Barry Ollman has been making music since the age of eight, but it took a burst of creativity later in life to give rise to this surprising and elegant musical statement. These ten songs are varied and intriguing, and each one has a reason to be...
With his first album of original music, "What'll It Be?", Barry Ollman has assembled an intensely personal and highly musical collection of songs that tells his story in a way that may make you feel that he is telling yours...
Featuring memorable performances by two time Rock and Roll Hall of Fame inductee, Graham Nash (The Hollies and Crosby Stills & Nash & sometimes Young), founding bass player for Bruce Springsteen & The E Street Band, Garry W. Tallent (himself a 2014 inductee into the Rock and Roll Hall of Fame), classical composer and jazz legend, David Amram (collaborator with Jack Kerouac, Charlie Parker, Dizzy Gillespie, Pete Seeger, Leonard Bernstein, performer at every Farm Aid concert to date...) inspired composer and keyboardist for the Crosby Stills & Nash band, James Raymond, the first couple of the long running and much beloved radio show Etown, Nick and Helen Forster (Nick also being an original member of the highly influential Bluegrass group Hot Rize), Etown's revered drummer and percussionist Christian Teele, co-producer, engineer and multi-instrumentalist, Dave Beegle and other inspiring musical contributors.
"What'll It Be?" will draw you back for repeated listenings as the thoughtful songwriting charms and evokes deep feelings of insight and appreciation for the sweetness and wonder of life on this lovely planet...
Batdorf & Stanley
Fans of Crosby Stills & Nash, Buffalo Springfield, "Rubber Soul", The Eagles, or classic Beach Boys-harmonies are in for a real treat.

Can you imagine what the Rolling Stones songs would have sounded like if Mick Jagger and Keith Richards were California boys with acoustic guitars? Would "Satisfaction", "Ruby Tuesday", or "Last Time" have been as powerful if they had been played on acoustic guitars and filled with vocal harmonies? Curious?

So were James Lee Stanley and John Batdorf, purveyors of acoustic rock music for decades. They took 11 Rolling Stones-classics and turned them into something totally unheard of. You don't have to live in California or play acoustic guitar to be enchanted by "All Wood and Stones" ... an amazing collection of Rolling Stones tunes played on acoustic guitars and brimming with joyous vocal harmonies.

"All Wood and Stones" — a unique sounding album of classic Rolling Stones songs.

The Beautiful Old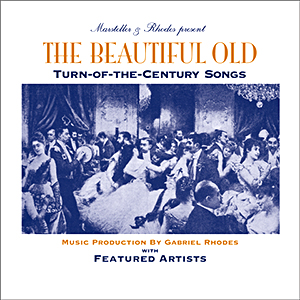 Producers Paul Marsteller and Gabriel Rhodes invite you back into the parlor with "The Beautiful Old", an entertaining collection of elegant yet earthy songs, ranging from 1823's 'Home Sweet Home' to 1918's 'Till We Meet Again'. "The Beautiful Old" keeps the piano, often played by The Band's Garth Hudson, at the heart of each arrangement, illustrating the original spirit of the compositions brought back to life with such illustrious vocalists as Richard Thompson, Christine Collister, Dave Davies (The Kinks), Graham Parker, Kimmie Rhodes, Kim Richey, Heidi Talbot, Jimmy LaFave, Eric Bibb and more.

The stories behind the songs reflect changing times for music and popular culture: 'After The Ball' became the first song in history to sell a million copies of sheet music (and went on to sell 5 million!) and was the beginning of what became known as Tin Pan Alley; 'Come Josephine In My Flying Machine' is a fun take on the new invention of air-flight; 'The Dying Californian' is based on a farewell letter written at sea in the Gold Rush era; 'The Flying Trapeze' is a comic-tragic account of French acrobat Jules Leotard, who also designed the one-piece garment that bears his name.

These antique tales illuminate the past, but along with the other songs on "The Beautiful Old", reflect timeless subjects of loss and regret, comforts of home, wistful loneliness, heartbreak and the joys of love as the sweetest song of all.

Ben Lorentzen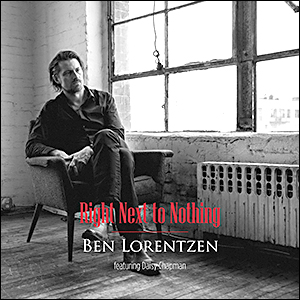 Ben wrote his 1st song when he was 11 years old. His song, however, raised eyebrows of some teachers who were concerned for his well being. The themes of aging and dying were seen as too heavy and dark for a little boy. Ben remember himself as 'a serious 11 year old, often lost in thought', but he learned later on that his teachers contemplated contacting the social services. Growing up in a strict religious environment, Ben often felt confine by it's rules and regulations. There were endless lists of do's and don't's. Music, however, was a blank canvas for creativity and expression. Music became his escape, a place of solace, a place where he could dream and breathe. He recalls, 'having written my 1st song, I was literally high for a week. It was something I had never experienced before. Over the years it became my religion, my gateway to the unknown, to the mysterious and to the spiritual'.
Ben Lorentzen's first musical hero was Elvis Presley. Raw, energetic,and a little dangerous, Elvis embodied what a rock star should be. Ben was warned by his community, however, that Lucifer himself looked like Elvis. Nevertheless, Ben learned to appreciate rock, gospel, folk country and blues, and developed a powerful appetite for Everything American. Cars were one of those joys. He says, 'there is nothing better than driving and listening to loud music. It is one of life's ultimate high's'.Later on the discovery of Bob Dylan and his profound lyrical visions became Ben's mainstay and laid the foundation for further discoveries such as Paul Simon, Nick Cave, Soundgarden and Tool. Traces of these artist can be found in Lorentzen's music. Exploring the outer rims of pleasure and pain, hope and despair, love and loss, Ben takes his dark poetic sensibility and with a Nordic twist ads his distinct flavors of alternative Americana.
Ben Lorentzen has toured the world since he formed his 1st band at 16 and played on all continents except Australia. Lorentzen was first recognized as a songwriter, and has written songs as a staff writer for EMI Music Publishing Norway. This led him to write and record songs with critically acclaimed artists such as Martin Hagfors and Paal Flaata. He finally got a taste of mainstream recognition as a founding band member of Brent with a top 40 single "Need To Need You", off of their album "Here & There". In 2015, he released his 1st solo album called "America", an acoustic album rooted in the indie folk tradition. Ben embraces the most enduring American musical influences and weaves it all together with his haunting voice.
Lorentzen's latest release "Pains & Pleasures Of Intimacy" is much like his earlier work in that it strives to strike a balance between delicate reserve and brutal honesty. Difference is that now it builds to explode with bluesy rock'n roll on occasion.He calls his music Suburban Noir. Ben explains that Suburban Noir is taking the perfunctory in our daily life of suburbia, and juxtaposing it with the inner realities of the ugly and the beautiful, the fear and surrender, and the rage and compassion that races in all of us. 'Music is my redemption', says Ben. 'Music has been the divine footsteps that I read in the darkest and in the brightest moments of my life. In my songs, I want to celebrate topics that disturb as well as uplift. I am singing about the beauty of death, how it frames our lives and gives it meaning. Not in a destructive sense, but how it points out what is really meaningful. I am singing about the importance of community, of forgiveness and of love. I want to remind myself and my listeners that despite the ugliness and difficulties of life, we need to stand together while we welcome the light and the darkness equally'.

Berra Karlsson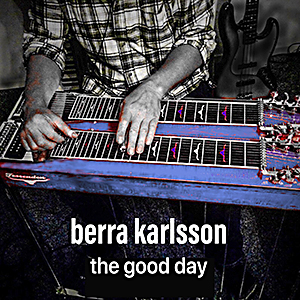 Berra Karlsson, brother of Cina Samuelson, and also her famous pedal steel player, just released his 2nd solo single, an original track called "The Good Day". Berra Karlsson is a much sought after pedal steel player in Sweden, with a lot of performances and recordings on his credit list. "The Good Day" is the 2nd teaser of more great tracks to be released in 2019.....

Beth Wimmer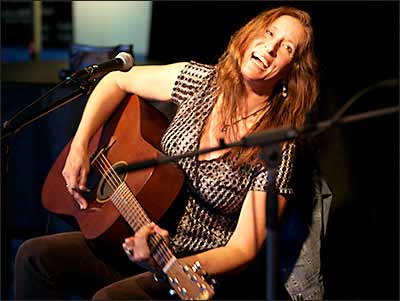 In late 2017, Beth Wimmer releases her 4th full-length album, "Bookmark".
"Bookmark", Wimmer's 1st new collection in 6 years, offers 9 original songs, and one fantasy fulfilled of covering the late David Bowie's "Starman". As usual, Wimmer changes up her styles and energies, and the tunes' various stories are playful, intelligent, revealing and hopeful. Sometimes dreamlike, sometimes presented by different characters seemingly residing within Wimmer, "Bookmark" burns with guitar based grooves, ambience, infectious rhythms, and Wimmer's mature vocal delivery.
"Bookmark" is co-produced by guitarist Billy Watts (Mojo Monkeys, Eric Burdon, Jennifer Warnes) together with Wimmer, and features lush, expert, storytelling guitar work from Watts, and the irresistible solid fun rhythm section of David Raven on drums (Mojo Monkeys, Keith Richards, Jim Lauderdale, Norah Jones) and Taras Prodaniuk on bass (Mojo Monkeys, Richard Thompson, Lucinda Williams).
The songs from "Bookmark" are additionally accented with Wimmer's acclaimed musical mates in Switzerland, singer Suzie Candell, bassist Rodrigo Aravena, and multi instrumentalist Dänu Wisler.
Catch Beth Wimmer live on tour in 2018, primarily in Switzerland, with tour dates in Austria, Germany, Italy, Holland and other European states also in the works.

Bianca De Leon
"Bianca De Leon is a writer and singer of note who has produced an album that works on several levels and is the work of a person who has lived life to get to this place. A place worth getting to." ~ Steven Rapid, Lonesome Highway
Bianca De Leon is an Austin, Texas, based singer songwriter dubbed 'Queen Of The Border Ballad' by John Nova Lomax, and 'A Voice From Texas That Does It Right' by Guy Clark. She has been touring Germany, Holland, Finland, Belgium, Scotland, England and Italy since 2001. Bianca has had 5 European releases and a worldwide release, "Love, Guns & Money", and "Dangerous Endeavor", which reached # 5 on The Euro Americana Chart.

She was invited to perform at Berklee College of Music in 2015 in the round with Eliza Gilkyson, and Betty Soo. Upcoming tours of the US midwest and Europe are slated for 2019. She has a sultry and mysterious voice that complements her writing and she is an accomplished guitar player, utilizing both finger picking and flat picking.

Bibi
Bibi is a singer songwriter from Denmark. Slightly reminiscent of some of the best singers of the 60's, think Lulu or Dusty Springfield, her voice can be haunting and softly angelic in one moment and incredibly powerful in the next.

A natural born storyteller, Bibi spins tales from life, generally with a robust sense of humor or with a mischievous wink in the eye. It is both a songwriting and life approach that lends itself beautifully to her eclectic blend of blues, pop, country, and folk songs.

Finding her passion for songwriting has given her an adult view of the world from her own life perspective. Under the 'it's never too late to find your life spark umbrella', she is embracing life as it comes, celebrating the good times and trying to stay out of trouble, love trouble. And you'll find a bunch of her songs to be about just that.

Bibi spent a semester in music school to pursue her musical dreams and regularly attends songwriter retreats and workshops where she has co-written tunes with Danish, Swedish, Irish, German and American songwriters. Bibi's also an accomplished tango dancer.

Her recently released debut CD features 10 songs, some co-written, some self penned. Plans are underway for her 2nd album and the next batch of songs are in preproduction. Don't miss out on the breath of fresh air that is Bibi.

https://bibimusic.bandcamp.com

Bill Gable
Straight lines. They're a man-made conceit – highways, railroads, the quickest distance between two points. But nature likes to meander, to take a slower course. And "No Straight Lines" is a path that suits musician and singer-songwriter Bill Gable. His new record is inspired by those destinations never quite reached.

"Every record is a journey", Gable remarks. "I wanted to carry the listener with me. I often thought of these lines from a poem by Portuguese writer Fernando Pessoa: 'To be great, be whole; exclude/Nothing, exaggerate nothing that is you. Be whole in everything. Put all you are/into the smallest thing you do. The whole moon gleams in every pool./It rides so high'. Through attention to detail in the storytelling and production, in my own small way I tried to do that".

Gable began writing "No Straight Lines" in 2004, a year after his 2nd disc, "This Perfect Day", was released. Much of it was composed in Morocco, Spain, and Portugal, in the hotel rooms where he lived, soaking in the countries, their culture and their music.

That travel resonates through the songs. The lyric of "I Threw Your Heart", for example, burrows deep into the pained flamenco tradition, while on "I Was Born To Love You" Gable's voice takes on the cracked patina of a flamenco singer, with cajon and footwork providing the rhythmic base.

"I read a lot of flamenco lyrics, a lot of Lorca, Pessoa and Sufi poets". Gable recalls. "I let them seep in and this is how they came out. But in everything I tried to include influences from where the songs were composed".

And that includes America, where the fragments of two songs came together to make "A Million Miles Away", the easy warmth in Gable's singing evoking 70's era Stevie Wonder. It's a disc of shades and moods, pop music in the same way that Brazilian MPB is popular music - sophisticated and intelligent, with heart and depth. Its music dives into the soul, rather than gliding over the surface.

But that's probably no surprise. Raised in the Midwest, Gable is a classically-trained pianist and cellist who played in symphony orchestras growing up before heading out to the West Coast with a literature degree in his pocket. He worked with jazz group the Yellowjackets on many albums, garnering 3 Grammy nominations, writing a number of compositions for them and other artists, ranging from Chicago to DeBarge.

In spite of that background on piano, the songs for "No Straight Lines" were all written on guitar. "It's more intimate", Gable says. "It gives a more personal song".

And the tracks of "No Straight Lines" are studies in emotion and life. The characters in Gable's songs are people on the trail of certainty, but rarely finding it. "I realized I'll be on the very verge of beginning every second the rest of my life" he sings on the album's title cut, a summation of the understanding that comes with age.

It's a document of a journey that can never end, but he has some strong companions along the way. Along with Gable's own voice, guitar, cello and Portuguese guitarra, Steve Rodby (Pat Metheny Group) and Jimmy Haslip (Yellowjackets, Bruce Hornsby) play bass, Larry Goldings (James Taylor, Norah Jones) contributes piano, and Greg Ellis (Beck, Mickey Hart) adds percussion, along with several other guests, and the Eclipse Quartet delicately grace "Road Of Pain" and "End Of The Day" with strings. Not to mention a special appearance by Motown legend Leon Ware ("I Want You") on background vocals.

Gable is a traveler with an open heart and open ears, and he pulls the listener along with him, conjuring up the sights and smells of Fes with the shadings of the oud or the ney flute, the crisp palmas of Granada, or the cumbus and clarinet of Istanbul.

Finding musicians to provide some of the more unusual instruments sometimes proved a challenge, even in cosmopolitan Los Angeles. "I knew I wanted flamenco footwork on some of the songs", Gable says, "but there wasn't anyone here who really knew it. Finally a friend called me up and said 'There's this guy called Manuel Gutierrez who's just arrived from Spain. He's the real deal'. The minute he pulled those little wingtip dance shoes out of that bowling bag I knew he was".

For all the care in the details of the arrangements, Gable acknowledges that "No Straight Lines" is very lyric-driven, like all my albums." They're the picture and the music provides the frame. And powerful pictures they are, too, such as "like a snake, my heart has split its skin/somewhere far away it blew" ("Came So Close To Loving You") or "the truth was never true enough/and you were never you enough" ("Sustenance").

It might have taken 12 years for the words and music to finally surface, but the wait is worthwhile. It's easy to understand why Steely Dan's Walter Becker called Bill Gable "a great songwriter with a marvelous ability to incorporate exotic musical elements and seemingly disparate influences". Not going in a straight line makes for a much richer journey.
Bill Price
"It's all right with me if you want to go home, it's all right with me, I can sink on my own, but I will be the last refugee". So goes the chorus of singer songwriter Bill Price's final song, "The Last Refugee", written for and connected to his ambitious "I Can't Stop Looking At The Sky" musical, litterary and design odyssey. He says it sums up not only the project but also what it's like to be a creative person with an artistic vision that only he can clearly see.

Looking back, Price says he was drawn to the songwriting aspect of music. "I was inspired by certain music to try and do a similar thing, and I still am". In 2003 Price released his 1st album of original material, "Bones & Apples". He also teamed up with Indiana bluesman Gordon Bonham to form The Brains Behind Pa, a three, four or sometimes five piece band inspired by Dylan's songs and influences. The result was "Old Hat", an EP that contains 7 traditional folk and blues songs.

The follow up album, "Better For The Deal", released in 2006, has 15 original songs and strongly reflects the band's influences. Price released "The Circus & The Gallows", a 3 song CD single, in 2007. In 2009 he released "With The Eye Of A Skeptic", a full length, acoustic based CD.

All of Price's releases have received good reviews and radio airplay in Europe, but "the reception to the 'Skeptic' album was the most positive and extensive that any of my albums had received up to that point", Price says.

In 2018 Price releases a 5 song EP, "Digging Deeper Toward The Sky" as a follow up companion to "I Can't Stop Looking At The Sky". It is his 7th release.

Billy White Jr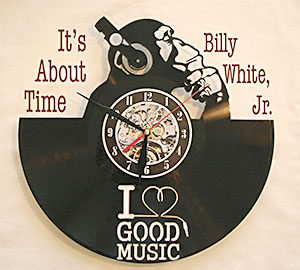 Billy White Jr titled his 2010 1st album, "Just Another Guitar Player From Texas", but he's much more than that. According to Vintage Guitar Magazines review of it he's probably, "the best guitar player you've never heard". That 1st record also covered a lot of musical ground including rock, r'n'b, country and acoustic singer songwriter in an effort to showcase the wide variety he has written and performed.

His 2nd album, 2012's "Just Another Sad Ol' Song" was a more focused pure classic country catalog featuring plenty of steel, fiddle, mandolin and dobro as well as lots of twangy guitar licks. With 9 originals and one cover, it took the listeners down a winding country road.

True to form, Billy's 3rd and latest album, "It's About Time", takes a wholly different approach. Described as classic rock and blues with a side of r'n'b, this one features 10 original songs and lots of rockin' guitar without a steel or fiddle in sight. From the Duane and Dickey riffs of the opening track, "The Music", to the slide swapping "Rock'N'Roll Fever", to the funky licks of the instrumental "Shenanigans", featuring legendary bassist Chuck Rainey, to the guitar saturated "Don't Talk About Me", it rocks out and clearly demonstrates his classic guitar influences, years of experience and wide range of songwriting skills. He sings all the vocals and wrote the horn arrangement too.

No one knows for sure what the next record will be, but you can count on one thing, it'll be different.

All of Billy's albums are produced via Appriaswatos.
Black Prairie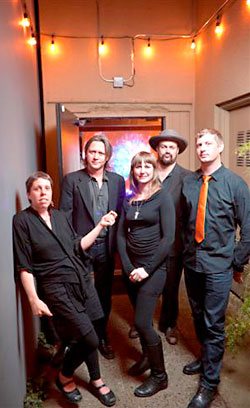 On September 18th, 2012, Sugar Hill Records will release 'A Tear In The Eye Is A Wound In The Heart', the 2nd album by Black Prairie, the exploratory, back-porch ensemble founded by the Decemberists' Chris Funk, Nate Query and Jenny Conlee.

Produced by Tucker Martine, 'Tear In The Eye…' is the follow up to 'Feast Of The Hunter's Moon', and the first Black Prairie album to primarily feature vocalist Annalisa Tornfelt. Written collaboratively by all band members, the album feels cinematic and familiar; Tornfelt's gentle, classic country-inspired singing is connected to the band's Baltic-Appalachian instrumentals by strange, orchestral interludes. The album is an evolution of the band's love of instrumental, Italian film score weirdness and the venerable, forgotten roots of American and Eastern European folk.

"I don't feel like there's any boundaries in this band at all", adds guitarist Jon Neufeld. "All my weird songs have finally found a home in this group".

Black Prairie was formed in 2008, in the living rooms of Portland's rich music scene, during downtime by the Decemberists' Chris, Nate, Jenny, who invited their friends Annalisa Tornfelt (vocals, fiddle) and guitarist Jon Neufeld. "At that time, I needed a shot in the arm", says Chris, who began spending more time with the dobro. "We're trying to keep the acoustic integrity of the acoustic aspect of it - but otherwise, it's no holds barred. With these five instruments, what can we do?".

Black Prairie has become Portland's beloved "house band," and is recording a series of collaborations with singers in their hometown, the first release of which being a 7″ with James Mercer of the Shins and Sallie Ford.
www.blackprairie.com/home

http://publicity.sugarhillrecords.com

Blind Lemon Pledge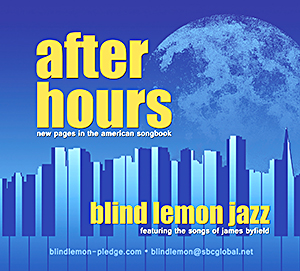 From the opening track to the final melodic flourish, "After Hours", the new album from James Byfield, aka Blind Lemon Pledge, delivers an exotic and creatively unique ride through the 20's, 30's and 40's era of The Great American Songbook, in a set of stylistically diverse, and thematically rich, original jazz compositions.

Known primarily for his award winning career as a blues and americana singer, songwriter and producer, James Byfield has gained a reputation for his ability to write in a variety of genres with skill, creativity and authenticity.

Working from his Bay Area studio, Blind Lemon Pledge fronts an eponymously named performing band, while maintaining a separate branch of his career with a string of solo album releases featuring a variety of side musicians. Along the way he has garnered international critical recognition and airplay, a batch of best song and producer awards, and 7 slots on the first round Grammy ballots. His original compositions have earned acclaim for their musicality and stylistic diversity. Several of his previous albums have included songs that clearly demonstrate the influence of composers like Hoagy Carmichael, The Gershwins, Cole Porter, Mose Allison and other jazz influenced composers.

With "After Hours" Byfield dons his producer and arranger hats to present a sparsely sophisticated set of his original jazz tunes, performed by a group of musicians he has assembled for the project. Helmed by the keyboard and arrangement skills of Ben Flint and beautifully voiced by alto Marisa Malvino, the quartet is completed with drummer Joe Kelner and bassist Peter Grenell. "I decided that this project needed a whole new approach to best present the songs", says Byfield. "I already knew what I would sound like performing the tunes. I wanted to hear what other musicians would bring to the lyrics, melody and feel. Since this is a jazz album, I was intrigued with the idea of putting together a session, old school. I have really enjoyed the process and the results".

The album kicks off with the title track, and the mood and themes of the album are immediately established, we are in an after hours club where a jazz combo is jamming on some favorite tunes. The spare piano, bass and drum instrumentation echoes the feel of the Mose Allison or Oscar Peterson trios while the deep alto voice of Marisa Malvino bathes the lyrics in a warm glow.

Next, we jump into the heavy blues of "If Beale Street Was A Woman", a song one could easily picture Allison performing. This stylistic leap promises diversity throughout the album. And indeed that promise is kept with the 3rd tune "Rich People In Love", a humorous and sophisticated romp that Cole Porter would be proud of. Through the course of the album we are able to sense Byfield's love for the diverse styles of the music of America. From bluesy swings, to upbeat humor, to a New Orleans stomp, the album is brimming with ideas and skillful musical diversity. Pianist Ben Flint handles these stylistic challenges with mastery.

The album officially finishes with the lush, jazz pop song "Lights Out". However, in a nod to his own musicality, Byfield includes a bonus track with just himself, the guitar and bass. A gentle goodnight to another achievement from a unique American artist.
Bo Ahlbertz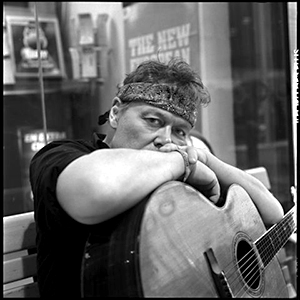 Congratulations... You have just acquired a photo album... "What?", is your thought, as you inspect the album in your hand to make sure it is the music CD with Bo Ahlbertz. Don't worry, it is. But the record is also a photoalbum of life, and Bo's photos are set to music, with lyrics and compositions that in a clear and unpretentious way gives us an insight into Bo Ahlbertz, the artist. It is a piece of art, and to borrow from clichés (after all life is full of them so let's be honest and use them) Bo does not paint, he takes snapshots of life events, he describes them, let's us know them, and encourages us to join, be it in sorrow, hope, or happiness.

There are tracks written a long time ago, tracks that are brand new, and tracks where he has collaborated with other song writers, in this album Bo shares them with us. The track "Been There, Done That" describes how, in adulthood, we have experienced so much and how this has influenced us. In the last track "We Ran All The Way Home" Bo describes the feeling of finding your way home, something that so many take for granted but is ultimately gained by few.

Bo musical journey began about 1975, which means he will soon be celebrating 40 years as a musical artist. From the music scene in Stockholm, Bo shortly made his way to Gotland together with the folk-band Patrask that played Swedish folk-pop with Irish influences. After Patrask became increasingly distant he continued to produce and write music solo, but always with the same accurate camera angle. The snapshots became more and more personal.

I was given the opportunity to work with Bo during the recording of the single "Annelie". This is where I understood that he has had a long life in music with the roots in folk. Bo dares, and succeeds, in making an album influenced with various styles, but he always manages to nail his songs be they inspired by Americana or Irish music.

On this trip Bo has taken not only himself and studio musicians, here are several guest artists from various genres, everyone with one thing in common, heart. It's not an All-Star band that Bo is offering, it is an All-Heart band. We see Gotländska Glimra next to Gunnar Järeld. Kruthof gives us tones from dobro and guitar. Bo himself provides guitar and of course his trademark; the bouzouki.

Bo takes these friends along on the trip and on the album, "No Retreat, No Surrender (Lazy Afternoon)", he manages to describe his reality and his experiences on 12 tracks, 12 snapshots, that take us on a journey and then leads us back home again. So take a seat and welcome aboard.

Sincerely yours,
Jakob Ringbom
Bob Cheevers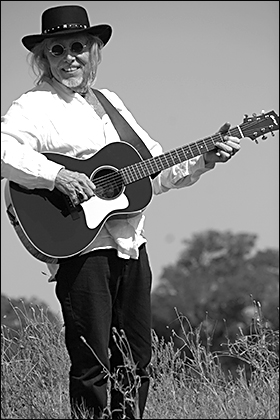 Celebrating his 50th year as a songwriter with over 3 000 songs to his credit, Bob Cheevers offers a 5 disc retrospective box set called "Fifty Years – A Semi Century Of Songwriting", featuring 83 songs covering his 1st half century of songwriting.
His early years growing up in Memphis gave him a taste for the r'n'b and blues flavor of the Mississippi Delta. After college, Bob headed for Los Angeles and left the place where he and Elvis were hometown boys.
25 years in the pop field resulted in a number of chart hits under his own name and the band he was part of called The Peppermint Trolly Company. One of their credits was singing the theme song to the TV sitcom "Love American Style".
The historical changes of the 60's played no small role in Bob's life which, during that time, also included representation by Neil Young's and Joni Mitchell's management team.
The power of change of that period began the life long journey of Bob discovering his musical and personal voices which in no time began to show up in his songwriting. A true artist emerged.
His LA Criterion Music publisher had an office in Nashville and suggested that Bob move there, because he was being pitched as a songwriter and an artist. Already an Emmy winning songwriter, Bob was invited to be a show opener on what was to be Johnny Cash's final tour after which Cash chose to record one of Bob's songs.
In 2009, after 16 years in the Nashville songwriting machine, Bob headed for Austin to concentrate on being 'the artist' in his own right. After only 3 years in Texas, Bob became the Texas Music Awards Singer Songwriter Of The Year.
His 10 commercial CD's offer a wealth of characters some of whom are real and others imagined. "Fifty Years", with its range of songs in jazz, rock, singer songwriter, folk and country genres, expand that wealth. Being a seasoned, journeyman performer, his many miles on the road have given him a fine tuned musical voice and endless stories to tell.
The spinning of his rootsy, blues flavored tales of life in a language of the heart provide Bob the roadmap for his journey. His Austin pal Ray Wylie Hubbard says, "Bob Cheevers is one cool scarecrow gypsy poet who writes and sings".
Bob Lanois

"An invitation to collaborate with my brother, master arranger/musician Daniel Lanois took us on the trip of a lifetime through our family's Quebecois roots and ancient European history, driven by the pulse of the big city of Toronto. He enabled my fledgling harmonica style to emerge from a hidden place in the woods to meet the world."
— Bob Lanois

When you have a superstar for a brother, it's hard not to hit him up for a little help from time to time. Bob Lanois embarked on creating his first solo album with a musical god on his side. Younger brother Daniel is spoken of in the hushed tones reserved for a deity. And why not, it was U2's Bono who referred to him as the best musician he has ever known, while "Rolling Stone" gushed that he was "the most important record producer to emerge in the '80s."
A celebrated engineer and producer himself, Bob stepped away from the knobs and dials of the control room, and, freed from the tangle of cables and microphones, took a chance with his own collection of songs — varied, moody, engaging instrumental pieces — produced by the genius of Daniel.
"I totally had to 'give' while working with Dan," says Bob. "He demands it and is somewhat of a shaman that way in that he will trick you into revealing your true self." Bob's first solo project, "Snake Road" is an exit ramp off the superhighway of contemporary sonic exploration. It envelops the past, while pushing another envelope on what today's — or even tomorrow's — music should sound like.
"It's forward moving. I believe I am more a futurist than I am a traditionalist," proffers Bob. "I would rather plunge into the future. You can hear it on 'Snake Road'." What you will hear is the signature dream like landscape of Daniel, with the surprisingly lithe harmonica of brother Bob piercing and challenging the rich, shifting textures of ethereal backdrop.
The nine tracks on "Snake Road" are anything but ignorable. Nor is the fact that Bob has been on the cutting edge of ambient since Eno spent two years living at his house while pioneering the sound at Grant Avenue Studio in the early 1980s. While it's hard to imagine the rough and tumble, blue collar streets of Steeltown as a womb for music that's been referred to as "room colouring" and "sonic wallpaper", that's how the story goes.
"Ambient music was born in Hamilton, Canada," Bob will tell you.
That's where Daniel and Eno worked on seminal Eno recordings like "On Land" (1982) and "Apollo: Atmospheres and Soundtracks" (1983) — in the studio designed and built by Bob.
While the word "ambient" is literally defined as surrounding and encircling, it doesn't, according to its creator, necessarily define "Snake Road". "I don't consider 'Snake Road' an ambient record," Bob says. "I consider it a timeless piece of work that could have been made at any time in history."
In fact, he continues, every cut on "Snake Road" has a distinct and memorable melody based on a standard structure of verse, chorus and modulated breaks. "Each and every one is, in fact, a classically crafted piece of arrangement genius of a very structured kind," says Bob. "It's almost the opposite of ambient where chance and randomness could even be an element."
"Snake Road" is not Bob's first foray into playing on an album, but this record is the first project he can take ownership of — his first solo release. Bob played harmonica on the critically acclaimed "The Shack Recordings" Volume 1" (2005) with Tom Wilson (Junkhouse and Blackie and the Rodeo Kings), an album he also co-produced with the triple Juno winner.
Look for a sequel soon.
"Tom's been hounding me every day for the last year, 'When are we going to start?' he keeps asking."

Bob Livingston
Bob performing at his 2018 West Texas Walk of Fame induction ceremony.

Bob Livingston's been everywhere, man. The stories roll out effortlessly, seamlessly, continually, and they're so wild and crazy you know they must be true. He was there in Austin when Jerry Jeff showed up from New York City. He was there in L.A. when Michael Murphey was searching for his 1st record deal. He's done solo gigs in Yemen, Pakistan, Africa, you name it, and traveled the world with Walker and Murphey and the Lost Gonzo Band. He was in Red River, New Mexico, when Ray Hubbard wrote "Up Against The Wall, Redneck Mother". And he draws on this whole journey for "Up The Flatland Stairs", which harkens back to his growing up in the ever unlikely but amazingly fertile musical breeding ground of Lubbock, Texas.

Bob includes nods to his old compadres Jerry Jeff Walker in "Shell Game", Gary P Nunn and the Lost Gonzo Band in"Public Domain" and "Caution To The Wind", and early influences like Uncle Walt's Band, with a previously unreleased Walter Hyatt gem , "Early Days". There are new co-writes with Bob's many stellar songwriting friends, like John Hadley in"A Few Things Right", Laurie Turner in "That's The Way Things Go", also featuring a brilliant duet vocal with Eliza Gilkyson, Susan Herndon, the whimsical "You Got My Goat", and a new, old co-write with Michael Martin Murphy in "It Just Might Be Your Lovin'", a song that Murphey had started decades ago, never finished and basically lost, until Bob resurrected it from his own archives and completed it. Fellow Lubbock native, playwright, poet, singer-songwriter and music folklorist Andy Wilkinson co-wrote the beautiful and delicate "Cowgirl's Lullaby" with Bob, also featuring a beautiful duet with rising vocal star Kelley Mickwee, formerly of the Trishas and currently touring with Shinyribs. Bob's new song "Can't Get Enough Of It" is a moving and poignant look back at it all, acknowledging the preciousness of these moments when seen through the lens of a life well lived.

All in all, "Up The Flatland Stairs" is a truly brilliant statement of someone who's pretty much seen it all, yet is still an active and vital artistic voice, still walking the path, still exploring, and still doing it all with a twinkle in his eye. The loving coproduction of Don Richmond and Howlin' Dog Records ranges from delicate acoustic to driving electric, from a spare and single thread to a tapestry of instruments weaving together, always seeking to give each song just what it wants. "Up the Flatland Stairs" is truly crafted to be listened to as an album, from start to finish, and we hope you can find time to take it in that way. We hope you enjoy the journey!



Bobbo Byrnes
In American literature the poem "The Red Wheelbarrow" is a metaphor for all art to me. 16 words that until the poet WC Williams said it existed, didn't exist. That the single most important thing of any artistic endeavor is the doing of it. The marginalization of creative work and stripping it of its value has become a reality of the modern world. But art, music, literature, it still needs to be created.
I was thinking of this when I started recording my new album as well as what does having a professional life in music mean to me? How do I define personal success vs external success and should I double down on this life?
"The Red Wheelbarrow" was mostly recorded while touring across the US and I was influenced by modern radio in a counter intuitive way, I didn't want to sound like modern radio. I wanted to sound like people in a room making music and less like a computer. It's not discounting what others do, it's just reacting to it.
So this is a bit of a reactionary record for me of the time and space spent touring across 2 continents and feels like the 3rd and final part of a trilogy of albums that I started in 2017 with "Motel Americana", 2018's "Two Sides To This Town" and now 2019's "The Red Wheelbarrow".
Songs 1 to 5 were recorded in 5 hours in Nashville, TN, with Ken Coomer from Uncle Tupelo and Wilco on the drums. Songs 6 to 10 were recorded in New Hampshire, Massachusetts, Wisconsin, Texas and California. "The Red Wheelbarrow" also features the Hammond B3 playing of Rami Jaffee from Foo Fighters and Wallflowers and the lead guitar of Phil Manzanera from Roxy Music.
www.bobbobyrnes.com

www.songsandwhispers.com
Bodinrocker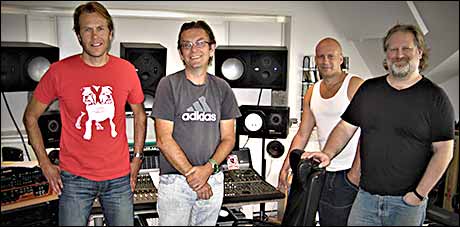 "Eye To Eye" is the brand new studio album by Swedish rocker Anders Bodin, a.k.a Bodinrocker. This is his 4th album. He is known for his straightforward rock, combining tasty guitar riffs with crystal clear melodies. This new album recorded at various places in Gothenburg has been co-produced by Anders Bodin and Lars Ekberg.
Along with Bodin, guitars and vocals, and Ekberg, keyboards, the performing musicians are Klas Anderhell, drums, and Stefan Deland, bass, who also are the rhythm section in Sven Ingvars, a classic Swedish band. There are also guest appearances by his nephew Gabriel Ekberg on guitar, Hasse Johnzon on slide guitar and mandolin and singer songwriter Mårten Lärka on backing vocals.
"Eye To Eye" is a diverse and dynamic album in the classic rock domain. Productionwise and musically this is probably the best Bodinrocker album so far. And like his previous albums, sense of melody can be seen as the key weapon.
Bodin´s interest in music started when growing up in the small village Hallen in Jämtland in the middle of Sweden. He started playing the guitar and writing songs at the age of 10 and has been writing songs ever since.
From his childhood there is one special historical family story that has always intrigued him and that now has become the theme of the album title and cover. The album title "Eye To Eye" and the album track "Brown Bear" are built upon the story about how Bodin´s great great grandfather came eye to eye with a brown bear out in the wild. The legend says that the man actually killed the bear with his bare hands. True or not, it sure is an extraordinary story.
The track "New Sweden" is another historical theme about Sweden's first and last colony in North America.
As one of the most experienced in the ambulance service in Gothenburg, Bodin uses the music as a catalyzer to clear his mind for what he has to deal with out in the field. "It´s a gift to help people in emergency need, but in the long run you`ll need some coping strategy to not being washed up. And for me, music and running works fine. Anders Bodin could also be seen in the Gothenburg ambulance service in the reality series "112 På Liv Och Död" that has been broadcast on Swedish TV4.
On September 20th, 2018, Bodinrocker will play live at Sticky Fingers in Gothenburg to celebrate the release of his new album. "Eye To Eye" will be on general sale on September 14th, 2018 as LP, CD, download and streaming.
As Bodin would say, "put Status Quo, Tom Petty, Neil Young and the bluesy years of Whitesnake in a mixer and press the button. There you have it!".

Bonefish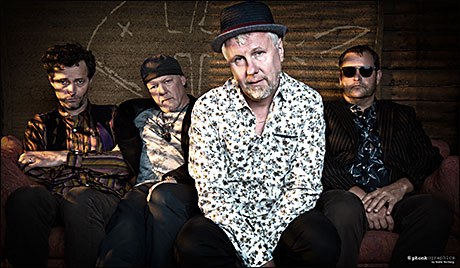 On their 2nd album, "Atoms", Bonefish delivers a genuine listening experience based in their totally unique sound and melodic songs. Bonefish formed 6 years ago by songwriter, singer and guitarist Bie Karlsson with merits from famous Swedish group Docenterna. With one leg in traditional rock music, the other in creative art rock, the group manages to create their own formula for music.
The new album "Atoms" contains a unique mix of songs, sometimes referring to forerunners like Talking Heads and Television, as well as British 70's pop music. All masterfully compounded by producer Max Lorenz. "Atoms" is recorded at the legendary Rockfield Studios in Wales, where top selling world acts have been recording since the mid 60's, among many others, Queen, Pixies and Robert Plant.
Singer, songwriter and guitarist Bie Karlsson have recorded and toured with bands like T-Shirts, Giant Steppers and Docenterna, and worked with high end producers, most notably Dennis "Blackbeard" Bovell, Anders "Henkan" Henriksson and Michael Ilbert. Matte Norberg, guitar, Rasmus Rasmusson, drums and Anders "Nylle" Thoor, bass and vocals, all have years of experience of touring and recording for the local Swedish music scene.
"Atoms" is produced by Max Lorentz who's long and extensive career as producer and musician includes cooperation with world class artists like Agnetha Fältskog and Mikael Rickfors.
Bonefish' eponymous debut was self released in 2013 and was followed by shows in Sweden, Belgium and the UK. In 2014 the follow up EP, "Time To Market", was released, and in 2015 the single "Jimmy!".
During the autumn of 2017 Bonefish embarks for a short tour in Sweden with gigs in Gävle, Karskoga, Stockholm, Halmstad and Malmö. For the spring of 2018 a European tour is planned with visits in Germany, Belgium and The Netherlands.
Brad Colerick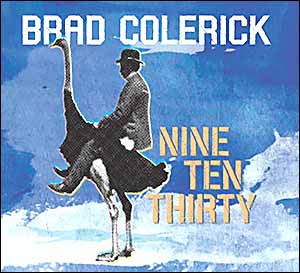 Shop Local. It's a phrase often espoused by chambers of commerce and city officials in support of community businesses. South Pasadena, California, singer songwriter Brad Colerick took it to heart for his latest album, "Nine Ten Thirty". The album title is the postal code of the town of 25,000. The CD was a musical barn raising made entirely by Colerick and some very talented neighbors. "I wanted to showcase the great talent I'm surrounded by in this town", said Colerick, "South Pasadena is a hotbed of wonderfully creative people. And the community really supports the arts".
Colerick awakened the sleepy town of South Pasadena in 2009 when he launched a weekly Wednesday night acoustic music series called Wine & Song. After playing the legendary Bluebird Cafe in Nashville, he decided to pattern the series after the impromptu nights that occur there. Held in the Blue Guitar room at Arroyo Seco Golf Course, Colerick hosts 2 Americana artists each week along with special guests. "I love these Wednesday gatherings", explained Colerick. "Every show is unique and inspiring. We get a steady stream of outstanding artists touring through town who have heard about the great scene and receptive audiences here in the arroyo. It's also a great place for me to test drive new songs".
Sounds of the wild, red crowned Amazon parrots that thrive in South Pasadena accompany the title cut which features keyboard work by Grammy Award winning pianist, Billy Childs. Billy's son, singer songwriter Aaron Childs, makes a cameo on "Millard Stream", a story that takes place near the neighborhood where Childs grew up. "Bachelorette Party" is about an encounter on an early morning flight amidst a group of young, Vegas bound revelers, and the joy of embracing life's unexpected moments. The sole cover song is a revamp of the Bobby Troup standard, "Route 66". The celebrated roadway ran through the middle of South Pasadena, and brought tourists from far away to see the famed Cawston Ostrich Farm.
Other locals who contributed to the project include David Plenn, Tim Fleming, Dave Tull, Luke Halpin, Sally Dworsky, and Guillermo Guzman, who co-produced the record with Colerick. The CD was recorded at Colerick's studio, DeepMix, which sits in the shadow of the iconic Rialto Theatre in the heart of the 91030 zip code. A CD launch concert will be held Saturday, August 25th, 2018, as part of the 2nd annual Bradfest at the Arroyo Seco Golf Course. Other bands sharing the Bradfest bill are Twanguero, Rose's Pawn Shop, I See Hawks in LA, Abby & The Myth, and the Pasadena Playboys.
Brett Perkins & The Pawnshop Preachers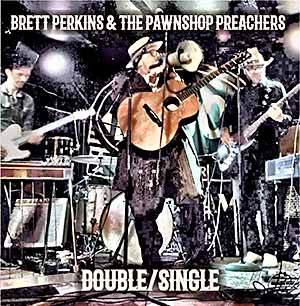 Brett Perkins & The Pawnshop Preachers "Double/Single" delivers a double dose of high energy americana.
"You can take the american out of the United States, but you can't take the United States out of the americans. Thus, Brett Perkins still sounds to an extent that he is a child of Buddy Holly, Carl Perkins, Fats Domino and not least Hank Williams."
So wrote Danish reviewer Henning Hoeg in his 5 star recommendation of The Pawnshop Preachers 2017 release.
The Preachers new "Double/Single" will no doubt add Cab Calloway and Jerry Lee Lewis to the bands musical heritage, from the distinct swing sound of 'Everything's Turnin' Around', to the straight ahead, piano pounding rock'n'roll of 'Yes, Yes, Yes (Honey, Take Off That Dress)'.
The band is releasing the 2 tracks in advance of a new full length album planned for a spring 2019 release.

Brian Setzer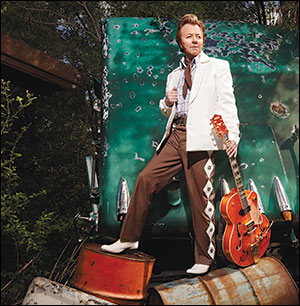 Iconic guitarist, songwriter and vocalist Brian Setzer will release "Rockabilly Riot! All Original!", a straight-ahead rockabilly album from start to finish, via Surfdog/Membran/Naxos on August 19th, 2014. The new album, featuring the high-octane first single "Let's Shake", marks Setzer's first studio album since 2011's Grammy Award-nominated album, "Setzer Goes Instru-Mental!".
The new album thrillingly comes alive with 12 new and original songs in pure rockabilly fashion. Setzer brings his trademark twang and fretboard fire, and he's backed by three musicians that he says "are the best in their craft"; Mark Winchester (bass), Kevin McKendree (piano) and Noah Levy (drums). Recorded in Nashville, the album was produced by Peter Collins (who's handled the same honors for Setzer's albums "Vavoom!" and "The Dirty Boogie".
"It's funny how English people seem to have a more sensibility about what rockabilly music is, even though it was invented in the South", says Setzer. "They seem to know what it should sound like. Peter Collins is experienced and an accomplished producer, he's done a lot of records, but he loves rockabilly music and he knows what it should sound like".
As Setzer explains, "I think this album sounds to me a little bit like the first Stray Cats record… it's rockabilly songs. It's not just blues songs in the rockabilly style. People like to call it 'neo-billy' I suppose, which is some invented word that somebody came up with, but if that's the word they want to use, I'd like to go with that because it sounds to me like it's very modern and fresh sounding rockabilly."
Brian Wright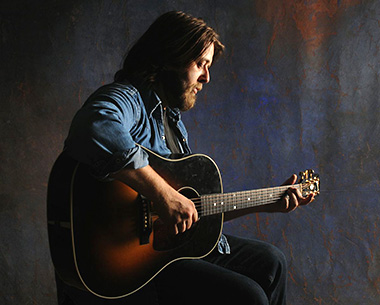 With his 2011 label debut hailed by No Depression as "perfect" and by American Songwriter as "brilliant", singer-songwriter-rock 'n' roll musician Brian Wright will unveil his new album, the highly anticipated, "Rattle Their Chains", on September 10th, 2013. The Waco, Texas, native and new Nashville resident will release his diverse new collection of plaintive ballads and rootsy rockers on Sugar Hill Records, which also released his last project, the wildly acclaimed "House On Fire".
Imagine diving after a pearl of great price, only to find that it rests within a dense shell you must crack open with two opposing attempts: one about strength, the other surrender.
That's how it went down for Brian Wright as he labored to land his gem, the new album "Rattle Their Chains". That's not to say he started on the wrong foot: far from it. For the recording of "Rattle Their Chains", he convened last summer in a Los Angeles studio, surrounded by a trusted core of musicians. Wright brandished 18 songs, demoed and arranged meticulously so the band could follow his lead. But Wright wasn't ready to call it a wrap with the resulting recordings.
"I didn't like the songs once I heard them, so I scrapped all but three or four", Wright says. "It had hooks and melodies but it was empty. It didn't feel or sound right at all".
So for dive two, Wright retreated – literally. He headed north to coastal Oregon to hole up in a friend's hotel just a few weeks shy of Christmas. Once there, Wright followed the same ritual for a week: breakfasts fueled by coffee and eggs sunny-side up; long beach walks listening to Bob Dylan's 'Basement Tapes'; hunkering down with his Gibson J-45, letting lyrics and melodies surface.
Then there was the vision: "I was picturing a band playing these songs – my friends – and I could hear what was going to happen: a band in a room, guys who really love each other and are really tight".
Back in L.A. for take two – with a dozen new songs to learn on the spot – Wright and his buddies nailed it. He sought the spontaneity of live show, a roots-rock hoot to smolder and sting, and he got it. But the resulting album also reflects something more: a shadow-meets-light intensity where regret and hope square off.
Take "Weird Winter," a mournful minor-key masterwork that blends images of transition, desperation and grief in best Guy Clark fashion – rich and evocative, yet leaving enough space for the listener to fill in the blanks with their own backstory.
The songs on "Rattle Their Chains" are personal, but they also invite the listener to settle into them with ease and familiarity.
Besides Dylan and the Band, Wright also found himself drawn to "the storytelling of Texas songwriters. I find myself really into Townes Van Zandt; he had so many beautiful songs. Woody Guthrie lived there, and there's something in the water in Texas. It's where all these great stories come from. But I'm also influenced by great rock and roll: Beatles, Rolling Stones and things like that".
Wright's rock savvy is apparent on the sonic juggernaut "Hear What I Want." With echo-laden piano, slide guitar and churning drums, the song yields a neo-psychedelic vision of a relationship where what goes in one ear comes out the other.
"This record was completely different from "House On Fire", where I played most of the instruments myself, with a producer. I just wanted to hole up and make an album by myself. But this new record was just the opposite; I was in a really good place, playing bar gigs with my friends, and that's what I wanted this record to sound like. And when we come together, it's a sound like no other".
That resulting sound is "Rattle Their Chains". Albums created with such abandon and persistence are uncommon, and Wright's pursuit of his art is itself a rare thing. That it yielded music so brilliant makes it all the more remarkable.
www.brianwrightmusic.com

www.sugarhillrecords.com/publicity
Buford Pope
On the opening track of the new album "Blue Eyed Boy", a wistful Buford Pope sings that he's 'Still Got Dreams'. But far from having his head in the clouds, he's crafted his most down to earth album yet.
On 6 full length albums, Sweden's Buford Pope has drifted easily across the american soundscape, moving freely from folk rich country to gritty rock'n'roll. Yet never has it sounded as effortless, or as honest, as on his 7th album. On "Blue Eyed Boy", there's no doubt that it's Buford Pope himself we're hearing.
"I'll soon be 46, but in many ways I am still that blue eyed boy", he says. "No matter how much I've seen of the world, a big part of me still looks at it with innocence".
That innocence is tangible in the album's approach. Nothing here is calculated or overwrought. On the contrary, Buford Pope's words and music show a profound openness to the human condition.
"These are songs I've carried with me for a long time, some of them for ten years or more", he explains. "They've grown from my own experience and the people who've touched me, which is why I couldn't leave them to chance".
True to his word, Buford Pope devoted himself to the album's planning. Every aspect was selected with care, from the vintage mikes and converted barn studio, to the diverse artists, Swedish, Irish and American, among them Tobias Fröberg, Merit Hemmingson and Christian Kjellvander, who would support him. Yet, when the time came, it all came together at once.
"What you hear is a frozen moment", he says. "We laid it all down in one take, with no cuts, no loops, no tweaks. It's as raw as it gets".
And perhaps that rawness is what gives "Blue Eyed Boy" so much of its flavor. For all the speed of its recording, this is an album to digest slowly.

The Bunny Gang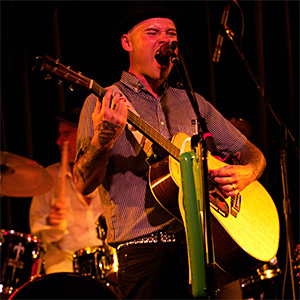 The Bunny Gang, which is fronted by Flogging Molly's Nathen Maxwell, plays music that crosses the lines of rock, punk and reggae. Nathen Maxwell has the word Revolution tattooed prominently on his left wrist. However, it's more than just a word for The Bunny Gang frontman and Flogging Molly bassist.

"It's a sign of what time it is", he affirms. "Revolution must be peaceful, nonviolent, and conscious. I think it can mean something different to everybody though. There can be a million interpretations, and that's the wonderful thing about it".

The Bunny Gang's sophomore full-length, "Thrive" stands built on creative revolution. Transcending musical boundaries, The Bunny Gang organically strut between alternative, folk, punk and reggae. Following up 2009's acclaimed "White Rabbit", it's a tight and thought-provoking combination that makes for an irresistible sonic brew.

In order to stir up the eleven songs comprising the album, the gang retreated to Sonic Ranch in El Paso, TX, with producer Ryan Hewitt (Sheryl Crow, The Avett Brothers). Tapping into an indescribable chemistry, the entire offering was cut in less than a week.

"The band´s name comes from a punk rock crew I grew up with in the South Bay of Los Angeles called The Original Bunny Gang or OBG PUNX. After playing with several great musicians, I met an amazing hearted and like minded human being in Nat Lort-Nelson in 2012. He was the glue. There's a deep history, and we share a philosophical outlook. We believe art should say something".

That's exactly what songs like the first single, "Sirens Through The City" do. Co-written with Scott Abels (Jimmy Cliff, The Aggrolites, Tim Armstrong & numerous other acclaimed artists) the song skates from a soulful riff into a poetic melody, it's a personal and poignant rumination from the singer. He also encloses a hopeful message inside of the track.

"I wrote that song when I was living in Harbor City, which is a rough town in South Los Angeles", he recalls. "I was literally sitting on the corner and hearing police sirens every night. At the same time, it's a song of hope and making it out of the ghetto and thriving. If people could dream bigger and step outside of their bubble, they'd realize the world is a beautiful place".

Elsewhere on the record, the energetic "Uprise Underground" appeals to revolutionaries everywhere, urging an awakening, while questioning the status quo. The Bunny Gang then floats down the river on "Illegal Market", co-written with Dennis Casey (Flogging Molly). This is an iridescent jam that showcases the bands love of Cumbia as well as a cry for social equality.

Ultimately, anybody who takes this ride with The Bunny Gang will feel that progression. "Life, art, and music are all evolution", he concludes. It sounds like revolution is just up head for The Bunny Gang.
www.facebook.com/BunnyGangBand

http://hardlineent.com/artists/the-bunny-gang