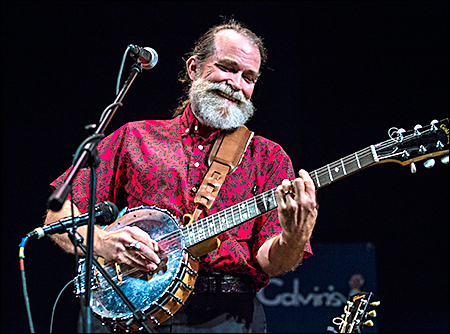 2014 winner of the Grassy Hill Kerrville New Folk songwriter contest, C Daniel Boling shares experiences from a life well lived in places as far ranging as Okinawa, Japan, and Padre Island, Texas. This balladeer and songwriter with the friendly tenor brings his well crafted story songs to happy audiences coast to coast and in Europe in over one hundred shows a year, from house concerts and listening rooms to major festivals.
Born into a traveling Air Force family, he later worked as a National Park Ranger (yes, the gun toting kind) and as a criminal investigator for the US Bureau Of Land Management. He started touring at 50, an age when most guys are planning their retirement. He has released 7 albums since 1999, including "These Houses" produced by Jono Manson and to be released in late 2016 on the Berkalin Records label.
Daniel's songs tell interesting stories about a variety of characters, including himself. He plays the guitar and banjitar (a banjo and guitar hybrid) with a deft fingerpicking style that always enhances the stories, and a bit of harmonica into the bargain. His clear tenor draws positive comparisons to John Denver and Pete Seeger, and like Pete, Daniel is happiest when his audiences sing too.
There's a lot of Steve Goodman in Daniel's delivery and storytelling. You can also hear the influence of other classic folk singers and songs from the great American folk tradition. It's no surprise that iconic Appalachian folk singer Jean Ritchie is his 2nd cousin. He's had the pleasure to share the stage with Tom Chapin, Small Potatoes, Jack Williams, Tim Henderson, John Flynn and many more. He's won numerous songwriting awards including Kerrville New Folk, Walnut Valley Festival, Santa Fe bluegrass and Old Time Festival, Albuquerque Folk Festival, and Woody Guthrie Folk.

Calle Karlsson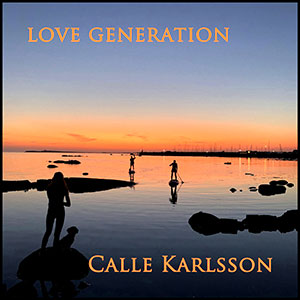 "Love Generation" is a timeless song with a message of hope. In the corridors of power, the ego is in the first room. The mission from ordinary people often seems to be forgotten. A new generation has completely different values, and the opportunity to create a more fair and sustainable world to live in. Together in peace, freedom and mutual respect. Take good care of one another!
http://lajet.se/

www.paraplyrecords.se

The Campfire Flies
The Campfire Flies' debut album, entitled "Sparks Like Little Stars", will be released in the spring of 2019, by OverPop Music.

The Campfire Flies are a songwriter's dream sextet, bringing together some of New Jersey's most acclaimed indie rock writers and performers. John and Toni Baumgartner and Ed Seifert from Speed The Plough, Deena Shoshkes and Jon Fried from The Cucumbers, and Matt Davis from The Thousand Pities.

Each songwriter comes to the group with a long, rich history and collection of songs. Each had songs that never quite fit into their existing bands, or saw their way into the world in just the right fashion. All of The Campfire Flies are multi instrumentalists, and everyone sings. Key to the group's sound are their layered harmonies and the 4 distinct, complimentary songwriting voices, enabling the ensemble to create a broad spectrum of classic, acoustic textures.

After a year of performing at clubs and festivals in New York and New Jersey, the group decided to record an album. "New songs kept bubbling up among us, and we felt we needed to document what we had", says Shoshkes.

"Our first rehearsal was by candlelight in John and Toni's living room", recalls Fried. Longtime friends and admirers of each other's work, the band formed on a stormy summer night. A ferocious storm felled trees, knocking out all electricity in North Haledon, NJ, the evening the group first assembled to play through each other's songs for fun.

"There was a glowing magic to the mood and the acoustic sounds. We all couldn't wait to get together and do it again", says Davis. The 11 songs on the album were produced by the band. Tracks were engineered by Rob Friedman (Dan Zanes, Jackson Browne, Lou Reed) at David Cossin's Bang On A Can Studio, mixed by Don Sternecker (The Feelies, Railroad Earth) at Mix-O-Lydian Studios and mastered by Scott Anthony at Storybook Sound. Additional recording was handled by John at Ruff Studios, Deena at the J-Club, and Scott Anthony.

The album's opening track, "If Your Eyes Are Closed", is one that Ed and Deena had performed together prior to the Campfire Flies' formation, so it was a natural fit for the band. The Flies' arrangement, with Toni's flute and Ed's mandolin, brings the Buddy Holly-esque composition more towards Fairport Convention territory.

"Go Back To Your Heart" was written by Deena just months before the band was formed. As soon as Ed heard Deena's demo, he said, "You should have John Baumgartner play accordion on this!". Toni's clarinet adds to the song's continental flair. Jon and Ed accompany Deena on vocals.

John's "Deep Water" shows off The Campfire Flies' layered harmonies perhaps better than any other song in their repertoire. A deceptively simple chord structure, driven by John's piano, builds and ebbs and builds again on the strength of 4 part harmony background vocals by Jon, Matt, Deena, and Toni.

Matt's haunting, ethereal "Blue Fall Day", has sonic textures unlike anything else on the album, enhanced by John's bubbling keyboards and Toni's moody, layered recorder solos. When the chorus arrives, the lush vocal arrangement makes for an unmistakable Campfire Flies song.
www.thecampfireflies.com

www.facebook.com/thecampfireflies
Carl Solomon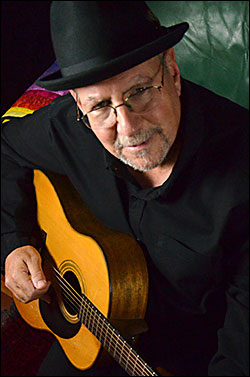 There has always been music and stories in Carl Solomon's head. Carl would sit as a child around a record player listening to Aaron Copeland. Carl heard melodies and stories. He grew up in Brooklyn, than Baltimore. He has traveled a path that has taken him from loner, carnival barker to counselor, now full time songwriter and musician.

Carl Solomon has been called "A Weaver Of New Americana Folk Tales". His use of language, recollections and humor reflects the diverse facets of the human experience. His songs carry the faint echoes of storytellers. Townes Van Zandt, Dave Van Ronk and Bruce Springsteen.

In the past 18 years he has put together a resume of recognitions and a strong show history. It continues to grow. He loves traveling and has found additional music community in Texas, along with the Northwest. 5 years ago Carl formed a group of songwriters who teach songwriting and guitar to veterans at no cost.

He has 3 self produced albums of original music. All selected for Pandora Radio. He just released his 3rd album"Simple Things". People are saying it might be his best work. Carl still has stories to be told and songs to be sung.


Caroline Aiken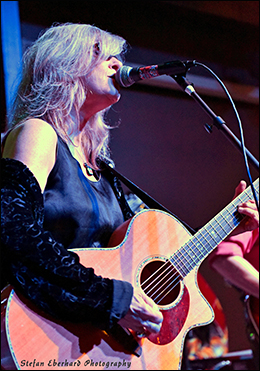 Atlanta-born and Georgia-raised musician Caroline Aiken began her career in 1968, performing with a rock band called Fathertime in Long Island, NY. She honed her skills as a songwriter and solo artist during the late 70's, moving from busking the streets of Seattle to opening for well known acts such as Doc Watson, Bonnie Raitt, David Bromberg, Muddy Waters, and later, Little Feat, Randy Newman, John Prine, Arlo Guthrie, Richie Havens, Derek Trucks and many more.

After years of touring throughout the US, South America and Europe, she moved back to Atlanta in the mid 80's where her bluesy voice, masterful finger picking guitar style, and hypnotizing stage presence anchored the city's acoustic and folk scene and influenced up and coming artists like the Indigo Girls and Shawn Mullins.

Caroline Aiken has released 9 albums to date, with the first one, 1988's "Line Of Vision", featuring Bonnie Raitt on guitars and vocals on 2 tracks. Her 7th recording, "Are We There Yet, Mama?", released in 2005, garnered a first draft ballot nomination for a Grammy Award, and as an artist she received 2 New South CocaCola Awards Nominations, for Best Vocalist and Best Acoustic Guitarist. She has headlined Kerrville, 14 times since 1995, and in 2010 with The Indigo Girls, Falcon Ridge and High Sierra festivals, played Bumbershoot, Music Midtown, the GA Music Hall Of Fame mainstage (with the B52's and Mother's Finest) and Otis Redding Songwriting Camp. Caroline has also coheadlined The Mendocino Music Festival along with Ruthie Foster, and is a regular attendee at the annual Folk Alliance Conference, as a performer, presenter and educator. When she's not touring or recording, Caroline also teaches her workshop 'Zen & The Art Of Performance' at music camps nationally and internationally.

A perpetual touring artist, Caroline continues to play shows regularly throughout the US, Europe, South America and the UK, including numerous charitable events for at risk children, animals, and environmental awareness. She's been called an 'underground legend' (Santa Cruz Goodtimes), and 'the real deal' (Performing Songwriter Magazine), but perhaps the most accurate quote ever uttered was given by Artichoke Music in Portland, OR, 'Spending time with Caroline is as unforgettable as it is inspirational. She's truly at the heart of America's folk roots movement and has the skills along with life experience we all desire as entertainers'.

Caroline Wickberg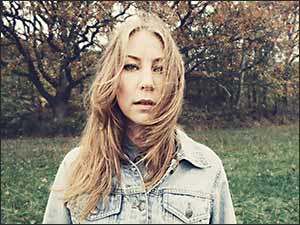 Caroline Wickberg started writing melodies and lyrics as a child. When she was introduced to the guitar the interest in harmonies started growing, and it is still central in her songwriting today. Her reflective personality has always had the need to phrase itself and be communicated through music.
After a few teenage years of rejecting the guitar she studied music in her early 20's and discovered country and jazz for the first time. Her dreams of becoming a jazz singer were shattered when she realized the only thing that made her voice sound good was when she sang was her own songs.
Turning her attention towards producing music she continued studying and ended up a sound engineer. Always close to, but at safe distance from the stage. With new 5 song EP "I'm Not Mad", she is ready to step out in the light and share her songs.
The EP circles around separation, death, letting go and the confusion and clarity that comes with it. How do you know if you're finally truly happy, or if you're farther away from reality, and deeper into the madness of the mind, than ever?
The music surrounding the lyrics has grown from Carolines Wickbergs roots in pop, country and jazz. The playfulness in her earlier work has developed into something darker and sincerer, searching inside herself for answers and inspiration instead of in the world outside. With wonderful help from friend and producer Henrik Alsér, Caroline's acoustic songs spread out to become little landscapes.
www.facebook.com/caroline.wickberg
www.facebook.com/carolinewickbergmusic

Carrington MacDuffie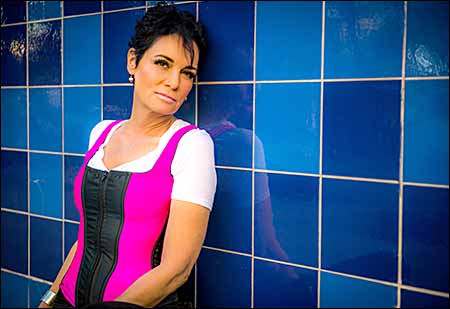 In life and in art, Carrington MacDuffie is an adventurer. A New York native who now splits her time between Austin and Seattle, after a decade beachside in Los Angeles, she travels the globe and joyfully explores diverse universes of thought and practice. Whether making music, writing poetry, voicing works of literature, piloting a fixed wing airplane, or savoring the zen like concentration of target shooting, she is led by her passion for creativity, and her endless fascination with exploring both the world outside and her inner muses.
As a singer songwriter, Carrington first released work in 2014. Her love for music was originally sparked in earlychildhood while listening to the records that her dad, a huge music aficionado, was spinning, Teddy Wilson, Beethoven, Herb Alpert, Hudson River folk, Scottish marches, The Mamas & The Papas, Arlo Guthrie, classic rock, The Beatles, among many other artists and genres. Those far reaching influences weave through her entire body of work, and stand out in her new album, "Kiss Make Better", recorded last year in Nashville.
The 13 song album took shape when she was gleaning her repertoire with an eye toward material to pitch for film and television synchronization. With a wealth of music with cinematic inclinations, what emerged is a collection of songs, some new, some spanning a few years, and a pair of covers, that are atmospheric, brimming with emotionality, desire and resistance, and full of compelling sonic space.
The title track came to sum up what Carrington sees as the album's overall theme, the healing and redemptive power of erotic love. She notes, "If Marvin Gaye said it, he'd say 'sexual healing'". It's a song both lusty and delicate, with potent lead guitar from Tim Galloway. The second track, the yearning "Red Kiss, Blue Halo", is about the spiritual aspect of erotic love. "It came out of a time when I was writing a lot of poetry, and working with my dreams. I was also deep into sacred geometry and symbology, and creating forms and images using a protractor and various visual media. I was looking at the world through that lens".
Other highlights include the reggae influenced "Love Chased Me", the psychedelic infused "Rising Sun" and "Come For Me", "I Let You Kiss Me", a contemplation on what goes through a woman's mind between a 1st, and possibly, 2nd kiss, and "Over Again", featuring a riveting electric sitar part. Carrington's ethereal cover of Rodgers & Hart's "Blue Moon" reinvents the classic as a mystical wish rather than as a lament. The other cover, "Why Can't He Be You", written by Hank Cochran and popularized by Patsy Cline, is the one song not recorded in Nashville. Carrington's rocking version, which remakes Cline's torch with punk, was produced in Austin by Scott Clark, who also plays lead guitar. She says, "It struck me that the singer might not just be sad and heartbroken, she could also be frustrated and pissed off, 'cause she's ready to move on. I just picked up my uke one day and started singing it like that".
Other than "Why Can't He Be You", "Kiss Make Better" was produced by Steve Freeman, and mixed and mastered by John D Kennedy. In addition to Carrington on vocals, the band, which she totally adores for their musicianship and camaraderie, includes David Dorn, keyboards, and known as the secret weapon, Tim Galloway, guitar, electric sitar, ukulele, Tim Denbo, bass, and Grady Saxman, drums, percussion, programming. It follows up Carrington's 2017 EP "Rock Me to Mars". She will promote the new album via a spring tour of Europé, including Paris, Luxembourg, Belgium, Holland, Germany, Austria, London, and Scotland, followed by subsequent U.S. dates.
Carrington is also busy with her career as a renowned and versatile voice actor, and has recently done the narrations for audiobooks including the first reading of Katharine Graham's Pulitzer Prize winning memoir "Personal History", and "The Dance Of The Dissident Daughter", a memoir of spiritual awakening from "The Spiritual Life Of Bees" author Sue Monk Kidd, as well as syndicated self help columnist's Amy Alkon's "Unf*ckology : A Field Guide To Living With Guts And Confidence". Previously, she voiced biographies of Joni Mitchell, Pussy Riot and Jack Kerouac, and video games including "World Of Warcraft", in which she plays a shamanic Scottish Dwarf.
In Spring of 2018, she launches her podcast "Voice Of A Muse". Twice a month, she will present outside the box, thought provoking topics seen through her deeply considered, humorous, and philosophical perspective.
Going forward, Carrington will venture forth to engage and inspire audiences with the intimate power of words, music, and voice in all her endeavors.

Cary Morin
Roots based singer and fingerstyle guitarist Cary Morin announces an April 7th, 2017, release date for his 4th CD, "Cradle To The Grave". Recorded and engineered by Richard Werdes at Studio Underground in Ft Collins, CO, the new album completes a 3 album project of acoustic recordings by Cary Morin, who's been acclaimed as 'one of the best acoustic pickers on the scene today'.
On "Cradle To The Grave", Cary Morin brings together the great musical traditions of America and beyond like no other artist. These recordings provide a timeline of his songwriting and guitar work spanning 2014 to 2017. The lyrics range from blues to folk, and sometimes shine a light on his native american heritage and small town life in America. At times, the collection conveys the simplicity of a single chord to complex fingerstyle guitar.
"The goal was to create a sort of triptych of my solo fingerstyle journey, one that demonstrates the evolution of my progression with songwriting, finger picking, and the use of open tunings", says Morin. "Cradle To The Grave is a culmination of my musical efforts as a soloist thus far".
Of the album's 11 tracks, 8 are originals that showcase his skills as both a singer and guitar player. Also included are 3 unique covers of songs that cover a wide palette ranging from pop legend Prince, "Nothing Compares 2 U", to noted bluesman Willie Brown, "Mississippi Blues", and jam band super group Phish, "Back On The Train".
"The title track is a bit telling", relates Morin. "The lyrics refer to the realization that, through all of my travels and experiences, I have come to understand that life is fleeting. I think you can hear this theme in the song, 'Lay Baby Lay', also, though this tune is more directly related to the experience of touring and travel and the compromises therein. The last song, 'Watch Over Me', is a different take on the title track, as though both songs are bookends for the whole album. The theme of spirituality seems to weave its way into my work more often as the years pass. Perhaps its impending mortality. I hope we are put on this earth to help each other and should we find ourselves alone for some reason, there is still someone there with us, a higher power to help us complete our journey".
With deft fingerstyle guitar and vocals that alternately convey melodic elation and gritty world weariness, Morin crafts an inimitable style often characterized as acoustic native americana, with qualities of blues, bluegrass, jazz, jam, reggae, and dance.
Being a crow tribal member, Morin brings special significance to the song, "Dawn's Early Light", written in support of the efforts of the Standing Rock Sioux Tribe. "I'm not really a protest song sort of writer, but this song seemed important", states Morin. "It's written from my memories of growing up near the Missouri River and around my people in Montana. As a child, I became familiar with our traditional music and rural life. This song may be an oversimplification of the situation, but I have always felt that the honoring of a treaty, no matter when it was made, is not a complex idea. History has proved this not to be the case, but I hope this time it is. Honor the treaty, simple as that".
The Chapin Sisters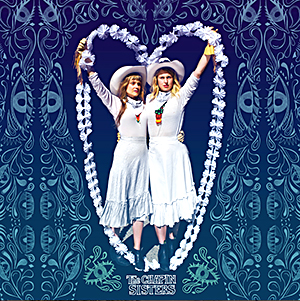 Recorded in the dreamy hills of Echo Park, California,"Today's Not Yesterday", is the Chapin Sisters' 1st album of original material in 5 years. Produced by the Chapin Sisters along with producer, engineer and bass player Dan Horne (Conor Oberst, Allah Las) and drummer Jesse Lee (Cass McCombs, Gang Gang Dance) the self-released "Today's Not Yesterday", which was recorded at Jonathan Wilson's Five Star studio, has a classic 70's rock feel that at times recalls a 'Rumours-era' Fleetwood Mac. The Chapin Sisters lush harmonies are backed here by Horne and Lee's first-rate rhythm section and standout performances by Luke Paquin (Hot Hot Heat) and Omar Velasco (A Fine Frenzy, Conor Oberst) on guitars, and Lee Pardini (Jonathan Wilson) and Bobby Rodriquez (the Tyde) on keyboards.
These 12 new songs, written mostly in New York, are as much about the sisters' past, and the 8 years they spent living in Los Angeles, as they are about their present lives on the East Coast. They explore break-ups, leaving California, accepting change, reinventing oneself and returning home to the things that matter most.
Perhaps these themes are best heard on such tracks as 'The World Is All', where Lily's powerful lead vocals, accompanied by Pardini's soulful piano and Rhodes performances, seem to be singing goodbye to a lover and exploring the idea of self-acceptance. Or 'Child', where Abigail's sultry lead vocals, accompanied by a bluesy guitar rift from Velasco, explore the idea of being ready for unconditional love. 'Getaway', co-written with Lily's husband Seth Thomas, is an escapist's vacation with the one you love. Thanks to Pardini's psychedelic Rhodes, Horne's tambourine and Lee's foot-tapping drums, it is as sunny as a summer's drive along the Pacific Coast Highway.
'Angeleno', a bittersweet country-infused postcard to LA, features a pedal-steel performance from Horne that would feel comfortable alongside anything Sneaky Pete Kleinow did with the Flying Burrito Bros. 'We Will Not Stop Singing', a contemporary protest song, closes the album. First performed at the People's Climate March, the song, with its sing-a-long verses, has since become a staple at the Chapins' live shows and reflects their folk roots possibly more than anything they have recorded to date.
"Today's Not Yesterday" delivers what we have come to expect from the Chapin Sisters, enchanting harmonies and lyrics that are infused with as much hope as they are longing. They might have moved back east and surrounded themselves with impassioned activists and thoughtful folk icons, but this album captures an infectious Southern California vibe that leaves us wanting more.

Christian Draghi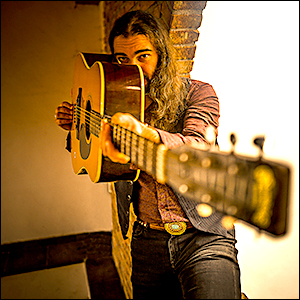 After 10 years, 3 albums and many European tours with the heavy rock band Doctor Cyclops, singer and guitar player Christian Draghi brings forth a brand new release inspired by vintage British atmosphere of artists like Beatles, David Bowie, Jethro Tull and Eric Clapton.

The italian artist puts down his debut as a singer songwriter with a record called "Black Roses & Hats", which contains 10 songs hanging in the unsteady balance between the darkness and the light, and the past and the future.

"A couple of years ago, while going through a deep personal crisis, instead of getting psychological help I started writing some songs", says Draghi. "It was pretty clear that they had nothing to do with the sound of my band Dr Cyclops, so I decided to go my own way"
.
On this album Draghi gives birth to 10 fresh songs with a 60's and 70's vintage soul. He cooked an intense mixture of different emotional moments. Every song's like a dish melting different ingredients together
.
There are some Beatle-like harmonies crossbred with some Jethro Tull taste. Early Bowie's flavours mixed with a bit of Dylan's storytelling. Lennon's exile in the Dakota Building comes after a soup made by pouring Clapton cream and bluesy vinegar. On the chef's table you won't miss a taste of crispy grunge cookies with psychedelic seasoning. On top, some groovy riffs and guitar solos in which Draghi bursts out his 70's rocker attitude. All of this is kept together by melodies characterised by the author's personal voice timbre.

A new life, a new path, with an old fashioned soul.
www.facebook.com/christiandraghimusic

Christine Albert
Christine Albert stands out in the Austin, TX, music scene as an artist, songwriter and philanthropist. She has released 6 solo albums including the bilingual 3 CD "Texafrance" series. With her husband Chris Gage (as Albert & Gage) she has released 6 albums including the acclaimed 2009 release "Dakota Lullaby".

Ms Albert is currently serving as Chair Of The National Board Of Trustees Of The Recording Academy, the GRAMMY organization. She is the first independent artist and only the 2nd woman to reach this position. In addition, Christine is the founder and president of Swan Songs, a central Texas area non-profit organization that fulfills musical last wishes for the terminally ill and a portion of the proceeds from the sale of this album support Swan Songs.

Produced by Chris and Christine in their own MoonHouse Studio, "Everything's Beautiful Now" features Gage's instrumental gifts on piano, B3, acoustic and electric guitars, accordion, harmonies and more. The Austin sound is reinforced by Lloyd Maines on dobro, Kym Warner (The Greencards) on mandolin, Kim Deschamps on pedal steel, bassists Glenn Fukunaga and David Carroll, and drummer Paul Pearcy. Vocalist Kira Small's harmony is simply beauful.

The Jerry Jeff Walker-Christine Albert composion "Old New Mexico" tells the true story of Christine's leap of faith when she left Santa Fe for Austin and she is joined by Jerry Jeff and Eliza Gilkyson, a close friend and fellow New Mexico transplant. "Lean My Way" revives an old Shake Russell and Dana Cooper song with duet vocals by Christine's son Troupe Gammage, lead singer of indie synth-pop band Speak.

This is not an album that a 20 year old would record, but is an authentic exploration of a rite of passage we all experience when we reach a certain age. "I needed to record these songs for my own healing. My hope is that others will also be comforted in some way".
www.christinealbert.com

www.moonhouserecords.com
Cina Samuelson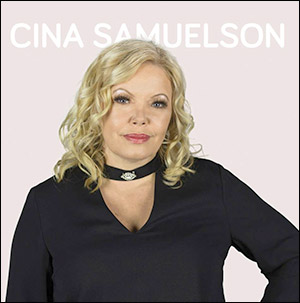 "My mother was a wonderful woman, she loved music, she loved to sing and she really loved to dance. The song 'Sweet Mama' is about a very special moment for me, my mother and a man called Elvis. The song 'How Long Is Forever' is about a couple getting married and the promise to stay together forever. But the question is; How long is forever?" ~ Cina Samuelson
New single just released by country music artist Cina Samuelson, recorded live in a studio in Mariestad, Sweden, and it contains the 2 songs "Sweet Mama, Elvis And Me" and "How Long Is Forever", both written by Cina.
The Circus In Flames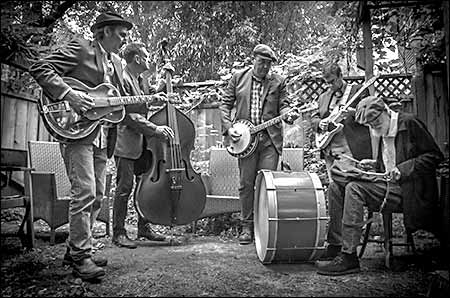 The Circus In Flames is pleased to announce the release of "Outside America", the band's latest CD on the Northern Electric label. With this recording, Vancouver singer songwriter Doug Andrew returns with his latest offerings and The Circus In Flames deliver their best album yet. Present again is the 'dark folklore' in the group's 'original, string band music of the Canadian south', a unique folk, country, blues sound driven by Andrew's songs but this time it also resonates with the influences of gospel and r'n'b, as well as the anthology of american folk music. On "Outside America" the songs and The Circus are now older, wiser and grittier.
In a career that began in Vancouver's independent music scene of the early 80's, Doug Andrew has shared bills with everyone from Ramones to Raffi to Ramblin' Jack Elliott. He is recognized as an accomplished singer songwriter respected by critics, peers and music fans alike. The Edmonton Journal has described his songs as having 'slightly twisted, always interesting storyline lyrics' delivered with 'an energetic thrust that falls just shy of reckless abandon'. See Magazine has said his songs 'should shuffle him off into the Canadian musical songwriting hierarchy' and the Vancouver Province declared 'Andrew is a great songwriter, while The Circus In Flames are his extraordinarily sympathetic band, a weird mix of musical eclecticism built on a dark folklore'.
Andrew first formed The Circus In Flames when asked to play at a friend's St Patrick's Day bash in the mid 90's and since then the band has toured, played several music festivals and released 2 previous critically acclaimed recordings. In 2007 the group joined such artists as Gordon Lightfoot, Blue Rodeo and former Byrd, Chris Hillman on Stony Plain's "The Gift : A Tribute To Ian Tyson". The Toronto Star chose their version of the classic "Someday Soon" as the album's top track.
On "Outside America", Doug Andrew once again called on long time band member Brian Barr to co-produce and play mandolin and electric guitar. Ed Goodine plays drums, and making his debut on banjitar is Brian Thalken. Upright bassist Bernie Addington, who played on the self titled Circus In Flames debut album, reunites with the band in the studio, while his brother Phil Addington grabbed his electric bass and became the latest musician to run away and join The Circus.
'Sheet metal country', Doug Andrew describes the music. 'It bangs and rattles and booms, generally making a fair amount of noise, but it can also be light and quiet. It can go from sounding like a runaway locomotive thundering down the mountain without any brakes to a wind slipping through the forest at midnight'.
CJ Simmons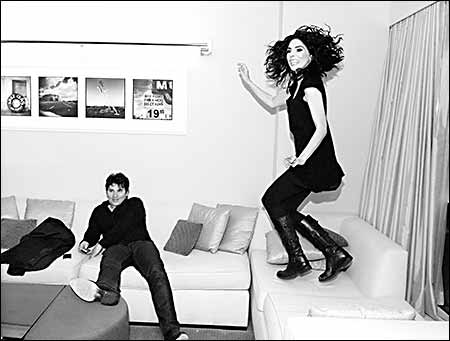 Nashville duo CJ Simmons is Christian and Jessica Simmons. Originally from Oklahoma, Christian fuses his Okie influence with Jessica's soft hometown Texas sound. Over the past few years CJ Simmons has opened for many of today's top names in country music, played for 1000's, toured overseas to play for the US military, and had their videos picked up by CMT, and they are just getting started. With the release of their latest album, "Forever", they look forward to hitting the road while picking up fans one by one and show by show. CJ Simmons has one goal in mind, making the best possible music, and of course having a great time doing it.
Clarence Bucaro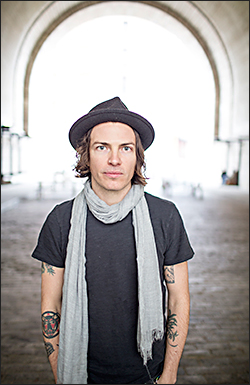 Clarence Bucaro's "Pendulum", the new album from the Brooklyn-based singer songwriter, is a vivid set of new compositions combining beautiful craftsmanship with heartfelt intimacy. The 10 song set of original material features a blend of emotionally honest lyrics delivered by Bucaro's distinctive baritone with a rousing melodic sensibility performed live with a unique group of players.
Co-produced with noted vet Tom Schick (Wilco, Ryan Adams, etc) and showcasing Bucaro's characteristically openhearted lyrics, the compelling new album features songs like the hypnotic "Pendulum", the breezy "Girl In The Photograph" and the achingly beautiful ballad "Tragedy ". The set also features a duet with velvet voiced alt country singer Allison Moorer on their co-written "Strangers".
As a seasoned songwriter, Clarence's storytelling has never been more thoughtful, and yet it retains a refreshing feeling of spontaneity. Whether from writing fiction or devouring and absorbing literature (Bucaro cites both as major inspirations to his songwriting, second only to life experience) the songs rich influences can be keenly felt. Bucaro, a Cleveland, Ohio, native, spent periods residing in New Orleans and Los Angeles before settling in Brooklyn, New York. With years of touring history under his belt and 9 studio albums, Bucaro has delivered his most diverse and mature album to date in "Pendulum", a collection that feels both timeless and fresh.

Clementine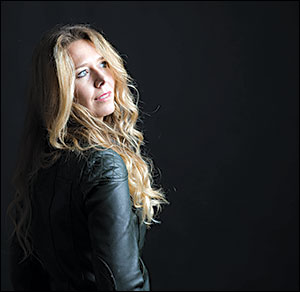 Folksinger Clementine from the Netherlands grew up as a captain's daughter. When her father came home after his long travels,up to a year, her mother's chansons were replaced for his Celtic and Irish music. Water, nature and freedom where fundamentals to her as she grew up. The Irish music became her lifeline with her father being away at sea. When she sings Celtic or Irish folk music now, it feels like coming home. Nowadays she mixes the style naturally with jazzy, bluesy and even chanson influences.

Clementine prefers singing in English but made an exception for the Dutch song "Na De Hoos" ("After The Storm") written by friend and writer Guus Westdorp. Originally written for the flood in New Orleans after Katrina. Raising thousands of dollars during a benefit concert for the victims.

She performed the song at the official national memorial for the Dutch flood of 1953, for the Dutch president, politicians and survivors. This event was broadcasted by national media including primetime news, French and American TV from New Orleans.

In 2003 she released her 1st album for record label Coast To Coast. This album was embraced by national radio stations like Radio 2 & 5 and was named 'World Album Of The Week'.

She toured Dutch theatres from small rooms of 80 seats, up to concert halls of 750 seats, and is currently booking another tour to support her new release "Letting Go". For her new album, "Letting Go", she has collaborated with top producer and singer songwriter Wyatt Easterling from Nashville.


The Coal Porters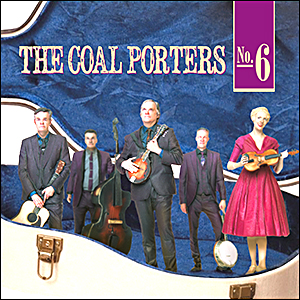 The Coal Porters started playing acoustic music around 2002 in London when ex-Long Ryder Sid Griffin decided to turn away from electric music. Since then, the band's unique combination of folk, indie, bluegrass and celtic music has paved the way for a number of new acts in this new genre. In fact, the Coal Porters claim to be the world's first 'alt-bluegrass' act, given as they take old themes and melodies and soup them up for the 21st century and an expanded listening audience.
The band has demonstrated the power of fiddle, mandolin, banjo, acoustic guitar and doghouse bass when matched with sweet harmonies and strong melodies and taken this sound around the world. The Coal Porters have wowed audiences at numerous UK and European arts centers, done no less than 4 US tours and performed to tens of thousands at festivals such as Glastonbury, HebCelt, Stagecoach (USA), Larmer Tree, Didmarton, LaRoche (France), Cork Midsummer Fest (Eire), Wombwell, Down On The Farm (Norway) and Hultsfred (Sweden).
When Sid Griffin, one of the founders as a Long Ryder of both LA's Paisley Underground scene and the Americana format we hear on radio today, is free from his duties as a broadcaster and a indie rock guru the Coal Porters grab their instruments and head to the studio or prepare for a tour. But who are the Coal Porters?
The Coal Porters are co-founder Neil Robert Herd from Scotland on guitar and vocals, Paul Fitzgerald on banjo and harmony vocals, Andrew Stafford on doghouse bass, and the classically trained Kerenza Peacock on fiddle and vocals. Herd is a songwriter of note, Paul Fitzgerald invented his own banjo technique copied by many in the UK, Andrew Stafford is music business litigation expert and fiddler Kerenza Peacock has recorded two hit classical CD's, recorded with Paul Weller, and is currently on tour in Adele's band. This is an act with talent and a pedigree.
Their new album, "No. 6", is produced by John Wood, the legendary British folk rock mastermind who recorded the classic albums of Fairport Convention, Nick Drake, Beth Orton and Squeeze. "No. 6" is a bit of a departure for the Coal Porters, as it pushes their musical boundaries further than ever before.
The album features Kerenza quadruple tracking herself into a string quartet, Andrew on a ukulele, Sid's trusty autoharp, both Neil and Paul on dobro, an acoustic 12-string guitar, and very emotional (and lengthy) trumpet solo by Cuba's noted 'son y mambo' music virtuoso Eikel Venegas. There has never been music like this before. And already, the album's opening track, Sid's "The Day The Last Ramone Died", is being hailed as a classic (and a much viewed video on youtube).

"No. 6" is out September 2nd, 2016, in Europe, a week later in North America. In January it's likely to appear on many Best Of The Year lists. So get it now…..
www.sidgriffin.com

www.myspace.com/thecoalporters
Colin Gilmore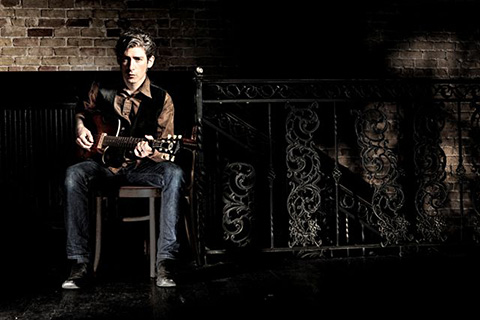 Colin Gilmore is about to release his 3rd full-length album, "The Wild & Hollow". Recorded and produced in Chicago and Austin by Tim Bennett and Rob Seidenberg respectively, Gilmore's new release brings to life the inspiration the two cities gave him. Merging an ethereal folk rock sound with traditional roots, blues and country, "The Wild & Hollow" is a worthy follow-up to his previous album, the critically acclaimed "Goodnight Lane (4 stars in Mojo and Uncut!).

On this new release, Gilmore's collaboration with his band mates and producers created a truly memorable album which allows influences like Roy Orbison and Tom Petty to shine through.

Gilmore grew up in Lubbock TX, witnessing songwriters like Joe Ely, Terry Allen and his own father, Jimmie Dale Gilmore bring the stage to life. Touring and recording under his own name for the past several years, Gilmore has consistently incorporated the spirit of West Texas into his work. His live shows have earned him an enthusiastic fan base all over the world and his songs have garnered spins on radio stations across the US.

The Complaints
The Complaints are a modern rock band led by guitarist and front man Dean Petrella, with bassist Chris Cruz and drummer Anthony Marotti. Their music is like audio comfort food, it's new, but familiar. You may hear hints of Tom Petty, Radiohead, Coldplay and Matchbox 20, while still appreciating their unique sound.
The band formed in 1997 and quickly made their bones playing some of the hottest rock'n'roll venues on the east coast, including CBGB's, Mercury Lounge, The Bitter End, Lupo's Heartbreak Hotel and The Middle East.
The Complaints have recorded with some of the biggest engineers and producers in the business. Chris Lord-Alge [Matchbox 20, Coldplay, Amy Winehouse, Green Day, Bruce Springsteen, Madonna], Shelley Yakus [Tom Petty, Don Henley, U2, Suzanne Vega] and Phil Greene [Dropkick Murphys, Mighty Mighty Bosstones, Steve Earle, Mick Jagger].
2019 is lining up to be another great year for The Complaints as they release their 4th full length album, "Talk To Me". They reunited with Phil Greene who engineered and mixed their Award winning debut album "Fear" in 1999. The band is currently also writing material for various soundtracks and continue to perform over 150 live shows a year.
The Complaints have shared the stage with many national acts including Sugar Ray, Young The Giant, Train, Collective Soul, 3 Doors Down, Nickleback, Guster and have won numerous awards including 'Album Of The Year' for "Fear" in the Providence Phoenix Best Music Poll, 'Best Male Vocalist' and 'Band Of The Year' awards in New England's Motif Magazine.
The Complaints continue to be one of the most successful independent artists on the national scene.
Connie Smith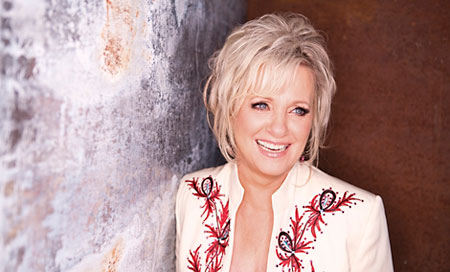 Dolly Parton once famously said, "There are only three female singers in the world; Barbra Streisand, Linda Ronstadt and Connie Smith. The rest of us are only pretending". That's perhaps one reason new music from longtime Grand Ole Opry member Connie Smith can be celebrated as an "event." Of course, the other reason might just be that the last album Connie released came nearly 13 years ago - and its predecessor arrived in 1978.

'Long Line of Heartaches,' Connie's 54th album, is set for release on Sugar Hill Records on August 23. The collection promises to be business as usual for the country singer whose most memorable hits include 'Cincinnati, Ohio,' 'Just One Time' and the record-setting 'Once A Day.' That 1964 smash, written by Bill Anderson, spent eight weeks at No. 1, becoming the first debut hit by a female artist to ever top the chart. The new album, she declares, will continue in the traditional vein.

"I've had people ask me what this album was going to be like", says Connie, "since it's been a long time since they've heard me on record. But my musical tastes have remained the same. I wanted this to be traditional country, and it is. I have such a deep love for traditional country music. We can talk about the music slipping away, or we can do something about it. The only way I know to do something about it is to keep singing what I've always loved".

Recorded at Nashville's legendary RCA Studio B, where most of Connie's best-known hits were also cut, the upcoming album will include five new songs co-written by Connie and her husband Marty Stuart, who also produced the collection. The remainder of the songs on the album come from iconic songwriters such as Harlan Howard, Johnny Russell and Kostas. Of special note is 'A Heart Like You,' penned by Dallas Frazier, writer of such classics as the Oak Ridge Boys smash, 'Elvira'. 'A Heart Like You' is the 69th Dallas Frazier tune that Connie has recorded. It's also the first new tune from Frazier in 30 years.

In another first, Connie and her three daughters, Julie, Jeanne and Jodi, harmonize on the contemporary hymn, 'Take My Hand'.

'Long Line of Heartaches' is due in stores from Sugar Hill Records August 23rd, 2011.
http://publicity.sugarhillrecords.com

Courtney Yasmineh
Courtney Yasmineh reaches new levels of inspiration with her 2018 release, the full album "High Priestess And The Renegade". With a decade of writing, recording, and touring as an independent singer songwriter to inform the project, we hear in her words and in her voice, a culmination of evolution and determination. Working again with producer, multi instrumentalist and vocalist Rob Genadek proves to be fruitful as the album shows them both at the height of their abilities. Themes of falling from grace and of rebirth carry the album and give a true concept album feel. There are elements of folk, gospel, r'n'b, pop, and punk in these arrangements and Courtney's own signature Guyatone guitar keeps the vibe more D.I.Y. than polished throughout. The touring duo of Courtney and Rob Genadek will be in the US and Europe playing the entire album at shows. Courtney's first in a series of novels about "A Girl Called Sidney", published by Gibson House Press, is available worldwide through Amazon.com, as well as all independent bookstores.

Coyote Brother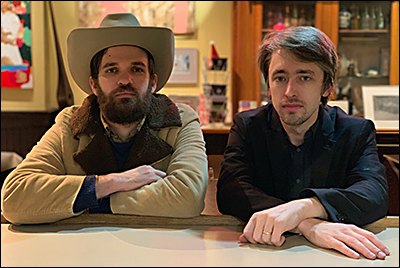 The new self-titled record from Coyote Brother is classic country, rich with lyrical imagery and the universal emotionality of the everyday. From loneliness and gratitude, to persistence and retribution, singers and songwriters John Hardin and Hayward Williams take turns offering up perspectives on each with sincerity.

Their welcoming conveyance transports the listener to a proverbial parlor room, ready for another round of storytelling. Folded in to the mix are plaintive steel guitar and robust organ, ebbing and flowing throughout their rolling and weaving vocals.

Coyote Brother is Hardin and Williams, 2 musicians with distinguished solo careers lasting over a decade before coming together as a duo. Drawn together by the profound impact that mental illness, in the form of panic disorders and depression, had on their ability to continue, Coyote Brother speaks to the collaborative work that can be achieved by taking a step back and re-entering the current with a strong support system.

Hardin is a Madison, WI, based artist, who previously toured under a pseudonym which, when viewed through the lens of the changes he has gone through personally, he insists is not important. From 2005 to 2013, his music appeared in numerous television spots, and he shared the stage with Gregory Alan Isakov, Over The Rhine, Sara Watkins, Jeffrey Foucault, and more. He released 2 records during this period, "Fools & Thinkers" and "Visions Of The Sea", touring extensively behind both before deciding to take time off to engage with and work on his 'personal and mental maladjustments'. He returned to music with 2016's "The Piasa Bird".

Williams is based in Milwaukee, WI, and like Hardin, he took time off after years of extensive touring to tend to his mental health and gain control of persisting anxieties. His most recent records since returning to music, "The Reef" and "Pretenders", re-enforced his well earned reputation as a soulful folk artist. As a solo artist, Williams has released 7 records, toured across 3 continents, and has shared the stage with artists such as Jose Gonzalez, Sturgill Simpson, and the Secret Sisters.

The 2 came together after a moving in overlapping circles for a number of years. It was Hardin who first proposed the idea of working together, asking Williams to produce "The Piasa Bird". During this process, they discovered how well suited they were as a duo, and after Hardin co-produced Williams' record "Pretenders", the decided to 'hitch their wagons together' and form what they now call Coyote Brother.

A majority of their debut, self titled record was engineered by Hardin at his home studio, with the remainder recorded remotely at locations across the country. In addition to Hardin and Williams, featured on the record are Charles Koltak on drums, Jeremy Moses Curtis on bass, Brooks Milgate on keys, and Eric Heywood on pedal steel. The record was mixed by Alex Bush of Sonikwire Studio and mastered by Ed Walsh of Resonant Mastering.

At its core, Coyote Brother is steeped in the spirit of traditional country music with rich imagery, timeless storytelling, and poignant melodies that carry the listener through the drama of the modern world.


Craig Bickhardt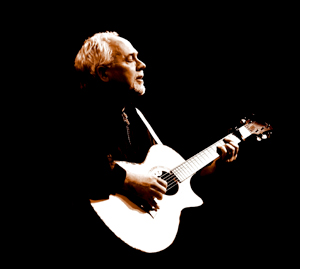 Craig Bickhardt's new CD "Brother To The Wind" contains some of the best work he has done in a long career dedicated to ennobling the art of song. One listen and you'll be reminded of the days when artists like James Taylor, Leonard Cohen, Joni Mitchell and Gordon Lightfoot were pioneering the singer-songwriter genre.

"Music used to change people," Bickhardt notes. "Records used to be made for careful listeners who read the lyrics and talked about the songs, interpreted their meanings. That's the kind of music I relate to." Craig is following in the footsteps of his admired predecessors.

For this project, Bickhardt dug deep into his 800-tune catalog. The record contains songs that have already proven their strength, having been recorded by Johnny Cash, Willie Nelson, Trisha Yearwood, Tony Rice, Charlie Louvin and others.

But Craig is not merely a tunesmith capitalizing on his thoroughbred discography. These songs are highly artistic, and throughout his extraordinary career he has picked up many believers among the better artists of his generation. You can hear them "sitting in" on nearly every cut of the new CD; Janis Ian, Beth Nielsen Chapman, Terri Hendrix, Lloyd Maines, John Mock, Tim O'Brien, Darrell Scott, Maura O'Connell, Rusty Young, Jack Sundrud and a host of others.

"I wanted to include some of the artists and friends I've known and respected on this CD. You get to a point where you realize you don't have forever in this world. It's time to do the things I've put off, and one of those things is to sing and pick with these great people I've met and admired," Craig says.

The Native Pennsylvanian's big break came in 1982 when he was chosen to write and sing two songs for Robert Duvall's Academy Award winning film "Tender Mercies". In the wake of that film's success, Craig made his move to Nashville where his songs found their way onto platinum and Grammy winning CDs by legends such as Ray Charles, B. B. King, Martina McBride, The Judds, and Dianne Schuur. Along with his friends and collaborators Thom Schuyler, Fred Knobloch and Don Schlitz, Craig was one of the original Writers In The Round at The Bluebird Café. He went on to have three hits as an artist when he joined Schuyler and Knobloch to make their SKB CD 'No Easy Horses' for MTM Records, which yielded Craig's chart topper "Givers And Takers".

In 2006 Bickhardt made the bold move to leave Nashville and return to the concert stage and to his roots in eastern Pennsylvania. Since his move he has shared the stage with Kathy Mattea, Judy Collins, Billy Joe Shaver, Livingston Taylor, and Janis Ian among others. His performance at the 2008 Philadelphia Folk Festival prompted the concert's promoter Jesse Lundy to say, "Craig Bickhardt stands among the giants of songwriting. His main stage show at this year's Philly Folk Festival was absolutely outstanding."
www.craigbickhardt.com

www.myspace.com/craigbickhardt
The Crows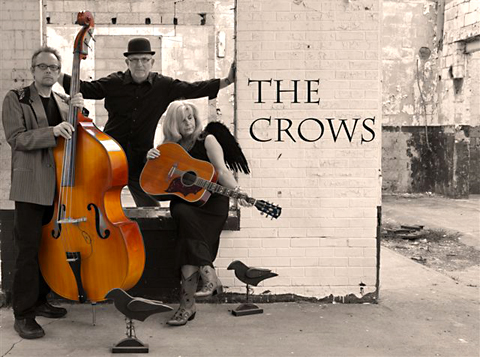 After a 20-year hiatus, Nashville-based string band, The Crows, are back together making music. The Crows are Sue Braswell, Jack Sundrud and Keith Miles, with assistance from a host of pickers from around the country. The band garnered a loyal following around Nashville and beyond in the late 80's and early 90's with their unique brand of tongue-in-cheek acoustic music.

The group has remastered and re-released their 1991 album, "One Flew Over The Cornfield", and are working on a new album with a Christmas, 2011 release planned. The 1991 album was recorded live in Burns, Tennessee.

"We gathered up some of our good friends, hung a few microphones around the room and hit the Record button", said Miles. "No overdubs, no sweetening. Just music straight out of the box. Then we apparently went on a 20-year vacation".

Not that the performance break meant all musical endeavors were shelved. Sundrud, who was part of the country group Great Plains in the early 90's, continued to work on his own music career, releasing two solo albums, co-writing hit songs and performing as a member of Poco.

The three penned the song, "Iola", which was recorded by Great Plains, as was "Homeland," which was written by Sundrud and Miles. Country legend Kenny Rogers also recorded "Homeland" on his album, "There You Go Again".

Miles released two solo albums, with Sundrud as producer and co-writer. His 2008 release, "Beyond The Headlights", made several best-of Americana lists in Europe. Miles also contributed to a compilation album – "I Like It Better Here – Music From Home," released by Hemifran in Sweden in 2010, and he and Sundrud offered another song for the anticipated 2011 release, "That Thing That's a Whole Lot Bigger Than This – Hymns From Home".

The Crows are currently booking shows to re-introduce their music to the world.
www.thecrowsreturn.com

www.jacksundrud.com

www.keithmiles.com

www.poconut.org
Crosby Stills Nash & Young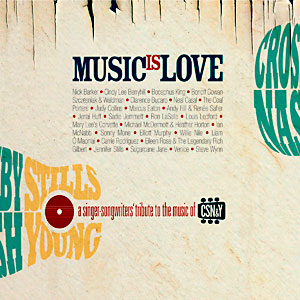 There's been tributes to The Byrds, The Buffalo Springfield and The Hollies. There's been several tributes to Neil Young. There's even been a tribute to Graham Nash's album "Songs For Beginners". But there has never been a tribute to the collective body of work of Crosby, Stills, Nash & Young. Until now!

On October 16th, 2012, Sweden's Hemifrån and Italy's Route 61 Music releases "Music Is Love - A Singer-Songwriters' Tribute To The Music Of Crosby Stills Nash & Young.

The album features, not only several musicians from the inner circle of CSN&Y (Stephen Stills' former girlfriend Judy Collins and daughter Jennifer Stills, Anthony Crawford and Rick Rosas from Neil Young's Electric Band, Sonny Mone from Crazy Horse, David Crosby's guitarist Marcus Eaton and vocal favorites Venice), but also some cool names from the 70's (Karla Bonoff, Elliott Murphy, Willie Nile, Wendy Waldman), some interesting names from the 80's (Sid Griffin from Long Ryders, Ian McNabb from Icicle Works, Liam O'Maonlai from Hothouse Flowers, Steve Wynn from Dream Syndicate), as well as some new-up-and-coming names from the alt country scene in the U.S. (Clarence Bucaro, Neal Casal, Carrie Rodriguez).

The liner notes are penned by Dave Zimmer (author of two official books on CSN and CSNY), and CSN&Y's official photographer Henry Diltz offers some unpublished photos from his vast archives.

Curse Of Lono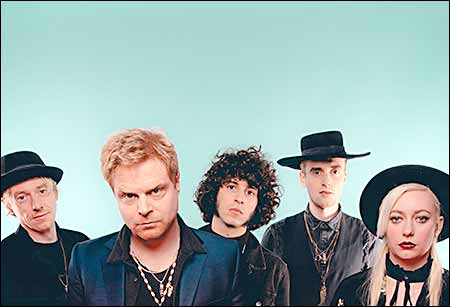 Acclaimed London 5 piece Curse Of Lono will release their 2nd album "As I Fell" on August 17th, 2018. Produced by Oli Bayston at Rancho V, a remote desert studio in Joshua Tree, and Flesh & Bone Studios in Hackney, the album is accompanied by a documentary 'Somewhere In Their Heads' by Gregg Houston.
The 1st single from "As I Fell" is 'Valentine', available to stream now. 'Valentine is about the kind of murderous jealousy that twists you up until you don't recognise yourself anymore", says frontman Felix Bechtolsheimer. "The sort of dejection that will make you do things you know you will regret. I think the vocal harmonies floating over the tribal beat, distorted bass and filthy baritone guitar going through a tiny 1950's Selmer practice amp, really capture that feeling".
Joining Felix in Curse Of Lono, who formed in London in 2015, are Joe Hazell, lead guitar and vocals, Dani Ruiz Hernandez, keyboards and vocals, Charis Anderson, bass and vocals and Neil Findlay, drums.
"As I Fell" is the follow up to "Severed", one of the most critically acclaimed debuts of 2017, and builds on Curse Of Lono's deeply cinematic blend of harmony laden americana and driving, gothic alt rock. It's a sound that owes as much to old faithfuls like Doors and Velvet Underground as it does to more modern practitioners of the form such as War On Drugs and Wilco.
Although some of the songs on "As I Fell" revisit familiar themes like murderous jealousy and the death of loved ones, much of the album covers new ground.
'Leuven', with its sumptuous string arrangement, recalls the stories Felix's grandfather told him about growing up as a half Jew in Nazi Germany and a devastating train crash he survived in 1954 after the 1st football international between England and West Germany after World War II.
"It was one of the worst train crashes in Belgian history", says Felix. "My grandfather and his brother were on their way home from Wembley, when their train derailed outside Leuven in Belgium. He told me that he was never able to shake the image of their coats soaked in blood as he and his brother dragged the bodies from the wreck".
Despite a conscious attempt to close the door on the heroin related material that has inspired much of Felix's previous work, "As I Fell" does include a couple of old songs that have patiently waited their turn. The most notable is 'And It Shows', the 1st song Felix wrote after he gave up heroin and methadone.
"I was only a couple of weeks out of detox, living in a halfway house in Delray Beach. My best friend had passed away a few months earlier, my girlfriend of 5 years was gone and I was climbing the walls. It was a very dark time and the only thing I had to cling to were the songs that kept pouring out. I thought that I had exhausted that well when we started working on this album but despite my desperate attempts not to go back there, this song wouldn't leave me alone. Eventually I backed down and gave it another chance. I'm glad I did. It's a time capsule".
Having spent much of 2017 on tour in Europe and the UK, Curse Of Lono will be embarking on their first UK headline tour this summer. They have also been invited to open for Steve Earle and for Southside Johnny & The Asbury Jukes in Europe in July and in the UK in October.