Make no mistake, the buzz about California based folk duo, emith, may just be starting, but it's already developed a life of its own—and their debut Fogbound Child Music CD, '13 Seasons', won't be in record stores or available on the internet until March. Attempting to get a handle on emith's compelling blend of folk, blues, country and other eclectic musical strains is no easy task. That's because Carol Ann Ives and Stevie Gurr, its principals, have allowed their diverse influences to surface, often unexpectedly, at various points throughout the record. One critic, after absorbing emith's atmospheric live acoustic set, said simply "…not your father's folk music."

Ives and Gurr may approach their music from different perspectives, but when they get together it quickly becomes evident that their energy, passion and preparation is decidedly single-minded. Upon closer inspection, emith's music unfolds as both a product of their experience and creative will. If, as the OC Weekly points out, "…(it's) a winning sound and style that is equally thought-provoking and catchy," it's because these two musicians live and breathe it 24/7. Whereas Gurr displays a spontaneous, feel-oriented approach, he backs it up with an encyclopedic knowledge and appreciation of musical history and tradition. A veteran guitarist and harmonica virtuoso with credits ranging from seven years recording and touring with Elvin Bishop and Dr. John to individual pairings with Don Henley, Zigaboo Modeliste and Otis Clay, Gurr doesn't like to dissect the music, just play it.

Ives on the other hand takes a more studious approach to the duo's work. "I keep a pad by the side of the bed, and a hand held digital recorder in my purse. I record lines of text, snippets of melodies, a guitar riff, whatever strikes me as compelling," she explains. She is emith's primary writer (eight of the '13 Seasons' songs are hers). She collaborated on three other tunes: "Empty Your Pockets" with Jeff Straker, "Stone Fences" with Swedish Grammis Award winner (equivalent to our Grammy) Merit Hemmingson, and "I've Got My Baby" with Gurr. "I love co-writing and the force you get from working with another person," she says. "You can't be complacent. The other person brings his own thought and vision and may disagree vehemently with you. It forces you to corral your energy, defend the choices you feel strongly about and be open-minded at the same time."

Ives and Gurr began discussing their plans for the new album with producer Sheldon Gomberg and the trio eventually shaped and executed the emith master plan utilizing Carriage House Studios in Silver Lake along with other facilities and a variety of players to bring their vision to life. One of their first decisions was to anchor their studio sound with live drums. Gomberg, who had worked previously with Warren Zevon, Five For Fighting, Rickie Lee Jones and Beck, tapped Pete Thomas (Elvis Costello) for the task. That set the bar extremely high for the rest of the cast, but each participant was worth his/her weight in musical and spiritual gold: keyboardist Jeff Young (Sting, Jackson Browne), percussionist Danny Frankel (Laurie Anderson, Jewel), banjo legend Cody Bryant, jazz drummer Kendall Kay (Kenny Burrell, Phil Upchurch), violinist Stevie Blacke (Weezer, Colbie Caillat, Dan Hicks), French horn specialist Probyn Gregory (Brian Wilson Band), guitarist Mark Goldenberg (Jackson Browne, Linda Ronstadt), keyboardist Phil Parlapiano (Rod Stewart, John Prine), B3 organist Neil Larsen (Leonard Cohen, Greg Allman), percussionist Luis Conte (Madonna, Michael Jackson) and drummer percussionist Karen Teperberg (Chris Botti, Sting). Gary Platt (Bon Jovi, The Cult) mixed most of it. Gomberg mixed two tracks on his own, and engineer David Bianco (Santana, Natalie Merchant), who assisted Gomberg, mixed one track. Joe Gastwirt added the finishing touch and mastered '13 Seasons'.

When things get intense Carol puts it all in perspective: "We're after musical authenticity, but still, at the end of the day, it's entertainment, so we try to retain a sense of humor about the whole thing." Stevie backed Bo Diddley a few times and recalls overhearing these words of wisdom from the rock icon: "I ain't a fightin' man, but if I run don't catch me."
www.emith.com

www.myspace.com/emith
Eastwick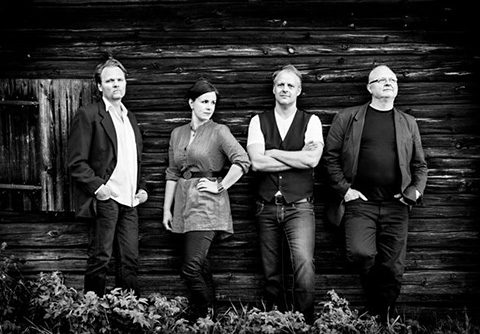 We are proud to announce the release of Swedish folk-pop-rockers Eastwick's second album "Beyond Reason", co-produced by Gustav Hylén (awarded a Swedish "Grammis" for his work with Groupa).

Musically inventive, lyrically playful, the album is centered around the organic sound of acoustic cello and fiddle. The string section combines with mandolin, guitars, harmonium, bass and percussion creating a warm, vibrant sound contrasting the band's sharp and forthright subject matters.

The tounge-in-cheek lyrics pack a political punch, dealing with the spectre of poverty, bigotry, religious and economical fascism, and the general bat-shit craziness of the world today, but any vitriol is counterbalanced by catchy melodies and a bouncy, life-affirming production.

"Music and politcs combined can be pretty dicey stuff", admits singer Jens Ganman. "But we have opinions about things, you know? And we think it's important to stand up for something, especially these days, when so many people are sitting down, faces glued to Facebook, Twitter and their smart-phones. But hey, all pretentiousness aside we're a happy bunch. Music is supposed to be fun above all. Heck, we did a cover of Aerosmith's 'Dude Looks Like A Lady' on our first album…"

Hailing from the Northern parts of Sweden, Eastwick consists of four very different musicians. Citing such separate influences as U2, Def Leppard, John Mellencamp, Willie Nile, Hooters, Robert Fripp and Stanley Brothers, they manage to blend their efforts into something truly original.

"We're eclectic in the sense that we're totally unhip", says cellist Katarina Åhlén. "So anything we like, we'll toss in to the mix, regardless of its street credibility. Like most cellists I'm a huge fan of Rostropovitj and Jaqueline Du Pre, but I'm probably more influenced by bands like Gun, Little Angels and Def Leppard, so I'm an 80's fan. Flat out. Let it be known".

Fiddler Peter Roos fills in: "The older you get the less you care about how things are 'supposed' to be played. Or perceived. If a song makes you feel good - well, good for you! Don't fret about if it's in 'poor taste'. There is no poor taste. Just people with a less developed sense of humor!"

"I like ballads", muses guitarist-accordion player Bo Lindberg. "Big, bombastic power ballads. I see nothing wrong with that".

Echo Bloom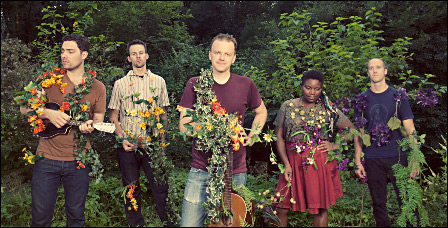 "Red", the 2nd album in Echo Bloom's Colors trilogy, finds the band wrapping their songs around a core of country and rock, combining feedback-drenched guitars and thundering drums with orchestral strings and banjo into a unique mixture that's equal parts Tom Petty and My Bloody Valentine.
Echo Bloom, led by Kyle Evans, has become a road-hardened group after the release of their 2015 record "Blue", which No Depression described as 'a masterpiece'. The band embarked on several extensive tours that brought them across Europé and the US, getting the band into a tight recording unit.
After bouncing between Washington DC, Los Angeles and San Francisco, Kyle Evans eventually caught the muse he was searching for in Berlin. Completely submerged in the German culture, Evans found inspiration in dusty libraries along the Spree and long, quiet bike rides through the city. He holed up in an apartment and woodshedded for months, the seclusion allowing him the perfect environment to completely focus on his work.
After a few months, he left Germany with material for 3 different records. Because each album seemed to fit into slightly different genres, Evans began thinking about them as different seasons, different countries and finally, different colors.
"Blue" would be the more folkoriented of the group, "Red" would be more country rock and "Green", the 3rd and final one ofthe trilogy, would be more classic pop.
www.echobloom.com

www.songsandwhispers.com
Elaine Mahon
In Elaine Mahon's newest release, "Reach For The Stars", she does just that. Mahon, a Ph D in astronomy, lets her astronomical perspective shine through in this cohesive collection of personal songs. The new album continues to build on the universal themes of life, nature and love that Mahon explored through story and myth on her 2013 release "Rise". With this new release, Mahon steps into her mastery as a songwriter, with songs that will be recalled again and again in one's memory.
Mahon weaves her stories throughout the release with tracks like "Lean Into Love", a sweet and powerful song of how to reach out for love. Love is also explored from a familial point of view and sung from a mother's perspective, as in "Afterglow", "You Are Not Alone" and "Reach For The Stars". Bringing in her affinity with nature and science, Mahon celebrates her love of the earth. Listen to "Look Up", the beautifully crafted "When My Mother Sings", "Denali" and "Sweet Florida", an environmental call to action for her home state. Listen on and you'll hear from a road weary traveler, of journeys through grief and uncertainty, and of redemption and hope found in a field of fallow ground.
"Reach For The Stars" is Elaine Mahon's 2nd release through the Gatorbone label. Elaine's vocals and delicate fingerstyle arrangements on acoustic guitar are complemented by accompaniment from the same array of talented musicians that played on her 2013 release, "Rise", Lon Williamson on bass, Gabriel Valla on guitar, mandolin and mandocello, Jason Thomas on violin, Hannah Alkire on cello, Penny Nichols, Elisabeth Williamson, plus her son, Sam Mahon, on harmony vocals.
Mahon lives in her home town of Gainesville, Florida, with her husband of more than 30 years with whom she has raised a child, climbed mountains, canoed great rivers and backpacked deep into wilderness areas. In addition to performing around the Southeast, Elaine is co-founder and host of Sandhill Stage, an acoustic music series which benefits 2 land conservation nonprofits. Elaine Mahon may be reaching for the stars with this release, but it's clear that her feet are deeply rooted in her beloved mother earth.

Eli Barsi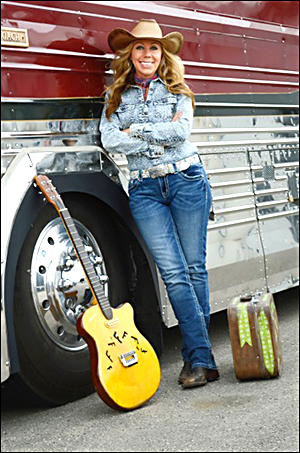 Eli Barsi was born in Canada and raised a farm girl on the prairies of south eastern Saskatchewan. At the youngest age she tapped into her natural musical talents and became self taught on several instruments, vocals and writing music.
Her devotion and passion to pursue music professionally led her to Nashville to hone her songwriting skills and make contacts, which was the start of many years in the business, performing full time, writing, recording, and learning the art of entertaining.
Now, after 3 decades of working as a professional musician Eli has appreciated independent achievements in Canada and the US with radio charting singles, CMT videos, high profile performances and numerous awards recently, including the International Wrangler Award for ' Best Composition ' for the title cut from her latest album, "Portrait Of A Cowgirl".
The new album captures Eli's best qualities as a songwriter and vocalist. The 12 tracks on the album combine collective themes of western lifestyle, rural sensibility, and prairie passion. Eli's thought provoking lyrics with road savvy influences meld together the unique genre combinations of country, western roots & western swing with a foot in rockabilly.
Top shelf musicians from throughout North America and the unlikely partnering of instruments like banjo and B3 organ, complemented with choice production fashions a diverse and pleasant listening experience.
This CD is Eli's 13th album and it has already received numerous accolades and reviews. Eli looks forward to upcoming opportunities of traveling abroad to perform shows and promote her new music.

Elias Elena Krell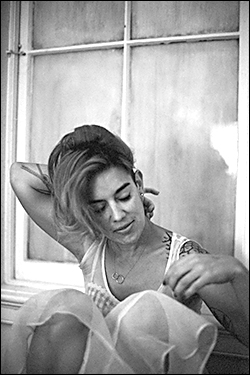 "Krell's warm and versatile voice sparkles in both the folk, pop and latin songs. Nice and enjoyable album." ~ Keys and Chords
Elias Elena Krell is a trans genre multilingual singer songwriter who combines eclectic life experiences with a musical style that rides the line between folk conventions and queer pop quirkiness. They wrote their first song at the ripe age of 27, and have released 5 albums while maintaining an academic career that combines Latin American culture, music and women's studies at Vassar College. They mostly live in New York's Hudson Valley, writing, recording and performing music, always peeling back more layers of who they are as an artist.

Elijah Ford & The Bloom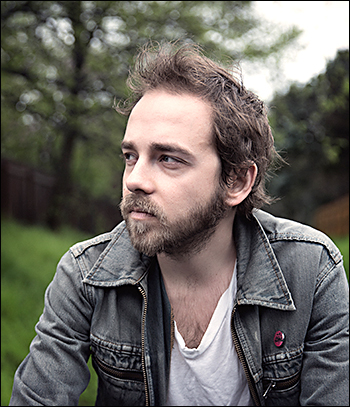 Elijah Ford is a California native, turned Austin based, musician, songwriter and producer, who began his solo career after breaking from touring with Oscar and Grammy award winning musician Ryan Bingham. Ford put out his 1st solo album "Upon Waking" in 2011, and an EP called "Ashes" in 2012. After spending the last 2 years touring Europe and the US, Elijah and his band, The Bloom, are releasing a new full length album called "As You Were" on September 16th, 2016.
Elijah is no stranger to industry, as both of his parents have been life-long musicians. Elijah Ford is the son of former Black Crowes' guitar heavyweight Marc Ford, and toured as part of Ford Sr's Fuzz Machine at the age of 17, before getting the gig with Bingham, where he stayed until 2012. The younger Ford has surely taken some valuable rock n' roll notes from his father, but has also put together a sound that's completely his own.
The new album, entitled "As You Were", was recorded at Austin's legendary Arlyn Studios. Produced by Stew Jackson (Massive Attack, Phantom Limb) and engineered by Jacob Sciba (Gary Clark Jr, Willie Nelson), it pushes the pop-rock sound of the "Ashes" EP into groovier, more hook filled heights. Joined on bass by Jesse Ebaugh (Heartless Bastards) & guitar by Ricky Ray Jackson (Phosphorescent, The Happen-Ins), The Bloom has crafted a concise, powerful slab of rock 'n' roll with honest and direct songwriting.
Of the musical direction of "As You Were", Ford says "I made the decision to be more concise with this album. Cut the fat and distill the tunes to their most potent form. I co-wrote a few with Chris (Konte) & Z (Lynch), and together we pushed the songs in new, more exciting directions. The first few Heartbreakers records were influences for sure, the economy extends to the way the band plays as well as the song".
"Musically, I wanted it to reflect how I felt we had grown playing live in Austin. We're a rock band with pop songs , I wanted it to hit the listener in the hips as well as the head. Stew Jackson tightened our arrangements and harmonies and directed the live band takes, it feels alive".
With their strong command of melody and momentum, there is no doubt the sonic qualities will transfer well to a live audience. The record is also a family affair, his mother Kirsten Ford contributes backup vocals (most notably on "Faltering", a track she helped Elijah finish) and uncle Chris Konte on the keys. A song titled "If Not Today", co-written with Konte, alludes to Ford's family business in these lines, "long before my tongue was trained and able, all I knew to be true was in your fables, used my daddy's toolbox as a table, and I drew plans with my two hands, only I could understand".
"As You Were" transcends musical boundaries, but the one main ingredient in all of Ford's songs is pure soul.

Ellinor & Leonor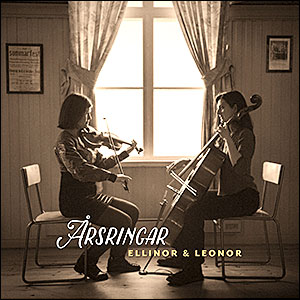 With the unusual combination of 5 string cello and fiddle, Ellinor & Leonor vitalise and give new life to Swedish folk music. In "Årsringar", the duo present traditional tunes from south Dalarna in stylish and lilting arrangements enriched with improvisation and influences from chamber and world music. The duo have chosen to call their 2nd album "Årsringar" ("Growth Rings") in celebration of significant Swedish folk musicians that have gone before.
Retaining a respect for the traditional, the duo relishes in the spontaneity of artistic freedom to playfully develop and express the material through different genres. Thanks to Leonor's way of playing her 5 string cello, the melody wanders between the 2 instruments, leaving room for improvisation. Ellinor and Leonor are also much appreciated dance musicians which can be heard in the lively triplets of Hins Anders polska, the energy filled hagervals "Karusellen", as well as in their rendition of majestic polonaises and melancholic polskas.
Elliott Murphy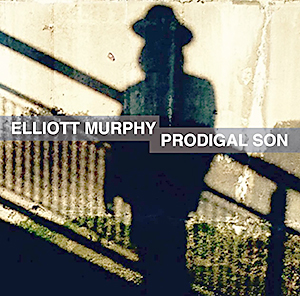 Elliott Murphy's 35th album, "Prodigal Son", will be released on May 19th, 2017, in Europe and the US. "Prodigal Son" is Elliott's 1st album of all new original songs in over 3 years and marks a daring step forward in both musical and lyrical terms from one of the most original and classic American rock singer songwriters.
"Prodigal Son" was recorded in Paris' Question de Son Studio where artists such as Beck and Kanye West have worked. Elliott is backed by his longtime backing band The Normandy All Stars, Alan Fatras, Laurent Pardo and guitar virtuoso Olivier Durand. Sadly, Laurent Pardo passed away just after the album was completed and in Elliott's liner notes there is a heartfelt dedication.
"Prodigal Son" was produced, mixed and arranged by Elliott's son Gaspard Murphy, an outstanding producer in his own right and features Leon Russell-like keyboard work by Leo Cotton and violin playing by Melissa Cox and the lap steel of Philippe Almosnino. "Prodigal Son" was conceived and written with the idea of incorporating a gospel choir and the blend of these soaring voices along with Murphy's own on tracks such as 'Wit's End' is nothing less then monumental.
Highlights from "Prodigal Son" include the anthem 'Chelsea Boots', the poignant love song 'Let Me In', and the touching story of a young girls coming of age 'Hey Little Sister'. The album ends with Elliott Murphy's longest song to date 'Absalom, Davy & Jacky O', both biblical and tarantinoish, that clocks in at just over 11 minutes.
Following the release of the film "The Second Act Of Elliott Murphy", featuring interviews with Bruce Springsteen ("I don't think he's ever written a bad song") and Billy Joel ("I thought he was good as soon as I saw him"), "Prodigal Son", available on CD and vinyl , will surely go down as one of the amazing highlights of a storied musical career that began with "Aquashow" in 1973.
Elope
Elope is a righteous power trio in the tradition of Cream, and the first album 'The No Name Record' (2003) is a collection of glassy-eyed classic rock escapism. Possibly the mellowest stoner rock album ever, infused with the spirit of the aforementioned Cream, plus broad hints of Badfinger, The Pretty Things, Pink Floyd, Neil Young, uncannily Beatlesque at times; and akin to more modern marvels like Parasol faves Delta and The Green Pajamas! And maybe it's like Supergrass and The Super Furries after a few liters of Quaalude Quoolaid.
Thrill to the compelling sweetness of vocalist and guitarist Sebastian Aronsson's wandering voice and breathtaking guitar gymnastics, bassist Tomas Eriksson's frilly runs and dreamy harmonies, while drummer Anders Persson gets all Ginger Baker and Ringo Starr with it, way back in the pocket. Swedes adore their Neil Young so naturally there's a cover of Young's "Bad Fog of Loneliness", starkly drawn, as are all the band's originals. Understated to the point of paranoia.

If the name is at all familiar maybe it's because Elope previously had a split with California's Backbiter on Man's Ruin at the turn of the century, released just as the label was disappearing into the haze.

Next two albums, recorded together but with the songs slip between rockin' and mellow.
"3WD" is the rockin' record of the pair and falls in line with the Cream, Badfinger, Beatles comparisons heaped upon their briliant debut album "The No Name Record". Elope offer up another helping of late-60s, early-70s classic rock escapism, the kind that Scandinavians seem to be born into. From the serpentine Cream-meets-Faces romp of title track "3WD" to the beauteous flower-power-poetic-serene-pop-McCartney-Lennon-maximalism of "Misbehaving In The Summernight" to the ecstatic Neil Young & Crazy Horse-esque "Not Even Close". I mean, what's not to love about a song called "Misbehaving In the Summernight"?

The sequel, '9 Distilled Dreams' is perhaps Elope's finest album to date...and that's saying something considering how brilliant their debut 'The No Name Record' and last year's '3WD' are! It is also their very mellowest, perchance therein lies the magic? '9 Distilled Dreams' is the mainly acoustic companion piece to the rocking '3WD', both albums recorded during the same marathon sessions, with the song split between the two "moods". 9DD explores Elope dreamy side, their hazy prog-mellowosity referencing a big time Big Star vibe, with nods to Pink Floyd, Neil Young, and even CSNY...
SAN FRANCISCO BAY GUARDIAN: "Mashing together such titanic influences as Neil Young, Badfinger, and (gulp) the Beatles is hardly novel, even from a Swedish stoner rock band. Still, I keep dialing up this mellow, mesmerizing album on the iPod and digging it hard every single time."

E.L.S. Band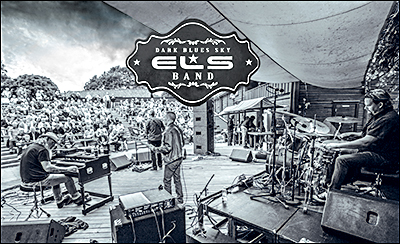 E.L.S. Band was founded in 2015 in Karlskoga, Sweden. The repertoire has been and is so far, well chosen covers that span blues, soul and some rock'n'roll. The band has over the years played at a number of different festivals and clubs.
E.L.S. Band has built up a faithful and growing crowd of followers which is not so strange, with a singer of absolutely highest class and a very experienced and competent band. They have just released their first full length album, "Dark Blues Sky" on Sound Station Records. The goal now is to release an album with their own material, the work has started.
E.L.S. Band is Stig Pettersson, vocals and guitar, Erik Lindstedt, drums, Erik Harrström, keyboards, Lasse Lövgren, bass.

Emily Davis
Emily Davis is an insightful songwriter, whose music walks the line between folk and rock. Her cinematic lyrics create a luscious world for the listener, as each song explores human connection, the universal truths we all know but are often too afraid to admit and her enduring belief in the transformative power of love. She follows in the tradition of the strong women of her art form. Her sound is reminiscent of artists Brandi Carlile, Emmylou Harris, and Chrissie Hynde. She has a reputation for 'utterly absorbing' (DB Magazine) and 'breathtaking' (Rip It Up) live performances. Put simply, she knows how to turn a room.

Davis ceremoniously dropped out of law school in 2005 to pursue music, and penned songs for her debut release "Moving In Slow Motion". The album, produced by ARIA award winner Monique Brumby received rave reviews, and high rotation on NOVA, Triple J and ABC National. In 2011, after a break to recover from the death of her father, she released "Undone", a dark alt country record, to similar critical acclaim. Emily has toured extensively across Australian capital cities and regional areas and performed at festivals including WOMADelaide, Peatsridge, Fleurieu Folk and Semaphore. She has opened for artists including CW Stoneking, Clare Bowditch, The Audreys and Kate Miller-Heidke, Renee Geyer, James Reyne, and Richard Clapton.

Her latest release, "You, Me & The Velvet Sea" is a deeply personal album focussed entirely on love, in all of its incarnations. Combining aching fiddle, gritty guitars and sweet 4 part harmonies, the songs are propelled forward. And, front and centre, Davis' delivers her evocative lyrics with a syrupy voice, resonating with the honesty and warmth of which she is renowned.
Emily Herring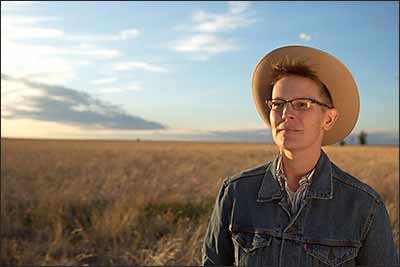 Emily Herring simply sings purest country music. Witness "Gliding", Herring's 4th record, produced by legendary instrumentalist Steve Fishell and releasing on Austin based Eight 30 Records, delivers all raw emotion with a voice branded at birth for honkytonks. Listen. You'll hear.
The daytime auto mechanic and nighttime singer songwriter effortlessly infuses her new collection with equal measures swagger and sway. "I found an immediate connection with Emily", Fishell says. "Her voice rings like Rosie Flores did in the 1980's when I played with her during the Los Angeles cowpunk movement. She has that energy and fire".
"Gliding" shows both while deftly balancing sharp songwriting with endlessly energy. Spiritual motion guides the journey. "Gliding's a movement with a certain stillness attached", the longtime central Texas resident says. "You're at the mercy of the wind along with the extreme force of gravity. The title track leads you off the ledge and into a moment where time stands still, your thoughts slowly moving through what could have been with only the implication of the inevitable".
The elegant narrative measures up. "It's completely unintentional that this album has such an undercurrent of sadness", Herring admits. "Even the covers are just songs I love and love to sing. Only one song maintains an honest to goodness uplifting lyrical quality. A few suggest the possibility of a happier tomorrow, but today's usually still painful in some way. Even 'Semi Truck' is a theoretical bummer".
Meanwhile, Herring's originals effortlessly showcases an already seasoned songwriter rising rapidly. The song cycle, 10 vibrant vignettes backing earthy with ethereal, simultaneously salutes influences past while pointing eyes toward the future. High watermarks transcend.
Few songwriters frame such direct lines toward heart and home. "I'm eager for her to become more well known in the americana world", Fishell says. "Emily's music speaks to me and makes me smile. She's a poet, very personal and passionate in her writing, heartfelt and soulful when she sings, a universal artist who rings true and with honesty and such a compelling voice. I think people will take notice and want to hear more. She's truly inspiring and I was lucky to work with her. Plus, she laughs all the time and is a joy to be around".
Emily Yanek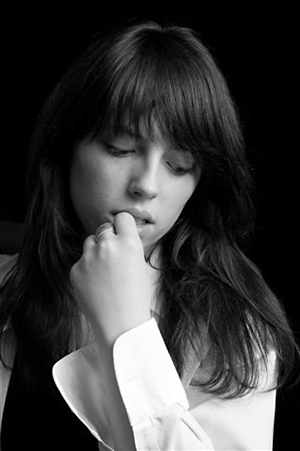 "Her singing and her writing continue to amaze and astound me!" ~ Jeff Pevar

Emily Yanek is a 19 year-old singer-songwriter from Pennsylvania whose powerful voice, passionate melodies, and honest lyrics lead you to a place of emotion we all have felt. Influenced by singer-songwriters of the 70's, Yanek puts a refreshing take on a nostalgic sound. "I'm drawn mostly to music from the 60's and 70's, because back then they were writing songs that took you to a snapshot of the times and movements they were living".

A major turning point for the young artist was meeting Jackson Browne after a concert in August of 2009, who advised the seventeen year-old not to quit high school. "All I wanted to do was drop out and make music. Jackson told me that, developmentally, there really was no other place for me at the time. Looking back now, I realize that he was right". Inspired by her musical hero, she began writing more personal songs that eventually led to working in the studio with veteran guitarist, Jeff Pevar, on what would become the initial recording sessions for "Watching the Highway".

A 3-year graduate of the music program at Capital Area School for the Arts in Harrisburg, Pennsylvania, she loves performing and writing songs. As a throwback to the 70s, she performed at the Dan Fogelberg Memorial Dedication Welcome Party for over 450 of Dan's fans on August 27th, 2010, at the Hotel Pere Marquette, Peoria, Illinois. She also played at the Utica Music and Arts Fest 2010 and the Launch Music Conference and Festival 2011.

Emily's career plans include writing songs, performing and to continue recording (a prolific writer, she has enough original material to fill several albums). "Music is the only thing I've ever wanted to do. And my writing always takes me to a special place".
Emm Gryner
Emm Gryner makes records that matter.
Impressed more by the freedom to express herself than by straightjacket promises of major labels and slavery to modern radio, Emm has made records in her native Canada for the past eight years. With sales in the tens of thousands on her own Dead Daisy Records label, Emm has been able to guide her own career and follow her own inspiration. Emm sees no limitations — writing, playing most of the instruments, producing and releasing her own albums has given her a unique perspective.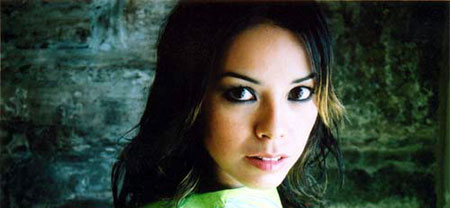 Inspired by the work of a diverse range of artists who fuelled her passion (Peter Gabriel, The Pretenders, The Cure, Bright Eyes, PJ Harvey, Madonna, Beck, Prince, Guns 'N' Roses, Tori Amos, The Eurythmics) Emm has crafted her own distinctive sound and path.
"My influences are all over the map. I was raised on classical music, '80s pop and '90s grunge and metal. Later I discovered indie rock, britpop and singer-songwriters. When I find a great song I don't care where it has come from or what anyone else thinks of it."
As much as Emm enjoys the talents of other artists, happily the reverse is also true. Her unique voice, plaintive and expressive, capable of communicating heartbreak and soaring joy, has brought her to the attention of a number of artists she admires. Emm has been invited to sing on recordings with Lou Barlow, Rob Zombie, David Bowie and Curtis Mayfield, as well as to tour with Ron Sexsmith, Rufus Wainwright, Bernard Butler and The Cardigans. In addition, Nelly Furtado listed Emm's self-produced album, Science Fair, as one of her all-time favourite albums.
Intimately lo-fi yet never lacking in ambition, Emm's albums have topped college radio charts and brought her major commercial airplay. Engaging, exciting and emotional live performances have made Emm an artist who has to be seen to be believed. Sometimes solo, often with a band, Emm has toured constantly across Canada and widely in the US and has recently begun to win fans in Europe. Bit by bit, through good old fashioned word-of-mouth, Emm has built up a dedicated following of creative and inspired music lovers. Nominated for three Juno (Canadian Grammy) Awards, Emm makes being a workaholic look like fun and having fun look like the most intoxicating way to live.
Ever looking to broaden her horizons, Emm will sometimes take a song by another artist and pick it apart, lay it bare and then build it up again, this time infused with a little Emm magic.
In 2001, she released a critically-acclaimed album containing the most unlikely combination of songs. On Girl Versions, Fugazi rubbed shoulders with Def Leppard, and Nick Cave was found lurking next to Blur. Add an Ozzy song and a Clash tune and the result is an album only Emm could have made, simple and spectacular all at once.
Asianblue (2002) brought two Emm Gryner assaults on the Canadian charts and with her singles lodged on the airwaves, Emm decided to release a DVD. This followed a launch of a book of lyrics and other writing Emm penned in 2000 called The Secret Letters. Following the success of Asianblue Emm took to the road with her band for 2 sold-out tours across Canada.
"Touring with my band really inspired me to return to making sparse, intimate yet powerful recordings. I like to hear the rough edges and the spontaneity of a song, not just a computer-crafted track similar to what you hear all over mainstream radio these days."
When a three-week window opened up on the calendar, Emm decided to make a record.
Setting up in her living room in Montréal, Emm got to work with her usual intensity. An album of songs by Irish artists was placed on the drawing board — artists as diverse as Thin Lizzy, The Thrills, The Corrs and Gilbert O'Sullivan, amongst others. As the songs began to be assembled, the twin themes of love and death emerged. Folk legend Kate McGarrigle added some skilled banjo to a Virgin Prunes' song. Emm stripped The Corrs' shiny, happy "Breathless" down to piano and cello and rendered it an orchestral suicide note. Therapy's "Nowhere" was transformed into a downhome kitchen toe-tapper.
Emory Joseph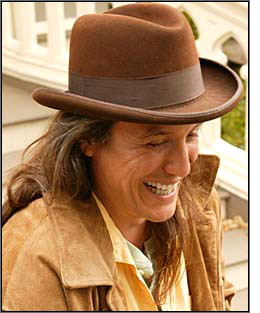 Singer-songwriter/producer Emory Joseph emerged in 2003 with his self-released debut, 'Labor & Spirits' (Capsaicin Music). The critically acclaimed, self-produced release, with its wide range of American roots styles, crisp production and quality musicianship, found its way to Bonnie Raitt; who not only became a friend and a fan, but ended up covering one of Joseph's songs on her album, 'Souls Alike'.

"When I'm asked what kind of music I play, I usually just say 'American,'" says Joseph. "What I mean is that I'm just as likely to write and play 'Jazz' and 'Blues' music, as I am 'Country' or 'Folk' music - and that I'm just as likely to record a beat I've learned that came from Ninth Ward of New Orleans as I am the South Side of Chicago or the hills of Appalachia." Joseph's new release, 'Fennario – Songs by Jerry Garcia and Robert Hunter' (release date August 19 on Iris Records) could be considered the second installment in the "Emory Joseph's American Music" series.

Recorded at NYC's Legacy Recording Studios, Joseph assembled musicians Larry Campbell (before Campbell joined the Dead's Phil Lesh), Jon Carroll, Duke Levine, Dennis McDermott, T-Bone Wolk, Soozie Tyrell and L.A.-based engineer Chris Brooke to produce 'Fennario'. Special guests would later include bassist Lincoln Schleiffer and long-time Garcia associate, mandolinist David Grisman. At a blistering pace, considering what they walked away with, the seven principal musicians recorded twelve songs in five days on every instrument under the western sky. They played in every beautiful and funky roots-and-roll style, going into great and subtle detail, while never obscuring the goal of illuminating the songs of Garcia and Hunter.

"I wanted to do something special, " says Joseph, "I think these two were as good a songwriting team as America has ever known, and have always wanted to share them with the non-Grateful Dead fans, who don't know what they're missing. The songs they wrote have beautiful melodies and words that fit in your life when you are 15, and yet still and again when you are 60. I don't know of another catalogue that is remotely as deep or as diverse as theirs. I'm sure that there isn't one."
'Fennario' stands as a classy tribute to the timelessness of Garcia and Hunter's work together, as well as damn-fine, good-ol' album of American music.

Eric Congdon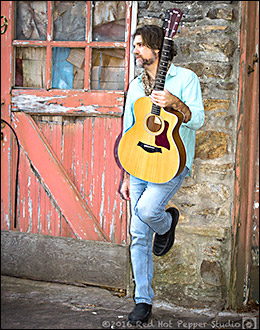 2018 finds Eric Congdon further cementing his reputation as one of Western North Carolina's most talented artists. From mind blowing live performances and ground breaking music video projects, to his ongoing charitable efforts supporting Autism, Eric always brings an energy and creativity to any project he is involved with. His latest album, "Into The Woods" has earned high praise for its stunning mix of heartfelt songs mixed with blazing instrumentals.
His live show is a bouillabaisse of influences, ideas, and improvisation. You'll hear sounds from Appalachia all the way to Arabia, and from Bombay to Britain. Great guitarists from Tony Rice to Jimmy Page, Chet Atkins and Duane Allman. Not to mention Eric's interpretations of classic songs played on his Irish bouzouki that simply have to be seen to be believed. You never know what song or even what instrument he will play next.
Eric has taken advantage of living in one of the most picturesque and beautiful areas of the USA by creating his ground breaking Hiking Jams video series. Featuring some of the most scenic waterfalls and vistas in W.N.C., Eric has fused live music and improvisation against the breathtaking backdrop of the area's natural beauty. His video series was featured in Mountain Express. More episodes of the series are in production.
Over the past 7 years, Eric has helped raise over 150,000 US Dollars for Autism. From supporting the St Gerard House early intervention center in Hendersonville, to putting on festivals to help the Autism Science Foundation and other organizations, Eric's passion to help stems from his own experiences raising his daughter with autism. He is committed to further educating people and raising awareness about the disorder, in addition to spreading hope through his music to those dealing with it.
Don't miss a chance to see and meet Eric if he is appearing near you.

Eric Schwartz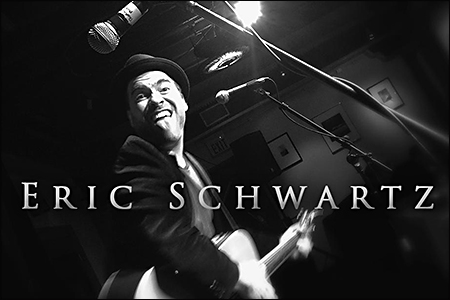 Award-winning musical satirist and songwriter Eric Schwartz has been playing music and comedy venues nationally for 15 years (The Improv, The Comedy Store, The Bottom Line). He has composed for and performed in various Satiristas shows spearheaded by Paul Provenza, as well as "The Bad Boys Of Comedy" with Bobby Slayton, Jim Norton et al. His songs have been sung by Ronny Cox, Holly Near and Van Dyke Parks.

Schwartz is possibly the only artist in the history of the world to get raves from Gloria Steinem and Hustler Magazine, Eric's songs go from the political to the profane, sometimes both (see the International Songwriting Competition's best comedy song of the year, "Clinton Got A Blowjob").

Eric's latest CD release "The Aristocrat", which Paul Zollo (Songwriters on Songwriting) calls "A Comic Treasure" and The U.K.'s Rock'n'Reel magazine calls "beautifully produced and perfectly executed", contains "There's A Picture", currently in rotation on the nationally syndicated The Bob and Tom Show. Schwartz has also garnered radio play on stations as diverse as Howard Stern's, Raw Dog Radio, The Ed Schultz Show and All Things Considered.

After that? Web series in the making, more videos, and another CD ("The Better Man") about to go to mastering. Schwartz is known as much as a kick-ass live entertainer, singer and multi-instrumentalist as a spot-on writer and recording artist, so be sure to catch him when he tours through.

Erik Lundgren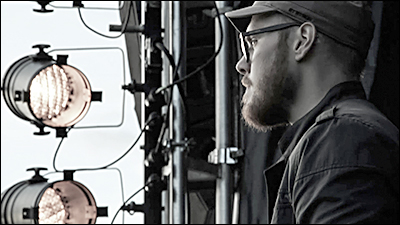 Erik Lundgren has made music for 2 decades and his albums have had many different moods and even genres over the years, but one thing is always apparent, he is always rooted in nature, heavily inspired by the Scandinavian wilderness. Growing up in a small town in Sweden, surrounded by forests, he often spent his time writing lyrics and music alone in the woods. Back in 2009 he lived in Japan where he spent a great deal of time soaking the Japanese culture and surroundings, it lead to the album "One For The Road", an album he released for free, which received over 100.000 downloads.
He's been a solo act since he left the band Sink back in 2005 and started releasing albums under his own name. Recording all instruments on his own and producing his own work. Almost 10 years and 26 albums later he joined forces with Jimmie Nolsøe on guitar (To My Green Lands) and Kaare Grasbøll (Rovers Ahead) on keys and accordion. During the last year they have slowly transitioned from acoustic to electric, equipped the western guitars with pickups and pedalboards.
He does not care much about labeling his music and rather go by the 'whatever sounds good' mentality, which is the only rule Erik uses, as he records his odds and ends, brewing his new tunes. And he loves to use instruments and objects out of their elements. Mixing sound design with traditional singer and songwriter techniques. But for the latest album "Door Dwellers" he decided to try something new, to tell 3 stories in every song. Every song contains a piece of famous folklore from somewhere around the world. They also tell a story about Erik or someone close to him. And a classic traditionally told singer and songwriter cliché. The lyrics has been gently woven together to let the audience make their own interpretation.
The album takes great inspiration from the small forgotten rituals and oddities that cultures used to execute or perform, and rituals we still exercise to this very day, but might have forgotten the story behind them. The fear of evil spirits lurking in doorways ready to possess or snatch any woman being carried over the threshold by her newly wedded husband. Hence the title "Door Dwellers".
www.facebook.com/eriklundgrenmusic
www.youtube.com/user/mrErikLundgren

www.soundcloud.com/eriklundgrenmusic

Erik Sitbon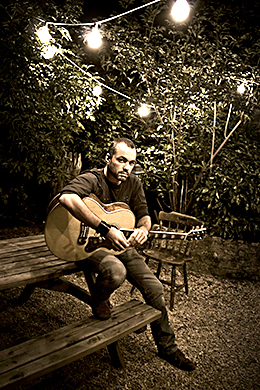 After sharing the stage with Carl Perkins, the Stamps Quartet and also Terry Mike Jeffrey, Erik Sitbon releases in 2004 his first folk-rock album with country sounds, "Tame The Ghosts". In 2007, he releases a DVD of his concert at "l'Européen Paris". In 2010, Erik Sitbon writes in collaboration with American author Christopher T George, a 2nd album, "Rusty". This album is loaded with more rock influences. The following year, Erik is surrounded by a new team and forms the Ghost Band to release a pure country-americana album, "Lost & Found". In 2012, the group returns to the studio to record a double album, simply titled "Acoustic Sessions - Electric Sessions". The same year, an album featuring 12 standards of rock'n'roll, "Back To The Roots – A Great Sun Session", is recorded in the legendary Sun Studio in Memphis, TN. The double album recieves 2 CMA Awards France in 2014 for 'Best Male Artist' and 'Best French Country Music album'.
Ernest Troost
Ernest Troost is an Emmy Award-winning film and television composer and also a recipient of the prestigious Kerrville New Folk award for his songwriting. He also composed and produced two award-winning albums of songs for Judy Collins using the words of Emily Dickinson, Robert Browning, Gertrude Stein and others. Los Angeles-based Troost's scores for films include the cult classic 'Tremors' and HBO's award-winning 'Lesson Before Dying'.

In Troost's stunning new album, "O Love", he turns his attention to love songs, and by adding electric guitar and drums to his well-known folk and Piedmont stylings, he's created his most powerfully dramatic album to date. From the tortured father-son relationship of "Old Screen Door", or the fragmented images of "O Love", to the simple grace of "Close," Troost's songs linger in your mind like a loving memory or a terrifying nightmare.

As always, Troost's songs are rooted in character, situation and narrative, and are adroitly layered to present what FolkWorks called "a broad and colorful canvas of Americana". A fine example of the darker side explored on this record is the hard-rockin' "Old Screen Door", where Troost sings, "There was blood on the handrail and some on the floor/This house was my home, but it ain't no more". Yet, all's right with the world in "All I Ever Wanted," where he sings, "I spoke in tongues at an old revival show/I chased the devil down where no one else would go/There ain't nothin' else I crave, whether I'm lost or whether I'm saved/'Cause all I ever wanted was you".

Here's a collection of love songs that will draw you in and ask you to reflect on love's many guises.
Eryn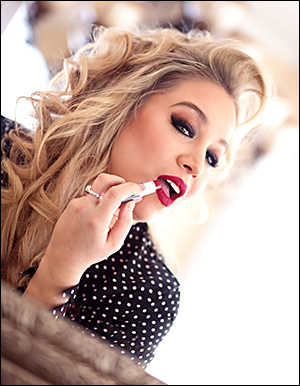 Since its release, critics have been praising singer Eryn's new EP and celebrating the emerging artist for her powerhouse live vocals, infectious new music and performances that bring audiences to their feet. Early feedback praises her first single "Hallelujah You're Gone" as 'HOT!', and the "Lady E" EP as 'her masterpiece to date'.
Much in the way Bruno Mars recalls the excitement of 1970's music, or Amy Winehouse took listeners on a journey back to the 1960's, or Meghan Trainor evokes a 1950's vibe, Eryn hopes to have "Lady E" transport listeners to another era. The EP delivers in a big way, starting with Eryn's thrilling vocals and reinforcing them with a compelling range of songs, from the wit and catharsis of first single "Hallelujah You're Gone", to the understated storytelling of "Stranger In My House", to the epic build of "The You Missing From Me", written by Bon Jovi's David Bryan, which rises to an anthemic high and is surely a centerpiece of the EP.
The pedigree on Eryn's new EP is impressive. It was produced and mixed by Jack Daley (Lenny Kravitz, Joss Stone, Beyonce), and Daley also played bass on the EP. Songwriting credits include Cheryl DaVeiga and Anthony Krizan (Spin Doctors, Lenny Kravitz,) and the musicians are among the best in the business.
Born and raised in Maryland and now living in New Jersey, Eryn began singing professionally at the age of 13 and hasn't looked back. She has performed with or opened for such luminaries as Buddy Guy, Dr John, Greg Allman, Robert Cray, Don McLean, Johnny Winter, Gin Blossoms, Bernard Purdie, Little River Band and many others. An Award winning emerging artist, Eryn has been described as a mixture of blues, soul, jazz, pop, rock and even country, but she prefers the term 'RetroPop', and the moniker is taking hold with her acclaimed new EP.
On "Lady E" and in concert, Eryn combines an old school sound that evokes the rhythms and recording techniques of the past with a modern pop mindset and powerhouse live performances.

Essra Mohawk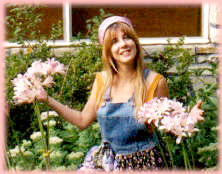 Her 1st record release was a single "The Boy With the Way" /b-side "Memory of Your Voice" on Liberty records in 1964. "Newcomer Pick" in Cashbox, it was produced by Hutch Davie (He produced Shirley Ellis "Name Game"). A year later in New York both Koppelman & Rubin and United Artists offered her a position as a staff writer. She took neither offer but Shadow Morton who produced both the Shangri-Las and Vanilla Fudge, discovered her and her music and in 1966 the Shangri-La's recorded Essra's song "I'll Never Learn" . Soon after that, her song, "The Spell That Comes After" was recorded by Vanilla Fudge on their "Renaissance" album. In 1967, Essra was discovered once again. This time by Frank Zappa who, after hearing her play was so blown away, he immediately invited her to join his band, The Mothers of Invention, thus making her their first female member. Within a year he signed her and released her first solo album on Verve. While performing with the Mothers, Essra also opened for Cream (their first time in New York), Procol Harum(Keith Reid's lyrics to "Quite Rightly So" are about Essra), Albert King, Electric Flag, Grateful Dead (their first performance in N.Y.), and Jimi Hendrix.

By 1969 Essra was recording her second album in L.A. and S.F. for Reprise after Mo Ostin (then Vice President) discovered her singing at a club in N.Y. and asked her on the spot to come to the label. The result was "Primordial Lovers", an LP that received a 5 star review in Downbeat, raves in Mix, and was stated as being "one of the best 25 albums ever made" in Rolling Stone magazine. Unfortunately, these reviews came over a year after the release of the album and new fans found it hard to secure the LP due to poor distribution and the sale of the Reprise label following the release. Nevertheless, this critically acclaimed musical work continues to generate a cult following for Essra. In fall of 2000 it was released on CD by Rhino Handmade. She wrote most of the songs while living in Mendocino, California. While recording the album, Essra married her producer, Frazier Mohawk, and from that time on was known as Essra Mohawk. She also sang in a background vocal trio with Carole King.
Essra's third album, released in 1974 on Elektra/Asylum, once again without proper promotion or distribution, led England's music magazine, Melody Maker, to declare it, "the richest and most unheralded event in American music" that year.

After moving back to Philadelphia in the 70's, Ms. Mohawk continued to sing as a session vocalist. She is especially known for singing on Schoolhouse Rock, the popular educational and musical cartoon series that continues to air on TV. Essra's vocals are on "Interjections", "Sufferin' Till Suffrage", and "Mother Necessity". After ABC Video released the cartoons on video in the 90's, they received an upsurge of popularity and the troupe, led by music director, Bob Dorough, began performing live in the mid-90's. A new album on which Essra sang wrote and produced a track entitled "Do You Wanna Party" about political parties in the U.S. was released on Rhino in Sept. '98 on an album called "Schoolhouse Rocks the Vote".

Ms. Mohawk's fourth album was released on Private Stock records in 1976. After the same lack of support that has kept Essra's remarkable music in the shadows, she left the label and moved back to California in 1977. Paul Kantner wanted her to be the lead singer in Jefferson Starship after Grace Slick dropped out for a while but he couldn't convince the rest of the band to use another female vocalist so they chose a male, Micky Thomas, instead. In 1980-82 Essra performed as a background vocalist with the Jerry Garcia Band. During the same period she co-wrote "Haze" with Bobby Weir and his band "Bobby and the Midnights" for their Atlantic release. Also, Essra has collaborated with Al Jarreau, Bonnie Bramlett, Mark McEntee of the DiVinyls, Eric Bazilian, Al Stewart and Narada Michael Walden. She sang and recorded with John Mellencamp. (He'd seek her out wherever she lived for her advice and encouragement.)

Essra's music and ideas inspired Joni Mitchell's "Woodstock" (Essra was scheduled to play at the original Woodstock, but her manager missed a turn and they arrived too late. She finally played at the 25th Anniversary at Bethel.) David Crosby's "Deja Vu" was inspired by Essra's song "I Have Been Here Before". David would ask her to play it for him whenever he saw her and then wrote "Deja Vu" as a result.
In 1982, Essra moved back to Philadelphia from L.A. and was brought into the McFadden & Whitehead pre-production sessions. She conjured up "Not With Me" overnight for the duo and they released it on their Capitol album that year.
Essra recorded two more solo albums in the 80's. Both were released independently and both were produced by her, then, husband Daoud Shaw (Van Morrison's drummer for many years and original drummer for Saturday Night Live). They first met during those early days on Bleeker St. in New York's Greenwich Village, where she jammed vocally with jazz greats: Mike Manieri, the Brecker Bros., Eddie Gomez and Jeremy Steig. As a result her vocal style developed more along the lines of a wind instrument than that of a typical pop singer. Being in the Mothers then also helped to propel the youth to such a creative and original stance as a vocalist.

Essra's eclectic influences begin with her parents, Anne and Henry Hurvitz, who sang and wrote 40's style standards, and include: Judy Garland, Nina Simone, The Coasters, Frankie Lymon and the Teenagers, Little Anthony & the Imperials, Thelonius Monk, Erik Satie, Billy Holiday, Otis Redding, The Beatles, Ravi Shankar, The Rolling Stones and Ravel. Essra's career as a songwriter took off when Cyndi Lauper recorded "Change of Heart" in 1986. It went to #3 on Billboard's top 200 in 1987, winning an award from BMI for airplay. The album it was on ("True Colors") went platinum. Since then many artists have recorded Essra's songs and continue to do so. (see list below) The singer-songwriter's over 600 songs, have recently been archived for future releases.
Three of her early LPs were reissued on CDs in Japan in spring 2003, followed by her recent tours to California, the East Coast and Japan . Essra's first album on CD "Raindance" which was released on Schoolkids Records in '95 was reissued on Evidence Feb., 2005. Her 1999 CD, "Essie Mae Hawk Meets the Killer Groove Band", was remastered and reissued on Essra's own label, MummyPump, in 2003. Essra's been living in Nashville, TN since 1993 where she continues to write and record, playing her music on piano, mandolin and guitar. Keb' Mo', Steve Cropper and Bonnie Bramlett are among the stellar performers who joined Essra on her 2003 Evidence CD "You're Not Alone". Her songs were used on the CBS series Joan of Arcadia in 2004 and 2005. The new book, "Hotel California" is one of many books about music that mention Essra.
Esquela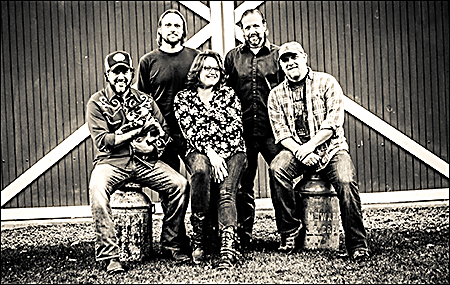 Esquela, the 5 piece Americana band from upstate New York, will soon release its 3rd album, "Canis Majoris". Produced by music industry legend Eric "Roscoe" Ambel, whose past projects include collaborations with The Bottle Rockets, Marshall Crenshaw and The Yayhoos, "Canis Majoris" continues Esquela's exploration of the themes and traditional music of rural America. The new album is filled with songs of love and loss, a stinging critique of our unique brand of American greed, and even a musical retelling of one of the most infamous games in baseball history.
Front man and bassist John "Chico" Finn describes how he and the other members of Esquela evolved as musicians and band mates during the album's songwriting sessions; "This album was more of a collaboration in the songwriting process", Finn says. "I brought ideas to the table, and the band provided input to shape the final arrangements. The band has grown a lot and these songs are more fully evolved".
Founded in 2010 by Finn and guitarist Keith Christopher, Esquela has built a reputation for spirited live performances at venues across the northeast. With the release of "Canis Majoris", Esquela's members hope to introduce their music to a whole new group of potential fans. In September 2015, Esquela took 1st place in The Playoffs at the Rock & Roll Hall Of Fame in Cleveland, a competition that featured over 200 bands from all over the world. While the validation the win provided is enjoyable, Finn won't let it go to his head;
"I play music for enjoyment, so it was an engaging experience to be in a band competition", Finn said. "It gave me insight into why I play music and how valuable it is to me that music can be free of the competition of the work world. It was extremely gratifying to win, but I am happy to leave the battling out of music".
Eugene Ruffolo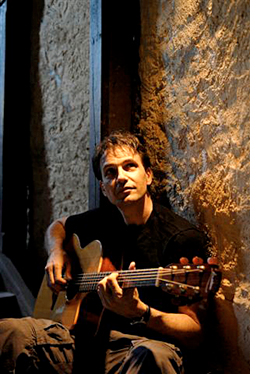 Eugene Ruffolo is a NYC based singer-songwriter-guitarist. Ruffolo's debut CD was self-produced along with Grammy award-winning producer Ben Wisch (Marc Cohn, Kathy Mattea etc), using some of New York City's finest session musicians.
It received critical acclaim both in the United States and Europe, where it was distributed by Rounder Records. Rolling Stone called it a CD "sure to please women everywhere" and Germany's Audio Magazine hailed it as a "jewel of folk pop."

Ruffolo has released 3 other projects on his own independent label, and two on Germany's renowned audiophile label, Stockfisch Records.

In addition to his original music, his unique vocal talents have made him a favorite of many prominent artists, with whom he has shared the stage. Both in the studio and in live performance, he has worked with artists as diverse as Garth Brooks, Tony Bennett, David Wilcox, Run DMC, Livingston Taylor and Cheryl Wheeler.

He has written and performed hundreds of national television advertising spots, and works regularly on the recorded musical offerings for shows such as 'Saturday Night Live' and 'The David Letterman Show'. A first call studio singer-his voice has been featured in numerous Hollywood sound tracks, and he has worked with famed composers/directors Ennio Morricone, George Lucas, and Brian DePalma.

During Barack Obama's successful bid for the White House — Eugene's voice was used in the most widely aired TV campaign ad.

One of Eugene's passions is his work with children. He has been a part of several successful children's music projects, including the McClanhan Book Company's series of children's recordings, and several Berlitz productions for children around the globe. He is a two time winner of the coveted "Parent's Choice" award for his work on "Teddy Bear Tunes" and The Ellipsis Arts series of lullabye recordings - which have reached children worldwide. Eugene also remains active in his favorite charity — The Songs of Love Foundation — which creates personalized songs for terminally ill children.

Last year — Eugene wrote, recorded and produced 115 songs for children in need all over the country.

Eugene's latest project (a duo recording w/Doc Schneider - "Songs & Stories Live") is available right here.


www.eugeneruffolo.nl

www.eugeneruffolo.com

www.myspace.com/eugeneruffolo
Eva Hillered
"My love for music, writing and performing my own songs, has kept me on the track over the years, despite a chronic disease that I suffer from. As a teenager I got diabetes, and it felt as if my life had ended. I was very self destructive for many years, refused to accept my disease that felt like a prison. Then suddenly songs began to come to me, they became my light and my rescue, and made me feel a joy and meaning with my life, despite all the demanding blood checks and routines." ~ Eva Hillered
Eva Hillered is a Swedish, Grammis nominated, recording and touring singer songwriter. Eva is best known for her unique voice that boasts a deep soulfulness, coming from the need of expressing herself in songwriting from a very early age. She lives in Stockholm and has made 8 solo albums. She tours in Scandinavia, Germany and the US. Her influences are singer songwriters as Patty Griffin, Shawn Colvin, Emmylou Harris, Eva Dahlgren and Anne-Grete Preus.
The new album "New Me" is a tribute to the healing power of music and can be placed musically in the folk and americana genre. It includes her own songs, as well as co-writes with established writers from Denmark, Iceland and the US.