The Fabulous Horndogs


The Fabulous Horndogs are Michigan's premier dance and party band. We deliver a full menu of hot rhythm and blues with a New Orleans flavor. Particularly suited for festivals, weddings, and corporate events, we occasionally play select nightclubs. Listen to our CD and let us know if we can spice up your next musical event!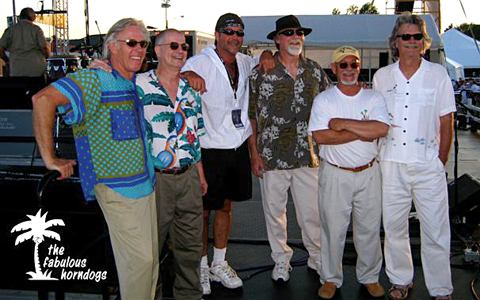 Tim Wire was born in 1949. He started piano lessons at age five with a teacher who was a student of Franz Liszt. Tim got hooked on boogie woogie music at 12 years of age and has played with many blues greats including Sam Lay and Pinetop Perkins. Tim toured Europe for two summers with Son Seals, and then played on Seals' "Lettin' Go" CD, which won the WC Handy award for best traditional blues album of 2001. Tim lives with his wife, Carol, and their dog, Abby, in Northport, Michigan.

Mike Marois started playing music in high school for dances and parties. In the late 1970's he joined Newt and the Salamanders which toured the Midwest in the 70's and 80's. He moved to California and worked for Guitar Center for a couple of years and then moved back to Traverse City to form the band Sneaker and spent several years raising a family. Mike is a founding member of the Fabulous Horndogs and plays a major role in keeping the band going today.

Jack Conners began playing bass guitar at age 16. He played with several bands in the Detroit area in the 1970's, studying rhythm and blues, funk, jazz, and rock styles. Jack worked through the 80's and 90's as a recording engineer and session musician in Baltimore and Nashville. He moved to Traverse City in 1999 and began working on his goal to join the Fabulous Horndogs, being accepted by the group in 2007.

Jim (Murph) Murphy was born in Gary, Indiana and transplanted north by age 15. In high school he found himself under the direction of band leader Bugs Bedow, the original trombone player from Newt and the Salamanders. After high school Murph toured the Midwest in many different bands, opening for Buddy Guy, G.E. Smith, and the Average White Band. Murph is one of the original members of the Fabulous Horndogs.

Hank Lawler, a native of Leelanau County, is celebrating his 51st year playing the trombone. After his college years in the Michigan State Bands, he blew his way through the USA, Canada, the Caribbean, and Mexico, playing in the horn sections of such notables as Donny Hathaway, Albert Collins, Jerry Lee Lewis, NRBQ, and a host of others. He came off the road and returned to Leelanau in the early nineties to raise his two children and team up with the Fabulous Horndogs.

Al Anderson started making music around the age of five. His grandfather heard him playing a tune on a toy plastic harmonica, bought him a Marine Band harp and spent hours playing duets with him. Woodwinds eventually replaced the harp and since the late sixties he has played with numerous working bands covering such diverse styles as blues, pop, jazz and rock, as well as occasional recording studio contributions. He brings his eclectic approach to the tenor and baritone saxophone to the Fabulous Horndogs.
The Fantastic People

The Fantastic People was founded in Borås, Sweden, during the summer of love 2009. After a very successful jam together, the first song for the debut album was written. Since then, the band has been a fantastic way of living, where musical journeys, and nice dinners, with great wine, are the most important ingredients.

Fantastic People is an independent band with talented musicians and songwriters, that, from the very start, wanted to have a great time with new friends. Then the magic began, the music felt so natural to write and play.

"Fantastic Music For Fantastic People" is the name of the forthcoming debut album, recorded and produced by the band during the autumn of 2009.
www.fantasticpeople.se

www.myspace.com/fantasticpeople
Faris Nourallah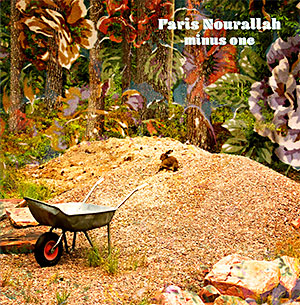 "Spontaneous, joyous, filled with imperfections and mistakes, played once and never played again, perfect little moments captured instantly with sound as the canvas, one microphone, me, and a room with a 16 track recorder" ~ Faris Nourallah

Born out of Michigan in the winter of 1969, Faris Nourallah moved as a child with his family to Texas, the Lone Star State. He grew up listening the likes of Clash, Beatles and Elvis Costello, and soon he's involved in playing music in a band. Started writing songs in 1999 and building up his own studio in Groveland, Dallas.

All albums played, recorded and mixed all by himself. The 1st solo album came to be called "I Love Faris" and was released in 2003 on the indie USA label Western Vinyl. Critics was immediately hit by his ability to put down songs of disarming beauty as the ones included in "I Love Faris", the debut solo album. The stone was thrown in the open water and the waves started to spread.

Then there was time for "Problematico", which was also received with great reviews. With the 3rd album, "King Of Sweden", Faris' name landed strongly in Europe too, where his music became sort of a must for the indie lovers. Critic points at Faris as one of the smartest songwriters around, comparing him to the likes of Ray Davis, John Lennon and Plush, and his records' feeling to literary milestones like "Catcher In The Rye".

The myth creeps more and more, but mainly, people loves Faris. People declared the man and his music to be precious jewels to take care of. So, how can one possibly reach such a status without ever playing in public? How can it be possible to have a European label like Green UFO's releasing a best of? How can it be possible to not love Faris' songs?

Now, 8 years since the latest release, his 9th solo album sees the light of day. "Minus One" contains 14 out of 30 unreleased songs. The remaining songs are planned to be released in the future. These songs, sent by e-mail in 2004 and 2005 to the founder of RuthRecords, have been preserved in a basement. Rediscovered in 2018.
Fayssoux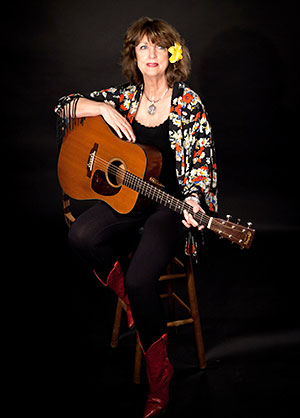 Fayssoux McLean is a different deal.

"She's one of my favorite singers", says Emmylou Harris, who enlisted Fayssoux to sing harmony and duet vocals on many classic sessions. Emmylou first met another frequent duo partner, Rodney Crowell, in Fayssoux's living room. "Charm, elegance, whippoorwills and magnolia dewdrops, these are the things that come to mind when I hear Fayssoux sing", says Crowell.

Fayssoux has spent much of her musical life making others sound better, aiding recordings that featured Harris, Linda Ronstadt (she calls Fayssoux's singing "immaculate"), Lowell George, Dolly Parton, Tom T. Hall, and other legendary figures.

But beginning with 2008's "Early", Fayssoux began forging her own path as a singer-songwriter of merit and consequence. Harris, Ricky Skaggs, David Ball, Lloyd Green and others contributed to "Early", and on September 9th, 2014, Fayssoux and Red Beet Records are releasing a sparkling follow-up called "I Can't Wait", with contributions from mandolin virtuoso Sierra Hull, guitar aces Brandon Turner and co-producer Thomm Jutz, multi-instrumentalist Justin Moses, masterful bass player Mark Fain, bluegrass thrush Donna Ulisse, percussionist Pat McInerney, and Grammy-nominated producer Peter Cooper. "I Can't Wait" finds Fayssoux singing her songs, along with handpicked gems from Kieran Kane, David Ball, Merle Haggard, RB Morris, Jim Lauderdale, and others.

"Fayssoux is unlike anyone, and she speaks to everyone", says Cooper. "She's a profound pleasure, pleasurably profound".
www.fayssouxmusic.net

www.redbeetrecords.com

The Feralings
Lush modern folk americana stories of imperfection and magic, wrapped in banjo, mandolin, acoustic guitar, upright bass, the occasional fiddle or piano, and lots of harmonies.

Ralph Waldo Emerson. Diesel. Morning glories. AM radio. These all influence Iowa acoustic roots trio The Feralings, as do the gently sloping landscapes of the Iowa countryside and the sound of tornado sirens squealing and the rumble of trucks on I-80.

Their songwriting reflects friendship, imperfection, magic, and a big love for storytelling, as well as the folk, bluegrass, jazz, alt country, americana, gospel, and roots that form each member's musical DNA.

Their long awaited debut EP, is titled simply "The Feralings". It was recorded over the course of several years, as the band navigated parenthood, life changes, and personal struggles, and it showcases the power and intimacy of the band's enthralling live performances.


Fiery Blue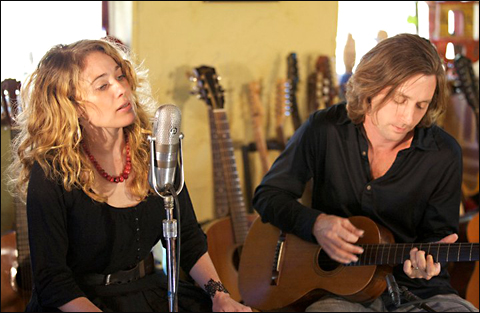 Long distance relationships are difficult to cultivate under the best of circumstances. So imagine the challenge faced by the members of Fiery Blue when they opted to collaborate without ever meeting face to face. Chemistry, synergy and all the other benefits of being in personal proximity might have fallen by the wayside, if instinct and intuition hadn't taken over.

Fiery Blue first formed when San Diego-based songwriter Paul Marsteller surfed the internet in search of a vocalist who would complement the new songs that he was starting to put together with producer and multi-instrumentalist, Gabe Rhodes, of Austin. That's when they chanced upon NYC-based singer-songwriter Simone Stevens. They were instantly enticed and emailed her to see if she was interested in a long distance collaboration. They have since gone on to do about 50 songs in the past year and a half, starting with their self-titled 2010 debut, "Fiery Blue".

"We have good chemistry, in spite of having done this without having ever really met", Marsteller suggests.

Gabe is the son, producer and primary band member of acclaimed Texas country-folk artist Kimmie Rhodes, and an accomplished musician and producer in his own right. His credits include sessions recorded alongside Willie Nelson, Emmylou Harris, Gillian Welch, Joe Ely, Ray Price, Waylon Jennings, Stephen Bruton, Jimmie Dale Gilmore, and a host of others.

Rhodes works with veteran drummer Hunt Sales (Todd Rudgren, David Bowie, Iggy Pop) on most of the Fiery Blue-tracks.

Fiery Blue has clearly taken a significant step forward on their sophomore set, titled "Our Secret". It has an artsy, country, retro, rootsy feel, with most of the songs about the longing for enduring romantic love. The record is more countryesque than their debut record. That was the design.

"Simone is a natural country singer, with all that charm and character in her voice", Marsteller says. "I don't think she even realizes just how good she is. And Gabe, well, it goes without saying, he's brilliant at this kind of thing. He not only produces, but he plays just about everything on the record".

With the exception of a sultry cover of the Beatles' "I've Just Seen A Face" (featuring harmony vocals from Kimmie Rhodes), all the songs are Marsteller's original compositions (including two he co-composed with Rhodes). The material sounds both timeless and familiar. Stevens' singing on "Crystal Ball", "Slow Down", "Wheels Up" and the title track brings to mind the elemental sensitivity of Emmylou Harris and the clear determination of Lucinda Williams. Rhodes' shimmering production makes songs such as "Tears Are Blue", "Little Red Shoes", "While The Music Plays" and "Eventide" appear both atmospheric and engaging simultaneously. The album overall demonstrates all the makings of a classic.

How do they account for being so in sync, despite the distances between them? "All I know is that it just works," Marsteller offers. "I write the songs, Simone knows how to sing them and Gabe puts them in the right musical setting. We each have a part to play in the creative process. Maybe doing this long distance even helps, because it allows us to concentrate on our respective parts, without all the logistics and overtones of being in the same room together".

Stevens sums the relationship up succinctly. "I know I'm the shortest one," she laughs. "And I also know Gabe and Paul are cool guys. And knowing that, what else really matters?"
www.fieryblue.com

www.facebook.com/pages/Fiery-Blue/143432519020729
Filip
Born in 1980 and living in western Sweden.
Singer of songs, strummer of strings, teller of tales, feeler of feelings...
"Crane Grief" is actually the second full-length recording from twenty-six year old Swedish excentric pop poet Filip. A while back he distributed his homemade CDR's of Charles Bukowski-poems put to music, followed by the exciting instrumental single "Tobacco/Sad Autumn Roses".
These two releases got a lot of attention in the media, both in Sweden and in the UK. Among others, Everett True in Plan B happily exclaimed: "Filip is redolent of Daniel Johnston, Will Oldham and Tom Waits, without sounding like any of them. It's brilliant!" Later in the year, Filip, together with Einar Heckscher, made a short tour around Sweden in celebration of the late, great Charles Bukowski. "Crane-grief" is something completely different - It's the self-released debut album proper from Filip.
Recorded in the spring of 2006, during two charged days in a Stockholm located basement. Using old analogue equipment, engineers/producers Henrik af Ugglas and Tom Hakava has created a raw and intimate sound. With just guitar, piano, pump organ and autoharp, Filip performs his simple and beautiful songs all by himself, true to his heart. Hearing is believing...
"Crane Grief" is available here :

www.dotshop.se

FingerPistol
When FingerPistol isn't playing the Nugget in Vegas they're out cruising the back roads of the Texas Hill Country looking for roadkill that's still tender enough to barbecue. They also drink a lot of tequila and go through a staggering amount of limes, enough to give you mouth sores just considering it. Yes, they're a little bit older than your average bar band, but what they lack in youth and beauty, they make up for in enthusiasm and gratitude, just like an ugly cheerleader or a stray dog.

Musically speaking, is there room for improvement? Of course there is. FingerPistol won't blow you away with jaw dropping guitar pyrotechnics, flashy drum solos or complicated orchestral arrangements, they won't set their instruments on fire, play guitar behind their backs or do flying, acrobatic stage dives into sweaty, teeming mosh pits (mosh pits?), but they will play some fun music, sing some nice harmonies, and keep your toes tapping, or maybe your boots scootin' if that's the way you swing.

Singer-songwriter Dan Hardick and girl singer Suzee Brooks (aka "Hondo" and "Teensy") started out harmonizing at family campfires which led to harder stuff. Karaoke bars, open mics, hootenannies, song circles, that kind of thing. Eventually, Dan asked Suzee to join the band and FingerPistol got a little girlier, just a Teensy bit. Onstage Dan and Suzee are irrepressible raconteurs, occasional fabulists, and their own worst critics, why not? It's something they're good at. So maybe they're not Conway and Loretta, George and Tammy, or Gram and Emmylou, but give them credit for sticking it out well beyond their expiration date, for continuing to navigate the treacherous gauntlet of the music business with a sense of adventure and optimism, and for being brave enough to be 'never was' musicians who are old enough to be mistaken for has-beens. Maybe someday there will be a Grammy for that, but don't hold your breath.
Firefall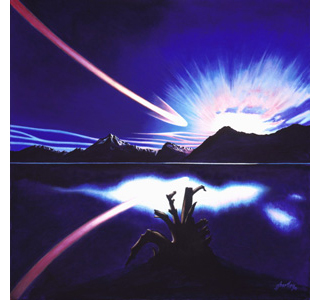 As dusk enveloped the spectacular vistas of Yose-mite Valley in Yosemite National Park, California, a huge pile of wood lay stacked at the edge of a high cliff. Nature lovers from far corners of the world gathered on the valley floor, waiting till dark when the woodpile was torched and slowly pushed off the cliff, the burning logs forming a blazing cascade down the mountain's stony face.
The image of the primitive light show, staged at Yose-mite for tourists, stuck in Florida-born Rick Roberts' mind for a long time. Then in l973, as he and his new Colorado based band were about to play their first gig but still needed a name, the image flashed back: Firefall. That seems an especially dead-on handle for the country flavored rock'n'roll band that carried the torch of musical forebears such as The Byrds, The Buffalo Springfield, and The Flying Burrito Brothers into the mid-'70s and beyond.

For the better part of the next decade, Firefall burned brightly it at both ends, musically and personally, and then appeared to flame out, at least on record. By 1982, they'd cut eight albums (scoring gold for the first three, with the third going on to platinum-plus), and put 11 singles on the charts.

Flav Martin & Jerry Marotta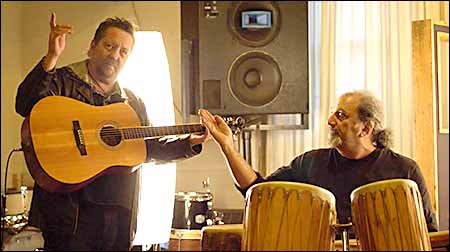 "Soul Redemption" is the debut release from singer songwriter Flav Martin and drummer producer Jerry Marotta. The duo harmoniously blends modern adult rock with traditional world pop. Whether performed in a café in Italy or on the polo fields of Indio, these songs would feel comfortably at home in either environment.
Credited as one of the most innovative acoustic guitar players on the scene today, Flav Martin blends beautiful melodies with intricate technique, voicing, and a percussive style that leaves people saying "How does he do that?". Throughout his career Flav has performed with David Crosby, Al Stewart, Suzanne Vega, Tommy Emmanuel and more. Flav's many writing credits include Saturday Night Live, PBS, Canon Films. All but 2 of the songs on this album were written by Flav.
World renowned drummer, touring and session musician and producer Jerry Marotta has left his mark on countless recordings by Paul McCartney, Hall & Oates, Indigo Girls, Marc Cohn, Sarah MacLachlan, and John Mayer to name but a few. He 1st entered the music scene as the drummer for Orleans with the hit single "Still The One" followed by a decade of performing and recording with Peter Gabriel. His rhythmic drumming and world music inspired percussion complement the acoustic flavor of Flav's guitar.
Backing up the duo are their long time friends Tony Levin, bass, Peter Primamore, piano, Thor Jensen, guitar, Marc Shulman, guitar, and Gary Schreiner, harmonica, accordion.
www.facebook.com/flavmartinmusic
FLOATSTONE
Floatstone is Brick de Bois' musical alter ego. In 2012 Floatstone released his debut CD 'Meet Floatstone'. The single 'Lucky Star', for which Brick single-handedly drew the animated video clip, ran for months on national radio. The album received great reviews from a range of European media. In December 2015 Floatstone will be releasing his new album, 'Skipping Over Damaged Area'. Once again, a one man-project, written, played, produced and published by Brick de Bois. This time some tracks will carry remarkable guest appearances, recorded at Oak Street Recording in New Orleans by multi-instrumentalist Tom Marron and percussionist Michael Skinkus.

Next to his new original songs the album will also feature Ani DiFranco's 'Hearse' and a truly surprising 'Big Yellow Taxi', Joni Mitchell's iconic song for which he even got permission to rewrite some lyrics. Synching with his ecologist life style and philosophy, the CD is a true sustainable product, pressed on recycled plastic, packaged in 100% recycled paper and distributed world-wide online.

Several video clips will accompany the album's release. These are being produced by Floatstone in co-creation with his partner in art, Cy Leong. The release of 'Skipping Over Damaged Area' will be celebrated by a live concert, at Antwerp's renowned Arts Center De Singel on December 19th 2015. Live Floatstone plays 6 as well as 12 string guitar, uses many different tunings and captivates with an emotional performance of funky, ballady, rootsy, jazzy, but all highly original songs. His finger style is eclectic, often percussive, and his lyrics are oozing passion, commitment, poetry and authenticity.

Floatstone live is honesty in motion. Floatstone defies definition, and as his style keeps evolving, his audiences have been comparing him to an ever widening range of names, like Joni Mitchell, Luka Bloom, Tom Waits, Elvis Costello, Ry Cooder, Michael Hedges, Neil Young, John Martyn, John Hiatt, Chris Whitley and, yes, Elvis. And many more, actually.

Floatstone has been playing frequent solo concerts in Belgium and the Netherlands. In May 2014 he was invited to tour in Estonia. Highlight of this tour was being billed as the Headliner at Mailaul Singer Songwriter Festival 2014. After 2 previous tours in 2012 and 2013 Floatstone toured for the 3rd time in the US in June of 2015. Travelling for a month from New York to New Orleans and back, he played concerts with colleagues Jimmy Robinson (New Orleans) and Lily Kiara (Amsterdam) in New York, Alabama, Mississippi, New Orleans, Chicago and many more places. In september 2015 they toured in Belgium, Holland and Germany. He has been a welcome guest on several radio and TV stations in Europe and the US.
The Flyin' A's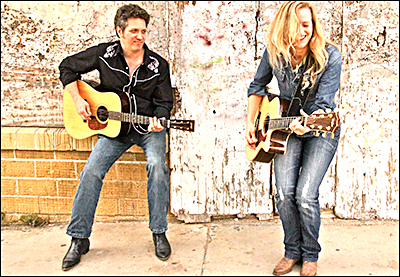 The husband and wife duo of Hilary and Stuart Adamson, better known as The Flyin' As, are on the cusp of releasing their 3rd independent album, "You Drive Me Crazy". As a top-shelf complement to the pair's engaging, fun and funny, contagiously enjoyable live shows, "You Drive Me Crazy" is right on the money. "We love songwriting and performing", says Stuart. "We want to draw people in and make them want more".
As the Austin, TX, based duo will be the first to admit, the new crowdfunded album, the follow-up to 2011's "'Til They Shut It Down", has been a long time coming. First there were a couple of unusual hurdles to surmount, the temporary loss of Hilary's voice due to illness. And then there were the Oakland A's. Say what? Yes, the Major League baseball team called out the lawyers when the americana flavored duo trademarked their band name (which derives from the cattle brand of Stuart's family's West Texas ranch). "Apparently, Oakland thought they'd trademarked the first letter of the alphabet", says Hilary drily.
Once that was sorted out, Stuart and Hilary were free to enter the studio with arranger, producer and guitarist Chris Gage and an array of crack Austin session musicians. Chris shared that "Stuart and Hilary filled MoonHouse studio with energy, humor and drive! It was a joy to help them get the most out of their great new songs. The album came out well balanced between the two artists and runs the gamut from tender ballads to hot-picking toe tappers. I wish The Flyin' A's all the success they deserve".
The result, as documented on "You Drive Me Crazy", is a collection of diverse, heartfelt songs that borrows from americana, folk, country and tex mex influences. From the twangy ear candy of the opening number, "Little Miss Tumbleweed", to the mournful lament of loss that is the closing "Wild Texas Wind", Hilary and Stuart mine an array of melody and emotion that form a testament of endurance through good times and bad.
"The songs tell our story, because they're all true", Hilary says. To which Stuart adds, "I think we're a good mix because our strengths aren't the same. We bring out the best in each other". After meeting in 2003 at the Kerrville Folk Festival, Stuart enlisted Hilary to serve as a backup singer for his own band. But as her vocal prowess sharpened and grew, she found herself being pressed more and more towards center stage until a true collaboration emerged. The pair married in 2005, and the following year The Flyin' A's released their 1st album, "Blacktop Back Roads".
Since then the duo has toured in Texas, across the US and internationally, racking up some impressive endorsements en route. "A musical duo that is so hot right now, you'll wanna cool your jets, land and take a listen to The Flyin' A's"(CBS News). "You Drive Me Crazy" will be released on September 2nd, 2016.
For You 2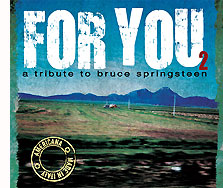 The Roma-based Italian label Route 61 is runned by journalist, music producer and tv show-writer Ermanno Labianca, who wrote a bunch of books on Bruce Springsteen (including the best seller "American Skin") and a few on American singer songwriters (including a Ben Harper biography and "Like A Rolling Stone").

For his Totem Records in the 90's, he produced albums by American soccer player Alexi Lalas and Italian songwriter Marco Conidi, as well as "For You – A Tribute To Bruce Springsteen".

Starting with "For You 2 – A Tribute To Bruce Springsteen" (which features Italian artists, as well as contibutions by the likes of JT Van Zandt, son of the late great Townes, and Chris Cacavas, former member of Dream Syndicate and Green On Red), Labianca recently founded Route 61 and right after he decided to follow that tribute album with "Find the Light", Francesco Lucarelli's debut, which features guest appearances by Graham Nash, Jeff Pevar, James Raymond and Kenny Passarelli. Lucarelli ends the Springsteen-tribute with a bluegrass rendition of "Tomorrow Never Knows".

Route 61 products are marketed as "Americana Made in Italy". That says it all.

"There is a scene, well represented in 'For You 2'" – says Labianca - "that in my opinion deserved to be showcasted, and the mostly folk-country-blues-r'n'r based tribute to Bruce Springsteen was a starting point. In the future, the label intend to produce other artist featured in 'For You', as well as American musicians that we admire."

Ermanno Labianca, Francesco Lucarelli and Joe Slomp (the only recording artist that appears on both "For You" and "For You 2") can be considered the heart and the motor of Route 61.
www.route61music.com

www.foryouspringsteen.com
Forest Sun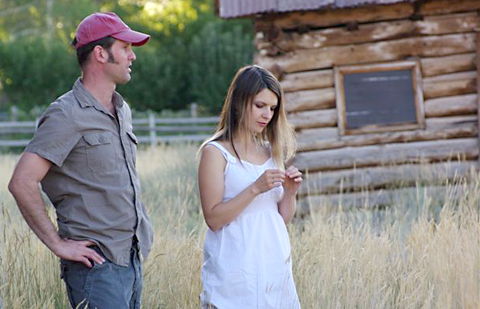 San Francisco Bay Area troubadour and award-­winning songwriter, Forest Sun, enlivens audiences around the globe with his wealth of songs and stories, all sung and told with a laid-back California style. Sun's soulful music draws on a deep well of Americana and is compared to everyone from Jack Johnson and The Avett Brothers to Van Morrison and Bob Dylan. He's opened for Bonnie Raitt, The Beach Boys, Steve Earle, Lyle Lovett, Jackson Browne, Keb Mo and Brett Dennen, among others and musical collaborations include Jolie Holland, Sean Hayes, ALO and Hot Buttered Rum.

2012 brings the release of "Just Begun", recorded at Wavelab Studios (Iron & Wine, Amos Lee, Neko Case) in Tucson, Arizona with Winston Watson on drums (Bob Dylan, Lenny Kravitz), Fen Ikner on bass (Calexico), Jacob Valenzuela on trumpet (Calexico) and Transylvanian chanteuse Ingrid Serban, lending her sweet harmonies.

Forest Sun's music is often featured in film and television, including MTV's 'Good Vibes', the Showtime Series 'The Big C', and three surf films, 'Land Of Saints', 'A Common Thread' and '5th Symphony Document'. Forest's songs appear on the benefit CD "Burning Heart - Songs For The Gulf" (to raise money for cleaning up the oil spills) and "Songs For Laura" (to raise awareness for people with cancer and their families). You can also hear Sun on San Francisco's favorite radio KFOG's 'Local Scene Vol. 1 and 3'.

Forest Sun tours as an acoustic duo with Ingrid Serban singing harmonies and the full band includes David Phillips on dobro and lap steel, Steve Adams from ALO on bass and Michael Messer on drums.
Francesco Lucarelli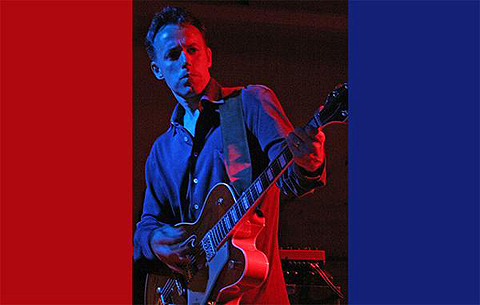 "Music has always been part of my life - From the soundtrack of a collection of fairy tales I listened to as a child, to the hit-singles played on the local Hit Parade radio show during my early teens, to any other kind of music I fell in love with later. I have been an avid listener since I was a kid, playing my parents' records and spending the few coins in my piggy-bank, buying the new ones I liked.

Bacharach, Beatles, classical music and big orchestras were constantly filling the living room and those melodies urged me to look for more. It was just a matter of time before I finally had the chance to put my clumsy fingers on the fretboard of a nearly-impossible-to-play cheap guitar.

Playing music made me feel good, and singing with my friends made me feel even better. With all due respect, the pleasure I feel making music is definitely stronger than what shakes me when I listen to the masters, but it's the two of them combined which keeps me going.

Rock on!"
www.francescolucarelli.com

www.myspace.com/francescolucarelli
Franco Morone & Raffaella Luna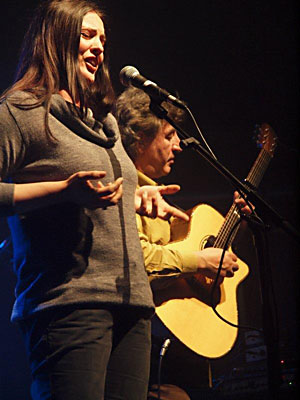 The wonderful voice of Raffaella Luna, alongside guitarist Franco Morone, disclose one of the most interesting current happenings in Italian music.

Their CD ''Songs We Love'' received public and critics excellent outcome, in between the most important traditional and acoustic music festivals all around Europe.

All of the songs are arranged by Franco, have an unmistakable personal sound, and the voice of Raffaella, sweet and passionate, merging with the guitar, creates a sweet blend, both ethereal and evocative, giving evidence to the mature and coherent character of the duo, whereas it
surprises the simplicity with whom they can enchant, and deeply move the audience into a performance of rare beauty and warmth.
www.francomorone.it

www.raffaellaluna.com

www.myspace.com/raffaellaluna

www.myspace.com/francomorone

www.francomoroneraffaellaluna.com

Frank Migliorelli & The Dirt Nappers...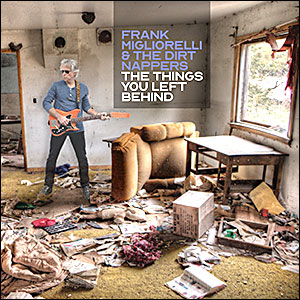 It's been a long time since classic rock legends such as The Rolling Stones, Tom Petty, Elvis Costello and John Mellencamp saturated airwaves with driving rhythm sections and instantly relatable lyrics. Frank Migliorelli & The Dirt Nappers' new album "The Things You Left Behind" brings back those cherished memories of 70's and 80's rock'n'roll. The record reminds us that a casual, direct and honest species of rock is alive and well.

Out of the small town Croton On Hudson in New York, the band has a twangy, bouncy sound and reiterative choruses in songs such as "Take It Back". The title track "The Things You Left Behind" weaves dismal imagery into a minimalist sentimental soundscape. The album shines the most in the weary stripped down acoustic strumming of "Vagabond Shoes". The track features hand percussion, slide guitar, and no frills lyrics.

Frank Migliorelli & The Dirt Nappers have received praise for their tunes from American Songwriter Magazine and Glide Magazine. Frank has been a finalist in top songwriting competitions and other members of the band have played with Gavin DeGraw, Southside Johnny and Steve Forbert. Their new album "The Things You Left Behind" is a must listen for rock and country fans alike.
Franka De Mille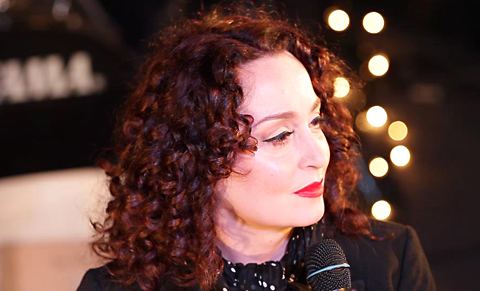 Franka De Mille is a London based singer, songwriter and composer. Her debut album 'Bridge The Roads' has already received critical acclaim and extensive airplay all over the world.

Emotionally raw, truly original and with sophisticated arrangements Franka De Mille's music has an elegant blend of Americana, chamber music and alternative folk.

Franka's focus on strong melodies really underline the powerful emotional charge of her unique voice and deeply personal lyrics. Her deliberate use of violin, cello, accordion, mandolin and flute as 'second voices' add an awesome depth to her compositions.

Although she has been compared to Patti Smith, Tori Amos, Kate Bush and PJ Harvey, the only real comparison with them is a shared creative clarity in the expression of their music. Franka remains uncompromisingly herself, both musically and vocally.

She is the first, and only, independent artist to be selected for the British Phonographic Industry's 'Why Music Matters' campaign, alongside Nina Simone, The Beatles, Kate Bush, Louie Armstrong, John Martyn and Nick Cave.
www.frankademille.com

www.myspace.com/frankademille

www.whymusicmatters.org/videos/entry/franka-de-mille

www.facebook.com/pages/Franka-De-Mille/123479582874

Fraser Anderson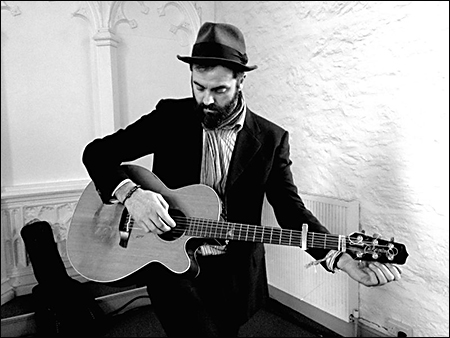 Fraser Anderson is a Scottish guitarist, singer and songwriter who learned his trade performing as a touring vocalist with national institution Dougie MacLean before taking to the road to promote his 2004 debut album 'and the girl with the strawberry….'. Trekking around both the UK and mainland Europe as support to acts as diverse as Joan Armatrading, The Low Anthem and Chuck Berry, he subsequently decided to base himself in the idyllic countryside of the Ariège in southwestern France and began to raise a family, performing sporadic concerts to feed and clothe his young children.

Writing new material at his own pace and completely out of the spotlight, Fraser's next release was the 2007 album 'Coming Up For Air', which he recorded in Paris. The BBC's Bob Harris described it as 'truly beautiful' and immediately invited Fraser to perform a session for his Radio 2 show. He later recorded a second session and has also performed a live set for the BBC alongside Natalie Merchant as part of Celtic Connections.

Recorded in the Languedoc region on the Mediterranean coastline, sold at Fraser's rare live shows, but otherwise unreleased until now, 'Little Glass Box' is a truly glorious retro folk-soul exploration. With world class musicians on board including double bassist Danny Thompson (John Martyn, Nick Drake), trumpeter Dick Pearce (Ronnie Scott Quintet), percussionist Martin Ditcham (Sade) and a tour de force Rhodes piano exhibition from Max Middleton (Jeff Beck, John Martyn), the result is a melodically sensitive and mature album crafted with a lyrical honesty, while its twelve songs engage with the rare quality exemplified by such genre defining albums as 'Astral Weeks' or 'Five Leaves Left'.

Despite being one of the industry's best kept secrets, songs from 'Little Glass Box' such as 'Rag & Bones' and 'Warhorse' have already been given airplay by the likes of Radio 2's Bob Harris and Zoe Ball, plus the leading acoustic based music show presenters on BBC Scotland, Ulster and Wales.

As a performer, Fraser throws himself into the spotlight in a way that is entirely his own, although his sensitive yet sensual voice and guitar playing style are sure to evoke comparisons with the likes of Nick Drake, Joni Mitchell and John Martyn. Having recently relocated back to the UK, audiences on this side of the channel will now have the chance to discover the many charms of this 'newcomer' for themselves.
Freebo
One of contemporary music's most renowned and versatile bassists via his longtime associations with Bonnie Raitt, John Mayall, Crosby Stills & Nash, Neil Young, Buddy Guy and Ringo Starr, Freebo has evolved over the years into a popular singer-songwriter on the folk-rock circuit.

While keeping up a brisk pace of composing and performing at clubs and festivals throughout the US, the versatile classic rock and blues influenced musician has received an unprecedented amount of accolades in the handful of years since the release of his critically acclaimed recording "Before The Separation". In 2007, he was named "Best Folk Artist" at the Los Angeles Music Awards and won the South Florida Songwriting Contest; the following year, he won a Posi Award for Best Song in the "Most Uniting" category; and in 2009, he was a finalist in The Great American Songwriting Contest.

On his highly anticipated new album, Freebo invites his fans to join him on a heartfelt search for "Something To Believe". Digging into his dual passions for bluesy rock and stripped down acoustic guitar driven folk-pop, the singer — working with co-producer and engineer Robert Tepper - frees his musical soul as he looks for meaning in various ways throughout the eclectic and compelling 11 tracks.

In Freebo's cleverly poetic world, there is always whimsy to spare — which allows for a few lighthearted moments like the wry and charming blues rocker "She Loves My Dog More Than Me". But it's those other, deeper places in the artist's heart that reflect this moment in his spiritual journey and an ongoing quest for personal significance and universal truth.

"No matter what I'm writing, I always come from a place of honesty and truth, emotion and commonality", says Freebo. "Creativity is an expression of my personal spirituality, sharing who I am and how I relate to the rest of the world — and that includes not only people but animals and nature. It's more than simply a belief in a God or superior being. It's about a connectedness to all things. "Something To Believe" is about a quest for meaning but I didn't start out with that concept — it's simply the theme that took shape as I began to write more songs reflecting on my life and the world around me".

Freebo wrote the poignant title track with his longtime friend Eric Lowen (of the singer-songwriter duo Lowen & Navarro) who is battling ALS. The song explores some of the spiritual issues that have arisen since he was diagnosed — including the desire to find deeper meaning in those dark places and the dream of someday knowing freedom from the burden. The song has a tacit acknowledgement that the ultimate purpose of this journey is out there but in this life we may not fully be able to grasp it.

On "Before The Separation", Freebo — who grew up in a Pennsylvania coal mining town — tackled the hard issue of the loss of the American Dream. "Something To Believe" expands on that theme via "When There's No Place Like Home", tackling the issue of homelessness based on the experiences of those who have lost their jobs in a bad economy and veterans the government has turned its back on. The album also includes a song about Freebo's desire to know his life has counted for something ("Standing Ovation"); a clever weaving of a spiritual quest with modern technology ("My Personal GPS"); an unabashed optimistic love song ("On A Parallel Together") and his aspiration to conquer his fears and take risks ("If Not Now, When").

"That's What Love Is", the new album's most philosophical, poetic number, finds Freebo collaborating with songwriters Karen Taylor-Good and Lisa Aschmann; the gentle acoustic ballad weaves personal observation, timeless wisdom and even classic Biblical concepts in trying to define the attributes of life's greatest mystery. Typical of Freebo's free-spirited stylistic approach, he follows this point of grace with the rollicking, playful blues-rock jam "Sometimes It's For Nothin'".

"For me", he says, "the process of crafting a new recording is one of exploration. You might start out thinking the album is about one thing but are happy to allow it to evolve into something very different and unexpected if it's meant to go that way. The joy is in the discovery of new creative directions, and I always find myself growing as a writer, producer and vocalist during the making of an album. The great news is, the search for a higher significance continues and that means there are a lot more songs where these came from".
Fred Eaglesmith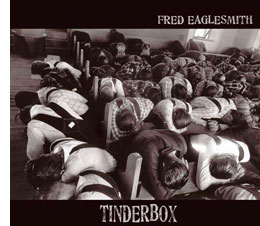 Fred Eaglesmith has done it again – An 18-track tour de force that makes the compelling case - as well as most enjoyable and fulfilling listening - that its a landmark album, not just for the artist himself but within the contemporary music at large.
Yes, his new album, "Tinderbox" is that good, an album that is sure to appear on year-end critics Top 10 lists.
On it, one detects the complimentary comparisons made about Eaglesmith by critics in the past - Woody Guthrie, Bruce Springsteen, Tom Waits, John Prine, T Bone Burnett and Steve Earle - yet it's an album that could only been made by Fred Eaglesmith.
With production by Eaglesmith and Scott Merritt that blends deep roots and vivid musicality with atmospheric arrangements and experimentalist touches that remind of Waits' more progressive work, it captivates listeners and leads them on a musical and lyrical journey that evokes powerful emotions and visions.
Self described as "Dirt Road Gospel" (in a non-religious way).

The Fretless
The Fretless is a new approach to folk music that is quickly gaining high acclaim around the world. This unique band is taking string music to fascinating places as it transforms fiddle tunes and folk melodies into intricate, beautiful, high-energy arrangements.

In November 2011, Karrnnel Sawitsky (fiddle), Ivonne Hernandez (fiddle), Eric Wright (cello) and Trent Freeman (fiddle) got together for the first time on Vancouver Island to start rehearsing for this project. After 10 days straight of writing, arranging, practicing and an absurd amount of tea, The Fretless emerged as a band.

With the release of their debut album "Waterbound" in early 2012, which features their fresh styles, compositions, as well as collaborations with singers Ruth Moody and Norah Rendell, the quartet grabbed the attention of critics and fans across many genres. This recording fueled a busy summer of festivals across Canada, a month long tour of Germany in the fall, and world wide sales and radio play. The year was capped with 3 awards, bringing the album, and the band further into the public eye. 'Instrumental Album Of The Year' at the Western Canadian Music Awards, and at the Canadian Folk Music Awards, the Fretless walked away with both 'Ensemble Of The Year', and 'Instrumental Group Of The Year'.

The band's 2nd release follows their multi award winning debut album "Waterbound". Recorded in Victoria, BC, with Joby Baker, this new album is a leap forward for the band and an adventure to listen to.

Musically, the goals of the group are to expand the rhythmic, harmonic and structured arrangement style of the many folk genres they play using only string instruments. There are countless fiddle styles across Canada and around the globe that have been stagnating over time, and The Fretless is working to incorporate a new approach and a new audience. As a band, all four members have come from very different traditional and contemporary backgrounds, and are influenced by a vast array of art. However they are unified in their goal to continually develop their amalgamated sound in order to push traditional music as far as possible.

The Fretless is an innovation in music that must be heard. They harbor all the energy of fiddle tunes, while shattering all expectations in writing, creativity and performance.
Fur Dixon & Steve Werner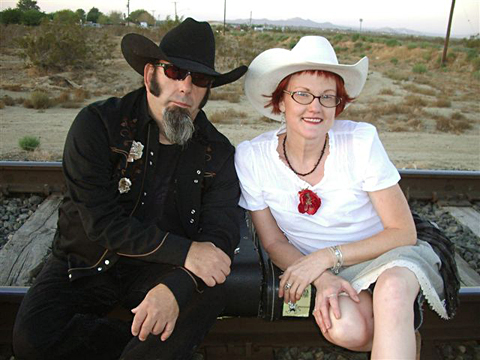 There's a twin dust devil blowing in out of the west and it's name is Fur Dixon & Steve Werner. They just seemed to come off the road, out of nowhere with their big cowboy hats and guitars, yodeling and harmonizing their highway songs into the hearts of the American West. Their songs are filled with stories of the western road, told unadorned in plain language.

Yep, the "Traveling American Folksingers" from Van Nuys, California are on the move. Their two CDs,"The Pearl & The Swine" and "Travelers" are a one-two knockout punch of real-deal Americana. They effortlessly blur the boundaries of bluegrass, western and American folk music.

They have wowed 'em all over the west, headlining at such places as the Getty Center, Tucson Folk Festival, Peter Strauss Ranch Summer Concert Series, Friends Of Bodie Days, Bluegrass At The Braemar, Ojai Concert Series, Underwood Farms Bluegrass Folk & Old Time Festival and the Topanga Banjo & Fiddle Contest & Folk Festival. They are beloved by young and old alike, by fidgety kids, Hollywood hipsters, old folkies and silver-haired septuagenarians.

www.furandsteve.com

www.myspace.com/furandsteve

The Furious Seasons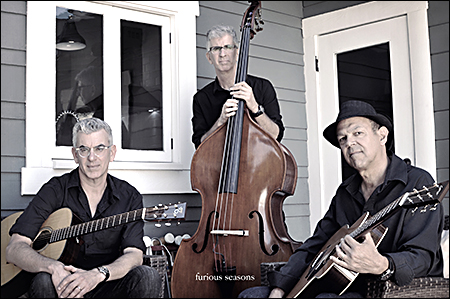 "We're not done yet, not by a longshot", sings L.A. veteran David Steinhart on "Look West's" opening gem "Longshot". And though he's singing of a relationship, it's utterly true of his muse, too. Having gone canyon rock, country, pop, western on last year's "My Love Is Strong" with pleasing result, he goes one better, decamping with just his and lead guitarist Paul Nelson's acoustics and harmonies, making western folk that shines the sharpest light on his pure strengths over now 21 LP's in 32-years, beginning with "Pop Art" and "Smart Brown Handbag", his remarkably seasoned songwriting and storytelling.
Regret, nostalgia, melancholia, distaste, and resigned philosophizing can be cloyingly dull in mediocre hands, Steinhart's ruminations are warmhearted, tender, considerate, and appreciative, not for so much lost, but what remains. "I would love to see your face before another winter, before what's coming next". Let us not take him for granted, especially when he's on top of his game like this.
"The album's instrumentation is complex despite only being comprised of the trio, and Paul Nelson's swift hand on guitar deserves special recognition. From the nostalgic wandering a European city late at night classical riff to introduce "A Thing to Behold", to the beautiful solo on "Simple & Clean", his melodies are the pulse of every song.
Even more than the gorgeous guitar, however, it's the impeccable songwriting and heartfelt lyrics that lift this album up the furthest. Every track on the record is emotionally vulnerable, honest, and accessible. You'll spend all fall unpacking the layers.
The Furious Seasons' 5th release, "Look West" is a perfect departure from last years lush and orchestrated "My Love is Strong". With "Look West" David Steinhart's penchant for catchy melodies and story line lyrics are still firmly intact, but this time they are tackled by an acoustic trio that highlights the stories and creates a warmth that David and his brother Jeff haven't achieved since the early days of their mid 80's band, Pop Art. Jeff Steinhart plays a stand up bass for the first time in his career and guitarist Paul Nelson's agile solo's and harmonies helps "Look West" create a sound all it's own. Not folk in the traditional sense, the folk, pop album soars with deep personal stories and melodies that will stay with you for long stretches.
The album concept was born out of months of 3 piece shows played in Southern California, including shows in support of John Hiatt, David Lindley and AJ Croce. Scott Campbell recorded a few of the tracks live in a home studio in Hollywood set up for Shelby Lynne. Tim Boland at White Light Studios in North Hollywood recorded the lion share of the album.

Fuzzbee Morse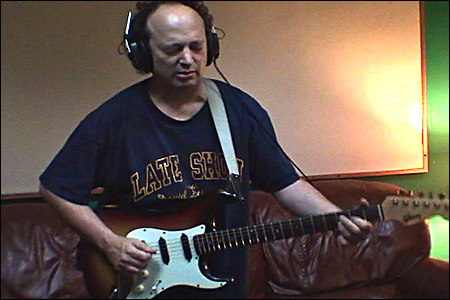 This album is the first collection from Fuzzbee Morse, who's had life-altering musical encounters and truly wild adventures with many of the greatest, most groundbreaking musicians and writers of our time from a tender age. Between the ages of 13 and 17, major inspirations, including such one-of-a-kinds as Frank Zappa, Jean-Luc Ponty and Joe Zawinul, took Fuzzbee under their wing, goosing him, challenging him and imparting their own unique, pungent and priceless understanding of the power of real music.

Along with those inimitable mentors, in various contexts Fuzzbee has played with and absorbed from Lou Reed, Jaco Pastorius, Richie Havens, Bono, Peter Gabriel, Aaron Neville, Ric Ocasek, The Chambers Brothers, The Soul Survivors, Derek Trucks, Dave Grohl, Third World, Karla Bonoff, Daniel Lanois and many, many more.

Having been the man behind the scenes on countless projects as a producer, writer, multi-instrumentalist, film scorer, live sideman, arranger, music director and comedic foil, when it was finally time for Fuzzbee to step forward with his own songs, he went for the greatest band he could conceive of. He says, "happily, they're all real friends and total mensches".

Fuzzbee's notes on the players:
"JERRY MAROTTA: Whose studio was home for this album, whose mischievous cackle provokes uncharted realms of silliness and whose groove is second to none, hosted and anchored the sessions. He played drums, taos drums, ocarina, garden weasel, percussion and omnichord. His credits include Peter Gabriel, Paul McCartney, Robbie Robertson, Hall & Oates, Elvis Costello, Orleans and Todd Rundgren. He's an amazing drummer and my paisan for life.

TONY LEVIN: One of the wittiest and most fascinating people I know, played a variety of basses on the album. He has exactly the right proportion of unencumbered creativity and focused, rock solid, fat mama bass tone. His instincts are impeccable. So is his moustache. His credits are beyond belief, I mean, he played with Igor Stravinsky! That's like playing baseball with Babe Ruth! And John Lennon and Pink Floyd, Peter Gabriel (for 37 years!), King Crimson, James Taylor, Ringo Starr, Paul Simon, Dire Straits, Laura Nyro… and it all goes on and on 'til you're dizzy.

DAVID SANCIOUS: Who's currently holding down the keyboard chair in both Peter Gabriel's and Sting's touring bands, was a pal from a tour we'd previously done together and is a deeply inspiring, funky and surprising player, whose intelligence and feel shine through everything he does. His credits include the original E Street Band with that Bruce fella, Eric Clapton, Jeff Beck, Santana, Seal, Aretha Franklin, Peter Gabriel and Sting. He plays Hammond organ, piano, synths and virtual soprano sax on here. David's another of my favorite people.

I was also very lucky to have Daya Rawat, Lisa Frazier, Willie and Joe Chambers of the Chambers Brothers and Tyra Juliette sing with me on this album. They're all phenomenal singers and brought endless soul, experience, fun, wisdom & feel to these songs. More than that, they're some of the most compelling and unforgettable kats 'n' kittys I've ever had the pleasure of commingling with!

I knew getting these songs and these people together in the same room would be a good idea. I'm so glad that it happened. A lifetime of everything under the sun went into this. We had a blast making it, I hope you do listening to it!"