Gang Of Four will release a new album, "What Happens Next", through Membran/Naxos. The new release, the band's 9th studio album, is the successor to 2011's acclaimed "Content".

More than a band, Gang Of Four is an idea for a band, an argument, a manifesto, a dare. What would happen if you dismantled assumptions and worked from first principles? What might a rock band sound like if it took nothing for granted? As a result, Gang Of Four has always been bigger than their original line-up, the band who self-imposed stringent rules only to break them on subsequent records was never meant to remain static. "What Happens Next", the title of Gang Of Four's thrilling and unsettling 9th album, refers both to the world outside and the band itself, an emphatic commitment to the future.

As on the band's 2013 tour dates, founding guitarist and songwriter Andy Gill has constructed a new Gang Of Four for " What Happens Next", John "Gaoler" Sterry on vocals, Thomas McNiece on bass and Jonny Finnegan on drums (although previous drummer Mark Heaney also features). Gill's first album without singer Jon King, it is aware of Gang of Four's past, but not beholden to it. Sterry is joined on vocal duties by Alison Mosshart (The Kills, The Dead Weather), Gail Ann Dorsey, Robbie Furze of the Big Pink and Japanse guitar hero Hotei, plus German musician and actor Herbert Grönemeyer. "What Happens Next" contains the intellectual muscle you would expect, but this plenitude of international voices also makes it Gang Of Four's most richly emotional album yet. "The focus is more on universal issues, like how individuals behave in certain ways or how our world is constructed, than local issues or current affairs", says Gill, "Gang Of Four is anything but parochial".

"What Happens Next", says Gill, "tackles questions of identity in the globalised world", but its roots are in London, where he has a home and studio. The tense, cold 'Isle of Dogs' was inspired by both a visit to The Shard (which also dominates the album's startling artwork), and Joseph Conrad's 'Heart of Darkness', with Gill's narrator as a modern-day Colonel Kurtz. Beginning with a crackling Robert Johnson sample which gives way to an ominous electronic bassline, album opener 'Where the Nightingale Sings' punctures persistent myths about town and country, while 'England's in My Bones', featuring Mosshart and a guitar line that writhes and sparks like an electric cable, challenges the delusions of nationalism, even sardonically borrowing a line from William Blake's 'Jerusalem'. Gill describes it as "desolate and yet somehow defiant — not a nostalgia-tinged view of Englishness but something closer to the messy reality".

Gill frequently wrestles with the restrictions of ideology, on the menacing 'Graven Image', Furze viciously pinpoints the oppressive logic of organised religion. The album's most beautiful song, 'Dying Rays', weaves an elegiac piano melody around a sonorous Grönemeyer vocal which contrasts the individual with the groupthink of national identity and ideology, while keeping one eye on time and mortality, it is like nothing Gang Of Four have ever done before. Another guest is Japanese guitar hero Tomoyasu Hotei, who contributes co-writing and a solo to 'Dead Souls', named after Nikolai Gogol's classic 19th century novel. "The song is about an idea that's in the book and describes very much what is happening now, which is the uncritical acceptance of fodder, news, ideas, attitudes, consumer marketing", Gill explains. "We're all dead souls in the sense of being deadened".

Gang Of Four initially existed, with various personnel changes, between 1977 and 1983. Emerging with debut album "Entertainment!" (voted in Pitchfork's top ten albums of the 70's and a 'Record That Changed The World' by Mojo) the band felt like a blast of ice-cold water, both in form and content. Committed foes of received wisdom, they subjected traditional 'rock'n'roll values' to ruthless scrutiny, while making music every bit as physically exciting as what they were challenging. The Gang Of Four's recordings and incendiary live performances have been hugely influential, and have left their mark on R.E.M., Red Hot Chili Peppers and the Minutemen, Rage Against The Machine, Nirvana and Massive Attack, Franz Ferdinand, Bloc Party and LCD Soundystem. Gill and King made two more albums in the 90's and another in 2011, "Content". When King left the project, a reinvigorated Gill seized the opportunity to reimagine Gang Of Four from the ground up, after all, he was, as guitarist, composer, producer and lyric writer, still the band's driving force.

With a tough, uncompromising new sound, Andy Gill has constructed a new entity for exploring enduring fascinations, making "What Happens Next" Gang Of Four's boldest, most self-interrogating album since "Entertainment!". As ever, Gang Of Four takes nothing for granted.
Gangstagrass


Rench has teamed up with T.O.N.E-Z (the same rapper featured on "Long Hard Times To Come" and "On The Run", as seen on 'Justified') and some hot bluegrass players to produce a full length album of serious bluegrass picking and sick flow on the mic, like you won't hear anywhere else.

The album also includes a track featuring Brooklyn underground emcee Tomasia and a track featuring the incredible voice of bluegrass singer Jen Larson. The beats are pure thumping Rench funk, and over the authentic bluegrass banjo, fiddle, and resonator guitar, the rhymes are hard and heavy.
www.gangstagrass.com

www.myspace.com/gangstagrass
Gary Hunn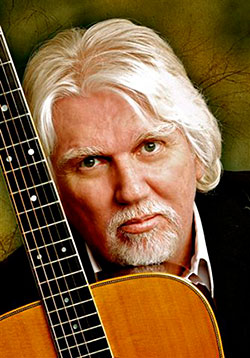 If life imitates art then the last year must have been a blue period for the world's only honky-tonk-singer from a tropical island. Gary Hunn's acclaimed debut "Dust & Gin" made waves globally with fans of traditional country music in 2011. However his new release, "Breaking Blue" is a letter from a much darker and deeper place.

"I've always loved classic country songwriters like George Jones and those who followed in his footsteps like Gram Parsons and Justin Townes Earle", Hunn explains. "They had a confessional quality to their work - like they were telling stories against themselves. This time I wanted to follow their example, dig a bit deeper and really dish the dirt on what I'd been going through. "I wasn't just immersing myself in the genre to write songs - I was actively attempting to live and write as a part of the genre itself".

Of course true aficionados of old time Nashville luminaries would recognize the timeless appeal of Hunn's gut wrenching lyricism jousting with its instrumental equivalent - a haunting pedal steel guitar. That interplay between his aching vocals and Phil Baker's yearning steel forms the backbone of the new album.

"This time I recorded from the start without a rhythm guitar track purposely to avoid that slickness I hear on just about every contemporary country record", Hunn explains. "I'm much more interested in pursuing the melody and the lyric rather than the beat so that's why the pedal steel ended up being the center point for everything - it's much more emotive and taps into the lyrics much more directly - to my ear at least".

Together the voice and pedal steel plumb the emotive depths of isolation, loss and depression - both emotional and financial - before ultimately emerging into a place of acceptance.

The backing tracks were all recorded in Townsville (the nearest city to Hunn's home on Magnetic Island) with producer Bjarne Ohlin, then the vocals were re-tracked later in Sydney with Josh Schuberth to allow Hunn to sing full performances over the painstakingly crafted instrumentals.

Musically the album moves through everything from pure country roots ("Heads You Win", "Can't Get Past The Hurting"), honky tonk ("Heartaches, Hangovers & Cheating Songs") and western swing ("Hard Times A Coming") but with a conciseness that's also born out of time.

"After 'Dust & Gin' I went back and listened to all the great old classics that I liked and I realized that the shorter songs they favored back then held my attention so much better than the 3.30 or 4 minutes which is more typical these days. When it came to making this album I deliberately trimmed everything back to keep the songs really concise".

As the title implies, "Breaking Blue" is an album built on paradoxes. A bleak worldview prevails through much of the early parts of the disc even though the songs were written in the sun drenched paradise of Queensland's Magnetic Island. Equally surprisingly, the album's old school country stylings are more in the vein of lost country legends like Billy Sherrill and Merle Haggard despite the musicians all living 10,000 miles and half a century away from the land of juke joints and honky tonks.

So it's an album that says more by saying less. It's an album born out of darkness but recorded in a place of blazing sunlight. It's music that's unmistakably inspired by America's south but it was recorded in Australia's north. Consequently it's a disc that sounds unlike anything being made these days, not just in Australia, but anywhere.

However, the greatest paradox of the album is that despite all the bleak moments, the abiding feeling at the end of the disc is actually a sense of love and acceptance. It's almost as if airing so many demons has allowed them to be tamed.

The hauntingly beautiful duet with Peta Cherae, "Out Of My Life", traverses these moods within one song as the singers embrace the idea of separation in a way that would have surprised even the legendary George and Tammy. Similarly Hunn's upbeat paeans to Gram Parsons ("Anywhere In Georgia"), and his other true love ("My Heart, My Soul, My Own") all bring a sense of resolution and even celebration to the end of the album.

Ultimately the listener feels like they've come through a long night of turbulent waves to reach a safe harbor at dawn, "Breaking Blue".

Gary Wright


Visionary songwriter, performer and all-around musical pioneer Gary Wright has spent more than forty years shattering conventional ideas about how to make chart topping rock music. Not only have his classic songs "Dream Weaver", "Love is Alive" and "Really Wanna Know You" proven their genius by achieving hit status in four different decades; Wright's musical wizardry has also extended, more than once, to changing the very sound and texture of contemporary pop.

As far back as the late 70's Wright was challenging audiences with pioneering instrumentation and cutting edge keyboard technology. His innovative techniques and professionalism have afforded him the opportunity to be a longtime collaborator and creative influence to fellow artists ranging from his contemporaries George Harrison, Steve Winwood, Mick Jones (of Foreigner) and Joe Cocker to 90's "rap" artists Third Base, Tone Loc and Busta Rhymes, as well as Eminem, Salt N Pepa, Joan Osborne, Anastacia and Mya.

It all began in 1967, after earning a degree in psychology and then touring Germany as a singer/songwriter, that Wright met Island Records founder Chris Blackwell and moved to London, where he formed the rock group Spooky Tooth. That year, Island released the group's first record 'It's All About', which immediately won critical acclaim and launched the group on a successful career path that included sold out U.S. tours with rock legends Jimi Hendrix and The Rolling Stones, and culminated in the band's classic second album 'Spooky Two'.

After two critically praised solo albums on A&M Records, 'Extraction' (1971) and 'Footprint' (1972), and three more with a revived Spooky Tooth including Mick Jones (later of Foreigner), Gary signed a deal with Warner Bros. Records in 1974. His ground breaking 1975 release 'The Dream Weaver' stretched the pop music envelope by featuring the first ever all keyboard/synthesizer band, and by pioneering technologies in cut down versions of synthesizers and drum machines that revolutionized the musical instrument business and changed the sound of pop, rock and R&B forever.

In 1976, the song "Dream Weaver" hit #1 in the charts, and its follow up release "Love is Alive" climbed to #2. In all, "The Dream Weaver" resulted in sales of over two million albums and two million singles. In a business where even the biggest success is often written in the wind, the popular appeal of Wright's songwriting genius has endured.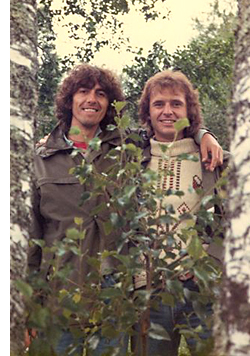 The 1970's were extremely prolific for Wright as he also produced records for Traffic and Rolling Stones producer Jimmy Miller's production company. He quickly became a part of London's elite session musicians, playing keyboards on George Harrison's 1970 classic 'All Things Must Pass', which also featured Eric Clapton, Ringo Starr, Dave Mason and other greats. Thus began a continuing musical relationship with Harrison that embraced playing keyboards as well as co writing several songs on George's subsequent albums.

Together with Harrison, Wright visited India in 1974 as a guest of Ravi Shankar. That visit developed into a long term relationship with Shankar as well as some of India's other leading classical artists, which ultimately blossomed in his award winning 1988 album 'Who I Am' (Cypress Records) that used an all star cast of musicians including a South Indian percussion section and performances by classical Indian masters Lakshmi Shankar and L. Subramanian.

In 1991, Warner Bros. Records asked Wright to remake "Dream Weaver" for the Wayne's World movie soundtrack. which went on to become Billboard's #1 soundtrack album; selling over two million copies. "Dream Weaver'' was also featured in the Golden Globe winning picture The People vs. Larry Flynt.

In addition to movie placements, Gary's creative output also extended to film scoring, with music for the Alan Rudolph thriller Endangered Species, the Sylvester Stallone directed Stayin' Alive, the Oscar winning German film Fire and Ice, and the 2000 IMAX release Ski to the Max, both directed by Willie Bogner.

In 1995, Gary issued a world music album titled 'First Signs of Life', which incorporated music and percussion from Brazil and Nigeria and featured guest performances by George Harrison and drummer Terry Bozzio. The music collaborations continued with his solo effort 'Human Love', a studio album that featured guest artists Jeff Lynne, L. Shankar and Steve Farris.

The year 2001 brought two new cover versions of "Love is Alive," one by singer Anastacia, whose International sales topped 3.5 million; the other by Joan Osborne whose version became the first single for the Michael Douglas/Matt Dylan film One Night at McCool's. Other music placements followed, as "Dream Weaver" and "Love is Alive" were featured in the films Daddy Day Care and Coyote Ugly respectively.

Elsewhere, a new generation of artists were discovering Wright as Eminem recorded one of Gary's songs and retitled it "Spend Some Time" for his 2004 'Encore' album while DJ Armand Van Helden sampled "Comin' Apart" from Gary Wright's 'The Right Place' album and renamed it "My My My". This funky dance remix became a huge hit in Europe and Asia in 2004 & 2005; selling over ten million copies.

The year 2007 marked the 40th Anniversary of Spooky Tooth and ushered in the release of a 'Nomad Poets' live DVD. featuring Gary and original members Mike Harrison and Mike Kellie. The band followed it up with sold out European tours in 2008 & 2009. During this stretch, Spooky Tooth was invited by Chris Blackwell to celebrate the 50th Anniversary of Island Records by performing at a concert in London in May 2009 along with such artists as U2, Grace Jones, Amy Winehouse, Keane, Sly & Robbie and Yusuf Islam (Cat Stevens).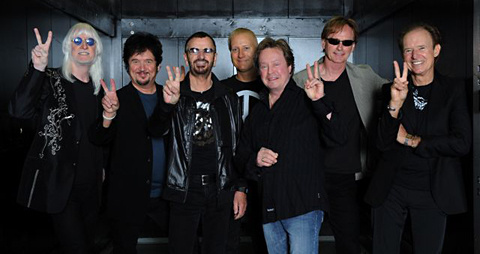 In 2008, Gary became the newest touring member of Ringo Starr's All Starr Band before releasing an instrumental album of ambient music called 'Waiting To Catch the Light' and an EP called 'The Light of a Million Suns' that featured a duet with his son Dorian on a re-record of his hit song "Love Is Alive".

As Gary Wright begins another new decade as a musical pioneer, this one is immediately highlighted by the 2010 release of 'Connected', his first pop rock album in over twenty years and a brilliant culmination of Wright's vast life experiences, songwriting ability and production know how. 'Connected' also continues a lifelong tradition of embracing esteemed musical camaraderie as the album's first single "Satisfied" features performances by Ringo Starr on drums, with Joe Walsh and Jeff 'Skunk' Baxter on guitar.

In addition to shows throughout the year with his own band to support his new material, Gary will, once again, traverse the U.S. during the summer; touring as a member of Ringo Starr's All Starr Band. In the fall of 2010, Gary will appear in Martin Scorcese's highly anticipated "George Harrison biopic" while "Dream Weaver" will be prominently featured in Disney's Toy Story 3 movie and the TV show Glee.
http://thedreamweaver.com

www.myspace.com/therealdreamweaver

George Lilly & The Half-Fast Allstarz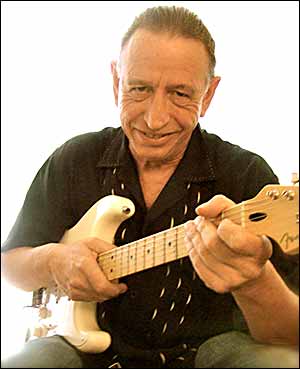 George Lilly has been playing professionally since 1961. Playing with local rock'n'roll bands near his childhood home on Cape Cod, then from Pennsylvania to Indiana, Ohio and Kentucky during his college years then on to New York and the New England area.
During the 70's and 80's he ran Northern Studios, a successful recording studio in the Boston area, where artists ranging from jazz greats, like Jaki Byard, to pop Icons, The Cars, recorded. He also engineered live broadcasts for 50 000 watt radio station WBCN from the great jazz and blues venue Paul's Mall in Boston where he got to work with the likes of Muddy Waters, Sun Ra, Tom Scott, Taj Mahal and other greats.
At the same time George continued to perform around the New England area and appeared on shows with Chuck Berry, James Cotton, The Band, Johnny Winter, Irma Thomas, Paul Butterfield, Lonnie Mack, Zachary Richard and many, many others.
In 1991 George moved his family to the New Orleans area to study guitar with Wayne Bennet, of blues and jazz renown, and played around the greater New Orleans area with local blues and r'n'b bands. In 1995 George wrote and produced an album for the independent label Wildcat Records from which Aaron Spelling Productions used his original song, "Always You", in their film adaptation of Stephen King's novel "Thinner".
After losing their home in Hurricane Katrina, George and family moved to the Jupiter Florida area where he formed his 6 piece r'n'b band George Lilly & The Half Fast Allstarz with whom he recently completed his latest album "Thinkin' About You Baby" and he has resumed his jazz studies and is a regular performer at the Jupiter Jazz Society Jam Session on Sundays at the Double Roads Tavern & Grill.
Known for his energetic stage presence and his New Orleans blues feel, George is still very much on the scene!
Gerry Beckley
"We play all these venues", says Gerry Beckley, who co-founded and has been with the legendary rock group America for some 45 years now. "I'm backstage and I see head shots of who has played there too, we know virtually every one of them. Almost all of them show someone looking right at the camera and smiling. But", he continues, "every now and then you see one that's in high contrast, where the artist is off to the side rather than in the middle. The point is, it's a fine line between being a bit silly and over clever and actually doing something different".
That, in 2 paragraphs, is how Beckley looks at the world and his place in it. By any conventional measure, he is a superb songwriter, a master of popular composition and a distinctive singer whether as the lead vocalist on "Sister Golden Hair" and "You Can Do Magic," in harmony on "A Horse With No Name" and "Ventura Highway," or singing on his group's other classic singles or on solo projects.
At the same time, there's something in Beckley's work that skews toward the edge, never at the expense of musical quality but perhaps to avoid being sucked into the maws of commercial conformity. Nothing exemplifies this better than his latest album, and first for Blue Élan Records, the shimmering "Carousel", which is at once similar to and utterly unlike everything he's written and recorded until now.
"Very seldom is there a project where I've got a new batch of songs and I'm going to interpret them in some different way", he explains. "Instead, my albums do involve taking a complete scope of my thought processes and snapshots from my life over a period of years".
Even so, each of his solo albums has a distinctive character. Beckley looks back fondly on his first release, "Van Go Gan" in 1999, which had been inspired in part by the bare bones simplicities of Neil Young's "After The Gold Rush" and Paul McCartney's eponymous solo debut. To an extent, that aesthetic also guides "Carousel", recorded at his Los Angeles studio, Human Nature, on which Beckley plays all the instruments, except for a few moments when an euphonium, a saxophone or an oboe proved essential as a coloristic ingredient.
As for the meaning of "Carousel", Beckley leaves it up to listeners to reach their own conclusions. After all, aside from 3 intriguing covers, he wrote this music over a period of decades, in different places and stages of his experience. Still, it's hard to imagine there wasn't some rhyme and reason guiding him and ultimately his decision on which 12 songs he selected for this album.
For example, "Carousel" seems to tell a somewhat nostalgic if not regretful story. In his sensitive arrangements and artful interactions of melody and harmony, Beckley reflects a life that keeps him separated far too long from his love one ("Tokyo"), adds to that a sense of a relationship ebbing from his grasp ("Once A Distant Heart"), of fear of running out of time ("Lifeline") and a premonition of personal decline as 'I walk the line 'til I fade from existence' ("Minutes Count"), and more, up to a resigned but not at all unpleasant acceptance of fate on the title track.
"I come from an era when an album was the normal listening experience", he says. "Today, the notion of making a listening experience that's 20 minutes or longer has been pushed to the side. People think it's old-school, but to me it's really valid".
As "Carousel" proves, so, too, is the idea of craftsmanship serving the emotions of a song or lyric. "You can talk about chord sequences in an esoteric way", Beckley observes. "But each chord can represent an emotion. Together, 2 chords can sound happy or morose. The key, as I always tell songwriters who ask for advice, is to 'write personal'. If you write from your heart, it doesn't matter what other people say. If it's fastened to some fiber inside of you, you know it's going to mean something".
Along with his own songs, Beckley often and freely pays homage to music that inspires him and the writers who conceived it. On "Carousel", he shines the spotlight on 3 such titles, Spirit's classic "Nature's Way", in part because of its sophisticated but accessible structure, Gerry & The Pacemakers' "Don't Let The Sun Catch You Crying", one of Beckley's favorites growing up in England, and Gerry Rafferty's "To Each And Everyone", simply because 'it's one of my favorite songs of all time'.
He also pays tribute through details that evoke the performers he loves, such as the Chicago-inspired horns and Beatle-esque vocal riffs on "Lifeline". "And why not?", he asks. "You can go back to when I played lap steel on 'Sister Golden Hair', the DNA came directly from George Harrison. I think I'm allowed these references. The thing is that none of these things yell out from the music. Whether I'm acknowledging someone I've known and respected, like George, or doing something completely my own, I would much rather that each element in the music is discovered. I want listeners to say, 'I want to hear that again', because you haven't heard everything about it if you've played it only once".
Beckley has nurtured his artistry not just with America, but extensively in many other endeavors. He has added vocals, guitar, original compositions and creative input in the studio with Harry Nilsson, Chicago, Dan Fogelberg, Beach Boys and other innovators. He wrote music for the John Waters film "Cry Baby". He's performed on soundtracks to The Simpsons and Sesame Street. He's even sung parts for Alvin & the Chipmunks.
"I spoke recently at Loyola University", Beckley notes. "I talked about doing a hundred shows a year for 46 years, but the thing that floored the class was when I admitted that I'd even been a Chipmunk".
Beckley's schedule is as busy as ever, not just with musical projects but also with his passion for photography and a commitment to dividing his time between the LA area and Sydney, Australia, where he maintains a home with his fiancée and her children. These obligations, fulfilling as they are, make "Carousel" an even greater accomplishment.
"I've explored so many avenues and had so many wonderful opportunities", Beckley concludes. "During America's years of being produced by George Martin, if we wanted a 60 piece orchestra, it was there for us. The main thing I learned from him, though, was to keep focused and remember that your options are unlimited. That applies completely to "Carousel". Making this album was hard work, in the best possible sense".
What, then, is his interpretation of its meaning? Beckley thinks for a second before replying, "In the same way the Beatles called their album 'Revolver' because it goes round and round, so does a carousel. Our messages are actually very similar, we're on this wheel of life. As long as we're on this circle, time is not our enemy, time is our challenge, it's a little bit tragic, but also beautiful".
Gerry Griffin
Gerry Griffin is an uncommon artist and human being. A performing songwriter whose hard earned authenticity can be heard in every note.

Gerry's songs are intensely poetic and presented in a dramatic and highly original musical style. His material ranges from insightful observations of life, its eccentricities and its humour, to tender songs of love and relationships, separation and loss. His insightful lyrical observations are supported by an esoteric melding of musical styles and influences - folk, country, blues, rock, celtic and elements of North African music.

Gerry's new CD, "The Passage Of Time", is a genuine artistic achievement, translating the imagery of passing time into the sonic realm through the use of the entire sonic spectrum.

Geyster
Geyster, aka Gaël Benyamin, presents his new musical trilogy, "Knight Games". This journey takes us into a subtle blend of melancholy, well-being, and sensuality. As a nightly knight, Geyster entrances the listener with fleshly sensations, crescendos, aerial lifts, intense moments. 29 tracks spread out over 3 records, surfing between rock, folk, jazz and funky westcoast genres. Influences are sharp and numerous. Here and there we hear the ghosts of artists such as Supertramp, Led Zeppelin, Billy Joel, Paul McCartney, or even Christopher Cross. Melodies and production unfold an overall 1970's feel, a time when today's flaws tended to be a quality. This reminiscent flutter tone going on throughout the 3 records is a good example. Geyster expresses here his wide and paradoxal personality and takes us on a rich, magical and unexpected ride, reflecting the image of an artist who keeps doubting and exploring within himself.

Geyster started his career in 1999 together with the singer Pernilla Grönlund. In 2004 they released their first album entitled "I Love 1984", co-produced with Joachim Garraud which included the hit single "Bye Bye Superman". But Geyster kept reinventing himself for each album, 9 in total, from the classic frenctouch pop-electro style of his early recordings to the classic rock sound of his previous album "Down On Broadway" in 2013. His creativity pushes him to even design his own records artwork, direct his music videos and conceptualize his own live shows.

A singersongwriter, multi-instrumentalist and producer who embodies the spirit of the "westcoast" sound through a pop-jazz-rock music filled with sensations and aerial harmonies mostly heard back in the 1970's. Geyster shows his whole dimension when playing live on stage with his musicians… Stay tuned for some live shows coming up in your area…

Gibrish
Gibrish från Sundsvall har rötterna i de mörka skogarna i Medelpad och influeras bland annat av rock, blues, visa och teatermusik. På nya albumet fortsätter de arbetet med att sudda ut de musikaliska gränserna.

"Andrahandssånger" innehåller en rad starka låtar som inledande "Leds Av En Blind" till avslutande "Vilse Bland Stjärnorna". Men även svängiga "Ingen Fri Lunch" theremindoftande "Säger Aldrig Farväl" och tunga "Gud Gått Och Fiskat" sätter sina avtryck på albumet.
På tramporgelbaserade valsen "Kråkor Och Skator tar Gibrish tydligt ställning mot främlingsfientligheten. Men albumet innehåller också några lekfulla avantgardistiska instrumentaler och en fantasifull, raspig saga från Indien.
Gibrish har hyllats för sina livespelningar på de svenska musikscenerna, bland annat på Urkultfestivalen. Men bandet har också uppmärksammats internationellt. Bandet har turnérat i både USA, England och Finland. Flertalet artiklar, intervjuer och recensioner har publicerats i både svensk och utländsk press.
Gibrish släpper, den 27:e september, sitt 4:e album sedan debuten 2012. "Andrahandssånger" är fylld med bandets, ofta hyllade, egna material. Ett album som tar tempen på ett allt kyligare Sverige.

Ginger Baker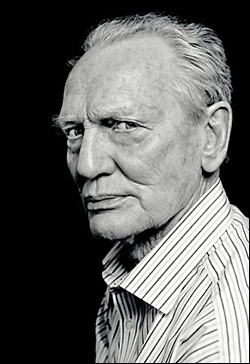 Drummer Ginger Baker has led an extraordinary life, with stints in Cream, Blind Faith and Fela Kuti's band peppering his 74 years. Nevertheless, he remains a man of few words. On June 24th, 2014, Baker will release his first new album in 16 years, titled "Why?", but right now, he has little to say about it.
As for the reason it took him nearly two decades to record again, he simply says "tempus fugit", Latin for "time flies".
The title track is a plodding, swinging jazz number, like many on the record, and features song breaks in which voices ask, "Why?". But when asked about the impetus behind the question, Baker responds, "Why do so many disasters follow me through my life?", and no more.
What has Baker been listening to lately? "I don't listen to music at all", he says.
Because "Why?" is a jazz record and he got his start in jazz, does he wish he received more recognition as a jazz drummer over the years? "No", he says, "I got quite a lot of recognition in the early 60's in the UK".
Elsewhere on "Why?" Baker tackles jazz numbers by other musicians, including Wayne Shorter's "Footprints" and Sonny Rollins' "St Thomas". He also took a Nigerian folk tune and turned it into "Aiko".
"The songs on the record are the set we play live, or some of it", he says. "I've always dug Rollins and Shorter. 'Aiko Biaye' harkens back to 'Air Force', a Yoruba song".
And what do these songs mean to Baker in a greater sense? "I don't understand what these things mean to me", he says. "I just play, man".
Giulia Millanta
Singer, songwriter and guitarist, Giulia (Julia) Millanta, by way of new self penned songs, invites us to fall in with her edgy and quirky "Moonbeam Parade" traversing the back alleys of pain, anger, solitude and self doubt, finally winding our way onto the streets of humanity lit by courage and trust.
Co-produced with George Reiff, "Moonbeam Parade" features a stellar band, some of Austin's finest musicians, Charlie Sexton (Bob Dylan), Howe Gelb (Giant Sand), Glenn Fukunaga (Dixie Chicks), Gabriel Rhodes (Willie Nelson), Dony Wynn (Robert Palmer) and David Pulkingham (Patty Griffin), as well as fellow artists Kimmie Rhodes and Michael Fracasso.
Hailing from the music scene in Austin, TX, which she now calls home, Millanta delivers poignant, yet rockin', Americana inspired by her musical journey from Florence, Italy, where she was born.
www.giuliamillanta.com

www.myspace.com/giuliamillanta

Glenn Alexander
Glenn Alexander is a guitarist, composer and vocalist. Currently touring the world as a guitarist and member of the legendary Southside Johnny & The Asbury Jukes, he has received extensive airplay and critical acclaim from around the world on his recordings "Stretch" (Half Track 1984), "Glenn Alexander" (Chase Music Group 1987), "The Connection" (Shanachie 1992), "Rainbow's Revenge" (Shanachie 1993), "Oria" (Palmetto 1996), "The Coalition" (Midlantic/Fractal 2004), "Northern Lights" (Scott Healy-Glenn Alexander Quartet, Blue Dog 2011).
He has played everywhere from bars to theatres, to concert halls, to stadiums and live on both radio and television. He has performed and or recorded with some of the biggest names in music, including, Chico Hamilton, L Shankar, Jan Hammer & The Mahavishnu Project, The Max Weinberg 7 (Late Night with Conan O'Brien), Southside Johnny & The Asbury Jukes, Randy Brecker, Bruce Springsteen, Levon Helm, Elvis Costello & AllenToussaint, Tom Scott, Brenda Russell, Regina Bell, Liza Minnelli, Manolo Badrena (Weather Report), Dave LaRue and T Lavitz (The Dixie Dregs), Deniece Williams, Bill Champlin, Little Sammy Davis, Darlene Love, Gary US Bonds, Jon Bon Jovi and many, many others.
Glenn has recorded on countless CDs as a sideman, recently appearing on jazz saxophone great Jon Irabagon's "Outright, Unhinged", to which Downbeat gave 5 stars and singled out the guitar work, calling it "fusionistic, face melting guitar solos".
The Golden Demon

"How often haven't you heard somebody say, 'It's a small world'? One may refer to a case of coincidence where two friends run into each other in an unlikely place. One may also refer to the way we communicate these days. Words, pictures and music run back and forth between continents in no time at all. Distance is not an obstacle anymore. It may even function as a creative juice of sorts. The album you are about to hear is a good example of just that. It is a compilation, but surprisingly often, the contributions sound like extracts from a discussion between people gathered around one big dining table.

The subject of the evening is the current sense of chaos and transition, experienced in places where stability was supposed to last until the very end.

'Isn't that too heavy a topic for such an occasion?' you might say. Don't worry. It's actually the other way around. Even the title, 'The Golden Demon', could easily be a suitable name of a story that one of the guests might tell after a good meal and a couple of drinks, just after twilight. It's entertainment with a twist.

So now, dear listeners, I invite you to enter a universal living room, big enough to stretch over at least two continents, small enough for the atmosphere and intimacy to stay fully intact. Be our guest. Sit yourself down and make yourself 'at home'. The show has just begun....." ~ Citizen K

CD 1 :

01. GREG COPELAND – GOLDEN DEMON
02. JULIE CHRISTENSEN – TEN PEOPLE
03. STEVE NOONAN – ANOTHER GOOD MAN DOWN
04. LUISA JORDAN-KILLORAN – THE ROOM OF THE DEMON
05. SID GRIFFIN – RIGHT 'ROUND THE BEND
06. JENAI HUFF – JUST LIKE ME
07. DOUG INGOLDSBY W/EUGENE RUFFALO – US & THEM
08. HAT CHECK GIRL – JESSE & FRANK
09. KENNY WHITE – LETTER FROM X-RAY
10. STEPHEN DAVID AUSTIN – LAUREL CANYON
11. JEFF LARSON – SATELLITE SKY
12. INGRID SERBAN W/FOREST SUN – SOMEDAY
13. THE GOOD INTENTIONS – WOODY GUTHRIE'S RULIN'S

CD 2 :

01. LUISA JORDAN-KILLORAN – DEMON REVISITED
02. DOUG INGOLDSBY W/KENNY LOGGINS – BROTHERS
03. ALLAN THOMAS – HOW LONG CAN THIS GO ON?
04. MICHAEL WESTON KING – I DIDN'T RAISE MY BOY TO BE A SOLDIER
05. KEITH MILES W/JACK SUNDRUD – UNTIL IT ALL MAKE SENSE AGAIN
06. BOB CHEEVERS – OCCUPYING WALL STREET
07. MICHAEL WARD W/JOE SATRIANI – DONKEY ISLAND
08. MIETEK W/WENDY WALDMAN – SIGNS
09. KENNY WHITE – OUT OF MY ELEMENT
10. JANNI LITTLEPAGE – WINDS OF CHANGE
11. MIKAEL PERSSON – WHAT A WONDERFUL WORLD
12. SKY COUNTRY – ROGERSON NOBLE

The Good Intentions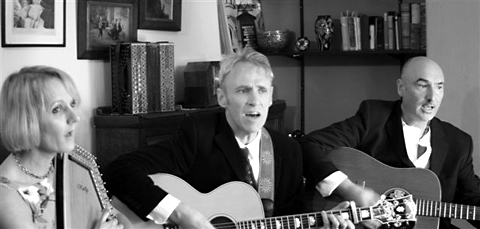 Liverpool's premier Americana band, The Good Intentions are about to release their second album 'Someone Else's Time' on Boronda Records.

The band is primarily centred around R Peter Davies, song writer, guitarist, and lead vocal, supported by harmony vocals from Gabrielle Monk, who also plays autoharp and accordion. Their songs have an old time feel with great tunes, clear harmonies, thoughtful lyrics, and good instrumentation. Having worked together for around 3 years their work took off when they collaborated with Boronda Records and established session musicians in LA to produce their first album, 'Poor Boy' to critical acclaim.

'Someone Else's Time' was recorded in LA, Liverpool and Nashville, featuring additional musicians, Brantley Kearns, ( Dwight Yoakam) , David Jackson (with Emmylou Harris, John Denver), additional vocals from Erice Brace, and guitar, mandolin, and dobro from Rick Shea, who also produced the album. Rick Shea is, of course, well-known as a longtime member of Dave Alvin's 'Guilty Men'.

Sample tracks are available on their website.

If you want to hear the songs your ancestors were listening to as they travelled the lost highway, get the album now!
www.thegoodintentions.co.uk

www.myspace.com/thegoodintentionsmyspace
Good Lovelies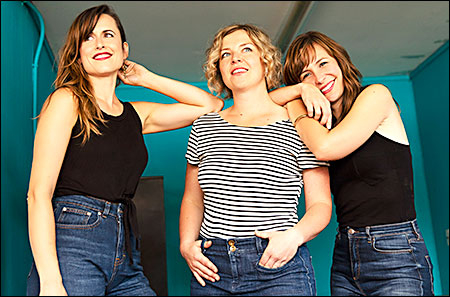 "'Shapeshifters' is a brilliant album and, in a sense, the beginning of a new chapter in the musical life of the Good Lovelies" ~ Spill Magazine

You hear it a lot these days, the idea that something is greater than the sum of its parts, and yet there's really no better way to describe the musical essence of the Good Lovelies. Kerri Ough, Sue Passmore and Caroline Brooks, immensely talented vocalists and songwriters in their own right, however, it's their voices interwoven in harmony, powerful and pure, organic and inspiring, that elevates the Good Lovelies from impressive to peerless. Over the course of their decadeplus career, they've covered plenty of stylistic ground, adding tinges of pop, roots, jazz, and even hip hop to their country folk core at various points.

The trio 1st united in 2006 for a one off performance and has since compiled a catalogue of 4 studio albums, a pair of EP's, a live album, and Christmas collection. Through it all, the unmistakable sound of their intertwined voices has been the sonic anchor, and that remains true as the Good Lovelies now push further into the mainstream with their most accessible and popinfluenced output to date, "Shapeshifters".

"Pop isn't just pop anymore", muses Brooks. "There are so many different influences and styles and layers working their way into pop music, and I think that's opened up doors for us, creatively speaking".

Their newest collection offers a perfect balance between a more modern production style and the musical influences that have made them a household name over the years. What's more, the songs themselves build on the Good Lovelies' familiar foundation with a widespread appeal.

"But that wasn't really a conscious decision", says Ough, of the more mainstream leanings of their new album. "We just let each other write what we wanted to write and bring ideas to the table and, as usual, went with what was strongest".

Therein lies another pillar of the Good Lovelies' charm, songs that are born of singularity but then brought into the collective fold. These are 3 individuals from different places at different stages of their lives bringing their barest and purest perspectives into a communal setting, and that was particularly emphasized with "Shapeshifters".

"The pre-production sessions this time around were more private than with previous albums and that was intentional", says Passmore. "It was the 3 of us in a room, going through all of our ideas together with no distractions. Everything got attention in the collective space, so I think we feel a different kind of ownership over these songs. Everything came through us".

It's an approach that keeps the music and lyrics ever evolving but also entrenched in an ongoing sonic cohesion. In short, no matter what they're singing about or how, the product is purely the Good Lovelies, and as far as they're concerned, that's critical. "We've got an incredibly devoted group of fans that have been with us for years", offers Brooks, "so even though we reached into new places with these songs, we're still focused on doing right by them".

Even though the lyrics typically stem from the individual members, there are still overarching themes connecting the different cuts and presenting a unified vision. Some of the songs explore relationships with family and friends, sometimes through a lens of love and others through one of struggle. Others deal with looking for light in dark situations or dark times, and while that at times flirts with social or political commentary, it's never overt or overindulgent. And even when those themes are at their darkest, Ough says, "There's always love or hope somewhere in the background".

Both lyrically and musically, "Shapeshifters" is very much a snapshot of a specific time in the lives of these 3 musicians. "Every time we come around to a new record, there's an evolution, because we're all at new points in our lives", Passmore says. "But even then, the music on this record has come out of the 3 of us in a way that it really hasn't before, and that's exciting and invigorating".

If what happens next goes according to plan, though, the Good Lovelies will see their profile propelled to new heights thanks to a contemplative creative approach and a new spin on the signature sound that's earned them audiences and accolades the world over. The music, the album, and the trio, all are greater than the sum of their individual parts. Simply, that's the Good Lovelies.
Gordie Tentrees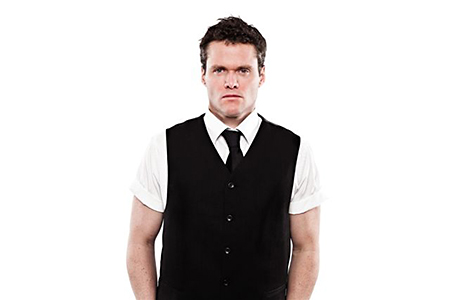 Born in Hamilton, Ontario, and raised on his family farm in Bancroft, Ontario, Gordie Tentrees has spent the past 15 years working on his craft while hiding out in Whitehorse, Yukon.

After spending most of his young adult years struggling with the e!ects of being raised in a violent home, Tentrees redirected his energy into sport, theatre and dance, channeling every negative into a positive, and excelling as an amateur boxer (he's a three-time Golden Glove champion).

"I realized I was going to carve my own way early on, and the only person deciding where I ended up was going to be me", he says. Honing his determination, Tentrees became a school teacher, youth worker, counselor, coach and mentor for at-risk kids. "It never felt like work, and I feel
grateful to call these kids my friends".

At age 25, Tentrees wrote his first song and learned his first guitar chord, eventually graduating to dobro and harmonica, touring and recording. His first three albums are narratives that chronicle his difficult past – the gritty characters in his life and his relationship with the dark. His music is his own blend of folk, roots and blues sounds, and Tentrees counts Rick Fines and Fred Eaglesmith as heroes and strong influences in his songwriting.

Tentrees earned a 'Western Canadian Music Award Album Of The Year' nomination for "Mercy Or Sin", performed at the 'Best Of Canada Vancouver Olympics' concert, and was a finalist in the 'International Song Competition' out of 15,000 entries in the Americana category. Competition judges included Tom Waits, Loretta Lynn and Jerry Lee Lewis. The rave reviews starting pouring in and Tentrees' reputation as one of Canada's hardest touring musicians began.

Never one to give less, Tentrees started booking his own tours, averaging 200 concerts a year, all while promoting his own shows, tracking his own records, and acting as his own publicist. Tentrees learned the business while growing as an artist, pushing himself to continue to succeed.

"I know I'm not a musician, writer or performer yet, that I'm still just starting. People assume I am or have done something, but that's not even close."

However, over the past three years, Tentrees has accomplished much ;

- Released a live album recorded in Finland

- Released "North Country Heart" (Top 20 most played album in Canada)

- Signed to Continental, a European record label

- Secured a US publishing deal with Bluewater

- Has had songs featured in the CBC series 'Arctic Air' and Space Channel's 'Ring Of Fire'

- Toured and shared the stage with Mary Gauthier, Kelly Joe Phelps, Blackie & The Rodeo Kings and Fred Eaglesmith

- Capped off 2012 with a world tour of 140 concerts in 148 days that spanned Canada, the US, continental Europe, the UK and Scandanavia

These days he's performing solo and with his band, Hill Country News, and is gaining a reputation for both his dynamic solo shows and full band concerts, which range from storytelling folk rants to swampy high-energy dirges.

"I feel so damn lucky every night that I am allowed to do this, and am more motivated than ever to learn from it".
www.myspace.com/gordietentrees

www.sonicbids.com/gordietentrees

The Gothic Cowboy
"I'm a creek bank ghetto boy, a 2 legged child of the prairie. I been blown between the rockies and the rising sun, and I've tumbled up against a few cities. I began my singin' on the northern tip of the Louisiana Purchase, along the night shores of Edmonton, Alberta. I stayed the whiskey season then caught a warm southeasterly. I've touched Canada, the North Atlantic, and mined Colorado all over. I found that Kansas has the softest loins. The military trained me to stand upright and I've worked a pick ax and shoveled my grave a thousand times. The booze has begun to line my face. I've got an opinion on everything and I'll sing till I'm hoarse or the stalls are empty. I consider myself a neo pagan, a bat winged balladeer. The earth is my totem and I hold by her and all her species. I fly the banner of the dagger and the rose and declare my faith in both, all this is in my songs. The shepherd of wolves, moon mad and musical, I ain't no socialist jukebox. Mostly I bat my own pitches, though I'll hit an occasional Jimmie Rodger's spitter, the Hank William's slow ball, and that Bob Dylan slider. I'm traditional enough to walk some pretty ballad and mean enough to go down swingin' against the knuckle ball."
Note :
"When I retired the Border Band in 2016 after a 20 year run, I aimed to ride out my days playing solo. But I soon partnered up with 'Mandolin' Dan Hermreck, a fine player and even finer fellow. You can catch his sounds on our new acoustic CD 'Between the Wars' along with these 2 exceptional guest artists and friends, Jeff Jackson on standup bass, and Til Willis on harmonica."

The Grahams
"There is a special connection between American folk music and the railroad that has no parallel elsewhere in the world. Rail lines stitch together the sprawling fabric of American song. As writers of Americana music, our goal is to draw on the deep, recurring sources of American folk culture, giving them new shape" ~ The Grahams

The unique process that Americana group The Grahams employed in the writing of their debut album "Riverman's Daughter" resonated so well with the Nashville based band that they undertook a similar technique in the creation of new material, which will come together on their forthcoming release "The Glory Bound EP".

With "Riverman's Daughter" The Grahams traveled the Mississippi-hugging Great River Road, winding up on a houseboat in the Louisiana swamp where their songs of the river came together. A similar process went into the writing of new material, except this time, instead of following the lazy river, The Grahams rode streamlined rails, jumping aboard almost all the Amtrak cars including the Adirondack Line, the Texas Eagle, and the Sunset Limited, crisscrossing the country as the America that informs their songs whizzed by.

"Our methodology is to follow the paths and revisit the places that inspired our predecessors, not because we want to imitate them or faithfully reproduce their work, but because we are looking for the modern echo of older sounds, and hope to give shape to these enduring reverberations. Nothing can serve that methodology better than riding the rails".

Lifelong couple, both romantic and musical, Alyssa and Doug Graham have been performing together since they were teenagers, but fully committed to embracing their duo-ness with the release of the Graham's debut in 2013. 2014 saw them play over 100 shows in support of "Riverman's Daughter", including a 3 week run in Australia, which culminated with a performance at the Sydney Blues & Roots festival. The album was released on their own 12 South Records worldwide, except in Australia where Sony Music released it.

No strangers to the media they have appeared on Woodsongs, ABC TV and CBS Morning, and have been praised by American Songwriter, USA Today and the New York Times.
With their new release, "The Glory Bound EP", which was produced by Wes Sharon (John Fullbright, Parker Millsap), The Graham's are expanding their roots-based sound to include more propulsive and dynamic songs, as influenced by the speed and energy of their recent cross-country train travels, where the songs came together. Concurrently, they will be releasing a live album and film, "Rattle The Hocks", both produced and directed by Cody Dickinson of the North Mississippi Allstars, which chronicles their train-bound excursions and the influence of train travel on American roots music.
"We are not trying to reproduce the music of Woody Guthrie of Leadbelly or any other folk hero, but we are endlessly drawn to the master lines they (and their own forebears) laid down. Riding the rails gave us richer opportunities for this kind of work, allowing us to make the connection between rail and American song new, in a way that also honors the deep tradition of that connection".

Grand Old Grizzly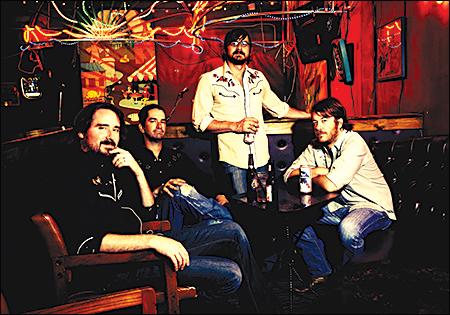 Grand Old Grizzly exploded on to the Texas music scene sharing the stage with Blackberry Smoke, Leon Russell, Rodney Crowell, Creedence Clearwater Revisited, Soulhat and many more. The band has received multiple nominations from the Houston Press including "Best New Act" and "Best Folk-Americana". Through their headlining performances at The Continental Club, Fitzgerald's, various festivals and The House of Blues, they have been solidifying their reputation as one of the best live bands in Texas.

Grand Old Grizzly's sound falls somewhere in that grand lexicon of americana music. Is it country, rock, surf, folk? Yes. While the musical styles may vary slightly from song to song, the songwriting remains solid throughout, a testament to the bands lyrical wit and musicianship.

Appearing at music festivals throughout Texas, including the main stage at Free Press Summer Fest (the 2nd largest music festival in Texas), has spread the word of Grand Old Grizzly and opened up their music to a whole lot of new ears. Be on the lookout for their newest release, "Cosmonada", now available!

The Grand Undoing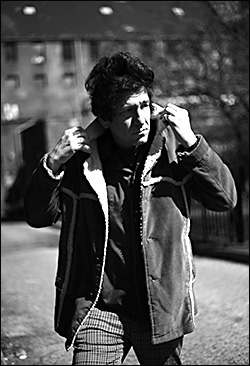 Seth Goodman, who records as The Grand Undoing, has two extreme passions in life, drinking sparkling wine and creating psychedelic post rock Americana confronting alienation and mortality. This strange mix, the bubbly and brooding, has become the stock-in-trade of TGU's growing catalog.
An only child, Goodman leaned hard on his record player while coming of age just outside Boston. The area's free form college radio and vibrant club scene also had a profound effect. The final piece fell into place later in life when Goodman developed a deep affinity for classic country and roots music. All these influences would swirl and collide with his deeply entrenched outsider's sensibility to form The Grand Undoing's distinctive sound.
First came 2011's "Appeasing The Sick", then 2014's "White Space Flavors & Parties On TV". Both made bold musical statements that landed in the vicinity of 'David Bowie on acid backed by the Swans' (Indie News At Noon.) With his latest release, "Sparks Rain Down From The Lights Of Love", on Secret Candy Rock Records, Goodman manages to push his musical boundaries even further. He romps from style to style, but never abandons his love of the almighty hook and cohesion, albeit the cohesion of constant upheaval.
When reflecting on the heady topics presented in the new material, Goodman explains that the end result is meant to uplift and inspire. He hopes The Grand Undoing's music will provide a cinematic escape, make great driving music, or be the perfect accompaniment to a bottle of sparkling wine.
Grant Langston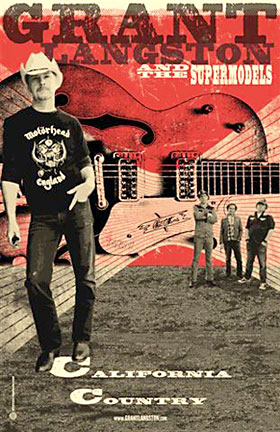 Grant Langston makes West Coast Country Music - a tradition that started up in the wildcat honky tonks of Bakersfield with Buck Owens and Merle Haggard, made its way to Hollywood with The Byrds, and crashed out in the bleak desert east of L.A. with Gram Parsons. Langston's take is traditional in structure, steel guitars and Telecasters spinning sad stories of lost love, hard work and harder drinking. It's roadhouse in attitude and appearance - irreverent, loud, and unapologetic. But even as he plays the onstage role of good-time entertainer you can't miss the real craft in the music, the stories that make it all work.

Born and raised in North Alabama, Langston took a turn in Nashville decades ago learning that the machine that makes modern country music wasn't his cup of tea. With a love of traditional country music he made his way to California and started recruiting rock musicians and teaching them the classic country catalog.

His latest record, "Working Until I Die", has been the basis for a summer of insider enthusiasm. Two songs have been tapped for HBO's hit series 'True Blood', and a third was chosen by director Mike Figgis for his new film, 'Suspension Of Disbelief'. Tour dates opening for Dale Watson, Wayne "The Train" Hancock, Band Of Heathens, Ben Harper and other country/Americana notables have helped his reputation spread.

The Great Dictators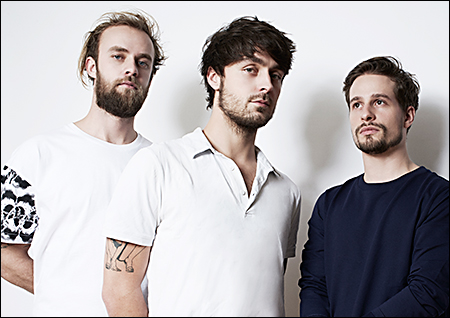 The Great Dictators is a Copenhagen-based rock band. They will soon be releasing their 2nd album 'Killers' through Danish label Royal Toad Records. The 1st single is called 'Strange Ways', and the animated video for the song stars Vladimir Putin and lead singer Dragut Lugalzagosi.

Singer-songwriter Dragut formed the band in the summer of 2011, and during 2012 The Great Dictators released 3 EP's. Danish radio and several medias quickly noticed their unusual sound, a mixture of Americana and Nordic melancholy, containing grand emotions and quirky instruments. The "dictators" achieved this by using instruments like saw, banjo, autoharp, mandolin and accordion, and especially Dragut's deep and intense vocals received a great amount of praise.

If you're just a small fan of great songwriting and an original sound, you should definitely begin to pay attention to The Great Dictators.
Greg Copeland


Singer-songwriter Greg Copeland is a Southern California native whose depth of feeling for music – and natural ability to conjure it up with spare,graceful melodies and lyrics that are plainspoken poetry – has been in inverse proportion to his body of work. That balance tips with hisnew album, 2008's 'DIANA & JAMES', an earthy, folk-flavored collection of 12 original songs produced by acclaimed musician Greg Leisz, a pedal steel master and ace guitarist who plays on every track. The disc follows uphis1982 Jackson Browne-produced debut album 'Revenge Will Come' (Geffen), which allmusic.com calls "a first-rate singer-songwriter affair"and was included in Time Magazine's 1982 year-end 10 Best list (along with Bruce Springsteen's 'Nebraska' and Richard & Linda Thompson's 'Shoot Out the Lights').

Copeland and Browne have been friends since they attended high school together in Fullerton, CA, and then entered the L.A. music scene in the late '60s. For a time, they lived in a compound of duplexes and triplexes in Echo Park, near Dodger Stadium, where J.D. Souther and Glenn Frey were also neighbors. In addition to collaborating on 'Revenge Will Come', Copeland co-wrote the song "Candy," which appears on Browne's album 'Lives In The Balance'. His credits also include the song "El Salvador," which Joan Baez recorded in 1989, and David Lindley covered "Revenge Will Come" on his 2008 album 'Big Twang'.

During Copeland's long hiatus from music-making, he and his wife raised two sons. He started songwriting again in 2000 – "I could feel it coming. The odometer clicked over and it was like I came out of a deep freeze. Songs just started pouring out. It took me a couple of years to really trust it. After a while, I was leaving one job and starting another, and I decided to give myself a hundred days to do nothing but write. Most of the songs on this record appeared in a rush of bits and pieces during that period, and it took me nearly four years to sort them out."

The title characters, Copeland says, "recur throughout the songs. They're the same two people moving through different lives, almost like three-dimensional chess. It's not a concept album, but a lot of little interconnections link the songs together." For example, the character in "I Am The One" was responsible for the death of the woman in "Muddy Water." Listeners might also recognize the character in "The Only Wicked Thing" as Hank Williams on the night he died.

Throughout, Copeland's warm, plaintive vocals and lilting melodies come alive against the backdrop of his novelist's gift for narrative and a pragmatist's sense of unadorned emotion. 'DIANA & JAMES' was recorded at Groovemasters in Santa Monica and Winslow Ct. Studio in Los Angeles. Copeland is accompanied by a stellar group of musicians that include, in addition to Greg Leisz on guitars: Jennifer Condos and Bob Glaub (bass); David Piltch (upright bass); Jay Bellerose, Danny Frankel and Don Heffington (drums and percussion); Patrick Warren (keyboards); Phil Parlapiano (keyboards and horns); and Gabe Witcher (violin). Carla Kihlstedt – a founding member of groups including Tin Hat, Sleepytime Gorilla Museum and 2 Foot Yard – is also featured on violin and delivers a gorgeous co-lead vocal on "Palace Of Love." Rosie Flores and Heather Waters appear on harmony vocals.

Reflecting on his return to songwriting, Copeland says, "It's like that saying, 'if you build it they will come.' If you offer yourself to it, if you show up, the songs will come to you. But first you have to show up. You do your best and hope another one comes, but you never know." As for offering up his first album in 25 years, Copeland says, "it's like putting a baby in a little reed boat and pushing it out into the river."

'DIANA & JAMES' sets sail on Inside Recordings on October 7, 2008.
"Diana & James" available here.

Gregg Stewart
Gregg Stewart grew up in the meadowlands of northern New Jersey in a small trailer park, nestled among the factories that bring you Chips Ahoy cookies, Yoohoo chocolate beverages and Matchbox cars.
He received his 1st guitar from a family friend at the age of 14, and after spending a humiliating amount of time trying to teach himself, he was lucky enough to meet and be mentored by the most musically talented high school dropouts in the state.
Gregg says, "I'd meet them every night after school at the local laundromat to learn new songs. We'd drop a couple quarters in the dryer to keep the place warm, unplug a couple washing machines, plug in our practice amps and start playing. To this day, I can trace the majority of my song sense and playing skills back to these guys, and my time in the laundromat".
At 16, Gregg moved to California to complete high school and pursue a career in art, but instead found himself working the factories of Ontario. During his stint as a forklift driver, Gregg began playing in a local punk band made up of fellow factory workers and all aspirations of an art career were soon abandoned.
At age 22 he signed his first publishing deal with EMI Blackwood Publishing and spent a year writing songs for them and collaborating in the Los Angeles songwriter scene. While writing for other artists around town, he helped form a female fronted rock, pop and soul act that soon signed to Elektra Records. Gregg describes his time in a band on a major label as 'my college education in the music industry'.
After leaving Elektra, Gregg formed his own independent label and released what would become the first Stewboss record, "Wanted A Girl". Recorded in various apartments, Gregg wrote, sang and played guitar on the whole album, while enlisting the help of his favorite musicians in the local Los Angeles music scene. The album received great critical acclaim, with 5 songs being featured in film and TV, such as "Let's Go For A Ride" heard in the Kevin Costner and Kurt Russell cult-classic "3 000 Miles To Graceland". Soon after, the band began receiving airplay on BBC Radio in the UK and a subsequent tour followed.
On the band's follow up release "Sweet Lullabye", Gregg's song "The Midnight Shift" placed as finalist in the John Lennon Songwriting Contest and his song "O' Carry Me" was featured in the stage revival of "Little Women", which played for over a year in London's famed West End. Stewboss went on to release 5 full length albums and tour Europe 7 times, sharing the stage with a wide array of artists such as Slaid Cleaves, Marah, The Bottle Rockets, Dolly Varden, Gary Jules, Alexi Murdoch, Slobberbone and the legendary Chip Taylor. Gregg has also toured as a sideman and guitarist both in the US and abroad, and in many cases helped to book the tours himself, due to his many friends and contacts in the UK touring scene.
Between touring and recording, Gregg has composed and created the score for a dozen independent films, documentaries and shorts, including the short-film "Beautiful Dead Things", which recently won awards at the 50th annual Houston World Fest, Diversity in Cannes, and at the Female Eye film festival in Toronto.
As a songwriter, Gregg recently co-wrote 3 tracks, including the 1st single "Boundless Fearless Love", on the upcoming Dead Rock West album, "More Love", which was produced by John Doe of X. He has also written and produced songs for a number of artists including Michaela Paige, The Mazarines, Brian Seymour, and Alex Davis. His songs and collaborations have received airplay in the US, the UK, Japan, Belgium, Holland, Spain, Sweden and France.
His debut self titled solo album, as well as his 2nd album, "TwentySixteen", are both due to be released in Europe this fall. "TwentSixteen" ia a collection of cover songs inspired by the iconic artists we lost in 2016.

Ground Level Falcons

Hailing from the blue collar, hockey town of Edmonton, Canada, the recently 3 piece Ground Level Falcons have seen their fair share of changes in the last year. One of the founding members, lead guitarist Adrian Armitage, left the group for family reasons this past July. Adrian's replacement, Brent Whitford, tragically passed away a month later, he was only 33 years old. The album release was in tribute to Brent. He was a type 2 diabetic, the cause of his passing. On a side note, the band will be donating any online LP sales to the Canadian Diabetes Foundation moving forward.
Another founding member, bassist Greg Kolodychuk, took a leave of absence from the group after the release of the latest album "The New Wilderness". Greg is getting married in mid October, him and his bride to be are expecting their first born in early November.
Despite all of the real life, behind the scenes changes, the band has managed to release their 3rd full length album since 2012, an album the band firmly believes is it's best release to date. "The New Wilderness" is an 11 song album that deals with 11 common fears that everyone feels at certain points in their life. It is an album about confronting these fears and working past them to get to a better place.
Each album has seen Ground Level Falcons add and remove certain aspects or instrumentation, this album got back to a more traditional rock line up of 2 guitars, bass and drums, however Adrian stepped up and added backing vocals in all of the songs.
This album also saw the debut of Adrian and Greg as songwriters with "I Meant To" and "Miles Away" respectively. "Memory Man" is the first track and it really sets the table for the listener with a simple, but hypnotic chord progression. Track 5, "Bring It Up During The Nighttime", is a track that the band is well known for in the live setting. It will take the listener on a colourful journey, it makes the perfect over the hump midway point in the new album.
Ground Level Falcons have become known for their moody, downbeat, minor keyed alternative rock that pulls from Queens Of The Stone Age, Neil Young, R.E.M., Pearl Jam and Nirvana. "The New Wilderness" is definitely a tremendous culmination of all of these influences coupled with the fact the band has been playing together for over 5 years now.
The album plays wonderfully cover to cover and is meant to be listened to as such. Great care was taken in the sequencing of the songs in order to tell the story in the most engaging way. Now that the newest release is available in Canada, Ground Level Falcons plan on releasing "The New Wilderness" throughout Europe, Japan, Mexico and Australia in the final months of 2017 and in to the spring of 2018.
Enjoy "The New Wilderness"!
https://facebook.com/GroundLevelFalcons
https://groundlevelfalcons.bandcamp.com
https://reverbnation.com/groundlevelfalcons
Gus McKay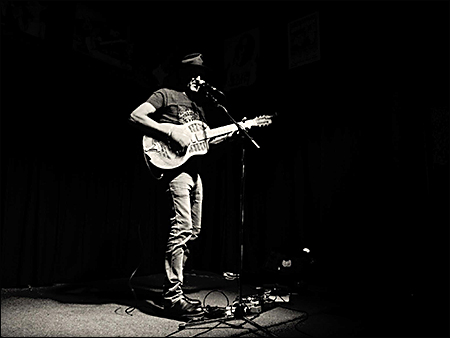 Gus McKay is a successful songwriter and musician after almost 20 years as a seasoned recording artist and performer. He sings and writes all his own material, plays guitar, blues harmonica and more recently tenor saxophone, while also performing in a number of bands and as a solo artist in his home town of Fremantle, WA.
His earthy style of music is sage like, but still in step, and finding it's own niche around the world , within the modern blues idiom. Inspiration flows constantly ,as he bases himself in the country, finding solace on the road and peace in the bush. Weekends are spent away, playing music in the city.
"Talisman" is his latest release and possibly his best work to date. It has 10 new songs at 39 minutes length and is available on CD and vinyl, featuring strings, horns and an eclectic list of instrumentation.
After almost 20 years, Gus McKay can now to be regarded as a seasoned recording artist, performer and producer with his output released on his own RPM label.
He sings and writes all his own material, plays guitar, blues harmonica and more recently tenor saxophone ,while also performing in a number of bands and touring as solo artist in eastern Australia and performing in his home town of Fremantle, WA.
His earthy style of music has a sage like bonhomie. With his undeniable roots to the land and nature. A farmer and stock man most of his life, but now a fulltime musician, he's devoting his time to carving out his own niche on the world stage.
Already having 454,000 plays on one streaming site alone, this free promotion , has attracted many fans and influencers willing to share his music with others on social media.
"Talisman" is his 5th album, and possibly his best work to date. The album consists of 10 new songs, a shout out in the modern blues idiom.
His musical influences are many and varied. Artists he cites as inspiration are the likes of Chris Whitley , David Crosby, Donald Fagen, Little Walter, Freddie King, Howling Wolf, just to name a few.