The Lovell Sisters, Rebecca & Megan Lovell, took America by storm playing at the Grand Ole Opry, Telluride and other top venues and festivals. Now still only 21 & 22 years of age they have launched themselves as Larkin Poe with 5 EP's and 1 live DVD in two years and performances with such stars as Elvis Costello, Richard Thompson and The Indigo Girls. During 2012 they played headline shows at festivals across Europe including standout shows at Beautiful Days, Celtic Connection, the Hebridean Celtic Festival and at Cropredy festival, where they broke the festival record for CD sales! As if that is not productive enough, they are credited for lending a hand to the albums of Blair Dunlop, Gilmore & Roberts, as well as the teenage pop favorites A Rocket To The Moon.

Now the girls present a full album, this time collaborating with multiple Norwegian "Spellemann" winner Thom Hell, and their special guest Sola Akingbola from the multi millon selling band Jamiroquai. The album was recorded in two periods over the two last years, at the studio "Ocean Sound" in Giske, Norway, the same studio Scottish band Travis just finished their upcoming album in. It started as a project to see what could come of a collaboration between Larkin Poe and Thom Hell, a Norwegian artist Larkin Poe had listened to and liked while touring Scandinavia. Luck brought the two bands together, as Thom attended the bands concert, and two visits to the studio later, 10 songs are presented on the album "The Sound Of The Ocean Sound".

Sola Akingbola, the man playing percussion in the multimillion selling UK band Jamiroquai heard a rough mix of the album after playing at the Nobel peace prize concert in Norway and was so eager to play on the record that he spent his 2 days off on his 2 months Jamiroquai tour to lay down some steady percussion work on the album.

The album, available on CD, LP and digital download, has 10 tracks, 6 signed by the sisters in Larkin Poe, 3 signed by Thom Hell, and 1 of the songs was co-written by Rebecca Lovell and Thom Hell in the studio. Masterpieces of pop songs with Larkin Poe's signature mandolin and dobro works, together with the strong voices and choir work of both Larkin Poe and Thom Hell. The album also have the strong musicians Daniel Kimbro on bass, Chad Melton on drums and Mike Seal on guitars, all musicians who have played in the Larkin Poe band up until recently. The Norwegian producer Audun Borrmann recorded and produced the album in close collaboration with Larkin Poe and Thom Hell.

The album is viewed as a project, and the band will only appear on stage together on a few selected concerts in 2013.
www.larkinpoe.com

www.facebook.com/larkinpoe

Last Man Standing

Where did it all go so wrong for Max Vanderwolf? When did he lose his faith in love and goodwill? Why did he give it away so callously or cas-ually? And what did he trade it in for? Some songs? Some words? Some memories of a vaguely good time that will haunt him for his remaining years?


Considering the 10 stunning tracks on "False Starts & Broken Promises" by his band Last Man Standing it may have been a fair trade. The songs are memorable, the lyrics powerful, and it sounds like he's stumbled down a colorful if crooked path.

Vanderwolf felt this darkness grow inside of him. And after several attempts at recording a new album, the New York-based songwriter gave up and slipped in and out of various forms of self-abuse. Various demo tapes circulated through the music community and they became well-known amongst the community of underground song-writers.

Thrusting himself back into a world of despair and obsessed with artistic endeavour Vanderwolf finds himself in rehab. In an attempt to maintain normalcy, he joins a rehab book club where he is immediately discovered by guitarist and former-pill popper, Chris Cordoba who has himself experienced the verisimilitudes of the music business:

"His demo tapes were widely known to the few in the know that knew. They were the stuff of legend – well, sub-legend--or probably sub-sub legend. After a discussion on that weeks reading, Evelyn Waugh, I think it was, I asked him point blank: Can I produce your next recording? He agreed immediately without knowing a thing about me. We dropped out of rehab that week and started on the record."

Soon the band was playing gigs to enthusiastic audiences. A regular fixture at The Lost Vagueness burlesque parties in London, the band was invited to perform at the Paradiso in Holland for the ''London Calling Festival'', support slots with the Polyphonic Spree, Mercury Rev and Circulus, a weekly residency at Madame Jojo's and festivals including V Festival, Lovebox Festival, Secret Garden Festival and Electric Picnic Festival in Dublin.

"Now I'm in deep again," says Vanderwolf. "And I'm losing my mind - everything must go. Sacrifice it all. Damn the torpedoes. March, soldier. I can almost taste victory. Or is that nerve gas?"

Recorded against great odds, under great constraints and with great ambition, "False Starts & Broken Promises", is the soundtrack to someone's downfall - hopefully not Vanderwolf's.
"False Starts & Broken Promises" available here.
www.myspace.com/lastmanstandinggroup

www.wildflowerrecords.com

Lathouwers & Barbier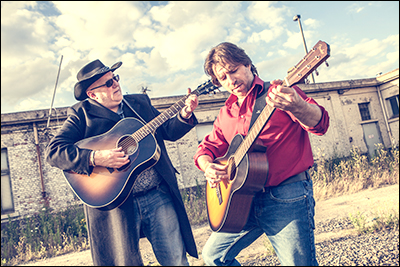 Walter Lathouwers and Bart Barbier. Opposites by look, complementary musical. There is no better way to describe this Belgium based singer songwriter duo.
Walter started playing guitar at age 8. As a self taught singer songwriter he sang and played wherever he could. Through the influence of the bands of the early 70's, he evolved as a musician with a broad interest in blues, pop and rock.
Bart started playing classical guitar at age 7. In his teens he discovered the electric guitar and sounds of Jimi Hendrix and Richie Blackmore, which were the first main influences. In 1996 he joined the 'De Til, Music Univerity' in Antwerp. Afterwards he became a guitar teacher and, occasionally, a session guitarist.
They started writing music together in 2015. Very early on they realised that this process was going far too smooth and in the fall of 2015 they deceided their music needed a platform. So the acoustic experience was born and a first try out gig was planned for Febuary 2016. The reactions were so positive that in the next weeks, new gigs were flying in. A few months later they composed more than enough songs to fill a complete album, and the plans for their 1st full album were born.
In June 2016 they entered the Sputnik Studio in Schoten and recorded their 1st full album "No Time For Rock'N'Roll" in an intense period of just 3 days. The album has just been released. It features 11 original songs and 1 remarkable cover of Bob Dylan's "The Times They Are A-Changin'". The music has a big 'in your face' feeling in the most positive way and shows a remarkable musical craftmanship in songwriting and performance. Their style is a sweet marriage of all american and roots based styles of music. From heartland folk, rock to delta blues and so muck more.
Gradually towards the end of 2016 some local radiostations in Belgium and the Netherlands started broadcasting their music. At this very moment, the beginning of 2017, they are full speed ahead in promoting the released album and writing new material for the next step. Lathouwers & Barbier is live already joined by singer An Cornillie and they also started rehearsing with a full band.
www.facebook.com/lathouwersbarbier

Laura Meade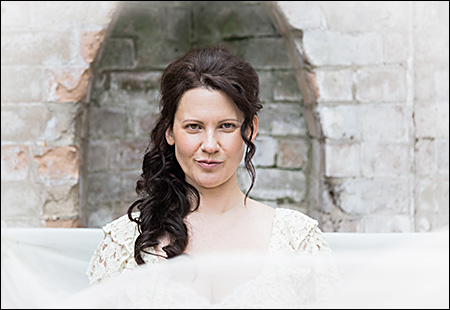 Laura Meade's background in musical theatre helps define her unique approach as a lyricist and musician. "Remedium" combines Meade's love of art rock with the emotion of musical theatre. In addition to being a vocalist for the progressive rock band IZZ, her career includes performances around the world with many different artists and on a multitude of stages.

"Remedium" features progressive, adventurous extended tracks such as "Sunflowers At Chernobyl" and "Dragons", as well as songs with art pop sensibilities, such as "Conquer The World". Meade's incredible range and versatility as a vocalist is evidenced throughout the album and particularly on songs such as "Every Step" and "What I See From Here".

Meade is joined by her IZZ bandmates on several songs, as well as Randy McStine, from The Fringe and Lo Fi Resistance on "Sunflowers At Chernobyl" and Jason Hart, from I and Thou, Renaissance and Camel, on "Irradiation".



Lazy Afternoon
"Attractive. Strong. Engaging stuff and the musicians are all exceptional." ~ John Apice, No Depression
Lazy Afternoon from Sweden delivers catchy americana, a pot of influences from country and folk fock with a pinch of tex mex in it. Now their 2nd album, "Almost Home", is out.
www.facebook.com/lazyafternoongotland

Leaf Rapids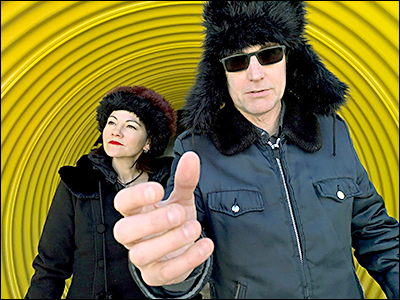 It started the way all good things do, with a story, one that emerged from the time shrouded attics of Keri Latimer's family history. A tale of the great grandmother she knew only as tiny and softspoken, a gentle soul who only spoke Japanese. Who would have guessed that once, in her youth, that same little old woman stabbed a man with a pair of barbershop shears?

That tale became the torch to light a new journey. As the years turned, Keri plunged into the depths of her family's ancestral memories, resurfacing with stories like jewels that had been tucked away and forgotten. These she polished and kept safe, waiting until it was time to hold their colours up to the light once more.
Now, all of those stories come together on "Citizen Alien", the brand new sophomore album from Winnipeg folk duo Leaf Rapids. The project is a labour of love for Keri and her husband, Devin Latimer.

Through their own family's stories they created a new world from the old, delving into the intimate truths told by voices from decades long gone. Each of the album's 10 songs spins out a thread, binding history and identity to time and place. Threads that crossed oceans, stretched from Kyoto to Iceland's wind whipped northern coast, tangled in the heart of the Canadian prairie. Stories of lives that crept forward in boats acros the water, lunches packed in liquor store bags and battered suitcases bursting at their seams.

There is an openness on this record. There is space. It spans out like the vastness between stars. The liquid silver of Keri's voice spills over a brushed snare, a theremin trill, an acoustic guitar, all are given room to speak fully. Maybe it's partly that they recorded Keri's vocals first, an approach she'd never tried before, either as Leaf Rapids or her previous incarnation as part of Juno award winning alt country quartet Nathan.

Whatever its genesis, "Citizen Alien's" soundscape is intoxicating. Co-produced with acclaimed Winnipeg multi instrumentalist and composer Rusty Matyas, the record saunters from the summery strums of the opener, 'Dear Sister', to the wintery harmonies of 'Caragana Switch' with Alexa Dirks and Grant Davidson. Whimsical melodies strike a stark contrast with unsettling imagery, all of it playing out in the mind like an old sepia toned movie. For Keri, who also scores for film, that flickering cinematic quality is intentional, it crystallizes the convergence of her composing life, her folk life, and the life of her family.

But this is not only a personal record. Every family has stories of people who crossed oceans, who survived, who struggled and tried. People who knew injustice. And though some of those stories now fade into the haze of time, the truth of them remains vivid. Consider the album's title track, declaration of love between ancestors divided by the travesty of Canada's 2nd World War-era Japanese internment camps, if the same thing happened today, Keri points out, she and Devin would be split up, their children taken away.

Today, that kind of horror still threatens. Hate still festers, and power still tries to push human lives into the divide. But there is hope. Because, as "Citizen Alien" shows, we are all the dream of a future our forebears once had. Every day, we carry that dream forward in the stories we are heir to and the wisdom they hold, and every day, we have a chance to let those tales shine.

Lelle Dahlberg
"I was born in the rural outback of Bureå, Sweden, to hard working parents. My mother Siri worked with caring for the elders, and and my father Torsten worked the vast forests of Västerbotten.
The one who inspired me to take up music from the very beginning, was my grandfather on my mothers side, Kalle Markström. He played the guitar, the fiddle and sometimes he sang.
I think I must have been about 10 years old when I started to investigate grandpa's beautiful Levin archtop guitar. Got my first own guitar a few years later and eventually started playing alongside a couple of friends and we formed a band, The Sailors.
I wrote my 1st song when I was 13, and after that there has been hundreds and hundreds more, some where I have written both music and lyrics, some are co-writes, and some just lyrics for the music of others. A couple of hundred has been recorded by artists and bands and has topped the Swedish charts.
Now, I have finally decided to release a few of my own songs on an album, this time under my own name, or rather, Lelle Dahlberg.
These words are true."
~ Lelle Dahlberg

Lesley Kernochan
Lesley Kernochan is an americana singer songwriter with occasional bursts of comedy, swing, pop, and jazzy mouth trumpet. Within each unique song Lesley's versatile voice brings music to life that is intelligent, achingly beautiful, and playfully surreal. In Lesley's new album A Calm Sun, she settles into a tender country/folk sound that "casts her in a place delicately between the soundscape of Kacey Musgraves and Norah Jones—studied and soft-spoken, yet rollicking. [PopMatters]."
"A Calm Sun" features the talents of Dean Parks, Aaron Sterling, Jeff Babko, Dan Lutz, Christopher Bruce, Scott Jacoby, Emily Lazar and John Schimpf. It was recorded in Los Angeles at The Village and East West Studios.
Lesley has an eclectic background as a saxophonist, contemporary composer, operatically trained coloratura, musical saw player, and now singer songwriter. She has 4 albums of original music including the acappella creation "Undulating", her indie rock pop jazz sensation "The Pickle Jar", the Parent's Choice Gold Award winning children's album "A Day In The Life Of A Boogaleeboo", and her most recent americana record "A Calm Sun".
Lesley is being represented in Germany, Austria and Switzerland by Make My Day Records, and independently under her own label Maple Syrup Music in all other areas.
www.store.cdbaby.com/cd/lesleykernochan3
Levon Helm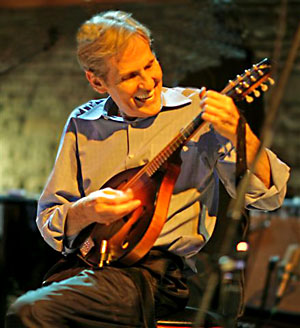 On September 17, 2008, the legendary Levon Helm took his beloved Midnight Ramble on the road to one of America's treasured venues, Nashville's historic Ryman Auditorium. Accompanied by such luminaries as Buddy Miller, John Hiatt, Sheryl Crow, George Receli, Sam Bush and Billy Bob Thornton, the Levon Helm Band created an unforgettable night of stage magic.

Available on June 6th, 2011, "Ramble At The Ryman" – Live CD & DVD (each sold separately) captures the joy, essence and reverence of Helm's live shows. This collection features the Levon Helm Band in a veritable tour through the American songbook, performing classics from Helm's tenure with The Band, as well as song's from his Grammy winning release "Dirt Farmer" and selections from artists such as Chuck Berry, the Carter Family and more.

"Ramble At The Ryman" came on the heels of "Dirt Farmer's" stunning debut which won a Grammy in 2008 for Best Traditional Folk Album and landed Helm a spot in Rolling Stone's 'The 100 Greatest Singers Of All Time'. In 2009, Helm released "Electric Dirt" which marked his highest debut in Soundscan era at #36 and spent six consecutive weeks at #1 on the Americana Radio Chart. Helm won his second consecutive Grammy for "Electric Dirt" in the inaugural category of Best Americana Album in 2010.

The June 6th release of "Ramble At The Ryman" coincides with the commemoration of Levon Helm Day on May 20th. Established in the House of Representatives by the Honorable Maurice D. Hinchey in May 2006, Mr. Hinchey declared "It is because of this great man, and the great music he produces that the Village of Woodstock, New York, has declared May 20th as Levon Helm Day. It continues to be an honor and a great pleasure for so many of us in New York and across America to bear witness to the incredible career and life of this very strong, extremely talented and generous man. I look forward to many more Midnight Rambles."

The Levon Helm Band continues to play to sold out crowds at his weekly 'Midnight Ramble' concerts in his hometown of Woodstock, NY. Since 2004, a who's who of artists and fans from around the world gather to share the stage and join in a celebration of this musical icon.
www.levonhelm.com

www.vanguardrecords.com/publicity

Libby Koch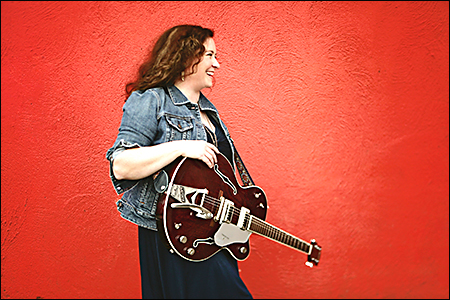 Describing Americana singer songwriter Libby Koch as 'country meets soulful', Free Press Houston perfectly pegs the artistry captured on Koch's new album, "Just Move On", to be released on June 24th, 2016, by Berkalin Records.
Working in Nashville with Bil VornDick, she draws on legends from Patsy Cline and Loretta Lynn, to Dolly Parton and Emmylou Harris, among others, to craft an album of 'true cryin' and leavin' country songs'. Combining her country soul with a 7th generation Texas troubadour's storytelling skill, Koch fills these songs with intimacy and honesty. Like the most timeless country classics, they're the kind that make you feel good about feelin' bad.

Koch's gospel grounded and honky tonk voice powerfully navigates the emotions inherent in an album about relationships, starting with the opening break up trio, "Just Move On", "You Don't Live Here Anymore" and "Out of My Misery", 3 diverse, retro to modern songs that ultimately convey more about the triumph of empowerment than the pain of loss. Tracked live with veteran players handpicked by VornDick, the album, her 4th, is a fine follow-up to her 2014 release, "Tennessee Colony", which drew on her ancestors' stories to address themes of family, faith and home. Calling it 'a frisky blend of country, folk, bluegrass and gospel set to some mighty fine fiddle, banjo and mandolin' and labeling it 'daisy fresh', the Houston Press put "Tennessee Colony" on its year end top 10 list.
Though Houston native Koch began writing songs in junior high school, she never considered doing so professionally until she attended law school at Nashville's Vanderbilt University, where she discovered she could hold her own in a city full of heavyweight talents. A job at a large Houston law firm convinced her music, not law, was her true calling, and eventually, she decided it was time to, just move on.....
Lincoln Briney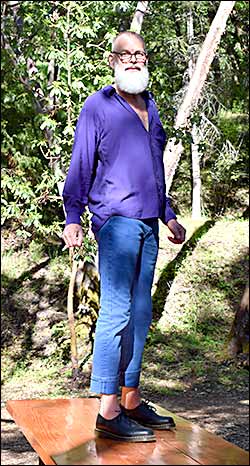 "Homeward Bound" is Lincoln Briney's 3rd full length studio recording. When he decided to take on Simon & Garfunkel's iconic melodies, he wanted to do so in collaboration. For this project he chose the highly respected Chicago based arranger and producer, Paul Langford. Together they've reimagined some rare gems from Simon's canon, most are familiar, some are lesser known. All are infused with a unique modern sensibility and bolstered by Lincoln's signature close flying vocal harmonies, penned together with Langford. Briney's delivery, as if singing directly in your ear, will take you back to that distinctive 70's moment of singers like Kenny Rankin or Michael Franks at their early best. The sound and feeling is fresh, intelligent, direct and uniquely Lincoln.
Long a first call session singer, Briney has worked on recording projects and on the concert stage with Bobby McFerrin, Janis Siegel of Manhattan Transfer, Jackie & Roy, Leiber & Stoller, Andy Bey, Bill Frisell, Jane Monheit, Mark Murphy, Julie Wilson, and many others.
Titles include a hauntingly rich treatment of "Bookends". "So Long Frank Lloyd Wright" is tinged in bossa nova with vocal chorus and flugelhorn. The bright and spirited samba feel of the title track, "Homeward Bound", will make you want to pack your bags. There's the achingly poignant "Flowers Never Bend With The Rainfall, then "Old Friends", done as a lilting waltz, which takes us home. Here is a new gift to a public crying for something genuine, heart felt and sublimely sophisticated.
www.facebook.com/lincoln.briney

www.facebook.com/Lincoln-Briney-Music-304972663187000/

Lisa Mednick Powell
Lisa Mednick Powell is a musician and songwriter who resides in 29 Palms, CA, close to Joshua Tree, with her husband and bassist extraordinaire, Kip Powell. Together they have a band called Arroyo Rogers, which plays country hits from the 60's and 70's, along with songs penned by the Powells. As a keyboard player she has worked on stages and in studios from New York to New Orleans, and from Austin to Auckland. She has worked with too many artists to mention, known and unknown. Some highlights for Lisa were working with Earl King, Alejandro Escovedo, Ray Wylie Hubbard, James McMurtry, The Chills, and Juliana Hatfield, just to name a few. Playing original music, both hers and that of others, is her strength. She has an uncanny ability to find just the right part for 'your' songs. While living in New Orleans she was part of the popular rock and roll ensemble, The Song Dogs. They have recently reunited to record an album of fresh songs.

Since age 7, Lisa has pounded the piano, studying the classical greats, some jazz, with the late great John Malachi, and lots of rock and country. She also played saxophone for many years, studying for a time with the late great Charles Neville in New Orleans. While in New Orleans she also learned to play the accordion.

Lisa Mednick Powell has a new album out after quite a long hiatus. The album is called "Blue Book". Her previous albums, "Artifacts Of Love" and "Semaphore" were critically well received, and "Blue Book" is a logical follow up to those albums. Lisa's artistic concepts and themes have remained consistent throughout all of her works.

Fred Mills, of Blurt Magazine, writes: "'Blue Book' is Powell's 3rd album, and considering it's been nearly 16 years since her previous album, 2002's acclaimed 'Semaphore', the obvious question becomes, why the delay? Part of the reason is that she was busy getting a master's degree, but really, the answer resides in these 10 remarkable tunes. She was taking the time to live her life, learn its many lessons, and turn those experiences into songwriting gold".

In Stereo Embers, Dave Cantrell writes, "Similar to the Band's mythic epiphanies or the sand mandalas of Tibetan monks, the songs on 'Blue Book' seem held in this sort of tension of timelessness that makes them feel both fleeting and stamped forever on your music listening heart. It's not a trick, there's no sleight of anything going on, they convince you of that from the very start. It's just how they arrive, as if they're fully formed souls aware of their own mortality".

Because Lisa wants the music to convey the emotion as much as the lyrics do, every song is a mini soundtrack that swirls around dark and truthful lyrics.

Lisa Mednick Powell writes songs that take you on a winding road straight to the heart of the matter. Her voice is unadorned, but it suits the songs, and her profound poetry is drenched in evocative layers of sound that wrap around her sinuous lyrics and give them credence.
Little Green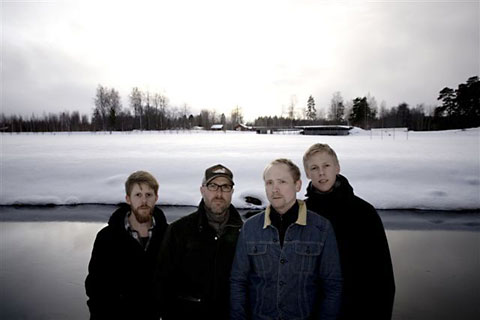 It may seem unlikely that one of the most interesting bands in the genre often referred to as Americana, resides in the city of Gothenburg, Sweden. This is, however, a fact, and their stunning new album "Innocent Again" is here to prove it.

Thanks to bouts of touring and that reliable phenomenon called 'word of mouth', Little Green are starting to make waves in their home country, as well as on the international scene.

"Innocent Again", their 3rd album, is arguably their best so far. With its inventive variations on country, folk, southern rock and jingle-jangle guitars, it will most likely be the album that takes this already highly-respected band to the next level. Little Green always had good songs. This time around, everything else has fallen into place as well. Everything has improved a notch or two or three - Arrangements, performance, recording, mixing, and mastering.

On "Innocent Again", Little Green leave the folky tendencies of their last album behind, and go for a fuller, more electric sound, with some surprises thrown in for good measure. Basic recordings were made in Sven Karlssons and Hasse Carlssons Studio Lydde in the spring of 2010. Additional recordings were done in the States and Thomas Pontén's home studio.

The album is full of highlights. To begin with, it features two duets, "This Is Our Life" (featuring Lisa Pedersen), and "I Can Talk Again" (featuring Keith Miles). "Innocent Again" features background vocals by Kimmie Rhodes, whose songs have been recorded by several major artists, including Emmylou Harris and Mark Knopfler. A songwriter's songwriter who enjoys a lot of respect from her peers. Ted Russell Kamp, with whom Little Green will do their fourth tour in August, adds backing vocals to a couple of tracks. The subtly Dave Matthews-inspired "Upside Down" describes a poor person's upbringing, from a Swedish point of view. "Don't Tell Me It's Over", an old song that was re-worked for Little Green, now features a southern rock groove that let the rhythm section stretch out a little. The majestic closer, "The Band Played On" is reminiscent of The Jayhawks and Ryan Adams, with a touch of swedish folklore.

The nucleus of Little Green was born in 2004, when Thomas met singer-guitarist Andreas Johannesson. "We actually bumped into each other due to the fact that our children were the same age", remembers Thomas. It soon transpired that both of them were making home recordings of songs, but had started to feel the urge to perform the material live. Their musical tastes were similar, but not identical, making for a great blend of styles rooted in rootsy american music. Andreas' laid back personality, great ear and smoothly raspy singing style blended well with Thomas driven personality, and more intense style of playing. In 2006, they started performing as a duo, mixing original songs with material by Tom Waits, Carly Simon and others. Deciding to apply for the Swedish Country Championship, they made it to the finals in the alternative country genre. They were joined by additional members on bass, and pedal steel. For the following year's championships they added banjo and fiddle to their sound.

"Hardcore bluegrass musicians mocked us because we had a drum kit, but for us the styles and instrumentation are not as important as the songwriting, which is the core of the band", says Thomas. "Several of my older songs have been re-worked to suit the Little Green sound, whatever that is".

For a while, their music was labelled Acousticana. But things were about to change. Undeterred by the hostile reception Dylan got in the mid-sixties, the band decided to "go electric" in the spring of 2008, when agreeing to do their first tour with fellow Americana artist Ted Russell Kamp. Kamp has released several well-received solo albums, as well as being the bass player, and sometime songwriter, for Shooter Jennings. "I dusted off my electric guitar, and influences by Little Feat and The Band, and Californian singer-songwriter and country-rock influences slowly started creeping in", remembers Thomas. Open-minded listeners may also be able to detect another, more unexpected ingredient: British new wave pop. "I was always a sucker for three minute pop songs, as recorded by Elvis Costello, Joe Jackson and XTC in the late 70's and early 80's. This to-the-point approach surely suits their lead singer. "Andreas rarely feels like jamming", Thomas smiles.

Karl Wassholm was the third member to join Little Green. His fellow bandmembers describe him as a very musical guy with diverse musical influences: he's a Bright Eyes-fan with metal roots which makes for a sensitive player who can turn into a powerhouse bassplayer, when needed. Jonas Holmberg comes from the south of Sweden, and is the most recent member to join Little Green. Having spent most of his adult life on the road, he has toured with major Swedish "dance bands", worked as a truck driver and now studies to become a pilot.

What makes Little Green different from American bands is the Scandinavian vibe that complements their knowledge of the Great West, It can be traced in the melancholic and reflective lyrics and subtly Swedish folk harmonies. "European DJ's tend to like the Scandinavian vibe. Hopefully it's the best of both worlds", says Thomas. "We are influenced by everything we hear, and we certainly don't pretend to be an American band". Americans tend to love them, though, and Little Green have done three tours co-headlining with Ted Russell Kamp, as well as being his backing musicians. Just like The Band (and, later, Tom Petty & the Heartbreakers) did with Bob Dylan. Needless to say, they look forward to touring together in Sweden again in August.

Until then, listen to "Innocent Again" by Little Green!
www.littlegreen.se

www.myspace.com/littlegreenswe
Liza Carbé
Liza Carbé is a bassist, guitarist, vocalist and composer based in Los Angeles. After years in the music industry, she finally has her first solo CD available, "Wait For The Spring".

The vocal music, forged in a modern, yet timeless new age style, represents compositions as far back as "Songbird", written when Liza was 19, to last year's creative work "Wait For The Spring", inspired by the passing of Liza's mother.

Liza is perhaps best known as one of the co-founders of the internationally acclaimed, Billboard-charting latin-guitar-world-fusion group Incendio.

In 1999, Liza and her husband and partner JP Durand started working with guitarist-composer Jim Stubblefield. Together they formed the latin guitar world fusion group Incendio. Their first 2 CD's charted on Billboard, CMJ, and various other charts. To date, they have now released 7 CD's and a DVD internationally, and tour around the United States and beyond for an average of 120 dates a year at festivals, theatres, clubs and cultural centers.

Liza's life is a total immersion in music and the creative process. She is so pleased to finally be able to share her first true solo CD "Wait For The Spring".
Lo Kivikas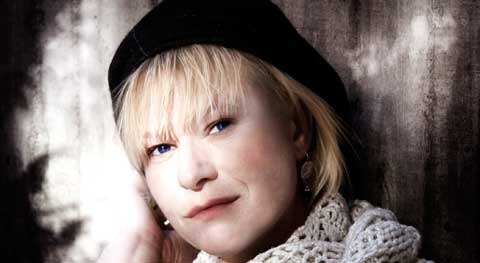 Lo Kivikas is a Stockholm, Sweden based singer/songwriter. She performs either solo accompanying herself on guitar or with her band delivering a tasteful mix of rock, country and folk music that has garnered international critical acclaim.

Her debut release, "Master of Your Mind" has been topping playlists in both the U.S. and Europe. For more details and to hear tracks from "Master of Your Mind" please visit Lo's myspace-page.

"Lo's songwriting is kind of like if Fiona Apple got therapy and decided she liked what she saw in the mirror in the morning."
- Chistopher Coolidge - (Internet programmer, Guerilla Radio)

"Lo Kivikas is probably Stockholm's best kept musical secret. With the passion of Patti Smith and the depth of Marianne Faithful , she arouses that "conscious punk" that resides inside of every human being."
- Darrin Mazzilli - (songwriter/music publisher - Angel Tongue Music)
The Long Ryders
"Whenever I hear this 1st new Long Ryders' song in 30 years it only takes me about half a minute before I have to push back my chair, turn the volume up, and start dancing around the room like a happy fool. A killer Tom Stevens' song, a strong ensemble performance, a real true thrill to be back in the saddle again, riding high with The Long Ryders, my musical home away from home." ~ Sid Griffin
Americana pioneers, L.A.'s The Long Ryders, has just released "Bear In The Woods". Penned by bassist and vocalist Tom Stevens and produced by Adrian Olsen and The Long Ryders, it is available on Spotify, iTunes, Pandoraand YouTube. Additional newly recorded songs will follow closely thereafter.

The new music comes just before the band's first CA tour run in 30 years, playing club dates before their 2017 Stagecoach Festival appearance. Shows include The Chapel in San Francisco (4/26), Constellation Room in Santa Ana (4/28) and The Roxy Theatre in West Hollywood (4/29).
Songwriter Tom Stevens offers the following about his new tune, "The message is complex. I wrote this song about a bear, a friendly one, approaching it like a children's song. But what emerged under its surface was different. I likely had the state of politics on my mind. The bear in this song may not be the friendly, all knowing guru that he appears. But in real life, it's up to us to seek our best hopes and not our worst fears in our gurus. Lately I feel that too many have done the latter".
Lead guitarist and vocalist Stephen McCarthy explains how the new music came about, "The band played a number of shows in 2016 and we felt it would be worthwhile to try and write and record some new material. Greg flew out to Virginia and we recorded a few new songs at Adrian Olsen's Montrose Studio. Sid and Tom sent new tunes over and we recorded remotely for the first time".
Tom continues the story, "30 years on and the band still sounds wonderful, mature, familiar yet new, and all very much The Long Ryders. It's brand new musical scenery in our long ryde, and we're all enjoying the view".
Drummer Greg Sowders agrees, "30 years goes by in the spin of a wig hat. We wanted to give our fans something new for our spring tour. It's so great to be back in the studio with my favorite rock 'n' roll band. We hope you like this new music as much as we do".
https://soundcloud.com/redqueenmgmt/bear-in-the-woods-the-long-ryders/s-faBPy

Lorin Hart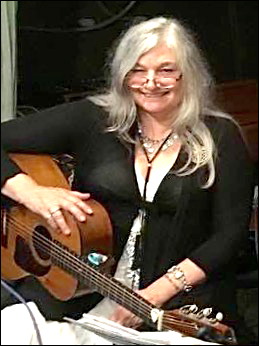 Lorin Hart has been writing songs about basic issues of love and trouble for most of the time since she left the snowy pastures of Northwestern University and dove into the whirlpools of Haight Ashbury, Woodstock, Cambridge, Greenwich Village, Coconut Grove and Fayetteville, Arkansas.

After years of partnering with her guitar slinger husband, and running around briefly with the likes of Tim Buckley, Leonard Cohen, Phil Oaks, Country Joe Macdonald and Lucinda Williams, they split up and she kept half the debt, her guitar and the kids.

She recorded her 1st solo CD "Breathe" with Hal Blaine and Don Randy of the famed Wrecking Crew some years back, which brought her air play around the country, as she continued writing while finishing raising up her spectacular children. She has now released her 2nd album "Love Come Back", featuring Jim Keltner, and looking forward to many more years of finding ways to tell her story in song.

The famed Paul Zollo would have her tell you she is also the grandaughter of renown early silver screen stars, John Gilbert and Leatrice Joy.
www.lorinhart.bandcamp.com/releases

Love On Drugs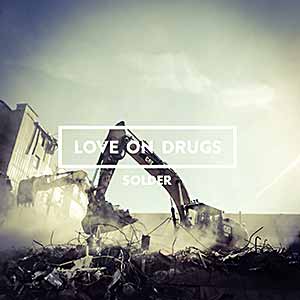 "Solder" is the title of Love On Drugs 2nd album, due for release April 13th, 2018. Behind the name Love On Drugs we find Thomas Pontén. He describes himself as an in Gothenburg residing singer songwriter and guitarist, who, for the past few years, has tried to combine the easiness of pop, with the often more harsh and brooding storytelling of country usic. Love On Drugs has been compared to Karl Wallinger's World Party and it makes sense since he, just like Thomas, tends to mix influences from both sides of the pond in his music.
Love On Drugs is essentially a solo project. Pontén has written the songs and sings as well as plays all the guitars. The album was for the most part recorded at the producer, Magnus Johansson's studio but some tracking was also done at Thomas' own studio close to his home in Gothenburg. Together they've produced an album that probably first will find it's way to listeners who share Ponténs eclectic taste in music. However the level of songwriting is so high and the songs so catchy, that most people will find them very appealing.
On the album you also find Krister Selander, Love On Drugs´s bass player since day one, drums and percussion was played by Martin Lillberg, and one of Thomas´s favourites on the Gothenburg scene Anders Göransson, a.k.a. Anders Enda Barnet, on keyboards. Last winter when Pi Jacobs from Los Angeles did a short tour with Love On Drugs and Ted Russell Kamp she got to do some backup vocals.
All the songs were written by Pontén, except for the closing track, "Night Ride Home", written by Joni Mitchell. "One of the world´s best songs and Joni Mitchell one of the world´s best performers", Thomas reckons. His old band was also called Little Green, named after Mitchell´s song off her classic album "Blue".
Lyrically the songs on "Solder" are often about different flaws of man. The album aims to comfort us and reassure us that the not so charming traits really are what makes us human and wants to piece us back together.
Pontén describes the 9 track long album as a homage to the fantastic songwriters of the 70's and 80's. "Every Now And Then" reminisce of British pubrock by Nick Lowe, Graham Parker and Rockpile, epic "Scar" of Elton John, David Bowie and Beatles, and "Gone Away" sounds like a mix of Neil Young with 'twin guitars' a la Thin Lizzy. There are also more modern 90's and 00's influences like Teenage Fanclub sounding "Solitude", and americana ballad "At The Rainbow's End". "Insomnia" starts off as a 60's ballad but ends like a cacophony by Radiohead or Arcade Fire. "Your Kind Of Man" is one of few rock songs in the meter of 7/8 and is a nod to both 70's classic rock, as well as older prog rock from Genesis and Rush. "I love so many types of music and I just can't hide it in my songwriting", Thomas concludes.
https://facebook.com/loveondrugs/

Low Lily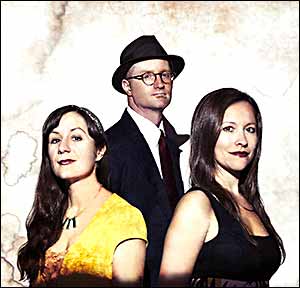 Start with excellently matched vocals, add some world class playing, sprinkle with raised off grid americana and you get Low Lily. Flynn's deft flatpicking on guitar and mandolin and Lissa's virtuosic fiddle playing are grounded by Liz's percussive rhythm guitar playing, the sounds of which combine joyously in this stunning ensemble.
With a vocal blend that has been dubbed 'outstanding' and 'meticulous', Low Lily's cohesive sound comes naturally for musicians whose lives have been entwined on the road and onstage for almost 2 decades. Setting down roots in Brattleboro, Vermont, the band has crafted a signature sound which they have shared with enthusiastic audiences throughout North America and the UK, garnering 2 #1 songs on international folk radio and 2 New England Music Award nominations.
Chosen as Falcon Ridge Folk Festival's 'Most Wanted Band' of 2016, Low Lily plays acoustic music that is deeply rooted in tradition yet sounds refreshingly contemporary. With their first full album release, "10 000 Days Like These", Low Lily shares an intimate, no tricks involved, collection of songs that showcases their talents and proves them to be a formidable, ready for prime time act. A first album this strong doesn't come from newbies, all the members have performed with numerous well known names in folk and traditional music. Flynn has toured with Ruth Moody, John Whelan, Cathie Ryan and Aoife Clancy. Liz has toured with Tom Chapin, Livingston Taylor, Melanie, and Long Time Courting. Lissa has toured as a solo act as well as with Solas and Childsplay.
Lowlands
Lowlands are a rock band, formed in Pavia, Italy, by British born singer-songwriter Edward Abbiati. Hard to pigeonhole, their eclectic sound (a powerful mix of electric and acoustic guitars, piano, accordion, violin, bass and drums) has been compared to such diverse groups as Wilco, Whiskeytown, Soul Asylum and Green On Red. "Roots on the inside and grunge on the outside", according to one review.

Since breaking onto the European roots rock scene with their debut album, "The Last Call" in 2008 to strong reviews, Lowlands have recorded two further albums – "Gypsy Child" (2010), which featured duets with Amanda Shires and Tim Rogers (You Am I) and was mixed by Chris Cacavas and the forthcoming "Beyond" (2012), produced by Joey Huffman (Soul Asylum), as well as three EPs – "EP Vol 1" (2009) and two download only live recordings - "Radio & Kitchen Sessions" (2010) and "Live in Newport" (2011).

In 2010, Lowlands (featuring Chris Cacavas) contributed a stirring version of "Soul Driver" to the Italian Bruce Springsteen tribute album "For You 2" produced by Ermanno Labianca. A touching cover of the Beatles' classic "In My Life" was released in 2010 on the tribute album "A Day In The Life", a celebration of the life of John Lennon and of the Pavia music scene.

In 2011, the band backed Hebridean Folk duo Donald and Jen MacNeill on their album "Fathers & Sons" and have recently recorded (as "Lowlands and Friends") a Woody Guthrie tribute album – "Better World Coming", which is only for sale on their website and at their live shows.

Lowlands have toured extensively, both in Italy and abroad, playing clubs, small theatres and festivals (as well as a few jails and a church!).

Lowlands & Friends
"In 2012 we invited friends from around Pavia to make an album for the centennial of Woody Guthrie's birth. It was a fun way to make music with friends and local bands we love, while paying tribute to one of the greats. In 2016 with a few more band and solo albums under our belt we decided to record Townes' last ever setlist and to invite friends we had played and recorded with from around the world. We had no budget and every single guest played for free as we recorded this in livingrooms and kitchens, studios and rehearsal rooms. Someone even made a contribution over the phone. Musicians from Austin to Melbourne, from Stockholm to Southend on Sea, from Philadelphia to Pavia. We treated Townes' songs not as relics but as living and breathing beings and we mixed them up till we smiled. To tie all the various contributions together we needed someone special and we got him. Ex-Borderline manager, legendary tour manager and DJ, Barry Marshall-Everitt was the only man I would have trusted to bring it together. We love his radio work and thought it would be cool to present this as a radio session. Rome based Route 61 Music adopted this album and my thanks goes to Ermanno Labianca for opening his doors to us for this album. I am proud of the album and so grateful to all involved, both past and present Lowlands members as well as all the guests. We hope you enjoy listening to this as much as we enjoyed recording it. Thanks." ~ Edward Abbiati, Lowlands
Loveflowers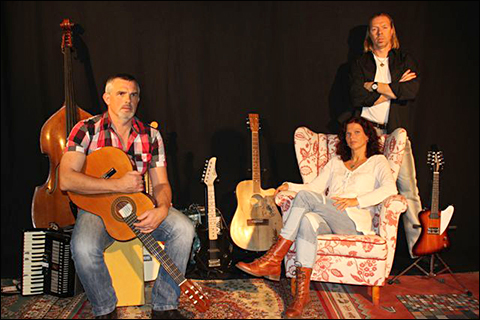 "He tucked the instrument under his chin, raised his bow and waited. His eyes were staring at the beautiful ceiling painting. After a short moment of silence, the music started to flow into his ears. The resonance of the violin filled the empty space with its stunning sound…"

This was the start of Loveflowers second album and the song was "Like A Brick Of Stone". New studio, new challenges and a new sound merged into Loveflowers world of music.

The debut album had its roots in alt country, folk and pop music. The same natural blend is in the second album. All songs have their own identity, and character, but Loveflowers' soul permeates the entire production. You can still hear the acoustic sound from the first album present, but now embedded in an electrical world.

"We felt we produced a special sound when we wrote 'Shepherd Of Soul' says Michael. Influences and experiences from various styles of music created the song within 30 minutes. The step was not far to the next song "Children Eyes", which received an acoustic sound, due to the guitar figure. "I knew immediately that it would not work with an electric guitar", says Leif.

"We knew after the first album that we wanted to increase the intensity in the songs. It was not obvious at first, but we found the content, structure and sound of many of the song ideas that were composed from start", says Michael.

"In an ideal world, the listener will feel equally involved, as we do, in the music and lyrics. We are proud of our achievements and feel that this album has developed Loveflowers, and taken the music to another level."
www.milemusic.se

www.loveflowers.se



Luke Jackson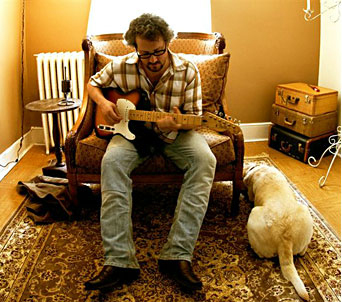 In the Spring of 2006, a seven-year email correspondence culminated in the meeting of Luke Jackson and Magnus Börjeson. Luke had long been a devoted fan of two of the Swedish musician's former bands: Beagle and Favorita, and the two songwriters finally met in Paris where Magnus was mid-tour playing in The Cardigans. By the end of the weekend they were like old friends and Luke had accepted an invitation to Sweden for the upcoming Midsummer long weekend holiday. These celebrations were taking place in the countryside outside Malmö at the Aerosol Grey Machine - the stunning all-analogue recording studio of Christoffer Lundquist, producer and multi-instrumentalist extraordinaire, former member of Roxette and founding member of Brainpool, another of Luke's favourite bands.

The Midsummer weekend was a magical time filled with wonderful people, beautiful weather, great music, fantastic food and free-flowing booze of the highest quality. As Luke boarded his flight back to London in a Schnapps-induced fog, he considered the invitation to "come back and record any time". It had been six years since the release of his self-produced second album "Momentum", and Luke knew that the songs currently springing from his right hemisphere were the best he'd ever written.

"Why not make an album with my favourite musicians on the planet?" he mused.

And so Luke returned to Sweden in January 2008 and set to work in the studio with Magnus on bass and Christoffer's Brainpool bandmate Jens Jansson on drums. The four musicians worked quickly and spontaneously to capture half a dozen songs, including "Come Tomorrow" which Luke had begun writing the day before leaving for Sweden. Luke returned to London buzzing with excitement. Not one to manifest small, he sent the rough mixes of the songs to renowned London-based string arranger Robert Kirby (Nick Drake, Elvis Costello, John Cale etc). To Luke's delight and surprise, Kirby loved the songs and offered to write orchestrations for the album and accompany Luke to Sweden to conduct the necessary recording sessions with nine players from Malmö's Opera Orchestra.

Luke had managed to bring together two of his most beloved musical worlds: the pop sensibilities of his friends in Sweden, and the distinctive eloquence of Robert Kirby's string arrangements. It is the collision of these two worlds which makes "...And Then Some" so compelling. Densely layered guitars and vocal harmonies fuse with sweeping string lines, none of which ever draw the ear too far from what lies at the heart of Luke's music...gorgeous, expressive, unpretentious songs born of the trials and tribulations of a life lived to the fullest.

"...And Then Some" also comes in an audiophile LP edition, half-speed mastered by the legendary Stan Ricker (Joe's Garage, Brothers In Arms, and the mobile fidelity edition of Dark Side Of The Moon), pressed on 180-gram vinyl in a beautiful gatefold sleeve.

There is also a 45rpm 7" featuring "Come Tomorrow" b/w "A Little Voice" which comes with a hidden download and a DVD featuring the video for "Come Tomorrow" and studio footage of the sessions for "A Little Voice".

Check out Luke's recording sessions videoblog at :
www.reverbnation.com/lukejackson
Luke Powers
Luke Powers was born in Chattanooga, TN. He attended the McCallie School where he graduated as valedictorian and captain of the wrestling team. He received a Morehead Scholarship to the University of North Carolina at Chapel Hill.

Unlike his other scholars who went into fields such as medicine and law, he chose the more lucrative field of folklore. Luke received a fellowship to Vanderbilt University, where he studied the work of his hero William Blake, and began a band called "The Four Zoas" in Blake's honor.

At a Zoas' gig Luke met Brian Ahern, legendary producer of Emmylou Harris, Johnny Cash and George Jones (among others). Ahern published Luke's songs and introduced him to Tommy Spurlock, producer, musician & steel-guitar wizard. Tommy had produced Rick Danko, David Olney and Chip Taylor — and played with groups including The Band, Leon Russell, Rodney Crowell, to name a few. This odd couple — a college professor and a musical "road dawg" - hit it off immediately. Luke helped Tommy with his next project 'Burrito Deluxe'; Luke wrote songs with Mark Collie and Earl Bud Lee and collaborated with the legendary Sneaky Pete Kleinow of The Flying Burrito Brothers.

In 2005 Spurlock got the idea of writing a protest album — against the US war in Iraq, George W. Bush and the decaying state of the nation in general; Americana music of an America gone horribly wrong. Luke had already written a number of protest songs for the cause and came up with the name: 'Kakistocracy' (meaning government by the least honest or competent). The CD, released on Austin Records, featured Luke and Tommy as The Spicewood Seven with Jamie Oldaker (Eric Clapton, Leon Russell), Rosie Flores, Elana James (Hot Club of Cow Town) and Garth Hudson (of The Band). The effort received high praise.

Luke conjured Garth Hudson into recording on Luke debut CD 'Picture Book' (2007) on Phoebe Claire Records. Garth brought a timeless Band-like swirl of sound to songs like "Knoxville Girl" and "Tommy's Going Home To Texas". The latter song, written about Tommy's decision to move from Nashville to Austin (and saying goodbye to a dream), brought a tear to Garth's eye during the late night/early morning session. Luke admits, "it's the highest praise I could ever imagine".

Luke decided to follow up his "personal" album with a more abstract concept with his CD 'Texasee'. Luke wanted to evoke a mythic American landscape littered with the remains of love and violence — Sam Peckinpah, the Coen Brothers and a little Cormac McCarthy thrown in for good measure. Since Spurlock had now relocated to Austin and Luke was in Nashville, the name was more than simple geography. The project also began Luke's long-time collaboration with engineer extraordinaire Bradley Hartman (Emmylou Harris, Willie Nelson).

He continued to expand his range and reputation with the well-received albums 'Running To Paradise' - the title borrowed from W. B. Yeats. This was Luke's offbeat "religious album" featuring the song "Johnny Rotten Come To Jesus" which he performed live on Knoxville's WDVX at the invitation of DJ Wayne Bledsoe.

The follow-up, 'HWY 100' (2010) delved further into Southern Gothic Americana with songs like "The Ballad Of The Minie-Ball" (a true story in which a ricochet bullet impregnated a southern belle) and "World's Smallest Confederate Veteran" (a sideshow midget, with uniform and pointed beard, astride on a shetland pony).

Luke's university colleagues think of him as a Blake scholar and little suspect that his music is getting airplay all over the US, Europe, Australia and Asia. He's just happy that his music is out there.

Luke's brand new release 'Memphis Mermaid' pairs Luke with session guitarist extraordinaire and Nashville neighbor Chris Leuzinger (Garth Brooks, George Strait) playing truly "electric" guitar well beyond the bounds of the Nashville sound. Michael Smotherman (who has played with greats such as Roger Miller, Glen Campbell and, yes, Captain Beefheart) returns on keys, and Suzi Ragsdale (Guy Clark and her dad Ray Stevens) gives the mermaid a human voice.

The CD is a concept album about Memphis (and the decline and fall of the American dream) and Mermaids (the miracles all around us that transcend that fall). The mermaids take the form of literal mermaids in the Mississippi to a transgender tween at the brink of puberty to Picasso's "Girl With Mandolin".

There is also a song about the Mayan Calendar ("Last Day Of The World") - hopefully the song will get some listens before the world ends next month, but at least, Luke say, "I'm going out with a bang!".

Lynn Jackson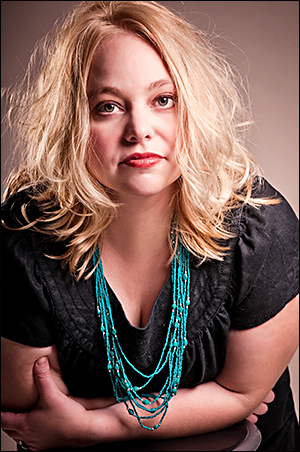 For Lynn Jackson, it is all about the songs. 10 years and 6 albums into her recording career, the one constant fans have come to expect is top notch songwriting and that voice.

"When I write a song, I often hear the arrangement fully formed – I let the songs lead me into whatever direction they want to go. I guess I'm considered a folk-roots artist, but if my writing and ideas take me outside the genre, I'm not afraid to stretch out creatively. There are no rules when it comes to songwriting."

To celebrate her 10 year milestone and bookend that part of her career, Lynn is gearing up to release her new album "The Acoustic Sessions" on Busted Flat Records. Released as a duo album with her long-time collaborator Chris Boyne, the album revisits 13 songs from her past albums in a more sparse acoustic setting.

"Chris is a really talented songwriter and multi-instrumentalist who fronts my one of my all-time favourite bands called Sexdwarf. We've worked together for the past five years and he is often my accompanist when I play live. The idea behind this recording is to give people a little taste of what we do in concert. Everyone on the record has played live with me in some form or another."

Recorded basically live off the floor at Norman Blake's (Teenage Fanclub) home studio, "The Acoustic Sessions" showcases the strength of Jackson's writing with the songs nestled in arrangements that are tasteful but minimal.

"On the original recordings, some of these songs featured strings, electric guitars, piano – much bigger arrangements. The tracks on the new album are closer to how they sounded when I wrote them. But instead of just releasing bare-bones version of the songs, I've fleshed them out a bit with upright bass, pedal steel, violin, national steel – still minimal, but with a little extra sparkle here and there. Norman has a great ear and captured everything beautifully."
Mark Logan of Busted Flat Records says of Jackson; "I never know what to expect when Lynn hands in an album. To go from something like 'Restless Days' which is pretty gritty and electric to 'Soft Stars' as the follow up which is primarily piano and cello, it's always interesting and unexpected. Lynn's records are always deep with songs and reward repeated listening as the songs reveal themselves."

"'The Acoustic Sessions' feels to me like marking the end of a chapter. The songs I am writing now are leading me into a more atmospheric electric direction. Some are going to feature my 4-piece band with me playing electric guitar on some of the tracks. I'm going electric - It's exciting!"
www.lynnjackson.net

www.bustedflatrecords.com



Lynne Hanson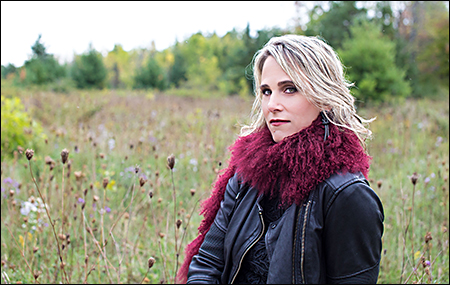 We all carry a little bit of weight on our shoulders, but being compelled toward songwriting is a welcome burden for Lynne Hanson. At 1st listen, her warm, gritty, boot stompin' music leads you through the southern USA, though Hanson hails from Ottawa, Canada. Her sound is born honestly through a lifetime of experience and influence, expressed through the rock, blues and roots that bleeds from her very being. With a liberal amount of Texas grit and a polished Nashville sensibility, Lynne's songs are familiar and comfortable, yet fearless and strong. She likes things a little rough around the edges, but her deep bluesy croon is pure and full of fortitude. No matter what the song, there is a weight and a warmth to her expression.
In her brand new release, "Uneven Ground", produced by Winnipeg's Scott Nolan, Hanson explores the realm of giving sound advice through songwriting, and fighting back against the devil within us. Permeating the recording is a restrained intensity, elevated with a finger picked beat, beautiful piano accompaniments, dobro and wind instruments. "Working with Lynne was like chasing a train", says producer Nolan, and the album charges out of the gates with the electricity of "Carry Me Home", winding into down home roots ballads like "Stronger" and "Just For Now". The title track "Uneven Ground" is a full on blues assault, conjuring images a glamorous chanteuse stretched out in front of a baby grand in a smoky nightclub. "Counting Heartbeats" and "Every Honest Misstep" each have a unique, driving, rain on the windshield quality, with a pace that leans in on the gas just a bit. All together, "Uneven Ground" is an authentic expression of Hanson's rustic style, brimming over with imagery and cleverly penned lyrics, and a crystal clear production. It steps proudly into the next generation of roots and blues music, while still respecting traditions.
Growing up in Ottawa, Canada, Hanson started playing guitar as a teenager, eventually working her way to her award winning debut, "Things I Miss", in 2006. 2 more albums quickly followed, "Eleven Months" in 2008, and "Once The Sun Goes Down" in 2010. Each new release garnered critical praise, earning Hanson a Canadian Folk Music Award nomination in 2009, an invitation to the Kerrville Folk Festival, and the prestigious Colleen Peterson Songwriting Award, administered by the Ontario Arts Council. After a few years hiatus, Lynne Hanson returned with a new approach to songwriting, releasing her 4th studio album "River Of Sand" in 2014 with producer Lynn Miles, a Juno award winning artist. "River Of Sand" stands out as the creative output of the personal journey endured over her four year break, and saw her writing mature into a more intuitive and visceral style.
Lynne Hanson has toured across Canada, the US, Europe and the UK, either solo or with her band The Good Intentions. She's showcased in Austin, Phoenix and Memphis, toured in support of Grammy nominated artist Gretchen Peters and Steve Forbert, and performed at the legendary 100 Club in London England and the Bluebird Cafe in Nashville to name a few.

The LYNNes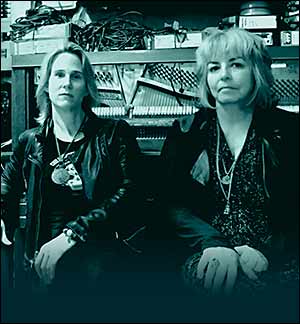 The LYNNeS are Canadian heartbreak poets Lynn Miles and Lynne Hanson. These 2 songwriters are not new to working together, having toured and written songs off and on over the past 10 years, and with Miles having produced 2 of Hanson's albums, "River Of Sand" in 2014 and "7 Deadly Spins" in 2015. For THE LYNNeS songs are what matter the most, and their debut album "Heartbreak Song For The Radio" pairs hauntingly gritty lyrics with tight vocal harmonies.
The duo adopted an old school approach to recording their album, choosing to record to tape and recording all the bed tracks and many of the vocal and acoustic guitar parts live off the floor. Tracks like "Don't Look Down" and "Dark Waltz" showcase the unmistakable touch of Juno award winning guitarist Kevin Breit (Nora Jones, KD Lang, Rosanne Cash). The infectious "Recipe For Disaster" highlights the songwriting duo's knack to craft a catchy melody and memorable lyrics, while the radio friendly title track "Heartbreak For The Radio" begs for the listener to hit repeat. The athletic groove of the funky "Halfway To Happy" is a brilliant counterweight to the airy "Blue Tattoo", which would not be out of place on a Fleetwood Mac album.
Each song on the album is a co-write, producing a truly collaborative effort, drawing on the strengths two Lynn(e), to create a sum greater than two individual parts.
The 2 witty songwriters play off each other live, often leaving the audience howling with laughter with their between song-banter. Miles has a slight edge in the humour department. Not surprising given Hanson's burden of a lifetime of carrying the weight of a superfluous E. In addition to their beautiful harmonies, the 2 are skilled multi instrumental musicians, acoustic and electric guitars, piano, harmonica, mandolin, percussion.
Lynn Miles is one of Canada's most accomplished singer songwriters, with 14 albums to her credit, the winner of 4 Canadian Folk Music Awards, including 2011 English Songwriter Of The Year, and a 2003 Juno award for Roots & Traditional Solo Album Of The Year. Her song "Black Flowers" appeared on Claire Lynch's Grammy nominated album "North By South".
Lynne Hanson has been playing her brand of 'porch music with a little red dirt' for the past 10 years, has released 6 albums, won the Colleen Peterson Award for songwriting, and been nominated for a Canadian Folk Music Award.