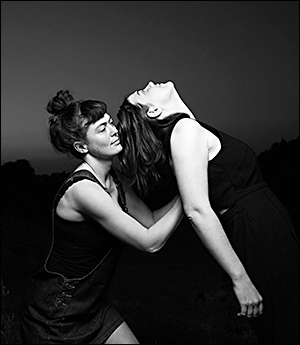 Award winning Melbourne, Australia's The Maes, formerly The Mae Trio, are sisters Maggie, banjo, guitar and vocals, and Elsie Rigby, fiddle, mandolin and vocals.
The Maes are currently working on their 3rd album, which is set for release in May. What started as a plan to make a 4 track EP mid tour last year at Lake Echo studio in Nova Scotia, Canada, with producer Daniel Ledwell, turned into recording a brand new album in studios across Canada, Ireland, Scotland and back home in Melbourne, working with Ledwell in Canada, Gordon Maclean on the Isle of Mull, Scotland, Liam King on Inish Bofin, John Fitzgerald in West Cork, Ireland and finally finishing up back home in Melbourne with Brendon Love of The Teskey Brothers.

Over the last 3 years the pair have toured extensively, bringing their unique contemporary twist on folk music to audiences in Australia, North America, the UK and Ireland, most recently performing at the legendary Telluride Festival in Colorado. Other stand-out shows include performances at the Hydro Stadium at Celtic Connection, Glasgow, Americana Folk Festival, Nashville, Cambridge Folk Festival, UK, Edmonton Folk Festival, Vancouver Folk Music Festival, Canada and Woodford, Port Fairy and National Folk Festivals, Australia.

Their sophomore album, "Take Care Take Cover" was awarded Best Folk Roots Album 2017 by The Age Music Victoria Award and has received rave reviews at home and abroad with The Australian calling it a "simply superb sophomore album". They have also performed sessions for Rolling Stone and Sirius XM Village Folk. "Take Care Take Cover" was recorded in Nashville, Tennessee with producer and engineer Erick Jaskowiak (Crooked Still, Tim O'Brien, Darrell Scott, The Waifs). The album features guest performances by The Stray Bird's Maya De'Vitry, Darrell Scott, The Time Jumper's Jeff Taylor, Victor Krauss, Jano Rix, and Kai Welch. The album follows on from their debut, "Housewarming", which earned them the Folk Alliance Australia Youth Award and NFSA Folk Recording of the Year.

The Maes new album is set for release May 3rd, 2019.
www.themaes.com.au

www.facebook.com/themaesband

Mara Levine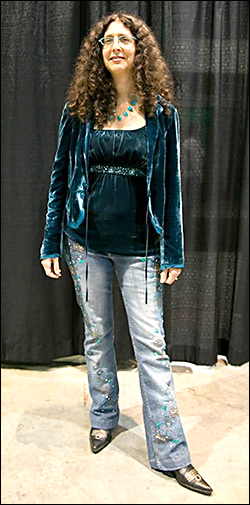 "Some people, like the one described in Leonard Cohen's classic song, are born with a golden voice. Mara Levine is one of those gifted few who fit that definition. Hearing her sing makes you stop whatever you are doing and listen. Known for her warmth, sincerity and impeccable natural musicality, she makes us all listen more intently, and celebrate the beauty that she brings to every song she sings and inspires us to do better ourselves, in whatever field we work. Thank you, Mara, for making us all remember the poetry of lyricism". ~ David Amram
Called one of the best singers of her generation by Christine Lavin, folksinger and jewelry designer Mara Levine, like a skilled gem cutter, selects songs with inherent beauty, examines them carefully, then crafts and polishes them to a glittering brilliance. According to folksinger and activist Si Kahn, 'Layering harmony line on top of harmony line, Levine creates rich tapestries of sound and emotion'.
With her 3rd album, "Facets Of Folk", Levine has found her true voice and it rings clearly and powerfully like a bell or chime, reminiscent of her inspirations Judy Collins and Joan Baez, as she explores some of the different faces of the folk genre. Most songs on the project are filled with Levine's lush harmony arrangements and invite the listener to sing along.
"As I was selecting material for my 3rd CD" said Levine, "I was inspired by the current political and social challenges facing us today, and thought a great deal about the importance of speaking out against injustice, both societal, and for people in our lives who are being wronged".
On "Facets Of Folk", Levine presents a number of songs of social conscience with themes of taking a stand, making a difference, considering the treatment of others and becoming a better person. Those tunes, written by popular contemporary songwriters, as well as emerging talents, are all carefully set among folk favorites and lesser known songs.
The lead off track, "You Reap What You Sow", by Susan Shann, recorded with bluegrass luminaries Greg Blake, Bob Harris, Rob Ickes, Andy Leftwich, Mollie O'Brien, Mark Schatz and Scott Vestal, was extremely well received when it was released as a single in November 2017, hitting # 1 on the Folk DJ chart and spending 22 weeks on the Bluegrass Today Grassicana chart.
A traditional holiday song from the Scottish Hebrides, "Taladh Chriosda" has been re-recorded with frequent touring partners Gathering Time. 4 additional songs were recorded with Gathering Time, including a rousing version of the Tommy Sands protest anthem, "Daughters And Sons", featuring special guests Kim and Reggie Harris swapping lead vocals with Levine, and "By My Silence", a provocative warning about the perils of remaining passive in the face of injustice, written by award winning Florida singer songwriters Ellen Bukstel and Nick Annis, which reached # 1 on the Folk DJ Chart when it was released as a single in September 2017.
"Facets Of Folk" was co-produced by Bob Harris, (Johnny Cash, Vasser Clements, Girlyman) who plays guitar and helped with arrangements on many of the tracks, and also with John Guth (Tom Chapin, Galt MacDermot) who plays various instruments and helped with arrangements on 5 of the tracks. Other contributing musicians are Kim and Reggie Harris, Robin Greenstein, Michael G Ronstadt, Ed Trickett, Josh Joffen, Terry Kitchen, Caroline Cutroneo, Jan Alba, Harold Morton, Sean McComiskey, Barbara Novick, Cheryl Prashker, Tilman Reitzle, Akiva Wharton and Patrice Avsharian Wiseman.
Marcus Eaton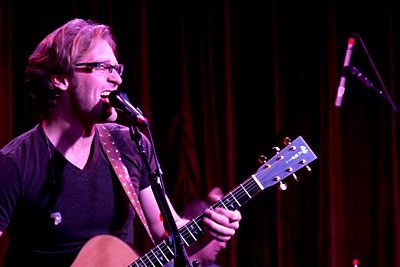 Marcus Eaton's career has been a study in dichotomy. His music is unique and original, yet wide in its appeal. His band is but a trio, but is as sonically powerful as any twice its size. His influences and famous fans include icons dating to the 60's (such as Rock'N'Roll Hall Of Fame-member David Crosby), and those who are among today's most acclaimed artists (such as Tim Reynolds of Dave Matthews Band).

Eaton might be a small-town guy at the core, but his music knows no borders.

The singer/songwriter/guitarist from Boise, Idaho, recently released his 5th CD of original material, "As If You Had Wings", an effort that has proven Eaton's appetite for expansion. Powered by swirling bassist Ben Burleigh and powerhouse percussionist Kevin Rogers, the release is robust, a real rocker at times, yet shows the thoughtful songwriting that has been an Eaton trademark since he signed his first recording contract with a subsidiary of MCA Records in 2002.

As one reviewer noted, the latest CD is Eaton's "most accessible yet aggressive rock music yet. He's developed into a dazzling guitarist". Announces another, "The intricacy of Eaton's songs is gratifying and unfortunately lacking in most mainstream rock". Eaton's style is an excellent mixture of maturity and excitement".

The band has been likened to such vaunted trios as Cream, Rush and Police, with Eaton's clear and inviting voice and ever-dazzling guitar work pacing the band.

One of the more discriminate authorities in rock history agrees with the haughty praise heaped on Eaton.

"I truthfully think he's one of the best young singer-songwriter guys in America, maybe in the world", Crosby says. "He's an enormously talented person. And it comes from a very, very good place. People who really listen to music, I think, will find him just a joy. He's a really brilliant writer. Brilliant musically. Brilliant lyrically. And he just plays (guitar) like God on a good day!"

And this lavish praise is imparted after a mere two-year collaboration between Eaton and Crosby, who were introduced by a mutual friend two years ago and forged a bond through their passion for music.

Eaton has been a featured act for such wide-ranging artists as Bob Dylan, Train, Victor Wooten, Dave Matthews Band, Tim Reynolds, Derek Trucks Band, Martin Sexton, John Mayer, Jewel, Counting Crows, Jason Mraz and Sheryl Crow.

Eaton borrows from traditional rock, funk, reggae, flamenco, classical, jazz and folk, has toured extensively with Tim Reynolds. The Dave Matthews Band guitarist says, "Marcus weaves a tapestry rich in musical depth and soulful feeling. Sweet impassioned spot-on singing round out this total package of dynamite".

Eaton has performed at venues vast and intimate. He has been featured on the 20,000-capacity Gorge Amphitheatre side stage during a show headlined by Dave Matthews Band. His CD release party at The Knitting Factory in Boise crammed the concert hall even beyond it's official 999-seat capacity.

Born in Pocatello, Idaho, Eaton has been one of the most acclaimed artist in the intermountain west for more than a decade. With such luminaries as David Crosby among his confidants, he seems poised to take the step to stardom many have anticipated for him since he first picked up a guitar as a child.

"I think everything happens in a great way for me", he says. "It happens when it's supposed to happen".

www.marcuseaton.com

http://marcuseaton.bandcamp.com
Maria Solheim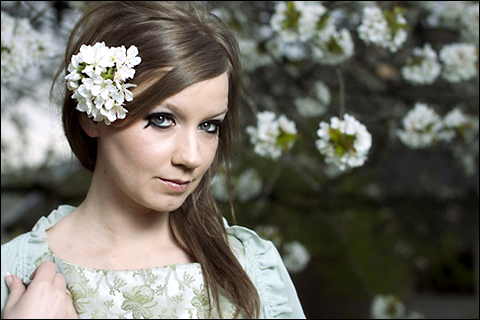 What do you have when you combine songs that speak to the soul, talent that shines the spotlight on the darkest corners of your hopes and fears, music that inspires, comforts and makes you want to alternately laugh, cry or reflect – with a heart that touches all that hear her and an honesty that makes you want to be a better person? Maria Solheim.

Maria originally aspired to be a reporter, having started working as a freelance journalist in her native northern Norway at the tender age of 14. Luckily for us, she turned her abilities for stating the truth to songwriting – in English (the better to disguise her lyrics from her parents). Love isn't an easy topic when you're a teenager. By the time she was 18 she had caught the eye – and more importantly the ear – of the music industry, resulting in her debut album "Barefoot" being released when she was just 19. Featuring some of Norway's best studio musicians, the album started to generate opportunities for Maria, leading to a support spot with Susanne Vega and the start of what would become a tradition of successful tours in Germany.

Maria's 2nd album "Behind Closed Doors" ironically opened more of them, including a release and tour in Japan. The critics loved her, and why not? The album showed Maria's continuing development as a songwriter and as the head of her own band. With the release of her 3rd album "Frail" (one that Maria has said is very close to her heart) in Scandinavia, Germany and Japan, she continued to build her considerable and ever-increasing fan base. She even garnered a royal 'command performance' at the baptism of Norway's Princess Ingrid Alexandra, second in line to the Norwegian throne.

In spite of a grueling tour schedule that included Germany, UK, China, Thailand, Japan, the US, Austria, Luxembourg, Switzerland and Scandinavia, Maria found the time and energy to record "There Will Be Spring", replete with beautiful yet catchy songs that proved to be eminently synch-able. Maria has seen her music in demand for a wide variety of projects - Films, audio books, advertisements (including a worldwide deal for Ecco Shoes) – not to mention other displays of Maria's talents as a published book author and exhibitions of her artwork. The album opened up a new audience for Maria when it was released in France.

Following this whirlwind of activity, Maria took some time to gather her thoughts, experiences and energy – and to have a family. But even then she continued creating; the single "Rom For Alle" – her first in Norwegian – was a duet with Hans Erik Husby Dyvik (AKA Hank von Helvete, former lead singer of the hugely successful Norwegian band Turbonegro) and went double platinum.

Maria has now marshaled her considerable abilities in the recording of her new album, "In The Deep", to be released by Membran in February.

Produced by Nick Terry (Turbonegro, Libertines, Klaxons, Roger Sanchez, former singer with The Stone Roses Ian Brown), Maria was also joined in the studio by Henry Olsen (former Primal Scream member who has also worked with Nico, Velvet Underground, John Cale and more), Emil Nikolaisen (formerly with Serena Maneesh) and other stellar musicians. The result is a wild record with songs that range from quiet, simple guitar-based tunes, through rock, all the way to pop. 'This album has been developing a long time', says Maria. 'There have been a lot of tears and laughter along the way, and I'm incredibly proud of the result. Now I've made an album I can dance to!'.

When it comes to Maria Solheim, the possibilities are truly limitless.

Mark Huff
"There are 2 kinds of singers, the ones you believe and the ones you don't", observes Mark Huff. "Anything that's good stems from honesty".
You can hear the ring of honesty throughout Huff's 9th solo release, "Stars For Eyes", as he negotiates the highs and lows of love and life in its 11 songs. But like real life, there's nothing simple about the characters that populate his tunes or their emotions. As Huff knows, even the bliss of falling in love can be laced with conflict, a duality he captures perfectly in the title track's shimmering sonic dreamscape, elegantly painted with steel and electric guitars, keyboards, and an angelic choir of female voices to support the balance of limerence and doubt in his arcing vocal melody.
"Stars For Eyes" follows his 2016 tour de force, "Down River", which ranged from full tilt roots rock to gospel fueled allegory, all spiked by Huff's expert writing, open hearted vocal performances, and ear for perfect musical support.
In his new album's "I Know You Don't Want My Love", a number driven by Huff's own acoustic guitar, he ventures into darker territory as the song's narrator is driven toward madness and even, possibly, murder, by cold hearted rejection. All the while, the warm, wailing tones of an effects laden pedal steel played by Russ Pahl provides ghostly commentary.
Huff is also joined by a host of other accomplished players on "Stars For Eyes", which was produced by Chad Brown, who has worked with Ryan Adams, Faith Hill, Gretchen Peters, Tom Russell, Dr John, and Hayes Carll. Brown won a Grammy in 2015 for his work on Mike Farris' "Shine for All The People". Other guests include guitarist Doug Lancio, bassist Mike Vargo, keyboardist Micah Hulscher and Julie Christenson, the longtime supporting vocalist for Leonard Cohen, who plays the same role for Huff on his version of Cohen's meditative "Almost Like The Blues", which closes the album.
Together Huff and his players give "Stars For Eyes" an uncommon blend of cinemascopic sound and storytelling depth, once again raising the bar for the rich musical journey he began in his teens. "For this album", Huff explains, "I took the filters off. I decided to liberate myself as an artist. I arrived at a point where I felt, after a lifetime of singing and learning from great songwriters like Ray Davies and the Beatles, that my vocal style had come into its own. When I was writing many of these songs, I'd also been in a relationship, and clearly I did not get the girl, so that affected by perspective. And I knew that since I was ready to really get personal with these songs, I didn't want it to be a typical Nashville sounding album, so I decided to work with Chad and to get a diverse group of musicians who could play deeply rooted music with an ambient sonic approach".
That approach turns songs like "Carolina Blue", a kind of cosmic country waltz, into iridescent works of pop craftsmanship, balancing the poetic sensibility of Dylan's "Nashville Skyline" with the scope of Daniel Lanois' earthier productions. All the while, Huff's voice and guitar serve as the album's compass.
Although most of the songs negotiate the turns of life's emotional landscape, "Big City Down" is an ode to his adopted hometown, Nashville, TN. "When I moved here, I was welcomed with open arms by the music community", he says. "I've felt at home here ever since".
Huff relocated to Music City in 2003, after establishing a strong career that began in his native Las Vegas. Inspired by a mix of music brought into his home by his mother and older siblings, which ran from Muddy Waters to the Rolling Stones to the Doors to Neil Diamond, he started a garage band with his brother Rick as a teenager. Huff's first original band was the punk and British Invasion inspired Smart Bomb, which quickly gained momentum, drawing as many as 1 000 fans to the frat parties and outdoor shows they played.
Huff's talents as a singer, songwriter, and charismatic performer grew, as did his regional reputation. In 1989 he released his 1st solo album, "Happy Judgment Day", and through the 90's he made a series of heralded discs including 1999's "Skeleton Faith", which won Best Album and Best Artist awards, as well as the Best Single award for "White Trash Town", in the annual, fan driven Las Vegas City Life music poll. All the while he played to increasingly larger audiences at local venues like the Hard Rock Hotel and the House Of Blues, where he opened for Chris Isaak, Al Green and Peter Frampton, among others. He also launched his busy international touring career, and has performed in arenas as an opener for Bob Dylan and Willie Nelson.
After arriving in Nashville, Huff met Allison Moorer, who was so impressed with his songs and performing abilities that she invited him to open on her US tour. In 2005, he cut his first Nashville studio album, "Gravity", and in 2010 he recorded and released "Feels Like California". The success of those albums and the recent "Down River" EP has continued to widen his fan base on both sides of the Atlantic and kept him on the road, performing solo and as a headliner, and opening more shows, both for Dylan and Steve Forbert.
"I love the cycle of making records and touring", says Huff. "Being in a new place every night and sharing my songs and stories with people makes me feel alive. I thrive on it, and I love being able to meet so many interesting people along the way".
Among them was Leonard Cohen, whose "Almost Like The Blues" appears on "Stars For Eyes", and who gave Huff some indispensible advice. "I was struggling with a serious case of writer's block at the time, and felt like I couldn't get anything good on paper". Leonard said, "Sometimes you've got to write some shitty songs to get the good ones flowing again. And remember, a song is never finished".
Huff took that to heart, and as he performs the songs from "Stars For Eyes" on the road, they'll explore new progressions, new sounds, additional nuances of tone and emotion. And continue to grow. So will their author.

Mark Rogers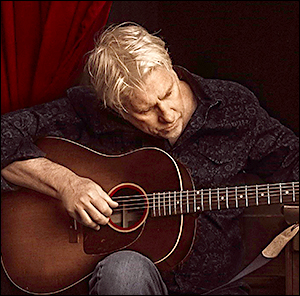 "Mark Rogers cements his place in the indie folk pop scene as not just a reliably strong composer, but as a sonic force to be reckoned with" ~ No Depression
Mark Rogers is a well traveled songwriter whose music reminds us of the years we spent scouring lyric sheets and liner notes. When vocal harmony would induce a palpable reaction and words would take us to places we couldn't always describe. Introspective, thoughtful, melodic and soulful. A nod to the past, but with both hands on the wheel, Mark's music endures. With his new album, "Laying It Down", Mark Rogers continues the American rich tradition of literary songwriting.

Mark Rogers grew up in the Washington, DC, area. In the early 80's, he moved to LA where he and his new band attempted to revive country rock in the town that had invented it. Playing the same West LA clubs that were home to a new Paisley Underground scene, Mark abruptly left town and returned to DC, just as things were starting to happen. For the next 25 years, he relegated his music to hobby status and raised a family. In 2012, he wrote his 1st song in decades. Which led to another. And then another.

Mark's 2018 EP "Qualifiers" charted both in the US and Europe with outstanding reviews in several prominent music pubs and blogs including No Depression (US), Maximum Volume (UK), The Indie Source and many more.

Markus Berjlund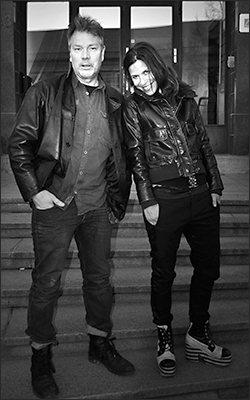 "Time For Football" is, of course, a football song, but most of all it is a song about dreams and companion­ship. We need each other in this world, as we need each other in a team. No matter if it's at the school yard or at the Wembley stadium, in family or in the neighbourhood. I need you. You need me. And that's the truth also when it comes to the challenges of the future for humanity.

The song is written by the Swedish singer-songwriter Markus Berjlund who performs it together with Caroline af Ugglas. Andreas Ahlenius is the producer-engineer and among the musicians you hear Marty Wilson-Piper.

During his life Markus has been listening a lot to musical giants like Dylan, Springsteen and Neil Young. In "Time For Football", you can also hear musical influences from British post-punk bands like New Order and The Smiths.

Caroline af Ugglas is well known in Sweden for her intense and emotive voice and her charismatic stage appearances. She has made 7 albums and also made many TV appearances in different con­texts. Her album "Så Gör Jag Det Igen" (2009) reached the number one position of the Swedish album list.

Markus Berjlund has made 3 solo albums. In 2010 he had his first song added on the playlist of the dominating Swedish radio channel, Radio P4. His music has also been played in other Scandinavian countries. But he had never even thought of writing a song in English when one morning - when the Swedish version of this song was completed - the phrase "it takes a team to fullfil a dream" came into his head. One hour later he had completed the lyrics of "Time For Football" with words focusing what mankind has in common, all over the world. Football as a metaphor for important aspects of life itself. But it is also a tribute to some of the greatest practitioners ever of the sport; Puskas, Pelé, Maradona, Gascoigne, Beckenbauer and Cruyff.

Marty Wilson-Piper is to many music lovers most known as a guitarist in the legendary Australian group The Church. As in their major hit "The Unguarded Moment", Marty here brings sober guitars with a driving force.

Andreas Ahlenius has produced gold and platinum albums with Saybia (DK) and produced and/or mixed some of the most prominent Swedish artists like Miss Li and Di Leva.
www.markusberjlund.se

www.viskningarochvral.se
Martha L Healy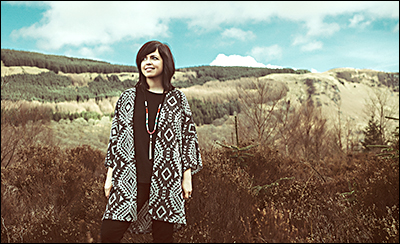 "Like a classic Nanci Griffith album with songs by Gretchen Peters" ~ Duncan Warwick, Country Music People
Martha L Healy was raised on a diet of Eagles, Traveling Wilburys, Bruce Springsteen and folk heroes, The Dubliners. These were, and still are, staples of the Healy family vinyl collection. At the same time, in her native Scotland, she was listening to female artists like Sheryl Crow, Carole King, Dolly Parton and Patsy Cline, and picked up the guitar to start writing her own songs.

Her new album, "Keep The Flame Alight" was written mostly in Nashville in the autumn and winter of 2016 and she returned there to record in October 2017, with David Spicher in the producer's chair. The album was released late 2018 at the Glasgow Americana Festival and followed up with a tour of Scotland and England. It entered the iTunes Country charts at # 11 and has received praise for its lyrical and melodic content.

It features a host of Music City's best players, including Todd Lombardo on guitars and mandolin (Kacey Musgraves, Golden Hour, Lady Antebellum, Taylor Swift), Eamon McLoughlin on fiddle and strings (Rodney Crowell, Emmylou Harris) and Bill Cooley on guitar (Nanci Griffith) to name a few.

Live festival performances to date include C2C in Glasgow & London, Glasgow Americana Festival, Eden Festival at the Scottish Borders, Southern Fried Festival in Perth and HebCelt at Isle of Lewis.

Martha has recently played at Celtic Connections in her hometown of Glasgow and showcased officially at A.M.A. UK's AmericanaFest in Hackney.
Marty Stuart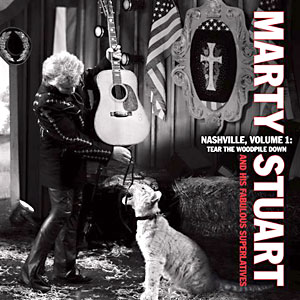 American music icon Marty Stuart will release his 2nd album for Sugar Hill Records entitled "Nashville, Volume 1: Tear The Woodpile Down" on April 24th, 2012. The ten song collection, almost entirely written by Marty, features his touring band of musical missionaries The Fabulous Superlatives. Nashville staples Buck Trent, Kenny Lovelace, and Robbie Turner are joined by country music royalty Hank Williams III and Lorrie Carter Bennett (The Carter Family) on harmony vocals to fill out the cast.

Marty Stuart arrived in Nashville on Labor Day weekend, 1972. "I came to Nashville from the land of Jimmie Rodgers, looking for a place, a place to belong inside the world of country music. It was a country boy Hollywood, the air castle of the South, a dream factory". 40 years, a decade worth of hits and a full round of hillbilly stardom later, Stuart has hillbilly rocked himself back to the bosom of traditional country music.

"When I reconnected with traditional country music I found myself, my calling", says Stuart. "The kind that is timeless, beautiful, beyond trend, the empowering force, the reflection of a people and a culture. The kind of country music that the working man and scholars alike call home. The job seemed to be to champion it, love it, protect it, care for its people, attempt to write a new chapter for it and to make sure that everybody understands that it's alive and well in the 21st century".

Stuart has done that with his acclaimed collection of country music memorabilia and treasures which currently tours across the country, and with his Marty Stuart Show on RFD TV which provides a platform for some of Nashville's classic artists to perform on a nationally syndicated program.

"When I first came to Nashville the most outlaw thing you could possibly do around here was to take country music and blow it up into rock & roll. Mission accomplished! Today, the most outlaw thing you can possibly do in Nashville, Tennessee is play country music". With "Tear The Woodpile Down", the latest chapter in the Marty Stuart story, he's doing just that
www.martystuart.net

http://publicity.sugarhillrecords.com

Meadow Creek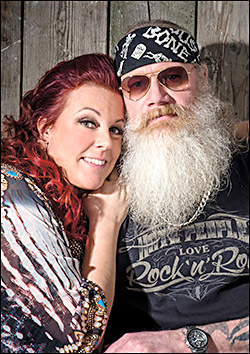 Meadow Creek is mr and mrs Peter and Linda Dahl from Degerfors, Sweden. Linda is a singer and songwriter who got her 1st record deal at the age of 17, when she was the lead vocalist in the band Angel. A few years later, the band got a smash hit with the song "Sommaren I City", which became a Swedish summer classic, and is still played regularly at every Swedish radio station.
Peter is a multi instrumentalist, producer and songwriter who started as a touring guitarist at the age of 11. As a member of the cover band Peckas Pack he has cut off most of Sweden's party scenes. In 1996, the Dahl couple joined and started one of Sweden's first ABBA tribute shows together with some friends from Stockholm, "SOS – A Tribute To ABBA", touring in both Sweden and the rest of Europe for 16 years.
Meanwhile their love for bluegrass and country music grew stronger and Linda and Peter started the band Whisky & Dynamite, which became very popular on the Swedish country scene. They recorded and released 2 albums in 2006 and 2009, and their songs entered radio stations all over the world.
As songwriters, the couple has written a lot of songs for various artists and bands. For example Roger Pontare, Streaplers, Blender, Sten & Stanley, Drifters, Fernandoz, Barbados, Black Jack, Fryd & Gammen, Fernandoz and others. They have had several songs at Svensktoppen and they also wrote the song who won Melodifestivalen in Sweden in the year of 2000. Their song, "När Vindarna Viskar Mitt Namn", was performed by the artist Roger Pontare. The song won the Swedish final and then ended up at # 7 in the Eurovision Song Contest. They also competed in other countries selections for the Eurovision song contest. In 2016 they wrote the song "Golden Frame" for artists Matilda & Stefan, who won the regional final in Svensktoppen Nästa, which Sveriges Radio P4 organizes. In recent years, the couple has also worked with Starlab Publishing and writes J-pop and K-pop songs to the Asian market.
Right now, the Dahl's focus is their new duo Meadow Creek, which entered the studio in the summer of 2017, and recorded their own material in the style of singer songwriter, country, americana, blues and pop. Producer of the new album is Göran Eriksson, Black Lake Music, also known as the band leader and guitarist in Jill Johnson's band.

Mejram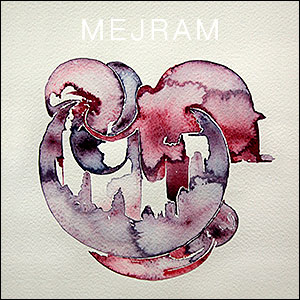 The bridge between Gothenburg and Nashville is called Mejram. American roots music and swedish folk merge when this group now releases their debut album, a carefully wrapped folk pop package filled with personal stories dressed in strings, bows, clavier, percussion och rich harmony singing. After 3 years in the shadows the band now emerges into the sun with what makes Mejram Mejram, 4 skilled young musicians, 2 languages, an infinite amount of feelings and great creativity.
During many hours in moderately rickety rooms, with yellow curtains and terrible ventilation, 10 songs have slowly and carefully been created, to later be recorded by Henrik Cederblom in Studio Epidemin, Gothenburg, Sweden. The orchestration is wide and consists of many kinds of stringed and bowed instruments, piano, drums, percussion and not least steady singing harmonies. With personal stories filled with anger, happiness, sorrow, hope and relief, Mejram leads the listener through life's peaks and valleys in a compact crawl-up-in-a-comfortable-armchair-format of 41 minutes.

Melanie Dekker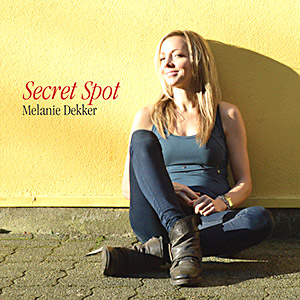 "Secret Spot is a new, spirited and dynamic Melanie Dekker album, recorded with award winning Canadian producer Sheldon Zaharko, and supported by Creative BC and the Government of British Columbia.
A collection of 10 songs that will take you to a few special corners of your heart. There is depth and variety, and the more you listen, the sweeter the details get. Each song visits a time, and a place, where a feeling glues that moment together. The pace is somewhat like walking through a city on a sunny day where the wind is howling and seems to chase you, as it's strength differs with every turn you make.
"This folk pop record was mostly influenced by the last 100 shows, journeys experienced with my family and dearest friends over the last 5 years, and paying attention to the 'quiver' you get when something makes the hair on your arms stand up. The music I listened to these past few years, City & Colour, Tom Petty, The Band, John Mayer, Ed Sheeran, and inevitably some heartbreak also played a part".
"The backbone of most of the tracks are my acoustic guitar, and then I coloured the songs with my favourite musicians and instruments. I also dared to use my fingers on the piano track on 'Always Gonna Be', gently strummed the ukulele on 'More Human', got funky with the Wurlitzer piano on 'Better When We Do', and gently hammered it all home on a Rhodes on 'When It's Over', the final and most gentle track."
Merle Haggard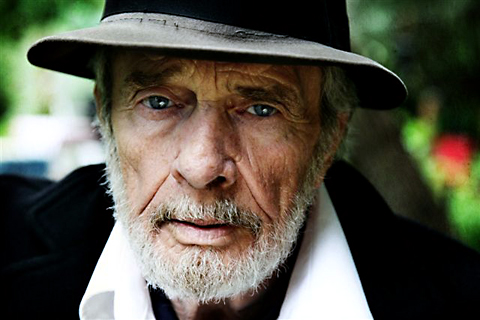 Iconic country music legend, Country Hall of Famer and most recently a Kennedy Center Honoree, Merle Haggard, is releasing a new album, 'Working In Tennessee', on October 4th, 2011. This marks his 2nd disc for Vanguard Records and is a collection of self-penned Haggard riches, plus a couple of classics made famous by Johnny Cash, as well as a new version of Merle's stalwart "Working Man Blues", featuring Willie Nelson and his son Ben Haggard.

'Working in Tennessee' is another in a long line of stellar discs filled with Haggard's honest and candid observations of the world in which we all live, as well as life on the road and at home with backing by his longtime band The Strangers, plus a number of veteran studio cohorts. Produced by Haggard and Lou Bradley at the Hag's northern California Tally studio, the album is another worthy addition to his tremendous body of decades of radiant work. It's a loaded mixture that reflects the consistently self-possessed artistry which long ago earned him the moniker "poet of the common man" and displays his masterly phrasing with alternately smooth tones and rough-hued vocals that deliver all the resonant interpretive impact he's known for.

'Working in Tennessee' opens with the title track, an ideal Western swing workout, that underscores Haggard's oft-confrontational relationship with Music City, to the stark vulnerability of "Sometimes I Dream", co-written with his daughter Jenessa, to the autobiographical tale of "Down On The Houseboat", co-written with his wife Theresa. Willie Nelson and his son Ben are featured on the kicking re-make of his anthemic "Working Man Blues" and Theresa joins Hag on a duet of the Johnny Cash-June Carter standard "Jackson".

The album is a strikingly artistic example of the artist's unflagging creativity which shows no signs of slowing down. According to Haggard, "I'm swinging back in full throttle right now. Music keeps me alive. It makes me breathe better. It's funny, but I feel better when I come off a tour than when I start out". What an amazing accomplishment for a man who was diagnosed with lung cancer in 2008 and had part of his lung removed. With no signs of the disease returning, Haggard continues to produce songs and perform live at the age of 74 with more energy and enthusiasm than many a younger man or woman.
www.merlehaggard.com

www.vanguardrecords.com/publicity
Michael Brewer

Michael Brewer was born on April 14th, 1944, in Oklahoma City, Oklahoma. The oldest of four children, he performed on the radio at age four. He was a singing drummer in a rock and roll band in highschool, along with fellow bandmate and guitarist Jesse Ed Davis. In 1960 he sold his drums and bought his first guitar. After graduating highschool in 1962, he traveled the folkcircuit performing in coffee houses from coast to coast, and began writing songs. He met Tom Shipley in 1964 at The Blind Owl coffee house in Kent, Ohio, but they wouldn't become a team for a few more years.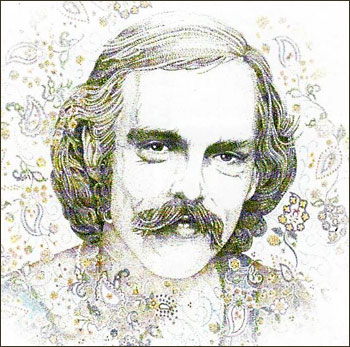 He teamed with first partner Tom Mastin in 1965, and settled in San Francisco, then Los Angeles. His first recording contract was with Columbia Records as Mastin & Brewer. They formed a band with drummer Billy Mundi (later to be an original member of Frank Zappa's Mothers of Invention), and bassist Jim Fielder (later to be an original member of Blood, Sweat & Tears). Mastin & Brewer toured southern California opening for The Byrds, along with another newly formed band, Buffalo Springfield. Buffalo Springfield got together in a house next door to Michael, once owned by Lenny Bruce, and they got their name from a road work vehicle that was parked in front of Michael's house. Mastin & Brewer began headlining clubs in L.A., and began recording, but Mastin decided he couldn't take the pressure, and they separated. Sadly, years later Tom Mastin commited suicide.

Mastin & Brewer's man at Columbia Records was leaving to help create a new record company being formed by Herb Alpert and Jerry Moss called A&M Records. He took Michael with him, and Michael became a staff song writer for A&M's publishing company Good Sam Music.

Tom Shipley moved into a house around the corner from Michael and they began writing songs together. Soon, Tom was a staff writer for A&M, as well. Their demos for the publishing company exhibited a sound and style of their own, and A&M suggested they record their songs themselves. Their first album "Brewer & Shipley/Down In L.A." was released in 1968.

Unhappy with life on the coast, Michael and Tom moved back to the heartland, doing what they'd done before - Performing their songs for those who'd care to listen. They made Kansas City, Missouri their home, and with friends, formed a company named Good Karma Productions. Brewer & Shipley acquired a new recording contract with Buddha/Kama Sutra Records in New York City. They recorded four albums for that label "Weeds", "Tarkio" (containing the now classic rock-anthem "One Toke Over The Line"), "Shake Off The Demon" and "Rural Space". Eventually, they moved to Capitol Records and recorded two albums "ST-11261" and "Welcome To Riddle Bridge".

In 1980 Michael and Tom amicably went their separate ways. Michael met Dan Fogelberg in a bar in the Rocky Mountains, and Dan invited him to sing on a song on his latest album. The album was "The Innocent Age" and the song was "The Reach". Dan produced Michael's first solo LP entitled "Beauty Lies", on Full Moon/Warner Bros, and it was released in 1983.

In 1987 Brewer & Shipley regrouped for a special concert in Kansas City. They did a few more reunion shows, but writing new songs is what got them back together. While on tour in Alaska, they decided to form their own company "One Toke Productions". They have written songs for, and recorded two CD's for that company, "Shanghai" and "Heartland", and after forty plus years together Brewer & Shipley are still performing.

In 2004 Michael released his 2nd solo effort, entitled "Retro Man". In the last few years Michael has been more prolific than ever writing songs, and in early 2011 released his 3rd solo album entitled "It Is What It Is".
www.brewerandshipley.com

www.myspace.com/brewerandshipleyspace

Michael Jerome Browne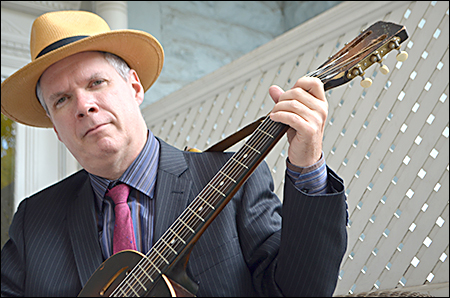 "Michael Jerome Browne is probably, if not positively, one of Canada's most significant musical exports, a finger picking stylist with a hugely talented and nuanced delivery" ~ Iain Patience, Elmore Magazine

Whether he's gliding a slide across his acoustic guitar, pulling his bow over the fiddle strings to play a lively Cajun waltz, or frailing away on his gourd banjo, Michael Jerome Browne's passion and virtuosity always shine through. In the true tradition of folk music, his performances inspire us to see the interconnections between the many cultures and influences that gave birth to american roots music. Gospel, blues, old time, country, soul and cajun, expect to hear all of this and more from a performer who's been called a street smart archivist and an absolute treasure.

Born in South Bend, Indiana, Michael is the son of English professors whose love of music and poetry inspired them to take their 9 year old son to the great jazz, blues and folk clubs in their adopted home of Montreal. By the age of 14, Michael Jerome Browne was already a regular on the vibrant folk and coffee house scene adding banjo, fiddle, and mandolin to his masterful command of all variety of guitars and harmonica. A musician's musician, when he isn't performing his own material, he is in demand backing up and recording with other artists, most notably Eric Bibb, whose Grammy nominated CD "Migration Blues" he co-produced and played on.
Michael Ward with Dogs & Fishes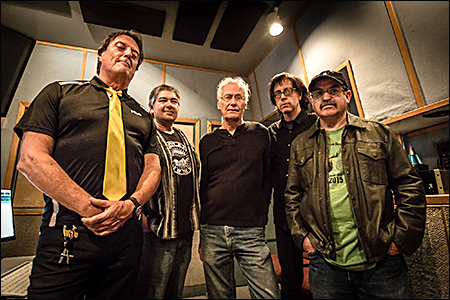 "I wrote this tune in early 2016, appalled by the dangerous devaluation of truth featured in the campaign rhetoric of Donald Trump. It's foul breath clouded not only the public debate in a historically pivotal election, but threatened to permanently alter the standards by which that discourse is interpreted and judged. Straight faced lying threatened to become an accepted vernacular of the political process. At that time it seemed a surreal and incomprehensible possibility that his campaign might actually succeed, but all of us, including Trump and his minions, were in for a cruel surprise. His stunning victory installed a man of seemingly bottomless corruption and infantile character in a position to alter the course of history in ways we are coming to understand daily in ever more personal ways.The fundamental concepts of democracy and fair play are being challenged in such a bold, shameless and relentless way that renders punch drunk the default condition of public engagement, certainly a tactical political goal. This assault on the central values of a progressive society obviously requires a response and I felt that this song and it's message was aimed at the heart of the situation and deserved amplification. This video is the product of several months work with videographer Carol Luna, and hopes to join the rising clamor of resistance, artistic and otherwise, to this pernicious threat. Contrary to my usual routine of obsessive production, we recorded this song very quickly, using most of what went down live in the basic sessions in the final mix. Solos and vocals were done later but it was a surprisingly cohesive effort, reflecting the urgency of the topic." ~ Michael Ward
https://youtube.com/watch?v=clTDLRgSFTg&t
Mikael Persson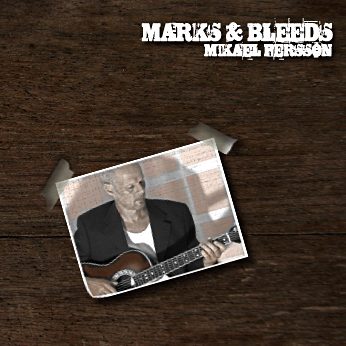 Acclaimed US singer-songwriters Greg Copeland and Janni Littlepage, English-Italian singstress Luisa Jordan-Killoran and Swedish pop-oracle Citizen K are just a few of the artists and musicians who helped Mikael Persson complete his sophomore solo album, "Marks & Bleeds".

An album that in many ways is about dreams and meetings, where dreams have given rise to song ideas, and various meetings with other artists and musicians have helped Michael achieve what he's been looking for in his musical life ever since its inception in Borås in the 70's.
Early in the process of the new album, Mikael was offered an unreleased song by acclaimed singer-songwriter Greg Copeland, "Roughhouse Boys", and as always is the case, Mikael puts his own unique stamp on an already amazing song.

Later on, brilliant singer Luisa Jordan-Killoran enters the picture, and the project find the dynamics in the vocal arrangements that were previously lacking. Just listen to the heartbreaking version of Vince Clarke's "Only You", and you'll understand why.
In the eleventh hour of work the experienced songwriter Janni Littlepage offers her services and the album feels at once like a finished, complete unit.
Along the way, old friends and acquaintances, like Klas Qvist (Citizen K), Thomas Pontén (Little Green) and Pelle Johanson, have helped out with both arrangements and production ideas.
The title of the new, forthcoming album is "Marks & Bleeds", but in another world and in another time, it could as easily have been "Dreams & Meetings". Please enter the wonderful world of Mikael Persson, and let yourself be swept away.....
Mikael Ramel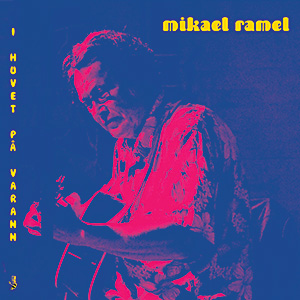 Vet inte om Du sett eller hört det, men Border Music, Hemifrån och Paraply Records har en ny platta på gång med Mikael Ramel, den första på, typ, 15 år. Nån har sagt att det är den naturliga uppföljaren till hans klassiska 70-tals trilogi med "Till Dej", "Extra Vaganza" och "3:e Skivan".

Mikael och hans musik har haft en rejäl renässans de senaste 2 åren, där han åkt runt och spelat låtar från 70-tals plattorna under namnet "Mikael Ramel Band Till Dej". Ett fantastiskt band med Mikael, Kenny Håkansson (som även medverkar på nya plattan), Göran Lagerberg, Mats Öberg och Benna Sörman. Man har spelat på festivaler, klubbar och teatrar runt om i Sverige och Norge, med mycket lyckat resultat. Nu är det alltså dags att fylla på 70-tals repertoaren med sprillans nytt material.

"I Huvet På Varann", som den nya plattan heter, är ett samarbete med Klas Qvist, aka Citizen K, från Borås. Folk som lyssnat har redan fällt omdömen som "Jävlar, va' bra!", "Fantastisk!", "Det här kan mycket väl bli nästa års svenska platta!", "Efter upprepade lyssningar kan jag bara konstatera att det låter STORT!", "Ett helt album som håller rätt igenom!", "Är inne på tredje lyssningen nu, och jag måste säga att jag har blivit beroende av detta underbara album!".

Paraply Records/Hemifrån/Border Music, 18:e januari, 2019.

Mike Aiken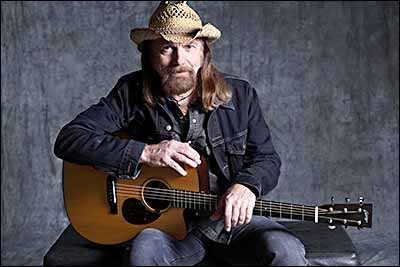 Life on the fringe has its benefits, not the least of which is the perspective from an outsider's view. Northwind Records is proud to announce the release of Mike Aiken's 7th studio album, "Wayward Troubadour". Aiken's 11 song package is the anticipated follow up to the Grammy nominated "Captains & Cowboys", produced by Dan Baird, Georgia Satellites. As the 1st track's title indicates, 'Everything Changed' with this album. A conceptualized work that each of us can relate to, "Wayward Troubadour" tells tales of trouble and charm.
It has been 5 years since "Captains & Cowboys" made its debut and Aiken says he wasn't going to stop, not until he achieved what he was after. "I had a very clear sound in my head for this album, one I've always wanted to capture. At this point in my career I don't have time for folks who don' t believe in the music 110%. These are the folks I want to write, record and perform with".
Of the 8 original songs on the album, 6 are co-writes. 'Two Lane Highway' was penned with Henry Paul, from Outlaws and BlackHawk, who also lent his talents to mandolin and vocals on this timeless, sweet track. 'Nashville Skyline,' written with Chris P James, of the Burrito Brothers, covers the troubadour's view of Nashville as seen from any highway leading in to town . Mike included 2 very different songs he wrote with Paul Jefferson, the cooking Bob Wills-esque, 'Everything Changed', and the intense song about not being judgmental, 'Hard Working Working Girl'. Longtime friend and co-writer, Tim Buppert and Mike created the more tongue in cheek offerings with 'Hangover Helper' and the gypsy jazz flavored, 'A Little Lazy In Your Life'.
The 3 covers were chosen for their content and their songwriters, rather than audience familiarity. 'Real Mean Dog', by Robbin Thompson and Gregg Wetzel, is for Robbin, longtime friend, fellow sailor and songwriter, 'Dead Man Runs Before He Walks', by Mark Collie and Shawn Camp, for an interesting twist on a somber story, and 'Penelope', by Christopher Hynes, for its reminder that the grass is not always greener elsewhere.
The self penned songs 'Travelin' Bone'and 'Chesapeake' give an autobiographical peek into Mike Aiken. Wayward, by definition, is difficult to control, unpredictable, non conforming. It took 3 studios and almost as many years to complete this troubadour's collection of true north. Tracking began in Austin, TX, late in 2016. Aiken then found his way to Latitude Studio South in Leiper 's Fork, TN.
Here is where the magic started, where the wayward musicians could be themselves and Mike could begin to capture what he heard in his head on the vintage equipment. Tracking and mixing were completed in Deep Creek, VA, when Aiken brought the project to longtime friend and mixing engineer Skip DeRupa. The 2 had not worked together since "Just Add Salt" in 2008 but they picked up as if no time had passed. DeRupa understood exactly what Mike was going for and set about mixing each song for what it needed.
Tom Hurst on drums set the tone and character Aiken was after. David Roe cooked on upright and electric bass. Kenny Vaughan, acoustic and electric, shared the guitar work with Mike adding grit, tension and color. Amy Aiken added depth with harmony vocals and percussion. Ben Probus rounded out the band on fiddle.
If anybody has earned the title of "Wayward Troubadour", Mike Aiken has. He ran away as a kid to play music, he became a licensed U.S.C.G. Captain, he has sailed over 30 000 bluewater miles on his own sailboat, and logged countless miles on the road performing in North America and Europe. Put this record on and become part of the journey.
Mona & Maria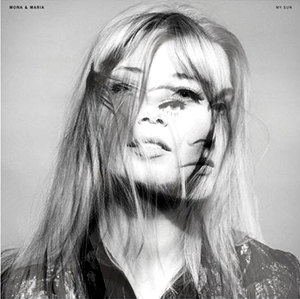 Mona & Maria is a new duo from Oslo, Norway. They're here with their debut album 'My Sun'. Mona & Maria's music can be described as harmony-based pop with folk elements and great, and often grand, arrangements, but still with an acoustic feel. Their debut 'My Sun' consists of 10 self-penned songs. Mona & Maria tell us about the debut:

"Something was let loose after we started working on songs that did not fit the sound of the band we were in. We strongly felt the need to create something more personal, and we started making melodies to something obscure that had been lying dormant in both of us. After a band breakdown, came a new musical need that we found in each other. We both were terrified of singing alone, but together we sort of found a third person to make us feel secure. We began experimenting with harmonies. It became our way of being together. After several rounds and recordings of these songs, the record started to take shape, and we found our soundscape by working with dynamics. We wanted to have both the low-key and intimate, and the grandiose and dramatic, to have both darkness and light at once. We wanted to make unpretentious arrangements that enhanced the lyrics and the melodies, and not buried them. The result was 'My Sun'."

Mona Andersen (27) and Maria Knudsen (28) have already written songs together for many years, and both were central parts of the band Bazooka Boppers, with which they released two albums. After the band's break-up in 2010, Mona and Maria continued playing together, and it worked out so well that they decided to move forward as a duo. The album was recorded at Engfelt & Forsgren Studio with Christian Engfelt as producer, along with the girls themselves. Engfelt also plays the bass on a few of the songs.

https://facebook.com/monaogmaria

Mona Wallin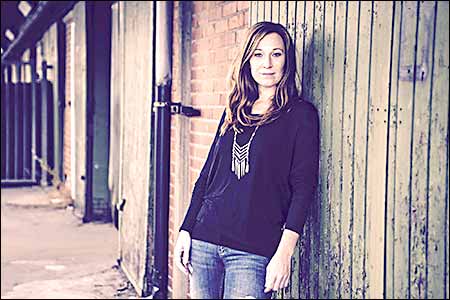 Mona Wallin is a Swedish singer, songwriter and guitar player from Ljusdal, Hälsingland. She made her first public appearance at the age of 8. During her younger years, she played flute in a brass band and acted in the nationally organized Riksteatern's performance of "A Fiddler On The Roof". She started to play the guitar at the age of 12.
Her path to a musician's life has been winding, and may at first appear to have almost led her astray. 4 years of university studies in forestry seemed to lead to a life of profit margins, production and pay checks, but in the end, the forest beckoned for other reasons, with its serenity, its beauty, and its quiet songs. She traded the industry for jazz studies at Birka Folkhögskola. At the end of her stay, she was offered a place in the highly selective program for individual artistic expression, and after that, she completed a 3 year degree programme in world music at the Academy Of Music And Drama at the University Of Gothenburg.
Mona Wallin has been a member of various bands, from the early days garage band Rainy Day Woman and bluegrass band Bluegrass And Green Skies, to her current acoustic trio Ain't No Brothers. In recent years, however, her focus has been mainly on her solo career, and she performs regularly as a duo act together with guitarist Erik Ivarsson, featuring her own material. Her songwriting has always been grounded in her love of the forest and the wilderness, from Americana to traditional northern Swedish music, from one outback to the next.
In her debut album, "To Build A Fire", she gathered a band and recorded most of it live in the studio. Records like Neil Young's "Harvest" and Gillian Welch's "Soul Journey" inspired the album. "I really wanted the process and the sound to connect to an era in music that was more about the whole record than just one song". she says. " And I didn't want it to sound complicated with big arrangements and too many things going on. I wanted it to sound authentic and grounded. The songs are so connected to where I come from and they speak much about my longing for home and my journey towards this record".
"I also wanted the record to connect to that time in my life when I discovered music and it was about the whole album, from the songs to the order of the songs to the cover of the album. Everything about the record mattered back then, not just weather the song would be played on the radio or not. This record has through the whole process always been about more than writing songs. It has also been about me and my journey to reconnect to myself. I always have been able to do that by spending time in the wilderness. Nature humbles me".
The title " To Build A Fire" comes from a short story by Jack London, about a man that on an extremely cold winter day, go on the Yukon Trail to meet his friends at a gold digger camp after being warned by an old man of the dangers of traveling alone in this area and in the extreme weather conditions. The man doesn't take the warning seriously and thinks, a bit arrogantly, that he can master the cold and the nature. But he doesn't.
"That is an reflecting image of society today, I think. It feels like we're just carrying on living our lives in the city. We've lost contact with nature and the respect for it and that is so sad. I think that in a way it means that we lost contact with ourselves. We don't know how to connect anymore, to nature, to ourselves or to each other. Way back, people used to gather around an open fire at night for the light, warmth and to feel that they belong and to connect to each other. I think we need to learn how to build a fire again. I hope this record can contribute to that".

Moonfruits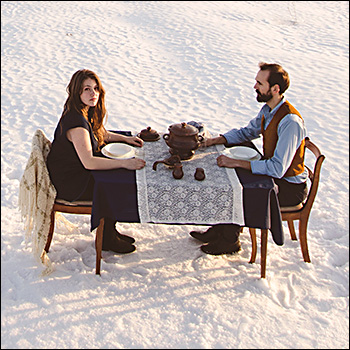 Fronted by partners Alex Millaire and Kaitlin Milroy, Canada's Moonfruits are makers of art folk bilingue. In a forest of banjo, guitar, kalimba and glockenspiel, their voices burrow and soar. Here is a reverie, tender and powerful, beckoning listeners to elevate the stuff of everyday life.
'Trille Or', 'Stingray Rising Star Award' and 'SOCAN' song Award winners, Moonfruits have toured Canada coast to coast, moving audiences with a live show that mixes French and English organically, playfully, intentionally. Their debut full length "Ste-Quequepart" is an elaborate small town fiction that explores the faces of gentrification, isolation and community.
What grows in the forest of Moonfruits' imagination is a songcraft that is elastic and never fails to transport. Changes of scenery inspire Moonfruits, for they are as at home in your living room as they are in a concert hall.
Notable past performances include the Philadelphia Folk Festival, Folk Fest On The Canal, N.A.C. 4th Stage, Place Des Arts, CityFolk, Festival Of Small Halls Ontario, La Nuit Sur L'Étang, Blue Skies Music Festival, Francofest De Hamilton, with members of the Hamilton Philharmonic Orchestra, Festival Du Voyageur, Quality Block Party, Victoria Bicycle Music Festival and the 1st simultaneous bilingual CBC and Radio Canada broadcast.

Mudfish
Mudfish started to make music again in 2013 after many silent years. The contributions to the compilations "Home Is Where The Heart Is" in 2014 and "Won't Be Home For Christmas" in 2017, both Hemifrån/Paraply Records, marked the return of the band. After 2 singles in the of spring 2019, it's now time to release the very 1st Mudfish album. "It's about time we release these songs now", says singer Joakim Lövgren, "It has taken us a while from farm to fork, even though the recording process was a quick one. The album has been with us for some years now and it's great to finally release these songs". You will find the album on all digital platforms, as well as on physical CD.
Music Is Love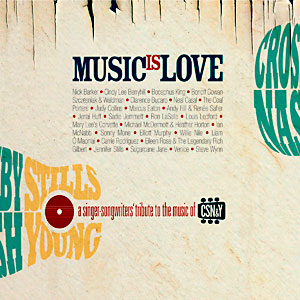 There's been tributes to The Byrds, The Buffalo Springfield and The Hollies. There's been several tributes to Neil Young. There's even been a tribute to Graham Nash's album "Songs For Beginners". But there has never been a tribute to the collective body of work of Crosby, Stills, Nash & Young. Until now!

On October 16th, 2012, Sweden's Hemifrån and Italy's Route 61 Music releases "Music Is Love - A Singer-Songwriters' Tribute To The Music Of Crosby Stills Nash & Young.

The album features, not only several musicians from the inner circle of CSN&Y (Stephen Stills' former girlfriend Judy Collins and daughter Jennifer Stills, Anthony Crawford and Rick Rosas from Neil Young's Electric Band, Sonny Mone from Crazy Horse, David Crosby's guitarist Marcus Eaton and vocal favorites Venice), but also some cool names from the 70's (Karla Bonoff, Elliott Murphy, Willie Nile, Wendy Waldman), some interesting names from the 80's (Sid Griffin from Long Ryders, Ian McNabb from Icicle Works, Liam O'Maonlai from Hothouse Flowers, Steve Wynn from Dream Syndicate), as well as some new-up-and-coming names from the alt country scene in the U.S. (Clarence Bucaro, Neal Casal, Carrie Rodriguez).

The liner notes are penned by Dave Zimmer (author of two official books on CSN and CSNY), and CSN&Y's official photographer Henry Diltz offers some unpublished photos from his vast archives.
My Darling Clementine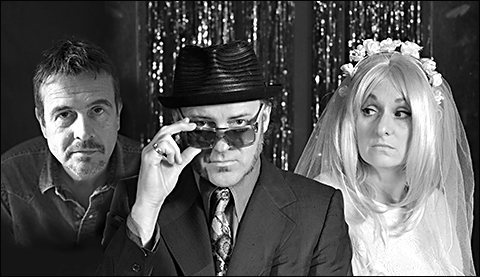 With her best years seemingly behind her, a former Las Vegas showgirl works double shifts in a rundown Memphis bar. Alone and estranged from her daughter, Marcia lives life vicariously through her customers and the everyday tragedies of people falling in and out of love. These are moving tales of grief and heartbreak, lust, murder and domestic horror. Serving beer and burgers as these very different stories unfold, Marcia reflects on her single doomed shot at happiness. Then one day, she receives a phone call that changes everything…..

"The Other Half" is a unique collaboration between the leading lights of mystery fiction and country music. An original story by bestselling crime writer Mark Billingham, soundtracked by the powerful and poignant songs of internationally acclaimed americana duo My Darling Clementine.

Mark Billingham is one of the UK's most acclaimed and popular crime writers. He has twice won the Theakston's Old Peculier Award for Best Crime Novel, and has also won a Sherlock Award for the Best Detective created by a British writer. Each of his novels featuring detective inspector Tom Thorne has been a Sunday Times bestseller, and 'Sleepyhead' and 'Scaredy Cat' were made into a hit television series on Sky 1 in 2010 starring David Morrissey as Thorne. His most recent novel,'Time Of Death', and 'In The Dark', published 2008, are being adapted into a series and will air on the BBC in autumn 2016. Mark lives in North London with his wife and two children.

My Darling Clementine are leading lights of the British americana and country music scene who have, to date, released 2 highly acclaimed albums, "How Do You Plead?" (2011) and "The Reconciliation" (2013). Comprising of husband-and-wife duo Michael Weston King and Lou Dalgleish, they have a growing legion of fans, including such famous figures as Graham Norton and Bob Harris. My Darling Clementine mine a rich seam of country classicism, in particular the countrypolitan sound of late 60's Nashville.
www.theotherhalfshow.com

www.michaelwestonking.com

www.mydarlingclementinemusic.co.uk

My Quiet Companion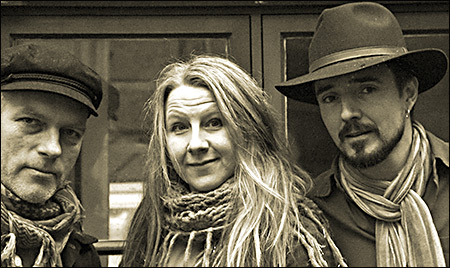 The Swedish Gothenburg based trio My Quiet Companion (Sofia Ekberg, Patrick Rydman and Henrik Cederblom) was formed in the autumn of 2012, out of pure joy, jamming together while producing Sofia's EP "All The Small Details". Their eponymous full length debut album contains a selection of tracks previously released on that record, along with new material. The group performs their original songs in a style of americana, folk, pop and roots. My Quiet Companion have played live across Sweden, where they have opened for Aoife O'Donovan of Crooked Still fame and shared the stage with Adam Levy (songwriter and guitarist from Norah Jones' Handsome Band). In 2015, the trio was invited to play the 2015 Arctic Sounds Festival, Sisimiut, Greenland, where they also held songwriting workshops. With 3 guitars, mandolin, dobro, stompboard and harmony singing they create a groovy intimate sound where you can lean back and listen to the tales of the song. Catchy Americana with a Scandinavian edge.
www.myquietcompanion.com

www.facebook.com/MyQuietCompanion