Pamela Polland

An award-winning singer/songwriter, with three albums on Columbia and Epic as well as two more independently released albums to her credit, Pamela Polland's ever increasing list of musical credentials reads like a veritable Who's Who of artists….. from all points on the musical compass.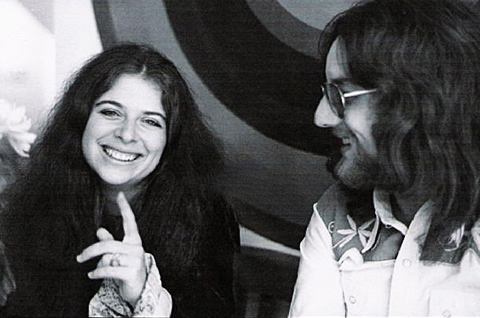 Over the course of her 40-years in the business, this seasoned professional has both performed and recorded with such luminaries as Joe Cocker, Leon Russell, Bonnie Raitt, Kenny Loggins, Jackson Browne, Van Morrison, John Denver, Taj Mahal, Manhattan Transfer and a host of others.

Pamela has won numerous awards, including an ASCAP award and a coveted gold record. Her most recent release, "Heart Of The World", features special guests Bonnie Raitt and Kenny Loggins and has received wide acclaim in both the USA and Asia.

After writing her first song at age nine, Pamela's musical career began to flower, as a teenager in the mid-1960's, playing folk music, (and a variety of stringed instruments including guitar, banjo, & dulcimer). In this context, she met the young, budding guitar instrumentalist, Ry Cooder. For the following two years, they worked as a duo; Ry accompanying Pamela's performances of authentic blues material. The only known recording made during this era is a live performance from the Ashgrove nightclub, which is featured on the Early Release section of Pamela's site.

Pamela formed The Gentle Soul with fellow singer/songwriter Rick Stanley in 1966. The band played Southern California venues and recorded on the Columbia and Epic labels for the next three years. All their recordings are also featured in the Early Release section.

When The Gentle Soul disbanded in 1969, Pamela moved to Mill Valley, California where she continued to write and perform.

In 1970, she took a short "break" from her solo career to join Joe Cocker and Leon Russell for the famed Mad Dogs and Englishmen tour resulting in her participation in both the associated double album and film documentary. But in 1971, Pamela re-signed with Columbia Records and went on to tour and record as a solo singer/songwriter for the next few years. Clive Davis, then President of Columbia Records, included a chapter on Pamela in his renowned book Clive: Inside The Record Business. Both of Pamela's solo Columbia Records albums are featured in the Early Release section.

In the mid-70's, Pamela was drawn to return to her blues roots, but in a decidedly different way. She created a fictional character named Melba Rounds (got the idea from a cracker box), and formed an entire revue of music from the 20's, 30's and 40's eras, complete with costuming, tap and ballroom dancing. The Melba Rounds Show took San Francisco by storm for several years during the mid-to-late 70's, and won Pamela rave reviews and a large fan base. Researching music for the Melba Rounds Show served to introduce Pamela to the larger world of Jazz, and in the late 1970's she joined the Golden Age Jazz Band as principle vocalist.

Pamela performed regularly with the Golden Age Jazz Band (among other jazz bands) for the next 10 years, but never lost her love for songwriting.

In 1995, much to the joy of her fan base, Pamela released 'Heart Of The World', a compilation of original material featuring Pamela's unique outlook on life.

The album, produced by Gary Remal Malkin (Graceful Passages), features guest appearances by such musical dignitaries as Bonnie Raitt, Kenny Loggins, Paul McCandless (Oregon), Marc Russo (Doobie Bros) and renowned Bay Area keyboardist-producer Frank Martin, among other sterling musicians.

Fulfilling a life-long call to live in the Hawaiian Islands, and after the release of 'Heart Of The World', Pamela and her noted-designer-husband Bill Ernst, resettled on the island of Maui. Pamela immersed herself in studying the culture and native language, joining a hula halau (performing hula school); eventually adding the ukulele to her gig bag. In recent years, Pamela has performed both as a hula dancer and as a musician, accompanying other hula dancers.

Pamela is currently the band leader of a four-person ukulele band, Keaolani. In short, all members of Keaolani have been studying under the tutelage of Hawaiian Music Hall Of Fame Award recipient Kahauanu Lake and his protégé son, Walter Kamuala'i Kawai'ae'a. Pamela feels honored to be associated with these legendary Hawaiian masters and to have the opportunity to help carry forth the culture of traditional Hawaiian music.

As must be obvious from this litany of involvement amidst a variety of musical genres, (as well as art forms not even mentioned!), Pamela is an adventurous and creative force - One who will always surprise her audience!

PARK88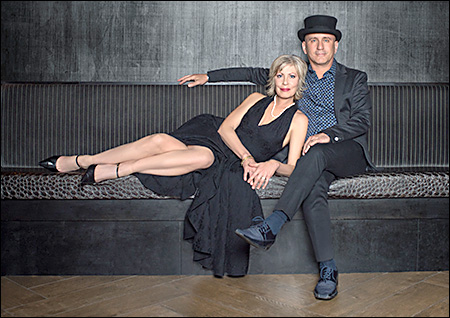 PARK88, the captivating musical marriage between award winning, gritty voiced pianist Rich Wyman and singer songwriter storyteller Lisa Needham, have confirmed the release of their debut EP "The Fearlessness" to be released September 14th via Brendan Entertainment Records. Following the release the duo will hit the road supporting The Gypsy Kings in September.

The road to PARK88 is a story of far flung travel, dues paid, and a special bond between 2 unique talents. Initially coming together in New York City, as Wyman and Needham supported their musical endeavors as a bike messenger and singing waitress, the pair began gaining a steady recognition for their talent and performing at some of the city's biggest venues.

Unexpectedly invited to Park City, Utah, by a friend, Needham and Wyman headed off for what would become a life altering vacation. Happening upon a neglected piano at a local restaurant Wyman began performing for fun and became an instant hit.

The owner offered him a job on the spot, doubled his pay within year and watched as crowds and local media coverage piled on the praise. The pair soon relocated permanently to Park City and have called it home ever since.

Shortly afterwards Needham and Wyman found themselves making the acquaintance of Rock And Roll Hall Of Famer Eddie Van Halen while he was visiting Park City. Like so many others, the guitar icon also became a fan and invited Wyman out to his 5150 Studio in Los Angeles. Along with Andy Johns, Led Zeppelin and Rolling Stones mixing engineer, they spent several years creating music together and shopping the material.

Using the tracks Van Halen performed on and Johns produced, as well as adding new songs, Wyman created his solo album "Fatherless Child", and, in another unexpected twist, found the release storming the charts in Europe and opening the doors to years of touring some of that continent's biggest stages.

While Needham and Wyman had always played shows together, PARK88 is the beginning of a new pairing of sounds with Needham's words and singing complimenting Wyman's virtuosic piano playing. "Lisa is my best friend and soulmate", Wyman says.

"So it's a spiritual experience to create and perform music together and share it with other people. When we sing harmonies together, we're having a musical conversation in the same way we've been communicating as partners. It feels magical, we're excited to finally tour together".
Pat Green
Pat Green announces the release of "SONGS WE WISH WE'D WRITTEN II", due in stores May 8th, 2012. The album marks Green's first release on his new record label Sugar Hill Records and is the follow-up to his 2001 collaboration with friend Cory Morrow, "SONGS WE WISH WE'D WRITTEN".

Nearly a decade after releasing the first tribute-collaboration with Morrow, Green has sold over 2 million albums, earned three Grammy nominations, released a string of Top 10 hits and created a well-earned reputation for bombastic live shows. Tapped in People magazine as "the Springsteen of the South West," he has become a cultural force selling out venues from House of Blues in Los Angeles to Nokia Theater in Time Square, down to the Houston Astrodome in Texas.

Known for his infectious enthusiasm for music and life, Green's energy is contagious and sends a charge through a live audience. That energy has been captured once again on record with his new album "SONGS WE WISH WE'D WRITTEN II".

"We hope our fans enjoy listening to it as much as we enjoyed recording it", said Green, who recorded the album with his longtime road band in Texas. "You'll hear a few songs you already know and may notice others that are unfamiliar; which was by design. I enjoy spreading the word about great talents and great music".

The album gives Green opportunity to pay tribute to a wide range of writers from Texas troubadours Joe Ely, Lyle Lovett, Walt Wilkins, Will Alan Sexton and Todd Snider, to some of Nashville's finest including Will Kimbrough and Jon Randall. It gives Green a chance to interpret some of his favorites written by well known artists such as Tom Petty, Shelby Lynne, Ross Childress and Ed Roland. It also shines a light on music from hitmakers Glen Ballard and Liz Rose along with up-and-coming talent Aaron Lee Tasjan.

Green's diverse musical palate was developed at an early age surrounded by a blended family of nine children. "In a home with that many kids I listened to a little bit of everything from country and 80's music, to the best of Motown and Classical", said Green. "I'm just a fan of music, period. I'm beyond lucky to do what I do for a living and thankful I get to record songs that I love".

Delivered with his signature "let the good times roll" attitude and guy-next-door charm, "SONGS WE WISH WE'D WRITTEN II" is a collection of ten songs that fans are sure to enjoy. Green is currently writing new material for his next album and will head into the studio early next year to record.
www.patgreen.com

http://publicity.sugarhillrecords.com/

Pat Kearns
"I thought I would spend the rest of my life in Portland, Oregon. I was the 3rd generation of my small family to live and work in the Pacific Northwest log and steel town. I had carved out a life recording and mixing music in a dank studio behind my longtime punk rock pals' guitar and amp shop, Centaur Guitar. My wife, Susan, owned her own hair salon just down the hill from our house near Mt Tabor Park. We had everything figured out.

You can count on life to throw you some curve balls. Gentrification, with it's skyrocketing rents and cycles of demolition and construction, gave Susan and I a solid push to pick up our things and create a new reality way out in the Mojave Desert near the town of Joshua Tree, California. So long city, indeed.

We sold our house and I closed the recording studio in Portland, Oregon. We moved into a tiny homestead cabin in the desert. That cabin is off the electrical grid. We use solar panels and batteries to run our electricity. 'Down In The Wash' is my 2nd solo album. It was recorded and mixed in our cabin in the Mojave.

When it rains in the desert, the water runs. The channels it follows are called washes. Most of the time, washes are dry. Coyotes, hares, roadrunners, bobcats, tortoises, mountain lions, rattlesnakes, kangaroo rats, iguanas, out here in the desert, the washes are a thoroughfare. It's the street. It's where the actions is.

'Down In The Wash' features a small sample of the amazing musicians this desert has to offer. Faith and Tim Chinnock from The Adobe Collective both sing. Tim plays the drums too. Joe Garcia of Urban Desert Cabaret plays lead guitar. Luke Dawson from RF Shannon plays the pedal steel. Bobby Furgo (Leonard Cohen, Nancy Sinatra, Lee Hazelwood) plays Lowery Organ. Susan Kearns plays upright and electric bass. I sing and play guitar, harmonica and organ.

The front cover is a painting by Susan Kearns. Susan created a series of 11 paintings for 'Down In The Wash'. One painting for each song on the album."

~ Pat Kearns

Jim Patton & Sherry Brokus
Berkalin Records is proud to announce the 2019 European release of Jim Patton & Sherry Brokus's "Collection : 2008 - 2018", compiled from the folk-rock duo's 4 acoustic CDs.

Jim Patton & Sherry Brokus have sung together for 40 years. They led the folk rock band Edge City from Baltimore to Austin where they recorded with Lloyd Maines, the guru of Texas record producers. In 2006, a supporter in Atlanta asked which of the 4 CDs on the merchandise table sounded most like what he had heard that night. And there were none. They had played as a duo and all their recordings were with bands.

They released "Plans Gang Aft Agley", an all acoustic CD, in 2008 as Jim Patton & Sherry Brokus, with Ron Flynt as producer, and it broke into the top 30 on the Folk charts. Their next CD, "Ray Of Hope", another acoustic CD, made the top 100 on the Americana charts. They made 2 more acoustic albums in the next decade, all with Flynt as producer, and "The Great Unknown" was named one of the Top 100 CD's Of The Year by legendary music critic Geoffrey Himes in Paste Magazine.
Paul Filipowicz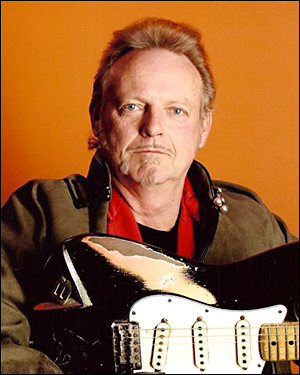 Paul Filipowicz was raised on the radio sounds of Howlin Wolf, Muddy Waters, Sonny Boy Williamson II, Jimmy Reed and everything in between. As a young man he became acquainted with many of the Chicago blues guitar players such as Freddie King, Luther Allison, Lefty Dizz and Brewer Philips. Experiencing a live performance by Otis Rush put him on the path of the west side blues guitar style. Over the years the many late night shows with the likes of Mighty Joe Young, Jimmy Dawkins and Hound Dog Taylor instilled in him the love, reverence authenticity and originality that he is noted for.

Today Paul is a master of the electric blues guitar. His 40 plus years of sweat soaked incendiary no-holds-barred live performances have granted him rave reviews and feature articles in over fifty publications Stateside and in European magazines. Paul's seven award winning albums are played on the internet, satellite, US radio and internationally. His recordings have charted continuously on the prestigious Living Blues poll. 'Chinatown' earned Blues Album Of The Year and Blues Artist Of The Year, and placed him #8 on Real Blues magazine. He even has a blues radio station, on X-M Satellite Radio. Top 20, Texas Blues releases two years in a row in 2003 and 2004, when he was on the Dallas based Gila Monster label.

Paul's brand new "Saints & Sinners" could be his most compelling work to date. Staying true to originality being the voice of true blues, Paul has penned 11 more moving blues songs which convey his unique perspective on life, liberty, justice and the pursuit of the Complete Saturday Night.

Live, Paul's finger picked hard-core-west-side-Chicago guitar sound is a compilation of Hound Dog Taylor, Muddy Waters, Freddy King and Magic Sam. Paul's intensity is legendary. His brooding atmospheric original blues songs have warranted comparisons to John Lee Hooker, Magic Sam, Buddy Guy, Albert Collins and Big Jack Johnson. His songs also have appeared in two films to date, Smokey Logg's "Night In The Hole" and Dal Lazlo's art film, "Cerulean Blue" and also on TV's "Dog The Bounty Hunter".

Paul's gig roster reads like a who's-who of Midwestern roadhouses and festivals including Buddy Guy's in Chicago to St. Louis, George St Grocery in Jackson, Mississippi, Pearls in Dallas, Texas, and all the way to Ulan Bator, Mongolia.
Paul J Phillips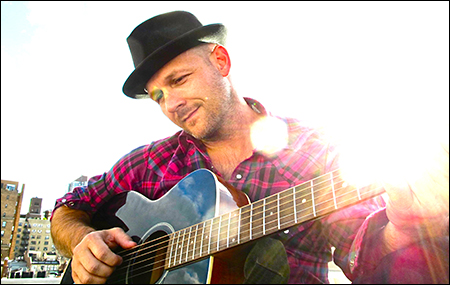 Born in Kentucky to a Southern Baptist choir director and a classically trained soprano, Paul J Phillips was destined to follow a similar path – one in pursuit of musical dreams. Music (specifically piano) and performing took its hold of Paul at an early age; by the age of four, he had already played "When the Saints Go Marching In" at the Cincinnati Conservatory.

Unfulfilled by the academic pursuit of piano which continued through college, he began playing guitar and writing songs, and soon set his mind on pursuing music in a big city. It was the flip of a coin that would serendipitously lead Paul to New York City where he immersed himself in the local music scene by teaming up with local indie-folk band Spinoza, who's 1st release, "Groove Like Corduroy" received critical acclaim. The album release was accompanied by regional touring.

A few years later, needing a breath of fresh air (literally) and inspired by the New England coast, Paul and the band moved to a small fishing village on the north shore of Boston. The band amicably broke up shortly after recording their 2nd album "The Inevitable Movement Onward", allowing Paul to begin performing more of his own music under the moniker "Sheffer Stephens".

It was in the Boston city subways that Paul quickly honed his performance skills and developed his signature sound - an unapologetic blend of rock, country, folk and soul. A passing train only gives an artist a few minutes to make a lasting impression, and Paul swiftly garnered a small local following allowing him to begin performing at multiple venues up and down the East Coast. During this time he released his 1st solo record, "Shooting Cars, Building Stars".

Neither New York City, nor the dreams of pursuing personal music interests are easily shaken and Paul returned to New York a few years later to record his 2nd solo album, "Every Time I Leave ", with producer and friend William Berlind. For this album he shook the moniker, preferring to lead simplify with his given name, Paul J Phillips. "Every Time I Leave" is best described as "jangly roots-rock Americana", colored with influences from southern traditional gospel, rock and blues and continues to receive fresh critical acclaim as well as increased momentum on Americana and college radio stations throughout the United States and Europe.

Paul J. Phillips continues regional touring both solo and with a band, to support "Every Time I Leave", and is also beginning to promote a new Rock album called "Magic", which is scheduled for a summer 2014 release.

Paul J Phillips currently resides in New York City.
Paul Messinger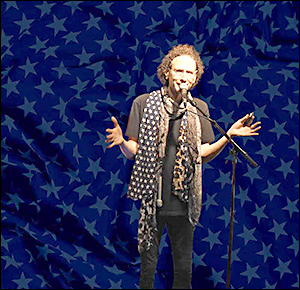 Paul Messinger is a poet, songwriter, vocalist, and multi instrumentalist, originally from New York, now based in Chapel Hill, North Carolina. He is known as one of the early proponents of the Howard Levy (The Flecktones) approach to playing diatonic harmonica chromatically, and writes nuanced, character driven songs in different styles, explaining, "Different stories require different musical styles in order to fully tell them". His abiding passions include history and people, as well as challenging the notion of 'otherness', and his artistic lens is focused on telling the stories of the people(s) he encounters in the world around us.

Messinger's 2019 release, "The Reckoning", is a song cycle constructed to challenge the growing notion of 'otherness'. Recorded live, in the studio with great players, such as Robert Sledge (Ben Folds Five), with blazing vocals, and trademark original harmonica seamlessly woven within the textures of sound throughout, this is music heard as it was played, with songs written to provoke, as well as to dance, and even rejoice, in our shared humanness. He writes, "We are ALL heading, toward a reckoning".....
Paul Reddick
Paul Reddick has been devoted to the study of blues music all his life. Listening closely to Muddy Waters, Sonny Boy Williamson and Howlin' Wolf, he picked up the harmonica at the age of 12 and had mastered the instrument by the time he was 15.

Reddick formed groundbreaking blues band The Sidemen in Toronto in 1990. The Sidemen released 3 albums of original material and spent a decade touring across Canada.

Paul Reddick + The Sidemen released the critically acclaimed Rattlebag in 2001. Produced by roots music authority Colin Linden, Rattlebag is a masterpiece of "hard blues for modern times". Praise came in from both sides of the border, along with nominations at the W.C. Handy Awards and the Juno Awards. The band also won three Maple Blues Awards in early 2002, including Songwriter of the Year and Album of the Year. Paul Reddick + The Sidemen toured the US non-stop from 2002-2004.

Rattlebag marked the beginning of Reddick's serious attempt to re-work blues traditions with an emphasis on poetic forms and techniques. Starting at the beginning with the Alan Lomax Field Recordings, and reaching into the vast body of pre-war music in and beyond that of the type documented in Harry Smith's Anthology of American Folk Music. Reddick has sought to combine the mystery of the blues artform with the powerful spell cast by poetry.

A musician who loses himself in performance, Paul Reddick lures the audience into that half-lit blue world he knows so well. A storyteller, innovator and highly original harmonica-player/vocalist, his performances are unforgettable.

Paul Reddick teamed up once again with Colin Linden to release Villanelle in autumn 2004. This widely acclaimed album continues the Rattlebag journey towards re-styling the traditional; sidestepping convention it searches further for new possibilities in blues music.
Just out on NorthernBlues Music is Revue – The Best Of Paul Reddick.
"Revue" available here:
www.rootsy.nu
Pedaljets
US garage rockers the Pedaljets release their first new material in 23 years in the form of a new album, "What's In Between" on their own Electric Moth label. For those who might have missed them the first time around, the roaring riffs of 'Riverview', a possible love child of Iggy Pop and Bob Dylan, and the dark insinuation of 'Terra Nova', a hearkening back to the their early days with shades of Mission of Burma, The Wipers, and a bit of classic Midwest Replacements-style longing, act as the perfect introduction no matter the decade.

Originating in Lawrence, Kansas, in 1984, the Pedaljets returned to the studio in late 2009. Original Pedaljet lead guitarist Phil Wade was unavailable, so Paul Malinowski (bass player for Midwest rock titans, Shiner and Season to Risk) assumed second guitar duties, as well as performing all recording and engineering. The album was mixed by John Agnello (Dinosaur Jr, Sonic Youth, The Hold Steady) at Headgear Studios, Brooklyn. You can hear the results! Packaged in the inventive design-work of The Sea And Cake's Archer Prewitt, each song is at once vintage Midwest in-your-face rock and a totally new approach to what is timeless and resonant and beyond conventional formulaic alternative pop and rock. The guys have learned something after all these years.

The Pedaljets could be considered a missing link between The Replacements and Nirvana. From their beginning, the Pedaljets toured the country nonstop, often opening for the likes of Hüsker Dü, Flaming Lips, The Replacements, Meat Puppets, and other usual suspects of the 80's alternative/punk America, releasing two albums – "Today Today" (1988) and "Pedaljets" (1989) - both receiving solid national attention and acclaim, even though the band felt the latter was rushed and unfinished. After six years of almost nonstop touring, and born out of disappointment with that second album, the Pedaljets disbanded in July 1990. Ironically, at the time they broke up, the Pedaljets' flag was flying higher than ever, the band packing out clubs around the country and appearing on MTV.

Tentatively resurfacing in 2006, the band discovered that the tapes from the second album were salvageable so, over the course of a year working with engineer Paul Malinowski, the album was completely retooled. Re-recruiting original designer Archer Prewitt for the artwork and working with local label Oxblood Records, the story had come full circle. The LP was rereleased in 2008 and Mojo Magazine featured the lead track 'Giants Of May' on its playlist.
Penny Nichols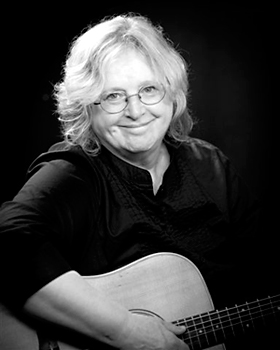 Like many musicians in the Sixties, Penny Nichols started her career as a folksinger in coffeehouses around Orange County, CA. She shared stages with many legendary artists such as Jackson Browne, Nitty Gritty Dirt Band, Linda Ronstadt, Jennifer Warnes, Mary McCaslin and many others. In 1964 & 1965 she sang in a bluegrass band with John, Bill & Alice McEuen (John then took Jackson Browne's place in the Nitty Gritty Dirt Band and the rest is history) and then formed a duo with Kathy Smith called the Greasy Mountain Butterballs which toured Vietnam in the fall of 1966. Upon returning, she opened the show for numerous artists at the Troubadour and the Ash Grove in Hollywood.

In the spring of 1967, Penny rode up to San Francisco on the back of a Harley motorcycle and decided to stay in the bay area for a while. She performed in concerts and clubs all over the bay area including: the Fillmore, the Avalon, the Matrix and opened for bands such as Big Brother & the Holding Co, Steve Miller, Quicksilver Messenger Service, 13th Floor Elevators, Chocolate Watchband, Jefferson Airplane and others. During the "Summer of Love", Penny played at the Big Sur Folk Festival and recorded her first album, "Penny's Arcade", for Buddha Records. (It eventually sold over 50,000 copies) After touring the U.S. promoting her album in the fall, she toured Europe in the winter of 1968, staying with George & Patty Harrison and recording at Apple Studios while in London.

On her return to the U.S., she decided to devote her time exclusively to songwriting for a number of years and studied voice with noted vocal coach, Florence Riggs. In 1975, she began to perform around Los Angeles with her jazz band, the Black Imp, and opened the show for Little Feat in concert. She wrote and performed commercials for Toyota's campaign to plant a tree for every car bought, Carnation Dairies, and produced a public service announcement for the Navajo Nation called "Black Mesa" to protest the misuse of the land around the Four Corners power stations in Arizona.

In 1977, while working with Emitt Rhodes on a record for Elektra, Penny joined Jimmy Buffett & the Coral Reefers. She appeared in the movie 'FM' with the band, toured the US and earned a platinum album for her singing on "Son Of A Son Of A Sailor".

In the late 70's & early 80's, Penny went back to school and earned degrees in Music & Psychology from Antioch University, and then went on to Harvard University to do research in music & psychology eventually earning a doctorate in Education there. During the same time, she recorded and toured with many performers including: Art Garfunkle, Suzi Quatro, Danny O'Keefe, Yvonne Elliman, Jennifer Warnes, Albert Brooks, The Credibility Gap, Steve Gillette and earned a Grammy nomination for her work on Arlo Guthrie's "The Power Of Love".

In 1990, Penny co-produced her second album, "All Life Is One". In 1993, she released another record, an album of songs based on the 1000-year-old Buddhist stories, "The Jataka Tales". In 1997, Penny and Molly Mason collaborated on the song "The Unbroken Thread" which is included on the CD, "The Catskill Collection".

She currently lives and teaches in the Hudson Valley of New York and is building a small studio in her house. Her most recent ventures include a new album of songs by Jackson Browne called "Colors Of The Sun: Penny Nichols Sings The Early Songs Of Jackson Browne", based on her long friendship with Jackson. The new CD features a virtual 'who's who' from the music scene in Southern California in the late 60's, early 70's; Jackson Browne himself, his brother Severin Browne, Rosemary Butler, Greg Copeland, Ned Doheny, Kenny Edwards, Steve Noonan, Pamela Polland and many others.
In early January you should treat yourself or a loved one to the fabulous new collection of Penny Nichols songs and recordings, documenting her years growing up in Southern California and her early years in Hollywood, called "Golden State". A true California native, she weaves stories and music from the culture that she remembers into a fine tapestry of life's many colors.

People vs Larsen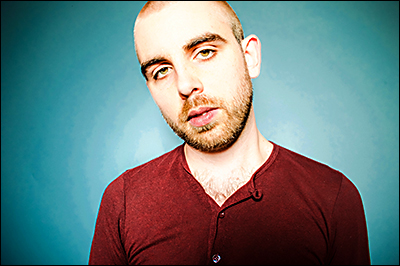 People vs Larsen has offered an innovative voice in the indie and blues music scenes in New York since 2012 and have established themselves as one of the best live bands in New York City. Emanating from a wide breath of influence centered around the blues, People vs Larsen delivers a musical experience which infuses blues, rock, jazz and indie music, and gives audiences a powerful, soulful and uplifting experience.
Tom Larsen, guitar and vocals, Spencer Murphy, bass, and Jordan Rose, drums, released their debut self titled record in the fall of 2012, and are releasing their 2nd album "Loving Losing" in early 2017.
"Loving Losing" features the addition of renowned Crosby Stills & Nash organist Todd Caldwell, and showcases the breadth of Tom Larsen's compositional and arranging prowess, from the massive, orchestral arrangement of Feist's "Limit To Your Love", to the gritty, hard charging blues rock groove of "One More Time", from the funk infused brass sounds of "Big Leg Woman", to the poignant, lush colors and counter lines of "When I Call You", or haunting, virtuosic intimacy of the acoustic tracks such as "Big Brass Bed", "Loving Losing" is a truly complete record from start to finish.
People vs Larsen has played venues across New York, and continues a four year residency at the McKittrick Hotel. They have toured all over the Northeastern US, California, south eastern US, as well as Mexico. The group is currently working on material for a 3rd album to be released on One Trick Dog Records at the end of 2017.
https://www.facebook.com/PeopleVsLarsen
https://peoplevslarsenmusic.bandcamp.com
The Perpetrators

The Perpetrators front-man and founding member Jay Nowicki is rated one of Canada's tastiest guitar players. Together with the "meat and potatoes" rhythm section of Ken McMahon & John Scoles (or sometimes founding member Ryan Menard) they deliver a tight, raw and intense blues experience that is sure to make you get up and shake it.

The Perpetrators' albums have garnered WCMA awards and Juno nominations. Their ability to stay grounded to their Winnipeg roots, coupled with the raw energy and extreme talent makes this one of the best groups to come out of Canada.

Once a not-so-well-kept-secret in their hometown of Winnipeg, Manitoba, Canada, where they acted as house band for such visiting blues legends as Hubert Sumlin, Louisiana Red, Paul Jones and others, The Perpetrators kicked things up a notch in 2006. A European tour capped off a Juno Nomination and a win at the Western Canadian Music Awards. That decade, The Perps released two more albums, garnering various award nominations.

In late 2009, Jay Nowicki teamed up with Romi Mayes for extensive touring that saw them travel across the US, Canada and Europe, and recorded the critically acclaimed live album "Lucky Tonight" in 2011.

2013 had Jay and The Perpetrators back in the studio to record their latest release, the long awaited "Stick 'Em Up", which Dr. Boogie ('Classic 21' in Belgium) described as: "The dirtiest stuff you made so far, and the more accessible for my greasy ears". Accompanying the release, The Perpetrators will be returning to Belgium and Holland for the first time since 2009.
Pete Sinjin
"Combing through the lyrics of this album, the 2 words that stuck out were 'heart' and 'compass'", states Pete Sinjin. "I realized that, for me, they're one in the same. My heart is my compass. I've been led around by my heart always, and it's taken me all over. It's delivered me to where I am now, which is a pretty nice place to be".
"The Heart & The Compass", Pete Sinjin's 4th album of original compositions, lives up to its title. Such lyrically vivid, melodically arresting originals as 'That's My Heart', 'Dirty Windshield', and 'The Night That I Saw God', resonate with insight and warmth, with spacious, organic grooves and melodic hooks that are every bit as expressive as his lyrics.
With hard-won experience and a novelist's precision, Sinjin paints rich, evocative portraits of fleeting moments, stolen glances and lives in transition, and drives his stories home with indelible melodies that reflect his affinity for such seminal troubadours as Rodney Crowell, John Prine and Townes Van Zandt, as well as his abiding love for such punk-era greats as the Jam, Minutemen and Husker Du.
"This group of songs felt like they were bound together in some way, they all seemed to know each other", Sinjin says of "The Heart & The Compass". "I eventually figured out that they all were love songs in one way or another. Love in all its various incarnations, tender, lost, found, nostalgic, passionate, defiant, foolish, hopeless, awe inducing, life changing. It wasn't conscious, but they all fit together and that overriding theme emerged".
To record "The Heart & The Compass", Sinjin called upon a talented group of like minded New York based compatriots. "This record is definitely the beneficiary of the do's and don'ts of my previous recording experiences", he explains, adding, "I had the sound of this record in my head, and I knew who to reach out to achieve it".
Towards that end, he hooked up with noted producer and engineer Bryce Goggin (Pavement, Luna), and assembled a simpatico studio ensemble that included guitarist and pedal steel player Rich Hinman (Sara Bareilles, Rosanne Cash), drummer Tony Leone (Levon Helm, Shooter Jennings) and bassist Jay Foote (Lera Lynn, The Lone Bellow), along with singer songwriter Michaela Anne, who adds her distinctive voice on several tracks.
"Making this record was a total pleasure", Pete reports. "In the tradition of what I believe to be the best albums, I wanted to work fast and capture the essence and spontaneity of the songs, and avoid any pitfalls of procrastination or overthinking the objective. These guys were all so good, and the chemistry was so right, that after 2 rehearsals, I knew we were ready to just get into the studio and put it to tape. We had all the tracking done in two days".
Pete Sinjin's passion for music stretches back to his early days growing up in Pennsylvania, when he inherited a relative's box of vintage 45's. That treasure trove introduced him to classics by the likes of the Beatles, Bob Dylan and Otis Redding, alerting his impressionable ears to a wide world of new creative possibilities. His was equally inspired by punk rock's D.I.Y. sensibility, he played in a series of loud, primitive combos during a stint in San Francisco, before evolving towards a more intimate songwriting approach that yielded substantial creative rewards on his acclaimed self released debut album, "Better Angels Radio".
"Punk rock was an eye opener education in art, passion and selfreliance that arrived at the very right time for me", he asserts. "I found it enormously inspiring seeing that bands took charge of what they created and how it was presented. I loved the freedom of it, and I loved being involved with the nuts and bolts of making art around it. I still design all the cover art for my records, I see it as all being central to the statement that's being made".
Sinjin's freewheeling creative sensibility extended to a pair of innovative family oriented albums, "Hoots, Hollers & Rooftop Serenades" and "House Of Song", on which he mined a deep well of folk tradition to create music with multi generational appeal.
The ever resourceful artist remains possessed by the spirit of punk rock, and he still applies it to the music he makes today. "I don't really see what I do now as being much different as I did then", he states. "Musically, quieting things down some never seemed too radical an idea to me. I grew up listening to Bob Dylan and Woody Guthrie, and those guys seemed pretty punk rock to me. That spirit all has the same bloodline, as far as I'm concerned".
"For me, it's always just been about telling stories", he concludes. "I admire the ability to tell a complete tale by carefully placing each word in its proper place and phrasing, and that's what I aspire to do. I was terrified the first time I ventured out and played solo. Once I got out there, though, I knew that that's where I want to be".
Peter Blachley
"Nevada Sky" documents a life of inspiration, reinvention, and marks a profound coming together of many of the facets of Peter Blachley's life — family, photography, music, loves won and lost, and professional and personal aspirations. In Blachley's journey, he's been a carpenter and served in Vietnam. His second act was being a music video pioneer through making culture-defining videos with the Stray Cats, George Thorogood and Duran Duran as an executive producer and marketing visionary. During this time, Blachley worked at Capitol-EMI, and he went from the mailroom up to being music a marketing executive before cross-fading to EMI's Picture Music International as music video division executive, content producer and marketerer. At 50, his music business tenure ended, and he reinvented himself as a gallery owner, co-finding the fine art music photography gallery the Morrison Hotel Gallery with partners Richard Horowitz and iconic photographer Henry Diltz.

"There is hope in the fact that you can always reinvent yourself. Reinventing is about finding something you want to do everyday, something that makes you happy, and finding a way to make money doing it", Blachley says.

For his third act, Peter Blachley is emerging as a captivating singer-songwriter with his debut album, "Nevada Sky". It's one of those storyteller albums that instantly feel like an old friend. It recalls the work of Crosby Stills Nash, John Stewart, Neil Young, Waylon Jennings, and Ian Tyson. It stretches across the highways of high lonesome country, confessional folk, and swampy rock n' roll. And it authentically evokes the rugged mountains and big open skies of the west, and the burly swagger of the big cities of the east—it is pure Americana through and through.

"Nevada Sky" begins with the sweet country weariness of "Big Old Train" and the opening lines, 'If you tell me where were going/and I'll tell you where we've been/and that big old train keeps rolling down the line'. It's an apt and warmly engaging metaphor to start a storyteller album. From there, with a richly expressive baritone, Blachley takes the listener to the streets of New York City with paternal sensitivity on the folk tune "Soho Sunday Morning", and to breathtaking open sky beauty of "Nevada Sky". And the poignant and poetic "Salvation Songs" transports the listener to the optimistic fire of the protest song movement and the ensuing introspective singer-songwriter movement of the 70's.

The route to "Nevada Sky" began when Peter Blachley was aged 19, aboard a TWA 707, flying over the Mekong Delta on approach to Bien Hoa, Vietnam. "I remember while we were descending, I looked down at the bomb-ravaged craters in the landscape below while listening to Scott McKenzie's 'If You Are Going To San Francisco, Wear Some Flowers In Your Hair'. That image with that soundtrack had a profound effect on me", Blachley says. Despite being a drummer and vocalist prior to his time in Vietnam, it would be after the war that Blachley began learning guitar and writing songs in earnest. The revelatory record for Blachley was "California Bloodlines" by John Stewart — an album that features an album liner photo shot by none other than Henry Diltz.

The artistic connection with Diltz spans decades and extends to the Morrison Hotel Gallery where "Nevada Sky" became a reality. Buzzing around the gallery there is a scene of artists, musicians, writers, thinkers, and tastemakers who freely exchange ideas and collaborate. Within this environment, Blachley felt comfortable sharing his songs, and would ultimately find the musicians to realize the music he's carried around in his head and heart all these years.

In 2012, Blachley and producer Felix McTeigue began recording "Nevada Sky". Over two years the pair recorded tracks at Saltland Studios and Vel Studios in Brooklyn, and at the Morrison Hotel Gallery loft. Blachley and McTeigue's artistic intent was to capture the music as purely as possible. "We strove for a colorful simplicity, we didn't want to crowd the songs", he says. "Nevada Sky" features all Blachley originals except "I Call Your Name" which was written by Willy DeVille. Supporting Blachley in the studio is an all-star cast of players including guitarist Chris Masterson (Steve Earle), guitarist David Mansfield (Johnny Cash, Bob Dylan), bassist Byron Isaacs (Ollabelle), bassist Jeff Hill (Rufus Wainwright), bassist Luis Guzman (Lila Downs), keyboard player Jeff Kazaa (Southside Johnny), drummer Tony Leone (Ollabelle), vocalist Fiona McBain, (Ollabelle) and legendary singer-songwriter Willie Nile.

Blachley has played esteemed venues in San Francisco, Los Angeles, San Diego, New York, and Nashville. His gigs at the Bluebird Café in Nashville have been a particular highlight, not only because the positive Nashville response was validating for a burgeoning songwriter, but because while there, Blachley was able to reunite with his son who was adopted at 3 and is now 42. "He got up onstage with me to sing harmony vocals", Blachley recalls. "That was one of the most wonderful experiences in my life". "Nevada Sky" folds family stories, personal and professional journeys, and lifelong dreams into one Americana storybook. Blachley says in conclusion, "with this album, I've left my legacy".
Peter Bryngelsson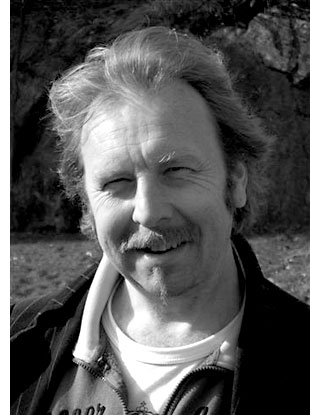 "Wunderbaum" is album number 17 in an almost 40-year career by Peter Bryngelsson, and this is his 3rd album as a solo-artist.

At 3 different occasions Peter has been nominated for a Swedish grammy award, has composed for theatres and movies in Sweden, and the rest of Scandinavia, does lectures in the area of music for films all over Europe, and tours with several different bands in more than 10 countries.

Peter's old band Ragnarök reunited last year to record an album, "Path" that was very well received all over the world. The album was sponsored by an old fan and IT-millionaire from Switzerland, who's dream was to make the original band record again, in the old studio, with the original producer.

The brand new CD "Wunderbaum" was initiated by a Japanese fan that later became much to sick, to complete the project, and therefore Peter is producing the album on his own label, with a strong interest from all over the world.

The music on the new album is inspired by sound-recordings of the enviroment, in and around his house, in the middle of the woods, in the south of Sweden, and is composed for a generous orchestra of guitars, double bass, drums, harmonica, saxophone, strings, banjo, slide, and the very rare instrument, Hohner Claviola, that is mostly known for a small appearence in the Beatle song, "Baby You're A Rich Man".

The music on "Wunderbaum" gives different aspects of the experience of a tree. Violently powerful, magnificent, beautifully ornamented, lyrically poetic and tender and sweet. Both rooted in the ground, as well as reaching for the sky.
Peter Cooper
Luminaries of American song have been lining up of late, praising the debut album from an East Nashville singer-songwriter named Peter Cooper. The reasons for that are both simple - it sounds good - and complex. There's something different about this thing.

"Peter Cooper looks at the world with an artist's eye and a human heart and soul. His songs are the work of an original, creative imagination, alive with humour and heartbreak and irony and intelligence, with truth and beauty in the details. Deep stuff. And they get better every time you listen to them." [Kris Kristofferson]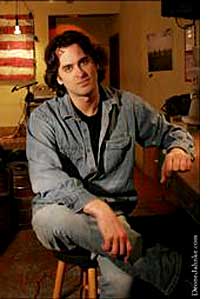 Cooper was five-years-old when he first caught a Kristofferson show. That was on an outdoor stage in Charlotte, NC, not too far from Cooper's hometown of Spartanburg, SC. Something about the experience must have stuck, as Kristofferson's wordplay and folk-inspired melodies became a touchstone. From there, it was on to Tom T. Hall, Mickey Newbury, Bob Dylan, Emmylou Harris, Bobby Bare, Guy Clark, Eric Taylor and others who managed emotional literacy without ever seeming unduly literary. That's a tough trick. Takes a while to learn, and then you have to figure out how to make it into something other than... well, than that same old trick. Reverence and mimicry are close musical cousins that should not marry. Shouldn't even snuggle, really.

"The enticing allure of Nashville is that there is always something new coming down the pike. Put this record on and you'll hear footsteps."
[Tom T. Hall]

When Cooper gathered a collection of his favourite musicians at Nashville's House of David studio - it's a cool place, with a trap door in the floor that was built for Elvis Presley to come in and out without fans realizing he was in town - he sought to create something different. That kind of seeking begins with the songs but it doesn't end there. Check this out: Cautionary Tales isn't a country album, but it has more steel guitar on it than anything released in ages. The steel comes courtesy of co-producer Lloyd Green, perhaps the most famed and important steel man in history. Green played on The Byrds' Sweetheart of the Rodeo, on Charley Pride's In Person: Live From Panther Hall album, and on beloved works by Paul McCartney, Don Williams, Nanci Griffith, Tammy Wynette and a slew of others. From his blistering solo on "All The Way To Heaven" to the staggering beauty of his parts on "Wine" and "Thin Wild Mercury". Green is an elegant revolutionary, reinventing the instrument that he helped to dignify in the first place. He retired in the late 1980s and returned to session playing in the new century, and he has worked in his "second term" with Alan Jackson, Nanci Griffith, Steve Wariner and plenty of chart-toppers. "This album is the most intellectually and emotionally satisfying music I've been a part of since returning to the arena," Green said. "It's like a long lost relative of the Panther Hall album - there's that much steel - and yet it's like nothing I have heard. This one was as special to me as any I've been a part of." Lloyd Green, by the way, has played on more than 100 No. 1 country records.

"Triple five-stars!" [Todd Snider]

Todd Snider is not yet a Hall of Fame presence like Kristofferson, Hall or Green, but he is a beacon of invention and originality for a new generation of singer-songwriters. He and Cooper met when Cooper was interviewing him for the Nashville Tennessean newspaper: In addition to his work as a songwriter, Cooper has become one of America's most prominent music journalists, writing for The Tennessean, Esquire, Britannica and No Depression, among others. Snider and Cooper realized they shared ideas and record collections, and they began collaborating. Their "Thin Wild Mercury" was included on Snider's The Devil You Know album, and it won a National Performance Activity Award at the 2006 SESAC Awards, as well as being designated as one of USA Today's "Songs of the Week" and as one of Mojo magazine's "Songs of the Month." Cooper also played bass and sang harmonies on The Devil You Know, he produced Snider's Peace, Love and Anarchy album and he sang and played with Snider on nationally televised shows The Tonight Show with Jay Leno and The Late Show with David Letterman.

In 2006, Snider began pushing Cooper to do a full-length album, something the journalist/musician had put off for years. The two called many of their favourite musicians to record, and the result is Cautionary Tales. Lloyd Green's steel guitar is the album's instrumental centrepiece, but a bevy of greats were there to paint around him. Jason Ringenberg of Jason and the Scorchers played harmonica, Bill Lloyd, known for his work with Foster & Lloyd and as a hit country songwriter, played electric guitar and sang harmonies. Jen Gunderman, formerly of The Jayhawks and currently of Last Train Home, pitched in on piano, Wurlitzer and accordion. Dave Roe, who has toured in the bands of Johnny Cash and Dwight Yoakam, laid down acoustic and electric bass lines, and ace percussionists Pat McInerney and Paul Griffith completed the rhythm section. On a version of the Eric Taylor-penned "Mission Door", Snider, Nanci Griffith and Fayssoux McLean (who provided harmony vocals on some of Emmylou Harris's finest albums) all took verses.
www.myspace.com/petercoopermusic
Peter Gallway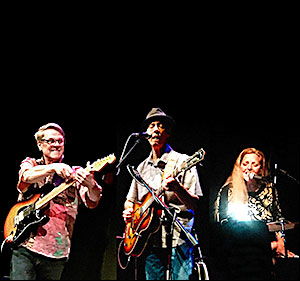 With Peter Gallway's return to Maine, the resurgence of The Real Band has been unstoppable, including wonderful receptions at St Lawrence Arts and One Longfellow Square in Portland, The Frontier Theater in Brunswick, Slates in Hallowell, and the 207 Show on WCSH television. The Real Band is Peter on vocals and guitar, Mark Wainer on lead guitar and Andre Re on vocals and percussion.

Called 'a master of free verse' in the Boston Globe, Peter Gallway has released more than 25 albums on Warner/Reprise and various independent labels. He has also produced over 50 albums and special projects, such as the Grammy nominated "Bleecker Street : Greenwich Village In The 60's", "Time & Love : The Music Of Laura Nyro", participated in Laura Nyro's final album, "Angel In The Dark", and produced all of the seminal albums by Maine's own Devonsquare.

A founding member of The Fifth Avenue Band, Gallway's music spans styles from 60's rock and roll, to jazzy folk, to atmospheric americana. Along with his solo recordings, he has collaborated with acclaimed singer songwriter Annie Gallup in the duo Hat Check Girl, with 7 releases to their credit.

2019 heralds the highly anticipated release of "Reach For It", the all new Peter Gallway & The Real Band album on Gallway Bay Music.
Peter Mayer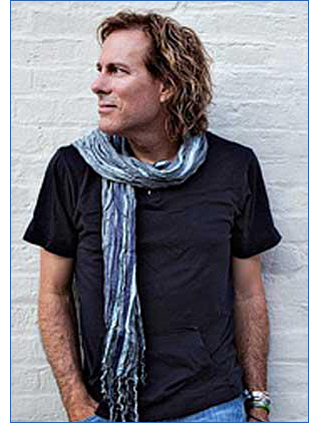 Guitarist, vocalist and songwriter, Peter Mayer has been quietly and steadily building a fervent following across the country, stepping outside his role as one of Jimmy Buffett's Coral Reefers to front his own band, The Peter Mayer Group. Melding a unique and eclectic writing style, a distinctive voice, and virtuoso musicianship, Peter and his band create compelling and accessible music that is electrifying in live performance.

The Peter Mayer Group boasts between them an extensive performing and songwriting portfolio with experience in any number of styles from jazz to country rock to classical. Recording under the name PM, Peter released his debut album for Warner Brothers Records (WB no. 25751) in 1988. Working with Elliot Scheiner (Steely Dan, Aretha Franklin, Bruce Hornsby) - this album produced the single "Piece of Paradise," charting to number eight on Billboard.

When Scheiner was hired to produce Jimmy Buffett's 'Off To See The Lizard' album, he suggested that Jimmy use PM for the recording sessions. Buffett was so impressed with their unique versatility as musicians and performers that he quickly hired them as part of his own Coral Reefer Band, a successful relationship that continues to date.

Peter's life began in Tamilnadu, the far southern region of India, where his parents served as missionaries for 17 years before returning to their Missouri roots. Musical influences from that period of his life can be heard in his playing. Peter recalls, "I can remember Indian musicians giving Christmas concerts in my parents' house. Wildly playing drums and flutes, shakers and bells, they would go on for hours and hours." He went on to study formal theory and composition, and to teach jazz guitar as a faculty member of Webster University.

His most recent album of 15 amazing Beatles-covers, "Goodbye Hello", has just been released by Little Flock Music.
www.petermayer.com

www.littleflockmusic.com

www.myspace.com/petermayergroup

Phil Gammage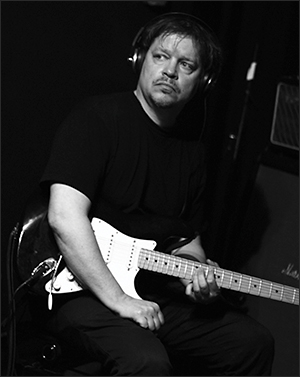 World Wide Vibe Records is pleased to announce the release of a new 13-song album, "Adventures In Bluesland" from Phil Gammage. Masterfully produced by Kevin Tooley, it features Phil singing lead vocals and playing guitar and harmonica. Don Fiorino is on lap steel guitar and banjo, Richard Demler on bass, Tooley on drums and percussion, and Joseph Nieves on backing vocals.

Gammage draws his musical inspiration from many sources of roots music, but in particular it is the most American musical form of all — the blues (which is the true essence of man and womankind) that defines this new collection of songs. Phil deconstructs blues music and then reassembles it with a unique sensibility toward the human condition. The result is a music that is sometimes raucous, sometimes creepy/moody, and always grooving.

This collection features several new Gammage compositions, as well his unique versions of traditional songs. Unlike many of the new breed of blues-inspired musicians, Phil pays tribute to, but doesn't copy the form. It's a happening and unique sound and no one else plays it like he does. As the album title "Adventures In Bluesland" describes, it truly is an adventure exploring the blues.

Phil Gammage is an American musician, composer and recording artist best known for his seven solo albums and work as a songwriter, singer, harmonica player, and guitarist. In addition, many of Gammage's compositions and recordings have been used in television and film. Phil has recorded and performed internationally and this is his first album release for World Wide Vibe Records. Originally from Houston, Texas he is a longtime resident of New York. When not playing music Phil likes to watch sports on television, eat Mexican food, and read books about the JFK assasination conspiracy.
www.prefabgroup.com

www.worldwideviberecords.com

Phil Smith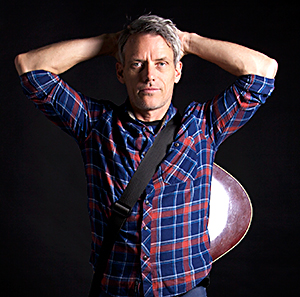 Music with stripped back soul, songs that speak to the inner stillness and sadness, an album that echoes after you stop playing it. This is how you could describe folk country artist Phil Smith's latest offering 'Year Of The Dog', his 3rd full length album, following 2008's 'Goldmine', and 2010's live studio album 'Second Hand Heart' which was produced by Scott Horscroft (Birds of Tokyo/ The Sleepy Jackson/The Panics/ Silverchair).
'Year Of The Dog' is without an emotional filter and speaks the truth as Smith sees it. Stripped bare on every level, and in the great tradition of albums like Nick Drake's 'Pink Moon' and Ryan Adam's 'Heartbreaker', 'Year Of The Dog' delivers 10 tracks of beautifully understated folk and americana.
Phil originally hails from Sydney, where he started playing the guitar at the relatively late age of 15, before moving to Darwin to finish high school. Studying jazz for the better part of a decade, it was in Bristol, UK, that Phil started writing and performing his own material. With an EP under his belt, and being courted by Sony, Phil returned to Brisbane in 2003 to attend to urgent family business. Along the way, he seems to have shared his life with people that always seemed to be running away from something, and it was these experiences that shaped him as a songwriter.
"The album is a tribute to a faith of sorts. Death, loss, love are all inescapable parts of life and along the way, I've learnt a lot about people and why they act the way they do. And I've learnt a lot about myself. This album is a summary of all of that".
'Year Of The Dog' is a brutally honest musical journal, but inside there will be unexpected pockets of songwriting sunshine, a glimpse into hope and a sweet appreciation of all the melancholy and mad moments.
www.facebook.com/philsmithsongs
Phyllis Sinclair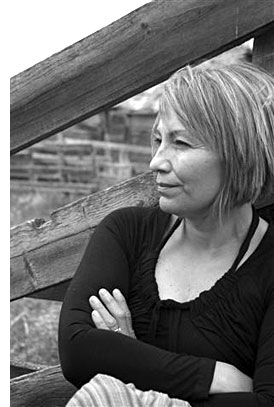 Folk singer/songwriter Phyllis Sinclair is a musical raconteur. Her distinction lies in the rendering of diverse stories told through visually captivating, intellectually stimulating lyrics. Indicative of her writing is the poignant, often humorous story-telling style, characteristic of Cree narrative that paints pictures in the mind. Her stories often focus on perseverance, demonstrating the strength and resiliency of the human spirit. In essence, she tells of common experiences while maneuvering through and around the potholes of life. From indomitable North Coast fishers to enduring prairie farmers she respectfully chronicles "life as it is".

Raised on the western shore of the Hudson Bay in Churchill, Manitoba, Phyllis' music was formed while listening to reels and jigs tapped out on spoons and boot bottoms at spirited gatherings. In the 1980's, Phyllis took time to raise a family and pursue a career in journalism. In 2002, she returned to songwriting penning "Fence Posts and Stones" the sentiments of a prairie farmer on his eroding farm. This song ended the decades of long silence and reignited her passion for songwriting and performing.

In 2006, Phyllis released her debut CD "Fence Posts and Stones" to positive reviews. Penguin Eggs Magazine called it "positively impressive" and published the sheet music to "North Coast Fisher Wife's Prayer" in that same issue. Lethbridge University radio station, CKXU ranked "Fence Posts and Stones" at #7 on the Folk/Roots/Blues charts in August 2006, while NCI-FM radio's Top 30 Countdown ranked "Hard-Time Hannah" #1 for two consecutive weeks in October 2006. As a result, CBC Winnipeg television produced a news story on the positive impact "Hard-Time Hannah" had on the aboriginal community in that city. Her follow up CD "Fathomless Tales from Leviathan's Hole" continues in her story-telling tradition.

Phyllis Sinclair has performed at the world famous Bluebird Café in Nashville, Tennessee, opened for Juno Award Winners, Ray Bonneville, and Bill Bourne. She has been featured in the Rangeton Farmer's Festival Songwriter's Circle, requested for repeat performances at the Springboard Hoedown in Athabasca, Alberta, and performed at the Tongue on the Post Folk Festival in Medicine Hat, AB. In 2008, Phyllis was nominated by the Aboriginal Peoples Choice Award for Best Songwriter, Best Single and Best Folk/Acoustic Album for "Fathomless Tales from Leviathan's Hole".
Pi Jacobs
Los Angeles singer songwriter Pi Jacobs plays what she calls an 'americana bluesy rock thing', one nonetheless edged by accents evoking her urban San Francisco childhood. Enamored of her mother's rock and soul heavy music collection, she sang throughout school, picking up guitar, bass and songwriting as a teenager.
She earned her GED and left high school early, then pursued music studies at the local junior college. A period of woodshedding, gigging and recording ensued, culminating in the release of Pi's debut album. She spent 2 years in New York before landing in L.A., which has proven fertile creative ground and a convenient base for touring
In addition to her 'smoldering vocals', and intricate guitar playing, Jacobs plays a homemade percussion stomp box, driving her 'one woman band' show, similar to Texas favorite Shakey Graves, to the next level of high energy, dynamic fun.
New album "A Little Blue" out now.

The Pinder Brothers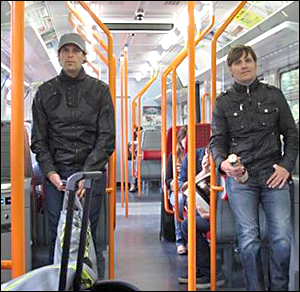 Sacramento-based duo The Pinder Brothers are renowned for their songwriting and instrumental savvy, and have been compared to the likes of Crosby, Stills & Nash and Simon & Garfunkel. But there's so much more to their story. These guys are sons of rock legend Mike Pinder, one of the founding members of the Moody Blues.

But brothers Michael and Matt are making their own kind of magic, via recently released album "Melancholy Sea". The 11-track collection, which offers keen observations on the serenity of our world, provides a showcase of the duo's sing-along pop melodies, alongside enough pulsating guitars to add the bite of alternative rock to their signature.

From the onset of "Melancholy Sea" listeners embark on a sonic journey with twists and turns as the tracks unfold. The tracks of the album delve into bends in life's journey, exploring universal themes.

PK Gregory
PK Gregory's 3rd collection of original tunes, "Honkabilly Blues", was recorded entirely live in the studio, with no overdubs, click tracks, auto tuners, fluffers, or other studio trickery what-so-ever involved. All instruments were played simultaneously in one take by PK Gregory, in front of a live studio audience consisting of various local spiders and other critters, including Matt. It was born out of a desire to appease those fans who demanded a recording of tracks 'just the way you do them live'. Thus, this CD contains the essence of PK Gregory's quirky songwriting style.
The Plastic Pals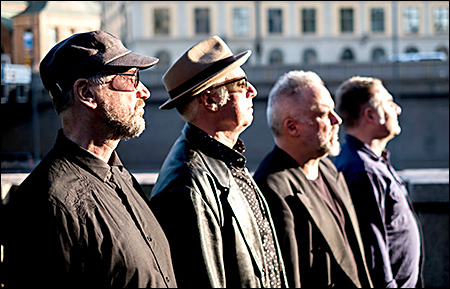 On their 3rd album, "Psychic Reader", Stockholm guitar slingers The Plastic Pals flirt with glam, ska, pub rock and 70's soul and funk. But the band still stay true to their patented twin guitar, drums and bass sound, drawing inspiration from 70's CBGB's rock and the Paisley Underground, with a dash of powerpop, psychedelia and blue eyed soul.
"Psychic Reader" features guest appearances from Camper Van Beethoven violinist Jonathan Segel, Polynesian and Swedish chanteuse Tiare Helberg, Peter Forsman, from Swedish band Into Deep Water, Italian keyboardist Francesco Bonfiglio from Lowlands, and, as on previous, albums, Green On Red's Chris Cacavas on keyboards.
"Question is whether the band ever sounded this good", Swedish music critic Pär Berglund, Meadow Music, wrote on The Plastic Pals' single "Riding With Elvis", featured on the album as a remix by acclaimed US producer JD Foster.
"Psychic Reader's" 10 songs tell tales of visits to London and New York, lost friends, loves and chance encounters, and there's no question, the band never sounded this good.
www.facebook.com/theplasticpals