Crazy Horse drummer and vocalist Ralph Molina is set to release his 1st solo album, entitled "Love And Inspiration". Named as one of the '100 Greatest Drummers of All Time' by Rolling Stone magazine, he is best known for his decades long work with Neil Young & Crazy Horse. However, Molina is a superb vocalist and songwriter in his own right, as evidenced by the album's 11 self penned tracks.

Molina's musical beginnings were in local doo wop groups, singing harmonies with friends in New York, and then in Florida, where he graduated high school. He later moved to California to sing with his cousin Lou's group, which led to other musical opportunities. Molina joined Danny Whitten and Billy Talbot in the doo wop group Danny & The Memories, which in the 60's morphed into a folk rock act called The Psyrcle, later known as The Rockets. As the decade came to a close, the group renamed themselves Crazy Horse after playing with Neil Young. Although the band lineup has changed over the years, Molina and Talbot have remained as core members of Crazy Horse, recording over 30 albums.

When asked about his songwriting process, Ralph describes it as being akin to a puzzle, stating that the melodies come to him first, followed by lyrics. Once ideas start coming together, he states, "I do my best to turn them into what others can relate to. This, my 1st work, turned out to be about love and inspiration". Molina gives credit to God for inspiring his work, and dedicates the album to departed friends Danny Whitten, David Briggs and Jack Nietzche. Many of the songs were composed on Whitten's old guitar.

Much like the artist himself, the songs comprising the album are unpretentious and insightful, exploring a full range of emotions. Molina is accompanied by a host of musicians from a range of genres. Contributing artists include Anthony Crawford, Kelly Clarkson, Barry Goldberg, Phil Lee, Ian McNabb and many more.
www.ralphmolina.net

www.ralphmolina.bandcamp.com
Ralston Bowles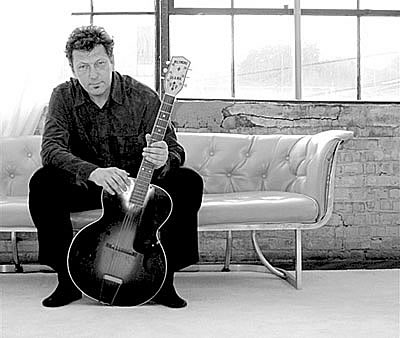 Ralston's father played the fiddle, guitar and banjo in the Appalachia hills before he moved to Gary, Indiana to work the Steel Mills. With instruments throughout the house Ralston learned early they were for making music not just hanging around. Ralston's first professional job was at the age of 16 when he was asked to make up one of his story songs for a neighborhood party. After graduation he found himself playing in clubs and coffeehouses throughout the Midwest making up songs about the people and places he visited.

His songwriting has been lauded by many, and his songs have been performed and recorded by Caroline Aiken, Peter Mulvey and Rachael Davis. He received numerous awards for his writing from a variety of organizations including American Songwriter Magazine, NSAI/CMT, Unisong and the ISC (International Song Competition) and As A Kerrville New Folk Finalist. He even found himself opening for such artists as Shawn Colvin, T-Bone Burnett and Arlo Guthrie.

But it was only after years of coaxing he found himself recording his own material with producer Marvin Etzioni. The recording, "Carwreck Conversations", earned him triple Jammy Awards locally and recognition as best musician in West Michigan by Grand Rapids Magazine. It has also opened doors for his doing more outside the Midwest, and lead him to his first commercial release through Judy Collins' Wildflower Records.

"A mature, thoughtful portrait of age, youth, and the place 'where dreams and truth collide." - All Music Guide

"'Carwreck Conversations' is chock-full of the smart and catchy, rock- and folk-tinged material that has long made Bowles a coveted performer throughout the Midwest." - Grand Rapid Press

He has become a bi-annual favorite at Boston's Club Passim. He has continued to build on the relationships and music opportunities which has led him completing a second disc with producer Marvin Etzioni (to be released on Wildflower Records late 2008) and includes the talents of Gurf Morlix (Lucinda Williams, Slaid Cleaves, Ray Wylie Hubbard) and Radoslav Lorkovic (Greg Brown, Jimmy Lafave, Odetta) and Charlie Sexton (Bob Dylan).
"Rally At The Texas Motel" available here.
www.ralstonbowles.com

www.myspace.com/ralstonbowles

www.wildflowerrecords.com
Rambling Nicholas Heron
"After having released 'Cannot Feel At Home In This Word Anymore' in 2012, produced by Björn Olsson, I brought a new set of songs to the rehearsals, that would eventually form the basis of 'Freetown Hwy'. 6 of these were recorded on April 19th through April 21st, 2013.

Not happy with the results, five months later I went back to re-recording the expanded album in the Suitcase Studio of my basement using the Yamaha MT120 four channel cassette portastudio.

Creativity was sparked by some serious impressions of fall, like the leaving fair-weather birds and also my mother's fatal illness, so I began working on more songs and re-working old ones, songs that had been maturing for almost ten years. In one way it was all therapeutic but also it occurred to me that this is the sound I love, this sounds right to me. And if it sounds right to me, it's gotta sound right to somebody else! Mind you, I've been working this way since 2006 when I first got the apparatus. I've recorded some 10 albums on this one.

I'd say this album was inspired by a lot of guitar books I have. I love my Fender books like Tom Wheeler's books and also the 'Sound Heard 'Round The World'. Great inspirations for songs! What's more, the title 'Freetown Hwy' refers to my hometown and obviously incorporates a lot of childhood memories; of my mother, lost friends, lost places, polaroids and what not.

The photo of the road that appears on the album cover, the freetown highway, was taken through the windshield while driving from my late mother's funeral. For what it's worth. This is really an important album for me and it's the closest I've ever gotten to Precious. Oh, well... enjoy. Thanks!"

- Rambling Nicholas Heron, March 29th, 2014 -

www.facebook.com/ramblingnicholasheron

Rami & The Whale
Rami & The Whale is the solo project of Swedish singer songwriter Rasmus Blomqvist. His music is the hybrid of serene Scandinavian autumns and the laments of songwriters such as Townes van Zandt, Joni Mitchell and Jackson C Frank.

There is relatively little known about Rasmus Blomqvist's early life. Upon interviewing some of his nearest friends they say that he was one of nine or six brothers in a family that travelled in a bus in Eastern Europe. His father's collection of vinyls, ranging from Bach to Evert Taube seeped into his youngster brain and later in his early teens, when the CD replaced the LP, there appeared in the Blomqvist home a Simon & Garfunkel collection that would have to be replaced as the first copy was outworn. There is also some word that Rasmus took piano lessons, went to acting school and bought his first guitar in a cereal shop. Today, whenever Rasmus is not performing, he leads a secluded life in western Värmland. When asked why he prefers to live so far out of the way of everything, he solemnly replies, "the countryside is the place of the spirit".

During Rasmus' years of musicianship in a rock band and more recently, in a harmony singing duo, Rami & The Whale was meandering in its own musical universe, waiting to step out from obscurity. The first official album is conceptualised over a period of 10 years, reflecting the vagrant search for a spiritual life in a society drawn to vanity. The instrumentation is sparse yet colourful. For the most part Rasmus performs the songs alone with an acoustic guitar, at times accompanied by a distant violin or flutes warbling mystical harmonies. The lyrics form a personal mythology, a tale of loss and longing and a journey towards a light that shines from within. Here in the midst of soul searching, Rami appears as the ideal self, the mystic knower or 'the lover of trees' in a robe of folky blues.
www.facebook.com/ramiandthewail
www.ramiandthewhale.bandcamp.com

Randy Lewis Brown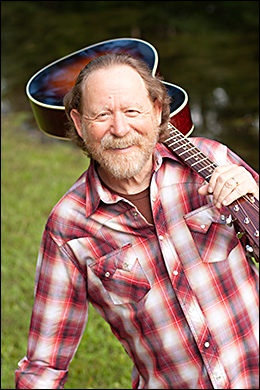 "I love good stories, stories that make me think, that stick with me, and sometimes haunt me....."

Songwriter and poetic lyricist Randy Lewis Brown was born in Louisiana, spending his childhood in pre civil rights Shreveport, LA, immersed in the formative structures and music of the church. He discovered a new world when, at 12, his family moved to Houston. It was there, as he grew to adulthood, that he began to connect with and make music in a deeper sense. Having grown up in both Louisiana and Texas, Randy Lewis Brown's tales are those of hard resignation with the occasional dappled sunlight of wounded optimism shining through. You might say Randy Lewis Brown's songs are as windswept as his heart. Having been tapped to open for Ray Wylie Hubbard, David Olney, Jim Lauderdale and more, Randy Lewis Brown has played across the country, extensively through Texas, Arkansas and Louisiana, including multiple festivals like Tommy Alverson's Family Gathering and the South Florida Folk Festival.

During his formative years in Texas, he was offered a $10 guitar and lessons for $1 a week by an older teen in the church, and he was instantly and irrevocably hooked. By 14, he was a budding songwriter and went on to form bands all throughout his teen years, dedicating himself in earnest to songwriting, even delivering lyrics in high school English class. A few years later, moving to East Texas with his bride to start a family where most of the counties were dry and the bars to host gigs were few and far between, Randy Lewis Brown began hightailing it across Texas on the weekends to as many welcoming stages as he could find. After forming a duo with John DeFoore, and then adding cellist Dirje Childs to form the trio Jealousy Motel, he eventually shifted focus to solo projects, although Dirje Childs reappears on his newest album.

Randy Lewis Brown sets his lyrical poetry to americana music. His new release, "Red Crow", on Berkalin Records, was produced by Merel Bregante at Cribworks Audio in Texas. Bregante was named CMA Of Texas' Producer Of The Year in 2019, producing all but one of that year's winning albums. "Red Crow" is Randy Lewis Brown on acoustic guitar, banjo, vocals, Merel Bregante on drums, percussion, harmony vocals, Michael Dorian on electric guitar, Riley Osborne on B3 organ, Mark Epstein on bass, Dirje Childs on cello, Cody Braun on fiddle, harmonica, mandolin, with Sarah Pierce also on harmony vocals.

"Red Crow" is 13 original songs, 4 co-written with Terry Klein, Richard Paul Thomas, Randy Palmer and Jim Gilmore, that produce an instantly familiar feel in spite of the unusual stories they often tell. The showcase of talented musicians on the album bring the lyrical messages into sharp focus through a display of synergistic camaraderie. "One Horse Town" is a haunting, relatable tale of a man who's slept alone for 13 years, watching a dead horse decay out in the neighboring meadow with buzzards circling. The imagery of the sleepy despair of small town living brings Randy Lewis Brown's storytelling abilities to light. The rhythm is a deeply funky groove that serves to accentuate the sense of entrapment. "Not Ready Yet" is a shuffle groove and a metaphor of a whippoorwill and a mockingbird, an elderly couple, and really all of us whose stories aren't ready yet. On the title track the lyrical imagery will capture your attention as the red crow leaves calling cards and an uncomfortable truth is revealed. On "Barlow Road" you'll be drawn to the low, emotive cello the recounting of the story of pioneer hardships.

Randy Lewis Brown's previous pair of albums, "Dream Big" in 2007 and "But Wait, There's More" in 2013 drew crowds during his traveling shows, creating core fans along the way.

Brown has been a repeat winner of songwriting awards over more than 2 decades. including the New Traditions Award in 2007, T.I.M.E. Songwriting Competition in 2009, Poor David's BW Stevenson Songwriter Contest in 2014, F.T.R. Willows By Water in 2017, South Florida Folk Festival in 2018, and he was the regional finalist at Kerrville in 1995 and 2009.

Ranzel X Kendrick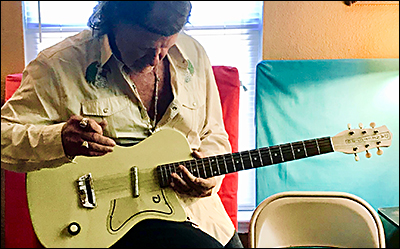 Part rambling man, part hill country gypsy, Ranzel X Kendrick sounds like nobody else. Original. Fresh. Passionate. Real, raw and different.
Honing his songwriting skills as a youth with tips from his uncle, multi Grammy winner and country & western legend Roger Miller, Kendrick often jammed with Miller as a teen when he was in town visiting family.
Living in Texas, Tennessee, Colorado, California, Maryland, at places in between and beyond, Kendrick has been writing and playing his freestyle since grade school. Performing randomly at places like the historic Bitter End in Greenwich Village, New York, like singer songwriters of renown memorialized in paintings on the back wall of the venue.
Creating his original Kendrick groove, the elusive enigma artist started releasing his music in earnest with "Texas Paintbrush" in 2017. Followed by "Texas Sagebrush" in the fall of 2018, and "Texas Cactus", now in 2019, to close his 3 CD "Texas Trilogy".
Kendrick's next foray, Snafu by Alias Wayne, is a distinct departure from the trilogies freestyle folk foundation. The free-spirited artist brings fans some of his rock and blues music in the forthcoming 6 song EP, featuring 4-originals and 2 great covers, with less acoustic and more electric guitars.
The Red Button
"If The Red Button had been around when I was producing, I would have signed them to EMI." -- Norman "Hurricane" Smith, Beatles engineer (1962-66) and record producer at EMI (Pink Floyd, Pretty Things, etc)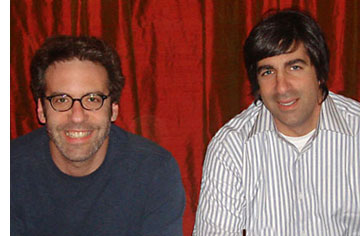 The Red Button is made up of Los Angeles-based singer-songwriters Seth Swirsky and Mike Ruekberg.
Seth has written songs for dozens of artists over the years ranging from Taylor Dayne ( the # 1 hits "Tell it to My Heart" and "Prove Your Love") to Al Green ("Love Is A Beautiful Thing"), Rufus Wainwright, Jane Weidlin (of The Go-Gos), Tina Turner, and many others. His solo album, "Instant Pleasure" (with background vocals by Andy Sturmer of Jellyfish and The Rembrandts) was named Best Pop Album at the 2005 L.A. Music Awards. He loves the sun on his face, looking through kaleidoscopes and eating sushi. Mike was the writer and singer for Rex Daisy, who recorded a highly-acclaimed CD with Geffen Records, produced by Paul Fox (XTC). A much sought-after session singer and musician, Mike also wrote the soundtrack to the Adrien Brody, Indie cult film Dummy. He has a pet pig, Peggy.
When they met in 2005, Seth and Mike discovered a shared love of melodic pop songs. So, they started writing together and 11 songs later, She's About To Cross My Mind was born. Almost immediately praise from the pop critics poured in. David Bash, founder of the International Pop Overthrow Music Festival said in the rock magazine, Bucketful of Brains, "It's all here: merseybeat, bubblegum, folk-pop, and psychedelia - The joint venture of Swirsky and Ruekberg may be the most successful pairing since peanut butter met chocolate!" Goldmine Magazine's John Borack called The Red Button's songs "pop music the way God and Paul McCartney must have intended!"

The Refusers
The Refusers' incendiary new album, fueled by the insanity of the Trump era, social injustice, congressional corruption and the gap between the haves and have nots, is an epic call to refuse to accept the messed up way things are, fight back and yes, "Disobey".
The Refusers drive their manifesto with some kick ass rock and roll that commands our attention. The band of top flight musicians includes Michael Belkin, guitars, songs, lead vocals, keyboardists Eric Robert, who has performed with Keb' Mo', Joe Doria, who contributes a powerhouse b3 organ solo on "Eruption", drummer Brendan Hill from Blues Traveler and bassist, vocalist Steve Newton.
Belkin's lyrics are tight, on point, blistering and incisive rages against the machine that controls us. On the incendiary opening track "Playing With Fire", he points out the oxymorons that define the US, "freedom is slavery, ignorance is strength, war is peace, big brother's calling, nation of sheep, playing with fire". The soulful rock and funk jam, "Eruption", lays out what's hopefully coming, "gonna be an eruption, too much corruption, headed for disruption". Then on the scorching blues and rock title track, he gives an order which he seriously hopes protesters of all stripes will be singing and chanting as they continue to beg for wrongs to be righted and those who dominate to go down, "Disobey! What'd I say? Disobey! Don't fade away! Disobey! How dare they? They've got you caged! Take off the chains!".
Belkin and The Refusers rail against Big Pharma's opioid massacres in "Why Do They Lie?", the fact that we're "Government Slaves", economic inequities between the fat cats and the poor falling further behind in "Free The Captives", and of course, our pathetic addiction to the "Fake News" corporately run media organizations feed us. There is respite and hope, however in "Emancipation" and especially the rollicking "My Baby Loves Rock And Roll", which playfully knocks rap while asserting the enduring power of rock and roll.
Belkin, the band's founder, songwriter, producer, lead singer and guitarist, muses, "An album called 'Disobey' by a group called The Refusers, you can't get any more defiant than that, and that is exactly what rock and roll is supposed to be. We embody that classic spirit of defiance that defines rock in any era!".
The Refusers have performed at The Bottle Rock Festival in Napa opening for the Black Keys and Kings Of Leon and at Seattle venues such as The Crocodile and Seattle Center.

Rench
New american music for the 21st century that connects the deserts of the Southwest with the brownstones of old Brooklyn neighborhoods, not manufactured in a record labels boardroom or carbon copied by pasting the lastest pop chart sounds together, built with love in a little studio, hand crafted, using whatevers available, running on inspiration and imagination and duct tape, calling on the spirit of Gram Parsons and Otis Redding and KRS-ONE and Dolly Parton and Nina Simone and Willie Nelson and Missy Elliott and Johnny Cash, talented artists getting their voice in the mix, because to make it happen is reason enough, and to share it with the world is all the reason you need, because we tell the truth with music and the truth is beautiful.
Kept secret from the public through the mid seventies was the strange relationship between an aging Lone Ranger and an adolescent Voltron, in which they adopted and raised a young orphan. The young orphan Rench went on to success at the feared World Domination Academy, though he dropped out before graduating, rejecting his training by the nefarious Dr. Destructo. Working with elite musical teams combining hip-hop and country music under various names (Battlestar, Battlestar America, B-Star), Rench and his associates have repeatedly defeated the schemes of Dr. Destructo and his army of vampire robots, and continue to fight evildoers everywhere.

Reverend Freakchild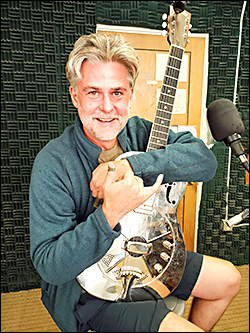 "The affection expressed by Reverend Freakchild's radio hosts is palpable and quite compelling, likewise, hearing the Rev referring to himself as a modern day Jack Kerouac reinforces the notion that he's a true journeyman, a man bound to the blues, but not confined by its parameters." ~ Living Blues
Take a journey with Reverend Freakchild around the United States Of America. Just lay your hands on the radio. Let the good vibes, traveling tunes and insightful interviews enlighten your mind and heal what ails you. Amen.....
www.www-reverendfreakchild.org
Rhett Miller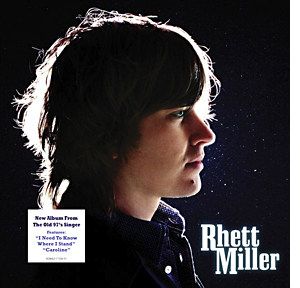 Critically acclaimed singer-songwriter and Old 97's front man Rhett Miller releases his fourth solo album on Danny Goldberg's Serial Lady Killer Records. The self-titled album will thrill fans with an up-close and personal journey through Miller's dark heart and complicated mind – all set to the kind of rollicking tunes for which he's known. The album is the darkest of Miller's deep catalogue of releases and is a personal triumph both lyrically and sonically.

"My approach to songwriting has always been to take a heavy subject and put it to a bouncy tune. This record takes that trick to the next level." Miller says. "Don't get me wrong, there are some rays of sunshine on the album, but there is a lot of deep night." He explains further, "The death of my grandmother, the suicide of my hero, David Foster Wallace. In my head, I was sort of in a dark place when I made this record." Laughing, he adds, "It's still a fun record to listen to. It's a fine line you gotta walk, right?"

Miller penned all the songs on the record with the exception of "If It's Not Love" which was co-written with Matt Scannell. "Rhett Miller" was produced by Salim Nourallah, who also produced the latest critically acclaimed Old 97's release, "Blame It On Gravity". The exciting new 12-song set also features multi-instrumentalist and producer Jon Brion on guitar and bass, The Apples In Stereo's John Dufilho on drums and Billy Harvey on guitar. While speaking to Billboard Magazine about the album, Miller states "Every musician I hired was a producer. All these people could have easily produced this record themselves." While the album was initially planned a stripped-down, acoustic record, with the help of his stellar backing band, it quickly turned into one of huge sonic scope.

Of the album's most rocking track, Miller says, "Happy Birthday Don't Die" came to me in a fevered rush the morning before I headed to Texas to make the record. The whole story was there in my head when I woke up. This weird sci-fi portrait of a little old lady buried in the catacombs of some colony planet celebrating her one-hundredth birthday by dying. Writing that song was like speaking in tongues, very strange." Not all the songs on the album are so far-flung, " 'Sometimes' came out of hearing my two-year old daughter singing to herself in her crib one morning. I took her little tune and fleshed it out into first a chorus and then a whole song." Elsewhere on the album, one finds the quirky details that are a hallmark of Miller's songwriting. The "comedy club" in "I Need To Know Where I Stand" sounds suspiciously similar to LA's famed Cafe Largo where Miller has played regularly over the years. In the same song, we find "the hamlet of Wallkill," a town in the Hudson Valley near where the song's author resides. But it's the simple statements of grand truths that set this album apart from Miller's earlier work. Take, for instance, the following line from "Like Love." "We are all alone in this world / from cradle to grave / and maybe after that." A bitter little sentiment, but dropped into the middle of a fun, foot-stomper of a song, it's a testament to the years Rhett Miller has spent honing his craft.

While maintaining his career with the Old 97's, Austin-born Rhett Miller has also released three previous solo albums, "Mythologies", recorded during his junior year in high school and produced by future Old 97's co-founder, Murry Hammond, in 1989, 2002's "The Instigator", and "The Believer" in 2006. While based in Dallas, Miller and Hammond formed Old 97's in 1993. With their effortless combination of rock, power-pop and country, the band quickly became one of the most acclaimed and beloved bands to spring from the 90s indie rock scene. They have released seven powerhouse studio albums to date.
www.rhettmiller.com

www.shoutfactory.com

www.myspace.com/rhettmiller
Rick Shea
Sitting squarely on top of the main fault line of the San Andreas, the old railroad town of San Bernardino has seen its share of troubles. On "Sweet Bernardine", the title track of Rick Shea's new album, Shea sings about San Bernardino and its troubled story, but still finds bittersweet comfort in the old and the familiar. Shea grew up in San Bernardino and cut his teeth in the bars and honky-tonks there, later building a career as a singer, guitarist and songwriter.

"Sweet Bernardine" reflects that and the rock, country, folk and Mexican music he grew up with there. "Sweet Bernardine" is a collection of songs of Shea's own stories and stories of California and beyond, and it's his most personal and compelling album yet. The arrangements are spare and simple, based mostly on acoustic guitar, bass, accordion or mandolin and drums, although Shea does pull out the Telecaster for a few.

The first track, "Mexicali Train" recalls a trip Shea took on a Mexican train, trying to forget a broken love affair and finding out that your memories travel along with you. "John Shea From Kenmare" tells of Rick's great-great-grandfather from County Kerry and his imprisonment during the Civil War. "Mariachi Hotel" is about the old hotel in Boyle Heights in East LA where, for a time, a lot of local mariachi musicians stayed.

Shea is an evocative singer with a haunting voice and an accomplished guitarist and instrumentalist who plays with a long list of other notable artists when he's not busy with his own schedule. Equally at home with an acoustic guitar or his worn old Telecaster, Shea's songs draw from folk, country and rock, as he prefers to let the songs find their own settings.

Says Shea, "If I had to compare myself I would say that when I was younger Merle Haggard cast a long shadow. But since then Dave Alvin, Jim Ringer and all the other music I grew up with has found its way in". In addition to playing in California, Hawaii and other parts west, Shea toured Ireland and the UK the last couple years and plans to return. "I've always played live shows. From the bars, honky-tonks and coffeehouses I started in, to the shows I do now. It's a chance for me to see people connect with the songs and that's really what it's all about".
Riddle & The Stars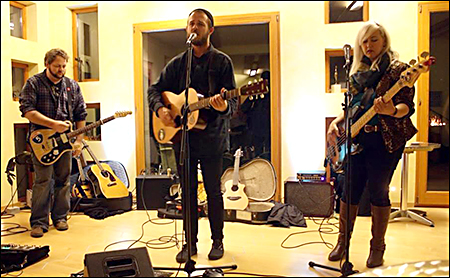 An exceptional follow-up to their 2014 debut collaboration "This Is Happening", the new album from Riddle & The Stars titled "New Coastline", is truly a reason to celebrate the music making union forged between Australian singer songwriter Ben Riddle and Huntington Beach, California based The Fallen Stars (husband and wife duo Bobbo and Tracy Byrnes).
All 3 singers are featured via memorable performances, with their blended voices providing an additional winning element across the disc, particularly on the the beautiful nugget "When We Ride".
Riddle brings a distintive singer songwriter touch to the proceedings, notable on the reflective folk rocker "Running Back To You" and the yearning "Tracks".
Bobbo Byrnes leads the collective through the rousing root's rocker "I May Never Know" and an affecting take on the John Prine gem "Mexican Home".
Tracy Byrnes sings the elegiac "Apples & Knives", and the authentic country-styled "Valentine's Day".
www.facebook.com/riddleandthestars
www.thefallenstars.com/riddle-and-the-stars

Rob McHale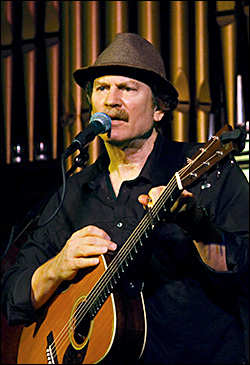 On "Prophets On The Boulevard" master storyteller Rob McHale takes you on a walk through the Boston Common, up to a mountain top in West Virginia, to a street corner prophet helping the downtrodden, and on a stroll in an historic small town along main street.

Woody Guthrie leaves us with an inspiration to make the world a better place in "Woody's Shoes" as Mother Jones is too late to stop a movement on "Blair Mountain". Folk songs with a dash of roots and contemporary bluegrass influence make observations about ourselves and our world.

Recorded in the North Carolina mountains with producer Chris Rosser, Rob and his bandmates returned for a balanced album featuring social commentary, history and love. Massachusetts artists Mark Mandeville and Raianne Richards made contributions along with Rob's brother Pat featured on the harmonica, and a few other musical friends.

Rob has been performing in the southeast and internationally sharing stories about some of our greatest folk legends at a range of venues, from historical societies and libraries, to telling the Tom Dooley Legend at the grave of Laura Foster during the Happy Valley Fiddler's Convention.

"Prophets On The Boulevard"is Rob McHale's 4th release.


Robbin Thompson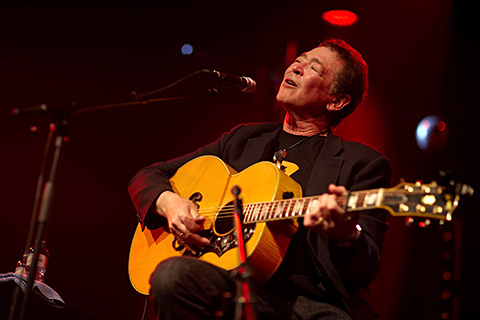 Robbin Thompson was the lead singer in the Bruce Springsteen band Steel Mill. He has won the American Song Festival twice, and has recorded more than a dozen albums. Thompson, along with friend Steve Bassett, authored the song "Sweet Virginia Breeze", which is considered by many to be the unofficial state song of Virginia. He has also written and recorded songs with Eagles bassist Timothy B. Schmit (who also sings harmonies on many of Robbin's recordings).

Robbin Thompson has shared the stage with many recording artists, including Bob Dylan, Bonnie Raitt, Crosby Stills & Nash, Bruce Springsteen and Bruce Hornsby, to name just a few.

His brand new record called "A Real Fine Day" is now available. Thomson says:

"My music has a taste of Eagles, Poco and Bruce Springsteen because I've played with and written tunes with them. I'm an acoustic guitar player-singer-songwriter that also plays several Asian instruments. This CD includes a song I performed with a Thai instrument called the Phin. I recorded a couple of classics from the past to honor writers that have influenced me over the years giving them my own spin. You probably won't recognize them until the lyrics come in. I hope you enjoy this CD as much as I enjoyed recording it."

Robert Francis
Born in Los Angeles in 1987, Robert Francis is the son of a classical music producer. He was given his first National Slide guitar at the age of 9 by family friend Ry Cooder, then taught how to play it by John Frusciante (of Red Hot Chili Peppers). Releasing a debut album entitled "One By One" while still in his teens, it received rave reviews in the US, where he was compared to the young Townes Van Zandt. Subsequently signed to Atlantic, he had a #1 single in France with a song entitled "Junebug" from his sophomore effort, "Before Nightfall", which itself went Gold in that territory.
Following this success, Francis recorded his 3rd album, "Strangers In The First Place", in a mansion in Malibu. An ambitious effort, Atlantic couldn't categorise it and, rather than looking to please the label by enlisting a new producer or a team of co-writers, he left the company and signed a new deal with Vanguard Records, who released the album in 2012.
A lengthy tour in support of its release was cut short due to a near nervous breakdown. Francis promptly immersed himself in drugs and alcohol, shaved his head and moved to Michigan with a girl he'd met on the road and quit music. "I'd never known a life other than one consumed by music. I had to lose myself in order to rediscover who I was in the beginning. I was able to do that in Michigan and eventually left to start over and pursue a series of songs that kept showing up in my dreams".
With a fresh outlook, Francis formed a new backing band called The Night Tide and they began recording in a barn an hour outside of Seattle. The journey then took them to Laguna Beach where they recorded in a house on the sand. Not long after, Francis built a studio in his Mt Washington home and finished the album there.
"'Heaven' is an idea, place or feeling which all of us are after yet cannot fully understand. Most of the songs on this album are concepts dealing with things that are much bigger than us. 'Love Is A Chemical' copes with the desire to be in control while coming to terms with one's fate -- that we're victims to the cards we're dealt. 'Blue', in a similar sense, ponders over the notion that we are alone in a dense world in which our choices have already been made - yet we are defined by how we manage them".
"Heaven" is Robert Francis' most fully realised album to date. A feverish journey through the emotional tumult of youth and self-possessed in the face of uncertainty, his is an urgent, bewitching voice, melding a spectrum of music and emotion into something distinctly personal and immediate. Through his kaleidoscopic lyrics and vivid musical landscapes, he paints a portrait of a man on the fringes of himself and reality.
"Heaven" is produced by Robert Francis, mixed by Mark Rains (Black Rebel Motorcycle Club) and mastered by Howie Weinberg (Nirvana, Jeff Buckley).

Robert Hill & The Muskogee Few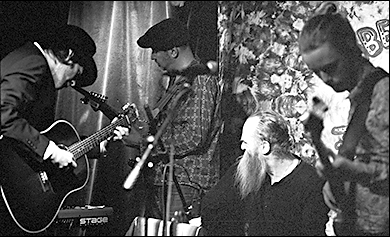 Robert Hill & The Muskogee Few formed back in 2014 when Robert Hill, Peter Granström and Johan Toft found each other through their mutual love of American folk music while gigging around the Swedish blues scene in different constellations. Soon enough Martin Fälthammar, Carl Lindholm and Christer Lyssarides joined the Group, bringing about a brand new style of modern psychedelic roots music. Mixing traditional American folk styles with more modern influences they quickly amassed a cult following travelling through Sweden playing their original material for evergrowing crowds.
After releasing their aptly named EP, "Robert Hill & The Muskogee Few" in 2016 they soon enough started gathering material for their 1st full length album, still it was only after meeting and befriending David Svedmyr, the man who would eventually end up as their producer at one of their festival gigs in Stockholm, they finally stepped into the famous Swedish studio, Silence Studios in Koppom and recorded their full length debut over a period of 4 days. The album consists of 9 original songs all written by Robert Hill and then arranged by the entire band. Drawing influences from other bands and writers such as, The Band, Bob Dylan, Rev Gary Davis, Dylan Thomas, Jack Kerouac and Leonard Cohen.
www.facebook.com/muskogeemusic
Robert Lamm

Robert William Lamm is an American keyboardist, singer and songwriter who came to fame as a founding member of the band Chicago. He wrote many of the band's biggest hits, including "Does Anybody Really Know What Time It Is?", "Beginnings", "Saturday in the Park", "Dialogue", and "25 or 6 to 4".

Robert Lamm was born in Brooklyn, New York, and raised in Chicago, Illinois. His parents had a collection of jazz records, which were an early inuence on him. He studied art in high school, particularly drawing and painting, but changed direction in college by enrolling in the music program at Roosevelt University in Chicago. In a 2003 interview, Lamm said, "My 1st musical training came as a member of the choir at Grace Episcopal Church, Brooklyn Heights, New York. It was a very good choir, (Harry Chapin and members of his band were also in this choir at around the same time) it exposed me to some of the great sacred music from the middle ages, right up through Bach and into some of the 20th Century composers".

Lamm's 1st group, known as The Trondells, formed in 1962 on the southside of Chicago. The band Chicago was formed in February 1967. In the mid-90's, Lamm formed a trio with Gerry Beckley of the band America and Carl Wilson of The Beach Boys. After Wilson's death from lung cancer in February 1998, an album was released entitled "Like A Brother".

In 2004 Lamm fronted his own group The Robert Lamm Band, performing concerts in New Zealand and Los Angeles. Apart from his involvement with Chicago, Lamm has recorded a number of solo albums, beginning in 1974 with "Skinny Boy" right up to the present with "Living Proof".



Robert M Fisher
Robert Morgan Fisher's music and fiction are closely linked. He refers to himself as a 'Narrative Engineer' and often writes "companion songs" to his short stories. All of his albums are produced by Chad Watson.

Robert's latest Imperative Records release, "Notes for A Novel", contains 12 songs with guest vocals by Janis Ian, Julie Christensen, Pam Loe, Dave Morrison and John York. Backing musicians includes Dean Parks, Matt Cartsonis, John Molo, John O'Kennedy, Mark Indictor, Jerry Moore, Neftali Santiago, David Scott Cohen, Grant Fisher, Matt Margucci, Mark Sholtez and drummer Brad Swanson, who also engineered Robert's last two releases at Swansound Studios.

In the summer of 2005, Robert released "Built Myself A Greenhouse" on his own Imperative Records label. The 14-song CD was co-produced by Chad Watson and features guest performances by David Arkenstone, Ned Beatty, Delaney Bramlett, Rosemary Butler, Albert Lee, John McEuen, Augie Meyers, Chris Montez, Mickey Raphael, Sky Saxon and Chris Spedding. "A Life In Music" from this album was a top-5 finalist for the 2005 VH-1 Song of the Year in the Folk Category.

Both of these albums feature mandocello virtuoso and writer-director Ethan Wiley.

In 2006, two of Robert's songs "We'll Buy a Flag" and "Jester King" went to #1 on the Neil Young's 'Living With War/Songs Of The Times' chart, ahead of several thousand other songs.

In 1996, Robert made his recording debut with the critically-acclaimed "Follow A Hunch". He has also collaborated on songs with Dr Timothy Leary, Chad Watson, Ethan Wiley and Darryl Purpose.

For several years Robert has produced-hosted 'Folktacular' - An annual marathon of Folk Music featuring L.A. Folk luminaries. The event usually takes place on the Sunday of a 3-day weekend at Bergamot Station in Santa Monica.

Robert Rex Waller Jr
Welcome to the most vivid and unlikely collection of cover songs you may ever hear. "Fancy Free", the new solo album from Robert Rex Waller Jr, summons works from brilliant obscure artists and icons of popular music alike, taking listeners into a soundscape of exuberance, heartache, and everything in between. It's a place where the plaintive strummings of Daniel Johnston and Mike Stinson commingle with the visionary lyricism of Neil Young and Nina Simone, and with wonderfully off-kilter romps from the Oak Ridge Boys, The Hollies, and The Doors.

Eclecticism is among the music world's greatest clichés, and rarely is it pulled off. In the expert hands of Waller, widely respected as one of Los Angeles' premier independent musical artists, it is a triumph. These are songs you know, or will instantly feel you know, rendered entirely fresh and compelling. They hit you deep, make you grin wide, and often do both at once.

Waller is best known as the lead singer and principal songwriter of I See Hawks In LA, the singular americana outfit that High Times calls "the house band for a revolution that isn't over yet", and Dave Alvin has dubbed "one of California's unique treasures". Over 7 Hawks albums and a decade of touring, Waller's warm, recognizable baritone and imaginative songwriting have reached far and wide. "Fancy Free" is epic and kaleidoscopic in some whole new ways. It ranges from the sublime (The Kinks' Waterloo Sunset' and Neil Young's 'Albuquerque') to the delightfully bizarre (The Hollies' 'The Air That I Breathe' and The Oak Ridge Boys' title track). There are inventive trips to the crossroads of blues, jazz, and country (Nina Simone's 'Don't Pay 'Em No Mind'). And, some rocking throwdowns (including a propulsive take on Bob Dylan's 'She Belongs To Me', which joins the few Dylan covers that, in their freshness and spark, truly do justice to the original).

As always, Waller surrounds himself with top-tier musicians who also know how to help arrange and deeply animate a song. Key collaborator and producer Marc Doten (The Negro Problem, Double Naught Spy Car) contributes vocal harmonies, upright bass, and lively keyboard work. Colleagues from I See Hawks in LA, Paul Lacques on telecaster and lap steel, and drummers Anthony Lacques and Shawn Nourse, provide ethereal twang and some serious thump. Jazz violinist Nora Germain is among several other players who add elegant flourishes. It's only fitting that Side A closes with the piano touch of Robert Rex Waller Sr, dad, dropping in from Memphis, on an ephemeral verse of "Amazing Grace".

"Fancy Free" is the latest release from the Hawks' label, Western Seeds Record Company, and fans of Waller and the Hawks' unique California country will also find plenty to savor on the album, including Willie Nelson's 'Me and Paul' and Utah Phillips' 'Walking Through Your Town In The Snow'. But here, the more traditional roots are wrapped in exquisite bursts of indie rock, jazz, punk, and 70's psychedelia, for a grand collection that no music devotee will want to miss.
http://westernseedsrecords.com

Rod Melancon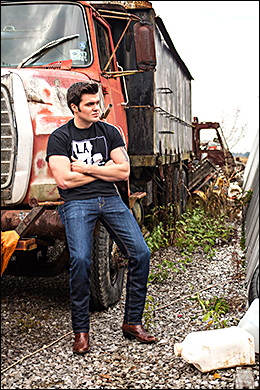 It is the mark of great artists to build on past work, rather than cover old ground. This is true of Rod Melancon and his upcoming 5 song EP,"LA 14". In the same way Johnny Cash captured the Arkansas of his childhood and Springsteen brought Asbury Park alive for millions, Rod Melancon has brought the sound and feeling of South Louisiana's storied towns filled with conflicted characters. The sound is driven with a raucous blues that would make Leadbelly feel at home. Rod grew up in the shadow of Angola State Prison where the great bluesman made his home for many years.
Deep in the swamp lands of South Louisiana, found in the small towns off State Highway 14, along the Parish lines and the borders that dwell with the native sons of this often unseen heartland, there are stories waiting to be told. There are ghosts to conjure up in the night fires and bayou jamborees. It takes a special artist to conjure up the soul of the land through song and story. It takes an artist possessed of a singular vision. Welcome to the world of "LA 14". It is a world that is uniquely Rod Melancon, born and bred in South Louisiana.
On this new EP Melancon, with the help of innovative producer, Brian Whelan, former lead guitarist for Dwight Yoakum, has pushed the artist's song-cycle into a swamp-like, country blend that moves out to the parameters of psychedelic-rock laced through with strains of deep southern blues. It is brought together by Melancon's strong singer-songwriter sensibility. His songs here, while entirely original, echo the lyrical poetic soul of Guy Clark and Townes Van Zandt.
If the finest artists write what they know, then with "LA 14", Melancon has not only written what he is intimately familiar with, he also gives us a portrait of his love for the land of his childhood and the souls he has encountered during his lifetime.
Rodney Crowell & Mary Karr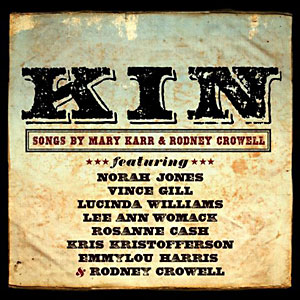 Rodney Crowell and best-selling author Mary Karr are scheduled to release "Kin - Songs By Mary Karr & Rodney Crowell" on Vanguard Records June 5th, 2012. Produced by Joe Henry, "Kin" marks the first collaboration between the two writers and is Karr's entry into the world of music.
Long known as a poet among songwriters, Crowell is a masterful storyteller and hit generator. He charted five consecutive number-one hits with the album "Diamonds & Dirt" and has become one of the most critically acclaimed artists in country music. Crowell's songs have been recorded by the likes of Johnny & Rosanne Cash, Keith Urban, Tim McGraw and Norah Jones.

He was recently inducted into the Songwriter Hall Of Fame between Willie Nelson and Guy Clark. After reading Karr's memoirs — "Cherry" and "The Liar's Club" — which spent over a year on the New York Times bestsellers list and allegedly kick-started the memoir craze — Crowell name-checked her in "Earthbound", a track off his critically acclaimed album "Fate's Right Hand".
"I called out to her in the darkness because she was a bona fide poet I knew could write songs", Crowell added, "and despite her professor's pedigree, she'd ridden a bike in a mosquito truck's fog". Karr has taught at Harvard and Syracuse University, where she still holds a chair in literature.
Upon hearing Crowell's songs, Karr recognized her own less-than-perfect family. "We grew up about 100 miles apart in the same stretch of east Texas Ringworm Belt", Karr said. She mentioned that both childhood homes had bullet holes in them from their parents' drunken rampages. But there's a thread of grace and redemption and at least one gospel number among their ballads and rock songs. In their most recent memoirs, Crowell's "Chinaberry Sidewalks" (Random House) and Karr's "Lit" (Harper), religion figures prominently.
They claim a deep spiritual connection made them brother and sister — or kin — and informed their work. "We settled down and raised a record", Crowell claimed. The stellar lineup of vocalists who render the songs — longtime friends of his — became extended family; Norah Jones, Vince Gill, Lucinda Williams, Lee Ann Womack, Rosanne Cash, Chely Wright, Kris Kristofferson, Emmylou Harris and Rodney himself, with Joe Henry producing.
Asked to draw the source of their respective successes in literature and music, despite early hard knocks, Crowell said, "Neither of us was a crybaby, and we kept loving everybody we shared DNA with — no matter how crazy". Karr said, "An outlaw pedigree isn't always a disadvantage for a poet", adding, "this record's about everybody".
http://rodneycrowell.com

http://publicity.vanguardrecords.com
Ronald Isley
"I think this record's gonna make some history", Ronald Isley says of "This Song Is For You", his first new album in three years and his eOne/Membran/Naxos debut. "I wanted every song on it to sound like it could be a single. That's what we set out to do, and I think we did it."

Indeed, "This Song Is for You" finds the veteran artist turning his iconic, instantly identifiable voice — one of the most distinctive and soulful in contemporary music — towards 13 sleek, sexy slices of state-of-the-art R&B that address matters of love, romance and passion, with the same effortless eloquence that's won Isley his reputation as one of the most skillful singers of our time.

"This Song Is For You" matches Isley's sublimely expressive vocals with the talents of some of R&B's hottest young producers and songwriters, resulting in instantly compelling music that merges timeless emotion with radio-friendly modern sonic craftsmanship.

The seductive slow jam "Dinner And A Movie," which emerged as the most-added song at urban AC radio before the album was even released, is one of eleven tracks that were produced or co-produced by acclaimed studio auteur Troy Taylor, who first worked with Isley on the 2006 hit "Just Came Here To Chill".

Among the album's other memorable Taylor-produced tracks on "This Song Is For You" are the intimate "Lay You Down", which teams Isley with Trey Songz, and the steamy "Another Night". The latter song interpolates elements of the classic "Between The Sheets", which Isley recorded in 1983 with his legendary group the Isley Brothers. Other standout numbers include the playful, upbeat "My Favorite Thing", a duet with Kem, who also wrote and produced the track, as well as Isley's collaborations with noted producers Bryan Michael Cox (on the swaggering "Let's Be Alone") and Jordan Suecof (on the heartfelt title track).

"I love every song on this album", Isley notes, adding, "I really think 'My Favorite Thing' is gonna blow a lot of minds. Kem is a real good friend of mine, and I love the song and I love the way we did it together. And I had a ball working with Troy Taylor. He's been studying the Isleys since the beginning of his career, so he knows me really well, and knows what I like and what's right for me".

Impressive as it is, "This Song Is For You" is just the latest chapter in Ronald Isley's stellar, remarkably resilient musical life, first as lead singer of the Isley Brothers and more recently as a solo performer. Recording hits in virtually every era of contemporary popular music, Isley has created an incredible body of work that encompasses countless immortal soul, R&B and rock 'n' roll classics, including "Shout", "Twist and Shout", "This Old Heart Of Mine", "It's Your Thing", "That Lady", "Harvest For The World", "Fight The Power", "For The Love Of You", "I Wanna Be With You" and "Don't Say Goodnight (It's Time For Love)".

Ronald Isley remained at the helm of the Isley Brothers for more than half a century. The brothers got their start singing gospel in the 50's and entered the cultural mainstream in 1959, making their chart debut with the seminal party anthem "Shout". The Isleys (with Ronald joined by siblings O'Kelly and Rudolph) continued to move with the times, recording for Motown Records during its mid-'60s, while the group's far-reaching influence manifested itself in successful cover versions of their hits by the Beatles ("Twist and Shout"), Lulu ("Shout"), the Yardbirds ("Respectable") and the Human Beinz ("Nobody But Me").

In 1969, seeking to exercise more control over their musical output, the Isley Brothers launched their own label, T-Neck Records, on which the group pioneered an influential soul-funk-rock sound and expanded into a self-contained vocal-instrumental outfit with the additions of brothers Ernie and Marvin, and brother-in-law Chris Jasper. The Isleys achieved massive commercial success on T-Neck, scoring a lengthy series of crossover hit singles and platinum albums through the early 80's. With O'Kelly's death in 1986 and Rudolph's retirement to the ministry a few years later, the Isley Brothers reorganized in the 90's around Ronald and younger brothers Ernie and Marvin.

The Isley Brothers maintained their place at the forefront of popular music in the 90's and 00's, winning new generations of fans with such hits as "Contagious", "What Would You Do?" and "Just Came Here to Chill", and collaborating with such high-profile producers, performers and co-writers as R Kelly, Babyface, Keith Sweat, Raphael Saadiq, Jill Scott, Snoop Dogg, Lil' Kim and Jimmy Jam & Terry Lewis. Ronald's voice was featured prominently on R Kelly's 1996 hit, "Down Low (Nobody Has To Know)", which also introduced his flamboyant alter ego Mr Biggs, a role he played in a series of Kelly videos. Ronald also guested on notable releases by such hip-hop acts as 2Pac, Warren G and UGK.

In 2003, Ronald teamed with master songwriter-arranger Burt Bacharach to record "Here I Am: Isley Meets Bacharach", a widely acclaimed collection of Isley's personalized interpretations of Bacharach classics. He released his first official solo album, "Mr. I", in 2010, the same year that his youngest brother Marvin passed away.

Now, with "This Song Is For You", Ronald Isley is carrying his powerful legacy into the future, taking on new musical challenges and achieving new creative milestones.

"I'm so thankful for my history and so proud of my past", Isley states. "But I also feel blessed to be able to change and to come up with new things. It's the greatest feeling in the world to still be making music. I still love to sing and I still love to make records, and I still want to make some more history".

Roving Lily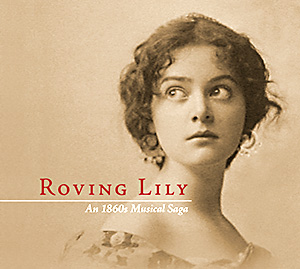 In the 1860's a young woman boards a sailing ship that will take her across the Atlantic to America. She falls for a sailor, they wed and start a life together in Virginia. He is soon drafted into the Civil War, deserts and vanishes. Now alone, she picks herself up and goes west, to California and Mexico, gold mining towns and saloons, indian missions, bullfighting arenas, stagecoaches and romance.
Words and music by Paul Marsteller. Produced by Gabriel Rhodes. Vocals by Leah K Manning and Paul Marsteller. All instrumental performances by Gabriel Rhodes, except Paul Marsteller, guitar, Hunt Sales, percussion, Brian Standefer, cello and Richard Bowden, fiddle.
Rupert Wates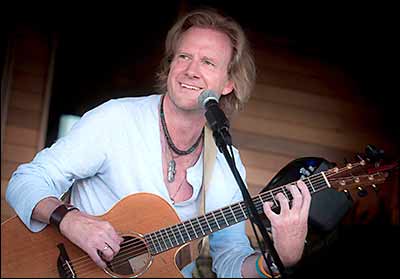 Rupert Wates was born in London and has been based, since 2007, in New York City and Colorado. He averages 120 live shows a year, in every state in the US, in Canada and Europe. He has won well over 30 songwriting and performing awards. In the last 3 years alone, 2 tribute albums to his material have been recorded, 'Crazy Puzzle' in 2015, by Nashville based performer Roxie Rogers, and 'Wide Open Heart' in 2017, by Los Angeles vocalist Susan Kohler.

Rupert Wates's 9th solo album takes an unflinching look at the dangers, disillusionments and cruelties of today's world, in which "The Lights Of Paris" offer a symbol of love, beauty and hope. On this disc, Wates's signature sound has been reduced to the essentials of his voice and distinctive fingerstyle guitar, with color added by virtuoso musicians Adrianna Mateo, violin, and Brian Sanders, cello, in string arrangements by Grammy nominated John Guari. To preserve the warmth and spontaneity of a live performance, the album was recorded live in the studio in just 2 days. Singing with the voice of the timeless balladeer, Wates takes us song by song on a journey through the shadows that threaten to engulf us, towards the faint but still glowing lights.

Ryan Boldt
A lot of modern music is like bad plumbing, the more they overthink it, make it more complex than it needs to be, the easier it is to plug up the drain. Good music should thrust a fist into the core of who you are and pull out handfuls of simple, messy truth. This idea of getting to the heart of simplicity in a song, in melody and in meaning, in order to move the heart of a person, has been Ryan Boldt's legacy thus far.

Boldt is the lead singer and songwriter in The Deep Dark Woods, crafting beautiful, intimate songs that are steeped in traditions found in places like English folk music, country blues, and 60's r'n'b. He was born on the vast prairie, in Saskatoon, Saskatchewan, but moved to Chemainus, British Columbia, when he was 19, where he started writing songs. It's worth noting that the name Chemainus comes from the native shaman and prophet Tsa-meeun-is, which means 'broken chest.' The legend says that the prophet survived a massive wound in his chest to become a powerful chief. And while people often equate the music of The Deep Dark Woods with a prairie sound, it was in Chemainus that Boldt truly cracked open his chest to bleed out his first songs. Then, in the summer of 2005, Boldt moved back to Saskatoon to form The Deep Dark Woods.

It's been almost 10 years since the band formed, and it wouldn't be hyperbole to say that The Deep Dark Woods are one of the most successful bands to have risen from the dust of the middle of nowhere on the prairie. After 5 albums and extensive tours across Canada, the US and Europe, accolades for the band have piled up. They've been nominated for a Juno as well for songwriter of the year at The Western Canadian Music Awards. They won two Canadian Folk Music Awards and two WCMAs for Group of the Year. They were nominated for Best New Group alongside Alabama Shakes and Dawes at the 2012 Americana Music Awards, and played the award show at the Ryman Auditorium.

Speaking of playing live, aside from travelling around the world, they've played most of the major Canadian Folk Festivals, as well as Bonnaroo, The Newport Folk Festival and the Austin City Limits Fest. The Deep Dark Woods have opened for Merle Haggard, Blue Rodeo, Robert Earl Keen, and Further, which features members of The Grateful Dead. Boldt himself played a show with Phil Lesh from The Grateful Dead in Lesh's Terrapin Family Band last May.

Boldt's living in Victoria these days, having just completed a new solo project called 'Broadside Ballads,' which finds him continuing to dig through the past to create spellbinding music for the present. He's driven by influences like Shirley Collins, Ian & Sylvia Tyson, Bob Dylan and the Stanley Brothers, but even as he mines the past, he's not trying to contemporize these sounds. He just happens to be making newly recorded music in the same vein, the way they used to make it, before the world got so fast and cluttered. Warm. Intimate. Haunting. Like a punch to the gut. With a stunning, heart-stopping simplicity that cuts to the core of a person.