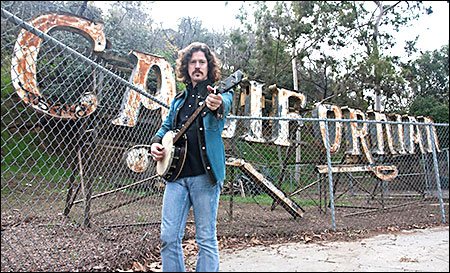 Ted Russell Kamp, like all artists , writes about what he knows. Kamp spends his life making music for a living, touring and making records and sings about life, love, traveling, surviving the chaos of the modern world and making music in the process.
"Walking' Shoes" is an album of 13 songs, all penned or co-written by Kamp, that deals with these familiar themes but his adept use of poetry, humor and honesty and his rich understanding and reinterpretation of Amercian roots music make "Walkin' Shoes" a joyous and inspiring ride. Kamp's voice is full of wisdom ("When you play rock and roll long enough, the blues is what you get", he sings on "This Old Guitar"), tongue in cheek humor ("I could have played it safe, I could have stayed in bed, but I won't stop and stay at home, I'll rest when I'm dead", he sings on "Home Away From Home") and wistfulness ("I'm not asking for much, just a horizon and a touch, of a hobo's lullaby", he sings on "Highway Whisper".)
The music is a combination of classic California singer songwriter music with hints of country and soul. With nods to Bob Dylan and the Band, Leon Russell and Waylon and Willie, it reflects the sound of the many cities and cultures Kamp has become familiar with and the cities he calls his homes away from home. The Big Takeover wrote, "Kamp simply knocks one ball after another out of the park. Saturated in talent and sincerity". Kamp is a musicians' musician. He has toured the world as a singer songwriter, playing solo and with his band, and released 11 solo albums. He has been called "a striking singer songwriter, absolutely hypnotizing" by Music Row, USA, and "terrific, a star on the rise in the tradition of great troubadours like Guy Clark" by No Depression, USA. His record, "Get Back To The Land", debuted at #1 on the Euro Americana Chart and his last 4 records have made the US Americna Chart's Top 100 Records Of The Year.

Ted Russell Kamp is also a producer and one of the most in demand bass players in Los Angeles. As a bassist, Kamp has been playing with Shooter Jennings since 2004, as well as written numerous songs for Jennings including the 2005 hit "Steady At The Wheel". He has also played with Wilson Phillips, Jessi Colter, Wanda Jackson, Rosie Flores, Billy Ray Cyrus and countless other great artists both on the road and in the studio.
Whether he's headlining a major show in the Netherlands with European superstars, playing Gruene Hall in mid Texas in the dead of summer, rocking an L.A. honky tonk with some of the best players in town, or working in his new studio to pull the soul from each song, Ted Russell Kamp pours his drive and musical talent into every note.


The Ted Vaughn Blues Band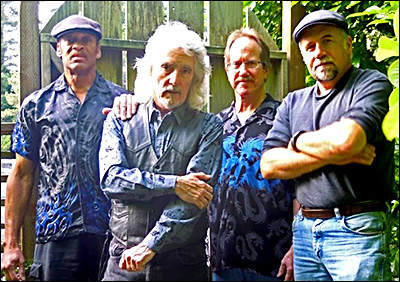 Texas bluesman Ted Vaughn, currently based in Oregon, fronts this group of award winning blues pros with decades of recording and performing under their belts. Hans Bloom of Dalalademokraten in Sweden says, "Ted Vaughn has a voice made for the blues".

The bands raucous, high energy live performances have gained legions of fans worldwide. Individually, the members have shared venues with top artists such as John Fogerty, Timothy B Schmit, Ted Nugent, and blues icon Doug MacLeod. The band has shared stages with artists as varied as Grammy nominated bluesman John Nemeth , pop legend Kenny Loggins and Texas blues masters Smokin' Joe Kubek. The Ted Vaughn Blues Band has electrified blues lovers at some of the largest festivals in the country, as well as smaller, more intimate venues.

Due to the popularity of their original music, the band was listed as one of the # 10 bands for worldwide airplay on Jango internet radio.

Their long awaited debut CD, "The Ted Vaughn Blues Band", was released on Harbinger Northwest Records and recorded by the award winning production team of Leon Forrest and Paul Carlsen. It has garnered critical acclaim worldwide and received a nomination for CD Of The Year" by Indie Music Digest.
Brand new CD, "It Takes A Man To Play The Blues", to be released worldwide in October of 2018.

Thorsten Flinck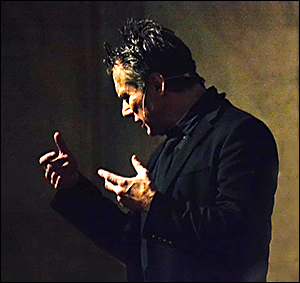 Kan du fira jul med en sån som Thorsten Flinck? Klart Du kan! Särskilt som han precis spelat in en av den här julens allra finaste låtar. För att inte tala om att han har med sig legenden Kenny Håkansson med sitt lysande gitarrspel. Så se nu till att fira jul med Thorsten Du också, och till och med tomten och alla hans tomtenissar kommer att vara på ett strålande humör hela långa julhelgen.
"Kan Du Fira Jul Med En Sån Som Jag" b/w "Lögner Och Porslin" ute den 8:e november 2019.
Thorsten Flinck behöver väl ingen närmare presentation? Nej, precis, tänkte väl det. Kenny Håkansson, då? Nej, inte han heller. Bra, då säger vi så.....
https://facebook.com/ThorstenFlinck

Tim Houlihan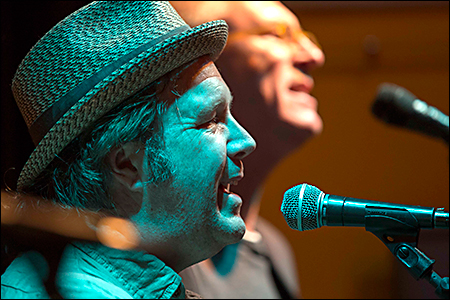 "'Another Orion' first impresses by the effortless character of its production, everything is perfectly in place, then dazzles with track-by-track melodic novelties that culminate in the splendid 'Is it Ever Okay?' and Houlihan's voice is instantly arresting for its idyllic lift and effortless restraint, but 'I Get Lonesome, Too' is inherently charismatic as a work of Americana for its instrumental charms too." ~ The Akademia
Tim Houlihan is an Americana singer songwriter whose songs bloom with hooky enthusiasm, strong grooves and sophisticated playing. Tim's performances have traversed the United States and Europe from living rooms to large halls and he draws in listeners with intimate stories and warm anecdotes. Tim's library of work continues to grow across a never-ending horizon and he currently resides in Minneapolis, Minnesota in the United States. His influences are Jackson Browne, Stephen Stills, James Taylor, Shawn Colvin, Lake Street Dive and Dawes.

Timo Räisänen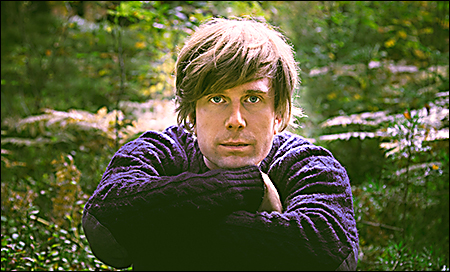 "Ted Gärdestads musik är så oerhört mänsklig. Så upp och ner, så sällsamt sorglig och så barnsligt lycklig. Varje steg i processen som kommit att mynna ut i den här skivan har varit egna små uppenbarelser. Allt ifrån att sätta mig in i musiken och Teds historia, stå i en replokal tillsammans med ett gäng musiker som alla verkar ha en direktlänk från hjärtat till sitt instrument, till att möta ett fullsatt operahus med en 22-manna blåsorkester bakom mig." ~ Timo Räisänen
I en hyllning till legendaren Ted Gärdestad, som i dagarna skulle ha blivit 60 år, blåser Timo Räisänen dammet av några av våra vackraste melodier och käraste texter. Album-release 4:e mars, 2016, "Timo Sjunger Ted Med Göteborg Wind Orchestra", singel-release 10:e februari, 2016, "Jag Vill Ha En Egen Måne", vårturné, Live Nation, fr.o.m. 30:e mars, 2016, t.o.m. 28:e maj, 2016, 25 olika orter i Sverige.
https://facebook.com/timoraisanenofficial

Todd Kessler
Todd Kessler has quite a story, and, with all the memories floating around in his head, perhaps it makes sense that his new album, scheduled for release late this year, is entitled "About Memory". With precision and grace, Kessler seeks to make sense of the past, while looking pensively into the future. Appropriately, "About Memory" finds Kessler going back to his roots, producing a timeless folk sound, with hints of alt rock and classic americana.
Born and raised in the Chicago suburbs, Todd Kessler was always singing. He began playing the trumpet at 9 years old, but by 12, he'd fallen in love with the guitar and began writing his own songs. After graduating from the University of Illinois with a degree in music theory and composition, Kessler began work on his first LP, "We Are the Musicmakers". The album was released in 2006 and led to a series of gigs across Chicago.
Shortly thereafter, Kessler formed a new band and teamed up with producer Greg Magers (Lupe Fiasco, Umphrees McGee, Matthew Santos) for his next 2 releases, "The Veronica EP" and "Boomerang". Both albums were well received, allowing Kessler and his band to perform at some of Chicago's most famed venues, including, Schubas Tavern, Double Door and Lincoln Hall. With a democratic songwriting process, Kessler and his band decided to work under a new name, Todd Kessler & The New Folk. In 2012, they released their 1st album, "Sea Fever", which was produced by Manny Sanchez (Patrick Stump, Umphrees McGee). The album's release was supported with a lengthy residency at Schubas Tavern, but as it happened, Kessler missed part of the residency when he was chosen as part of Team Ceelo on NBC's 'The Voice'.
Gaining exposure from 'The Voice', Todd Kessler & the New Folk began touring more, playing festivals like Summerfest, Taste Of Chicago and Mile Of Music. Between 2013 and 2015 the band worked on new material and released 2 singles, "Exactly Where I Should Be" and "Have Yourself A Merry Little Christmas". But, as members of the New Folk began getting married and having children, life on the road became arduous. Eventually, the New Folk agreed to a break, disbanding indefinitely to spend time with their families.
Even with 2 young children, Kessler has managed to write an impressive amount of new songs. After the birth of his 2nd son in 2015, Kessler's songs took on a more nostalgic tone, confronting the range of emotions that come with fatherhood. Like watching old home movies, the songs play like the soundtrack to the human condition. And, these are the songs that make up Kessler's new album, "About Memory".
Recorded in Los Angeles at New Monkey Studio (made famous by Elliot Smith), "About Memory" was produced by Marc Daniel Nelson (Fleetwood Mac, Colbie Caillat) and Ran Jackson (Katy Perry, Goo Goo Dolls) and mastered by Eric Boulanger, who has worked with industry titans like Adele, Green Day, and Neil Young. "About Memory" proves a brand new beginning for Kessler, or as he calls it, 'a way to move forward by looking back'.
Influenced by artists like Paul Simon, Fleetwood Mac, Ryan Adams and David Gray, Kessler has evolved into the consummate storyteller, 'when a songwriter can tell a story that is specific to them, yet allows the listener to hear him or herself in it, that's the pinnacle for me', shares Kessler. 'I like to call myself a realistic optimist. I will always tend to see the bright side of things but don't shy away when things get real'.
Tokyo Rosenthal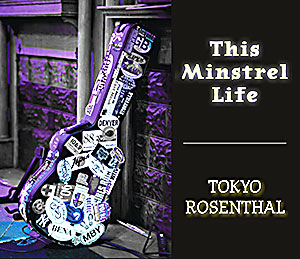 Rock & Sock Records just announced that they will be releasing "This Minstrel Life" from their recording artist, Tokyo Rosenthal in September 2017. This will be Rosenthal's 7th album on the Rock & Sock Records label.
The CD contains 6 original studio recordings and 4 live recordings from various locations, with an assortment of accompanists. This follows the theme of the new record which is about the lives of touring musicians, today and yesterday. The new recordings include the politically driven single, "Now I Believe There's A Devil", and an updated version of the previously released, "The Immigrant", now entitled "The Immigrant Revisited". In light of the present climate regarding immigration, Tokyo wanted to revisit this subject.
The new studio cuts touch on a variety of subjects including a family tragedy, a life gone wrong, co-written with Moira Saucer, politics, immigration policy, the music business, and ultra marathon running.
Toke is joined once again by a stellar crew of musicians including the dB's Chris Stamey, Allyn Love, Chatham County Line's John Teer, Charlie Chamberlain, and Juanito Laguna. Backing Tokyo on the live tracks are The Sap Boilers, Manguss, Charlie Chamberlain, Logan Matheny, and Kieran O'Malley. The live recordings took place in Pittsboro, North Carolina on The Tokyo Rosenthal Program, in Knoxville, Tennessee, on WDVX's Blue Plate Special, on SXSW in Austin, Texas, and in Keighley, UK.
"This is a very different album for me and I'm excited by this project", says Rosenthal. "I like being able to present what I sound like on tour with a group of different touring partners from over the years. As always, the studio experience was great and enhanced by the magnificent musicians who joined me in Chris Stamey's facility. Navigating the music business these days is very difficult and I feel we've come full circle from the original days of traveling minstrels. I see myself, and my colleagues, mirroring the way things were back in the 1800's. In other words, we go from gig to gig, often getting room and board, selling our wares, and of course performing our original tunes. Today we travel by car, back then by horse. I believe the new songs are complimented by the live tracks as they expand on the 'minstrel' theme".
Rosenthal intends to begin touring in the fall, in and around his Chapel Hill home area, and the southeast US. Then early next year he will begin visiting the midwest, the northeast, the UK, Ireland, and other territories.
ww.tokyorosenthal.com

www.myspace.com/tokyorosenthal
Tom Corbett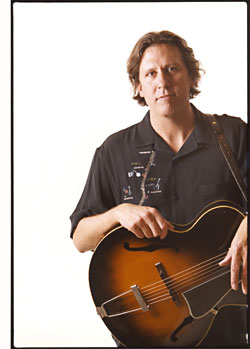 Widely respected mandolinist/guitarist Tom Corbett's third album, 'Tonight I Ride', is a colorfully musical pastiche of open-hearted stories and fond snapshots of the American West.

Highly regarded by peers for his skill at crafting parts that flesh out songs without flash or ego, Corbett's soulful fretwork is supported by some of the West Coast's finest acoustic artists, including bluegrass legends Herb Pedersen and Bill Bryson, Los Lobos percussionist Victor Besetti, guitar goddess Nina Gerber, renowned singer-songwriter Claire Holley, vocalist extraordinaire Jonathan McEuen, bassist Randy Tico and acoustic blues duo Tom Ball & Kenny Sultan.

The album came together once Corbett realized he was writing songs "with a Western bent." The melodic title track's key line — "I may never have touched the ground of freedom but tonight I ride" — was inspired by a trip to the Checkpoint Charlie Museum in Berlin, of all places, while "17 Miles A Day" looks at Western pioneers' race against time and winter snows. "Welcome to Tom's Place" celebrates the simple pleasures of fishing and friendship with some gleeful picking by Corbett and a posse of fellow Toms (Ball, Lackner, Lee, Rozum and Sauber), and the carefree birthday polka "Doce de Mayo" provides all the excuse needed for Corbett to jam with Los Lobos percussionist Victor Bessetti and Conjunto Los Pochos accordionist Otono Lujan and guitarron player Lorenzo Martinez.

"Ease On Down The River," previously heard on the 1994 album 'The Cat's Meow' by the Acousticats, the critically acclaimed folk-bluegrass-swing ensemble Corbett played with in the 90's, reunites him with a pair of longtime friends and musical heroes. "To redo 'Ease On Down The River,' with Herb Pedersen and Bill Bryson singing harmony, felt really good", he says. "I'm really happy with the whole album."

'Tonight I Ride', which follows 2001's 'Upstairs At Charlie's' and 2004's 'Cloudless Blue Sky', is a crisply produced showcase for Corbett's wit, warmth and creative versatility. It also shows him settled into a more peaceful phase of his life, sizing up the past and savoring the present. It's another admirable achievement on his noteworthy resume. Long an active member of LA's acoustic music scene, Corbett has toured with folk duo Robin & Linda Williams and Nitty Gritty Dirt Band multi-instrumentalist John McEuen, recorded several tracks on Social Distortion frontman Mike Ness' rootsy solo album 'Cheating At Solitaire', and joined McEuen, Jimmy Ibbotson, Jennifer Warnes and Laurie Lewis in the award-winning 2002 DVD 'Nitty Gritty Surround'. More recently he taught Tom Selleck how to play ukulele for a role, and provided music for the Ted Haggard-themed play 'This Beautiful City' at Centre Theatre Group in Los Angeles. He just played a string of European dates and is currently booking dates for a U.S. tour.
www.tomcorbett.net

www.myspace.com/tomcorbettnet
Tom Dean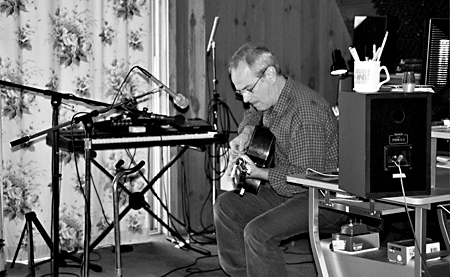 Rex Fowler and Tom Dean emerged as prominent folk-rock artists in the 70's. Rex's band, Aztec Two Step, burst upon the scene with their self-titled debut album on Elektra Records in 1972. This, and their three subsequent albums on RCA Records, were staples of college and progressive FM radio and helped usher the music of the 60's into the 70's and beyond.

Tom Dean and Alana MacDonald's band Devonsquare was signed by Ahmet Ertegun, the legendary chairman of Atlantic Records, after hearing Dean's "Walking On Ice" from their self-released album of the same name. Devonsquare went on to record another CD for Atlantic titled "Bye Bye Route 66", which spawned several critically acclaimed singles including "If You Could See Me Now", featuring Alana's powerful vocal performance.

Collectively they have toured worldwide, been reviewed in Rolling Stone, performed on David Letterman and shared stages with such musical luminaries as Bruce Springsteen, Bonnie Raitt and The Band, and continue to distinguish themselves as esteemed song-writers, performers and recording artists in the venerated genre of folk-rock music.

Along with several prominent studio musicians, Rex and Tom have teamed up in this labor of love to celebrate the genius and artistry of John Lennon. As a gift to John for his 70th birthday on October 9, 2010, they have re-imagined exquisite acoustic renditions of Lennon's legendary Beatles songs. Besides a smattering of tasteful percussion, Rex and Tom's distinctive acoustic guitar and vocal stylings and the beautiful voice of Alana MacDonald, featured instrumentation include cello, violin, mandolin, mandola, bass, slide guitar, accordion and chromatic harmonica.

Happy Birthday John!
www.devonsquare.com

www.tomdeansongs.com

www.johnlennonsongproject.com
Tom Freund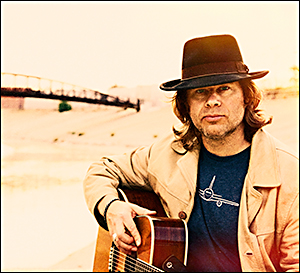 Over the course of his career, Tom Freund has created a wide variety of albums. His 1st was a collaboration with Ben Harper and his last was a double disc live album. In between, he's made full-lengths, EP's, a children's CD and a Christmas album, but he's never made an album like "Two Moons".

This self-produced disc finds the Los Angeles-based Freund in a contemplative yet confident mood, where swirls of nostalgia blend with sharp-eyed views of life today. He delivers this CD's main message in the standout track "Lemme Be Who I Wanna Be", in which he declares: "I'm basically hooked on this life/it's got a lot of problems/but it treats me real right/and you don't have to agree with me/but let me fly my freak flag". This oddly upbeat anthem of personal empowerment so impressed Canadian rock star Serena Ryder that she asked to sing on it. "Lemme Be Who I Wanna Be" represents a different type of song for Freund. "I'd rather just be honest and say 'take me as a I am'", he reveals, adding, "I felt that I didn't have to dress up songs with clever couplets all the time".

This more emotionally raw and vulnerable songwriting surfaces throughout the album. The opening track "Angel Eyes", which serves as Freund's take on Randy Newman's "I Love LA" motif, expresses his appreciation to his Southern California friends for always having his back. Freund proudly notes that "Sugar Pie", the sweet-sounding album closer, "doesn't have one sarcastic line in the whole song". Played simply and sung sincerely, it's his most heartfelt love song, even though it concerns a relationship that has come to an end.

The idea of persevering through life's hard times is a reoccurring theme in "Two Moons". While "Heavy Balloon" holds the fear of impending doom, Freund still cherishes how "ordinary days are like miracles" and pledges not "to lay down my heart". The charmingly chilled-out anthem "Same Old Shit Different Day" offers snapshots of skater kids, bossy cops and Venice Boardwalk weirdness, extolling the virtues of everyday craziness.

Several tunes find the songwriter reflecting on his past. The wistful "Happy Days Lunch Box" name-drops the Fonz and the Cunninghams as Freund recalls his carefree youth, while generational conflicts flare up amidst memories of a long-ago summer in "Me and Bernice", a tune written some years back but now a perfect fit. "Mind of Your Own", Freund's own favorite track, also finds him looking back and considering the ending of eras. This was the last song the New York native wrote at his family's house before it was sold.

Nostalgia strikes a more playful note in "Grooves Out Of My Heart", which contrasts an innocent youth spent spinning records and "getting stoned on the stoops" with an adulthood where "Barbarella has gone away" and "I guess I have to make something of my life today". This funky rocker reveals some musical touchstones with its "me and Julio" shout-out to one of Freund's songwriting idols, Paul Simon, and a fadeout guitar riff nod to rock gods Led Zeppelin.

Freund, in producing and co-engineering this album, draws upon folk, rock, jazz and other roots sources for an urbane Americana sound. He blends in cool touches, woozy mariachi horns pop up in "Same Old Shit", mermaid-evoking backing vocals in "Next Time Around". He punctuates "Heavy Balloon" with a blast of electric guitar and guest Stan Behrens (of Canned Heat fame) lends an atmospheric harmonica solo to "Weekend Guy" (a co-write with singer-songwriter Brett Dennen, who contributes vocals too). Inspired by listening to a lot of old Squeeze music, Freund also mixed in some trippy keyboards and old-school synths to flesh out tracks like "Me and Bernice and "Lemme Be Who I Wanna Be".

The "Lemme Be" lyrical theme translated to the recording, as well. Freund brought a "this is the way we do it" approach to the sessions, which were done in studios across Los Angeles (from Echo Park to North Hollywood, to his own setup in Venice). The recording went exceptionally well. "I knew what guys to grab and how to get it done", he confides. "There weren't wasted takes or wasted hours". He used a core of group of musicians he knew (drummers Michael Jerome and Michael Iveson, keyboardist Chris Joyner and bassist John Button) and, he says, "every time we got together, something good happened". Some talented old friends lent Freund support too. David Immergluck (Counting Crows, John Hiatt) weaves his pedal steel through "Two Moons", while "Angel Eyes" features vocals from Ben Harper, who also produced Freund's 2008 CD "Collapsible Plans".

Freund himself plays guitars, ukulele, keyboards and bass. An in-demand bass player, Freund got his first big break in the 90's playing for the Austin-based roots-rock cult heroes the Silos. He settled in Venice, CA, around the time of his 1998 solo debut "North American Long Weekend". Over the years, he alternated between making his own music and working with folks like Mandy Moore, Rachael Yamagata and Graham Parker, who has hailed Freund as one of "the best singer-songwriters operating today". You can even spot Freund playing with Parker in the recent Judd Apatow film, "This Is 40".
Freund funded the album through a successful Pledge Music campaign. Although admitting to having some trepidations about going the crowd-sourcing route, Freund wound up a believer. "I'm very endeared by the Pledge experience", he confesses. "It showed me that people wanted to engage in it. That was moving for me and got me excited".

Fans' reactions resonate strongly with Freund. He feels that a job of a songwriter to help others access what they are feeling. "A real joy is when people come and tell me that a song or an album got them through something", he says. If "Two Moons", with its underlying message of hope in this messy world of ours, serves as an inspiring, encouraging soundtrack for listeners, "then I can say to myself, OK, you're doing something right for some people out there".
Tom Kell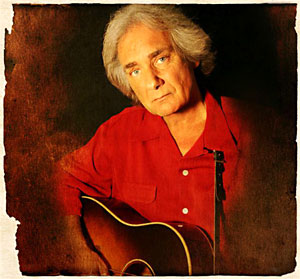 For Tom Kell it has always been about the songwriting. From his earliest days as a country-rock pioneer on club and concert stages in his native Seattle and throughout the West Coast, to singing duets with John David Souther, Timothy B Schmit and Valerie Carter, he has always been lead through his career by his songs. He writes with a unique sense of time and place, and sings with a voice so full of character and heart, that you feel as though you're standing next to him, seeing the same images, breathing the same moment.

As a resident of Los Angeles for the past 30 years, Tom's songwriting echoes the 'grit and feel' that is LA and captures it perfectly in his new project, "This Desert City".

Tom Kell's 5th solo album continues to deliver his unique, and yet familiar songwriting with the quality and craftsmanship that he's known for, this time taking it to a level of excellence that places his career in its finest hour. More than any, this is the album Tom has always wanted to make.
www.tomkell.com

www.thisdesertcity.com

www.17degreesrecording.com

Tom Peterson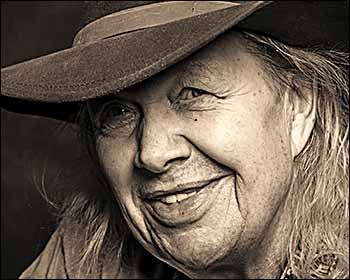 Anyone who has ever heard a Tom Peterson song recognizes immediately that this is a songwriter's songwriter, a master wordsmith who is worthy of every accolade the creative community bestows. A native of Sioux Falls, South Dakota, who has spent a good part of his life there, Tom's career trajectory hasn't led to widespread name recognition, yet, but his talent is true, his writing is world class and his audience is loyal.
While living in Taipei, Taiwan, where his dad was stationed, Tom received his first record player at the age of 4 and Elvis Presley records set him on his life path. Tom was intrigued by the names in small print under the song title, the songwriters. He has been writing songs ever since.
During his childhood in South Dakota, piano lessons, singing in the choir at the Cathedral Grade School and picking up the guitar as a young teen all helped Tom build enough of a musical foundation to craft the songs that have been coming steadily since before he could even read.
For most of the 1970's Tom was playing music and setting a very high songwriting bar for fellow band members and friends who were part of the midwest music scene at that time, bands like Red Willow Band, The Rocky Mountain Oysters, Blueberry Buckle and Mission Mountain Wood Band.
In 1979 Tom moved to Boulder and then Nashville a couple of years later. Creative people are drawn to creative communities, and both cities offered inspiration that fed Tom's creativity. Indeed, he literally fed Nashville songwriters while working at the legendary Brown's Diner and forging friendships over conversations across the counter with some of the best songwriters of the time. Upon returning to South Dakota in 1984, Tom continued writing while working in production at KDLT.
A massive heart attack in 2013 came close to robbing the world of any more Tom Peterson songs. Thankfully, with the support of good friends and good medical care Tom survived to face a long, slow recovery. His induction into the South Dakota Rock And Roll Hall Of Fame in April 2015 was well deserved and a hopeful turning Point.

Tom Shed
Tom Shed, songwriter and performer brings history, humor and the human condition to audiences in an exciting and entertaining concert. Performing on guitar and banjo throughout the USA, Europe, the UK, Canada, the Caribbean, New Zealand and Australia for many years, Tom shares his perspective of life, love and the world around us.
Tom Shed sings about real events. The deadly hurricane of 1928. A great fire of consumes a city. A politicians demise in pre civil rights America in 1953. Lost in a swamp and the unforgiving nature of the wild humor
Tom Shed brings to his concert songs about alien abduction, experiencing unique southern hospitality, motorhome mayhem on our highways and learning to appreciate your grandmother.
Tom Shed helps us look at life, a celebration of single mothers, the many faces of fear, dreaming of lost opportunities, love at first sight, a questionnaire for marriage, and PTSD.
Tom Shed also writes and performs soundtracks for films and television.
Tom T Hall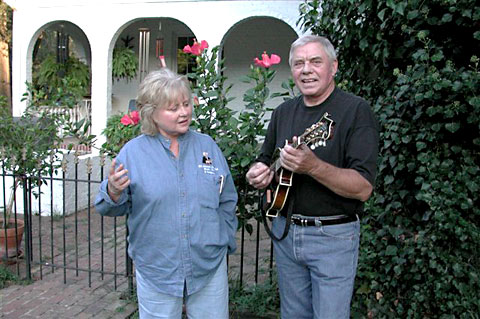 Tom T Hall, 'The Nashville Storyteller', is one of the finest songwriters in the storytelling style in Country Music that there has ever been.

Signed to Mercury Records in Nashville in 1967, Tom T Hall quickly started racking up the country hits – the first in 1968 with 'Ballad Of Forty Dollars'. Dozens of Top Ten hits followed. He has delivered 35 albums in his career with over 50 country charting singles.

Tom T effectively retired from recording music in the late 1990's but continued to be involved with various bluegrass projects and the bluegrass community, with his own label and a studio in his home.

A couple of Christmases ago Tom T's wife and song writing partner opened her present from Tom T – A mock-up CD entitled "Tom T Hall Sings Miss Dixie" and he announced his intention to record the album. He told her that she would produce it, pick out the musicians and the songs, and he'd sing it. The album was made and released in the USA on the couple's own label.

Available now for the first time in Europe, "A Gift From Tom T Hall" shows that Tom T's talent for telling a story is undiminished. This is a great album of songs played by the finest bluegrass musicians including Earl Scruggs and the late Jimmy Martin.

Tom T Hall is held in hugely high esteem by all in the country music, Americana and bluegrass fraternity. The recent HumpHead Records '50 Greatest Hits' garnered 5 stars reviews, and a brand new tribute album to his children's songs, featuring Buddy Miller, Duane Eddy, Patti Griffin, Jim Lauderdale and many others, has also rekindled even more interest in this truly great artist.
www.tomthall.net

www.drumfirerecords.com
Tony Denikos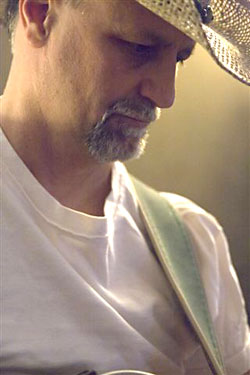 "Some of my earliest memories are of riding along the country roads of central Maryland, singing songs - like 'Jack O' Diamonds' by Tex Ritter, 'Born To Lose' by Ray Charles, 'Caledonia' by Louis Jordan and 'Pendulum Swings' by Roger Miller - along with my Dad and sisters while my mom smiled at the landscape gliding by... A seed had been planted.

After years of playing pubs and bars in various configurations I decided it was time to record my first release "Naked & Smiling" (1999) and included a mix of songs I'd written over the years. The Washington Post reviewed it calling me a, "tunesmith in the best sense of the word", and folks started coming out to hear the band that I put together during the recording. A tradition of recording hard-luck, real-life songs mixed with humor and wit was born. I get requests for tunes from this CD at live shows to this day.

"Time Tells Tales" followed in 2003. I started to hone a more Americana sound, relying on my earliest influences as well as artists such as John Prine, Creedence, Little Feat, Springsteen, James McMurtry, Lucinda Williams, John Hiatt, Richard Thompson and Steve Earle. "Time Tells Tales" was given a good deal of radio play in Europe and free form stations here at home and it seemed that I had found my true voice somewhere in that gumbo of influences. The Tony Denikos Band had taken its' shape too and we started playing all across the Mid-Altlantic region.

In 2005, I headed to Nashville to begin my next project, "Already Gone". I started laying down tracks with Timm Biery (Danny Gatton, Nils Lofgren). Timm brought in Dave Jacques (John Prine, Emmylou Harris), Dave Roe (Johnny Cash, Dwight Yoakam), and Warner Hodges (Jason & The Scorchers) on the project to record with Gantt Kushner, Scott and Jen Smith (Naked Blue) and myself – what an amazing experience. "Already Gone" hit the streets with a bang in late 2009 and received critical acclaim from DJs and writers around the globe. It went to #2 on the Euro Americana Chart and #7 on the Freeform American Roots (F.A.R.) Chart right out of the gate.

And now in 2012, "Under The Church" is being released. I've been blessed once again by having tremendously talented musicians and producers work with me to create my vision for the CD. My thanks go out to Gantt Kushner, Scott and Jen Smith, and Timm Biery, for lending me their talents for this project. "Under The Church" goes to places both darker and more light-hearted than my previous releases. It allows me to claim my working class roots, reveal my small town disposition, and provide commentary on our current political climate. It may well be my best CD to date. I'll let you be the judge.

You can find me performing in any number of configurations - from acoustic solo to full on, rockin' five piece band - from South Carolina to Texas to upstate New York. I have assembled a collection of some of the most talented musicians in the country to form my band Tony Denikos & The Working Poor - myself, Gantt Kushner, Lee Townsend, Rick Weisenmiller and Mark Riddle. I feel honored every chance I get to share the stage with them.

I love performing almost as much as I love recording a new song. I cherish the connection that my songs help me make with folks in ways only music can. I sure do hope I get a chance to pick y'all a tune or two sometime soon."
www.tonydenikos.com

www.myspace.com/tonydenikosband
Tony McLoughlin
Irish-born songwriter Tony McLoughlin's 5th album "The Contender" follows his acclaimed 2010 release "Ride The Wind". Working once again with Ben Reel, this time with Tony alongside as co-producer, McLoughlin has also retained the same rhythm section from "Ride The Wind" of Ronnie O'Flynn (bass, percussion) and Michael Black (drums). Opting for a no frills approach and the less is more attitude, "The Contender" is a guitar-driven Americana tour-de-force, with Tony's telecaster often playing a starring role while elsewhere three exceptional guitarists more than play their part, also adding an eclectic international flavour to the project - German-born, now Nashville-based Thomm Jutz (Nanci Griffith, Otis Gibbs, Mary Gauthier), German bluesman Timo Gross (with whom Tony is currently recording another project) and respected Monaghan musician Mick McCarney. Elsewhere top Belfast session man John McCullough plays keyboards on all tracks, while harmony vocals are provided by Tony, Ben Reel, Julieanne Reel and Irene Kelley and Justyna Kelley from Nashville.

In 2000 Tony McLoughlin recorded his debut album "Cinerama" in Germany in the talented production hands of Thomm Jutz. This was followed in 2002 with the rougher edged "Glory Bound" also recorded in Germany, this time with a powerful band led by guitarist Keili Keilhofer (Jack Bruce, Kevin Coyne). In October 2006, Tony travelled to Nashville to record his 3rd album, once again in the creative production and guitar playing hands of old friend Thomm Jutz, by now a Nashville resident and increasingly in-demand producer and musician. The resulting album, "Tall Black Horse" was a masterpiece full of deeply powerful songs.

Following an appearance at the Nashville-Belfast Songwriter Festival 2007, Tony signed a contract with the respected Nashville publisher Matt Lindsey (Bonnie Raitt, Garth Brooks, Trisha Yearwood, Hal Ketchum). Returning to his Irish roots in 2009, Tony recorded the magnificently rocking "Ride The Wind", which was produced by Ben Reel. The infectious mix of rock, blues, and country-tinged roots is a 'play it again' classic and the reviews duly recognized this. A charismatic live performer, Tony has shared stages with Steve Earle, Arlo Guthrie, Tony Arata, Tom Paxton, Janis Ian, Kinky Friedman, Dougie McLean, David Olney, Lee Roy Parnell, Irene Kelley, etc, and continues to tour in Europe and the US with his band and also as a duo and solo act. His live shows are thrilling, electric and exciting.

Tony continues to write and record albums and is currently recording a project with German guitarist Timo Gross and German percussionist Marlon Klein and plans to record a stripped back acoustic album next spring.

Tony McLoughlin & Marlon Klein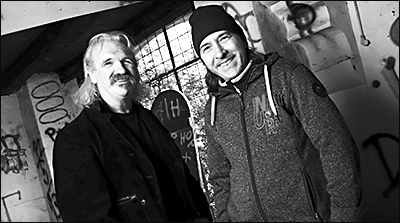 On reading through the biographies of these 2 musicians, comes the feeling that in the normal course of events Tony McLoughlin and Marlon Klein would not have been expected to cross paths. Singer and guitarist McLoughlin is native to the North of Ireland, he calls his background 'celtic' with the likelihood of some 'viking' blood in his ancestry. His name translates from the Gaelic as 'son of the deep water'. In the year 2000, his debut album "Cinérama" was released from the studio of US producer, Thomm Jutz, a native of the Black Forest as it happens. Jutz had worked also with Nanci Griffith, Mary Gauthier, David Olney and Jim Lauderdale, so McLoughlin's name became connected with the Nashville scene and his music categorized as 'americana'. Elements of rock, country, blues, folk and roots combine in this now well recognized music type called 'americana'.
Marlon Klein is a native of Herford in East Westphalia, an influential musician during the pinnacle era of German krautrock in the late 70's with the legendary Real Ax Band and then with Dissidenten from Berlin in Germany, achieving a pioneering role in the world music scene. Rolling Stone dubbed the trio, which played together with jazz saxophonist Charlie Mariano, the Indian Karnataka College Of Percussion, and the Moroccan superstar Lem Chaheb, as the 'godfathers of worldbeat'. Albums such as "Germanisten" and "Sahara Elektrik" are unsurpassed classics. The long list of musicians with whom Marlon Klein has worked, as sideman or as studio producer, include Stephan Eicher, Trilok Gurtu, Jasper van't Hof's Pili-Pili, Angélique Kidjo and Gary Wright, on whose album George Harrison played.
"We met through a common acquaintance", explains Mcloughlin. This led to an unplanned session together in a Nuremberg club. "Tony invited me on stage and I laid down the groove on some of his songs with Darbuka and Cajon. There was an immediate intuitive connection which we both enjoyed and this hinted towards an interesting new way of interpreting the songs in a rocky percussive direction", remembers Klein. So these 2 full blooded musicians stayed in contact after this first encounter, sharing basic ideas, from continent to island, eventually developing little by little a sound which one can honestly call 'tribal rock'. "It was very interesting to explore other rhythmic ideas and to move out of my comfort zone", recalls McLoughlin about these first steps. Out of this mutual 'tribal energy' the songs developed very organically into the finished 'studio production'.
"I have always been eager to work with gifted singer songwriters and with Tony's special voice and authentic lyrics, I immediately recognized the possibility of combining my love of native American pow-wow music with his celtic roots, to create a new direction", explains Klein. He spent 6 months in the Six Nations Reservation in Canada, and there he met the folk icon Buffy Sainte–Marie, a native Cree Indian. "Buffy finds our sound very cool", smiles the drummer. The tribal rock of the album "Where Is Jack" contains, alongside the celtic and indian feel, on further listening, many other inspirations and directions. There is a real 'flower power feeling' and the true sense of a 'gathering' in the music, like at a wonderful festival.
Even if McLoughlin conjures up the spirits of Rory Gallagher, Johnny Cash and Buffalo Springfield as watermarks, the album "Where Is Jack", the debut from McLoughlin & Klein, is no nostalgic retro project. Even when young hipsters and music freaks worship the 'man in black', and those other former heroes, the production and the grooves are ultramodern. The sound contains many new elements like using super low frequency hand drums for a kick, and, for a snare, mostly a Moroccan bendir, a frame drum with rasping strings. "That is like a modern busking drumset", enthuses the drummer.

Klein and McLoughlin searched for soulmates to play on the recordings where necessary. Enter Coimín, Tony's son, with his bass style incorporating the whole spectrum of modern rock sounds. Let others play the old school bass riffs. Then came Roman Bunka, a German guitarist extraordinaire and a master of the Arabian lute. Bunka currently tours with Adel Tawil, Dissidenten, and the Egyptian superstar Mohammed Mounir. He fitted perfectly into the songs. "A musician", Stereo-Magazine states, "who effortlessly draws people and culture together". Finally Ben Reel, a fellow north of Ireland quality singer songwriter and touring colleague of Tony's, came in on harmony vocals. So one is reminded of a White Stripes feel on a Tarantino soundtrack, but there are also some numbers with a subtly threatening sound like those which are often used on 'True Detectives'.

Even the label, which is releasing the McLoughlin & Klein album, is cult. Fuego is indelibly linked to names like The Multicoloured Shades, 1 Futurologisher Congress, Joe Mubare, Grobschnitt, M Walking On The Water and Bosse.

One last question remains. Who the fuck is Jack? We asked each musician separately. Still they unanimously answered, "we will answer that with the release of our next album".
Too Slim and the Taildraggers
Too Slim & The Taildraggers' new release, "Blue Heart", was recorded in Nashville with producer Tom Hambridge. Tim ''Too Slim'' Langford also utilized Nashville studio aces and current former Delbert McClinton-guitarist Rob McNelly, bassist Tommy MacDonald, Tom Hambridge on drums and Reese Wynans of Stevie Ray Vaughan's band on Hammond B3. Former Wet Willie frontman Jimmy Hall also makes a guest vocal appearance, as well as lending his harmonica talents.
Too Slim's previous CD, "Shiver", was nominated for 'Blues Rock Album Of The Year' at the 2012 BMA awards. His last four albums have charted in the Top Ten on the Billboard Blues Charts. Just released by Underworld Records.
Tori Sparks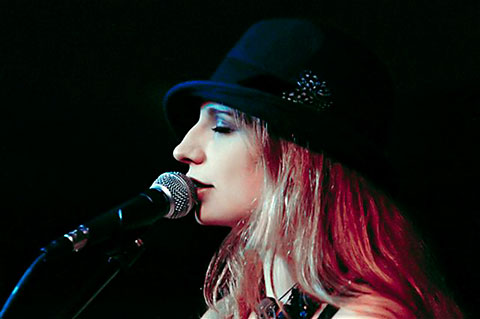 Tori Sparks is based in Barcelona, Spain, having recently relocated from Nashville, but she spends most of her time on the road all over the world. Tori at the age of 27, has already released four critically-acclaimed albums under the auspices of her own record label (Glass Mountain Records). She walks the line between soulful and hilarious in her electrifying live performances, singing in English, French and Spanish. Sparks is known as the hardest working woman in the music business, booking and playing well over 200 concerts each year.

Tori Sparks' upcoming fourth release, 'Until Morning/Come Out Of The Dark', marks her third musical collaboration with producer David Henry (R.E.M., Josh Rouse, Cowboy Junkies, Widespread Panic), and her first with Roger Moutenot (Yo La Tengo, Elvis Costello, Velvet Underground, Gypsy Kings, Paula Cole, Rosanne Cash). The recordings feature a cast of world-class musicians, as well as special guest vocalists Shawn Mullins, Mike Farris, Paris DeLane and indie folk favorite David Mead.

'Until Morning/Come Out Of The Dark' is not a traditional album, but a study in dichotomy. Sparks chose to release the 13 new songs as two conjoined mini-albums, or a double EP. The first disc, 'Until Morning', reflects the dark, sensual, even diabolical side of Tori's vocal and songwriting skill. The second disc, 'Come Out Of The Dark', is tumbleweed Americana meets fragile folk, or Tori's ability to show us the dawn that follows the darkness – in a word, the hope that love can bring. This record also marks the first Spanish-language song that Tori has recorded, a classic Cuban tune from the 1940s called "Quizás, Quizás, Quizás". The album art is a design by noted New York visual artist Joe Petruccio, best known for his work with the Elvis Presley Estate and Graceland in Memphis.

As always, Tori's lyrics are the golden thread that runs through this artistically ambitious project. In the heart-stopping ballad "Until Morning", her voice soars on the line, "I love you the way the tide loves the sand, just like the gun loves the trigger-happy hand". Never one to shy away from heavy topics, Tori's irreverent side is also present, in lines such as "I could have been your compass, if you'd learn to read a map", and in referencing biological facts about sharks in the song "Judge a Book". Sparks casually comments in "On My Mind" that she and a lover were made for each other in the same way that a pair of mafia-style "cement shoes" are custom-made for their victim. The tone of both halves of this project is distinctly personal in a way that surpasses even the intimacy of Tori's previous three records. We as listeners get the sense that she is letting us in on a very private conversation, especially on the minor epic "Come Out Of The Dark".

Sparks' previous three albums climbed the Americana and College charts in the US and overseas, have been licensed by MTV, Lifetime, Oxygen, Life Beyond Breast Cancer, and featured on the compilation Country Vol. 2 released by Universal Music France (over 40,000 copies sold).

Tori will be touring non-stop throughout 2011 and 2012 in support of 'Until Morning/Come Out Of The Dark'.
www.torisparks.com

www.myspace.com/torisparks

Tragedy Ann
Tragedy Ann is a forward looking folk duo from Guelph, Ontario, Canada. Liv Cazzola and Braden Phelan find warmth in questions and daring in answers, making space for the tear that lies behind laughter. With intimacy and care, the duo favours a flashlight over a spotlight in songs for community, nature, and hardworking hospital staff. Braiding organic harmonies with accordion, singing saw, guitars, and ukulele, Tragedy Ann's arrangements are as delicate as they are driving.

Their sounds and stories were most recently captured on their recent release "Matches", garnering them 2 'Songs From The Heart' songwriting awards on Folk Music Ontario, national folk and roots radio charting and syndication on CBC Radio and Stingray Music. Regularly touring across Canada, and, shortly, in Europe and the USA, Tragedy Ann concerts emanate "the honesty and enthusiasm of people who can't help but create and perform", says Jon Farmer, Georgian Bay Roots.
Trailerpark Idlers


The story of Trailerpark Idlers began in September 2006 when Morgan Hellman and Magnus Larsson teamed up with Jerker Andersson and Gunnar Nilsson to start a country band that would go a little beyond the genre. With influences from traditional country such as; Hank Williams, Carter family and Johnny Cash, to rock and punk acts like Rolling Stones, Motörhead and Ramones, Trailerpark Idlers came up with a sound of their own. A year later Ben Dee Salmenranta replaced Nilsson and in February 2008 Miss LisaLee joined to make the band complete
.
The band is, with the exception of the bass, strictly acoustic. The two lead singers, Morgan and Miss LisaLee, brings a variation in to the music, from raw and mean to nice and sweet. The lead instrumentalist of the band, Jerker, alternate between mandolin and accordion while Magnus beat the drums and Ben Dee ad some bass to it.

Trailerpark Idlers are into a never-ending recording session. Though they has exist as a band less than three years they have released six CD's so far. They have their own recording studio called "The Forge" and their own label called "Something Wicked".

The new CD was released in April 2009 and are, at first sight, a collection of Christian hymns. However, as you listen to it you will find that there is a lot more to it than just another country band doing religious songs. You will find that there is hope, despair, doubt, anger and so on....
www.trailerparkidlers.se

www.myspace.com/trailerparkidlers

www.lastfm.se/music/Trailerpark+Idlers

Travis Green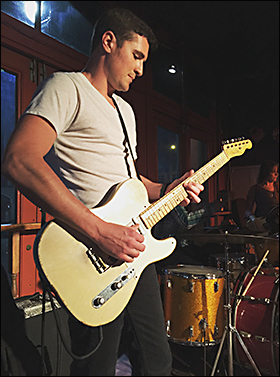 Travis Green is a conductor, a musician, a singer songwriter who takes you back to the days when music was a familiar feeling you tapped your feet to and tuned your heart to like a clock. With his highly anticipated release, "A Little Too Late", Travis reveals a little bit of his soul and shares stories of family and love lost within a blanket of country and rock and roll. Almost gone are the days of the conductor, a true band leader who directs his band with pure feeling, derived from the relentless study of music. The result is a treat for crowds as he leads those sharing the stage with a undeniable charisma and a smooth voice not to be forgotten. Travis Green was born and raised in Austin, TX. At the young age of 27 he has obtained a wealth of musical knowledge that pours out to his audiences through each performance.
The development of his unique style is the result of a lifetime of musical influences. Travis was always surrounded by different forms of music, from Chuck Berry, which he took his love for different melodies and vocal delivery, to Led Zeppelin and Muddy Waters. Travis holds country music very near to his heart and feels most comfortable stretching the boundaries while mixing his favorite genres. He also credits the unique opportunities he's had to play with local artists and musicians abroad. Last summer, Travis spent 6 weeks touring Scandinavia, playing nightly shows to large crowds, directing musicians he'd never met before, never skipping a beat. It was a great success and Travis will be returning to Scandinavia after the release of "A Little Too Late".
There is no denying that Travis Green belongs on a stage sharing his songs. "A Little Too Late" solidifies his hard work and commitment to his craft and is just a small sample of things to come from this great artist. His dedication to his ever growing abilities, his confidence while directing the musicians around him to create that perfect sound within a perfect groove, all the while captivating audiences is what truly makes Travis Geen among the last of a dying breed.
The album was recorded at Greaseland Studio and produced by Norway born, Kid Andersen, who is well known for his award winning blues guitar. Together they created a raw sound capturing the emotion of tracks like, 'Please Don't Cry' and 'Keep You Off My Mind'. The brutal truth sang in the chorus of 'Everybody Knows' shows the fearless attempt to paint an imperfect picture through lyrics. Travis is currently working with US promoter, Mark Pucci in support of his latest release "A Little Too Late".

Trent Miller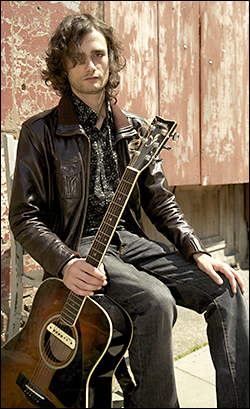 Trent Miller hails from just outside Turin, the 'Capital Of The Alps', in Northern Italy though now resides in London. Since first arriving here in 2006, his fusions of folk, rock, goth and americana have seen him attract a growing following.

His debut album "Cerberus" was released in 2009 on his own Hangman Records label (later reissued through Bucketfull Of Brains). It quickly gained wide acclaim, receiving substantial press coverage and airplay, including Cerys Matthews on BBC6. He returned with a second collection of arresting country-folk "Welcome To Inferno Valley" in 2011.

This was the 1st full-length album released on the Bucketfull Of Brains' label, directly affiliated to the legendary magazine, the first UK champions of the Paisley Underground and R.E.M. – and as adept as ever at unearthing and supporting maverick talents. It bought more favourable notices, Q Magazine described it as a 'darkly underground mix of hangovers, anguished love, mournful blues and lonesome country' and the Daily Mirror declared 'fans of Gene Clark, Townes Van Zandt and Guy Clark will recognise a kindred spirit in his glowering meditations and steely worldview'.

Trent and his band – Graham Knight (bass, piano and backing vocals), Steve Brookes (drums) and Barbara Bartz (violin) plus guests Ben Walker (electric guitar) and Paul Cuddeford (electric guitar and lap steel) – then entered Chris Clarke's Reservoir Studios to record "Burnt Offerings", his most ambitious project to date. It was the culmination of a period of working-up and rehearsing that represented a step towards a more modern, electric-oriented sound, strongly influenced by such totemic bands as The Gun Club and Thin White Rope.

This is the most adept and talented collection of musicians Trent has worked with thus far. As his right-hand man Graham Knight, formerly with Jason McNiff and Harry Oakwood, plays a similar role to Tony Garnier in Bob Dylan's band. In-demand drummer Steve Brookes also plays with Danny And The Champions of The World and Ahab, and the busy Barbara Bartz also works with Dan Raza and Simon J Alpin among others. Turning to the guest guitars: Ben Walker is a recent BBC Folk Awards double nominee (for his partnership with Josienne Clarke) and Paul Cuddeford currently plays with Bob Geldof having previously been in Ian Hunter's band.

For live performances the band is now augmented by ace guitarist Paul Lush, also of Danny And The Champs and previously with Alan Tyler's Lost Sons Of Littlefield.
Trevor Hall
Vanguard Records is excited to announce the release of Trevor Hall's new album "Everything Everytime Everywhere" available August 23rd, 2011.
Produced by Jimmy Messer, the eleven tracks on "Everything Everytime Everywhere" showcase Hall's rare ability to write universal songs infused with underlying themes of devotion and community in the vein of two of his heroes, Ben Harper and Bob Marley. From the upbeat, anthemic "Brand New Day", straight through to the momentous closing track, "The Mountain," Hall's signature blend of catchy pop/rock songs with stylish shades of reggae has made this diverse 24-year-old one of the most lauded up-and-coming artists on the American music scene.
Created with a host of incredible musicians, including longtime guitarist for Matisyahu, Aaron Dugan, bass player Brian Lang and drummer Aaron Sterling, "Everything Everytime Everywhere" also features guest vocals from Jamaican songstress Cherine Anderson.
"Everything Everytime Everywhere" is the follow up to his 2009 label debut, "Trevor Hall", which featured the single "Unity", a song written and performed with long time friend, Matisyahu. The self-titled release debuted at #7 on the Billboard Heatseekers chart and Hall was cited by MTV's 'Subway Fresh Buzz' Series as "one of the 20 emerging artists for 2010."
His captivating live performances and growing popularity have led to sold out shows across the country. Hall has also toured with the legendary Jimmy Cliff, Michael Franti, Matisyahu and Colbie Caillat, to name a few.
http://publicity.vanguardrecords.com

True North
True North is an acoustic trio ensemble of three wonderful and well-respected singer-songwriters: Eva Hillered of Stockholm, Sweden, Patrick Rydman of Gothenburg, Sweden, and Janni Littlepage of northern California, USA.

Their respective styles traverse many musical genres from folk and americana, to rock, roots, pop, jazz and country, and their performances consist of songs co-written together, as well as their original material arranged for three voices and accompanied by guitars, dulcimer and percussion.

Though they live on distant continents, they are great friends who love each other's music, and have written songs together for the past few years. Performing for the first time as a trio ensemble at the Copenhagen Songwriters Festival in Denmark in August 2012, the response was overwhelming and they realized that what they had created together with the amalgam of their individual styles and the blend of their voices and vocal harmonies was very unique. Thus, True North was born.


www.reverbnation.com/truenorth
True North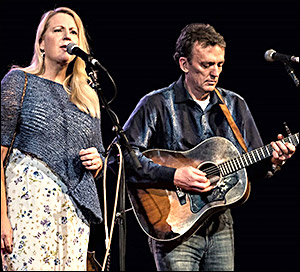 Americana and bluegrass duo True North, Kristen Grainger and Dan Wetzel, blazes new territory in contemporary bluegrass simply by traveling a bit further than others might dare to go. The silky smooth delivery of Grainger's vocals beguiles the ear, as Wetzel skillfully weaves instrumental tapestries around her poetic and visual lyrics. Grainger's songwriting makes artistry of real life, creating memorable songs that alternately warm and wrench the human heart. The duo's interpersonal chemistry sparks and smokes onstage, like distant lightning from a summer storm, and the emotional wallop of their conjoined voices grabs the heart and pulls it out to sea.
Kristen Grainger, vocals, is an accomplished singer songwriter with the soul of a storyteller. Her songs pack a powerful emotional punsch, "Be Here Now" was named the 2015 I.M.E.A. Folk Song Of The Year, and she took 2nd place in the 2016 MerleFest Songwriting Competition, performing live in the finals in North Carolina. She was one of 10 finalists in the 2014 Telluride Troubadour songwriting contest, performing solo in front of the festival's 10 000 member audience. Her song "Birds Like Me" was chosen for the soundtrack of independent film "The Danish Boy", slated for a 2018 release.
Dan Wetzel, guitar, mandolin, mountain banjo, resonator guitar, octave mandolin, ukulele and vocals, has earned considerable recognition as a singer songwriter and toured nationally as a solo artist after winning a national songwriting contest. An accomplished luthier, his superb instrumental skills, particularly guitar, both flat pick and finger style, give True North's songs their driving groove.
Kristen Grainger and Dan Wetzel's co-written "Mountain Boy" was featured on the European World Bluegrass Festival's composite CD. The duo also was chosen from more than 800 entries to perform "Limbo" and "Doris Dean" in the finals at the Kerrville New Folk songwriting contest. The duo's song "Hard Place To Suffer (And That Really Gets Me Down)" won the Wintergrass song contest.