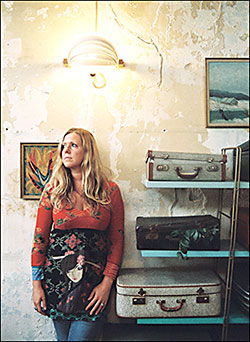 "Good Luck Songs" is Daisy Chapman's 3rd full length studio album, all of which were recorded in Bristol by Ali Chant (PJ Harvey, John Parish, GruffRhys). Drawing comparisons from Nick Cave and Regina Spektor, Daisy's unique voice soars high over dramatic string arrangements and her own beautifully delivered 'Nymanesque' piano.
Still taking her dark lyrical cues from the likes of Leonard Cohen, this album offers a brighter tone than her previous releases, only hinting at the melancholy, but maintaining its soul and warmth, noticeably the song 'Generation Next' is inspired by the younger artists moving up through the musicalranks in Bristol, a journey Daisy took herself when she moved to the city 19 years ago.
Daisy continues to draw on both experience and history to form her stories, from the tragedy of Idilia Dubb (a girl who met her fate trapped up a tower in 1851), to the poignant reminiscence of old England in "I Used To Own An Empire".
The album took longer than usual to record, mostly due to the fact she gave birth to a daughter in May 2016, but this didn't stop her working hard. She toured round Europe for a month with progrockers Crippled Black Phoenix, and another month with her European quartet The Songbirds Collective, all whilst heavily pregnant.
And later this year, Daisy will be travelling with them to Taiwan, taking her music further afield than ever before. Expect beautiful music and harmony from its purest form, to its most voluminous as Daisy certainly knows how to craft a song and arrange the instrumentation, so that the listener is constantly engaged.
Damien Dempsey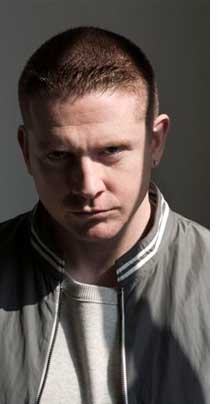 Damien Dempsey is from Donaghmede on Dublin's Northside. His earliest musical influences were the post-pub singsongs that his parents used to have at their home when he was a toddler. Good, bad or indifferent, everyone had to sing. Today his unique sound reflects the influence of traditional Sean-Nós as well as his musical heroes: Bob Marley and Elvis Presley.
After completing his secondary education Damien went on to the Ballyfermot "Rock School" for 2 years where he studied musical performance as well as the practical side of the music industry. The school had its own small record label and star students were awarded a release on the label. Damien was chosen for that honour and the EP, "The Contender", was released in 1995.
In 1997 "Dublin Town", Damien's first commercial single, reached No. 18 in the Irish charts. Ireland's HOT PRESS remarked that it was "..an underground anthem for disaffected youth and closet balladeer alike". A re-recorded version of the song appeared on Damien's first album; "They Don't Teach This Shit In School" released in 2000.
His next release, the "Negative Vibes EP", (2002) featured Sinéad O'Connor on the title track and led to an invitation to support Sinéad on her 2002/2003 Irish, UK and European tour.
Damien's second album, "Seize the Day", was released May 2003 in Ireland on Clear Records via Sony and entered the charts first week of release at No. 5. It has since achieved double-platinum sales. Released in May 2004 in the UK on IRL, the album was awarded "CD of the Week" in the Sunday Times and received enthusiastic reviews in the National and music press.
Nominated in 4 categories in the 2004 Irish Meteor Awards, Damien walked away with two, the only 2004 double winner. A documentary, "It's All Good: The Damien Dempsey Story" by independent filmmaker Dara McCluskey, that followed Damien's career progression up to the release of "Seize the Day", was broadcast on Ireland's national TV station RTE and shown at film festivals in Ireland and New York.
During 2004 Damien toured extensively headlining his own shows as well as supporting Bob Dylan during the Irish leg of his European tour and making his debut appearances at The Fleadh and Womad.
Damien has earned the passionate support of his peers, one of whom is Morrissey who invited Damien to support him on various UK and Irish dates as well as his autumn 2004 US tour. Morrissey went on to sign Damien to his Attack label, and "Seize the Day" had its U.S. release in October 2004.
His third album, "Shots", simultaneously released in Ireland and the UK in March 2005, entered the Irish album charts at Number 1 and achieved platinum status in December 2005. The album was also released in the U.S. on United for Opportunity Records in June 2006 and Damien undertook a coast to coast tour.
In February 2006 Damien increased his Meteor Awards by winning in The Best Irish Male category. Recorded in December 2005 at Dublin's Olympia Theatre and released in June 2006 in both Ireland and the UK, Damien's first live album, "Live at The Olympia", entered the Irish album chart at Number 10. For the second year in a row Damien won Best Irish Male at the 2007 Meteor Awards.
His new album, "To Hell or Barbados", released world-wide in June 2007, entered the Irish album chart at Number 2.
Dan Krikorian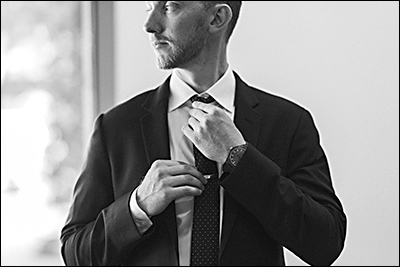 Trying to pinpoint exactly who Dan Krikorian is can be a bit of a challenge. An acclaimed songwriter, a championship winning college basketball coach, a thought provoking professor, and the curator and host of the burgeoning and increasingly popular podcast series, 'The Beautiful Work Podcast', are just the beginning. Krikorian does not exist in one realm, but finds himself constantly jump roping between long nights in a studio, early mornings in a basketball gym, afternoons in a classroom, and podcast interviews sprinkled throughout. Yet Krikorian's highly unusual intersection of careers offers him a unique perspective on life and the connection of all its trials and triumphs, and Krikorian has always worked at finding the common thread running through it all.

Creativity, introspection, and ability to connect seemingly independent areas of life comes bursting through the seams in Krikorian's 5th and most ambitious record yet, "Grandeur". Recorded over the course of 4 years with engineer Shawn Nourse, and featuring some of L.A.'s most notable musicians, the 16 song "Grandeur" is both unabashedly bold and heart achingly bare in its scope. From pumping horns and saxophone on songs like "Need Me Bad" and "High Heels", to the sweeping string arrangements and lilting guitar work on "Bloom" and "Baby's Got the Blues", Krikorian emerges as a master craftsman. Krikorian is admittedly a voracious reader and pays homage to many of literature's great works throughout the album. Ernest Hemmingway, F Scott Fitzgerald, Saul Bellow, John Steinbeck, Philip Roth, Leo Tolstoj and James Joyce are as much an influence on the record as are musicians Josh Ritter, Joe Purdy and Gregory Alan Isakov.
"Grandeur", uniquely divided into 2 "Acts", begins with the powerful, "Words", where Krikorian sings, "And when we talk about it, I wish that you would use your words", setting the stage for what will be the beginning of a deeply personal Act 1. Things don't stay down for long as the groovy and infectious "Need Me Bad" shines next with catchy guitar licks and an upbeat horn by Probyn Gregory and rhythm section by Jason Chesney and Shawn Nourse. "Act 1" goes on to feature fan favorites "Crazy Love" and "Don't Look Like You" as well as Krikorian's most intimate and personal song to date, "Monday Morning", where he sings the heartbreaking lines, "Monday morning when I wake up, I wish I was in love". The vocally powerful and emotional "59th Street" followed by the gentle "Bloom" complete Act 1 with Krikorian singing in a haunting falsetto, "Is it over now?".

Act 2 kicks off with the fun and funky "High Heels" where saxophones by Ron Dziubla and upright bass by Jimi Hawes lead "Grandeur" into a new place. Krikorian references one his favorite Josh Ritter songs, "Kathleen" in "High Heels" when he cleverly sings, "Oh my darlin' put Josh Ritter on, you can be Kathleen and I'll drive you home, oh my darlin' put Josh Ritter on". The 60's leaning and vocally beautiful "The Lucky One" follows, as well as the earnest and folky "Baby's Got the Blues", where Krikorian's songwriting once again shines with the line, "Clocks upon the wall and leaves in the fall, remind me that I'm growing older".

"Grandeur's" tone shifts suddenly with one of Krikorian's most ambitious songs to date, "Ulanga." A spooky and well written rock song, Krikorian uses clever key changes and the blistering guitar-work of Bob Boulding of Young Dubliners to tell the story of 2 lovers floating down a river. The song is loosely based off the novel, 'The African Queen', as well as Ernest Hemmingway's 'For Whom The Bell Tolls' and F Scott Fitzgerald's 'Tender Is The Night'.
"Grandeur" continues to pick up steam with the reflective "Angels Sing", followed by one of Krikorian's favorite songs on the record, "Joe Purdy", where he sings "Quiet is the night babe, quiet are my dreams, move to a slow song, and you're carryin' me". The album continues with Krikorian exploring love, loss, and newness in the folky "23" as well as the upbeat pop song, "Lyla". The album's namesake comes from the line in "Lyla", "We drove the night to see the grandeur of morning". Krikorian ends the album with a deeply personal and piano driven song by Carl Byron, "New Dawn", where he explores the loss of a loved one, the path behind, the path ahead, and the "Grandeur" of it all.
Krikorian will be on tour this spring and summer of 2019 in support of "Grandeur", making stops in the US, as well as a tour of Germany and The Netherlands.

Dan Navarro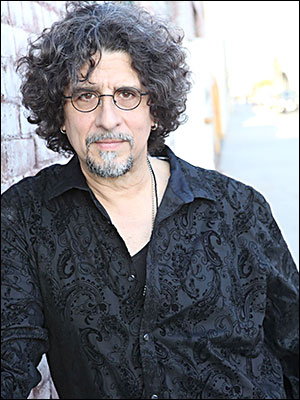 "Shed My Skin" is Los Angeles native Dan Navarro's long awaited 1st studio solo album, after 14 albums in 20+ years with Lowen & Navarro, triple A aadio mainstays in the 1990's. Dan went solo in 2009 after the retirement and subsequent death of Eric Lowen due to ALS.
"Shed My Skin" is produced and guitarred by Steve Postell (Danny Kortchmar, Jennifer Warnes, Little Blue), featuring a duet with blues singer Janiva Magness, hit singer songwriter Wendy Waldman (Vanessa Williams, The Dirt Band), Grace Pettis and Brother Sun, plus players Danny Kortchmar (James Taylor, Don Henley, Jackson Browne), Leland Sklar (James Taylor, Phil Collins), Bob Malone (John Fogerty) and many more.
The songlist features 8 Navarro originals, plus 4 covers, 2 by old friends, Kenny Edwards of Bryndle and Tom Wilson of Blackie & The Rodeo Kings.
Dan's long songwriting career includes Pat Benatar's classic "We Belong", top # 5 in 30 countries, plus songs recorded by Bangles, Dave Edmunds, Dionne Warwick, Jackson Browne, Keb' Mo', Temptations and many more.
Dan tours constantly, for over 20 years with Lowen & Navarro and since 2008 as a solo artist, with headline and mainstage performances at the Kerrville Folk Festival, McCabe's Guitar Shop, The Bottom Line, The Ark, The 12 Bar in London, and many more.
Dana Pomfret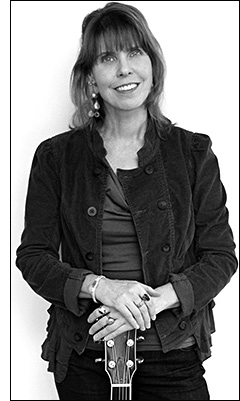 Dana Pomfret is a singer-songwriter from New York City, now living in New England. She has recorded her original music for Elektra, SBK and Warner Bros Records, and grew up playing New York's rock and folk institutions; CBGB's, Bitter End, Tramps, Lone Star, Bottom Line, etc. She's signed to a publishing deal with Jean Davoust/Paris, and has performed her original music throughout the US and Europe.

Dana's 1st CD, "Talk", was an independent venture which led to a deal with Warner Bros Records. Her 2nd disc, "Soul Collage", was released on Warner Bros in Europe, Japan and Australia, and independently in the US. The CD features her eloquent, blues-inflected songs and vocals, as well as shining guest performances by rock legends David Crosby and Graham Nash, guitar by co-producer Jeff Pevar, Martin Sexton on backing vocals, and François Moutin on bass.

Dana's 3rd album, "realtime", released in Spring, 2003, was co-produced by Emmy Award winning composer-producer-multi-instrumentalist Jim Chapdelaine. "Tracks", a compilation CD, was released in 2006.

Dana's brand new release, "Float", was recorded over a period of nearly 6 years by engineer Tommy Skarupa. Tom lugged his gear from kitchens to living rooms, improvising recording studios everywhere and making it possible for a stellar cast of players to work together - sometimes sight unseen!

Dana's collaborators this time include legendary guitarist-producer-songwriter Danny Kortchmar, Stefani Langol (keyboards, piano, vocals), Tim McDonald (guitar, vocals), Francois Moutin (upright bass), Jon Peckman (drums, percussion), Jerry Martinez (guitar, vocals), Jeff Pevar (guitar), Steve Postell (guitar) and Jen Lowe (percussion).

Daniel Lanois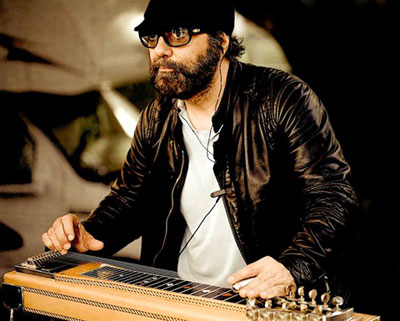 One of the most distinctive and celebrated producers of his time, Daniel Lanois was also a gifted composer and solo artist; whether performing his own material or helming records for the likes of U2, Bob Dylan and Peter Gabriel, the hallmarks of his singular aesthetic remained the same — noted for his unparalleled atmospheric sensibilities, Lanois pursued emotional honesty over technical perfection, relying on vintage equipment and unorthodox studio methods to achieve a signature sound both viscerally powerful and intricately beautiful. He was born September 19, 1951 in Hull, Quebec; his French-Canadian family was firmly rooted in music, with his mother a singer and both his father and grandfather noted for their prowess on the violin. Following his parents' 1963 separation, Lanois and his mother moved to the English-speaking suburbs of Hamilton, Ontario; there he learned to play guitar, and with his brother Robert began making primitive home recordings on a cheap cassette player. In 1970, the siblings purchased a four-track machine, setting up a recording studio in the laundry room of their home and offering their services to local bands for a $60 fee.

Regularly aiding their clients not only as producers but also as songwriters and arrangers, the Lanois brothers' reputation quickly spread, and as the decade drew to a close, they were able to graduate to larger recording facilities, which they dubbed Grant Avenue Studios. There — after sessions for performers as diverse as Ian Tyson and children's artist Raffi — Daniel first worked with Brian Eno, who in the decade to follow would emerge as Lanois' chief mentor and frequent collaborator. Together, they spent several weeks working on instrumental ambient material, experimenting heavily with sonic manipulation techniques; when Eno eventually returned to the U.K., Lanois remained in Ontario, recording a series of LPs for the local band Martha and the Muffins and, in 1983, producing improvisational guitarist Jon Hassell's album Aka Darbari Java (Magic Realism). In 1984, after working with Eno on Hybrid (a collaboration with guitarist Michael Brook) and The Pearl (another collaborative effort, this time with Harold Budd), Lanois responded to Eno's call to co-produce U2's The Unforgettable Fire; the album was a major hit, and it so impressed another superstar, Peter Gabriel, that he invited Lanois to co-produce the soundtrack to the motion picture Birdy.

Lanois next scored with 1986's So, Gabriel's brilliant commercial breakthrough. However, it was his and Eno's second collaboration with U2, 1987's The Joshua Tree, which launched him to true fame: after the album won a Grammy — and after he subsequently co-produced Robbie Robertson's long-awaited solo debut — Lanois emerged as one of the best-known and most respected producers in contemporary pop music. In 1989, he masterminded Bob Dylan's Oh Mercy — widely regarded as Dylan's best work in over a decade — as well as the Neville Brothers' Yellow Moon, an artistic watershed for the venerable New Orleans group. By this time. Lanois himself was a resident of the Crescent City, setting up Kingsway Studio in a mansion in the heart of New Orleans; there he crafted his own hotly anticipated solo debut, 1989's Acadie. Two years later, he reunited with U2 for the stellar Achtung Baby, and in 1992 re-teamed with Gabriel for the wonderful Us. In 1993, Lanois issued the lovely For the Beauty of Wynona; however, like Acadie, it failed to reap the same commercial awards as his other production ventures. Other albums of note include Emmylou Harris' 1995 masterpiece Wrecking Ball, Luscious Jackson's Fever In, Fever Out, Willie Nelson's Teatro and Dylan's 1997 comeback Time Out of Mind; in between, Lanois also recorded the score to the 1996 film Sling Blade. Lanois sxcored ahain with U2's All That You Can't leave Behind at the end of 2000 along qwith working with Joe Henry and others in a support capacity. 2003 sees the year of his third and finest recording Shine that features guest perfomances from Emmylou Harris and Bono. In 2005 he released the outtake filled, "renegade CD" Rockets through his website, which was followed quickly by Belladonna, a proper album release on Anti.
"Acadie" and "Rockets" are available here:
www.dotshop.se

Daniel Martin Moore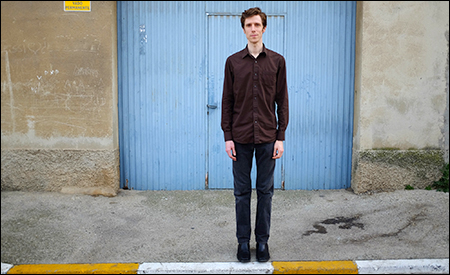 "Our golden age is here", Daniel Martin Moore sings on the title track of his latest offering, and he could easily be singing about his own career. Moore has steadily gained a following as one of our most emotive and haunting singers since his acclaimed debut back in 2008. Those deeply moving vocals are pushed to new heights on "Golden Age", which he co-produced with Jim James of My Morning Jacket.
The album is also a whole new sound for Moore. Known for his meditative singing and guitar-driven melodies, "Golden Age" manages to hold onto that calming element while also giving Moore a more upbeat quality on a larger canvas.
"We wanted a bigger sound, full band treatments, strings, outer-space, and less guitar", Moore says of his collaboration with James. "It was Jim's suggestion that we start each song from the perspective of the drums & bass, finding the right foundation, and then seeing how the rest of the instrumentation would fit into that. In the past, it had very much been the other way around, everything was based around what my guitar was up to. We turned that on its head for this record".
The result is Moore's best album to date. "Golden Age" defies description beyond being a solid and beautiful record. Lyrically tight and sonically adventurous, here is an album that demands you tap your foot along on tunes like "On Our Way Home", sway to the deep grooves of the profoundly singable "Our Hearts Will Hover", as it builds to its perfect mixture of piano and eerie electric guitar. The listener will sink into the cloud-like vocals and pensive melody of a song like "In Common Time", and be mesmerized by the humming perfection of "Lily Mozelle", or the eyes-closed-with-feeling singing style displayed on "Proud As We Are", that finds Moore remaining sultry and low while the instruments climb toward full exhilaration. The record fairly bursts with emotion, chiefly hope, and firmly establishes a new chapter in the interesting evolution of Moore's music.
His debut was a storied one, after serving in the Peace Corps, Moore sent an unsolicited 4 song demo to the legendary Sub Pop Records that garnered him a record deal. Sub Pop released 3 of his records, "Stray Age" in 2008, co-produced with Joe Chiccarelli, "Dear Companion" in 2010, an album of duets with acclaimed cellist and singer Ben Sollee, which Jim James also produced, and "In The Cool Of The Day" in 2011, a deeply spiritual album that reimagined gospel. Along the way he played at the Newport Folk Festival, toured the world, and became a darling of NPR. Moore went on to found his own record label (OK Recordings) and release 2 more albums, "Farthest Field "in 2012, with Joan Shelley, and "Archives Vol I", in 2013. Through it all Jim James has been one of his biggest supporters and frequent contributors. Their artistic vision gelled completely on "Golden Age".
James says the album is much like "a flower tucked back in the tall grass" and hopes that listeners "will recognize themselves reflected back from the sounds, and discover a magical place for their mind to wander and wonder".
Moore found James's presence a centering force. "He is always encouraging the pushing of boundaries. It's in his nature to expand and elaborate until he finds the spot he's looking for. He's a deep well of creative energy, it's like he can see the way the future bends the present".
"Golden Age" manages to be a lament but also hopeful at the same time. For Moore the album is very much about "the nature of togetherness and how our perspective shifts when we lose someone, when we gain someone".
Even more interesting than the profound themes of the album is the sound. The record is populated by a fine cast of players and singers including a masterful Dan Dorff Jr on piano, organ and keyboards, Dave Givan providing rousing percussion, Alana Rocklin and Zak Appleby weaving bass grooves throughout, while Charlie Patton's cello and Scott Moore's violin float like evocative ghosts. Joan Shelley's ethereal vocals are on fine display here in what Moore calls her "inspiring ability for disappearing into a harmony", and Jim James bringing his unique guitar stylings and vocals.
Again and again "Golden Age" reminds us that this is an album that is not afraid to celebrate love, friendship, and, best of all, the wonderful power of outright possibility that is suggested by every song on the record. Always there is the power of music in "Golden Age"s expressive piano solos, in the thump of bass, in the soaring vocals or in lyrics that tell us "maybe we can never know, these things we love so well, but the music never leaves, the dusk and the dawn and the memories".
www.sofaburn.com

www.danielmartinmoore.com
Danny O'Keefe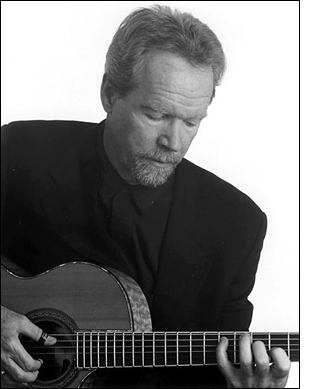 Singer/songwriter Danny O'Keefe began his musical career in the Minnesota coffeehouse scene in the 1960's In 1969, a meeting with Buffalo Springfield manager Charles Greene led to a telephone audition with Ahmet Ertegun, President of Atlantic Records, resulting in O'Keefe's first record deal. Atlantic Records released 'O'Keefe' (1972) which featured the top-ten classic hit, "Good Time Charlie's Got The Blues", followed by the classic 'Breezy Stories' (1973).

Since its initial thrust onto the airwaves, "Good Time Charlie's Got The Blues" has been recorded by Elvis Presley, Waylon Jennings, Willie Nelson, Leon Russell, Charlie Rich, Jerry Lee Lewis, Charlie McCoy, Cab Calloway, Earl Klugh, and Chet Atkins among others. Mel Torme performed it on the hit television series, "Night Court" and, most recently, it was recorded by Dwight Yoakam for his 'Under The Covers' release, and featured in the film 'Wild Things'.

Between l975 and 1979, O'Keefe recorded a third album for Atlantic Records and two albums for Warner Bros: 'So Long Harry Truman' (1975, Atlantic), 'American Roulette' (1977, Warner Bros), and 'The Global Blues' (1979, Warner Bros).

In 1985, O'Keefe released 'The Day To Day' (Coldwater Records), which was re-released in 1989 as 'Redux' (Beachwood/Chameleon Records). The singles, "Along For The Ride" and "Someday" were charted in both the NAC and the AC charts. A video of "Along For The Ride" was aired on VH1. Throughout the 1970s and into 80's, O'Keefe toured with many well-known artists and friends including, Jackson Browne, Bonnie Raitt, Jimmy Buffet, Jessie Colin Young, Maria Muldaur, Linda Ronstadt, Loggins and Messina, and the Hollies. He has also performed on the same bill with acts such as Bruce Springsteen, Yes, Tom Waits, John Hammond, Little Feat, Rita Coolidge, Dr. John, The Beach Boys, and others.

Many of O'Keefe's songs have been recorded by well-known artists such as Jackson Browne, "The Road"; John Denver, "Along For The Ride" (co-written with Bill Braun); Judy Collins. "Angel Spread Your Wings"; Sheena Easton, "Next To You" (co-written by O'Keefe and George Merrill); David Lindley, "The Jimmy Hoffa Memorial Bldg. Blues," "More Than Eva Braun", "Well, Well, Well" (co-written with Bob Dylan), and "Jody" (co-written with Bill Braun) ; Jesse Colin Young, "On The Edge" (co-written with Young) and "Catfish"; David Mallett, Molly O'Brien, and Alison Krauss, "Never Got Off The Ground" (co-written with Mallett). The sensational young bluegrass group, Nickel Creek, recorded O'Keefe's and Tim O'Brien's, "When You Come Back Down" on their first Sugar Hill release. Tim O'Brien has recorded both "When You Come Back Down" and O'Keefe and Fred Tackett's "Into the West".

Recently Ben Harper and the Blind Boys of Alabama recorded the O'Keefe/Dylan composition for their Grammy award-winning CD, "There Will Be A Light". A live CD recorded at the Apollo Theatre has recently been released. Bonnie Raitt has recently released a cd/dvd recording of her VH1 special with a performance with Ben Harper of "Well, Well, Well". Alan Jackson's release "Like Red On A Rose" has a song written by Danny and Tim Krekl called "Anywhere On Earth You Are". It was produced by Alison Krauss.

O'Keefe is as well known in environmental circles as he is in musicians' circles. His inner music naturally led him to an appreciation of songbirds, which have inspired both his music and his activism. In 1998, O'Keefe founded the Songbird Foundation, which seeks to protect songbirds and their habitats that are being destroyed by deforestation caused by non-sustainable coffee growing practices in Latin America. The Foundation educates and encourages coffee-drinkers to drink sustainably grown coffee rather than sun-grown coffee. Sustainably grown coffee is shade grown, organic, and Fair Trade.
The new CD "In Time" is now available. Order the CD at www.dannyokeefe.com

www.myspace.com/dannyokeefedotcom
Dave Rawlings Machine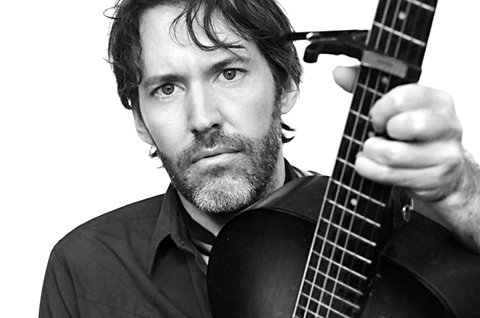 "A Friend Of A Friend" is the first record by Dave Rawlings, the guitarist, producer, singer, and songwriter best known for his work with Gillian Welch and Old Crow Medicine Show. These long time compatriots join Rawlings on this record, beside newer friends Benmont Tench from the Heartbreakers, Karl Himmel, and Nate Walcott of Bright Eyes.

The notion of recording as Dave Rawlings Machine began in 2007. "I had a few older songs that I had written with other artists that I wanted to record myself. Then the last year or so Gillian and I spent a good deal of time in Los Angeles, hanging out with a new group of musicians and songwriters. This inspired a number of songs that seemed to complete the picture. So we started recording. It was as much of a surprise to me as it was to anybody."

Of the nine songs on the playlist, Rawlings wrote seven. The other two are "The Monkey and the Engineer," a country blues by Jesse Fuller, who died in 1976, and a medley consisting of "Method Acting," by Conor Oberst, and "Cortez the Killer," by Neil Young. Rawlings learned "Method Acting" two years ago while playing guitar on a Bright Eyes tour. "I played 'Method Acting' every night on that tour," Rawlings says, "and it sort of sank into my awareness in a very deep way. 'Cortez the Killer' is a song I heard long before I ever played guitar and it changed the way I heard music."

"Ruby" is a plaintive recitation of love for a woman whose affections are remote and self-engaged. "Sweet Tooth," sung by Welch and Rawlings in their more customary style - two voices, two guitars sparely arranged - is an ironic and wry description of the bittersweet allure of addiction, and the obsessive pleasures and despairs revolving around the satisfaction of a powerful need. "It's Too Easy" has a narrator blithely content with the simplest indulgences and baffled by why anyone would lift a finger for more. "I Hear Them All," which was first recorded by Old Crow Medicine Show, is a solemn tribute to the under-equipped, the lost and lonely, the left behind, and overlooked, and a condemnation of the outrages that the powerful practice against the weak. "To Be Young," a kind of half-apology, half-screed both justifying and rebuking imperfect behavior, was written with Ryan Adams. Rawlings's version features his banjo playing. "How's About You" is a rueful, Depression-tinged monologue reflecting on hard times, past and present. The record concludes with "Bells of Harlem," which has an eerie, spell-like quality. It is the sort of simple, classic-sounding melody that one can imagine being sung by Louis Armstrong or being used as a soundtrack for a David Lynch film. A mesmeric coda, played by strings, trails off at the end like lights rising in a dark theater.

Making "A Friend Of A Friend", Rawlings discovered that different considerations applied when recording himself singing melody instead of harmony. "When I listen to a Gillian record there's a particular place and feeling in it that has an awful lot to do with the sound of her voice," Rawlings says. "A lot of things change from track to track, but that has always been the constant. And a lot of the arrangements we'd worked out over the years - the way we put chords, the way we sing together - I was shocked at how little they worked for my voice or my record. We had learned to make records in a particular way because we were always framing her voice, which is this large, takes-up-a-lot-of-space, very intimate, very good sounding thing, a beautiful tone, so you can frame it in a skeletal way. It almost seems to me that the less you put on her records, the more powerful they are, but when we started working that way with my voice, which is so different, it turned out that nothing from that approach was valid, so we had to find different sounds and treatments that we were happy with. I was really surprised when we started that we were in territory as uncharted as we were. We broke new ground from necessity."

Spontaneity was an important part of the recording. "I've learned over time that as a lead singer, I do my best singing live and on early takes, so it was essential that we capture the band quickly and in an organic way. So when we stood in a circle to rehearse the first song I thought, 'Well, I guess we better put a mic in the center and be done with it.' It tied my hands as far as mixing the vocals went, but it helped us capture something in the air. I knew that Gillian and I would be at the core of the recordings, but I became interested in a particular acoustic sound with more vocal parts that I knew the Crows could conjure up. Karl, Benmont and Nate were the icing on the cake."

"A Friend Of A Friend" has more lavish arrangements than songs from the Gillian Welch catalog typically do. They are more boisterous, but they are built on the same careful spine that Welch songs are. Rawlings's sly and succinct guitar playing is embedded within ensemble play as opposed to carrying the bulk of the arrangement. The songs are exuberant, sturdy, and carefully constructed, but they also reverberate poetically. The music on "A Friend Of A Friend" is cousin to the deftly modern and haunting music that Welch and Rawlings are known for, but it has here been expanded; the crowd is larger, the party more robust, but the room is the same room.
www.aconyrecords.com

www.daverawlingsmachine.com

www.myspace.com/daverawlingsmachine

Dave Rosewood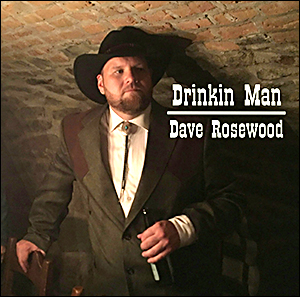 Dave Rosewood is a native of the Ozark Mountians, but now makes his home in the heartland of Småland, Sweden. His debut album "Gravel & Gold" was called "100% pure damn country in the spirit of Cash, Merle, Waylon and even the Allman Brothers" by The Rockin Magpie. His single "20 Years" was recognized by Sonic Magazine and New Nordic Indie and included on their respective Spotify playlists.

Dave Rosewood´s brand new single "Drinkin' Man" takes a cue from classic country, tinged with fiddle, electric guitar and piano. "Drinkin' Man" addresses the thoughts of a man with a lost love that he can´t escape summed up by the words of the chorus, "If I was a drinkin' man, the whiskey couldn´t drown the pain, and a shot would only feel like rain on an ocean wave".

"Drinkin' Man" is the lead single from Dave´s sophmore album "No Rodeo In Rome" which is due for release March 2020. Supporting the release of "Drinkin' Man", Dave Rosewood will be embarking on his 'Honky Tonk Troubadour Tour' in September with stops in Sweden, Denmark, and Norway.
Dave Stewart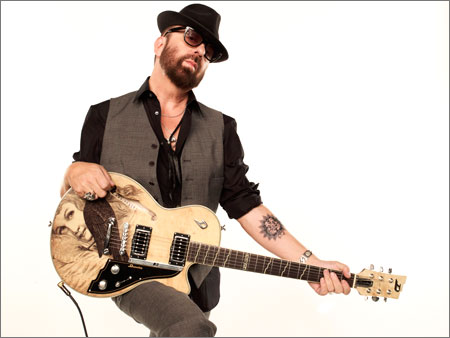 To celebrate this September's release of his new solo album 'The Ringmaster General', singer, songwriter and guitarist Dave Stewart performed 4 UK shows. The tour kicked off September 3rd, 2012, with a special homecoming show at the Empire Theatre in Stewarts's Sunderland hometown (the first time he will have played there on his own since the age of 16!) and included stops in Birmingham, Manchester and London.

The iconic artist, who has built a successful career in the US, will perform songs from his upcoming album as well as material from his critically acclaimed 2011 album 'The Blackbird Diaries' and other solo works. He will also perform some of his earlier hits with Eurythmics and other artists. Stewart recently toured with Sugarland in America in April and will do so again in August.

"I'm excited to play live in England again", Stewart says. "It's been a long time, and to kick off in my hometown the day my new album is released will be a golden moment for me".

On the upcoming 'The Ringmaster General', Stewart creates a potent and distinctive musical gumbo, mixing in rock, blues, country, rhythm & blues and psychedelia. His songs are alternately moving and wry; they are filled with twists and turns – both musical and lyrical – that constantly surprise with repeated listens. Stewart's voice has an alluringly mysterious quality that guides the listener through these stories of, explains the ringmaster himself, "love, discovery, and …."

The album was recorded and mixed by John McBride at his famed Blackbird Studio in Nashville. It features 13 new songs, including striking duets with Alison Krauss, Diane Birch and Joss Stone, as well as a duet sung with and co-written by Jessie Baylin. The blistering guitar skills of Orianthi are also featured. As with his recent album, 'The Blackbird Diaries', Stewart is backed by some of the finest musicians in Nashville including: guitarist Tom Bukovac, drummer Chad Cromwell, bassist Michael Rhodes, steel guitarist Dan Dugmore and Mike Rojas on piano.

"I called my trusted buddy and co-producer Mike Bradford and warned him we were going back into the vortex armed with nothing but a brand new guitar", Stewart says of his new album. All the appropriate circus rascals were summoned and thus began the five-day marathon madness that aptly describes a Dave Stewart solo album-party.

David Massey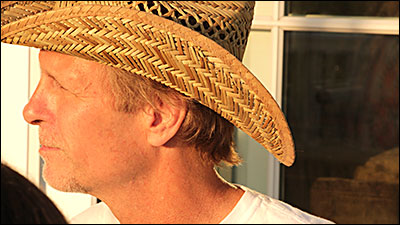 David Massey wrote his 1st song, "Susie Came Home", after witnessing his sister's struggles with mental illness. Not sure what to make of the result, he set it aside. 6 years later, he read a Washington Post reprint of a letter a young American fighter pilot wrote to his wife during World War II after learning of the birth of their first child. Massey wrote "The Drunken Letter" that day, played it for friends, and the positive response set him down the road that has resulted in 4 independently released CD's, " Blissful State Of Blue, "So Many Roads", Until The Day Is Done, and now, "Late Winter Light".

Reviewers who noticed Massey's compact discs were wowed. Rootstime called "Blissful State Of Blue" a masterpiece, and added "David Massey manages, with his storytelling, to blow away celebrities such as John Prine, James McMurtry, Todd Snider and others that have preceded him".

Massey performs regularly in DC area clubs and coffeehouses. He has assembled an extraordinary band consisting largely of the players on his CD's, all veterans of the Washington DC area music scene. Their versatility allows them to explore the wide variety of styles and genres reflected in Massey's compositions, from swampy rockers to bluegrass inflected country rock to delicate ballads.

2 of the tracks from David's last recording "Until The Day Is Done" were in the Roots Music Report's top 10 folk rock songs for most of the summer of 2016.

David Mead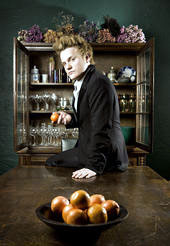 Born in New York, singer-songwriter David Mead's family relocated to Nashville where he spent the majority of his formative years, honing his craft in pop bands such as Verdant Green, Blue Million and Joe, Marc's Brother. Mead eventually ventured out on his own, collaborating on a demo of his songs with local keyboardist Jason Lehning. The recording subsequently landed him in the offices of RCA Records where he performed his tunes alone with a guitar. The label signed him shortly thereafter. With the aid of Lehning (credited as associate producer) and producer Peter Collins (Jewel, Brian Setzer), the 25-year old Mead was given a relatively free hand on his 1999 debut for RCA. The resulting album, The Luxury of Time, is a collection of well-crafted tunes that tap classic writers from George Gershwin and Cole Porter to Lennon and McCartney and Paul Simon for inspiration without ever coming across as contrived or less than fresh. Mead, who moved back to New York at the time of his first recording, cites his years in Nashville for his growth as a writer and for his appreciation of the proverbial three minute pop song. The follow up Mine and Yours was released in early 2001. Indiana surfaced three years later.
www.davidmead.com

"Wherever You Are" is available here:
www.rootsy.nu
"Tangerine" is available here:
www.dotshop.se
Dean Owens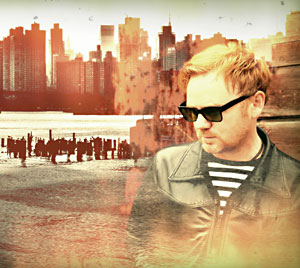 "New York Hummingbird" is the 4th solo album by much acclaimed Edinburgh-based singer-songwriter Dean Owens.

Produced in New York and New Jersey by Ray Ketchem with Dave Derby, the album features a host of New York, New Jersey and Nashville musicians.

Known formerly of the much loved Americana outfit The Felsons, Owens has been writing and performing solo for the past few years and "New York Hummingbird" is the latest chapter in his musical evolution.

"New York Hummingbird" is a perfect synergy of old and new, an exercise in the art of pure songcraft, employing timeless pop nous – the album is compact, concise, deliberate, focussed and refined. By pop we mean the Brill Building, or quintessentially British pop like Prefab Sprout and Aztec Camera - timeless, catchy, effortless, but emotive.

What more needs to be said about the Big Apple, a place that has arguably inspired more music than any other place on earth? "New York Hummingbird" is not so much a love letter to NYC, but is one man's life, loves and work viewed through the kaleidoscopic chaos of the most vibrant city. Owens is a romantic for sure, but far from hopeless. New York Hummingbird is an ingenious, deft example of a songwriter at his most vibrant and productive.

"New York Hummingbird" started life in a burst of downright 21st century creativity. Owens, previously known for his almost reverential, analogue recording habits and a distinct live and earthy vibe, began collaborating with New York-based producer Dave Derby. The pair laid down some tracks together then brought in New Jersey producer-mixer Ray Ketchem to oversee matters, with Owens getting the feel for the city lodging at the famous Chelsea Hotel. These tracks were slowly built up, flying back and forth between NYC, NJ and Owens' home in Edinburgh. The results are more direct than his previous solo works or adventures as part of The Felsons and have a strong retro pop feel.

This album marks another chapter for the acclaimed writer who has created a catalogue of varied gems without ever losing sight of his trademark quality, heartfelt songwriting.

Owens embraced the stark beauty of the Scottish Highlands while making the brittle acoustica of his self-produced solo debut "The Droma Tapes", while for "My Town", he broadened his musical palette further, creating delicate sheets of sound with the company of some of Scotland's folk and roots cognoscenti including leading folksinger-songwriter Karine Polwart and Martin Green of Lau. His 3rd album, "Whisky Hearts" saw him indulge his Nashville dreams, decamping to Music City to create a warm, rootsy album of bittersweet beauty working with award winning guitarist Will Kimbrough, legendary pedal steel player Al Perkins and members of The Jayhawks and The Mavericks.

"New York Hummingbird" is the next step, an ambitious record with real heart. Key tracks include album opener 'Desert Star', arguably the most straight ahead song on the record, an upfront, unashamed country tinged-pop love song. 'Springtime' is a pure breath of fresh air – here Owens teams up with Kendall Meade of New York band Mascott for a twin vocal line of languid sweetness. And yes that is a whistle solo you're hearing. 'The One That Got Away was deliberately crafted to be heard cranking out of a crackly AM radio sometime in the mid 70's - but it also finds time to tip a respectful nod to the genius of Matt Johnson and The The en route, as does the beautiful 'No One's A Failure'. 'Baby Fireworks', a song transformed during the production process from intimate acoustic lament to something bigger and bolder, uses layers of harmonies and winsome guitar from Sean Eden to considerable effect.
www.deanowens.com

http://navigatorrecords.co.uk
The Deep Dark Woods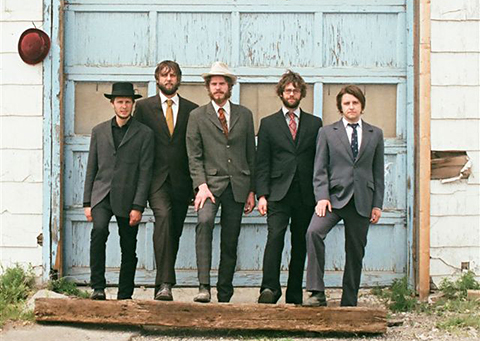 Two years after releasing the much lauded, Juno-nominated and Canadian Folk Music Award-winning "The Place I Left Behind", The Deep Dark Woods return with their 2nd studio album on Sugar Hill Records, "Jubilee". On October 1st, 2013, the Saskatoon, Saskatchewan natives emerge from the wilderness with the new project, which is a celebration of community, camaraderie and feverish cabin creativity. With "Jubilee", The Deep Dark Woods revel in the jangly, freewheeling days of psychedelic and electric folk (think Neil Young) while keeping their compass aligned with the magnetic, hypnotic north.

Recorded in a cabin in the shadow of the Rocky Mountains near Bragg Creek, Alberta, "Jubilee" journeys through folk and rock history, from California to the UK, from the 70's to the present day. Produced by LA-based folk revivalist Jonathan Wilson (Dawes, Bonnie Prince Billy, Father John Misty), the album nods to genre pioneers such as The Byrds and Fairport Convention, before heading into altogether new territory of soundscapes that bend and fluctuate underfoot. "Jubilee" moves the yardstick with its rolling layers of specialized keys, organs and analog rarities (e.g., novachord, celesta, vibraphone, and more) first used in the early days of psychedelic-synth experimentation, and the results sound at once in and out of modern time.

Since the release of 2011's "The Place I Left Behind", for which the band received a Juno nomination, Americana Emerging Artist nomination and a Canadian Folk Music Award, the lineup has changed to include guitarist Clayton Linthicum. Linthicum's talent for English style guitar playing shines on "Jubilee", in particular on the standout song "18th of December". "It's something we've tried in the past but haven't been able to fully accomplish until Clayton joined up", says vocalist-guitarist Ryan Boldt of the track, his "first attempt at a Fairport Convention-type song".

Comprised of Boldt, Chris Mason (vocals, bass), Lucas Goetz (drums/percussion, vocals), Geoff Hilhorst (keys) and Linthicum, the tight-knit members of The Deep Dark Woods are old friends and trusted collaborators. Lead singer Boldt writes most of the lyrics, but songwriting credits on "Jubilee" are also shared with Mason, former bandmate Burke Barlow and new addition Linthicum. The band recorded "Jubilee" mostly live off the floor, which allowed for a collective and often spontaneous approach to songcraft. Lyrically, "Jubilee" shows artistic growth and finesse, and the new album features some of band's finest songs yet.
http://thedeepdarkwoods.com

http://publicity.sugarhillrecords.com
Delaney Bramlett
Delaney Bramlett's musical history spans three decades making it difficult to pinpoint in such a short space his contributions to the world of music. Known as a great songwriter, singer and musician, he has also been a mentor to some of the very best: Eric Clapton, George Harrison, JJ Cale and Bobby Whitlock to name just a few.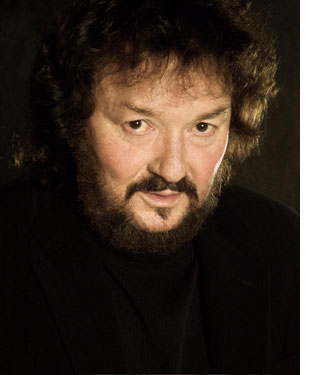 From modest beginnings in Pontotoc, Mississippi, Delaney worked his way to the top, but not before a few side adventures. Life in his hometown wasn't for the budding music man and the only way to survive was to pick cotton or join the Armed Services. Delaney joined the Navy for three years and said goodbye to Mississippi. After his release from the Navy with Mississippi in his heart and his feet in Los Angeles he moved his family to be with him, where he has remained ever since.
Living in Los Angeles now, he became a regular on the TV show Shindig as a Shindog, the house band. He was already busy writing with the likes of Joey Cooper, Mac Davis and Jackie DeShannon. Over the years, some of his songs have reached "standard" status such as "Superstar", "Never Ending Song of Love" and "Let It Rain", among others.
After Eric Clapton joined Delaney on tour he produced and co-wrote songs for Clapton's first solo LP. Due to contractual obligations he relinquished the writer credit to his then wife, Bonnie Bramlett enabling him to keep them in the family. Clapton still credits Delaney for pushing him to sing and teaching him the art.
George Harrison had his first slide bottle placed in his hand by Delaney who quickly taught George how to play slide and write a Gospel song. Out of that lesson came "My Sweet Lord".
He has produced an assortment of artists such as Etta James, Dorothy Morrison (on "Happy Day") and wrote for and produced Elvin Bishop, John Hammond, Bobby Whitlock and the Staple Singers.
He did the late great King Curtis's last LP and taught Curtis to sing, out of which two hits came, "Teasin"' and "Lonesome Long Way From Home". King Curtis kept a room at Delaney's and they spent hour after
hour playing and recording together.
The term "Friends" was coined by Delaney to describe his band and soon the world became his friend. Those involved with Delaney over the years have been many. Joe Cocker sang on the "Motel Shot" LP and Jimi Hendrix joined the "Friends" for a couple weeks of touring. Clapton, Harrison, Duane Allman, Dave Mason and Billy Preston all have been friends too. John Lennon and Delaney collaborated together and Delaney played the friend role as a member of Lennon's Plastic Ono Band. Jerry Lee Lewis requested Delaney's presence during the recording of his famous "London Sessions" album in England. But Duane
Allman and Delaney became best friends sharing ideas, musical licks and a never-ending friendship which to
this day he remembers fondly.
Legendary producer and founder of Atlantic Records, Jerry Wexler says some of the best music he ever heard was played by Duane and Delaney on his back porch. They played many nights there, doing old Robert Johnson and Jimmy Rogers tunes
A few of the artists who have recorded Delaney compositions are Luther Vandross, Ray Charles, Chrissie Hynde, Phoebe Snow, Staple Singers, Sonic Youth, Osmonds, The Carpenters, The Everly Brothers, Crystal Gale and even Lawrence Welk used "Never Ending Song of Love" as an opener for one of his shows.
Over the years songwriting partners have included longtime friends like Spooner Oldham, Leon Russell, Steve Cropper, John Lennon, Eric Clapton, Billy Burnette, Dorsey Burnette, George Harrison, Mac Davis, Tony Joe White, J.J. Cale, Gary Nicholson and Dennis Morgan.
There isn't a singer or musician in the world that doesn't feel comfortable with him, regardless whether it's on the front porch, in the studio or playing in front of thousands.
Delaney Bramlett has always attracted the best and had the magical ability to make them even better. It's easy to say every musician under the tutelage of Delaney has become a "Superstar".
The new album "A New Kind Of Blues" was released in 2008 and "Rise Up" will follow soon.
Delaney's world is music.

Deni Bonet
"Bright Shiny Objects" is the brand new release from New York-based violinist, singer and songwriter, Deni Bonet, due for worldwide release on Zip Records, (distributed by Sony/RED, US and PIAS/Rough Trade, BeNeLux) on January 27th, 2017.
It's no secret that Deni Bonet can rock a violin like nobody's business. Or that she writes memorable songs that make you want to listen again and again and again. Anyone who has heard her last few albums, especially 2013's "It's All Good", knows that ms Bonet has always brought something extra special to the table. However one listen to "Bright Shiny Objects", and you'll know this particular record takes on a completely different life and direction.
In a departure from her usual song based material, this album is entirely instrumental, Carnegie Hall virtuosity intertwined with a rock club vibe and intimacy. That doesn't ring your bell? Try Yitzak Perlman playing lead for AC/DC. Deni has spent the past year and a half writing and recording with a who's who of some of the best musicians on the planet, including Steve Gaboury (Cyndi Lauper), Liberty DeVitto (Billy Joel), Richard Barone (Bongos), Shawn Pelton (SNL), Will Lee (Letterman), Matt Beck (Matchbox Twenty), Steve Holley (Paul McCartney), Graham Maby (Joe Jackson), Ben Butler (Chris Botti), Mike Visceglia (Suzanne Vega), Jack Daley (Lenny Kravitz), and the list goes on and on.
It's difficult to try and describe, or unnecessarily, classify, Deni's music, and that's a good thing. There are certainly elements of straight forward rock, classic styled pop and pure american folk, but she takes all of this and makes it wonderfully her own. This new album is sheer, ultra high voltage rock with pure classical training and precision playing. She's a whirling dervish, a streak of aural and visual lightning wielding a violin bow. Her songs make you want to get up and dance around the living room, or groove to while walking up the street wearing headphones. Even without the vocals, you can hear the passion and emotion in Deni's performances.
The opening track, "Light This Candle", recalls the more skilled moments of alt-rock, "Einstein's Brain" is a finessed blend of the poetic nature of a violin intertwined with the chime of a 12-string electric guitar (Mozart meets The Byrds) and the delicate yet dramatic texture of "Primal Dream" is filled with emotion, one doesn't need lyrics to feel what is being said. And check out her updated cover of the classic "Frankenstein", which begs to be used over the credits of the next Marvel movie.
For years, Bonet has been honing her craft as a violinist, singer, songwriter and performer. She is, simply, a musical total package. Whether fronting her own band of outstanding players, or collaborating with anyone from Cyndi Lauper to R.E.M., to Sarah McLachlan to Irish rocker, Mundy, Deni has gained a reputation as one of the most exciting, dynamic and entertaining performers on the live circuit.
Although classically trained, Deni quit the classical world because she hated having to wear black and sit still. She was an original cast member of National Public Radio's premier music show, Mountain Stage, performing in her own right and accompanying guests like Richard Thompson, Warren Zevon, and the Indigo Girls, before leaving the show to form her own band.
She has performed at Lilith Fair, Carnegie Hall, the United Nations, and just recently performed at the White House for the president, 1st lady and vice president. She has been described by the Wall Street Journal as like "Sheryl Crow meets the B-52's", and music from her 5 independent CD releases has been featured on HBO, NBC, American Airlines and in several movies and modern dance pieces.

Dennis Roger Reed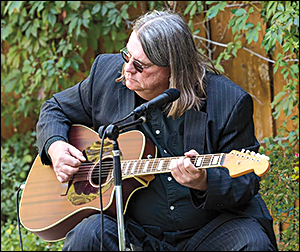 Dennis Roger Reed is a singer, songwriter and instrumentalist based in Southern California. He's performed throughout the US and Canada at folk, blues and bluegrass festivals, clubs and concert halls. His recordings have been written about and received radio airplay throughout the world. He's shared stages with many stars such as JJ Cale, Rodney Crowell, Bo Diddley, John Hammond, Doug Kershaw, BB King, Little Richard, John Sebastian, Texas Tornadoes and Jessie Colin Young.

Along with his solo work, Reed performed as bassist and high harmony singer in the Andy Rau Band, and recorded 2 CD's for Turquoise Records of Whitesburg, Kentucky. He also played in the roots rock band Blue Mama, recording 3 CD's, and currently in the roots blues band Suitcase Johnnie, with one CD released. He has written songs for each of these groups.

"Before It Was Before" is Reed's 4th solo CD. His first 3, "Little King Of Dreams", "Cowboy Blues" and "Songs About Tractors And Stuff" created a trilogy focused on small town life in America, and the changes that occur. "Before It Was Before" encapsulates 30 years of recording at Plastic Meltdown Studios, and the material runs the gamut from blues, bluegrass, western swing, country rock, folk to rock. His family's roots in the Arkansas Ozark mountains provide a firm basis for Reed's music.

Diane Schuur
One of contemporary jazz leading vocalists, Diane Schuur, has signed with Vanguard Records. She will be releasing her label debut, "The Gathering", on June 7th, 2011. With a distinguished career that spans nearly three decades, Schuur's new album is unique in both material and style, and features special guests Alison Krauss, Vince Gill, Mark Knopfler, Larry Carlton and Kirk Whalum.

"The Gathering" is a collection of 10 classic country songs, mostly written during the golden era of the 60's, and is the first time Schuur has featured this genre of music. On selections like Willie Nelson's "Healing Hands Of Time", Roger Miller's "When Two Worlds Collide", Merle Haggard's "Today I Started Loving You Again" and Tammy Wynette's "Til I Can Make It On My Own," Schuur's great vocal versatility shines through.

"The Gathering" was recorded almost entirely in one day in early December in Nashville, TN. The singer has always wanted to record there and work with some of the city's top musicians. Her new association with Vanguard allowed her to achieve that dream. "I knew when the label approached me it was time to do something I always wanted to do", Schuur says, "and the way it came together seems like magic". The album sessions started at 9 a.m. on December 6th, 2010, and by late afternoon all ten songs had been completed. Produced by Music City veteran Steve Buckingham, almost all the recording was done totally live, and most of the finished versions on the album are first takes. Other songs on "The Gathering" include "Why Can't He Be You", "Beneath Still Waters", "Don't Touch Me", "Til I Get It Right", "Am I That Easy To Forget" and "Nobody Wins".

Diane Schuur has built a stellar career by embracing and exploring nearly every corner of the 20th century American musical landscape. Her expressive and powerful vocal deliveries have placed her amongst jazz greats such as Dinah Washington, Ella Fitzgerald and Sarah Vaughn. Schuur has performed in some of the most prestigious venues including New York's Carnegie Hall, the Kennedy Center and twice at the White House.

With an illustrious recording career that began in the 80's, Schuur has received numerous awards including two Grammys: "Timeless" (1986) and "Diane Schuur & The Count Basie Orchestra" (1987). The recording with the Basie Orchestra spent an impressive 33 consecutive weeks at No 1 on the Billboard Jazz charts and received three Grammy nominations: "Pure Schuur" (1991), "Love Songs" (1993) and 'The Christmas Song' from the compilation album "Christmas Collection" (1993).

She has proven her staying power with a steady flow of releases including "Heart To Heart" – a collaborative recording with B.B. King that entered the Billboard Jazz charts at No 1, "Love Walked In, Swingin' For Schuur" with Maynard Ferguson, "Midnight" (produced by Barry Manilow), "Schuur Fire" with the Caribbean Jazz Project and "Some Other Time", a tribute to her late mother.
www.dianeschuur.com/

www.vanguardrecords.com/publicity
Dierks Bentley
One of country music's most distinguishable voices, multi-platinum singer-songwriter Dierks Bentley returns with a mainstream country collection for the first time since 2009.

"I definitely stepped away and explored some things that were more on the fringe of country music for a little while", said Bentley. "So, this record feels fresh. It doesn't feel like a continuation of any other project or series of recordings. I love being able to try different things musically, and I'm so thankful my fans have followed me to those places. But, I feel like my real 'Home' is in the center of country music".

Bentley's versatility as a writer shines on the disc that has already produced the rowdy # 1 hit "Am I The Only One". Bentley penned the good-time chart topper, as well as the disc's spiritual anchor and title track "Home", which has caught early attention from National Public Radio critics for the authenticity of its lyrics. Additional writing credits on the album are highlighted by the sonic seduction of "Breathe You In" and a father's love letter in "Thinking Of You".

On other tracks, the signature gravel in Bentley's voice pairs flawlessly with the smokiness of Little Big Town's Karen Fairchild's vocal on "When You Gonna Come Around," while legendary bluegrass players Sam Bush and Tim O'Brien reunite with Bentley on "Heart Of A Lonely Girl". The country crankers "Diamonds Make Babies" and "5-1-5-0" have already been road tested and embraced by country music fans, who will also want to listen through the album's closer for the recording's hidden special guest.
http://dierks.com

http://humpheadcountry.com

Diesel Park West
There are bands that go the distance. And then there is Diesel Park West. In a tale of Homeric proportions, the group from Leicester, UK, have kept faith throughout a career that stretches back, unbroken, to the era of major label deals, MTV and music industry excess. Now, 30 years after their first album "Shakespeare Alabama", a new chapter begins with the release of "Let It Melt", an album of savvy, street survivor, sign of the times rock'n'roll that only a band with their immense experience, resilience and know how could have written and recorded.

"We've never lost the spark", says singer, songwriter and guitarist John Butler. "We've never stopped writing, recording and gigging. We've never let the setbacks encroach on our creativity. We've only ever judged ourselves by the standard to which we are performing. And we've pushed on through."
The band now comprises 3 members from the 1980's line up, Butler, Rich Barton, guitar, vocals, and Geoff Beavan, bass, together with new boy Rob Morris, drums, who joined 15 years ago.
"Let It Melt" is their debut album on Palo Santo, a hip, independent label located in Dallas, TX, and although it is actually the 9th studio album by Diesel Park West, it feels like a debut in another sense as well. On the first day of recording, Butler asked Morris what kind of album he thought the band should make. "One that we like", the drummer shot back.
"Out of the mouths of babes and drummers comes the truth", Butler says. "We spent a lot of time in the old days being pressured by our paymasters on the major labels to do this, don't do that. This album is simply made up of new songs that we like to play and more to the point, that we like to listen to. It's almost as if we had to do 9 albums to get to this starting point. And I'm not saying that in a flippant way. There's a deep seam of truth in that statement".
With a title that cleaves an appropriate passage between classics by the Beatles, "Let It Be", and the Stones, "Let It Bleed", "Let It Melt" is a masterclass of wry, observational lyric writing and wiry, anglo americana riffing. Songs such as "Living In The UK", "Bombs Away", "Across This Land" and "Let It Melt" chronicle the state of the modern world with a louche swagger and an incisive wit.
"When you're 19 or 25 or even 35, you can't really write from the standpoint of someone who's been around for a long time", Butler says. "It's only now that I've got the experience to write a song like 'The Golden Mile', a metaphor for finding yourself on the last stretch. It doesn't have to be a dark, grey, end of the line hurtling towards the final curtain situation. It's actually a blast to get this far".
How have they done it? Diesel Park West were born in the era of music business plenty. Signed initially to the small, independent Food Records, they were acquired by EMI, who signed the Food label, simply to get their hands on Diesel Park West. The band's epic 1st album, "Shakespeare Alabama", produced by Chris Kimsey, received glowing reviews, established a solid fan base and made a promising dent in the UK album chart at # 55. They subsequently placed no less than 6 singles in the UK chart, but the breakthrough to a level of commercial success commensurate with the band's talent and potential, remained elusive.
As the 1980's drew to a close, the baggy scene in Manchester was sweeping all before it, and then as the 1990's got underway Britpop took over. But Diesel Park West never hitched themselves to any passing bandwagons.
"There was so much money sloshing around in the record company coffers", Butler says. "From CD sales of 'Dark Side Of The Moon', from the Beatles, from Queen, it was coming in from all sides, and they became imperious about it. We were the beneficiaries of some big advances, but there was a dark side to it. It made lateral thinking and innovation virtually impossible. There was a flabbiness in the thinking. And some of the excesses we encountered were mindblowing".
Shifting their affairs back to the more grounded world of indie labels, the band released their genius 3rd album "Diesel Park West Versus The Corporate Waltz" on Demon. A commentary on their experience of major label madness, with songs including "Good Times Liberation Blues" and "The Cat's Still Scratching", this was an early period masterwork which, ironically, given the subject matter, languished in the margins for want of a large scale promotional budget.
As the 1990's wore on and the industry underwent seismic changes, Diesel Park West scaled down their operations but maintained a full touring schedule and a consistent output of great new albums, "FreakGene" in 1995, "HIPReplacement" in 1998, "Thought For Food" in 2000. Butler also found time to launch a solo career with his debut album "The Loyal Serpent", in 1997, an enduring cult favourite which has just been reissued, also by Palo Santo, as a special vinyl edition.
The band carried on into the new millennium, ploughing through the MySpace era and into the brave new world of Spotify, smartphones and social media. "We've done a lot of hard labour since the days when EMI paid all the bills", Butler says, without a trace of bitterness. "We've been breaking rocks since then. But we've stayed with it".
In the latest twist to the story, a deal was signed with Palo Santo to release the new album, "Let it Melt". "They got in touch, out of the blue", Butler says, "I sent them some early monitor mixes of the new tracks and they wanted to get involved. They came over and we met up at a show in Brighton. They are genuine people, and very smart. It's been great dealing with them".
Given the rootsy, riff driven sound and freewheeling, outlaw energy of the new music, it makes perfect sense that a label in Texas should have snapped up the album which, in keeping with the hands across the ocean spirit of the project, was recorded in D Line Studios, Leicester and mixed in Pleasantry Lane, Dallas by Palo Santo co-founder Salim Nourallah.
"The vocals are all live", Butler says. "We kept the vocal tracks that went down with the drums, so they retain that energy. It's better than having some producer making you sing it with the headphones on for the 23rd time. Somewhere around take 8 you're going to be losing it".
Rough, real, full of hard earned wisdom and a broad streak of black humour, "Let It Melt" is a late blooming masterpiece by a band that has walked the walk like no other.
"I don't think we'd have been able to make a record like this at any other time in the band's history", Butler says. "There's something about it that is definitive of where we are now. Really it's the truest album we've ever made".
Diesel Park West's "Let It Melt" will be released later this year.
Don Felder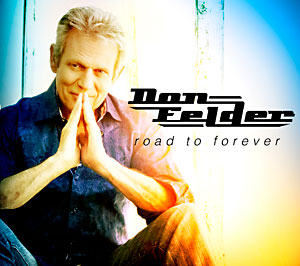 Don Felder's masterful new album 'Road To Forever' — remarkably, only the influential guitarist and songwriter's 2nd solo album, and first since 1983 — features twelve rousing, guitar-driven original tracks anchored firmly in the classic LA-rock sound he perfected as guitarist for the Eagles for 27 years. Filled with songs that reflect on life, love's gains and losses, and redemption, the album is a return to center stage for the celebrated musician.

'Road To Forever' was conceived during a long period of introspection that also resulted in his hit book "Heaven & Hell: My Life In The Eagles (1974-2001)". After his acrimonious separation from the Eagles and the dissolution of his 29-year marriage, Felder was inspired to "write out the stories of my life as songs. After I collected myself, I found I needed to go out and play music again, and that's how I began recording the album. In the process, I found out who I really am - I had to find out what happened when I almost lost it all".

Felder wrote or co-wrote all the songs and performs guitar and lead vocals on the set, which boasts a long list of iconic guest performers - long-time cohorts and friends including: David Crosby, Graham Nash, Stephen Stills; Steve Lukather, David Paich and Steve Porcaro of Toto; Randy Jackson; Tommy Shaw and many others. Produced by Felder along with Robin DiMaggio (Paul Simon, Steve Vai), 'Road To Forever' will be released October 9th, 2012, on Rocket Science Ventures.

A four-time Grammy winner and Rock and Roll Hall of Fame member with the Eagles, Felder was one of that group's longest-running members and is one of the most influential guitarists of all time, having composed the music to the massive hit single "Hotel California". In 2008 he added "New York Times best selling author" to his long list of accomplishments with "Heaven & Hell: My Life In The Eagles (1974-2001)". Felder has also contributed his singular guitar style to numerous classic albums by Stevie Nicks, Joe Walsh, Bob Seger and others. On 'Road To Forever' Felder brings his full six-string prowess to bear, providing a powerful edge to his best songwriting in years.
Don Williams
Don Williams' legions of fans across the globe have long been hoping, but likely not expecting to hear new recordings from him again. He has been pretty determined to spend most of his time on his Tennessee farm, quietly, with his family — and for over four decades, country music's "Gentle Giant" has been known for doing what he wants to do. So it's both exciting and a very welcome surprise to announce the release of the brand new Don Williams album 'And So It Goes', on Sugar Hill Records on June 19th, 2012, his first since 2004. It is a release very much in the classic Williams mode — mellow yet rhythmic, life-affirming yet thoughtful, serenely masculine and loaded with singularly strong, memorable songs and consummate vocals.

Those are the attributes that won him over fifty top hits from the early 1970s through the early 90's, including such standards-to-be as "Tulsa Time", "I Believe In You", "It Must Be Love" and "Good Ole Boys Like Me", and won him the ultimate accolade with his induction in the Country Music Hall Of Fame in 2010. With the chance to reunite with honored Nashville producer Garth Fundis, with whom he'd worked for 17 years on many of his greatest successes and encouragement from his management and the label, he decided to go back to the studio one more time, as well as out on tour to support the release.

As Don puts it himself, "I didn't do this album because I just felt that I was going to die if I didn't do another one, but because of all of that encouragement to do it. So here we are — and now I'm feeling good about it".

The recording emerges as a sonic whole, with Don's long intact working band at the core of the musicians behind him ("a beautiful thing", Don calls that), including celebrated guitarist Billy Sanford and percussionist Kenny Malone. Such long-time Don Williams admirers as Keith Urban, Alison Krauss and Vince Gill add both key instrumentals and vocal backing. "We weren't looking to reinvent Don", producer Garth Fundis notes, "just to make a good new Don Williams record". In that they have succeeded in spades, the instant return to form pleasantly surprising Don himself: "When we started back up again", he says, "it was like we'd never quit".

The CD proceeds from the upbeat, earworm-catchy opener "Better Than Today" through contemplative considerations of grace and calm ("Heart Of Hearts"), the charms of an actual, credible woman ("She's a Natural"), and even the possible existence of aliens ("Infinity") and on to the closing title track about love, loss and the passing of time. The duet with Alison Krauss, "I Just Come Here For The Music", sounds like a country standard in the making.

When word went out that Don Williams was going to record again, literally hundreds of potential songs from Nashville's finest were offered, and ten selected from such outstanding masters of the songmaking craft as Kieran Kane, Ronnie Bowman, Al Anderson and Leslie Satcher, Don's son Tim Williams, as well as Don himself.

"The only description that I've ever had for songs I choose to do", he notes, "is that they affect me emotionally and that, hopefully, they have something to say that will touch other people". In doing both of those, listeners are about to find, 'And So It Goes' doesn't miss a beat.
www.don-williams.com

http://publicity.sugarhillrecords.com

Doug Collins & The Receptionists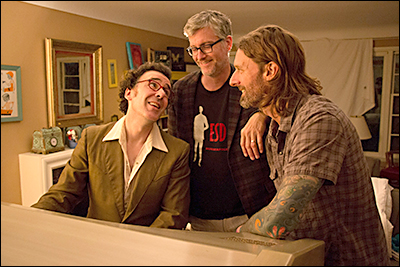 "A mini country pop classic!" ~ Jim Walsh, Southwest Journal

By no means some retro-rocker or vintage-white-dudecome-lately, Doug Collins is nonetheless a songwriter, rocker, man out of time. His lived in and poetric songs evoke the glory days of AM radio country pop rock, and this 10 song long player is his most fully realized collection of songs to date, highlighted by seriously addicting country rock and alt pop gems like "Conversation With My Heart", "I Saw You Dancing", and the big heart bursting ballad "Please Don't Make Me Leave You".

Produced, engineered and mixed by Rob Genadaek at Brewhut Studios and played by Collins and the Receptionists, drummer Billy Dankert (Gear Daddies, Billy Dankert & The Real Austinaires) and bassist Charlie Varley (Box 10, Sons Of Gloria), "Good Sad News" is also the sound of a great band swinging hard and having fun together. Powered by Collins' best ever vocal performances, the records' myriad hooks are ready made hits for both classic country and alt rock radio. Timeless stuff, to be sure.


Doug Ingoldsby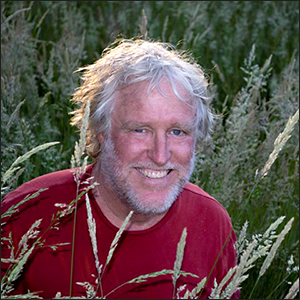 "Doug Ingoldsby has a heart, and he has the gift. A songwriter's job is to make you feel things. Dougie definitely does the job." ~ David Crosby

"I've Got A Picture" is a collection of songs from acclaimed singer-songwriter Doug Ingoldsby. Personal tunes that address matters of the heart. Kenny Loggins, Jeff Pevar, Eugene Ruffolo, Jesse Siebenberg, Ben Wisch and many others add their gifts to this engaging group of songs.

Genre - folkrock. Release - 2014.

Doug Schmude
A string of license plates from the likes of Louisiana, Tennessee, Texas, Oklahoma, Connecticut, Colorado, Arizona and California hang above the guitars in Doug Schmude's recording studio. A firm believer in the principle that life is as much about what happens as where you're standing when it does, Doug's music reflects the perspective that living all across America imparts upon a person. His songs contain vividly drawn characters from all walks of life and stories from ever changing viewpoints. His latest record, "Burn These Pages", was released independently on his own label, Lost Hubcap, and was selfproduced.

The songs all start with a foundation of rootsy americana and mix in equal parts rock, blues, indie rock and a dash of grunge. The result is a modern americana sound that will appeal to fans of Jason Isbell, Ryan Bingham, John Mellencamp and Steve Earle. Doug plays the majority of the acoustic and electric guitars, bass, mandolin, lap steel guitar, dobro and even drums on a few tracks. The album features a guest appearance by Oklahoma singer songwriter Carter Sampson.

Born in Baton Rouge, Louisiana, Doug Schmude, pronounced as to rhyme with moody, spent most of his formative years in Oklahoma and Texas. He is currently based out of Southern California and his music is littered with souvenirs of the places he has lived and seen. His debut CD, "A New Century", was nominated for an Orange County Music Award. Doug's live performances include journeys into delta blues, which are backed by percussive resonator guitar playing. Although he predominately writes and performs on acoustic guitar and resonator slide guitar, he also plays bass, harmonica, mandolin,dDobro and banjo. In addition to songwriting, recording and performing, Doug lends his talents as a session guitarist, recording engineer and producer.