"Origo" is a celebration of life and death, the journey and eternity. Kaja, the trio that just stepped into its teens, unleashes their distinctly personal approach once again to embrace a broad emotional range with a creative mélange of influences.They still have their roots in Klezmer and other Eastern European folk music, but they've branched out and their latest album even features influences from pop, afro and electronica. In addition to violin, accordion and double bass, the trio also treats us to cutting edge guest performances on scissors, synth bass, percussion, kalimba, grand piano, live electronica and saxophones. A 12 minute long suite nestles with a deadly waltz, a dramatic unplanned road trip, vibrant afro beats, and a trolley trip in. All with the cinematic chamber music sound of Kaja.
Karla Bonoff
Karla Bonoff has been described as one of the finest singer/songwriters of her generation. And in her case, that description is not hyperbole. During her nearly 40-year career, Bonoff has enjoyed critical acclaim, commercial success, enduring popularity and the unwavering respect of her peers. In addition to achieving chart success with her own recordings, Karla has seen her songs become hits for such stellar artists as Bonnie Raitt, Wynonna Judd and Linda Ronstadt. Many of Bonoff's ballads are now pop classics. But in all those years of writing, recording and performing, the singularly gifted singer/songwriter has never produced a live album...until now.

Karla Bonoff Live, in stores October 9, is a two-CD set containing 21 songs, including some of Bonoff's most popular material ("All My Life," "Someone to Lay Down Beside Me," "Tell Me Why," "Lose Again") plus two new compositions. All but one were recorded at a small club in Santa Barbara with Bonoff's regular touring band, including longtime friend and collaborator Kenny Edwards and noted guitarist Nina Gerber. And all showcase Bonoff's pure, plaintive vocals, which penetrate directly to the heart. Many fans and critics prefer Bonoff's own renditions of her songs, and they won't be disappointed here: The instrumentation is clean and spare, giving Bonoff's voice room to work its emotional magic on the listener.

Live is Bonoff's first solo album since 1999, when she released a 16-song greatest hits collection, All My Life: The Best of Karla Bonoff. Why a live album now? "I never really had done one, and I've been on the road forever," explains Bonoff. "And it seemed the band was sounding good, and I really wanted to get that on tape.

"You know, the songs have evolved a lot over the years," Bonoff continues. "When I first started recording I felt I wasn't that great of a singer. So some of the things on my first album I think I sing a lot better now than I used to. For fans who have never heard me live, I think this will be kind of interesting for them."

Karla Bonoff Live also contains two new songs. "What About Joanne" confronts a lover who has been seen around town with another woman. Bonoff describes the song as "personal, and pretty self-explanatory." "Baja Oklahoma" is a dreamy homage to the little things that tie people to a hometown. "I wrote it for a cable TV movie a while ago, but they didn't use it. So I sort of pulled that back out of the wastebasket," she laughs. "We've been performing it, and that's why it's on there."

A songwriter since the age of 15, Bonoff got her big break at the legendary Troubadour club in Los Angeles, where she met Kenny Edwards and Linda Ronstadt, formerly members of the Stone Poneys. In 1970, Edwards joined Bonoff, Andrew Gold and Wendy Waldman to form a new band called Bryndle. Although Bryndle eventually disbanded, Bonoff's career took off when Ronstadt recorded three of her songs ("Someone to Lay Beside Me," "If He's Ever Near" and "Lose Again") for her 1976 album Hasten Down the Wind.

That success helped Bonoff launch a solo career in 1977 with a self-titled album that included guest appearances by Ronstadt and Bonoff's fellow Bryndle alumni. Three more solo releases followed: Restless Nights (1979), Wild Heart of the Young (1982) and New World (1988). Bonoff's songs were included on the soundtracks to the movies "Footloose" and "About Last Night," and in 1989, Ronstadt and Neville won the Best Pop Vocal Grammy for their rendition of "All My Life."

Country artist Wynonna Judd's infectious version of Bonoff's "Tell Me Why" became a major hit in 1993, and in 1994, Bonoff notched an AC Top 10 with her ballad "Standing Right Next to Me" from the soundtrack to the film "8 Seconds." By 1995, Bonoff had gotten together with her former Bryndle bandmates and recorded enough material for their first album, which was released to much critical acclaim. Bryndle released a second album, House of Silence, in 2002. Bonoff released one more solo album, All My Life: The Best of Karla Bonoff, in 1999.

Throughout her career, Bonoff has continued to tour extensively, playing sold-out shows around the world. She's scheduled a slate of dates in support of Karla Bonoff Live that will showcase her remarkable talent. Listening to Karla Bonoff's moving vocals on her rich, expressive songs is like standing beneath a sparkling waterfall--refreshing, exhilarating, restorative. And hearing them live can be transformative.
Kasey Chambers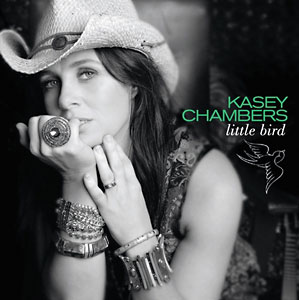 Sugar Hill Records is excited to announce the July 12th release of 'Little Bird' from one of Australia's most accomplished singer-songwriters, Kasey Chambers. The 14 song collection – her first solo project in four years - is the result of an outpouring of new material from Kasey written within a hectic two week period in February of 2010, and Chambers is confident in calling 'Little Bird' the best recording of her career.

Recorded a month later in brother Nash's Foggy Mountain Studio 'Little Bird' features an all-star band that Kasey dubs The Millionaires; John Watson on drums, Jeff McCormack on bass, Shane Nicholson, Jim Mogine (Midnight Oil) and Kasey's dad Bill Chambers playing all manner of guitars and stringed instruments. Guest vocalists Missy Higgins, Camille Te Nahu, Patty Griffin and more accompany Kasey on various tracks.

"These guys are some of my favorite musicians and singers, including the backbone of my touring band, so there is a familiarity and intuitive understanding of where this music should go", says Kasey. Nothing in the recording process sounds forced or labored; every track sounds fresh, positive, exciting. "When the songs are that fresh, there's something magical about taking them into the studio and bringing them to life, right then and there".

The new album, which is already certified Gold in Australia, represents a diverse spread of musical styles from Kasey's glittering career, which has reaped multiple ARIA and APRA awards, number one hits and multi-platinum sales in Australia and around the world.

Despite the upbeat and optimistic vibe of 'Little Bird', Kasey notes that it also reflects on a young woman's insecurities. "I started remembering how I felt when I wrote 'Not Pretty Enough' and comparing it to how I feel now. I was wondering how that sentiment would come out if I revisited it", says Kasey. "I still have moments like that, of feeling insecure and unsure, but I feel differently about that now. I feel stronger and more powerful, not willing to compromise so much. This record is like the strong, secure version of 'Not Pretty Enough'."

Kasey excitedly rates 'Little Bird' as the best recording of her career. "I don't think I've ever been so excited by a bunch of songs. They all came out completely differently. I was back in that same frame of mind that I had for the early albums. And it made me feel so confident. I was so absolutely in love with all these songs, I could not wait to make them come to life".
www.kaseychambers.com

http://publicity.sugarhillrecords.com
Kasey Chambers & Shane Nicholson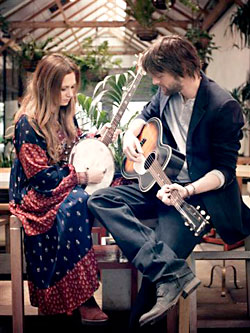 Kasey Chambers and Shane Nicholson's intriguing new album 'Wreck & Ruin' reunites two of Australia's most notable singer-songwriters, who also happen to be married.

Chambers believes that their second album of duets, due out October 22nd, 2012, on Sugar Hill Records, will shine a light on their unique partnership as spouses as well as musicians.

"I hope people will get a sense of who we are as a couple", says Chambers, who is a multi-platinum artist in Australia. "I guess I mean that a little bit to do with who we are as a couple in our day-to-day life, but there's a certain sound that we create when it's only the two of us. We could not create that on any other solo album, or with any other artist. It's something that we've realized is really quite special. There are a lot of songs on this album that I don't think we could sing if we weren't married".

Chambers and Nicholson met a decade ago when she sang on one of his records. They married at the end of 2005 and released their first duets album, 'Rattlin' Bones', in 2008. It proved so popular in their home country that they toured behind the project for three years and picked up numerous awards for the album.

For 'Wreck & Ruin', the couple (who are parents to three young children) wrote the bulk of the new material in a remote writing cabin about an hour and a half from their home. The project was recorded in Foggy Mountain Studios, owned by Kasey's brother Nash Chambers - located in a valley in the Australian bush, far from mobile phone access.

"We put together a whole new band for this album and got together with them a few days before we started recording", Nicholson says. "We hung out around the studio just jamming songs and getting comfortable with each other, but we didn't prep the album songs too much. It was more about creating a sense of ease between everybody before we got to work".

Chambers adds, "When we were recording it and Shane was talking to the band, he said, 'It's very traditional but not conventional'. And I thought, 'Yeah, that hits the nail on the head for me'. This album is a lot more traditional than any other album that Shane and I have made, together or apart. And it's got a lot more of the old-timey type of sounds on it. But there's something that's not conventional – obviously it doesn't sound like an album from back then, but it draws from it".
http://publicity.sugarhillrecords.com

Kat Chapman Band
Kat Chapman, formerly known as Katrin, has a soulful voice and pure, raw and honest songs. Kat's journey as a self taught songwriter and guitarist has taken her from her street performing roots to stages shared with the likes of Boz Scaggs, John Sebastian, Chris Isaak and Joan Armatrading.
With her solo acoustic guitar in hand, and with the Kat Chapman Band, she has toured the US and across Europe. Kat has created 4 original full length albums. Her songs have been featured in a Lifetime movie, indie films and documentaries.
The latest release from the Kat Chapman Band is a new 4 song EP that includes contributions from drummer and producer Jerry Marotta, guitarist Bill Dillon, and guitarist Duke Levine.
After taking a break from performing to start a family, Kat began making music that mirrors her full life as a mother of two very Young daughters. Kat's voice soars in "Baby To Hold", described by Kat as "a loud prayer" and her love song "You" is a touching tribute to a Beautiful soul.
The Kat Chapman Band will be touring in 2019. Stay tuned.....

Kate Campbell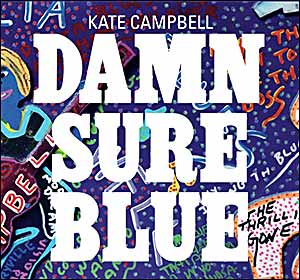 Kate Campbell is a southern singer songwriter who writes and sings memorable folk songs infused with undercurrents of delta blues, folk, pop, and country that originate from a musical landscape spanning the less travelled back roads from Nashville to Muscle Shoals to Memphis. Over the course of 20+ years since her acclaimed debut album "Songs From The Levee", she has resisted the temptation to follow musical trends but instead chooses to set the pace for her unique musical journey clearly palpable in her latest release "Damn Sure Blue", a heartfelt collection of tunes that pays a respectful nod of admiration to 'The Man In Black' and reverberates with the soulful sounds of award winning americana guitar whiz and producer Will Kimbrough.
Kate's endearing, clear water vocal delivery and her eloquent gift for storytelling have drawn repeated comparisons to such bastions of the Southern literary tradition as Flannery O'Connor, Eudora Welty and William Faulkner. Her easy command of a full range of american musical styles has earned Campbell recognition as a formidable talent by critics. Time Out London proclaimed her a "major talent" while Chicago Daily Herald described her as a "world class singer songwriter". Perhaps Rootstime best summarized the extensive arc of Kate's 18 album career by stating, "What a great talent Kate Campbell represents is made clear by the legends in music that appear as guest artists on her albums". Americana stalwarts Emmylou Harris, Rodney Crowell, Nanci Griffith, Guy Clark, Maura O'Connell, John Prine, Mac McAnally, Buddy Miller, Spooner Oldham, and the heart of the Muscle Shoals classic soul and r'n'b hitmaking machine are both admirers and collaborators in her distinctly literate musical vision.
Originally from the Mississippi delta and the daughter of a baptist preacher, Kate's formative years were spent in the very core of the Civil Rights Movement of the 1960's, and the indelible experiences of those years have shaped her heart and character as well as her songwriting. Her music and songs continue to inspire and excite a growing and engaged audience. Her "Two Nights In Texas" CD received the prestigious Mississippi Institute of Arts & Letters Award. Ballet Memphis featured several tunes from her song catalog as well as a live performance by Kate and band at a ballet entitled South Of Everywhere. Three of Kate's songs, "Ave Maria Grotto", "William's Vision" and "Fordlandia", were recently featured in documentary films about Brother Joseph Zoettl, the tiny Bavarian hunchback monk who built Ave Maria Grotto, William Edmondson who was the first African American to be awarded a solo show at New York's Museum of Modern Art, and Henry Ford's city in the middle of the Amazon jungle. A variety of artists have recorded Campbell's songs including Laurie Lewis, Ronnie McDowell, and the Nashville Bluegrass Band who covered her compelling snake handling song "Signs Following".
Campbell has performed at a number of esteemed venues such as the Cambridge Folk Festival, Merlefest, Philadelphia Folk Festival, Port Fairy Folk Festival, Timpanogos Storytelling Festival, and the National Storytelling Festival and been featured on N.P.R.'s Morning Edition, All Things Considered, Live From Mountain Stage, and The Bob Edwards Show. Her quirky song "When Panthers Roamed In Arkansas" was included in the debut issue of The Oxford American's ultra hip Southern Music series.

Katey Sagal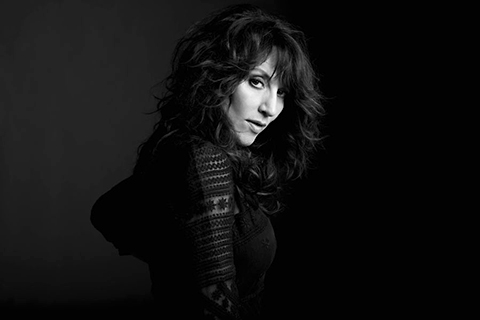 'Sons Of Anarchy' star Katey Sagal, formerly known as Peggy Bundy on 'Married With Children' and as a back-up singer for Bob Dylan, releases "Covered", her first album in nine years which features inspired new versions of personal favourites by Joni Mitchell, Laury Nyro, Ryan Adams, Gillian Welch, Tom Petty, Ray LaMontagne – and a glowing duet with Jackson Browne.

Although widely known these days for her multi-faceted role as Gemma Teller Morrow on hit FX series 'Sons Of Anarchy', Sagal has had a long musical career in addition to her acting career. She has sung backup vocals for Bette Midler, Bob Dylan, Tanya Tucker, Gene Simmons and several others. Sagal has released two solo albums to date, 1994's "Well…" and 2004's "Room". She has also contributed music to the 'Sons Of Anarchy' soundtrack.

Katey Sagal will release her new album, "Covered", on Membran in February 2014. "Covered", is Sagal's first studio album in 9 years, and features a duet with Jackson Browne on Steve Earle's heartbreaking song "Goodbye". The album also features covers of songs by noted songwriters Laura Nyro, Joni Mitchell, Ron Sexsmith, Tom Petty, Ryan Adams and many more.

About the album, Sagal says, ''Covered' is my 3rd solo album. My 2 previous records were mostly original compositions. This one is not. I was tired of waiting for myself to write, and anxious to make another album'.

On "Covered", Sagal is joined by The Forest Rangers, the 'house band' of 'Sons Of Anarchy', led by the show's music supervisor and musical director Bob Thiele. Thiele, along with noted songwriter Tonio K, also composed the one original composition on "Covered", titled 'Follow The River'.
Kathy Mattea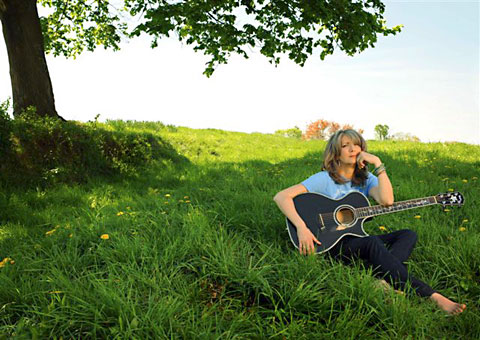 Most artists take fewer and fewer risks as they get older, but Kathy Mattea is a striking exception. She didn't play it safe while she charted mainstream country hits — 16 of them reaching the top ten — and she's not about to start now.

4 years ago, Mattea, one of the most sure-footed country-pop song interpreters of her generation, caught everyone off guard with an album of old-timey Appalachian mining songs called 'Coal'. She's delved even deeper into her Appalachian heritage with 'Calling Me Home', available from Sugar Hill on September 11th, 2012, co-produced with modern acoustic mastermind Gary Paczosa and featuring liner notes from bestselling author, and Kentucky-born kindred spirit, Barbara Kingsolver.

Mattea's new direction couldn't have taken her further from her old way of doing things. Where once she was pitched songs by Music Row writers, now she collects the generations-old and new but old-in-soul tunes that move her at folk gatherings, and rounds out her repertoire through extensive research. Two songs here came from a CD that Alice Gerrard, of the influential 70's folk duo Hazel & Alice, personally pressed into her hand at one such festival.

Once Mattea found her songs, there was still the matter of wrapping her voice around them. A mountain modal folk ballad may sound like the simplest thing on earth, but that doesn't mean it's easy to sing. Says Kathy, "My big fear when I made 'Coal' was I didn't grow up singing this stuff from when I was young. I've had a commercial music career for decades now. Am I gonna sound like a lounge singer trying to sing Appalachian songs?"

Thankfully, that fear didn't stop her from taking the leap, and both 'Coal' and 'Calling Me Home' offer decisive proof that she's no dilettante. She's always had a profound respect for traditional folk music — her ancestors played it, and in college she even took clawhammer banjo lessons and formed a bluegrass band — but she only recently came to accept that the music is in her blood. "I had to sing 'Black Lung' with Hazel Dickens in the fourth row", she says, referring to the classic song and the revered Appalachian woman who wrote and sang it, about the tragic death of her brother. "Now that will grow you up. Either you own your performance of the song, or you don't".

There's another song from Dickens's pen on Mattea's new album, and three from Jean Ritchie, another legendary singer and songwriter of mountain music. Ritchie, now nearing 90, got onto her about altering a few notes in the melody of Ritchie's "Now Is The Cool Of The Day" when they performed the a cappella, earth-loving gospel song together live. Mattea chuckles at the audacity it takes to tweak a song inherited from a major figure in the tradition. But one listen confirms that bringing her own interpretive gifts and rich, rounded vocal tone to selections that have received austere, high-and-lonesome readings over the years is a considerable contribution, and one that feels perfectly right.

"I don't think I could've sung a lot of these songs when I was 20", says the singer who was twice named the Country Music Association's Female Vocalist Of The Year. "I just don't think I had the gravitas in my voice to pull it off, to tell you the truth".

Even during her radio-ruling days in the late 80's and early 90's, Kathy was proud of representing the people and place she hailed from on the global stage, but it was only after she'd been away from Cross Lanes, West Virginia, for some three decades that she felt called to fully immerse herself in musical appreciation of her roots.

That she sings from the perspective of an Appalachian whose career took her elsewhere is part of what makes 'Calling Me Home' feel as contemporary as it does traditional. The top-notch cast of players doesn't hurt either. The contributions of the multi-talented Stuart Duncan and Bryan Sutton, along with bassist Byron House, percussionist Jim Brock, harmonizing siblings and fellow native West Virginians Tim and Mollie O'Brien and Mattea's longtime guitarist Bill Cooley, make for a crisp, vivid new-timey string band palette.

The clear-eyed way Kathy gives voice to her longing for her rural home stands out at a time when many a mainstream country song peddles the fantasy of a backwoods locale as a nonstop tailgating party. She, on the other hand, not only celebrates what she loves about the place where she grew up, but wrestles with the necessary evils her people have endured in the name of survival — both of her grandfathers mined coal, her mother worked for the union and her brother ships it to power plants — and grieves over both the destruction coal mining has wrought on the land and the passing of the generations who served as the communities' glues. That's called telling it like it really and truly is.

Of one of the songs she chose to record, Mattea notes, "'Black Waters' was written in 1970 or 1971, and it is so valid right now. I mean, people are living that story right now. I love that it clearly articulates that experience, and also that, inadvertently, it articulates how little has changed".

Kathy traveled quite the journey to reach the point where she was ready to advocate for the environment in her music. Twenty years ago, she was courageous enough to take a lonely stand for HIV/AIDS awareness on the stage of the CMA Awards, then organize an album whose proceeds benefited research of the disease. But she didn't necessarily sing about that sort of thing back then. "I mean, I didn't set out to be an activist", she explains. "It's just that there have been moments where I couldn't not speak, because of something I valued".

The music of the Occupy Wall Street movement has shown that beat-you-over-the-head protest songs don't resonate as well with people today, and Mattea's song selection is perfectly in step with the moment. She gravitates toward grounded storytelling, singing from the points-of-view of a maple tree, a miner's wife, a homesteader on family land, an Appalachian expat… Even of coal itself. Just as importantly, from start to finish her chosen material affirms a shared sense of humanity. She reflects, "I just feel like these songs speak for all Appalachians. I wanted to sing for something — not against something".

There just isn't a template for a career like Kathy Mattea's. Her mainstream accomplishments have already earned her a place in the West Virginia Music Hall of Fame, and, never one to tread water creatively, she's made her gracefully daring leap into the roots-honoring trad folk world. "To be a complete novice at something after you've been singing for three or four decades, to feel that humility of 'I don't even know if I'm going to be able to pull this off again', it's a great gift", she shares. "A lot of times people go through their whole lives and never get to that place".

And it's a very good place for Mattea to be. "I feel like I just made the album of my life; I articulated something I was put here to say. It's my childhood and life experience of a sense of place and culture and history and family, and of all the music that I've learned and all I've learned performing all rolled into one thing".
www.mattea.com

http://publicity.sugarhillrecords.com

Katie Garibaldi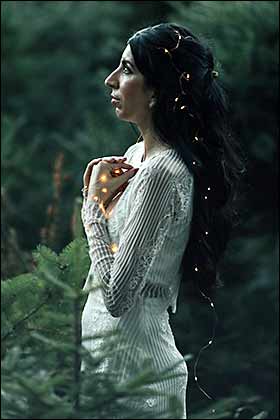 Katie Garibaldi is a San Francisco, CA, based singer, songwriter and guitar player who has been releasing music independently for about half of her life, thus far. Her multi award winning music video "Delightful", standout song from her 2016 release "Rooted Clarity", is currently screening at film festivals around the world. She was recently featured on notable magazine Acoustic Guitar with a video performance sharing her songcraft.
Elmore Magazine describes Garibaldi's sound as, "sweet, smooth music that is equal parts old school, pop princess and folk songstress".
The songwriter has a characteristic musical style wherein her country tinged dreamy folk gives her a distinct sound, ethereal americana with sparkling memorable melodies. Though, this prolific artist continues to stretch the boundaries of any genre's walls with her new full length album this holiday, "Home Sweet Christmas", a collection of original Christmas songs that embrace Garibaldi's operatic vocal prowess and soulful folky affection, but also songs that branch out into traditional country and even gospel atmosphere.
Kaurna Cronin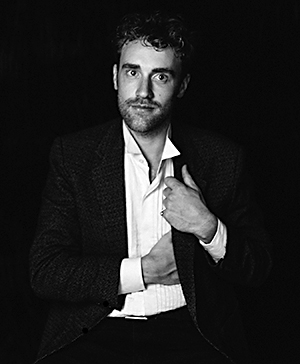 With over 500 European performances under his belt, Kaurna Cronin's unique folkblend and moving performances have been capturing audiences throughout Europe and Australia, establishing this young singer songwriter as an emerging international sensation.
"Glitter Or Dust" is the 5th studio album from 27 year old Australian born folk rocker and singer songwriter Kaurna Cronin, hailing from sunny south Australia. His acclaimed live shows and latest works delve well beyond the current singer songwriter trends of cliche heartbreak songs, covering social issues, homelessness and other contemporary issues.
Cronin continues to further strengthen his extensive tours throughout Europe, Canada and Australia, cementing this young talents position at the height of Australian modern folk music. This latest musical offering is a thrilling emotional portrayal of what Cronin does best, writing songs with both substance and style.
The abum "Glitter Or Dust" began it's recording in a basement studio of Bremen, Germany, before being taken across the seas to further it's journey in a number of renowned studios throughout Australia.
With tracks being produced by Guy Gray (David Bowie, Rolling Stones, Midnight Oil) and vocal production from Simon Cohen (Guy Sebastian, Justin Bieber, Chet Faker), Kaurna's new album tows the line of driving hard with attitude and grit and gently evoking powerful emotion, as he invites you with in his intimate narratives. It's a unique blend of the undiscovered and nostalgic, both foreign and familiar.
Keegan McInroe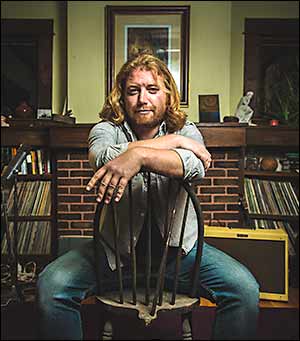 Keegan McInroe is a Texas based writer and musician. Raised in Lubbock, TX, he moved to Fort Worth in 2001, where he attended and graduated from Texas Christian University with degrees in religion and philosophy in 2005. While at university, Keegan began playing music in bars, and in 2003, he helped found the band Catfish Whiskey. The band called it quits in 2009.
A professional musician since 2006, McInroe now troubadours primarily as a solo artist. Since 2012, he spends about half of each year playing everything from house concerts to music festivals all across Europe, and splitting his time back home in the States, between Fort Worth, Dublin, TX, and the road.
His music weaves threads from old country, old blues and folk together with his own unique voice and perspective, creating an original tapestry of American roots music, earthy and lyric driven.
McInroe has shared the stage with Leon Russell, Ray Wylie Hubbard, Willis Alan Ramsey, Carolyn Wonderland, Phosphorescent, Ian Moore, Innes Sibun, Tito and Tarantula, Eric McFadden, Otis Taylor, Eric Sardinas, Randall Bramblett, The Band of Heathens and many more.
He has also been published in various papers and magazines for his travel writing, stories, poems, and occasional forays into politics. Additionally, he hosts 'The Uncouth Pilgrim Podcast', which airs on Texas Homegrown Radio and KFTW 97.5 The Pirate in Fort Worth, TX.
Keith Miles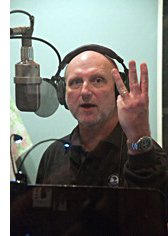 "Frankly, I was amazed and humbled at the response to my first CD, "What It Was They Became," in 2006. I had hoped friends and family would give it a listen and they did. I had also hoped to get a few reviews and in that I was wonderfully surprised. I am particularly grateful to the many reviewers, radio programmers and individuals here and in Europe who responded to the album.

With "What It Is They Became" exceeding my modest expectations, it was only natural that I began to think of another project. My friend and producer, Jack Sundrud, and I had co-written many songs over the years. A couple were cut by artists. In the case of "Iola," by Jack's own band, Great Plains. I had the honor of seeing "Homeland" as the title track for the final Great Plains album, and then the excitement of hearing it covered by the legendary Kenny Rogers.

Jack and I began talking about another project in the summer of 2008. This one would be a collection of songs mostly co-written. Jack was able to call upon nearly everyone from the first CD to help us make a second one. The sessions guys included Russ Pahl, Dennis Crouch, Tim Crouch, Brent Truitt, Rick Lonow, Jim Hoke, Sue Braswell and Alan Webb. We were also joined by the legendary Billy Sanford, Bill Huber, Steve Herman, Kirby Shelstad, Tony Harrell, Angela Primm and Gale Mayes.

My intent has been to put together a project that works as a continuation on the themes and influences I explored in the first album - A mashup of country, folk, Americana, swing and roots music.

I included two covers on this album - "Samson & Delilah," which I learned from an old Rev. Gary Davis LP. My version is substantially different than the straight-blues of Davis, but I believe we stayed true to the spirit of the song. The second cover is "Them Dance Hall Girls," written by Allan Fraser, which I heard on an early 1970s album by Fraser and DeBolt. Alan Webb, Dave Smith and I used to perform that song many years ago in coffeehouses and bars in East Tennessee and it has always been a favorite of mine.

The idea for "Iola" came from perusing a road atlas one summer when the Midwest was gripped in drought. Jack, Sue Braswell and I wrote that one over the course of a couple of pretty hot Nashville summer evenings. Jack and Russ Pahl were putting together a band called Great Plains, and we were fortunate when producer Brent Maher chose the song for the album.

Jack and I wrote "The South," several years ago, but added the "Look homeward all you angels" verse this past winter. We also teamed up to write "Maybe I Shoulda." Steve Blazek of Lincoln, Nebraska, and I wrote "I Like To Drive" while he and his wife, Regina, still lived in Nashville.

The rest of the songs are mine, so it actually did not turn out to be the CD I originally envisioned.

"7 Cent Cigar Blues," is an old piece of whimsy that Jack, Sue and I used to perform when we went around Nashville as The Crows. I hope you agree that the addition of the horn section (brought to life with an arrangement by Jim Hoke) brings a really carnival feel to the song.

"Memories Of You," comes out of my East Tennessee days, as does "Road I'm On" and "Sweet Waters." Looking around for something with a little bit of western swing, I dusted off "Who's That Girl" and added a verse.

I hope you enjoy listening to these half as much as I enjoyed putting them together."
www.keithmiles.com

www.myspace.com/keithmiles

Kelsea Ballerini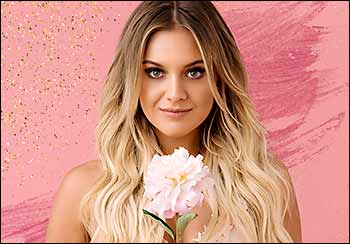 Growing up means never apologizing for who you are, and what you've been through. And for Kelsea Ballerini, one of country music's new voices, growing up also meant having the courage to put it all, the loss, the love and the highs and lows of life, into song. The result? "Unapologetically", Ballerini's sophomore album, a collection of songs, all which she wrote or co-wrote, as on her gold certified debut "The First Time", meant to share her experiences over the past two years like a sonic journal, inviting listeners to open the book of her story and listen along.
From the first notes of "Graveyard" to the concluding chorus of "Legends", "Unapologetically" is a snapshot of Ballerini's life since the release of "The First Time", all told through songs that push country's boundaries and reveal just how personal the Grammy nominee's writing can be. Though it could have been easy for Ballerini to just collect a loose selection of hits, she decided to make an 'intentional album' instead, carefully curating tracks that unfolded within the record as her own musical documentary in 3 parts. It's not the norm to write albums this way, nor is it easy, but Ballerini goes with what is in her heart.
"I had to let myself be OK with being vulnerable", says Ballerini. "My first album, I wanted it to be an introduction, just reaching out my hand. I had a song about my parent's divorce, about being insecure, it was one song per emotion. In doing that, I wasn't really able to articulate the depth of those emotions. Now, having gotten older, having gone through a big breakup and having fallen in love in a massive way, I had to say, 'hey, let yourself feel that, let yourself write that'. The end product was this record, which is a chronological story of my life these past few years".
That record is "Unapologetically", an album that found Ballerini battling through her insecurities and coming out stronger, telling the story of the many ways her life has changed in the past several years from start to present, when those first loves turned into heartbreaks, those first thrills turned into bittersweet experiences and a girl turned into a woman. It wasn't an easy thing to retrace all those steps, but she did it, working with songwriters like Ross Copperman, Shane McAnally, Ashley Gorley and Hillary Lindsey, and her production team from her debut, Jason Massey and Forest Glen Whitehead, writing over 200 songs but culling them into 12 sharp chapters in her life journey. And that journey begins with loss.
Most things end, not begin, in the graveyard, but that's where "Unapologetically" starts, with "Graveyard", a moody and masterful meditation on burying ourselves in a relationship. Fans of "The First Time" might not expect such a somber note to kick things off, but it sets the musical template for what comes next, the edgy ode to selfrediscovery of "Miss Me More", the smooth sass of "Get Over Yourself", and the anthemic "Roses".
"I was going through a breakup that was really hard on my heart, and finding success at the same time", says Ballerini. "It was a big tug of war between my heart and head, and career and personal. It was messy. I didn't show it at the time, but now I get to". Indeed, these songs peel back the curtain on her personal life, but, in Ballerini fashion, they always offer her fans a way to cope together, to make the vulnerable feel empowered, and to move on to the future. And in that future? Life.
Because sometimes when you're broken, you have to learn to live again. Picking up the pieces after heartbreak are songs like "Machine Heart", which deals in the struggle for self love and perfection through tender vocals, and "In Between", which is Ballerini taking syncopated stock of her exact place in the world, "sometimes I play grown up, and sometimes I play pretend", she confesses. "Perfect doesn't exist, and I'm exhausting myself trying to be something that isn't real", she says. "And I know if I am feeling that, then 90 % of the other girls that listen to my songs are feeling that too". There's "High School", Ballerini's soft, twangy meditation on growing up, and "End Of The World", a moment to realize that, even when it feels like we might have hit our limits, life keeps going on. And life's just better once we've found true love.
But leave it to the newly engaged Ballerini to enter this phase of "Unapologetically" with a Motown tinged, tongue and cheek nod to romanticism on "I Hate Love Songs". Indeed, the back end of "Unapologetically" is all about getting lost in this love, but not losing yourself. The title track is a dynamic pop country anthem about heading into a romance with no abandon, but it took living through songs like "Graveyard" to get here. And "Music" is a stunning, r'n'b drenched dip into the emotional impact that a lover, not unlike a good song, can bring to our lives.
Lastly, there's "Legends", the album's closing track and the 1st single that ties it all together. "'Legends' feels like a song about loss, about life and about love", she says. "And it just depends on the perspective you listen to it from on how you hear it. I wrote it 2 years ago when I was going through a breakup. But now, it's a love song. It's about a love you are reflecting on. About loss, life and love".
Throughout all these songs, Ballerini and her creative partners use a dynamic sonic palate, electronic textures, acoustic instrumentation, clever beats, layered melodies and a full range of Ballerini's vocals, perfectly imperfect, unlike an auto tune obsessed generation, she embraces the gorgeous frays within her notes. And she doesn't worry about genre barriers, either.
"We let ourselves be a little more free", she says, referring in particular to her relationship with producer and collaborator Whitehead, an integral part of her creative process. "You want to make the lyrics pop, and you want to make how you wrote the song translate, and sometimes that's a banjo and sometimes that's a beat drop. If the heart of the song gets across, I don't care which one it is".
Ballerini has come a long way from her hometown in East Tennessee, and it's not an overstatement to say that Ballerini's rise has been meteoric. The Black River Entertainment artist is a Grammy nominee for Best New Artist, banked 3 consecutive # 1 songs, a record, as she's the only female country artist to have done so from a debut, played slews of tour dates and nurtured a growing reputation as one of Nashville's sharpest writers. But Ballerini, who got her start in music at the age of 12 as a young girl learning to cope with life's trials and tribulations, is never one to stay stagnant. She wanted to make an album even more vulnerable and honest than she's even been, and use everything she's lived to build that next chapter.
And part of what makes "Unapologetically" so special is that, even after opening for country greats including Alan Jackson, Lady Antebellum, Tim McGraw, Carrie Underwood and Keith Urban and headlining her own tour, in addition to winning scores of accolades, including an ACM Award, a Billboard Rising Star Award and an ACCA for Breakthrough Female Of The Year, she's kept in touch with life's most important truths, and relayed that honesty through songs that make us laugh, make us smile, make us think and make us dance.
"You have to use your intuition and your heart, and do things your own way", she says. "That's what I hope my next chapter really is. I've just wanted every song, even the vulnerable ones, to make you feel empowered. There is so much strength in being vulnerable." Vulnerable, though loss, life and love. That's living "Unapologetically".
Kenny White
Born in New York City and raised across the river in Fort Lee, New Jersey, Kenny White began his career in the 1970's, touring exclusively as the keyboard player for Jonathan Edwards and Livingston Taylor. He then became a fixture in the New York City studio scene throughout the 1980's and 1990's, producing and arranging literally hundreds of commercials for TV and radio. Commercial work enabled White to direct artists as renowned and varied as Gladys Knight, Linda Ronstadt, Mavis Staples, Ricky Skaggs, and Aaron Neville White worked on many film soundtracks as a contributing writer and musician including "Message In A Bottle", Kenny also appears on dozens of recordings of other musicians, including Marc Cohn's platinum debut album.
Astonished audiences often ask Kenny after a live performance, "how come I've never heard of you?", when in fact, the pianist, singer, songwriter, producer and arranger has been very well known in the New York recording scene for decades. He comes to the world of the touring singer songwriter following a long and successful musical journey. "Long List Of Priors", his aptly named new album, is the latest collection of original songs, indelible snapshots of the human condition, from heart wrenching to hilarious and observed with the precision of a diamond cutter. As on his past recordings, Kenny White's work in the studio enabled him to assemble a who's who of musicians and guest artists, including David Crosby, Peter Wolf, Larry Campbell, Amy Helm and Catherine Russell, along with his regular band featuring the dexterous Duke Levine on guitar, shape shifting Shawn Pelton on drums, and the masterful Marty Ballou on bass. Now add the horns, strings, and other surprising arrangements, and "Long List Of Priors" is a refreshingly original and multi layered singer songwriter recording.

He still, from time to time, tours with Judy Collins throughout North America and performs the duet "Veterans' Day" on her recent "Bohemian" CD. He often shares a stage with his good friend Cheryl Wheeler, appearing on her live recording, "Greetings", which he also produced. And though he has all but given up his days as a sideman, in 2014, he accepted an offer by none other than Tom Jones to play in his soul quartet for a sold out, 3 week US tour.

Kiana Luna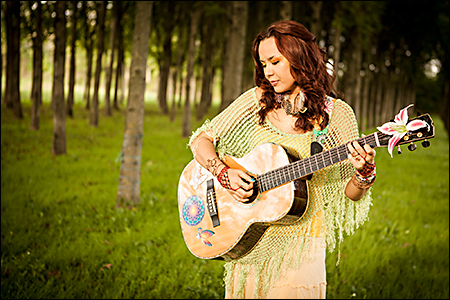 Born and raised in the mountains of Japan to a Japanese father and American mother, Kiana Luna and her two older siblings were home-schooled at the foot of Mt Fuji, until she moved to her mother's homeland of Hawaii in 1999. Kiana learned English by traveling to Honolulu throughout her childhood, so it was a natural transition for her to begin her musical career in a place where she felt at home and had spent time nurturing her multi-cultural roots.

Kiana's first musical influence growing up was her mother, who was a folk singer in Hawaii during the 60's, and then later expanded to a variety of pop, world, rock and classical music. Although without any formal training in theory, Kiana began composing piano solos at age 11, after swimming with wild dolphins in a Hawaiian ocean cove, then expanded her writing at 16, when she began creating lyrics for melodies she strummed on her mother's guitar.

After a decade of performing with various bands and around the world as a solo artist, opening for International acts such as the Gipsy Kings and headlining her own tours, Kiana's discography ranges from multiple new age releases, a compilation of folk and world music she made with her mother, and 2 EP releases of her pop-singer-songwriter music.

That being said, Kiana's 8th release in actuality is her debut full-length vocal pop album, which represents the culmination of her journeys from the mountains of Japan to the shores of Hawaii, to the boulevards of Los Angeles, to the streets of Rome, and somehow back home again.
Kiki Ebsen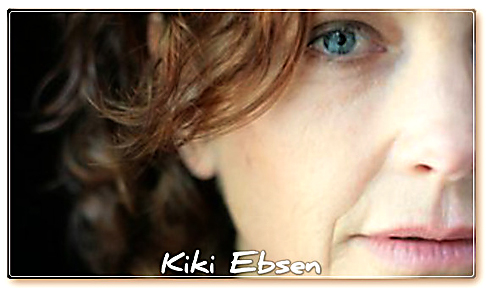 Kiki Ebsen, an accomplished singer and songwriter, known for backing up such artists as Christopher Cross, Wilson Phillips, Boz Scaggs, Tracy Chapman and many more, introduces her first original CD in five years. Already with four CD's under her belt, her latest endeavor is an impressive collection of thirteen self-penned tunes inspired by her own real life stories. The CD is beautifully packaged in a full color digipack filled with pictures and lyrics for each song. Taking a candid look at her own relationships, Kiki carries the listener on an emotional journey of honesty, passion, purpose and peace as she negotiates her way through her own darkness and eventually back into the light. This CD is sure to connect with everyone who wishes to dig deeper for the truth in their heart, past the superficial, to find... "The Beauty Inside".

Kiki started playing piano as a child, following in the footsteps of her mother, aunt and grandmother. She wasn't the only one, her cousin, Jim Pugh, is a keyboard legend and part of the Robert Cray Band. Picking up melodies effortlessly by ear, she began composing her own songs at an early age. She pursued her love of music balanced by her love of animals and nature while growing up in the coastal town of Balboa Island and on a ranch in the Santa Monica Mountains. She honed her chops in countless garage bands and eventually earned a degree in classical voice from California Institute of the Arts. Just out of college, Kiki won Collegiate Entertainer of the Year and embarked on a touring career with the legendary band, Chicago, as a keyboardist and MIDI tech.

Two tours and one record later she left them to join Al Jarreau's touring band. They performed on Johnny Carson's 'The Tonight Show' and the Arsenio Hall show before embarking on a world tour. The band featured future stars like N'Dea Davenport (Brand New Heavies), Rickie Minor (American Idol, Jay Leno's Tonight Show) and Felicia Collins (The Late Show with David Letterman).

Kiki's first CD "Red" was produced by hit smooth jazz producer Paul Brown and features inspired performances from Boney James, Buzz Feiten and Paul Jackson Jr. It was dubbed "the kind of debut most artists can only dream of creating" by the Mac Report. She went on to play live with a succession of artists including Belinda Carlisle, Bill Champlin, Peter Cetera, Tracy Chapman, Michael McDonald, Stephen Bishop, James Ingram, Jeffrey Osborne, Boz Scaggs, Christopher Cross, Dave Koz, Colin Hay and Wilson Phillips.

She found time to record another original CD, "Love Loud", with Mark Browne producing, which made the Muse's Muse Top 10 of 2002. She later reunited with Paul Brown to create "Kiki", which was added to Steve Quirk's Fusion Flavors Best of 2005 list. Says Steve, "Kiki is a sleeping giant in contemporary music, who deserves to be heard". She released a cover CD last year of her favorite songs called "Cool Songs Vol 1". She hopes to do one every couple of years. "There is just too much great music out there". Kiki's music appears on several compilations worldwide. She has opened for Christopher Cross, Peter Cetera, Emmylou Harris and Al Stewart. Kiki sometimes appears singing and playing with the Christopher Cross band. Kiki's latest album, "The Beauty Inside", is a very personal collection of songs about love and family, it was made more special by the addition of background vocals by her dear friend Kenny Edwards, who passed away only three weeks after the recording session.

Kiki divides her time between writing and performing music and facilitating equine interactive learning programs with her special herd of rescued horses (www.thehealingequineranch.com) ...and yes, she is Buddy Ebsen's daughter.

Kim Erickson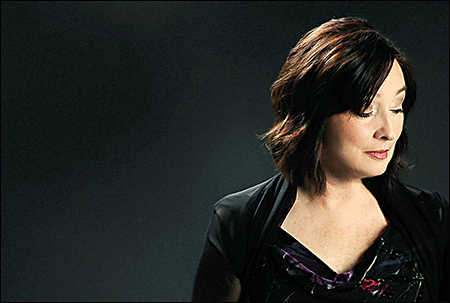 Recorded in Toronto, under the experienced guidance of producer Danny Greenspoon and double bassist Joe Phillips, who created beautiful orchestrations, Kim Erickson's new album"The Raven's Wing" features some extraordinary arrangements for small string ensemble, masterfully executed by some of Canada's best players. "The Raven's Wing", which features guest appearances by Kim's daughters, Roisin and Lesya Roberts, marks the 25th anniversary of her debut album "The Intention, The Blue".

Kim Erickson's lyrics for this group of songs speak of lost loves and the lure of great waters, walks by northern shorelines, through autumn gardens and rugged old world landscapes. The music is lyrical and romantic, conjuring dark string sounds, and Kim's interpretation is deep and intense in bringing her compositions to life. Audiences who enjoy folk, jazz and classical fusions will crave this recording.

Kim is a performer, composer and music director of soundscapes for theatre and radio. She received the 2008 CJ Arts and Heritage Award for Media and Performance Art. She has performed her original work across Canada and overseas. She has worked as a solo artist, in duos and ensembles, and in the acoustic trio Canto. Her work has been recorded and documented in various media (sound recordings, film, television, radio).
www.kimerickson.ca

www.route61music.com
Kimmie Rhodes
Kimmie Rhodes is a native Texan who grew up in Lubbock, Texas and began her singing career at the age of six with her family gospel trio. She moved to Austin in 1979, where she met DJ and producer Joe Gracey, an instrumental figure in the Austin progressive country scene who she eventually married. In 1981 she recorded her first album, Kimmie Rhodes and the Jackalope Brothers when Willie Nelson invited her to use his studio. In 1985 she recorded her second album, Man In the Moon. Her third album Angels Get The Blues, recorded at the original Sun Studio in Memphis, was released in 1989. These records led to a series of British and European tours which received rave reviews.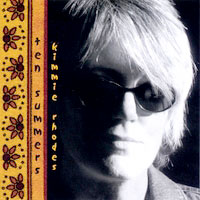 Her promotional tours created a solid fan base in the U.K. and Europe. She has headlined with her band at festivals in Canada, The United Kingdom, Germany, France, Switzerland and the Netherlands and has appeared on many European and American TV and radio broadcasts. She has also appeared at many of Willie's Farm Aid concerts and July 4th Picnics. Willie says Kimmie is "an undiscovered superstar" and together they recorded two of her originals for his album Just One Love.
Kimmie recently appeared on Austin City Limits with Emmylou Harris, Dave Mathews, Patty Griffin, and Buddy & Judy Miller, where she and Emmylou performed their Grammy-nominee song "Ordinary Heart" (nominated for Best Female Country Vocal). She has also guested on Late Night With David Letterman, performing "West Texas Heaven" at his request. Kimmie's TV appearances also include a songwriter "guitar pull" Austin City Limits show with Willie Nelson, Waylon Jennings, Kris Kristofferson and Billy Joe Shaver as well as two episodes of The Nashville Network's "Legend Series" hosted by Willie Nelson and another hosted by Waylon Jennings. Waylon said, "When I hear Kimmie sing it makes me know what the phrase 'pulling on your heart strings' means."

Kimmie's songs have been recorded by such stellar acts as Willie Nelson, Wynonna Judd, Trisha Yearwood, Amy Grant, CeCe Winans, Joe Ely, John Farnham, Waylon Jennings and Peter Frampton. Kimmie co-wrote a song, "Lines", with Waylon for his Justice release "Right For The Time". Kimmie's movie soundtrack credits include "A Heart That's True" for the "Babe: A Pig in the City" CD, "I'm Not An Angel" featured in the soundtrack of "Mrs. Winterbourne" starring Shirley MacLaine and Ricki Lake and a song in the "Daddy's Dyin' Who's Got the Will" soundtrack. Her song, "Shine All Your Light", co-written with Beth Nielson Chapman, was recorded by Amy Grant for the Touched By An Angel TV series soundtrack and CD, which reached the Top Ten in Billboard's CD charts. She recently co-wrote "Ordinary Heart" with Emmylou Harris and the song was featured in the soundtrack to the movie "Happy Texas". Emmylou's performance of the song was nominated for a Grammy.

Kimmie's 1996 CD West Texas Heaven features 12 of her original songs and includes duets with Waylon Jennings, Townes Van Zandt and Willie Nelson. USA Today says, "listening to West Texas Heaven is like a sweet unhurried ramble through bluebonnets", picking the album for their "Best Bets" section. In December, USA Today picked the CD as one of the Top Ten Country Records of 1996.

Kimmie's 1998 CD release is a compilation of original songs from her first three albums called Jackalopes, Moons & Angels. This Jackalope Records CD marks the first time these songs have been available on CD in one collection.

Kimmie 2000 release was Rich From the Journey (Sunbird), produced by her son Gabe Rhodes. Featuring a guest appearance by Gillian Welch and David Rawlings and performances by such great musicians as Kevin Savigar, the late Jimmy Day and John Gardner, the CD is a brilliant showcase for Kimmie's writing and performing abilities. Appearances promoting that record included the Victoria Folk Roots Festival, Calgary Folk Festival, and Edmonton Folk Festival in Canada followed by the prestigious Tønder Festival in Denmark.

In 2002, Kimmie released Love Me Like A Song (Sunbird). The CD features duets with Willie Nelson, Emmylou Harris, Beth Neilsen Chapman, and Heartbreaker keyboardist Benmont Tench. Players inlcude Willie, Benmont, Gary Nicholson, Kevin Savigar, Floyd Domino, John Gardner, and producer Gabe Rhodes. An adventurous journey with all new Kimmie-penned songs, Kimmie once again takes us into new musical waters and the world of her fertile imagination. The CD artwork comes from a series of Kimmie's original oil paintings, prints of which are available on her website. For purchasing information on the originals, contact Austin Galleries.

In 2003 she released a compilation of duets with Willie Nelson titled "Picture In A Frame". It's their first duet CD, featuring the Tom Waits-penned title track, a brand new Willie song ("It Always Will Be"), five original Kimmie tunes, and classics from Rodney Crowell and Willie. The record includes new recordings of past duets as well as "Rhinestone Highway", a track from Kimmie's unreleased theatrical production soundtrack, Small Town Girl. Recorded at Willie's World Headquarters in Luck, Texas with a small acoustic group, this CD captures Willie and Kimmie at their most intimate and relaxed.

Her 2004 CD release is titled "Lost & Found". This is a new set of great songs and recordings, masters that were recorded between 1996 and 2003 and are now being released for the first time, featuring a song co-written with Waylon Jennings and other tracks with a host of talented writing partners, as well as some of Kimmie's best self-penned tunes.

Kimmie's current CD release is titled "Windlbown". This record will also serve as the soundtrack for a new performance art piece featuring live music, interpretive dance, and character portrayals by Joe Sears, scheduled for its debut performance in January 2005. More information about the play can be obtained here: http://www.windblown.biz

Kimmie lives in Austin and performs with her band which includes husband Joe Gracey on bass, son Gabe Rhodes on lead guitar and Kimmie on acoustic guitar and vocals.
Kin
Rodney Crowell and best-selling author Mary Karr are scheduled to release "Kin - Songs By Mary Karr & Rodney Crowell" on Vanguard Records June 5th, 2012. Produced by Joe Henry, "Kin" marks the first collaboration between the two writers and is Karr's entry into the world of music.

Long known as a poet among songwriters, Crowell is a masterful storyteller and hit generator. He charted five consecutive number-one hits with the album "Diamonds & Dirt" and has become one of the most critically acclaimed artists in country music. Crowell's songs have been recorded by the likes of Johnny & Rosanne Cash, Keith Urban, Tim McGraw and Norah Jones.
He was recently inducted into the Songwriter Hall Of Fame between Willie Nelson and Guy Clark. After reading Karr's memoirs — "Cherry" and "The Liar's Club" — which spent over a year on the New York Times bestsellers list and allegedly kick-started the memoir craze — Crowell name-checked her in "Earthbound", a track off his critically acclaimed album "Fate's Right Hand".

"I called out to her in the darkness because she was a bona fide poet I knew could write songs", Crowell added, "and despite her professor's pedigree, she'd ridden a bike in a mosquito truck's fog". Karr has taught at Harvard and Syracuse University, where she still holds a chair in literature.

Upon hearing Crowell's songs, Karr recognized her own less-than-perfect family. "We grew up about 100 miles apart in the same stretch of east Texas Ringworm Belt", Karr said. She mentioned that both childhood homes had bullet holes in them from their parents' drunken rampages. But there's a thread of grace and redemption and at least one gospel number among their ballads and rock songs. In their most recent memoirs, Crowell's "Chinaberry Sidewalks" (Random House) and Karr's "Lit" (Harper), religion figures prominently.

They claim a deep spiritual connection made them brother and sister — or kin — and informed their work. "We settled down and raised a record", Crowell claimed. The stellar lineup of vocalists who render the songs — longtime friends of his — became extended family; Norah Jones, Vince Gill, Lucinda Williams, Lee Ann Womack, Rosanne Cash, Chely Wright, Kris Kristofferson, Emmylou Harris and Rodney himself, with Joe Henry producing.

Asked to draw the source of their respective successes in literature and music, despite early hard knocks, Crowell said, "Neither of us was a crybaby, and we kept loving everybody we shared DNA with — no matter how crazy". Karr said, "An outlaw pedigree isn't always a disadvantage for a poet", adding, "this record's about everybody".
http://publicity.vanguardrecords.com
Kina Grannis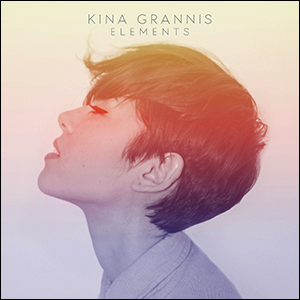 Los Angeles-based indie songstress Kina Grannis' is proud to announce the release of her sophomore album "Elements". It follows Kina's breakout 2011 debut "Stairwells" and showcases a decidedly more mature sound. Produced by Matt Hales (aka Aqualung), whose recent credits include with Paloma Faith, Alex Clare & Lianne La Havas. Kina's newest songs are filled with layered vocals and harmonies and lush, intricate soundscapes, while documenting a period of growth and change in her personal life, complete with an honesty and a vulnerability that she's excited to share with her fans.
Kina's story would not be complete without mentioning how she got to where she is today. In 2007, Kina wrote "Message From Your Heart", filmed a video and uploaded it to youtube. A few months later, her song and video aired during the Super Bowl in front of its 97 million viewers. Her debut album "Stairwells" debuted on Billboard's Top 200 chart (and #2 on its New Artist chart) due in large part to her devoted online following. Kina has amassed nearly 125 million video views and has accrued more than 835,000 subscribers on her youtube channel. Her videos have been added across MTV and VH1 networks and she has earned visits on 'The Ellen DeGeneres Show' and 'Jimmy Kimmel Live'. Kina has headlined tours around the world, selling out shows from New York to Los Angeles, London to Berlin and Sydney to Tokyo.
King Of Foxes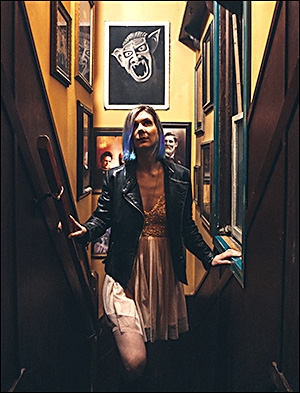 "A tough outer shell that glistens with a delicious combination of slick pop hooks and leader Olivia Street's captivating vocals, the future sure looks bright for King of Foxes" ~ Exclaim

King of Foxes offers up something of value, a musical divining rod that pulls the listener to an inner river that is at once both familiar and uncanny. Delivered in a voice equal parts fierce and fragile, frontwoman Olivia Street's lyrics are poetic and evocative, deftly interwoven with seeing eye guitar hooks and a cogent understanding of songcraft. Her signature sound is quirky and textural, incorporating elements of Brit pop and melodic indie rock that inform a well read musical style.
King Of The Tramps
King Of The Tramps is an original roots rock group, whose sound calls upon influences from modern roots rock, rhythm and blues, rock and southern country rock. Their sound has been described as 'whiskey gospel' and 'midwestern roots rock' by critics. The band has released 5 albums of original music, "Good People", 2011, "Wicked Mountain", 2013, "Joyful Noise", 2014, "Cumplir Con El Diablo", 2016 and "Wild Water", 2018.

King Of The Tramps live show is a foot stompin', hand clappin' rock and roll gospel, with plenty of crowd participation. According to City View, show reviewer Chad Taylor, Todd Partridge is 'part troubadour, part tent revival preacher, he holds court over his audience, welcoming all to the Tramps roots rock and jam band sound with the charisma of a faith healer".
King Of The Tramps takes its name for a lesser known rail legend, 'Tex, King Of The Tramps'. Tex rode the rails across the US in the 1930's and 1940's often leaving his mark 'Tex K.T.' carved into bridges, fences and buildings across the US.
With "Wild Water, the 5th album from Iowa roots rockers King Of The Tramps, the Tramps blend rock, blues and r'n'b tendencies without losing site of the 'whiskey gospel' sound that has made their live show a favorite. The Whiskey Gospel Horns (Andy Poppen, Aaron Ehrlich) and Motown backup vocals (Sarah Nevins) add polish and shine to the gritty midwestern working class sound. The album features 10 songs. Official release is set for August 2nd, 2019.
Kip Boardman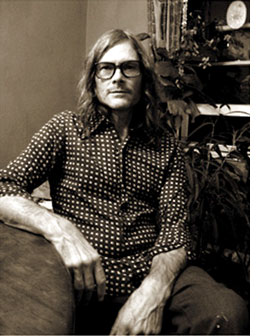 Raised in the northeast on a healthy diet of Jimmy Webb and Rolling Stones, and drawn by the warm California sun, Kip Boardman began messing with the piano when he was five or so, and much to everyone's chagrin and disappointment, never really let it go. A longtime bass player with many angeleno stalwarts, Kip has lately turned to the lonely art of songwriting and the more complementary piano and guitar.
Mostly preoccupied with dusty and obsolete forms of country, folk and pop, Kip has released two previous solo albums, 2003's 'Upon The Stars' on Ridisculous Records and 2005's 'Hello I Must Be…' on Mesmer Records. Kip continues to play the occasional show with his favorite musician ever, Tony Gilkyson and has recently toured with The Watson Twins. "The Long Weight" Kip Boardman's 3rd and most ambitious album to date was produced by Eric Heywood (Ray LaMontagne, Son Volt) and also features members of Ray LaMontagne's Pariah Dog backing band, Jennifer Condos on bass, Jay Bellerose on drums and Ryan Freeland on accordion. Along with Patrick Warren on keyboards, David Ralicke on horns and and a dream team of first-call singers comprised of Gia Ciambotti, Claire Holley and Kristin Mooney.
Earthen and halcyonic, "The Long Weight" mines the rich musical landscapes of a distinctly American songbook with shades of Nilsson and Toussaint. "The Long Weight" is a step into late afternoon sun and promises to be one of the most intriguing discoveries if not one of the best albums of 2011.
www.kipboardman.com

http://kgmusicpress.com/kipboardman.cfm
Kristina Stykos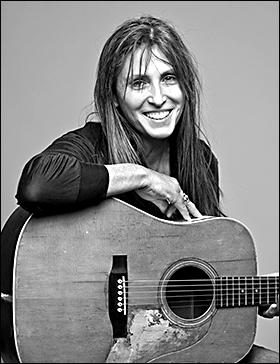 Kristina Stykos is an independent music producer, recording engineer, songwriter, radio podcast host, and performer based in Vermont, US. Her recording studio, Pepperbox Studio, is solar, wind and generator powered and fully off-the-grid. She founded a record label, Thunder Ridge Records, in 2005, to release her own material and has since produced over 20 albums for herself and clients who seek her unique combination of creative artistry and technical know-how.

After her first self-produced release, "In The Earth's Fading Light", was designated "Best Vermont Album Of The Year" by the Barre-Montpelier Times Argus, Kristina completed the next phase of her audio engineering education by earning a production certificate at the Berklee School Of Music in Boston.

She was awarded the "Best Songwriter Of 2013" designation from one of Vermont's major daily newspapers, the Barre-Montpelier Times Argus, for her release "Wyoming Territory". This album was supported in its development by the Ucross Foundation & Brush Creek artist residencies of Wyoming.

"Horse Thief" is her newest release. Her other recent albums include two collaborative projects, "Beautiful Blood" with singer-songwriter Steve Mayone of Brooklyn, NY, and "Raven" co-produced with Grammy-nominated pianist Philip Aaberg of Montana.

Kurt Deemer Band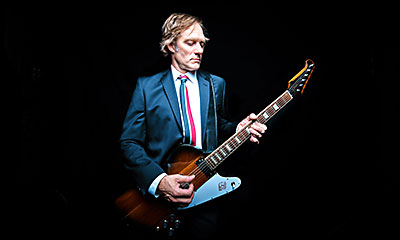 Kurt Deemer Band is a union of indie rock musicians who emerged from the Baltimore club scene and coalesced around the melodic pop songs of frontman Kurt Deemer. Many years of songwriting have given Kurt's compositions a rich and timeless feel. They draw from the same American musical heritage as Tom Petty, Dave Grohl, and Paul Westerberg to name a few. There is an unmistakable style that has been well honed yet resists the stereotypes.

Kurt Deemer Band is a shambolic mess of rock optimism, a glitch in the matrix of today's musical landscape. Real songs played with real instruments by real people. Take the red pill…

"Deemer combines a street poet's insight with the barely restrained energy of a rock and roller. The results are insightful, live wire songs that make you think, drink and dance", says Scott Mullins, program director at AAA radio powerhouse 89.7 WTMD Baltimore.

Deemer and bassist Kris Maher are Baltimore natives. Lead guitarist John Christensen hails from the Iron City, and Brit Steve Rose holds down the beat. The foursome have released 3 recordings in the past several years, and some members predate Kurt Deemer Band to Kurt's previous band, Vulgaria. A chemistry and comradery prevail, the kind that canonly come from playing countless shows and arranging heaps of songs together.

It's said that "they don't write songs like they used to…", Kurt Deemer does. But his contemporary take on a classic writing style and a uniquely driving guitar push the band in unexpected directions, venturing where ordinary power pop rarely dares to tread. The Kurt Deemer Band performs regularly in the Baltimore and Washington areas and well beyond. They invite their audience on a collective journey, delivering a unique brand of intimate songs embellished with wide ranging interpretation.
Kyle Carey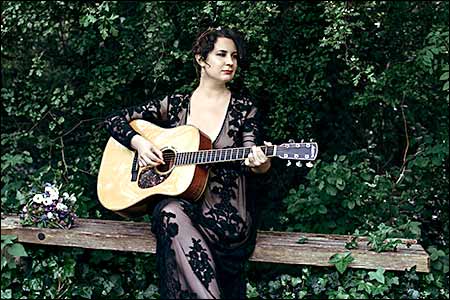 "In her gentle, modest way Kyle Carey represents both a well traveled path, but also an innovation" ~ Celtic Beat Magazine
Possessed of an elegant grace, on "The Art Of Forgetting" Kyle Carey weaves together resonant threads of Celtic and American roots music into a rich tapestry of acoustic storytelling. Produced by 4 time Grammy winner Dirk Powell, the album unites an all star international cast of musicians, Louisiana's Sam Broussard on guitar, Scotland's John McCusker on fiddle, the Netherlands' Ron Janssen on octave mandolin, Nashville's Kai Welch on trumpet, Ireland's Mike McGoldrick on flute, and North Carolina's Rhiannon Giddens on backing vocals. Powell, one of the world's leading experts on traditional fiddle and banjo styles, particularly Cajun, lends his particular skills as well.
Carey's own story is as worldly as her music, raised by her schoolteacher parents first in the Alaskan Bush, where she heard Yup'ik Eskimo spoken as often as she heard English, and then in rural New Hampshire. She studied literature in college, and then travelled to Cape Breton Island, Nova Scotia, on a Fulbright Fellowship to begin her study of the Gaelic language and its music. Carey is one of those scarce as hen's teeth Irish Americans fluent in the language of her ancestors.
That was followed by a 2 year sojourn on the Isle of Skye, there she cemented her command of the Gaelic language and fell under the tutelage of Christine Primrose, a native of nearby Lewis and one of Scotland's most revered traditional singers. From Primrose she learned the secrets of pronunciation and tone that distinguish those who sing from the deep heart of that music.
Carey has showcased that style in the traditional Gaelic songs, 2 on each album, that have graced her previous CD's and also this 3rd one. Her 2011 debut, "Monongah was recorded in western Ireland and produced by Donogh Hennesy of the acoustic super group Lùnasa. "North Star", released in 2014, was recorded this time in Scotland, and was produced by Seamus Egan, a founding member of Solas.
In her original material, however, she breaks new ground in her ability to make that style the pulse of a new American sort of folk music. The essence of that revolution lies in the real distinction Carey draws between Celtic Americana, i.e. the well traveled path of American musicians performing in the style of traditional Celtic music, and the Gaelic Americana that she writes and performs. Her music is innovative not only in its bone deep feel for Celtic tradition, but in all that she is able to graft on to it by way of a personal vision as capacious as the North American continent.
The Americana portion of this synthesis has been plucked variously from bluegrass, gospel, and Appalachian ballads and fiddle tunes, in the lyrics from personal experience, Appalachian folktale, Dustbowl narrative, the Old and New Testaments, Greek mythology, and the rough hewn poetry of West Virginia's Louise McNeill.
Celtic Beat has noted that some Celtic purists have found Carey's Gaelic Americana upsetting, which is good, as 'that is what makes her such a valuable artist'. A spokesman for the World Music Network, which will be distributing The Art of Forgetting, entirely agrees, 'Carey represents the true vision of a transatlantic artist'.
There may well be a well travelled path for folk music in these transatlantic lanes, but no one has done it like Carey, to shift into reverse, to go back to the graves of her ancestors, to learn the language they spoke, the songs they sang, and to use this knowledge in creating a new sort of American folk music, one that continues to cross boundaries, to forge alliances.
"Take the North Star for your journey", Carey sings in that duet with Rhiannon Giddens. She has done so, and it has brought her, and her audience, to this, her 3rd release, and the most fully wrought realization of her vision.