REVIEWS 2006


Kate Campbell w/Spooner Oldham "For The Living Of These Days" (Large River/Border)


"I'm completely overwhelmed. Kate Campbell and Spooner Oldham's new album of white gospel is a sure-fire masterpiece. Campbell's warm voice floats above Oldham's gentle touch of keyboards. Together they create a piece of timeless beauty, music so joyful, it will make the most evil denier of God near-religous!"

- Lira / December 2006 -

Kelly Jones "Handle With Care" (CDBaby)


"New, terrific album by Kelly Jones. Long over-looked singer somewhere between country- and singer-songwriter-tradition. Passionate and intimate, naked and deeply expressive - A gem!"

- Rootsy / November 2006 -

David Mead "Tangerine" (Tallulah!/Dotshop)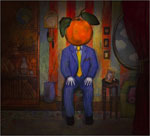 "It's moments like these, we pop-lovers live our lives for. After Kip Boardman and Richard Swift, I thought we were through with singer-songwriters carrying classical monster-melodies. But a guy named David Mead also fit this bill. You've got to listen to "Tangerine", and you've got to do it on the day of release! I'm sure there won't be a stronger album released this year - A sensation, simply put!"

- Sonic Magazine / October 2006 -


Faris Nourallah "Il Suo Cuore Di Transistor"
(Awful Bliss/Dotshop)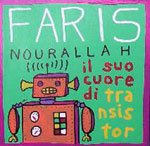 "On his new album, "Il Suo Cuore Di Transistor", Faris Nourallah gets down to the very essence and dares to use a simple and almost childlike expression. It's a perfect, loving pop-album, which rises above everything else in this world, as it's so very un-neurotic, cosy and warm."

- Dagens Nyheter / September 2006 -

Chris & Thomas "Land Of Sea" (Boo)


"You can't help but loving Chris & Thomas.The guys went to Paul McCartney's Art School in Liverpool, and made their selves a name on the club circuit in Los Angeles. They're influenced by The Beatles, Bob Dylan, Simon & Garfunkel and Nick Drake, and sure; The debut album is a rare mix of all these influences. The melodies are haunting and the lyrics are brilliant. Listen, love and enjoy. This is a bonafide classic!"

- Groove Magazine / August 2006 -



The BellRays "Have A Little Faith" (Cheap Lullaby)
"They say they play rock'n'soul. A declaration I agree fully on. It's a long, long time since I heard such energy focused on one and the same album. Singer Lisa Kekaula sounds like a young Tina Turner on stereoids. A smash on the mouth and smooth velvet sheets. That's what you hear in the albums best tracks; 'Maniac Blues' and 'Third Time's The Charm'."

- Trots Allt / July 2006 -

Salim Nourallah "Beautiful Noise" (Tapete Records)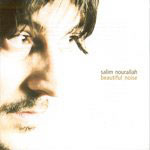 "Spend your vacation in the company of Salim Nourallah. Follow him in the landscape of lost love, in the back alleys of disappointment and in the bittersweet sting of desperation that always ends with a soft and slow emergency landing. On "Beautiful Noise" you will all get your fill with pop-melodies in the land of Beatles, and in the contemporary fields of Damien Jurado and Sufjan Stevens."

- Otakt / June 2006 -

Kiki Ebsen "Kiki" (Painted Pony Media)


"I have followed Kiki since her debut 12 years ago and she is well worth the attention. With her well-crafted and personal songwriter "pop" somewhere between Carole King, Charlotte Martin, Norah Jones and Vonda Shephard, she got herself a place in my heart. The new album is no exception. She continues to deliver the same sort of high quality stuff and a cool thing with this album is that she have done some really damn cool versions of her personal favorites like Matchbox 20's "Unwell", Traffic's"Low Spark Of High Heeled Boys" and Dionne Warwick's "I Say A Little Prayer" which could have been done by Eva Cassidy. Beautiful album by a beautiful artist. What else do we need?"
- Melodic Net / May 2006 -

Bob Cheevers "Texas To Tennessee" (Back 9 Records)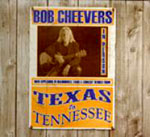 "Bob Cheevers has spent 40 years in the business, and written well over a
thousand songs. Here's another album, to follow 'Gettysburg To Graceland', with a bunch of songs about everyday life, in, and around, the Mississippi delta. It's honest, a bit nostalgic, very convincing and Cheevers has a voice like few others.
A voice that fits like a glove in the more bluesier numbers."
- Groove Magazine / April 2006 -

Emm Gryner "The Great Lakes" (Dead Daisy Records)

"After the latest, very personal cover album 'Songs Of Love & Death' - where she did interpretations and soft versions of some Irish artists songs - Emm Gryner is now releasing this limited album, to be sold only on tour, and on her website. Ten of the eleven songs are composed by Emm herself, and the eleventh is a collaboration between Emm and Mike Rowe. She sings, plays, produces, records, mixes and do the cover art all by herself. Among other things. This is the pure essence of the word 'Homemade'.
But it doesn't sound at all anything like it. On the contrary. 'The Great Lakes' is a brilliant collection of songs, and Emm is once again showing that she's a great interpretator of songs - This time her own. Listen to the scaled-down piano-ballads 'Billy Hang On', and 'Star/Crossed'. Her voice crawls under your skin, and the melodies seeks themselves all the way into your brain, where they both entertain you, and worries you.
It's equally fascinating to hear the fast-driving 'Win The West', and 'Case Of Tornadoes' - Songs I'd rather hear on the radio, instead of the usual muzak we're fed with every day.
Later this year, Emm is releasing the album 'The Summer Of High Hopes', the ordinary way - Through her label Dead Daisy Records, and through regular distribution-channels (In Sweden through 'dotshop.se'). I can't really believe that it's as good as this one, but you never know..."
- Trots Allt / March 2006 -

Steven Jaymes live at Caffrey's, Borås

"After a bit of a slow start, most of this evening turned out to be a fantastic experience. Steven Jaymes is a singer-songwriter from New Zealand, but now living in Australia. For the moment he's on a short tour of Scandinavia. Tomorrow he'll be in Norway, but yesterday he stopped by in Borås.

On his latest album, "Hemingway's Cats", he is kind of jazzy, well produced, but a litle bit too kind and soft. This is also the impression when he sits by his piano this evening. But after a while, you can hear that he has a lot of more blues in his veins, than the album shows. He's doing a great Ray Charles-cover, and his show really takes on to a higher level.


But it's still something missing. The piano is a bit too high in volume, to really create that intimate atmosphere. Steven's whiskey-soaked fits very well in with the surroundings, and pretty soon that really spontaneous feel starts to show. He brings on his guitar and everything just sky-rockets.

It feels a bit like taking a step back to your own heritage. Everything falls in place when Steven takes the role of a true singer-songwriter. But soon the feel changes pace once again. He asks a guy from the audience to take on the guitar, while he steps back to his piano.

Then the roof really fells off!

This moment is quite astonishing. The blues is not just present, it sits down in the easy chair, sipping on the drinks, and stomps it's feet. The music demands attention of every atom present in the room.

Poor, poor you, if you weren't there!"

- Borås Tidning / February 2006 -

Kip Boardman "Hello I Must Be..." (Mesmer Records)
"Kip Boardman wasn't even born then, but the way that the re-creates the
early 70's most sunny westcoastpop of America, really suggests that his
been living in that era all of his life!"
- Dagens Nyheter / January 2006 -