ALBUMS 2009


week.50
Joni Mitchell, James Taylor & Phil Ochs
"Amchitka - The 1970 Concert" (Greenpeace)


"A historically important concert. It shows us the American singer-songwriter movement in a turning point between the 60's and the 70's. If you're the least into this kind of music and our very own history, you'll have a lot to learn from this historical recording!"

- Henrik Friis / Gaffa Magazine -


"We can finally all take part in this historical significant concert. The three artists are all on top of their craft. A musical, as well as humanitarian, benefaction!"

- Johan Kronquist / Göteborgs Fria Tidning -


"Today, all of us are aware of how we've put or planet in danger. But there once was a time when long-haired idealists, fighting against the global expansion of capitalism, tried to warn us of what would come. For one of their intervention actions (followed by the creation of Greenpeace) they turned to Phil Ochs, James Taylor and Joni Mitchell to give a concert were the profit would be used in benefit for this 'green peace'. Because not only were these people intelligent and passionate, they also had good taste in music! Obviously there's a great dose of nostalgia for some listeners in here, but the quality is eternal. Don't miss it!"

- Jacques Brémond / Le Cri Du Coyote Magazine -


"These renditions are better than any authorized live album, better than seeing the artists in concert today (unfortunately, in the case of Phil, that's impossible). You see, these recordings were made before they were self-conscious, when they were brimming with creativity, before they were worn down by not only the business, but the world. To listen to Joni Mitchell sing 'A Case Of You' is to understand why classic rock is truly classic. We've got to get ourselves back to the garden. And going back to the greats is a good place to start. When it was about songs, not corporate tie-ins. When your relationship with your audience trumped all other associations. Listening to Joni tonight brings tears to my eyes. I just wanted you to know."

- Bob Lefsetz / The Lefsetz Letter -


"Historic 1970 benefit concert by three folk music legends that led to the founding of Greenpeace. Back then, we were all younger than yesterday. Ochs was aged 29, Taylor 22 and Joni 26. As this release attests, it was an era when great songs appeared legion."

- Arthur Wood / Maverick Magazine -


"Countercultural polemic is rife. Ochs provides the biting polital digs, while Taylor and Mitchell are the acoustic-wielding troubadours, singing hymns to mother earth."

- Ross Bennett / Mojo Magazine -


"History in the making all around!"

- Mike Davies / Net Rhythms -


"The protest was unsuccessful, and the testing went ahead, but the war was far from lost, and Greenpeace went on to become an extremely powerful voice for those who cared about the Earth and Environment, and against those politicians and business men who through action and inaction threatened the delicate balance of true nature."

- Martin Smit / Next Big Thing -


"This is a 2-CD set featuring much more than just music. It's done for a great cause, and by people who wanted to make a difference. Three of them making a big difference was Phil Ochs, James Taylor and Joni Mitchell..."

- Mattias Ransfeldt / Nya Skivor -


"In this historic recording you find three amazing artists, captured at a brilliant moment in time. Phil Ochs is burning with conviction, James Taylor sings like an angel and Joni Mitchell gives you nothing but goose bumps all over. A great musical document that really captures the spirit of the times!"

- Henrik Lindén / Red Hot Rock Magazine -


"This recording of the legendary concert 'Amchitka' in October 1970 is the timeless message that it will always be possible to change the political decision making process in a peaceful way. 40 years later this positive message is still true... more than ever."

- Valére Samperman / Rootstime -


"As this recording proves; Something of historical significance was in the making!"

- Anders Dahlbom / Sonic Magazine -


"Ochs delivers a batch of earnest protest strumalongs, Taylor is typically downbeat and sardonic, scoring high with 'Fire & Rain', and Joni blow the opposition away with a set of some of her choicest early songs - 'My Old Man', 'Woodstock' and a gorgeous "For Free'."

- Adam Sweeting / Uncut Magazine -

week.49
Clarence Bucaro "New Orleans" (Hyena Records)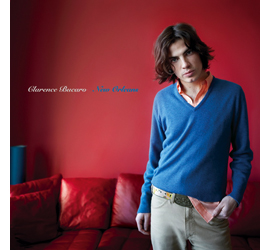 "On 'New Orleans', this talented singer-songwriter allows you to listen to his process of finding comfort and relief after the termination of an intense love affair in New Orleans in 2004. Clarence Bucaro first had to learn to live with these pains prior to being able to release his emotional and painful journey to the broad audience. A true top album from a very soulful artist."

- Valére Samperman / Rootstime -


"The heartfelt nature of the songs give the record a uniquely soul-baring ambience in spite of the often quite raunchy settings he and his fellow-musicians have provided. From the tender confessional of 'It's Only You Tonight' to the gritty sousaphone-generated funk rhythms of 'Let Me Go Of You', the "skewed-rock" of 'The Other End' to the desperate romanticism of 'Matters Of The Heart', this disc soon proves more than the sum of its parts."

- David Kidman / Net Rhythms -



week.48
Dave Rawlings Machine "A Friend Of A Friend" (Acony Records)


"In Rawlings' kind of quiet voice, lies something that makes this a very talented, alternative country-album. One of the tracks melds together Conor Oberst's 'Method Acting' and Neil Young's 'Cortez The Killer', making it the best definition of 'americana', ever..."

- Lars Nyhlin / Musikindustrin -


"Gillian Welch's other half cuts, fine familiar-feeling first solo album - And just let's get one thing out of the way first: Anyone who love's Gillian Welch, will love 'A Friend Of A Freind'!"

- Barney Hoskyns / Uncut -

week.47
Rhett Miller "Rhett Miller" (Serial Lady Killer/ADA)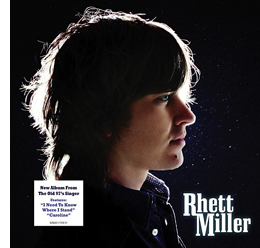 "If there's anybody out there still remembering Ryan Adams, now's the time to forget about him - Rhett Miller is everything we have ever hoped for in that bag!"

- Patrik Forshage / Nöjesguiden


"The impossibly youthful looking Rhett Miller is a busy man. Not only has he fronted the powerpop/country/rockers the Old 97s for fifteen years but this is his fourth solo album in the same period, which makes all the more impressive that he maintains such a consistently high musical standard.

Throughout the album Miller allies the industrial strength pop tunes he's best known for with equally killer lines that are among the best he's ever written, and the results are infectious and irresistible."

- Jeremy Searle / Americana UK -

week.46
Vic Chesnutt "Skitter On Take-off" (Vapor Records)


"The second album from Vic Chesnutt this year, is a stripped down affair. Recorded in one long take, completely without overdubs. Hardly surprising at all, since the producer here is Jonathan Richman, never the big, bombastic productions guy..."

- Lars Nyhlin / Musikindustrin -


"Vic Chesnutt is a productive fella, 'Skitter' is his second album in 2009. Vic Chesnutt has not experienced any commercial break-through on a larger scale, so far, but he is highly respected among musicians, where artists such as R.E.M., Smashing Pumpkins and Madonna have recorded his
songs.

It's not earth shattering time now, either, when Jonathan Richman and his drummer Tommy Larkins have gotten Chesnutt to record nine songs live in the studio. The music is stripped-down to virtually only acoustic guitars (and occasional drums) and the soulful voice of Chesnutt.

The result is, if not out-standing, so at least very well-done. Good songs are good songs, regardless of how you arrange them, and adding to this, the ability to write really sharp lyrics, you have every reason on earth to listen!"

- Johan Elfström / Värnamo Nyheter -

week.45

Brilliant Mistakes "Distant Drumming" (Aunt Mimi's)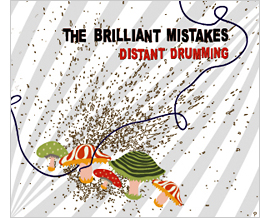 "The new album sees this New York-based outfit in fine melodic form - Piling relentlessly catchy hooks one on top of the other, a radiant rock album from this well practised three-piece!"

- Sean McGhee / R2 Magazine -


"On 'Distant Drumming', The Brilliant Mistakes sound like the Davies-brothers in Kinks - Complex free, enchanting and classical pop songs, that will bring pleasure to its listeners, and which can be played as such on any self respecting hits radio station!"

- Valére Samperman / Rootstime -


"This is quite an enjoyable album that bring thoughts to Paul Simon, Semisonic and even James Taylor - These guys make sunny and classic 70's pop, and I bet Dan Wilson of Semisonic has a copy of this album!"

- Kaj Roth / Melodic Net -



week.43
Joe Cassady & West End Sound "The 47th Problem"
(Avenue A Records)


"Joe Cassady, from New York City, performs Americana with streaks of rock'n'roll, in the tradition of Kris Kristofferson, Bob Dylan, Lou Reed and Tom Petty. His voice is whiny, almost out of tune, but once you've sunken into the music you begin to appreciate him. The lyrics are full of references to the American literature history of the 20th century. Some songs, like 'Big Wave' are absolutely brilliant!"

- Cyril Hellman / Rocky Magazine -


"Joe Cassady and his band caught some attention a couple of years ago with their nice Americana from Manhattan. 'The 47th Problem' is a nice effort, the songs are good. I can hear clear connections with another Manhattaner, Willie Nile. Since Willie is one of my favourites you can tell that I'm really into this, as well. Nothing new, nothing exceptional, but really, really good!"

- Petter Seander / Red Hot Rock Magazine -

week.42
Amy Allison "Sheffield Streets" (Urban Myth)


"Only three tracks in, and already making claim for a space on the year-end-best-of's!"

- Mike Davies / NetRhythms -


"It's almost impossible to dislike the beautiful songs on this album!"

- Johan van Zundert / The Country Startpage -


"With her childlike angelic voice, Amy Allison succeeds in catching the listener by the heart, and touches the soft strings with her emotional and honest singing. 'Sheffield Streets' is a rather short but intensively enjoyable album, from one of the greatest voices ever, in alt-country music!"

- Valére Samperman / Rootstime -

week.41
Keith Miles "Beyond The Headlights" (House Of Trout)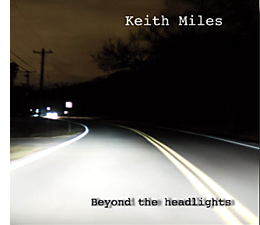 "The craftsmanship of Keith Miles as a composer of heartfelt music and lyrics, is demonstrated in the eleven songs on 'Beyond the Headlights'. His expressive way of singing brings relief to the listener, and the stories told are meaningful and truthful."

- Valére Samperman / Rootstime -


"Keith Miles and his band of ultra accomplished musicians have crafted tunes of hope and subtle power. Deceptively simple things these, hiding intricate arrangements of steel guitar, and mandolin gliding sweetly along with the bass, country pop at its finest.

These are songs about not just the journey, but the better places that journey might, no, WILL take us, if we just decide to keep driving.

All is not sugar coated however; Miles swings deep into the soul and loneliness of the long distance driver, as he travels across the dark night and contemplates sorrows and stories from the shifting past.

A sincere, heartwarming collection!"

- Martin Smit / Next Big Thing -

week.40
Jeff Larson "Heart Of The Valley" (Human Nature)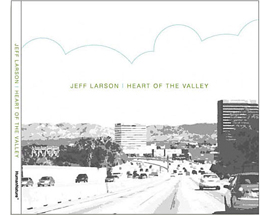 "Jeff Larson does not make duds, and with him partnering with America's Gerry Beckley, you know the standards are high. Essentially, this a project of Beckley and Larson together. 11 new songs which will please all lovers of breezy soft rock sound. There isn't a single weak track on the album. It's filled with awesome acoustic guitars, interesting lyrics, sweet vocals, lush harmonies and memorable melodies!"

- Bruce Brodeen / Not Lame -


"Let's face it; a Jeff Larson disc is a no-risk proposition. If you enjoyed his previous releases, and/or you're a fan of America, and/or you're a fan of the laid-back 70s California sound, you've got your album of the year!"

- Steve / Absolute Powerpop -


"After the refreshing 'Left of a Dream', Jeff Larson is back with a new album, 'Heart of the Valley'. This time, Jeff worked in collaboration with Gerry Beckley (of America) to write 11 new songs which will please all lovers of the breezy soft rock sound. Here we can really feel the two musicians performing with the same level of music passion and feeling."

- Arnaud Leger / Westcoast Music -

week.39
Anna Wolfe "Love" (Muddy Sunshine)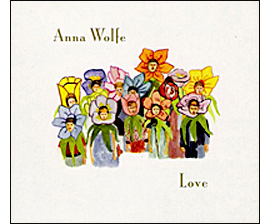 "Ballads for a particular kind of 'Love'...."

- Michele Manzotti / Il Popolo Del Blues -


"While 'Love' is, in many respects a rather standard folk album in much of its style and content (the recurring images of nature and water and tales of sailors, etc., are pretty stock to say the least), what sets it apart from so many others is the delivery, which lifts it to another level entirely!"

- Christopher Nosnibor / Whisperin' & Hollerin' -

week.38
Zachary Richard "Last Kiss" (Artist Garage)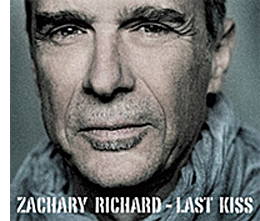 "After 15 years he's finally back, the master, with superb songwriting, melted down in the cajun and louisiana spirit, crafted in heavenly harmonies."

- Frank van Engelen / Blues Magazine -


"'Last Kiss' is a strongly recommended work, from a native, southern, American artist who switches between French and English language for his cajun & zydeco influenced songs, but who can sing everything in both languages, in a fantastic and emotional way!"

- Valére Samperman / Rootstime -


"There's music in Zachary Richard's blood! 'Last Kiss' breathes romance and a large portion of commitment. His craftmanship rounds up the whole package, making this an exclusively strong CD!"

- Rein van den Berg / Johnny's Garden -

week.37
Darren Deicide "The Jersey Devil Is Here" (Ever Reviled Records)


"Yeah, messy, bluesy rock, with a steel-stringed guitar, is something Darren Deicide controls very well. And the sound is great... Or... I mean... The sound is abrupt, inspired and dirty - just like it should be! He does it better than many others. It makes me quite curious..."

- Gary Landström / Groove Magazine -


"Being born on Halloween, this bluespunker brings a mix of blues, boogie, punk and rock'n'roll. Darren Deicide is a journalist which sings morbid, raw and anarchistic lyrics full of criticism and knife-sharp wording. The real devil should get worried about this new cyanide based competitor - 'The Jersey Devil'."

- Valére Samperman / Rootstime -

week.36
Chris Laterzo & Buffalo Robe "Juniper and Pinon" (Yampa)


"I believe it's my obsession with melodies, that makes me want to return to this album over and over again. Chris Laterzo is simply a genius in putting together straightforward melodies. Natural, with a classic beauty, and a healthy dose of romance. Just listen to the fragile, mandolin-decorated "Those Were the Days", a folk-rooted orgy in cuteness, impossible to defend yourself against!"

- Johan Kronquist / Rootsy -


"Chris Laterzo looks and sounds like a carbon copy of California in general, and 70's westcoast rock in particular. When you listen to the album it's also early 70's and California all the way. But this is definietly not a carbon copy, but irresistible sun-soaked music, with great harmony-singing and smart guitars en masse. Poco, Eagles and Buffalo Springfield are flickering by, and there I sit, with a big, pleased grin on my face!"

- Magnus Sundell / Trots Allt Magazine -

week.35

Count To Fire "Songs That Remind Me Of You" (Count To Fire)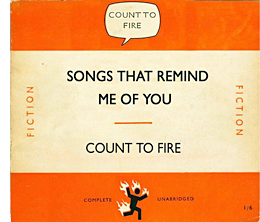 "I love the rhythm and I love the changes - These are songs that really stick in your mind!"

- Johan van Zundert / The Country Startpage -


"This is definitely not a party album, but rather one that sits with you, when you are eager to absorb some great tunes!"

- Mr Blue Boogie / BillyBop -

week.34
Johnny Hawthorn "Death & Taxes" (Abe's Records)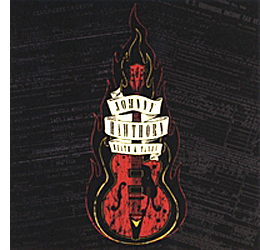 "A unique mix of roots and blues, showing many different textures in guitar-sound - 'Death & Taxes' ends up as an extremely diverse sounding roots recording, putting this L.A guitarist on the map, once and for all!"

- Ron / Rootstime -



week.33
Albert & Gage "Dakota Lullaby" (Moonhouse Records)


"The new album by Christine Albert & Chris Gage, subtitled 'The Songs Of Tom Peterson', is a very fine collection of songs by the little-known songwriter!"

- Arthur Wood / Maverick Magazine -


"In 'Dakota Lullaby', the professional artists Christine Albert & Chris Gage are in 12 songs bringing a beautiful musical tribute to their friend and songwriter Tom Peterson. The big diversity in the songs makes this album a very enjoyable one!"

- Valére Samperman / Rootstime -

week.32
Steven Casper & Cowboy Angst "Topanga Ranch Motel"
(Silent City Records)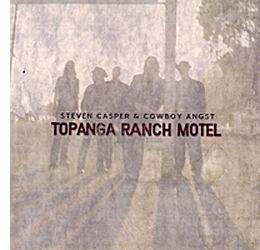 "Shit - This is one helluva groovy EP that Steven Casper and his band delivers! On one hand you have the typical midwest groove a la John Mellencamp, and on the other hand you have the Jonny Kaplan sort of midwestrock. And somewhere between the mish mash of styles you have a 'violin-joyfilled-orgy'. And hey - do not forget the cool voice of Steven Casper!"

- Pär Winberg / Melodic Net -



"Steven Casper & Cowboy Angst just released this new mini album on which they sound alt country in the likes of Jayhawks, Wilco and assorted acts! Great music! Nice Tunes! Give us quickly more!"

- Mr Blue Boogie / BillyBop -

week.31

Craig Bickhardt "Brother To The Wind" (Stonebarn Records)


"Craig Bickhardt is a subtle lyricist who conjures the extraordinary from ordinary events in life's journey. The new album is a very satisfying collection, you'll find yourself listening to with regularity."

- Arthur Wood / Maverick Magazine -



"Craig Bickhardt's capabilities as songwriter need no further introduction or praise, but he also convinces strongly as singer of his own compositions, with a little help from his musical friends."

- Valére Samperman / Rootstime -



week.30
Too Slim & The Taildraggers "Free Your Mind" (Underworld)


"Their music is like a journey through all the different styles of American rootsmusic. Like always, Tim Langford a.k.a Too Slim guides us through an hour of the finest of American roots and blues!"

- Ron / Rootstime -


"'Free Your Mind' is the new album from Seattle-based Too Slim & The Taildraggers, featuring an impressive musical expansion from the band!"

- Salvatore Esposito / Il Popolo Del Blues -


"'Free Your Mind' is not your standard Too Slim-album, but once more we do love the sound of this band. The new album is a great one, well worth being in any serious blues collection!"

- Mr Blue Boogie / BillyBop -



week.29
Lightning Red "The Groovemaster" (LR Productions)


"Well crafted pieces that take you on a ride of musical styles without genre, but with great slide playing, creative songwriting, funky shuffles, and most of all with talent.....and with awesome playing and variation!"

- Ron / Rootstime -


"With the release of 'Groovemaster', Lightning Red is on the road again and ready to show the world that he is still a master at the guitar! Killer licks, ditto grooves and trademark vocals are the master ingredients for his recipe!"

- Mr Blue Boogie / Billy Bop -



week.28
Dan Hubbard & The Humadors (www.danhubbard.net)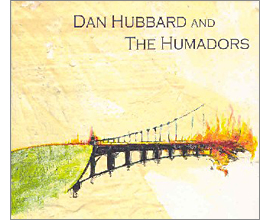 "After 3 'do-it-yourself-albums, Dan Hubbard now launches his first album with a full band. Featherlight rock and pop, with similarities to the sounds of Ryan Adams and Counting Crows, but surely no imitation. Songs with great authenticity, beauty and pride, as well as honest lyrics straight from the heart!"

- Valére Samperman / Rootstime -


"'Dan Hubbard & The Humadors' is a truly exceptional album that need to be heard for sure! The atmosphere is right and makes me long for Gruene Hall once again, and the many gigs I saw there, that sounded just like this album!"

week.27
Fur Dixon & Steve Werner "Travelers" (Grass & Gravel Records)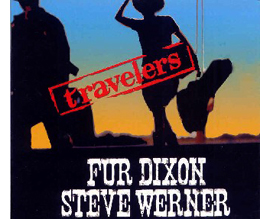 "Fur and Steve make fantastic country-soaked folk-songs about big highways, big heartbreak, the lure of home and the love of friends. It's impossible not to be charmed. Besides, how can you resist a woman called Fur?"

- Beth / Lonesome Music -


"Fur Dixon and Steve Werner are both top-notch singer-songwriters and the combination of their guitar picking creates some great roots-road- music. Filled with a lot of cowboy-twang and feel-good-harmonies, the album delivers a great soundtrack for a hot afternoon in packed dance hall with a cold Miller (or any other brand your prefer!) in your hand."

- Mr Blue Boogie / BillyBop -

week.26
Doghouse Roses "How've You Been All This Time?"
(Yellowroom Music)


"After two EP's and one single, Doghouse Roses debuts with a stunning full-length album, containing ten folk-pop songs that share influences that go from Sandy Danny and Linda Thompson, to Pentagle and Fairport Convention."

- Salvatore Esposito / Il Popolo Del Blues -


"Iona McDonald's voice is a real sensation!"

- Johan van Zundert / The Country Startpage -

week.25
Michael Tomlinson "The Way Out West" (Desert Rain)


"A honey-warm voice combined with earthy, uplifting lyrics!"

- Johan van Zundert / The Country Startpage -


"With his first release in ten years, Michael Tomlinson has delivered a soft folk and rock album that is enjoyable from song 1 to song 10. Well crafted, arranged and produced in total DIY-style."

- Valére Samperman / Rootstime -

week.24
The Molenes "Songs Of Sin & Redemption" (The Molenes)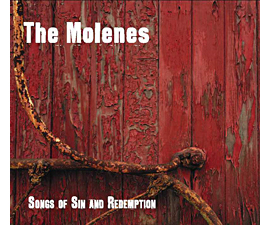 "Impressive sophomore album from Portland country-rockers!"

- Maurice Hope / Americana UK -


"'Songs Of Sin & Redemption' is full of vitaly and ideas, and sure is high quality roots-rock!"

- Michael Hingston / Country Music People -


"Dave Hunter's band of merry men produces a powerful and confident alt-country-roots-record, with hints of rockabilly mixed in for good measure!"

- Cat Norris / Maverick Magazine -

week.23
The Good Intentions "Poor Boy" (Boronda Records)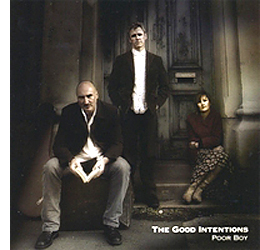 "This is a trio from Liverpool, with some additional members in California, sounding like the Beatles in a nice, country-mood....."

- Bengt Eriksson / Hifi & Musik Magazine -


"The Good Intentions consist of R Peter Davies, Gabrielle Monk and Frank Roskell, and whilst based in the UK this record oozes the influences of the Byrds, The Long Ryders and Neil Young (Harvest-era).

It's a quiet record with mandolin and pedal steel, combining with the trio's understated vocals and guitar plucking taking front stage. On songs such as 'You Love Jimmy Rodgers', 'You Can't Call It Country' and 'She's In A George Jones Mood' the band lay down their country template.

On the final track 'From Liverpool To Nashville' the band are looking back at their influences and looking forward to that trip to the home of country music, and on this evidence The Good Intentions will be welcomed with open arms there.

The GI's are from Liverpool and this is their debut CD, mainly recorded in Sack The Cat Studios in Liverpool. The songs were then sent over to California where Charlie McGovern from Boronda Records added further contributions from various studio musicians such as Mike Stinson, Rick Shea and Rob Douglas.

This record needs to be discovered by the likes Bob Harris (Country) to get more airplay that this stellar CD richly deserves. In a similar vein to the Rockingbirds, who failed to make any real impact, let's wish The Good Intentions better luck."

- Andy Riggs / Americana UK -

week.22
Phyllis Sinclair "Fathomless Tales From Leviathan's Hole"


"With her second album, this Canadian artist installs herself in the great family of female singer-songwriters, with very good arguments.

Raised by her mother and grand mother, a Cree Indian woman, she started to write songs in the end of the 70's, but for a long time she gave priority to family life and her journalist profession. It wasn't until 2003, that she recorded her first album 'Fence Posts & Stones', which received a warm welcome and several awards.

Here she returns with 12 self-composed songs. Elegantly produced by Stew Kirkwood, who also plays a number of instruments (keyboard, pedal steel guitar, electric guitar), the album displays a folk dyed in country rock of good quality.

Phyllis' very pure voice reminds more of Judy Collins or Mimi Farina than of Joan Baez. If you're looking for the kind of pretend-folk which is being praised to the skies by some media, then this is probably not going to suite your taste. But if you're looking for the pleasure of a certain timeless classicism, then you should make a trip with Phyllis."

- Jacques Brémond / Le Cri Du Coyote Magazine -


"Folky story songs sung by a lady of conviction. Fully acoustic, ' Fathomless Tales From Leviathan's Hole' is an admirable collection of songs."

- Larry Kelly / Maverick Magazine -

week.21
Joe Moe "Mainland" (Puluphonic Records)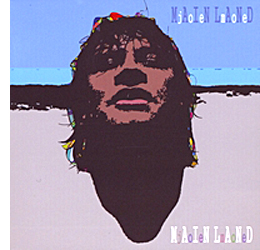 "'Mainland' is an album full of unexpected moments, by a very promising artist, who has a lot to offer in his own, original way of performing unconventional songs with an Hawaiian spirit!"

- Valere Sampermans / Rootstime -


"Hawaiian art pop. It's not something you see every day......

You wont have heard much like this before. You wont have heard anything like this before. This album should have been the soundtrack to a late 1960s film. It would be a love story about a boy who leaves Hawaii to follow his dream, to find fame and fortune and true love, but who can't leave the melodies and the feel of home behind for long. He hears the acoustic and psychedelic pop of the day and twists into it the sounds of his childhood. Joe Moe is the guy in that film and this is extraordinarily entertaining, and at times a little disturbing art-pop (the Van Dyke Parks song 'Cowboy' drums up some ghostly horse rider).

Thankfully, it all ends happily ever after......"

- Lynne Pettinger / Americana UK -



week.20
Naomi Sommers "Gentle As The Sun" (American Melody)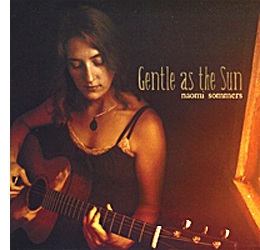 "Third album from Naomi Sommers is an absolute joy! With a maturity of songwriting and arrangement well beyond her years, Naomi just has to be a name we'll hear more of. The genre is old-timey folk, but delivered in such a relaxed way, that you can't help yourself tapping away a foot, right there on the old back porch. Let it warm your soul - Magnificent!"

- Alan J Taylor / Maverick Magazine -


"There is a maturity and assuredness to the lyrics of the songs on the album, written by Sommers, which as with, say, those of Paul Simon's, are in a deceptively easy conversational style, although in reality every single word must have been carefully chosen. The melodies are very strong too, with some luxuriant passages. The one cover on the album is Don Gibson's classic 'Sea Of Heartbreak', which works really well, and sits perfect among Sommers' originals."

- Tom Travis / Country Music People -

week.19
Danny O'Keefe "In Time" (Bicameral Songs)


"A new album with Danny O'Keefe - The first one in many years. What else is there to say? Maybe I should just quote Lennart Persson's one-word-review of Dave Edmund's best album 'Get It' in Larm Magazine, thirty-two years ago. 'Buy!'."

- Magnus Eriksson / Rootsy -


"This is the third album in twenty years for Danny O'Keefe. As always, the album features great songs beetween country and folk, with influences from blues and soul."

- Salvatore Esposito / Il Popolo Del Blues -



week.18
Slowman "The Best Of Slowman" (Slow Records)


"Here's a man that will make you remember what rock'n'roll should be: rock-infused funk and blues packed with energetic hooks and infectious melodies."

- Freddy Celis / Rootstime -



"Slowman's, aka Svante Törngren, new album, 'The Best Of Slowman', has an interesting title. And after listening, and some afterthought, I find it a rather fitting name. This could very well be an album from someone that has released a number of records during the years. Also, it feels like an album from someone that has created music for many years and that has rounded up quite a lot of music, and is now presenting some of the best parts to us.

For those that like blues rock and to some extent country rock, this is a fiesta. 15 really good tracks, with wonderful guitars and a frontman that stands steady and has a great expression. And considering all the giants in this genre, it really takes someone who is able to fill out his clothes to be able to go all the way here, and I really feel that Slowman is that someone."

- Pär Berglund / Meadow Music -

week.17
PG & Frank "Chasing The Wind" (Steel Mountain Records)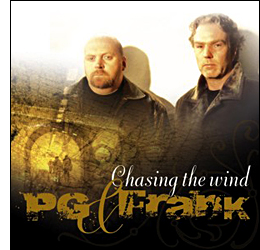 "Another great performance from the south of Norway, by country duo PG & Frank, who bring their self-written songs in a way one would only expect to hear from real Yankees. Quality top music from the country of Midnight Choir and Madrugada!"

- Valère Sampermans / Rootstime -


"Recorded in both Norway and Texas, music on the very highest level."

- Johan van Zundert / The Country Startpage -

week.16
Graham Nash "Reflections" (Rhino Records)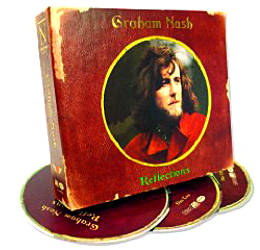 "To include almost fifty years of music in three compact discs is not a simple task, especially if you want to add extra value to an anthological project, giving it a flavor that goes beyond the one of a pure retrospective release. Thanks also to the precious contribution by Joel Bernstein, photographer and archivist of CSN&Y, Graham Nash manages to pack a well-balanced boxed-set, where the best things of his production are enhanced by six new songs, six alternate versions and twenty-one new mixes.

Always considered the feather-weight of CSN&Y, the Ringo Starr of the 'American Beatles (that's what they called Crosby Stills Nash & Young in the early 70's), Nash seems to me closer to McCartney for the common romantic vein and for a certain taste for well-crafted pop songs, which stands for 'popular' music indeed, both traits that emerge as the stylistic figure of 'Reflections'.

The theme of this musical journey through five decades is Graham's voice, indifferently at ease with the pop tunes of the Hollies, with the delicate and introspective mood of the folksinger, and – when electric guitars come up front – with the rocking numbers.

The booklet, as in the Rhino box dedicated to Crosby, is spectacular. With its 152 pages, this is a small book embellished by Graham comments to each song and by the huge number of photos, most of them unpublished.

To select the final track-list, Graham has tried 44 different ones, listening to them and looking for the best combination for almost a year and a half: 'With all the concerts we've done and all the live stuff that we recorded, it was a little difficult, but there will be other box sets. We haven't stopped here. As I say, this is a milestone, not a millstone. Even though I looked backwards on my career to put out this box set, this isn't stopping me from moving forward'. Dedicated fans will be looking forward to these releases. Meanwhile, even those who know Graham's discography in details will enjoy experiencing again the beauty of these songs through the new mixes: it will be like discovering new colors in the garden of your backyard."

- Francesco Lucarelli / Buscadero Magazine -

week.15
"Born To The Breed - A Tribute To Judy Collins"
(Wildflower Records)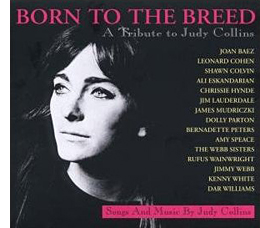 "A loving, varied and very nice celebration to the songwriter and singer, and today all too forgotten, Judy Collins. As usual in these contexts it's a bit uneven, but the quality is high nearly all the way through. Shawn Colvin, Dolly Parton, Joan Baez, Rufus Wainwright, Chrissie Hynde and more, interprets Judy with their heart and soul. And Leonard Cohen finishes off by declaiming 'Since You've Asked'. Powerful, and with dignity..."
- Magnus Sundell / Trots Allt Magazine -

"I've never been a hundred percent fond of Judy Collins as an artist, but when I hear this tribute I realize I might have mis-judged her. Or maybe it's just about how her songs elevate when they're performed by singers like Leonard Cohen, Dolly Parton, Jim Lauderdale, Amy Speace, Rufus Wainwright, Jimmy Webb, The Webb Sisters and Chrissie Hynde. Anyway, the result is a very strong and charming album!"

- Lennart Persson / Rootsy -

week.14
Arthur Adam "In A Cabin With..." (Almost Modern)


"There's something mythical and reliable of the concept of a creative person locking himself up in a distant cabin somewhere to create a work of some kind. Numerous books have been written in simple cabins and the myth of how the loneliness and the isolation gives birth to great thoughts is commonly spread. You can even rent cabins where great pieces have been created and hope for the creativity to somehow be stuck in the walls.

A smart Dutchman have made something out of this concept, with the project 'In A Cabin With': To choose interesting musicians and take them to a cabin in beautiful surroundings. The producer Marten Besseling is the brain behind this and he chooses one or more Dutch musicians which he puts in the cabin, adds some local musicians, let it brew for a week and then waits for it to get done.

He brings the result to his studio in the Netherlands where he remixes like a maniac and then he releases the whole thing digitally, completely free, including covers in original design. The condition of the selection of musicians is that they have never before met in a musical level. Marten repeats this six times a year. The format and commitment of it reminds of something like what Dave Gorman use to do (and make a lot of money of, unlike Marten who gives it all away for free).

Arthur Adam is also a Dutchman, a player of many instruments, who probably mostly hangs out in Amsterdam, but for this project landed in a cabin near Valdemarsvik, Sweden. Based on what I've heard from his earlier work, the cabin has done something with him. Maybe something similar to what another cabin did to Bon Iver. He's not a Bon Iver, but there's a weight and a melancholy in the songs which are quite simple and modest. Sometimes a beautiful string arrangement fills up, and sometimes a lonely guitar guides us through the landscape.

Arthur's voice is pleasantly quiet and suffering according to the American school of singer/songwriters. A voice, a musical experiment and a project which makes me want to hear more. Take the music back to the cabins."

- Marie Lindström / Dagens Skiva -


"To me, Arthur Adam was a completely unknown guy. On the cover of 'In A Cabin With' there's a view from – that's right – a cabin. A cabin near the edge of the forest, with a kitchen-window viewing the meadow, the forest and the sky. It's incredibly beautiful, especially for me, a great back-country romantic. Arthur's songs are present, and his voice somewhat sacral, a bit like Jeff Buckley. I was already caught by Arthur with the cover picture. After a few listens I'm completely sold. Dutch Arthur Adam recorded the album in Sweden and deserves a huge audience!"

- Per Lundberg / Groove Magazine -

week.13
Ali Eskandarian "Nothing To Say" (Wildflower Records)


"Ali Eskandarian demonstrates with his unique blend of Eastern and Western musical influences that also in 2009 it is still possible to create a unique and refreshing sound. Ali is a great talent who in contradiction to the album title has a lot to say. Watch him grow… closely… but surely."

- Valsam / Rootstime -



"Oh yes, Ali Eskandarian does indeed have something to say. He's moving in Bob Dylan/Van Morrison territory, and in 'Black Tar', the similarity to Tom Petty is almost parodical. The folk- and blues tunes are mixed with meditative and oriental things like 'Eastern Fancy'. Some nice lap steel, slide guitar and a really good voice along way. Best song: 'Memphis'."

- Johan Wallesjö / Smålandsposten -

week.12
Steve Postell "Time Still Knocking" (Immergent Records)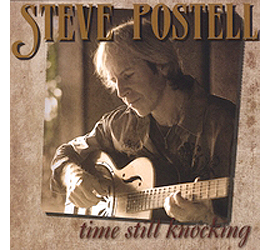 "Great Americana from California that draws on rock, folk, blues, country and R&B! That's probably the best description for Steve Postel's album 'Time Still Knocking'.

Steve's career moves does includes titles as singer-songwriter, guitarist, producer and now also as recording artist. Helping out is some big time friends and acquaintances like David Crosby, Jennifer Warnes, John Oates, Robben Ford, Eric Johnson, many others. 'Time Still Knocking' is a timeless effort reminiscent of groups like CSN&Y, Little Feat & The Eagles.

Leading track is the bluesy '3:45 Coming Though'. Without doubt the most appealing tune on this album for lovers of roots influenced music, but there are plenty of other good tracks in different genres to be found on this album. The funky-blues track 'Living In The Mystery', the country influenced 'The Tide Will Rise' or the country rocking 'Never Been To Memphis' are all tracks that need to hit the airwaves!"

- Mr Blue Boogie / Billy Bop -


"I booked some studio time last night to start my new solo album and while making the 30 minute drive to the studio, I popped in Steve Postell's new album 'Time Still Knocking' for some inspiration. I had downloaded it on my iPhone some time ago, but had not really had a chance to listen to it.

However, a friend of mine gave me the actual CD yesterday as I had turned him on to Steve when Little Blue was making records and by his request, played Steve's 'The Best Kind' at his daughter's wedding last summer. Needless to say, he is a big Steve Postell fan as am I. 'Angel With A Gun' is one of my favourite songs ever.

Anyway, there is a song on the CD called 'You're Still Here' written by James Raymond, with guitar by Jeff Pevar, keyboards by James Raymond and background vocals by David Crosby and Jennifer Warnes. Kind of a mini-CPR-reunion.

This song is so James Raymond, and really has that CPR-vibe. The entire CD is great. I love Postell's vocals. Those Little Blue fans probably have it already, so this is just a heads up for the rest of you. Highly recommended!"

- Bill Evans / The Lee Shore -

week.11
Amy Speace "The Killer In Me" (Wildflower Records)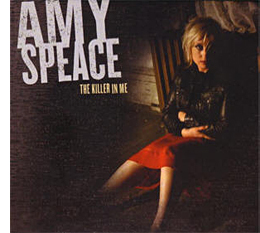 "Amy Speace is singing about betrayed love as if she wanted to supersede Lucinda Williams, and with the jangling guitar sounds of Roger McGuinn, and the very real Ian Hunter as guest, she's got every chance of succeeding!"
- Patrik Forshage / Nöjesguiden -

"Gutsy Americana from a very promising talent. Overall a very accomplished effort and well worth seeking out.
Ranging from the electrifying tale of a life measured in beds laid in ('Dog Days') to more reflective ballads ('Haven't Learned A Thing') Speace fits into a modern, feisty, female Americana hat but has enough in the songwriting and singing stakes to mark her out from the herd. The title song hoves into view with a wicked guitar/vocal combination that is dark and sexy in its opaque telling of a tale of two doomed lovers, a veritable oroborous of American Gothic. Strangely enough that old Brit rocker, Ian Hunter, pops up here on backing vocals (as he does again on 'I Met My Love' - Tearjerks guitarist, James Mastro, who produced the album, is an occasional Hunter collaborator). 'Better Than This' is an excellent jaunt into a countrified pop idiom with Byrds' like guitar chimes.

While Speace changes tack from song to song the foundations remain solid. The band play solidly, whether launching into some raunchy rock or laying down a very sympathetic backing. This is most evident on the war lament 'Storm Warning'. This song relates the loss of a loved one in some nameless war and is buttressed by the excellent instrumental coda which occupies over half of the songs' playing time with the musicians conjure up a musical impression of loss and mourning. Speace's lyrics are also well worth investigating, the opening lines of 'Would I Lie' intrigue.
'This year my father's heroes have all passed/Ronald Reagan, June and Johnny Cash'."

week.10
John David Souther "If The World Was You" (Slow Curve)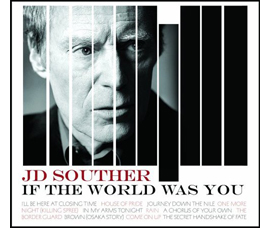 "After a quarter of a century, JD Souther pays tribute to the vintage jazz music that inspired him. The songs are no remakes of 'New Kid In Town', but excellent, contemporary 21st century jazz classics!"

- Valsam / Rootstime -



"This is the kind of hybrid album that we get from Lyle Lovett, whom he resembles on 'In My Arms Tonight'. Although made in Nashville, there is mainstream, modern and Latin jazz, country and rock, not to mention some Spanish singing. The musicianship is very high and Souther is backed by piano, double bass, sax, trumpet and drums.

Are there any songs that will become country/rock standards? Certainly! I'll Be Here At Closing Time', 'In My Arms Tonight' and 'The Border Guard', where he looks at the barriers set up by his woman; 'Love has a border, some kind of an order, beyond that border, I don't belong'.

That could be a comment on his right to make any kind of music he chooses, and if you think of The Eagles making a jazz album, this would be the result."

- Spencer Leigh / Country Music People -

week.09
Ralston Bowles "Rally At The Texas Hotel" (Wildflower Records)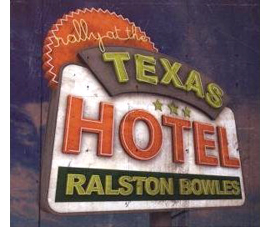 "Fantastic stand-alone stories, told in a bare 4 minutes song. Not too many singer-songwriters have this gift to convince us of their talent so clearly and so persistent as Ralston Bowles. 'Breathe You In' is a song with all-time classic potential which deserves to be covered by several international artists!"

- Valsam / Rootstime -



"Essential songs, fine tunes - In short - A really strong and convincing album!"

- Michele Manzotti / Il Popolo Del Blues -

week.08
Claire Holley "Hush" (Olivia's Attic Music)


"The skill of the songwriting is breathtaking - These are songs that Neko Case, or even Chan Marshall, would be proud of, showing attention to detail and atmosphere, and proudly sigh fully entranced with the sound of country music storytelling."

- Martin Smit / Next Big Thing -


"Is Mississippi the showboat state? I can't remember. Either way, there's nothing overtly showy about 'Hush', just plain, unabashed, good quality songs. Claire Holley's discography goes back a decade, but I confess this is the first I've heard of her. And I'll be seeking out some more.

Just when you think it's all sugar-sweet-girl-acousticness to do the crossword to, you'll tune into the lyrics and feel a bit, er, unsettled.....
Delightful!"

- Beth / Lonesome Music -

week.07
Wes Charlton "World On Fire" (Wildflower Records)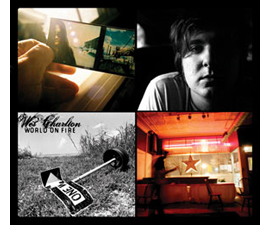 "Every so often I encounter a new artist that really gets me fired up. Nashville's Wes Charlton is one of those artists. All I can say is watch out! This kid is special. His new album 'World On Fire' was recently released on Judy Collins' Wildflower records. He is a roots influenced singer-songwriter who is a talented lyricist and composer. He is only 24 years old, but 'World On Fire' is evocative of more established songwriters, like a Ryan Adams. His music has Americana undertones, but it is equally contemporary."

- Chip Frazier / Twangville -


"Wes Charlton is a Virginia boy based in Nashville, Tennessee. Certainly a smart place to base your operation if you to intend to infiltrate the roots-rock cognoscenti. And, if his debut album 'World On Fire' is anything to go by, young Mr. Charlton does indeed intend to infiltrate deeply into the public consciousness!"

- Tim Peacock / Whisperin' & Hollerin' -

week.06
Dropkick "Patchwork" (Sound Asleep Records)


"When you conjure up thoughts of clutter free West Coast country pop and rock a band from Glasgow, Scotland wouldn't initially come to mind. However this veteran band that we just caught wind of taught us a few things about perception and reality. Fans of the Jayhawks, and even Wilco, will welcome this one like a long lost album from years past."

- Bill Lavery / Village Records -


"On album number eight Dropkick have made a subtle shift. The opening 'Nowhere Girl' with banjo and pedal steel signals the move to a more country based sound, though fans can relax because they certainly haven't left behind their knack for writing glorious pop tunes with killer choruses. The chorus here is sticky as fresh poured asphalt. The harmonies are still there too, at times they're stretched out, given time to develop, and 'Making Time To Talk' makes time for a superb guitar break. They're beginning to sound more than ever like an amalgamation of Teenage Fanclub ('Breakdown') The Thrills ('Nowhere Girl') and Wilco ('The State That Remains') which for an Americana agglomeration it is on the acceptable to excellent axis.

With Sweden leading the way these days in all manner of pop related genres, it is fitting that this is where Dropkick have found a home. These songs are just the right mixture of slick pop craft, bright harmonies, melancholia and a bit of grit. Whether in an upbeat poppy mode or singing the greys in a more down-tempo mood they can turn an afternoon into a pleasure keg. 'Travelling Song' diffuses an atmosphere of gentle conversation. They'd never pretend to be big on experimentation, they're more tinkerers trying to get the best out of what they have, so this isn't a radical departure from anything they've done before. It does sound good though; as good or better than they've ever been. 'Where I'm From' is typical - tight, melodic with not a note out of place, quite lovely. Then there's the driving 'Lucky That The Heart' that wheels straight into your brain doing celebratory laps after winning the pop grand prix. There's not a bad song here, it's as solid an effort as you'll have heard all year."


- David Cowling / Americana UK -



week.05
Little Green "Crossing Lanes" (Rootsy)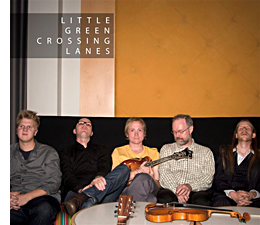 "'Crossing Lanes' is a mixed bag of country, folk and Americana, but one of the sort that pleases the ear! Influenced by both bluegrass and new grass acts from the US, the quintet throws in a handful of clichés upon simple but effective harmonies! The lyrics are often dark and full of Swedish melancholy, but that makes it even more interesting!"

- Mr Blue Boogie / BillyBop -


"You just can't say no to a band that has reached the finals in the Swedish championships of country-music for two straight years!"

- Johan / The Country Startpage -

week.04
Steve Mednick "Sunset At The North Pole" (Prospect Hill)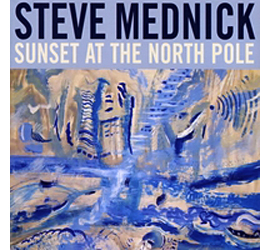 "The way Steve Mednick discovered himself during the last few years and produces one album after the other is just admirable. He is gradually getting acknowledged and more people realize this singing lawyers' strength as singer and as songwriter. We want to shout out loud that Steve Mednick should be cherished as songwriter and deserves an attentive audience for this addictive masterpiece!"

- Freddy Celis / Rootstime -


"One of the first really recommendable albums of 2009!"

- Hans Hanegraaf / American Music -

week.03
J Shogren "American Holly" (JaHa!)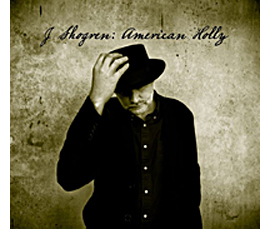 "Like a garden full of wildflowers, 'American Holly' offers unrefined beauty for those who take the time to experience it. The record blends banjo and resonator guitar with trombone and euphonium to create a thoroughly unique Americana sound.

Exceptional blooms include the roaming title track, the tongue-in-cheek 'Hand Grenade' and the off-kilter love song 'Holes' ('The holes in my head fit the bumps in hers'). The Wyoming-based Shogren makes for an expert gardener, allowing a few unpolished riffs and loose notes to survive, adding an organic feel. At times a little rough around the edges, there's something undeniably endearing about Shogren's ramshackle ramblings."

- M Wakefield / Performing Songwriter -


"This particular music, with a large variation of rhythms, and lots of rest for reflections, fits perfectly for an evening out in a club or pub. Why not for once in Europe?"

- Valsam / Rootstime -




week.02
Steve Noonan "Bringin' It Back Home" (Steve Noonan Music)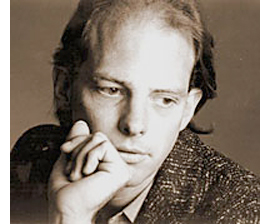 "When I listen to this singer-songwriter's first album in 40 years (!!!???) I'm really thrilled. Naked, intimate, close, acoustic, beautiful are some of the words popping up in my head. The feeling of the album is sort of close to Neil Diamond's latest two albums, and that, my friends, are as good as anything!"

- Johan Kronqvist / Rootsy -


"Steve Noonan's trajectory is similar to that of Greg Copeland's. Flashback to 1968. Produced by Paul Rothchild (whose name will be removed on the artwork), Noonan's debut album released by Elektra reminds you of Tim Buckley's first album. Not surprising as Elektra wanted to make Noonan a second-coming Buckley. This mistake lead to a disagreement between the young man from Orange County and a lack of promotion by the label, sending the LP straight to hell, I mean the used records bins. Half of the songs were co-written with Copeland, the other half by the young Jackson Browne. You can read on the Internet Richie Unterberger's story of this troubled period.

Forty years later, Steve Noonan is alive and well. He does not play in stadiums but in Santa Cruz coffee houses and is releasing an entirely acoustic record, recorded and manufactured at home. But everything is really good in 'Bringing it Back Home' when it comes to the intimate atmosphere of a guy face to face with himself, armed with his sole guitar against disappointed hopes ('It's no big deal'), globalization and fair trade on 'Fair Trade Boogie' ('Your free trade isn't fair, and it's anything but free/And it takes us back a hundred years/to the days of slavery/fair trade is the only way we see/To reach equality') and politics with 'War is Your Business' coupled with Sidney Carter's 'Crow on the Cradle' (the song was covered by Browne on 'No Nukes' some thirty years ago).

You're closer to a Sammy Walker or a Bob Martin, with Noonan's seasoned voice supported by a flawless guitar playing on true and honest songs. As this album is exclusively available through Noonan's website, I urge you to also order the reissue of the Elektra album with three bonus tracks of songs off the 68 album recorded live forty years later. Then you can wait until early 2009 when the new album called 'Lightning Strikes Twice' is released. Will Greg Leisz stand at the helm? You can always dream, can't you?"

- Jacques-Eric Legarde / Xroads Magazine -

week.01
Jonny Kaplan "Seasons" (Ripe Records)


"I still think Jonny Kaplans debut album is a really fine piece of work in the midwestern musical tradition. Now, here he is with his third album, and he continues to deliver the same sort of great, midwest rock somewhere between Tom Petty, Ryan Adams, Wilco, Wallflowers (Rami Jaffe is a guest on the album) and John Prines most 'commercial moments. It's good and solid once again, and he sure knows how to deliver groovy simple midwestrock and that is more than enough."

- Pär Winberg / Melodic Net -


"Sometimes you want to go to a nice restaurant, a place with the finest food, the best service, a chef making up combinations of taste challenging your taste buds. And sometimes you feel like going to a worn down tavern and eat planked steak, at a place where the chef, whenever occasionally he's actually thinking, he's thinking of something completely different from cooking. A place where the service is okay, but nothing more, where the waitress possibly can offer you a tired smile. No surprises and no challenges, you know what you'll get. Johnny Kaplan and his backing band The Lazy Stars are rock music's answer to planked steak.

His new album 'Seasons' is so straightforward traditional rock it can almost be described as archetypal. He doesn't mind sharing how he's been influenced by Bob Dylan, Rolling Stones, Tom Petty and Gram Parsons and the influences can clearly be heard. But it never turns ridiculous. Kaplan is confident with his guitar, has a good voice, the right attitude, the riffs are all in the right places and the electric guitars have got the right fire. The 'start-me-up-stones-rock' in 'Smoking Tar' is followed by Dylan/Petty-accentuations in "Seasons", then the album continues without showing any trace of innovativeness. And this time that's actually a good thing, Kaplan knows what he's doing and this direct rock is what I want from him. Here's not a trace of the twenty-first century, however a fantastic Faces-burst piano in the opening track.

This is where I belong. I need nothing more."

- Niclas Gustafsson / Musiklandet -



For "Album Of the Week" 2006 go to.....
For "Album Of the Week" 2007 go to.....

For "Album Of the Week" 2008 go to.....
For "Album Of the Week" 2010 go to.....
For "Album Of the Week" 2011 go to.....
For "Album Of the Week" 2012 go to.....
For "Album Of the Week" 2013 go to.....
For "Album Of the Week" 2014 go to.....
For "Album Of the Week" 2015 go to.....
For "Album Of the Week" 2016 go to.....
For "Album Of the Week" 2017 go to.....
For "Album Of the Week" 2018 go to.....
For "Album Of the Week" 2019 go to.....