ALBUMS 2008


week.50
Ted Russell Kamp "Poor Man's Paradise" (Pomo/Dualtone)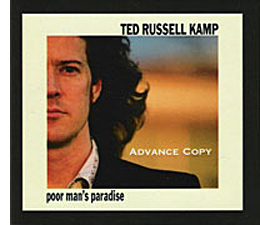 "Ted Russell Kamp is very much his own man, whether he's tackling cautionary, downhome affairs like 'Old Folks Blues' or branching out on diversions such as the splendid John Barry-meets-The-Band effort 'Let The Rain Fall Down'.

Roots-rock is his starting point, but when he invests it with his own nomadic muse he's comfortable wandering all over the stylistic map.

Last year's 'Divisadero' helped establish him with the critics, but 'Poor Man's Paradise' can only cement his growing reputation!"

- Tim Peacock / Whisperin & Hollerin -



"Mr Sympathico Ted Russell Kamp scores again with true professionally crafted songs, served on a bed a mixed tunes and styles. His musical paradise will be the one from a rich and gifted talent."

- Valsam / Rootstime -

week.49
Kate Campbell "Save The Day" (Large River Music)


"With her storytelling style, Kate Campbell deserves a firm place in the gallery of the greatest female singer-songwriters!"

- Valsam / Rootstime -



"Alabama gal Kate Campbell has been carving out a respected niche in the competitive Americana stakes for a decade, or more, now. Her acclaimed debut 'Songs From The Levee' dates back to 1995 and since that time she's released several other must-haves, not least 2003's 'Monuments' and 2006's Spooner Oldham-produced 'For The Living Of These Days'.

And, even after a couple of cursory listens, it's clearly apparent that 'Save The Day' is going to join these illustrious predecessors on the 'essential' list. Again teaming up with producer/ co-writer and fellow Alabama native Walt Aldridge, it's a finely-realised outing giving equal billing to personal'n'down-home country-folk, soulful ballads and even a couple of surprisingly effective and urgent rockers.

It's been one of those unwritten music biz laws that artists are supposed to begin their careers in a blaze of glory and gradually begin to slide somewhere after their third or fourth albums. Clearly no-one told Kate Campbell, however, as she continues to go her own sweet way and quietly jump from one triumph to another. 'Save The Day' finds her raising the bar yet again, but instead of wondering how she'll better it for the time being, let's simply savour the wall-to-wall riches on offer here. On such occasions, it really is all we need do."

- Tim Peacock / Whisperin & Hollerin -

week.48
Greg Copeland "Diana & James" (Inside Recordings)
"Wow! I could never have imagined this.....


Twenty years ago Greg made a Jackson Browne-imprinted album with fine guest performances by Rick Vito. Since then, he's been working as a teacher for several years. When I met Jackson in London four years ago, he told me how Greg would record a new album, and what an album it turned out to be! Moulded in musical country- and folk-forms, we obtain little pieces about life and people, with Greg's warm and melancholic voice.

Another Greg has produced, and Greg Leisz has created a folksy trubadour version of what he usually does together with Dave Alvin. Greg Copeland is one of the great surprises this fall. Unexpected, was the word....."

- Kalle Oldby / Country -



"No-one has heard a word from Greg Copeland since 1982, and 'Revenge Will Come', his excellent debut album which was produced by Jackson Browne, who had brought in bandmates Rick Vito, Danny Kortchmar, Bob Glaub and Bill Payne. Of course, the sound was close to that of 'Lawyers in Love', the Jackson Browne 1982 vintage, very square and very efficient.

25 years later, most of my friends grab the LP with a smile and we're a handful waiting for Copeland's follow-up album, not without some apprehension, like when you're about to meet a long-lost high-school friend back from nowhere. And the surprise is excellent! The sound is less rock-oriented and actually very "modern" with acoustic guitars, mandolins and fiddles. Lyrics too have changed, less political (at the time, Joan Baez had covered "El Salvador"), which could be a sign of maturity. Rather short and well-crafted, in the vein of David Olney's, Copeland's songs can be read like short-stories. And while he claims this is not a concept-album, Copeland explains that his characters, Diana and James, can be found in the songs at different moments in their lives.

For example, the character in "I'm The One" is responsible for the death of the female character in "Muddy Water". You also run into Hank Williams on the night he died ("The Only Wicked Thing"). Rest reassured, Greg Leisz' elegant production brushes up these dark and dry stories. Like T-Bone Burnett and Joe Henry, Leisz is a producer who changes everything he touches to gold, by means of his guitars arsenal (tenor, baritone, mandolin, mandocello, lapsteel, Weissenborn and pedal steel guitars), but also by placing Copeland's voice in the light, somewhere between John Hiatt and Eric Andersen, and by making the most of the musicians: Carla Kihlstedt and Gabe Witcher on fiddles, Jay Bellerose on drums and Jennifer Condos on bass (both have worked with Joe Henry), Bob Glaub on bass (the only musician who was on 'Revenge Will Come'), as well as Patrick Warren (Joe Henry) and Phil Parlapiano (John Prine) on keyboards.

'Diana & James' is really an excellent album which will be featured in my Top 5 for 2008. You see, meeting an old friend can be fun sometimes!

- Jacques-Eric Legarde / Xroads Magazine -

week.47
Tom Freund "Collapsible Plans" (Surf Road/Continental Song City)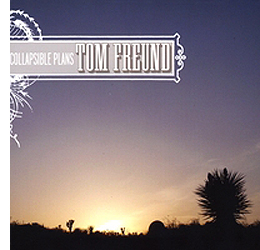 "This album will create an international launch of Tom Freund's music and his laidback, breathtaking songs. This great talent is here to stay."

- Valsam / Rootstime -



"Tom Freund seems to be a rather well-concealed secret. Strange. He impressed already on his debut, "North American Long Weekend", ten years ago. Not merely as a songwriter and singer, but also through his choice of company. As co-musicians we saw no less than, among others, the legendary Hammond B3-king Jimmy Smith and the brilliant steel guitar player Greg Leisz.

Since then he has released a handful of albums (including one collaboration with Ben Harper, who commendably has produced the new album) and if they're even close to the quality he displays at 'Collapsible Plans' then all of them are worth hunting down. Tom Freund has got a fair, gentle and slightly raspy voice, not varied in matter of tone range, but expressive and purposive, somewhere in between Josh Rouse and Freedy Johnston. Musically, he isn't far from this company either. This is music that seldom or never raises its voice, but satisfies by mellifluously stating how far you can come with a slender melody and soft melancholy.

Jackson Browne's involvation in this is therefore of little surprise: 'Collapsible Plans' has a soft and pleasant West Coast-ring, with obvious roots in the american soft rock of the 70's.

I could easily line up songs (the title track, "Copper Moon", "Why Wyoming"), but I'll settle for the fragile beauty of "Can't Cry Hard Enough" (by the way the only track here not written by Freund himself) a song so powerful it's almost physical. It's a ballad for self-pity, loneliness and the last glass of wine ("clichés are clichés because clichés are true", someone said). Such a ballad that strikes the most romantic sides of a sentient human being. And that maybe because of its simple sentimentality reminds you of the fact that you're actually only a human being.

I think Tom Freund is here to remind us of what Goethe called "an obvious secret". To learn to see that which is simple, close and "small" and not only to seek for sensations (if I recall it correctly, he was talking about seeing the wall of his neighbour's house "for the first time"). Because there's really nothing sensational about what we get here. Just damn pleasurable music, with edges just soft enough.

That Graham Parker is supposed to once have said "Along with Lucinda Williams, Freund is the best singer/songwriter operating today" could might be a bit of an overstatement, as Freund has actually played in Parke's band. But nevertheless, it indicates that the old pub-rock veteran has got good taste."

Why not turn Tom Freund's 'Collapsible Plans' into your own obvious little secret?

- Johan Kronqvist / Honky Deluxe -

week.46
Jackson Browne "Time The Conqueror" (Inside Recordings)


"As you can tell by the title, the passing of time is a reacurring theme in Jackson Browne's new album, his first studio album with new songs in six years. It contains some nostalgic retrospections, but rather than nostalgia, it's all about reflection and evaluation of the past years, the life he's lived, as in the first song, the title track, and in "Giving That Heaven Away". Often he recognises the problems to be the same now and then, and the solutions also to be the same. He still believes in love being the only way – as he states in "Off of Wonderland" (where he also makes a reference to one of his best songs of the 70's and sings "...waiting there for everyman"), one of several fine songs here of true classic Jackson Browne-style.

As usual he's just as interested in the inside, love and relationships, as the surrounding society and the politics shaping it. Here are a few really powerful political tracks, like the anti-war song "The Drums of War" and the long, demanding "Where Were You?" in which he brings up the situation in the U.S., and the question of the title is turned to both the regim, refering to the consequences of the hurricane Katrina and other social misery – and to all of us fellow human beings who rather close our eyes and walk away instead of holding out a helping hand.

But just as often, it's like his songs are at their very best when the theme is connected to love and melancholy... Among these are for example the wonderfully wistfull, longing "The Arms of Night" and the charming "newly in love"-bagatelle "Just Say Yeah". The melancholy in the final track "Far From The Arms of Hunger" is however connected to the state of the world, and there he reaches further into one's heart than in the more agitating songs.

Behind the somewhat unexpected title "Live Nude Cabaret" hides a reflection of the female body; the relation between shape and function, its archetypical forms, power of attraction, part in history, society, culture and in his own life, but it all developes into one of the most beautiful and suggestive tracks of the album.

Regarding the sound, the album (produced by Browne together with his sound technician since many years Peter Dieter) takes a step back, towards a bit more clean, classic Browne-sound, gone is the at times over-produced pomposity of the latest studio albums. The band is however the same since many years, but know enhanced with the singers Chavonne Morris and Alethea Mills, functioning excellently as back-up to Browne's voice.

Thus, Jackson Browne renews himself by taking a step back. Thank you - Many of us have been waiting for this!"

- Magnus Sundell / Trots Allt Magazine -



"Jackson Browne, turning 60 this October, has been around a long time, with solo albums of his own, and guest performances with other succesful artists. Nevertheless, he doesn't give up, but continues with his country rock, best to be sorted as close to the old Eagles as possible. This album comes after a few acoustic albums, but is the first studio album in six years. Which is clearly noticeable since both harmony and the joy of story-telling are at the front line.

Some of the better tracks are "Going Down To Cuba", "Off of Wonderland", "The Drums of War", and not the least, the wonderful title track. All in all, not the very finest album by Mr Browne, but undeniably his best release during the later part of his long carrer."

- Torbjörn Berlin / Örnsköldsviks Allehanda -

week.45
The Plastic Pals "Good Karma Café" (Polythene/Plugged)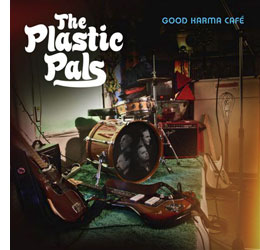 "If Håkan Soold had been Englishman or American, he would have belonged to a chosen group of internationally recognised, but very modestly selling cult heroes. With his high quality and partially psychedelic rock, his limber guitar strands almost at the level of Tom Verlaine, and his habile voice quite close to Ian McNabb (consider that a recommendation!), he should be sorted with just that kind of artists, together with Richard Lloyd, Chris Spedding and Matthew Sweet.

His background in the classic band Dom Dummaste, whose Lars Cleveman makes a guest performance here, would have contributed to the cult, while guests like Green On Red's Chris Cacavas would have been a little something for all the experts.

However, Håkan Soold and his Plastic Pals aren't Englishmen or Americans, but Swedish, and that makes the cult almost negligibly small. Still, whoever find The Plastic Pals in some way, should be congratulated!"

- Patrik Forshage / Nöjesguiden -



"Here you have a Swedish band who plays a groovy, sort of retro, rock with garage-flirts all over. And they're doin' it really good, with a lot of help from producer Björn Öqvist who've worked with SpaceAge Baby Jane and Pennebaker, just mentioning two. Third song - the cool and soft 'Long And Lonely' is a winner and the rockier 'The Best Kept Secret' that smells Television a long way, is another one (with Chris Cacavas from Green On Red as guest!). Television is one name to mention when you compare the band to others... I would also wanna mention The Strokes, a young and horny Costello, and maybe Velvet Underground, if they would have been focused on melodies, instead of drugs. A really well done filet of music!"

- Pär Winberg / Melodic Net -

week.44
Jude Johnstone "Mr Sun" (BoJak Records)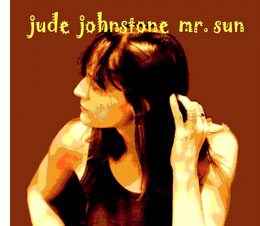 "If there is a Mr Sun, Jude Johnstone will be Mrs Sun in the life of many music lovers, with her jazzy and catchy popsongs – a great new album from a wonderful artist!"

- Valsam / Rootstime -



"Jude Johnstone's songs have been recorded by some really famous names over the years; Johnny Cash ('Unchained'), Bonnie Raitt ('Wounded Heart'), and the latest addition, Emmylou Harris ('Hold On'). But Jude Johnstone's own work is equally impressive.

On the new album she continues the path chosen for the latest album, 'Blue Light' - Bluesy and jazzy, smokefilled songs. This one's even stronger. Cool and laidback, but with a focus and presence that speaks volumes!

The small ensemble (featuring Mark Goldenberg and Danny Frankel, among others) is a pure joy to listen to. And Jude's singing is in a class of it's own. And quite obviously, the songs are really, really strong. A delight to listen to, from beginning to end!"

- Magnus Sundell / Trots Allt Magazine -

week.43

Fayssoux "Early" (Red Beet Records)


"Listening to Fayssoux is an absolute relief. One wonders where this angelic voice has been for so many decades. A big thank you to Peter Cooper for bringing her back to the best she ever could do!"

- Valsam / Rootstime -



"The title is not just from her own song on the album, but also becomes a self distanced ironic pass. The fact is that the former Emmylou Harris harmony singer can count a conciderable amount of annual rings, at least thirty, since she first lay her voice on a record. 'Early' is still her belated solo debut. A rarely mature one. And an album, as that well-known advertiser for beer says, worth waiting for.

Fayssoux McLean (formerly Starling) moves, experienced in the ways of the world, over broad parts of the spectra of country. We are talking about honest old time country, country gospel, graceful ballads, traditional american folk songs, a little bluegrass and a splash of honky tonk. Everything presented with a disarming natural feel. It is as if she has opened up the door to her warm home to us on a cold winter evening. You can almost feel the smell of hot baked buns.

As a thank for old times the old silver headed chief shows up with her patent exquisitely beautiful voice. The circle in unbroken.

Maybe we can thank the producer Peter Cooper for the relaxed sound. A man who also happens to be an excellent music journalist as well as an absolutely shining musician (don't miss last years 'Cautionary Tales').

Maybe it's the choice of songs. Rodney Crowell's 'California Earthquake', Paul Craft's 'Walking Home In The Rain', Larry Murray's 'Bugler' (most known in The Byrds version) and her own 'I Know It's Over' are just a few examples.

Maybe it's all about the voice; a clear, beautifully patinated voice - a kin to the mature Loretta Lynn - that Emmylou Harris called 'one of my favorite voices'.

And maybe the musicians has got something to do with it (of course they do!). With renowned instrumentalists as Brandon Turner, Ricky Skaggs and Lloyd Green nothing much can take a wrong turn.

But of course it's a combination of all above (and more still) that makes Fayssoux McLeans debut album such a heart warming and enjoyable album. A product of Nashville that reminds us that the name of this capital of country, despite it all, can still be pronounced with respect."

- Johan Kronquist / Rootsy -

week.42
Joseph Parsons "Heaven's Above" (Blue Rose)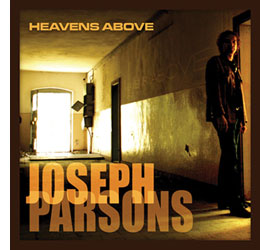 "It would be a shame if Joseph Parsons' new album – his seventh one – was left to drift alone in the big flood of CD releases. Because it's a magnificent album, in all its treacherous simplicity. Take the drama of Jackie Leven, the street-smart of Willie Nile, and why not the mature elegance of Elliott Murphy (who's by the way is guest on the beautiful female portrait 'Sitting On Top Of The World'). Somewhere there, Joseph Parsons ends up.

I hint a love for the great story-telling voices of the music history, and a rather rare ability to comprise a life lived, into a few minutes of song. With the credibility retained. He's got a sympathique, magisterial voice. A voice that, without being intrusive, demands attention. You can sort of tell that he's got something to say.

And he does have a lot to say. About heaven, angels and heartache. The album was made partially in the Philadelphia of his childhood, and partially in his beloved Paris. It's not hard to understand the imprinting of melancholy, grief and longing: the past year has meant great emotional convulsions for Parsons because of the loss of his father and homeland.

The production of Devin Greenwood (who was earlier working with, among others, Norah Jones) puts a warm and airey aura around the powerful songs. Atmospheres tending to the pompous builds up without cutting down on the foundation of melody. It's art. And that's where part of the strength lies. Among string arrangements à la Nick Drake, a frequently used dramatic Hammond B3 and West Coast-big singing, everything can suddenly be stripped down into tip-toeing acoustic americana, as in the, in fact, sweet piece 'Tell Me Hello'.

The duet with Emiliana Zeitlyn 'Falling' balances on a thin line over sentimentality and darkness, but makes it through without harm. And if you've got a weak spot for, let's say Damien Jurado's melancholic beauty, you're prepared to make that act of balance many times over.

Even if the album in whole is painted in dark, it doesn't lack direct melodies, things that in a more just world would be called radio hits. What else are 'Skipping Stone' or the title track? The powerful preluding title track is so hard to pass by: obvious and grand in its almost pop-smart urge.

'Heavens Above' is a grandiose little album, parceled with style and elegance, and Joseph Parsons is a songwriter who ought to step out of the shadows. By the way, how cool isn't it to have a drummer called Ivan Funk?"

- Johan Kronqvist / Rootsy -



"Joseph Parsons offers up an album full of singer-songwriter, with a blend of country, rock'n'roll and pop. Great quality throughout, but what really makes 'Heaven's Above' a standout, is the magnificent title-track, who won't leave neither my mind, or my stereo, alone".

- Lars Alkner / Värnamo Nyheter -



week.41
Mike Aiken "Hula Girl Highway" (Aspirion Records)


"The music of Mike Aiken is like a portrait, a musical portrait of the people he met and the places he has been. Being a fanatic sailor, Mike's music is blues and country-based, but water-inspired. Together with Amy, his wife & musical partner, Mike admits he's a very lucky man, living a life most people only dream of. 'Hula Girl Highway' will bring you to many places he has been, but wherever Mr Aiken is taking after concluding this twelve track journey, you'll come home with a big smile on your face.

From the opener of 'Jagger and Jones' the tone is set for a series of great songs that reflects a lifestyle without sorrows. Most songs on this album are self penned, but a couple covers did slip in as well. 'Talk To Your Daughter' is one of those, and it's a damn good rendition of this blues classic. Although the man probably never visited Belgium, he does named a song after us. Of course 'Banana Republic' could be inspired by a different country as well, one thing is sure the Jimmy Buffet link is once more quite obvious.

Mike Aiken might be far away from home most of the time, on tunes like 'Jump Up', 'Dayton' or 'Blowin' Like A Bandit' he does not denies his roots of dirt paved roads and a country influenced lifestyle. On 'Bottoms Up' the man even shows us that although he lives a live totally different to most of us, he enjoys the same things like we. At the end of the working week, he also enjoys his beer it the local pub, only he doesn't have to complain about the workload that waits for him, I suppose."

- Mr Blue Boogie / BillyBop -

week.40
Doug Hoekstra "Blooming Roses" (WingDing Records)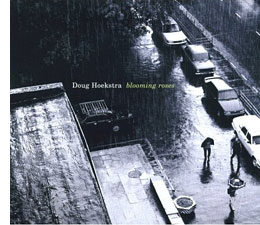 "Unfortunately, this quiet singer and songwriter has passed most of us by. And it's true, he doesn't interlope, doesn't muscle his way through, but carefully tip-toes. But if you make some time for listening, you will find a true goldmine. 'Blooming Roses' is his sixth full album, and here he continues to tell stories of a world we all recognize, but in which we've missed details and perspectives that Hoekstra now clarifies. The music is influenced by everything from country to jazz, combined in a communicative mix. David Henry's production emphasizes the warmth in the songs and the voice of Hoekstra, it sounds big and near at the same time."

- Magnus Sundell / Trots Allt Magazine -



"He's got a nearly excusing tone in his voice, careful, tip-toeing, and almost insecure. Of course, this expression perfectly fits the collection of songs Doug Hoekstra does on his new album, but it's also part of the heartfelt feeling, enhancing the whole album. Quite pretty, a little jazzy, grounded in rock, with an open door towards the pop world, like a wish to be in the center of all modern music's expressions. Without really wanting to make something unique out of it, just indicating the possibilities, what songs there are to collect, to listen, to perform. I feel like there are some similarities between Hoekstra and an early Conor Oberst and Bright Eyes, apart from the fact that 'Blooming Roses' never becomes quite as straight-forward and prompt, but winds around your ears and bones until you realize it's becoming harder to get away. Tender, heartfelt, but not without the little resistance that's needed. I like it. Very much."

- Magnus Sjöberg / Groove Magazine -

week.39
Too Slim & The Taildraggers "Fortune Teller" (Underworld)


"The story of Too Slim & The Taildraggers, is a strange one! Too Slim plays blues, but not like others do. Their music is influenced with so many genres that it's undoable a melting pot, bigger then the complete United States! For eleven songs on his new album, Too Slim and his Taildraggers create their unique atmosphere for blues-rock and assorted genres."

- Mr. Blue Boogie / BillyBop -



"There's a lot of good music from Seattle, Washington, and Too Slim & The Taildraggers are among the very best. After 47 minutes in the company of their latest album you only want more and more and more....."

- Joe Brookes / RockTimes -

week.38
Martha's Trouble "EP" (Aisling Music Group)


"With the release of this new EP, Jen and Rob Slocumb makes us wish for more new songs on a, hopefully, soon following new full-CD!"

- Freddy Celis / Rootstime -



"Too short, shock-full of great melodies and a really good vibe throughout - That's the best way to describe the new EP by Martha's Trouble".

- Joe Brookes / Rocktimes -

week.37
Jordan T West
"(Love) An Asylum Amongst The Convulsions"(jordantwest.com)


"It's like hearing a young Ron Sexsmith or Conor Oberst or Ryan Adams or Elliott Smith, still not ruined by his own or his labels expactations, with a whole bunch of the most beautiful songs. Impressive. You need to hear this!"

- Patrik Forshage / Nöjesguiden -



"This album has quietly nestled its way to my heart in the same way that 'Leatherbag' did last year. It's revving up to be one of my favourite records of the year. Good lord, it's a raw and unflinching look at the joys and horror of love, all to a bittersweet boy/girl vocal, with added cello. Approach with caution. Delicious!"

- Beth / Lonesome Music -



week.36
Victoria Vox "Chameleon" (Obus Music)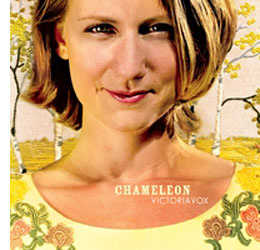 "Victoria Vox plays guitar and ukelele on her second album 'Chameleon', and everything else as far as one can tell. She merrily mixes styles and influences in her songs and, the album is infectiously enjoyable, even with numbers like 'Alone', which could be dreadfully soppy in other hands!"

- Sean McGhee / Rock'N'Reel Magazine -



"Homeland America must give a permanent place to the modern ukulele based music and intelligent heartfelt songwriting of Victoria Vox!"

- Freddy Celis / Rootstime -

week.35
Chris Sprague "Diesel Made For Two" (Sonic Rendezvous/Rootsy)


"It ain't just Dale making the truckin' songs - Reviving the (almost) lost art form - That's a big 10 - 4!"

- Duncan Warwick / Country Music People -
"'Diesel Made For Two' is described as a collection of eighteen wheelin' truck-drivin' songs. You can hear the Merle Haggard and Johnny Paycheck influences on 'Runaway Truck' and 'Let's Get Drunk And Truck'. All good clean fun for good ol' boys and gals."

- Sean McGhee / Rock'N'Reel Magazine -

week.34
Rachael Sage "Chandelier" (MPress Records)


"Rachael Sage has been around for many years now. She released her first CD in 1996, but my first contact with her was back in 2002, when she released 'Illusion's Carnaval' which still is a very nice album. On the new album, she got help with the mix from the legendary Kevin Killen, who has worked with U2, Peter Gabriel, Kate Bush and Bryan Ferry, just to name a few.

And right there you can understand the quality Rachael sits on!

You don't think (neither do I) that Kevin works with nothing less than really good stuff. And he has brought a more dramatic and cool soundscape a' la Charlotte Martin into the production, that suits Rachael mighty fine, and this is her best album to date. If you like Charlotte Martin on a meeting with Julee Cruise, Rickie Lee Jones and Tori Amos - she's all yours - Impressive!"

- Pär Winberg / Melodic Net -



week.33
Deke Dickerson "King Of The Whole Wide World"
(Sonic Rendezvous/Rootsy)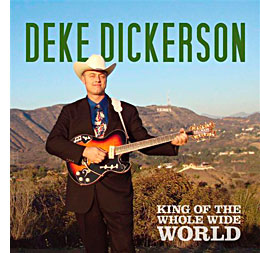 "The mark of a great retro artist, is one who can refashion an old Jimmy Martin song, and a Willie Nelson song, so much in his own image, that you'd think he wrote them, then put them alongside a bunch of his own songs that sounds so much like classic covers that you have to keep checking the credits to see where the new songs end, and the oldies begin.

It's a trick that Deke Dickerson pulls off with aplomb on a disc slicker than a Teddy Boy's hairdo. Which is another thing I like about it.

On the ironic title track Deke Dickerson confesses 'few may know my name', but this album deserves to spread his reputation a lot further!"

- Douglas McPherson / Country Music People -


"Roots music with a guitar twang, and a general bubbly western swing/rockabilly feel, that once on your player, you don't want it to end!"

- Maurice Hope / Maverick Magazine -

week.32
Annie Keating "Belmont" (anniekeating.com)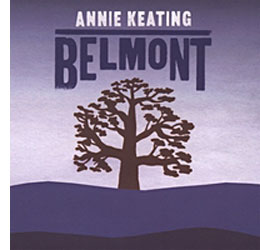 "Annie Keating is a superb new act on the block, a singer-songwriter of great worth, and one I implore you to check out. Sooner, rather than later! What a wonderful treat this album is. Man, this lady has to be one of the most refreshing female acts to come down the pike in a long, long while."

- Alan Cackett / Maverick Magazine -


"After two magnificent albums, 'The High Dive' (2004) and 'Take The Whee' (2006) Annie Keating delivers her new album.To my big surprise still independent ....the big major labels make a big mistake when they don't give this rocker - in the best possible sense of the word, with enough twang to be called country, lyrics that tell a folksinger's story, wizened voice and wailing electric guitar - a record deal.

Anna Keating, the wise mix of Lucinda Williams' songwriting, Gillian Welch's guitar and a vocal all her own, deserves better!

It's a pity, because Annie proves she has a knack for writing clever, thoughtful songs. Beauties like 'Flowers Bloom', the title-track and the up- tempo songs 'Drive', 'On The Road By 10' and 'I've Got You', are quite abvious that this must-have-album goes for a high score in the Euro Americana Chart!"

- S.W.A. / Rootsville -



week.31
Fred Eaglesmith "Tinderbox" (Sonic Rendezvous/Rootsy)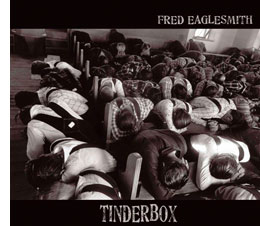 "Fred Eaglesmith comes with a lot of impressive baggage. For one thing, he's apparently the only living Canadian ever to have scored a number one on the Bluegrass charts. He also puts most so-called hard-working artists in the shade by annually clocking up a Ramones-style 180 shows a year, and can include the likes of The Cowboy Junkies, Martin Scorsese and James Caan amongst his legion of fans.

Armed with a versatile band, a penchant for bizarre percussion sounds and the most psychotic banjo playing this side of The Monks' back catalogue, Fred Eaglesmith comes highly recommended. 'Tinderbox' is the sound of a particularly devoted congregation putting salt on the devil's tail and is surely a holy communion saints and sinners alike need to attend."

- Tim Peacock / Whisperin' & Hollerin' -



week.30
Steven Alvarado "Let It Go" (Mott St Records)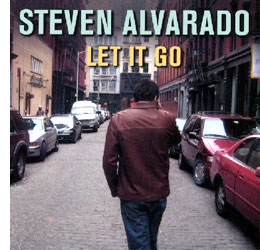 "He's not well-known here in Sweden yet, Steven Alvarado from New York, but soon as you hear him, he will stick in both your mind and your heart. Besides, he's backed up by musicians who've played behind giants like Tom Waits and Lucinda Williams.

By simple, mostly acoustic means, he causes strong, electrically charged emotions. The first song makes me think of Ryan Adams and the
album dealing with his 30-year crisis, ('29'), also beginning with a creatively energetic blues track. Here, Marc Ribot provides some passionate playing on his electric guitar. Then, it all cools down, but both lyrics and music are uncomplicatedly direct. Thematically, it's the same old subject 'moon and june', but when sung and played by Alvarado, it never becomes too sentimental, but honest and real. That in itself, is a daring adventure. This good, is only how the non-perfect sound. The singing is not falsely intimidating. Instead it comes straight from within with the rise and fall of self-experienced relations as the driving force. I prefer to listen to Alvarado when there's only him and I in the room, just like talking to a close friend. We'll go through the dark side of life together and afterwards, everything feels better.

A slightly sollen, yet trustful atmosphere takes over as the album spins its final run. Few singer-songwriters make it to the very end, but Alvarado is close. He chooses his own way to go, one that may be a little harder to travel though, but when he's home, he may be much stronger than all the rest..."

- Matilda Dahlgren / Groove Magazine -



week.29
Elliot Murphy "Notes From The Underground" (MuDi/Naxos)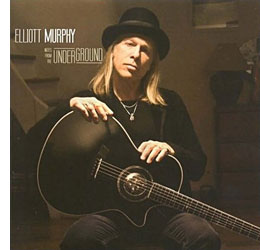 "Elliott Murphy frequently shows why he once was praised as one of the great hopes of rock in the USA. When Murphy made his debut in 1973, he was compared to Bob Dylan. Later, it's been said that he's got touches of both Lou Reed and Bruce Springsteen. Most of all though, Elliot Murphy sounds like Elliot Murphy.

'Notes From The Underground' is the quick follow-up to last year's fine 'Coming Home Again'. It opens with the epical, classically, midtempo, rocky sound of 'And General Robert E. Lee' and then, the record stumbles its way between highs and lows. But you don't mind the search through the album, since you just can't miss out on things like 'The Valley Below' - Brilliant!"

- Stefan Malmqvist / Svenska Dagbladet -

week.28
Kristin Mooney "Hydroplane" (kristinmooney.com)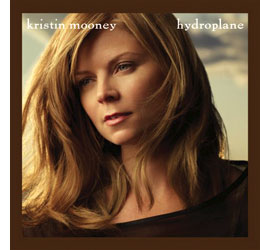 "Kristin Mooney is a talented singer-songwriter. Much more than that, she is a unique talent, a writer who gets right to the heart and soul of everyday lives, and with a distinctive voice makes each and avery vignette come alive for the listener. This is her third album - ('Living Alone' 1998 and 'Kristin Mooney' 2004) - shows that she's not exactly prolific. With this lady, quality comes before quantity - And she most certainly delivers the goods here. This is an album that criss-crosses country, Americana, folk, pop and so much more without owing allegiance to any. Highly recommended!"

- Alan Cackett / Maverick Magazine -

week.27
Joel Rafael "Thirteen Stories High" (Inside Recordings)


"That the record company releasing the new CD of Joel Rafael is Jackson Browne's Inside Recordings is by itself a mark of quality. Therefore it's not surprising that he's starting off with a politically coloured song. 'This Is My Country', on the theme 'we have to save our land from our leaders'. Having Graham Nash and David Crosby background singing in it, is, of course, as accurate as wonderful. In other words, a brilliant opening. Of an equally brilliant album.

Joel Rafael is a singer-songwriter in the most classic sense of the word: a storyteller and a observer with so called 'literary qualities', with his songs he wants to concern, affect and change. If not always the society, then the hearts of his listeners. On the two earlier records he has interpreted Woody Guthrie. That heritage is sensed here, as well as Dylan, but the thoughts just as often goes to above mentioned Jackson Browne. And Joel Rafael is lining up one excellent song after another. 'Time Stands Still', 'Reluctant Angel', 'Missing Pages'... And the fact that the only two tracks he hasn't written by himself is borrowed from Steve Earle ('Rich Man's War') and Jack Hardy ('I Ought To Know') speaks for itself.

With a great warmth and experience in his voice, he presents words that affects. It's time for a much bigger audience to discover Joel Rafael!"

- Magnus Sundell / Trots Allt Magazine -

week.26
Liz Tormes "Limelight" (Velour Records)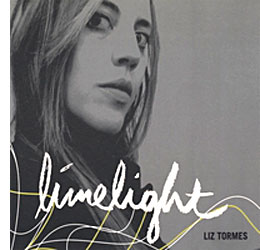 "With bittersweet songs and several dark ballads, this New York-girl is debuting with a self-released record. And she pulls it off with confidence and an instinctive feel. She has a feeling for drama as well as dynamics, and alternates between a nearly whispering sadness in 'Black Luck' and a cocky directness in 'Sorry'.

The ten songs of the album makes out a functioning entirety, while you also can pick out single goodies, like the duet with Teddy Thompson in 'Maybe You Won't'. 'Limelight' is a little treasure, waiting to be explored."

- Magnus Sundell / Trots Allt Magazine -



"This is an impressive piece of work. Carving out a place for herself somewhere between Nick Cave and Lal Waterson, Liz Tormes is definitely one to watch!"

- Jeremy Searle / Americana UK -

week.25
The Loose Acoustic Trio "Sorrow Be Gone" (Big Book Records)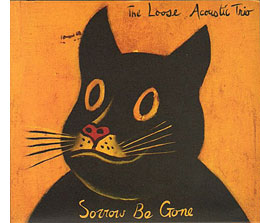 "Put this album in your Ipod, search out your raincoat and go hiking for the day! No need for vitamins and extra nutritional values - As long as you have these tunes on, the world is bright and sunny! '…music fills the air, let the sunshine in!'

Buy this album & spread the news, the Loose Acoustic Trio are back with fifteen new, terrific songs. The band passes with grade A and brings with 'Sorrow Be Gone' the ideal soundtrack for a better world!"

- Mr Blue Boogie / Billybop -

week.24
Shane Alexander "The Sky Below" (Buddhaland)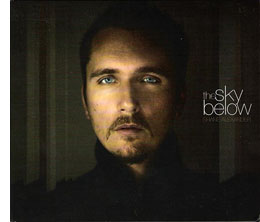 "This is so great - Somewhere between Jackson Browne's 'Running On Empty' and Aztec Camera's 'Somewhere In My Heart'!"

- Patrick Donders / Hanx Net -


"'The Sky Below' should lead to a definitive breakthrough for Shane Alexander, where a wider audience will get to learn his great songs and dito talent."

- Freddy Celis / Rootstime -


week.23
I See Hawks In L.A. "Hallowed Ground" (Big Book Records)


"The greatest little country band from California is back with powerful melodies, smart vocals, love, trouble and social involvement. 'Environmental Children Of The Future' is a melancholic song of the future and the environment. In 'The Salty Sea' we get historical misdeeds accompanied by some Irish tunes and 'Pale And Troubled Race' deal with the crimes committed against american aborigines. But everything is written in a storytelling form, never turning into placards. And musically it's varied, loving, and – well, really fun!"

- Magnus Sundell / Trots Allt Magazine -


"A successful band from the Californian country scene with a great live reputation, the Hawks are as down to earth - literally - as you could wish. How many other bands have ever sung a paean to fossilised ferns ('Carbon Dated Love') or squeezed a line like 'The earth is a self-regulating organism' into a wistful ballad ('Environmental Children Of The Future')? Are they too po-faced to be fun? Well, no, because they marry this almost entirely serious lyrical agenda to some really great music.

All in all, it's a beautifully balanced album; the warm wistfulness of 'Highway Down', for example, contrasts just fine with the sweet, neat, anti-love song 'Open Door', the only song not written by the Rob Waller/Paul Lacques team. For me, this is a big step up from 2006's 'California Country' and a very satisfying record altogether."

- John Davy / Crooked Rain -

week.22
Jack Tempchin "Songs" (Night River)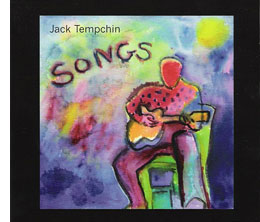 "Jack Tempchin presents on this album what he has always been outstanding in: 'songs' in the real sense of the word – catchy and strong melodies with honest and heartfelt lyrics!"

- Freddy Celis / Rootstime -


"Jack Tempchin must be doing really good, as he has written or co-written several songs for The Eagles thoughout the years – among others, the hit "Peaceful Easy Feeling"from their first album, "Already Gone" from 'On The Border' and two tracks from the latest double CD 'Long Road Out Of Eden'. Besides, let's not forget the lovely country song "The Girl From Yesterday" from 'Hell Freezes Over' which he wrote together with Glenn Frey. At Frey's solo records he's a frequently recurring songwriter; as a matter of fact, he was involved with the majority of the tracks at Frey's four solo albums.

Jack Tempchin's new one, obviously, is about mature americana with a touch of that classic west coast sound. It's pleasant and beautiful. At times he's letting loose a bit, rocking, as in his and Frey's old "Smugglers Blues". The track "East Of Eden" is presumably the one most suitable for Eagles eventual up-coming record. And there, it would sound even better."

- Magnus Sundell / Trots Allt Magazine -

week.21
Karla Bonoff "Karla Bonoff Live" (karlabonoff.com)


"This self-released package contains a concert recorded on Karla Bonoff's hometurf in Santa Barbara, California, supported by a sympathetic band who doesn't steamroll her, but let the music breath through.

Most of Karla's gems are featured here; 'All My Life', kicking off disc 2, sounds as poignant as ever, while 'Someone To Lay Down Beside Me' remains a true classic. The traditional 'The Water Is Wide' closes the concert beautifully; Karla informing the audience that she learbed to play the song as a teenager.

Karla isn't a prolific writer; she usually whittles a handful of songs every year. It's a pleasure to hear from her again after so long; I'm sure there is an audience out there who would snap up a new collection. In the meantime, this live set feels like a precious gift from a long lost friend!"

- John Brindle / Maverick Magazine -


"This live double-CD consists of 21 songs interpreted and marked by Karla (on guitar and piano) accompanied by three talented musicians on guitar, bass/mandolin and drums. As the major part of the songs performed here were already recorded twenty years ago, this gives makes us think of Jackson Browne; in addition to the way she puts a twist to some of the melodic phrases, and the affection she shows for the ballads.

The ballads are beautiful, well-arranged, perfectly interpreted. She sings great, absolutely wonderful. The words come from the heart, and are like the wind of the prairie, as vague as the night, or as lights in the rain. Maybe there's some attitude missing, but in every case, it's actually not hard to accept a certain lack of attitude.

Finishing off on an educational note; Don't forget that Karla Bonoff started her career with Linda Ronstadt, have opened for James Taylor and Jackson Browne (as if by accident!) and have played together with the whole of L.A.; no less than Russ Kunkel, Joe Walsh, Danny Kortchmar, Don Henley, Timothy Schmidt, Peter Frampton, Bill Payne, JD Souther and Andrew Gold!"

- Christian Labonne / Le Cri Du Coyote Magazine -

week.20
Delaney Bramlett "A New Kind Of Blues" (Magnolia Gold)


"This is an old veteran of the blues, who has contributed to countless blues records through the years. It's actually easier to make a list of the giants he hasn't taught, worked and played with. Some mildly speaking huge names are Jimi Hendrix, George Harrison, Eric Clapton, Joe Cocker, Jerry Lee Lewis, King Curtis and Duane Allman, to mention only a few. Did I tell you he took part in an Elvis Presley demo?

The title is most likely ironical, as this roots blues is all but new or modern. The record provides an enormous live feel to it, and you can almost hear the music coming from somewhere in the room, just like old recordings can make you feel.

His voice is the perfect ingredient to the songs and the stripped-down guitar playing. At times it's rocking just like a rocking chair at the porch on a hot summer's day, at times we're on a shabby pub near closing time.

All tracks, but one, are written by himself. The cover is one of the best versions of Sam Cooke's "A Change Is Gonna Come" that I've heard. Besides Sam's own recording, this one must be ranked as number two.

This superb album has all that distinguish good classic blues: down-to-earth, honesty and feeling."

- Thomas Bokgren / Red Hot Rock Magazine -

week.19
J Shogren "Jahamericana" (Jaha Records)


"Blending more styles than we can list here, Shogren somehow ties it all together for his own unique sound. Thoughtful and larger than life songs, set to a hard acoustic background, make for some exciting listening. He's traveled the world and the stories are plentiful in these grooves. At the end of the day, though, it's Americana at its best!"

- Bill Lavery / Village Records -



"What is on offer here, is an earthy form of unostentatious acoustic blues and country, that won't win any awards for originality, but is competent, and occasionally, pulls a surprise out of the hat - the coloufully melodic sheen of 'Outsider', in particular, managing to leave quite an impression".

- Sean McGhee / Rock'N'Reel Magazine -

week.18
Watermelon Slim & The Workers "The Wheel Man" (NorthernBlues/Rootsy)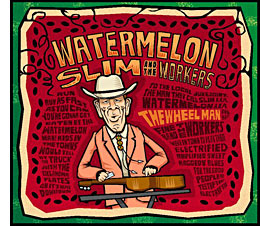 "'The Wheel Man' is the follow-up to The Workers' debut album, one of last years' best blues records. The new album has the same drive, same fine batch of songs, composed entirely by Bill Homans, or Watermelon Slim, if you will. The only thing the new album hasn't got compare to its predecessor, is the thrill of the news. Otherwise, there is all the good that's associated with Slim and his gang of workers:

A hell of a swing, and material that contains everything from acoustic slide blues a la Blind Lemon Jefferson, to harmonica numbers a la Sonny Boy Williamson, and a voice that can be not only raw and melancholy but tenderly soul-sensitive. On the tracks this time, there's also a couple of guest musicians, where Magic Slim is the most famous. It sounds good, quite simply, no strings attached - blues with rolled-up sleeves.

In the sixties there was a loudly discussion going on in the music press whether white musicians really could, or should, play the blues. That discussion is long since dead, shut through the heart repeatedly by musicians such as Alexis Korner, Michael Bloomfield, Johnny Winter, Peter Green and others, and now, most recently, by Watermelon Slim."

- Peter Linde / Otakt -



"Bill Homans was a truck driver from Oklahoma. He doesn't exist anymore. Bill Homans has become Watermelon Slim, and he's now a travelling, fulltime blues musician. But it started long time ago - In 1973, Homans was the first Vietnam veteran to make his debut while the war was still
in full flair. His own career would remain sporadic for long, but his songs were sung on record by, among others, Country Joe MacDonald. It wasn't until a couple of years ago that Homans became Watermelon Slim to a full extent, a fortunate move as it turned out, when the previous album became blues album of the year in Mojo. The record that's now out in the stores - "The Wheel Man" - is nominated best blues record at this year's Blues Music Awards.

This is blues, sounding as if time stood still. Left-handed Slim gives his National Guitar some real beatings to stompy accompaniment and architypical, yet quite funny lyrics. He carries traditions of which names such as Jimmie Rodgers, instantly comes to mind. Even Muddy Waters of his later years and the records that Johnny Winter produced for him, function as a reference.

The title track with Magic Slim on guest vocals, the humorous 'Newspaper Reporter' and the guitar solo of 'Peaches' are the high lights of this album, an album that doesn't stand for anything new - In fact, it's so significant and predictable, that it's dangerously close to becoming a parody - but even then, you're having quite fun in the company of Watermelon Slim. Straight ahead, pure blues, nothing strange about it."

- Niclas Gustafsson / Musiklandet -



week.17
Hayward Williams "Another Sailor's Dream" (Machine)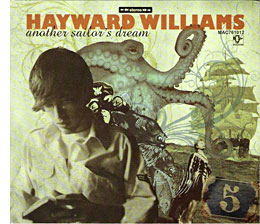 "There isn't one weak moment on this platter - From William's own voice, that ranges from lovely and tender, to raw and hoarse, to his brilliant lyrics & songs - This is the perfect marriage between folk, blues, country and rock!"

- Benny Metten / Ctrl Alt Country -

week.16

Paul Reddick "Revue" (NorthernBlues/Rootsy)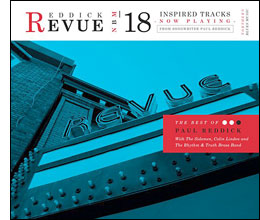 "This here is an absolutely marvelous record for those who hasn't heard of Paul Reddick before, and this includes this author. I rolled this CD firstly because one of my favorite guitarists - Colin Linden - produced and played on several tracks. This proved to be a smart decision. The music won't cause the pressure cooker to explode though, but has other qualities - well-blended ingredients, good taste, well-cooked etc. Given that you like a steady meal (68 minutes) of blues.

'Revue' means overview and what we get here is exactly so over the career of blues singer, Canadian and harmonica player Paul Reddick. The tunes are taken from records he has done with his trio The Sidemen, with Linden, and from several other side-projects. The music has an all together raw, folksy tone with inspiration from the Mississippi delta, but one can also hear modern sounds here with associations to Texas blues a la the Vaughan brothers and on some track, it sounds as if RL Burnside was in the studio.

Yes, it's varied and that's the strength of this album. Another one is the fat voice of Reddick. It's slightly remeniscent of David Hidalgo of Los Lobos at times, or there is some of Lobos roots music in the sound itself, especially in the songs he does with The Rhythm and Truth Brass Band.

This is a kind of blues that could possibly get across to most aficionados of the genre - it's got the most of it - the feeling, the voice, the brass and lots of harmonica."

week.15
Anshelle "Rewind Please" (Rockarchive)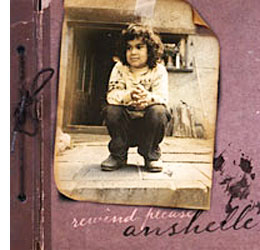 "Anshelle and singer Michèle Bachmann of Switzerland have gone through something of a metamorphosis. Having been more directed towards dancefloors, 'Rewind Please' is, in fact, a fresh showcase of soft rock and pop, slow and faster, of a quite subliminal kind. It's quite obvious that there's a willingness and an aim with both music and words.
Because, even though the songs could easily fumble in the overflow of similar-sounding music that's streaming towards you, this often sticks out, almost like separate entities at times, prooving that only with purpose can show the vitality of a genre. OK, at length, it might become a little too much, you end up sort of full. You end up sort of tired. But not tired enough to just lie down and give up. There's still something interesting there. Seek and you shall find....."

- Magnus Sjöberg / Groove Magazine -

week.14
Doug Cox & Salil Bhatt "Slide To Freedom" (NorthernBlues/Rootsy)


"The unlikely is now likely. I don't think this is the first time that blues guitarists and Indian classical musicians have joined forces. But now, with the fantastic instrument satvik veena, you can only imagine.

Doug Cox is a great guitar player. Mostly, he plays the blues, directly out of the delta. Now, he and his resophonic guitar have come together with Salil Bhatt (satvik veena) and Ramkumar Whisra (tabla).

Honestly, I don't know that much about Indian multi-stringed instruments, but it's a real nice meeting between Canadian Cox and Indian Bhatt, a meeting that you just can't keep from enjoying or getting fascinated by.

It's kind of cool to realise that it takes exeptionally great knowledge to get the full measure out of that many strings during a recording. It's a real heavy fact that Salil Bhatts father Vishwa Mohan Bhatt (who played with Ry Cooder in the 90's) makes guest appearances on mohan veena, that they spend a year of rehersals before they recorded. I had no idea of any of this before I opened the super handsome sleeve of "Slide To Freedom". Only such things can make a record good. That's kind of enough. 'Cause the record is cool, but unfortunately, I can't say whether those different veenas justified themselves.

It sounds heavy and the meeting between the instruments makes me happy. Sometimes, that must be enough..."

- Peter Dahlgren / Dagens Skiva -


"It's not blues and it's not Indian ragas, but something blended together. Just as a slice of cheese on a roll of french bread in the oven becomes a toast. Nothing fundamentally new, but it tastes good without me wanting more.

I'm thinking about Canadian slide guitarist Doug Cox who has recorded an album with Indian Mohan Veena instrumentalist Salil Bhatt and tabla player Ramkumar Mishra earlier this year. Salil Bhatt is a tenth generation musician and his father, Vishwa Mohan Bhatt, was the inventor of the 20-string Mohan Veena Guitar which reminds you strongly of a lovechild between a Swedish nyckelharpa (key harp) and an old big band guitar.

The music on "Slide To Freedom" is dominated by this multi-stringed instrument. Cox is a little drowned out and is actually only featured on a couple of more bluesy numbers where he and his resonator guitar become the main figures. Those are the ones I like the most.

The Indian part demands a lot of relaxation and focus in order to be appreciated to the full extent and right now, this does not exist in my world of listening. But if you like Indian ragas and don't mind some long, soaring, instrumental tunes, then this record might be something. And those of you who've been listening to records by old man Bhatt while he played with Ry Cooder, Jerry Douglas, Béla Fleck or Taj Mahal, yes, to you this CD should be a must-have!"

- Peter Linde / Otakt -




week.13
Ted Russell Kamp "Divisadero" (Pomo Records)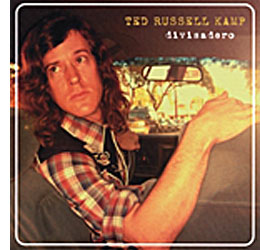 "Kamp musters all his forces to produce a sumptuous blend of americana, country-rock and inspired song-smithery on his new album. A thoroughly consisent collection of songs that wouldn't sound out of place in the Steve Earle-songbook, Kamp has a real knack for composing believable story songs, so much so that it's difficult to choose the choice cuts.

The autobiographical 'Music Is My Mistress'. the engrossing heartbreak tale 'Gypsy's Tune', the plaintive pedal-steel colored 'Looking For Someone', the strutting funky country sass of 'Better Before You Were Big Time', and the gloriously compelling stripped-back mandolin and voice of closer 'The Road Keeps Getting Longer' are all serious contenders for contemporary classic status.

One word; Discover!"

- Sean McGhee / Rock'N'Reel Magazine -

week.12
Mason Casey "Sofa King Badass" (NorthernBlues/Rootsy)


"Here's a new blues voice to remember - Mason Casey, who, when at his best, has got that rough, primitive, effortless drive, significant for great, ruined vocal chords like those of Tom Waits, Tony Joe White and Billy Gibbons.

Casey is mostly known as a harmonica player (he played on Wilson Pickett's final recordings), but on his own debut album, 'Sofa King Badass', it's his voice that dominates. The harmonica playing is rather held-back on the 14 tracks of which all, except one, are his own originals.

The album is recorded in Nashville and additionally at Dan Penn's and producer Jon tiven's houses. Steve Cropper on guitar and organ player Felix Cavaliere (Young Rascals) are other famous names appearing on these very soulful tracks. It's competent party music with brass only when necessary. It's traditional R&B and blues with a lot of swing and pressure, produced with intimacy and a great sense of variation and attitude.

Mason Casey is definitely an artist that Jake & Elwood Blues would've enjoyed. And, hell, if not Mason Casey, as well, is sent by God?!"

- Peter Linde / Otakt -

week.11
Nathan Holscher "Even The Hills" (Nathan Holscher)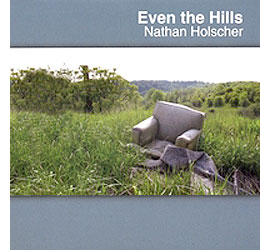 "An observer of life through the eyes of a compassionate bystander caught up in nature's complexities, Holster certainly knows how to write a song. The likes of "Hard, High And Blue" and the opener "My Sweet" are almost Ritter-esque in design, storytelling songs that put you both in a place and time that seems somehow familiar. "Maria" is prime-time Zandt for sure – simple yet evocative reflections on the way love enraptures the heart regardless of the eventual outcome. Standout track though is the finale "Back To New Mexico" that will give all the Ryan Bingham fans something else to spend those Christmas vouchers on. A fabulous album!"

- Del Day / Americana UK -



"'Even The Hills' is the second album from Nathan Holscher. Another series of absorbing songs, Holscher fixes his thousand yard stare on the landscape whilst looking inwards, taking acoustic country-steeped folk on a painful emotional journey. His is the voice of the last man left in town. Scarred, torn and twisted lives scream an emotional fragility that's superbly at odds with the strength of the songwriting. The world-weary sense of despair is evidence of an astonishing maturity, as Holscher fashions scenes from far beyond his mere 25 years.

Straight up, this is a hands-down success, and a triumph of skill and artistry over commercial potential that carries its understated appeal far beyond the alt/country/Americana sphere!"

- Mike Roberts / Whisperin' & Hollerin' -

week.10
Jackson Browne "Solo Acoustic Vol 2" (Inside Recordings)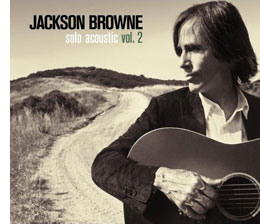 "Vol 2 showcases the same sense of intimacy and live energy on exhibit at Jackson's recent solo acoustic concerts. He's singing to you!

It's very rare that a live album is able to capture the true energy and vibe of a live performance the way Jackson Browne's 'Solo Acoustic' CDs have. They are both essential for any fan of Jackson Browne's music, but also indispensable to those who want to study song writing by a master craftsman. This is the way music should be done."

- Russ Paris / JRP Graphics -

week.09
Rachael Sage "The Blistering Sun" (MPress Records)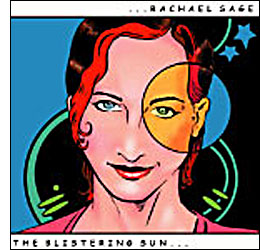 "As a woman in tutu, bangles and other fancy stuff, who sits at a piano singing high, bright and agile, Rachael Sage attracts easy Kate Bush/Tori Amos comparisions, but 'The Blistering Sun' deliver a warm intelligent voice of her own. Inspired by notably non-girlish Elvis Costello, and backed by brilliant East Village friends of Rufus, Antony and such, Sage hits somewhere between the bedsit, and the cellarful of noise and it does you really good!"

- Phil Sutcliffe / Mojo Magazine -


"The cartoon illustration on the sleeve to this CD make Sage look like Tori Amos, and any Amos fans wouldn't be dissapointed - catchy, well-crafted songs, like 'Alright OK', show that singer/pianist Sage has shifted from Lilith Fair-approved folkie to a muscular and hugely talented studio pop songwriter, one part Elton John, one part Kate Bush, two parts Fiona Apple!"

- John Lewis / Uncut Magazine -

week.08
Mitch Marcus Quintet "The Special" (jazzcubed.com)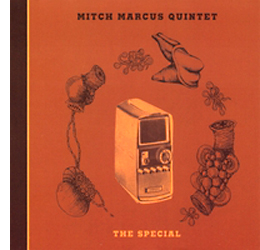 The Albums I Couldn't Find The Time For In 2007...

"Loud and clear jazz music, with a raucious and broken-sounded guitar as an unexpected bonus. Dirty sazophones and a great, adventerous swing. This one should, quite obviously, have had a real and sincere review!"

- Patrik Hamberg / Dagens Skiva -


week.07
Walt Wilkins & The Mystiqueros "Diamonds In The Sun"
(Palo Duro Records)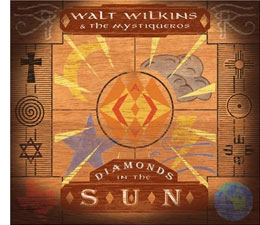 "Just like Poco, only more muscles. Or why not The Eagles, only a bit more traditional. All the same - It's a gem!"

- Kalle Oldby / Country -


"The whole 'Americana' scene is so stuffed with contenders desperately trying to push the envelope these days that, just sometimes, you really do yearn for a good, old-fashioned country-rock album along the lines of The Band or The Flying Burritos.

Well, if you add in that special, indefinable Lone Star State something that the likes of Townes Van Zandt, Guy Clark and Joe Ely have all displayed during their years as dusty Texan troubadours then that's what you've got with WALT WILKINS & THE MYSTIQUEROS' 'Diamonds In The Sun': a tremendously accomplished roots-rock affair performed by a quintet of guys who've travelled the US highways and byways more than enough times to know which way is up. When they're sober anyway.

Opening tune, 'Trains I Missed' gives you some idea of what to expect, delivering passionate, guitar-drenched roots-rock with a restless Van Zandt urge, more than capable Californian-style harmonies and leader Wilkins celebrating missing the forks in life he might have traversed, all the while knowing he can't go back now. Lyrically, he's already demonstrating that he's on drinking terms with the devil in the details and the way he delivers the simple-but-great wisdom inherent in lines like "here's to the the things I believe/they're bigger than me" immediately draws you in.

Great all these tunes are, though, it's with the aching ballads that the record's heart truly lies. Arriving four songs in, the album's title track (actually written by bassist Bill Small) seduces us effortlesly with its' sad and blue tinges of full-on Gram, though it's soon run close by the unadorned, southern country-ballad designs of 'Quiet Moon' and the tangible, 'Gilded Palace'-style beauty of the deliciously stately 'All These Memories': both of which benefit no end due to the desert wind drift of guest Lloyd Maines' silvery pedal steel.

'Diamonds In The Sun', then, is every bit the bleached and scuffed gem its' title suggests and its' allure is unlikely to fade in the future. Seems like we'd better add the name of yet another band of unmissable Texan troubadours to the Lone Star state's ever-expanding roll call of honour."
- Tim Peacock / Whisperin' & Hollerin' -

week.06
Kimmie Rhodes "Walls Fall Down" (Sunbird/Border)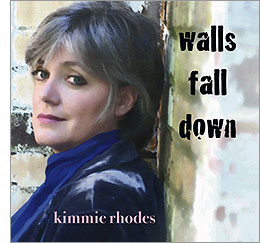 "As carefree as her artistic front, that's how wonderful Kimmie Rhodes is. It sounds as though it's so incredibly easy to be an artist when listening to her stories. As if the songs were born out of her exhailing, sort of, with her slightly laid-back and even more slightly raspy voice. Can you talk of soft, mild country here? If so, the new songs are representative of such a sound. And when she includes a Townes Van Zandt tune as well as one by Rodney Crowell, it's not only for the sake of variation, the unjustly unknown Kimmie Rhodes take them over too, in that same super carefree way. First and foremost, it's Texas country, sounding a lot more like here and now, than once upon a time."

- Malena Rydell / Dagens Nyheter -




"Kimmie Rhodes recorded output is uneven. Her masterpiece is still 'West Texas Heaven' from 1994, on which she, among other things, successfully brought Willie Nelson back from his desert walk. That particular album even included fine duets with Townes Van Zandt and Waylon Jennings. The collaboration with Willie Nelson continued the following year on 'Just One Love', one of Nelsons greatest records ever. Even their duo album 'Pictures In A Frame' from 2003 belongs to the ones you can't miss.

Apart from this, I think Kimmie Rhodes' records so far this millennium, have appeared quite anonymous. But her comes 'Walls Fall Down', her best album since 'West Texas Heaven'. The approach is just as gentle as on the previous albums, but the material is stronger and the contributions from the musicians more distinct.

On a song like 'Make The Morning Shine' Kimmie shows herself from her most tender side. She sings soft and yearning, with strong dedication and a totally irresistable pleading in her voice, to the sparse acompaniment of strings and Annie Kinsella's slightly old time harsh second harmony.

'There's A Storm Coming' is more dramatic, a populisticly shine-through contemplation over economical depression and the most recent times natural disasters. The nearly rolling country guitar and precisely inserted slide notes of Gabriel Rhodes underscore the fateful (both existentially and meteorologically) atmosphere.

Even the title track is a small masterpiece. Kimmie Rhodes sings, in a harshly focused tone, her lyrics, critical of the civilisation, and the harmony vocals and the lap steel guitar of Gabriel Rhodes deepens the musical expression even more.

But it's not only the self-written songs that keep the highest class. Kimmie Rhodes also does entirely convincing interpretations of Townes Van Zandt's 'If I Needed You' (oh yes indeed, you can tweak a new meaning out of it!), Lennon/McCartney's 'The Fool On The Hill' and Rodney Crowell's playfully critical song of the human culture, 'Sex and Gasoline'."

- Magnus Eriksson / Rootsy -


week.05
Allan Thomas "Making Up For Lost Time" (Black Bamboo)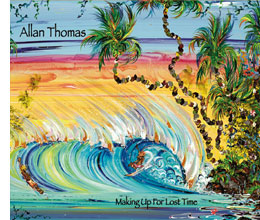 "When in the late 50's Allan Thomas started singing along to Sam Cooke's 'You Send Me' on his dad's car radio, it was already too late to stop the music bug. In that moment, he began a musical journey which would have brought him from vocal groups, to folk music, to the current mix of all the influences he has been absorbing along the way. 'Making Up For Lost Time' is Allan's fourth album and a wonderful collection of songs put together with the care of the craftsman and the heart of a man who is making music because he loves it.

Kauai resident since 1983, Allan beautifully blends together his early soul influences, songwriting skills, shades of Steely Dan and the energy he gets surfing the Hawaiian waves. Featuring Jimmy Johnson on bass (James Taylor), Tris Imboden on drums (Chicago), Michael Ruff on keyboard (Bonnie Raitt) and three talented guitar players (Bryan Kessler, Ken Emerson, Kirk Smart), the music is rich and sophisticated, creating the perfect environment to Allan's poignant lyrics and poetic watercolors.

The album opens with 'Ray of Hope', an excellent blues/jazz number featuring Graham Nash on background vocals. It is Thomas' take about the troubled times we are living and about the turbulent waters we all have to get across in our own personal lives. Lyrically the song sets the tone for the entire album, an adult look at what we have done and at the road ahead: 'Remember the Best', 'How Long 'Til Light', 'The Real Thing'. It is all here: our vulnerabilities and wishes, the good days and the bad times. Allan is brave enough to reflect upon his life with depth and sincerity, and while he brings us on this ride through the ten songs of the album, it soon becomes clear we all have a chance to make up for lost time."

- Francesco Lucarelli / California Stars 'N' Bars Revue -

week.04
Peter Cooper "Cautionary Tales" (Corazong/TMC Nordic/GDC)
"Normally, he's a much recognized music journalist with a good reputation within the industry. But now, it's time for Peter Cooper's debut album, praised by people like Kris Kristofferson and Todd Snider. And the crowd of musicians joining him is quite impressive, names like legendary steel guitar player Lloyd Green, Bill Lloyd, Nanci Griffith, Jason Ringenberg, Jen Gunderman and the above mentioned Todd Snider all participate. But it's Peter Cooper who shall be noticed in the first place and this because of a collection of self-penned, very strong songs that really crawls under your skin. Add to this a couple of well-chosen covers and you have an incredibly strong album.

The soundscape is dominated by a steel guitar, hammering out sweet notes at the centre, notes that sweap you away. It sounds a great deal like country, but influences from folk and rock are baked into this beautiful musical mix. All this makes it sound varied, making the listening experience more interesting. Ballads get mixed with more country-rockish sounds.

Everything sounds very well-worked out and every musician involved leaves a magnificent little contribution, causing the music to lift even a higher dimension. Most of all, Lloyd Green takes the front position with his steel guitar. The small details are really it. Sometimes, it's the harmonica player from the higher schools that captures me , like on 'Take Care' or a painful accordian on 'Mission Door' and a pounding piano on 'They Hate Me' , giving it all some extra spice. Every song arrangement is perform with great precision.

Peter Cooper has a lot on his mind, lyrically. You can tell that he's used to writing, a painter with words. The words just flow out of his mouth with a poetic edge that's very sympathetic. He turns out to be a big-hearted man who can express himself with a lot of warmth or when he wants to, with irony or sometimes with a small dose of humour. And as allways, the voice is important, the voice that captures the listener, and Peter Cooper surely has it! He is very skillful when it comes to carrying out the various moods.

The expansion of new good singer-songwriters in America doesn't seem problematic at all and Peter Cooper belongs undeniably to the foremost. He's a talent out of the ordinary and it will be very interesting to follow him in the future. 'Cautionary Tales' is, into the smallest detail, a comprehensive album, warmly recommended. The year of 2008 couldn't have started in a better way!"

- Johan Annetorp / Rootsy -



week.03
Dave Gleason's Wasted Days "Just Fall To Pieces"
(Well Worn Records)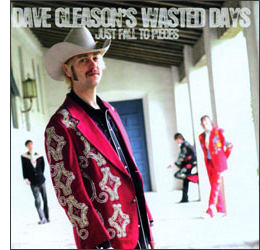 "This is Dave Gleason's 3rd album and like the previous two, it's packed full of honky-tonk weepers and country-rock swingers that'll have you crying in your beer, and bouncing round the dance floor. In a milieu that's damned by some pretty dismal pretenders, these guys are the real deal."
- Nick West / Rock'N'Reel -


"From the album cover, singer Dave Gleason glances back at me, dressed in a clear red tuxedo with silver broderies, his cheeks covered with black sideburns á la 'Ronny And Ragge' (popular TV personalities in Sweden in the early 90's). Here, I already start feeling dubious, but to my great joy, Dave seems to have clearly a better sense of music than clothes.

'Just Fall To Pieces' is the band's third studio album since the start in 2000 and this time, they're helped by legendary guitar heroes Albert Lee and Jim Campilongo. It's all about rather classical country with touches of rhythm & blues and good old rock'n'roll. Sometimes, it feels
as if one should have turned the storyline of an old Western movie into music.

Dave has a comfortable voice and the band consists of utterly competent musicians. Petty-flavoured 'Right Back To Her' along with the powerful 'Rusty Ol' Halo' are the most out-standing tracks. Attitude, catchy melodies and, quite simply, a real heavy groove."

- Thomas Rödin / Groove Magazine -

week.02
Eugene Ruffolo "In A Different Light" (Stockfisch/Creative Audio)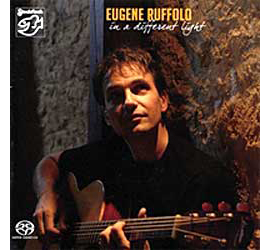 "He's got such a nice voice. And his melodies are so sweet. A classic singer-songwriter that reminds you of James Taylor, or why not, nowadays Michael Fracasso. His music could be categorized as the perfect background-sound for Sunday dinner with your loved ones. But this New York-singer should not be seen as something tedious or toothless - His voice and songs are all too good for that.

'In A Different Light' grabs ahold of you with it's soft-spoken melancholy. A bunch of older Ruffolo-songs, recorded once again, in a German recording-studio, with a stunning sound you simply could kill for!"

- Dag Ståhl / Otakt (04.01.08) -

week.01
Jude Johnstone "Blue Light" (BoJak Records)


"This an album of classic jazz and soul, beautifully and carefully presented. It's not often that music can engender such a sense of well-being, so enjoy it when it does!"

- Michael Mee / Americana UK -



"Jude Johnstone has written songs for Bonnie Raitt, Johnny Cash, Trisha Yearwood, Jennifer Warnes and Bette Midler. But she has also made two fine records of country-tinged singer-songwriter music where she, with small gestures and her slightly raspy voice, has created a low-key and naked expression. On her new album, Jude Johnstone her songs gets a jazzier framework. She takes another step down the vocal register, slows the tempo down even more and lets a an abandoned saxophone or a sordinated trumpet underscore the held-back intensity, or paint soulful figures in the discrete soundscape. In this way, Jude Johnstone creates ideosyncratic and very beautiful music. She soars high above her colleagues in singer-songwriter land, nowardays utterly crowded, but besides, she creates jazz-impregnated pop atmospheres of a totally different tightness than fix stars like Katie Melua and Madeleine Peyroux."

For "Album Of the Week" 2006 go to.....
For "Album Of the Week" 2007 go to.....

For "Album Of the Week" 2009 go to.....
For "Album Of the Week" 2010 go to.....
For "Album Of the Week" 2011 go to.....
For "Album Of the Week" 2012 go to.....
For "Album Of the Week" 2013 go to.....
For "Album Of the Week" 2014 go to.....
For "Album Of the Week" 2015 go to.....
For "Album Of the Week" 2016 go to.....
For "Album Of the Week" 2017 go to.....
For "Album Of the Week" 2018 go to.....
For "Album Of the Week" 2019 go to.....