ALBUMS 2006


week.50
Tracy Huffman "Ever Notice A Crow" (Boronda Records)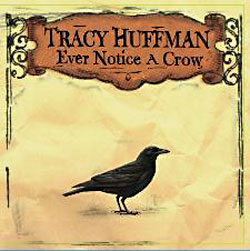 "Great, charming album from Tracy Huffman, who mixes banjo-stuff and folkrock, with the most exquisite pop, and rock and roll a la Stones. This is feel good-music, completely different from what you hear on the radio today. This music swings, you can feel it, and last but not least; it has a great sense of humour - Stuff that really lifts your spirit! (And by the way; His buddy Kip Boardman plays piano on the album.)"

- Magnus Sundell / Trots Allt -

week.49
Stefan Leoson "Pennies & Heartaches" (Steps & Stage)


"We up here in the north part of Europe have always got our own touch of melodic rock and pop. And I'm aware that there are a lot of people around the world who enjoy the "typical Swedish melodic poprock-sound".
Stefan Leoson who has been a part of the Swedish AOR-prog band Ariel is now solo and have put out an album with material somewhere between the "typical" sound I just mentioned mixed with AOR flirts, modern singer songwriter pop (a'la Brian Vander Ark) and a touch of bands like Keane, Travis, Jars Of Clay, The Ark and Coldplay.
So I know that a lot of you guys who are frequent visitors here at the melodic net will love this album. I know that because it's done with a huge professionalism in a genre we love. And what makes it even more impressive is that it is Stefan who've written, performed and produced the album all by himself. Stefan sits on a great voice quite close to Stefan Andersson (musically he's close as well) if you remember his albums.
First out "I Don't Know Where To Start" is a killer opener and the following three songs are real damn fine melodic minutes of perfection. The tempo goes down in the middle of the album and there are a few tracks that aren't so interesting, but they're few, so I have to give this debutalbum an impressive 4 star review. I salute the man with a big bravo and I highly recommend to check him out right away at www.myspace.com/stefanleoson - It's a ticket to the melodic heaven."

- Pär Winberg / Melodic Net -



week.48
Kelly Jones "Handle With Care" (CDBaby)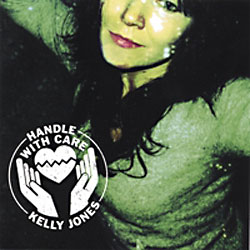 "On album number two, Kelly Jones takes a giant step forward, to a very strong and personal expression. Her brilliant songs are more moving along on the dark end of the street, rather than on some sunny sidewalk. Her great voice bring credability to the material. Despite the dark shadows, her americana/folkrock has very strong pop abilities. And when she step inside the smokey nightclub in *Lonesome Heart", it really blows the roof off!"

- Magnus Sundell / Trots Allt -


"New, terrific album by Kelly Jones. Long over-looked singer somewhere between country- and singer-songwriter-tradition. Passionate and intimate, naked and deeply expressive - A gem!"

- Magnus Eriksson / Rootsy -



week.47
Richie Furay "The Heartbeat Of Love" (R.F. Records)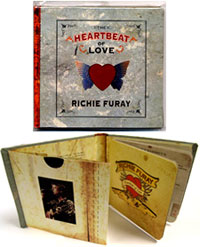 "That beautiful voice! Country-rock legend Richie Furay (Buffalo Springfield, Poco and others) returns with a classic collection of love songs (not worship songs this time), and a bunch of old friends are invited; Stephen Stills, Neil Young, Kenny Loggins, Timothy B Schmit, Paul Cotton and
Sam Bush among others. It is absolutely brilliant, like in his 70's heydays. Next time, why not invite T-Bone Burnett as producer, then we could have a killer of an album....."

- Magnus Sundell / Trots Allt -

week.46
Honeydogs "Amygdala" (CC Entertainment)


"This is an album that grows on you for every listen. Frontman Adam Levy has written 14 songs so strong that they refuses to be dressed in todays fashion. And rightly so, this beauty will last forever. Classical popmusic with both Beatles- and Ed Harcourt-vibes".

- Anders Carling / Trots Allt -


"Sometimes it's really liberating listening to a band that refuses to deal with much of today's trends in music. Honeydogs has been together since the early 90's and they're a perfect example of this. This is pop where melodies really matters. Frontman Adam Levy has written 14 songs that grows on you for each listen. It's impossible not to think of the Beatles. Or the Finn Brothers' Crowded House. Classic popmusic for the 21th century in a class of it's own!"

- Örjan Svensson / Otakt -



week.45
Deborah Holland " Bad Girl Once..." (Rage On)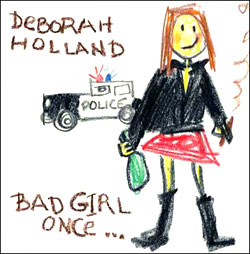 "Deborah Holland is a great singer, and an even greater songwriter. Her third album deals with subjects rather unusual in this kind of music. The subtitle of the album is "...Soccer Mom Now", and several songs is about the joy and the trouble of being a mother - Arguing with the kids who refuses to practise the violin, or clean up their own room. I really love the lyrics, filled with with humour, and doesn't shy away from political viewpoints. A great, great album, partly because of this!"

- Katarina Josephson / Trots Allt -

week.44
Jon Strider "White Wings" (New Sky)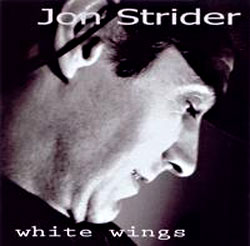 "California-based singer/songwriter Jon Strider has been around for a long time making albums. He's got a pretty cool style where he mixes Tom Petty sounding midwest rock with modern country a la Vince Gill and a touch of Shawn Mullins singer/songwriter rock.
His lyrics are spiritual where the keyword is faith in many of his songs, the opening track "At The Way Station" could've been featured on a Tom Petty album while the second track "I've Been Blessed" reminds of something Mark Spiro could've recorded on his latest albums.
The title track goes more in the modern country vein and even how strange it may seem because I'm not a fan of country music, the country ballad "White Wings" is one of the highlights on Strider's new album.
Good piece of work!"

- Kaj Roth / Melodic Net -



week.43
The Boat People "YesYesYesYesYes" (Frumpy)


"When I hear that an artist/band comes from Australia I always listen a little extra, cause a big portion of my record-collection's best albums are from down under. They must have something extra in their cereals for breakfast.
So - what about THE BOAT PEOPLE from down under? They have been compared to bands like Split Enz, Wilco, John Lennon, Coldplay, Dandy Warhols, David Byrne and Sleepy Jackson just to mention a few. And that quite explains what we're dealing with here. But I would also wanna add a big portion of Ben Folds and Jason Mraz as well. And that is perhaps what makes this band such a cool gem... The mixture of styles.
Second out "Unsettle My Heart" is a great piece of work with a perfect refrain and a cool almost Jellyfish-smelling verse. Fourth out "She's a Good Soul" is another really cool tune with a very weird way of being - a song that contains all sort of tempos and take you on a helluva ride. The sweet "Sink Into The Sea" with lovely harmony vocals smells the Finn Brothers and in that way it goes... Well, I can mention "Tell Someone Who Care" which is the "hitsingle" on the album...
A very good album is what you have in front of you when you have purchased your own copy - and a very funny ride between styles that we love.


week.42
Barney Bentall "Gift Horse" (True North)


"Another Canadian masterpiece - No doubt about it!"

- Kalle Oldby / Casino (Radio P4) -



week.41
Selasee "Run" (Running Dream Records)


"Born in Ghana - Via Colorado, Utah and California - Selasse now calls Canada home. Of the album's eleven tracks, it's the title-track, "Run", that is the most shining star. Soft and light singer-songwriter-reggae with horns, and whalloping whop-whop-choir"

- Erik Hjortek / Groove -



"Light and easy afro-pop, guitar center and lots of harmonies - From Canada!!!???"

- Patrik Hamberg / Dagens Skiva -



week.40
Brian Kramer "I Want My Illusion" (BKB)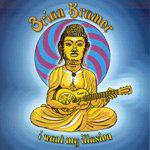 "Brian Kramer & his Couch Lizards performs acoustic based blues that lifts on light wings, and is floating high above the grey dust of the ordinary day. And it's right there, it's planting it seeds; In the dust, in the soil and on the pavement where we stand, you and me. I love this a lot! And like all really good blues, you feel good from it. If it's something that we really need, this time of year, it's great and life-affirming blues!"

- Magnus Sundell / Trots Allt -


"Really mature blues in down-to-earth arrangements. With just a little bit of soul, here and there. Percussion, harmonica and a soft touch of back-porch."

- Patrik Hamberg / Dagens Skiva -



week.39
Tourist "Minutes Lasts For Years" (Tourist Sound)


"There's a Canadian modern rock band by the name of Tourist as well, but the ones I'm talking about here comes from Auckland, New Zealand and soundwise they're more of a Britpop influenced modern rock band. The best way to describe their sound is to take one dose of U2 (the early era), mix it with Manic Street Preachers and add a touch of that typical "down under" sound of Aussie rock. There's a certain feeling going through the whole album with a mood that the band has managed to capture within the recordings of these 11 songs, the music feels close with a nerve that you can almost touch and that's a good sign because music is an art which is all about moving people. I hope other reviewers won't accuse them as being Coldplay clones because Tourist are more than just your average pop/rock band in the Coldplay vein, their debut contains 41 minutes that will last for years."

- Kaj Roth / Melodic Net -



week.38
Kate Campbell w/ Spooner Oldham
For the Living of These Days (Large River)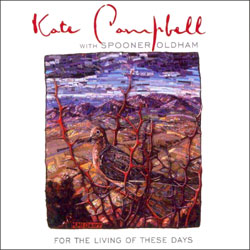 "To me, Kate Campbell has always been left behind other singers in the acoustic country format. Not as good as Alison Krauss, not as profiled as Rhonda Vincent or Kimberley McCarver, But she IS really good, and this, her new album, with nothing but spiritual material, is the best I've ever heard by Kate Campbell, sensitive och cleverly backed by the legendary Spooner Oldham".

- Magnus Eriksson / Rootsy -


"With nothing short of miraculous keyboard backing by the legendary Spooner Oldham, Kate Campbell delivers a bunch of gospel songs that really does her voice justice. Songs by Woody Guthrie, Kris Kristofferson, Bobby Braddock and Mylon LeFevre, as well as a few originals by Campbell/Oldham. The album is recorded in the famous Fame Studios in Muscle Shoals, Alabama. The sign over the studio door reads; 'Through these doors walk the finest Musicians, Songwriters, Artists and Producers in the world'. Campbell and Oldham really lives up to these words!"

- Tom Skjeklesaether / Rootsy -



week.37
David Mead "Tangerine" (Tallulah!/Dotshop)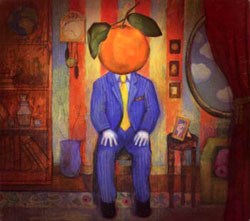 "Tangerine' is the absolute highlight of an artist that never ceases to impress, inspire och touch - deeply. It's a statement, an act of war and peace, and it's (one thing I never thought I'd say!) a true victory for popmusic as art!"

- Ola Karlsson / Rootsy -




"David Mead delivers another strong album with it's minimalistic form really deserves more time in the spotlight. 'Tangerine' is a true piece of art, and wonderful medicine for troubled souls in the fall."

- Kalle Nilsson / muzic.se -



week.36
Nathan McEuen "Grand Design" (Lint)


"Nathan McEuen is the son of John McEuen in Nitty Gritty Dirt Band, and he possesses a great talent for songwriting, as well as an impressive talent for playing several different instruments. His own description of the album is *future-retro-folk-rock*. A quite accurate description, if you add a wonderful feeling for pop melodies. It's a cool and swinging affair, and chock-full of impressive craftmanship".

- Magnus Sundell / Trots Allt -


week.35
Darryl Purpose "Live At Coalesce" (Gamblers Grace)


"Chip Taylor? James Taylor? No, Darryl Purpose!

- Örjan Svensson / Otakt -




"I came across Darryl Purpose and his music back in 1999 when he released "Travellers Code" which was a fine moment in the singer-songwriter-school. After that he has released another three albums and now it's time for a live-album. It's a beautiful low-key and personal piece of plastic, and it is a safe buy if you have his earlier CD's.
And if you haven't heard the man and his music I'm not sure if I should suggest you to buy this album first, or if I should suggest you to go via one of his studio-albums cause there is a slight difference in the arrangements.
He's more folky here, which I think suits him really fine, and the companion (Julie Beaver) on stage delivers another dimension as well. So - heck - go for this album to start with if you wanna check out the man. It is not often I suggest you should check out a live-album, before a studioalbum, so it has to be really good... Right? And - yeah... it is... "

- Pär Winberg / Melodic Net -



week.34
Tom Wilson "Dog Years" (True North/Rootsy)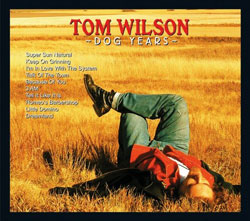 "The duet with Rosanne Cash, "Talk Of The Town", is the real highlight of the new album from this productive Canadian. But there's plenty more; On "Dog Years", Wilson's roots dig down deep in the fresh, productive soil which we called roots music, and the result is a growing and warm album that reaches for the sky."

- Magnus Sundell / Trots Allt -




"Sometimes you find an album you fall for, intstantly. It's very rare, but it's a joy everytime it happens. And it is as most pleasant, when you've never even heard of the artist before....."

- Rune Häger / Rootsy -

week.33
Ralston "Carwreck Conversations" (Soft Butter)
"Where Dreams And Truth Collide" it says in the booklet. That must refer to Southern California, where Ralston Bowles calls home. But I guess it also refers to the album and it's songs. This is an album to deeply think about, to be overwhelmed by, and to take to your heart. Ralston's music is solid, warm and down to earth, and he dares to ask those big, important questions, both to himself and the world around him."
- Magnus Sundell / Trots Allt -

week.32
Keith Miles "What It Was They Became" (House Of Trout)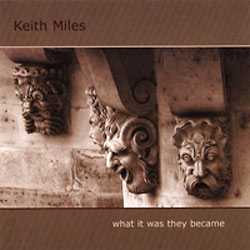 For some reason I have always been week for singer songwriters and storytellers like Guy Clark and John Prine and here is a guy on the same level as the just mentioned guys. This album is a pleasant ride and a check out for the tiny little public we have at the site that have the same broad taste as myself. Keith Miles sits on good qualities.

- Pär Winberg / Melodic Net -



"My teenage son calls this "feel-good-country". A pretty accurate description of this laidback, storytelling folk-country in the spirit of Guy Clark and John Prine. Poco's bass-player Jack Sundrud is producer, and you feel good throughout the whole album. A really great and impressive debut album by the not too young Keith Miles."

- Magnus Sundell / Trots Allt -

week.31
Sally Spring "Mockingbird" (Sniffinpup)


"It's quite surprising that Sally Spring's name isn't more widely planted in the folk- and country-rock-conciense. Especially considering that this is her fourth album since the 70's. She has a strong and powerful voice, that lift the material above the average in every single song on this brilliant album. And having Marshall Crenshaw, Caitlin Cary, Thad Cockrell and Gene Parsons helping out, makes this album really essential."

- Peter Linde / Otakt -




"She sourronds herself on her fourth, brilliant album with people like Tift Merritt, Chris Stamey, Marshall Crenshaw, Caitlin Cary, Fred Smith and Thad Cockrell. She also does a beautiful version of "Hickory Wind" with Gene Parsons. But it's the bittersweet Walt Aldridge-ballad ('Ain't No Ash Will Burn') that really steals the show; 'We can't stoke the fire we ain't got, there ain't no ash will burn'. Just beautiful."

- Lennart Persson / Rootsy -



week.30
Dave Barnes "Chasing Mississippi" (Dryve Artists)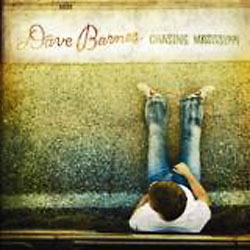 In the line notes of Chasing Mississippi, Dave wrote "If you like this CD, spread it around like hot butter." In that case pass the biscuits, the corn on the cob, and a decent butter knife. On second thought, I'll just use my fingers because I can't wait to spread the news: I love this CD.
From the false bravado of "A Lot Like Me" to the irony of "Everybody But You" to the hopeless romantic in "Butterflies" to the heartbroken lover in "More Than A Man For You," this CD is about love, love, love. It made me positively giddy, which is what love songs are supposed to do.
Jackson is a splendid little story about long-distance relationships, with Vince Gill singing backup. That's what I call a vote of confidence. All That Noise, Dave's tribute to Ray Charles, is a Mardi Gras parade in full swing. Greyhound puts you in the window seat,
inhaling exhaust fumes, breathless with anticipation.
That's the secret of this CD; it's not about the destination, it's about the journey. My favorite
track is I Have and I Always Will. It's the ultimate wedding song, and Amy Grant drips a little
husky heartbreak all over the harmony track.
Dave's voice is blue-eyed soul at it's best. It puts a world of hurt on you and makes you glad
you can feel the pain. I can't figure out how he's lived enough life in twenty-eight years to
write songs like this. But whatever he's drinking or breathing or dreaming, it's working.
Could you please pass the butter again? This is worth blowing my diet for.

- Lori Shropshire / Music News Nashville -



week.29
Faris Nourallah "Il Suo Cuore Di Transistor" (Awful Bliss/Dotshop)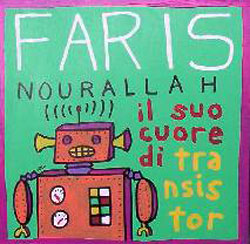 "Sweet Little Faris. Not his very best album, but still better than most releases this year. Did I mention that he is my hero - Now and forever?"

- Ola Karlsson - Rootsy -




"Dallas based songwriter Faris Nourallah makes his own little novels when he writes songs, it's like listening to a new story with a whole different mood with each and every song on his 4th studio album. The absolute delightful "Raining" makes you wanna go out in the rain and dance like Gene Kelly, the mysterious "Lifeboat" reminds a lot of the early works with Pink Floyd while "Chaos" takes you on a trip in his time machine to the wild west of the 19th century. The opening track "Black car" is one of the most catchy songs he has ever written and even if Faris loves to compose the majority of his songs on the Fender rhodes piano, he also gives us acoustic guitar pop on "Face in the wind" with a touch of Neil Young.
Perhaps the Lennon tendencies aren't as obvious on the new album as they have been before - get yourself a cup of coffee, sit back & relax to "Transistor". A very nice album!"

- Kaj Roth - Melodic Net -



week.28
Salim Nourallah "Beautiful Noise" (Western Vinyl/Tapete)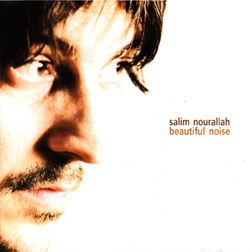 "Jeff Tweedy called. He wanted his voice back, and Wilco their pop sensabilities. There were mean words thrown around, and the crook in this chapter was Salim Nourallah.
- What the fuck, have you heard his latest, declared Jeff angrily.
- There's no shame in this man's body! What will happen next? Songs about heartbreak, or hey, why not go all the way? I have a terrible headache that won't go away. Here you are mr, Nourallah, it's all yours! You seems to be all the things that I am, goddammit....."

- Daniel Magnusson - Musiklandet -


"Spend your vacation in the company of Salim Nourallah. Follow him in the landscape of lost love, in the back alleys of disappointment and in the bittersweet sting of desperation that always ends with a soft and slow emergency landing. On "Beautiful Noise" you will all get your fill with pop-melodies in the land of Beatles, and in the contemporary fields of Damien Jurado and Sufjan Stevens."

week.27
Kiki Ebsen "Kiki" (Painted Pony Media)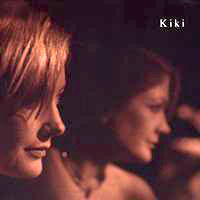 "West Coast-singer Kiki Ebsen has a soft, flexible, elegant, almost smoke-filled, thin, clear voice. Her new, untitled album is her third one, and it's a very good one. Most of the material is her own, but she chooses her covers with great care; 'Say A Little Prayer' and Traffic's glorious 'Low Spark Of The High Heeled Boys', in which Kiki makes the most of the songs potential. Traffic's original, Rickie Lee Jones, Van Wilks, and now Kiki Ebsen; The song is about to get a remarkable history"

- Magnus Eriksson - Rootsy -



"I have followed Kiki since her debut 12 years ago and she is well worth the attention. With her well-crafted and personal songwriter "pop" somewhere between Carole King, Charlotte Martin, Norah Jones and Vonda Shephard she got herself a place in my heart. The new album is no exception. She continues to deliver the same sort of high quality stuff and a cool thing with this album is that she have done some really damn cool versions of her personal favorites like Matchbox 20's "Unwell", "Low Spark Of High Heeled Boys" by Steve Winwood and Dionne Warwick's "I Say A Little Prayer" which could have been done by Eva Cassidy. Beautiful album by a beautiful artist. What else do we need?"

- Pär Winberg - Melodic Net -

week.26
BEN TAYLOR - ANOTHER RUN AROUND THE SUN (IRIS RECORDS)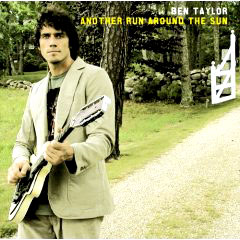 "The apple don't fall too far from the tree. Ben Taylor is the son of James Taylor and Carly Simon, and he walks down the same singer-songwriter-alley. Brave or foolish? That's the question..... But this album has so many fine moments, that you don't have to doubt it for a second. With his new album he both show off his genes, as well as stands on his own two feet. And if you love James' and Carly's work, this album is a must! Neither one of them has made such a fine album in years!"

- Magnus Sundell - Trots Allt -


"The last album with Ben Taylor (Ben Taylor Group) was a little more powerpop orientated than this album. I liked that album and it showed that Ben sat on a huge potential. On this new album he take that talent and potential all the way. This album is a lovely piece of plastic and the perfect buddy for a dark evening in November. Almost a four."

- Pär Winberg - Melodic Net -



week.25
STEVEN JAYMES - BLACK 17 (REX MORGAN RECORDS)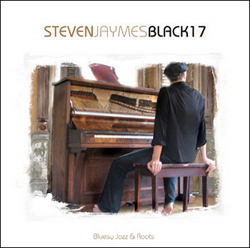 "New Zealand-born Steven Jaymes (he lives in Melbourne, Australia) goes directly to the roots on his new album "Black 17" - the whole album totally breathes blues,jazz
and folkrock.
His voice reminds even more of Eric Clapton on this album and the music is less based on piano and fender rhodes, most of these songs have been written on the guitar giving the songs a more bluesy touch.
It's like joining Sting on a picnic with Van Morrison where Don Henley is showing up with the dessert, Steven Jaymes has enough heart and soul to spreadlove through his music over the pacific ocean.
Who can stop him? Who wants to? Not me! 11 real nice tunes!"

- Kaj Roth - Melodic Net -


"New Zealander Steven Jaymes is not just another singer/songwriter hungry to make a great first impression. His mature, but fresh songs are brim-ming with a soulful resonance that can only come with experience, coupled with a knack for describing life's constant complexities in an affirming way.
The songs on his latest effort, the live-in-studio album Black 17, are hook-laden and driven, yet laid back, strongly painted in blue, and they possess a real natural beauty, accentuated by Jaymes' wonderful baritone.
These are songs for everyman, songs for our age, but with a timeless quality that puts Jaymes up there as one of the rare breed of singerand songwriter that are able to successfully combine harsh reality and romance, and still come off as a convincing artist. Don't miss out!"

- Ola Karlsson - Rootsy -

For "Album Of the Week" 2007 go to.....
For "Album Of the Week" 2008 go to.....
For "Album Of the Week" 2009 go to.....
For "Album Of the Week" 2010 go to.....
For "Album Of the Week" 2011 go to.....
For "Album Of the Week" 2012 go to.....
For "Album Of the Week" 2013 go to.....
For "Album Of the Week" 2014 go to.....
For "Album Of the Week" 2015 go to.....
For "Album Of the Week" 2016 go to.....
For "Album Of the Week" 2017 go to.....
For "Album Of the Week" 2018 go to.....
For "Album Of the Week" 2019 go to.....