ALBUMS 2011


week.50
Kate Campbell "Two Nights In Texas" (Large River Music)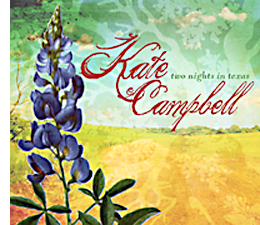 "Occasionally it happens, that thing I wish would happen every time I put a CD in the player. I am taken from the first notes, the first few seconds, and counting....."

- Per Gyllingberg / The Bull's Place -


"Kate Campbell is a great singer and a magnificent songwriter....."

- Henrik Lindén / Red Hot Rock Magazine -


"Singer-songwriter Kate Campbell has long been one of those whose work I have championed. Her studious songs are of the kind that edge their way to one's heart, opposed to knocking you sideways or hitting you front on with some hooky lyric or infectious melody. Although she can do this too!"

- Maurice Hope / Flyin' Shoes -


"Closing up with the eight minutes fusion of 1999's 'Rosa's Corona' and 'Lanterns On The Levee' from 1994, she's given a rapturous response. Give it a listen, you'll likely find yourself clapping too!"

- Mike Davies / Net Rhythms -


"Thirteen albums on in her career, it's finally here - Singer-songwriter Kate Campbell releases for the first time a live CD - And what an album it is!"

- Benny Metten / Ctrl Alt Country -


"For many people the live album 'Two Nights In Texas' will provide a pleasant initial acquaintance with the work of 50 years old American singer-songwriter Kate Campbell. For the many fans that know her since longer time, this record will be a valuable combination of the best songs selected from the previous records that she has released during her successful musical career."

- Valére Samperman / Rootstime -

week.49
Hat Check Girl "Six Bucks Shy" (Gallway Bay Music)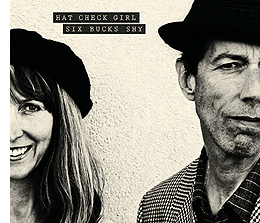 "This music has an infinite space, and quite paradoxical, that is also what gives the album its intimacy and warmth. and because of this, 'Six Bucks Shy' is a disc that's really important....."

- Patrik Forshage / Nöjesguiden -


"This is one of the year's best albums, and if Carl Franklin's ever looking for someone to write a screenplay and provide the songs for his film noir comeback, he knows who to call."

- Mike Davies / Net Rhytms -


"'Six Bucks Shy' creates an intense picture, with beautiful, understated, but layered arrangements. Just listen to an excerpt from the breathtaking 'Echo Echo'. Highly recommended!"

- Holly Moors / Moors Magazine -


"If you like the angelic music of Daniel Lanois and the perfect sound and harmony vocals of Chris and Carla in 'The Walkabouts', you should not hesitate to buy this magnificent 2nd album by 'Hat Check Girl', aka Annie Gallup and musical genius Peter Gallway. Superb and subtle songs only on this ideal record for true lovers of splendid singer-songwriter work."

- Valére Samperman / Rootstime -



week.48
Tori Sparks "Until Morning/Come Out Of The Dark"
(Glass Mountain)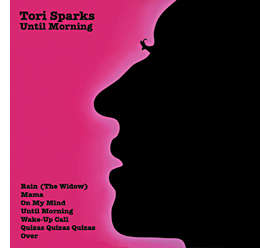 "The new album demonstrate contrasting sides of Tori Sparks' talents, but the two discs are bound together by one shared quality - Passion....."

- Steve Amos / R2 Rock 'N' Reel Magazine -


"Tori crosses backwards and forwards over the river of folk, country and americana with an effortless skip."

- John Jobling / Maverick Magazine -


"This is a flawless collection by a name that deserves to be far better known, and an artist whose back catalogue I'll now be tracking down."

- Mike Davies / Net Rhythms -


"Tori Sparks is an American born and bred singer-songwriter who left the musical comforts of Nashville and headed to Barcelona. That is a gutsy move and can only help broaden her already extensive musical palette. Sparks has a soulful style and a wide, wide range. The worldly influences are clearly evident here from the gutsy Americana based folkrock, to loungeroom-soul to the tropicalia stylings of someone like Gal Costa. And the best part is that each song has the extra pop to it in both the instrumentation and the vocal interpretations. This is a major work here, and is as deserving of a broad based audience as much as anything I have heard in the last few months. Unlike her fine lyric 'you can't judge a book even after you've read it', I don't think it took me even a full listen for me to judge this as one of the better albums of the year."

- David Hintz / FolkWorld -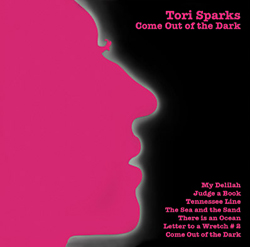 "With 14 songs that are spread equally over 2 discs, this 28 years young Tori Sparks succeeds to reach perfection in singing and songwriting with heartfelt lyrics and melodies, that are played by some of the greatest contemporary musicians. 'Until Morning/Come Out Of The Dark' will for sure enrich your record collection and will guarantee hours of joy and pleasure."

- Valére Samperman / Rootstime -


week.47
The Good Intentions "Someone Else's Time" (Boronda Records)


"This band won the 2011 Best Americana Award at the British Country Music Association, and you can surely see why, with subtle and impressive songs such as 'Coal Miner's Lament', 'Lonely Train' and 'Send The Devil Back To Hell'....."

- Martin Chilton / The Telegraph -


"Very well written songs, great lyrics and some wonderful harmony singing out-of-this-world. Do we need more? Shouldn't think so!"

- Henrik Lindén / Red Hot Rock Magazine -


"Drenched in old Americana music, The Good Intentions bring on their 2nd album - Again a collection of songs that dates back to the time of your ancestors. Old-time music from bluegrass to hillbilly to plain folk are recorded for your pleasure on this album. If you are a fan of Emmylou Harris or if you dig Gram Parsons then you certainly will feel a weak spot for this album. And although this album sounds like a soundtrack for travelling the highways through the southern states, this band originates from Liverpool in the UK. But you can't deny it, when listening to this recording, that there is a lot of Nashville in it. Thanks to some recordings sessions in the US and with the help of some great musicians like Brantley Kearns, David Jackson, Eric Brace, and guitar, mandolin and dobro from Rick Shea, who also produced the album - The sound of the album is truly rich in many aspects."

- Mr Blue Boogie / BillyBop -


"With their second release 'Someone Else's Time', this Liverpoolian trio is demonstrating their outstanding class as a European Americana-band. Very simple, relaxing, but so damned beautiful songs have filled this magnificent album that succeeds their 2008 debut 'Poor Boy'."

- Valére Samperman / Rootstime -

week.46
Annis Brander "Glass People In The Woods" (Lonely Road)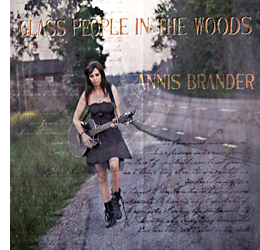 "Over the past few years there's been a steady stream of names emerging from Sweden to find critical acclaim and commercial success; First Aid Kit, Lykke Li and Jose Gonzalez among them. It would be an injustice if Brander's wasn't added to the list."

- Mike Davies / Net Rhythms -


"With a voice that glows, Annis Brander takes her treasure of tunes straight into the root of our hearts....."

- Bengt Berglind / Nya Skivor -


"The arrangements are sparse and tasteful in these songs, and, as the title suggests, revolves around human frailty in both the first, second and third person. Pretty strong stuff indeed, delivered by an equally strong voice."

- Espen Strunk / Gaffa -


"Annis Brander presents meaningful songs with a clear message on her second release 'Glass People In The Woods'. Her purpose is to make the listener consider and reflect about the content of her lyrics, which is a noble objective. When the music and her singing are then also pleasant and modern, we really can't think of any objections for not getting real close to this album."

- Valére Samperman / Rootstime -


week.45

Simon Elvnäs "Words Unspoken" (S.E.P.)


"A really soulful singer-songwriter from Sweden who, together with his band, has acchieved a great sounding new album of ballads and evocative folk rock."

- Henrik Lindén / Red Hot Rock Magazine -


"A great singer and very good songwriter, opening up his heart to the listener. His likeable, emotional voice is the real strength of this brilliant album."

- Joachim Brookes / RockTimes -


"A wonderful collection of songs, brilliant guitar playing, a chilling, beautiful duet on 'I Will Change It All' together with Frida Ohrn, and a cover of Pete Seeger's 'The Water Wide' makes this album a pure joy to listen to - Highly recommended!"

- Gerrit Vermeij / Muziekvenster-


"'Words Unspoken' is an excellent debut album by the Swedish songsmith and troubadour Simon Elvnäs. His selective choice for vocal support by two of the best Swedish female singers on a few tracks, definitely adds qualitative value to those songs. We gladly cross our fingers for an international breakthrough of this highly promising talent!"

- Valére Samperman / Rootstime -




week.44

Sarah MacDougall "The Greatest Ones Alive" (Rabbit Heart)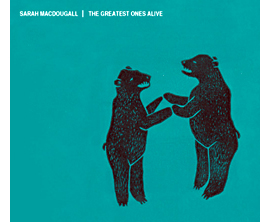 "This new album was recorded in Sarah's second homeland Canada, but just as with Ane Brun, Catherine Nuttall and Wendy McNeill, we are not so scrupulous about nationality when we appoint her one of Sweden's best singer-songwriters."

- Patrik Forshage / Nöjesguiden -


Is this a new star in the making? Well, judging by her new, second, album, there are most certainly potential!"

- Staffan Solding / Rootsy -


"A great sounding album and a very sympathetic acquaintance, where you can almost hear the fire crackling in the cabin in the woods in northern Canada, where part of the material is written."

- Espen Strunk / Gaffa -


"Sarah MacDougall follows the well-received 'Across The Atlantic' with 'The Greatest Ones Alive", 10 more carefully built modern folk songs that tell tales of friendship, love and loss in cold, stormy places. Nature provides the imagery for many songs, whether 'Permafrost', a pared down story of someone else's lost love, or 'Song #43', where mountains provide a steadiness to rely on in an uncertain world. Living between Sweden and Canada might make it inevitable that coldness is the metaphor that dominates. MacDougall's voice - each word carefully enunciated - and the sound of the band providing warmth. The pedal and lap steel give a country-ish tinge, and whilst the clipped drumbeat on 'It's my place!', and the harmonic chorus of 'it's a storm' hint at a capacity to make a more in-your-face record, the overall tone is subtle and withheld. For winter evenings in front of a fire."

- Lynne Pettinger / Americana UK -


"With a velvet voice and a very fine pen, this is nothing less than an essential purchase!"

- Benny Metten / Ctrl Alt Country -


"The passion, the honesty and all the emotions that Canadian singer-songwriter Sarah MacDougall puts in the songs on her latest album 'The Greatest Ones Alive' have stolen our hearts. These observations have transformed us in truly addicted hardcore fans of her extraordinary storytelling songs to which we can keep listening over and over again. This is a real breathtaking and touching record from one of the greatest talents of this era."

- Valére Samperman / Rootstime -





week.43
Dan Krikorian "Windsor Blue" (Dan Krikorian Music)


"I first heard Dan when I reviewed his 2nd album a year ago, and his poetic approach to his lyricism coupled with very melodic tunes hasn't diminished one iota, in fact it's got better. Just one listen to the second track 'Maggie', on this album confirms this; It's got ya! And it's also got some blistering laid back guitar. From the funky piano led blues of 'Thief Like That', to the brassy pomp and circumstance of 'New York City Day', followed by the foot stomping pedal steel and National guitar dominated 'Isabelle', Krikorian displays his innate ability to cover any of the genres that we call Americana.The catchy tunes come thick and fast; 'Goodbye Waltz', the title track and 'California' ooze class and Krikorian's voice is perfect for delivering songs that some may consider to be mere schmaltz. But they'd be wrong, and I'm willing to stand on Josh Ritter's coffee table and say so. Emollient is the word that springs to mind to sum up this album; smooth, soothing, relaxing at times, whilst also invigorating the jaded musical skin.

- Phil Edwards / Americana UK -


"26 years young Californian artist Dan Krikorian is filled with talent as a singer and as a songwriter. His intensified and detailed analysis of the lyrics in the songs - next to his attention for an addictive melody - are creating an instant 'falling in love with these songs' feeling. Several tracks on his third release 'Windsor Blue' are serious candidates to become future classics, while they are now already brilliant pearls on his own musical crown."

- Valére Samperman / Rootstime -


"If you like Josh Ritter, Dan Krikorian may be a nice accompaniment. He has a similar voice and there is a similar songwriting style at work as well. His folk is mixed with Americana in a straightforward manner. Also similar to Ritter, is the balancing of piano lead versus guitar lead songs. There are violins, organ, banjos, and mandolins also given room to add to the soundscape. 'Castle Walls' is my favorite of the bunch, as there was a wistful feeling and a low-key arrangement reminding me of the Low Anthem. That is a good thing!"

- David Hintz / FolkWorld -


"If you're the kinda person who likes familiar sounding music that is genuine and real, then 'Windsor Blue' may be exactly what you're looking for. Dan Krikorian has a cool subdued folky pop sound that is instantly familiar and should appeal to just about anyone who likes mid-tempo pop. The songs are mainly based around a gently strummed acoustic guitar and Dan's cool reserved vocals are the obvious centerpiece. A few decades ago the songs on this album would have been instantly embraced by FM radio stations across the country. In today's market it's anyone's guess as to how this will be received. Irregardless, this is quality stuff from a guy with genuine heart and soul. Warm and inviting cuts include 'Wait', 'Thief Like That', 'Windsor Blue' and 'Summer Dress'."

- Don W Seven / Baby Sue -

week.42
JD Souther "Natural History" (Entertainment One)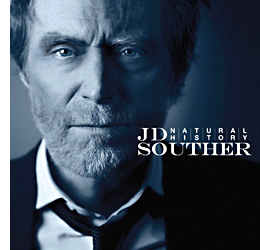 "There are a million songwriters, but only a few can write standards. JD Souther has always been one of those songwriters."

- Mark Squirek / Music Tap -


"By the end of 'Natural History', it becomes clear that Souther did more than sketch out the emotional landscape for the introspective West Coast country-rock sound of the 1970s. He set the template."

- Something Else / No Depression -


"This is great music from a talented artist and composer, reflections of music that has stayed popular for three decades."

- Larry Stephens / Country Standard Time -


"Composer of hits for the Eagles, Linda Ronstadt and others, Souther is the archetypal LA songwriter; catchy, wistful but erring towards the insipid. This freshly recorded selection of his songs presents the Eagles' 'Best of My Love', Ronstadt's 'Faithless Love' and more in stripped-down form, albeit flossed and glossed by elite sessioneers. Souther sings in a mid-70's croon, tuneful but grain-free and, for a man inspired by Roy Orbison, oddly unemotional."

- Neil Spencer / The Guardian -


"At sixty-five years of age JD Souther has taken eleven songs that he wrote, or had a hand in writing, and has successfully added a new slant to each and every one of his selections, making this collection sound like a refreshing set of new songs. Songs, some of which are nearly four decades old, sung by a 65 year-old yet which sound contemporary in 2011; no mean feat!"

- Malcolm Carter / Penny Black Music -

week.38
That Thing That's a Whole Lot Bigger Than This - Hymns From Home
"The layout of the album is stunning, and most of the music is superb, like a warm breeze from the past - Congratulations!"

- Kalle Oldby / Country -


"The slightly more difficult to place, personal and odd (usually in a good way!) artist patron saint number one, Hemifrån, has done it again!"

- Henrik Lidén / Red Hot Rock Magazine -


"Very clever and fascinating Secular concept album!"

- Alan Cackett / Maverick Magazine -


"That Thing That's a Whole Lot Bigger Than This – Hymns From Home is a lovingly crafted artefact based on a suggestion by Greg Copeland that the third compilation consist of 'secular hymns', or songs that 'have to do with That Thing That's a Whole Lot Bigger Than This'. To this end we have a selection of songs that in the main delve back to the likes of Townes Van Zandt, Steve Young, Steve Goodman and others of that ilk. Copeland himself appears twice while Steve Noonan, Jack Tempchin, JD Souther and Judy Collins all get a piece apiece. Finger picking story songs predominate with several styles on show, but with the likes of I See Hawks in LA and the power pop presence of Anthony Crawford's 'On The Hill' this is not a simple folk album. JD Souther's 'On The Day Nobody Likes You' glides from a Bo Diddley beat to glossy Boz Scaggs like soul shuffle, while Judy Collins offers a hymn like paean to the power of song that evokes celestial choirs."

- Paul Kerr / Blabber 'N' Smoke -


"This is one of the best compilations I know - I love the theme and I love the music!"

- Johan Zundert / The Country Startpage -


"The list of names on this album is very impressive. Jack Tempchin, I See Hawks In LA, Keith Miles, Jude Johnstone, and the list just goes on and on. An album full of gems. It deserves not only the title 'album of the week', but maybe 'album of the year'!"

- Gerrit Vermeij / Muziekvenster -


"The Swedish music promotor Hemifran continues to deliver top quality songs on their 3rd compilation album. Starting from a superb initiative taken by American singer-songwriter Greg Copeland, finally 20 excellent secularly inspired tracks, that were created by Hemifran related artists landed on the CD 'Hymns From Home – That Thing That's A Whole Lot Bigger Than This' and have formed a 'must have' collection!"

- Valére Samperman / Rootstime -


An extraordianry example of music made on a shoestring budget but with very high results!"

- Remo Ricaldone / The Long Journey -


"Another stellar set of songs, from wonderful musicians. And what great sentiments in these troubled and sometimes confusing times. Of all of the artists, I think Anthony Crawford really captured some special feelings this time through. Once again, too, you bring forth new emerging artists, such as Kate Campbell, Dan Krikorian and the Plastic Pals, while getting established artists such as Judy Collins, Gary Wright and Elliott Murphy to participate. Also, Citizen K delivers a great closing hymn. Hat's off!"

- Dave Zimmer / Rock's Back Pages -



week.26
Diane Schuur "The Gathering" (Vanguard Records)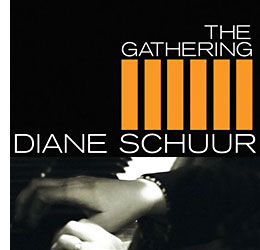 "I really do enjoy the warmth in Diane Schuur's ever present voice, the sound firmly rooted in the jazz tradition. The album is filled both with very sparse, as well as very strong expressions. The backing musicians from Nashville really show off their skills in the lovely drawling production."

Johan Leifsson / Red Hot Rock Magazine -


"Jazz icon Diane Schuur is surprising everybody on her latest album 'The Gathering' by beautifully sung, soulful and jazzy interpretations of classic country jewels that originated more than half a century ago. She demonstrates her vocal splendidness together with famous countrystars like Alison Krauss and Vince Gill in songs that have influenced the childhood years for so many of us."

- Valére Samperman / Rootstime -


"On 'The Gathering', her Vanguard Records debut, Deedles, as Diane Schuur's fondly known to both friends and fans, turns a corner into a brand new lane, infusing her jazz sensibilities into ten country-brewed tunes from such seminal songwriters as Willie Nelson, Merle Haggard, Hank Cochran, Kris Kristofferson, Roger Miller and others.

- Arnaud Leger / Westcoast Music -

week.25
John Mitchell & Sofie Jonsson "Western Highways" (SOJO)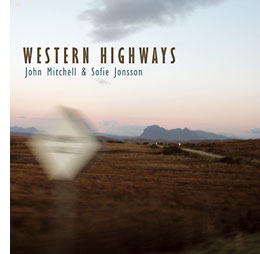 "Music from America, Ireland, Scotland and Sweden - Entirely natural and completely without limits....."

- Bengt Eriksson / HiFi & Musik -


"If Alison Krauss recorded an album in the Scottish highlands, this is what it would sound like!"

- Henrik Lindén / Red Hot Rock Magazine -


"It sounds strange to say that 'Western Highways', the first album by John Mitchell and Sofie Jonsson, consists of Celtic folk music made in Sweden. But having heard all twelve songs on this record, we have to state that it is obligatory stuff for dedicated fans of this traditional folk style, of which both artists strongly believe that it creates the roots of contemporary bluegrass and country music."

- Valére Samperman / Rootstime -

week.24
Levon Helm "Ramble At The Ryman" (Vanguard Records)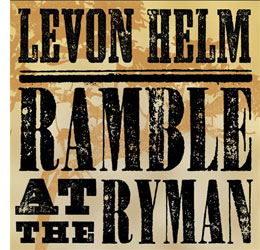 "Passion seems like an absolutely perfect word for what we are hearing here. 1 hour and 11 minutes declaration of pure love....."

- Staffan Solding / Rootsy -


"Everyone sounds like they had a great time here. You will too!"

- Mike Davies / Net Rhythms -


"This is an impressive musical feast of over one hour, and afterwards you can feel free to say that Levon Helm was the heart and soul of The Band, and that's the spark he still manages to convey to the public. Absolutely delicious!"

- Holly Moors / Moors Magazine -


"This is a prime example of how a true live album should actually sound!"

- Benny Metten / Ctrl Alt Country -


"If today's youngsters want to learn about real great music and legendary musicians, we can strongly recommend the live album 'Ramble At The Ryman' from 'the drummer of The Band', Levon Helm. One historical night in September 2008 there was so much magic in the air, next to the love, the admiration and the sympathy of his fellow musicians like Sheryl Crow, John Hiatt, Sam Bush, Billy Bob Thornton and Buddy Miller. Get this album now!"

- Valére Samperman / Rootstime -

week.23
Oh My Darling "In The Lonesome Hours" (OMD Music)


"Showing off their dazzling harmonies, singing in French on their arrangement of the traditional 'O La Claire Fontaine' which closes the album, you just know you're going to be hearing a lot more from these girls in the years to come....."

- Mike Davies / Net Rhythms -




"With a high degree of enthusiasm, a boundless energy, and a lot of heart and soul, this quartet offers an exciting mix of roots, americana, bluegrass, appalachian old time and country, which guarantees not only great recordings, but also something that works perfectly live."

- Max W Achatz / Country Jukebox -




"The sound of this album is very traditional, but they wrote everything theirselves, and it sounds absolutely fantastic. As they have an overabundance of energy, it seems, they must be a great band to see live!"

- Holly Moors / Moors Magazine -

week.22
Brian Wright "House On Fire" (Sugar Hill Records)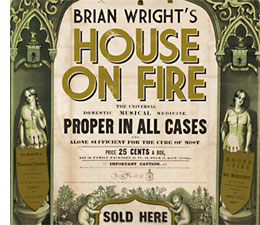 "From the first notes of Brian Wright's 'House On Fire' you can can hear that you are dealing with an album destined to be a classic....."

- Gerrit Vermeij / Muziekvenster -


"Some albums are better than others, and the odds are, this one's better than most of your others."

- Peter Grumbine / No Depression -


"With 'House On Fire' Brian Wright has delivered what is sure to be viewed as one of the best album releases of 2011 and it certainly makes me wanna dig deep into his catalog of older material and hopefully it will also get a little lucky and be 2011's Mumford and Sons in the minds of hipsters everywhere."

- Matt Bjorke / Roughstock -

week.21
Good Lovelies "Let The Rain Fall" (Six Shooter Records)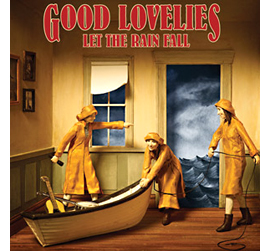 "Yep, these good gals are lovelies alright; they sure captivate, soothe and beguile the soul in the sunniest of ways, and the 42 minutes spent in their company is guaranteed to raise your spirits of the rainiest of days....."

- David Kidman / Net Rhythms -


"The fact that the Good Lovelies are in a relaxed manner, switching instruments with each other, as well as take turns at the solo mic, does not alter the impression that this is the case of three highly professional ladies, with 100% concentration in everything they do!"

- Jonas Öhman / Om Country -


"All three ladies share the solo mic. They have personal, profiled voices, and both in the solo singing and in the harmonies they set the color of the vocal action. Color, originality and richness in their sound, in the Good Lovelies music there's always small changes, giving new shades. It is also truly irresistible!"

- Magnus Eriksson / Rootsy -


"With their second album 'Let The Rain Fall', this Canadian female trio are bringing bluegrass and folk songs in an optimistic spirit, creating lots of fun and joy for themselves and for the listeners. Just let the rain fall, the Good Lovelies will at any time bring you sunshine and warmth."

- Valére Samperman / Rootstime -

week.20
Little Green "Innocent Again" (Paraply Records)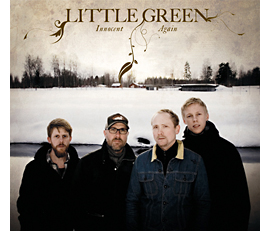 "With such a high quality from start to finish, I do not understand how the band should be able to achieve something as magnificent a second time around in it's career..."

- Robert Ryttman / Countrywood -


"This is a very impressive album!"

- Stefan Nilsson / Nöjesmagasinet -


"My view is that this band stand firmly on three legs. The first and most obvious is 70's country rock, as expressed by groups like Eagles and Poco. For instance, 'Time 'Til Monday' could be be a leftover track from the Eagles debut in 1972, but it's Swedish and recorded in Gothenburg in 2010. The second, less obvious, and definitely not politically correct, is that I hear a lot of things I like about today's best mainstream country music; The easy flowing melodies of life-like poetry, as in 'For A While'. The third is that there is indeed a good dose of traditional country music, albeit filtered through a network of Americana. Best song of this kind is the title song, a beautiful duet with Kimmie Rhodes."

- Jonas Öhman / Om Country -


"The album hints at Little Green's early folk-bluegrass influences, although the quartet's main strength lies in the beautiful harmony vocals of the two founding members Andreas Johannesson and Thomas Pontén."

- Arthur Wood / Maverick Magazine -


"This band has a very unique sound, by a wide range of musical influences, with simple but really effective vocal harmonies."

- Gerrit Vermeij / Muziekvenster -


"The best kind of real Americana!"

- Benny Metten / Ctrl Alt Country -


"'Innocent Again' is Little Green's 3rd album and yes, it's an excellent piece of work. These guys are really great at doing genuine, real Americana, despite being from Gothenburg, Sweden, as these leven original songs confirms.

- Ivan van Belleghem / Keys & Chords -


"True Americana and country music - not from Nashville but originating from Scandinavia - is presented by the quartet Little Green from Gothenburg, Sweden, on their most recent album 'Innocent Again'. These four guys are getting support from Kimmie Rhodes, Ted Russell Kamp, Lisa Pedersen and Keith Miles, all renowned names within the world of this music style. The final result is a beautifully crafted record that can become a classic on its own."

- Valére Samperman / Rootstime -


"Hailing from the alt-country hot bed of Gothenburg, Sweden, this new recording is one of the best we've heard in years. In the case of this album location means nothing as far as genres go. Their understanding and approach is brilliant. Solid songs and great musicianship are the order of the day. At times you'd swear this album came from the West Coast in the early seventies. Very refreshing. Kimmie Rhodes and Ted Russell Kamp guest. Don't let this one pass you by."

- Bill Lavery / Village Records -


"All sorts of wonders leap out of this record. The quality of the songs, the arrangements, the great pedal steel (go, Daniel Melander!), Keith Miles' vocals (I had to get up from my reverie and see who was singing on 'I Can Talk Again' {what a great song!}, and it turned out to be Keith!), the wonderful title song, the false ending on 'The Band Played On'… The list goes on and on. A really great record!"

- Greg Copeland / Inside Recordings -

week.19
Kiki Ebsen "Cool Songs Volume 1" (Painted Pony Media)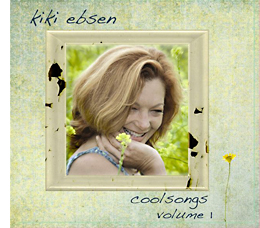 "One of my all-time-favorite cover-album is Shawn Colvins 'Cover Girl'. Here is another really nice album in the same vein. Stripped down and beautiful versions from a strong and expressive artist. Kiki Ebsen deliver gorgeous versions of songs by the Beatles, Carole King, Cyndi Lauper, Kate Bush, Joni Mitchell and more. If you like Shawn Colvin, Eva Cassidy, Jann Arden and Sarah MacLachlan - this is a CD you just need to check out!"

- Pär Winberg / Melodic Net -


"Kiki Ebsen is giving a very personal interpretation of classic songs from the musical history on her new album 'Cool Songs Volume 1". She has the intention to release such a CD with covers every year. Since this first record is dated 2010, we are curiously interested in her selection of songs for the 2011 release. Her exceptional vocal capabilities will ensure that this next album will also become a great and unique record!"

- Valére Samperman / Rootstime -


"Singer-songwriter Kiki Ebsen has a warm, relaxed, personal style of delivery that lets an audience know they're about to experience a wonderful musical celebration. Her music has drawn comparisons to Carole King, Rickie Lee Jones and Laura Nyro, artists she also pays tribute to on her new album. Thanks to contributors like Steve Oliver, Kiki delivers a moving collection that is sometimes sparse, at other times full in color, and always captivating."

- Arnaud Leger / Westcoast Music -



week.18
Tokyo Rosenthal "Who Was That Man?" (Rock & Socks Records)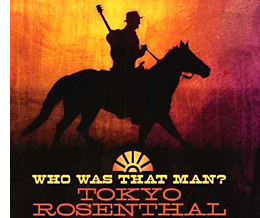 "Tokyo Rosenthal has a real winner with 'Who Was That Man?' - Once again he has outdone himself."

- Simon Barrett / Blogger News Network -


"Tokyo Rosenthal's three decades in the music business have culminated into 'Who Was That Man?'. Each song has a distinctly different feel, but the Americana flavor is brought out by the fiddle, Tex-Mex mariachi flairs and fluid guitar mastery. As with most of Rosenthal's songs, the grit of relationships, real life disappointments and observations make this album thought-provoking, at times hilarious, but always pure Toke."

- Dana Wright / Muziek Reviews -

week.17
Kimmie Rhodes "Dreams Of Flying" (Sunbird Records)


"We're talking timelessly, beautiful music for people who have lived and experienced a heartache or two. Adorable, is the word..."

- Peter Eliasson / JPS Media -


"Kimmie Rhodes soft pleading voice gives, as always, a distinctive and unmistakable depth to the music. This time Kimmie only do one cover, Donovan's 'Catch The Wind'. But Kimmie is most convincing in her own songs. The thoughtful and restrained 'New Way Through' with Mike Thompson's mandolin, the existentially loaded 'Unholy Ghost' and 'Back Again' by Gabriel Rhodes readily Richard Bennett-spaced out guitar are the disc's highlights. Right there Kimmie's fervent voice sneaks right into the poetry heart and focal points, as if it were made just for these songs. And the miracle is done in song after song. Kimmie's smooth voice comes seemingly resistance resolved in dialogue with the song, as if the latter is not likely, but just her voice, so organic is the connection. It should be quite impossible..."

- Magnus Eriksson / Rootsy -


"Rodney Crowell said, 'She's got the soul of a poet and the voice of an angel', and I agree. Her poetry lacks the platitudes that are common when younger colleagues are trying to write about life without having lived. The voice is warm, sincere and convincing, it really seems that it is the reality she sings about."

- Jonas Öhman / Om Country -


"The sweet and lovely crystal pure voice of Kimmie Rhodes marks all the great songs on her latest album 'Dreams Of Flying'. Several of these self-written tracks are ready to become instant classics, waiting to be covered soon by the greatest Americana artists. Simple can be really beautiful and heartfelt, which is proven by Kimmie Rhodes in every single track on this CD!"

- Valére Samperman / Rootstime -

week.16
Jude Davison "Outskirts Of Eden" (Pigeon Moods Music)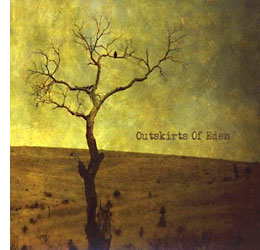 "This album is superior, from passionate ballads to scorching rock, spiced with flaming horns, melancholy accordion, immersive slide guitars, but also cheerful country sounds of banjo and pedal steel - Absolutely magnificent!"

- Holly Moors / Moors Magazine -


"This album will please any fan and lover of good Americana sounds, with a variety of stylistic byways - Highly recommended!"

- Ingo Andruschkewitsch / Musik An Sich -


"The versatility of Jude Davison really know no border, neither playing all the instruments, nor with regard to the various styles and genres that he easily double this to his area of expertise seems to add – 'Outskirts Of Eden' is also another highly recommended musical masterpiece from this talented all-round entertainer!"

- Valére Samperman / Rootstime -

week.15
Susan James "Highways Ghosts Hearts & Home (Taxim Records)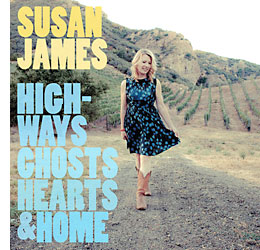 "Very much a soul baring, very honest record, that grows and grows in stature with each subsequent listen."

- Alan Cackett / Maverick Magazine -


"Susan James' new album is of very high quality all the way through and the disc comes highly recommended!"

- Robert Ryttman / Countrywood -


"After some traveling, a recently born baby and three albums, Susan and her family relocated to funky Topanga Canyon in Los Angeles, where she started working on her newest album. 'Highways Ghosts Hearts & Home' is certainly inspired by the countryside where she is living now. Add to that the fact that some band members of the psychedelic country outfit 'I Saw Hawks In LA' are playing on all tracks of the album, and you certainly can say this long haired blonde folk-chick turned towards country. 'Cold Moon On The Highway' or 'Old Jug Song' are very good proof of that. 'Out Of The Woods' shows us the influences of the other musicians and turns this tune into something more psychedelic. More country influences are found in 'How To Fix A Broken Girl', but you have to wait until the very last song to discover one of the better tunes on this album. 'Going To California' includes again some psychedelic country influences and bring back some fond memories to that scene that was highly influential and popular in the mid 70's."

- Mr Blue Boogie / BillyBop -


"The broad variation in the songs on 'Highways Ghosts Hearts & Home' demonstrate that L.A. singer-songwriter Susan James knows her way around the diversity of music styles. She switches between Nashville-like country over traditional folk to alt.country, pop and bluegrass. That makes it an impressive album, which deserves all the attention from the music loving world."

- Valére Samperman / Rootstime -

week.14
Kip Boardman "The Long Weight" (Ridisculous Records)


"This is certainly one of the strongest albums so far this year."

- Czékus Mihály / HiFi City -


"This is the third and certainly most ambitious album so far from singer-songwriter Kip Boardman. Helping out in the production seat is pedal steel master Eric Heywood, and the musicians on the album are all members from Ray LaMontagne's Pariah Dogs; Bassist Jen Condos, drummer Jay Bellerose, accordionist Ryan Freeland and keyboardist Patrick Warren, as well as backing vocalists Gia Ciambotti, Claire Holley and Kristin Mooney, assisting Kip in delivering his strongest and most varied album so far."

- Benny Metten / Ctrl Alt Country -


"Many of these songs keep growing on me after the 2nd time around, where 'Mysterious Stranger' and 'This Too Shall Pass' stand out as personal favorites. Kip doesn't disappoint with 'The Long Weight'!"

- Kaj Roth / Melodic Net -


"Kip Boardman has developed into a real whiz on both piano and guitar and writes songs that beautifully mixes country, folk and pop. Musically, he is sometimes compared to Harry Nilsson and Allen Toussaint, a comparison that holds up very much!"

- Timo Kangas / Realtid -

week.13
Jude Johnstone "Quiet Girl" (Bojak Records)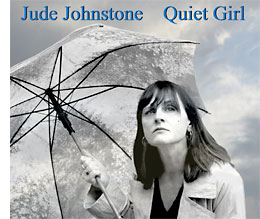 "Quiet girl, you say? No so! This is a smouldering, passionate song collection, infused with melancholy....."

- Arthur Wood / Maverick Magazine -


"There's not a weak number here, but I feel obliged to mention 'Josephina', where her voice takes on a deeper, more gospel tone in an apology for letting down a friend, the soulful Hammond-backed 'I Pray For Rain', and organ again showcased and offering a hint of the Little Feat-influence, the hymnal 'let-me-in-and-help' themed 'Angel At Your Door', that I'd have loved to have heard Cash get his voice around. A quiet storm indeed!"

- Mike Davies / Net Rhythms -


"We've grown used to some very prominent guests on Jude Johnstone's albums over the years, so it's hardly surprising that we find names like Emmylou Harris, Clarence Clemons, Rodney Crowell, JD Souther, and others on here. But they don't ever take over, because Jude herself, is very much taking control on all of the songs. Highly recommendable!"

- Magnus Sundell / Dagen -


"We can only repeat ourselves by saying that in case you would not yet know the work of this lady, you should immediately buy all her albums (and please, don't forget this last one 'Quiet Girl'). Then experience the strength and grace within the multitude of magnificent songs that Jude Johnstone has already written and sung in her impressive career!"

- Valére Samperman / Rootstime -

week.12
Jack Bruce & The Cuicoland Express
"Live At The Milky Way" (Flaccid Parrot/EMI)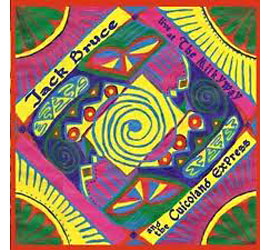 "This is really how a true live album should sound like!"

- Kaj Roth / Melodic Net -


"If the back-up band has Vernon Reid (Living Colour) on guitar, Bernie Worrell (Funkadelic) on organ, and three drummers/percussionists that have worked with Tito Puente, Santana, and Dizzy Gillespie, I believe many music fans would be very interested regardless of who the front man is. Now put legendary bassist/vocalist Jack Bruce to stage center, and you have one of the more intriguing line-ups I have ever seen!"

- David Hintz / FolkWorld -


"A wonderful, exciting recording of an exceptional musician. Highly recommendable!"

- Christian Gerecht / Hooked On Music -


"Die-hard fans of Jack Bruce - the founding member and famous bass player of the legendary trio Cream, next to Ginger Baker and Eric Clapton - will jump on this historically legendary live concert, performed in October 2001 at the 'rock-temple' Melkweg in Amsterdam!"

- Valére Samperman / Rootstime -


"Pure magic!"

- Czekus Mihaly / HiFi City -




week.11
Ted Russell Kamp "Get Back To The Land" (PoMo Records)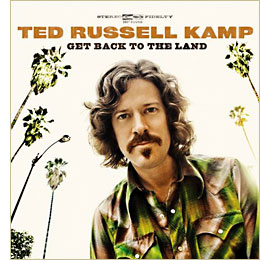 "Workmanlike fusion of country, rock and soul that grows and grows and grows and grows on you..."

- Alan Cackett / Maverick Magazine -


"The new album begins on a very strong note with California Wildflower', a song that Ted Russell Kamp performed live in Sweden last year. It's a beautiful, melodic and catchy song. It's followed by another 12 tracks written by Ted himself, or in collaboration with other musicians. The music has a span of country, southern rock and soul, which is Ted Russell Kamps hallmark.

Last years 'Poor Man's Paradise' got awarded as 'One Of The Top 100 Americana CD's Of The Year". And 'Get Back To The Land' should deifintely end up equally good this year, because this is a really uplifting album. Lend an ear or two to the soul-funky 'Aces & Eights', the title-track 'Get Back To The Land', country smash 'If I Had A Dollar' or any of the other songs on the album, and I think you will agree with me. Sure, the music is a bit of 'cross-over', but with the right 'feel'.

Ted Russell Kamp is a very talented songwriter and skilled musician with a unique sound. The more I hear of his music, the more convinced I am that his name will grow among the country music audience!"

- Georg Ryttman / Countrywood -


"I saw Ted Russell Kamp playing bass for Hierophant, the heavy band fronted by Shooter Jennings. Hierophant put on a wonderful show here in the Washington DC area, that drove away a lot of people expecting Shooter to sound like his father Waylon. I would suggest that those people check out this album if they want the more Waylon Jennings country-rock sound, that they were seeking that night.

Kamp has put out thirteen songs that may have country-rock roots, but are pushed forward with nice intensity and conviction. Kamp sings all the songs and plays bass, guitars, organ, piano, trumpet and trombone. He does allow some room for seven other musicians assisting on drums, pedal steel and violin, along with some of the instruments he plays.

The arrangements and production are solid with clarity and precision showcasing the guts of the performances. It is small wonder that the members of Hierophant are capable of coming up with fine solo work, as Hierophant was truly that good. Kamp's solo record is one I will file right behind Hierophant for an alternative and quality listening experience beyond that style."

- David Hintz / FolkWorld -


"With his new album 'Get Back To The Land', L.A. singer-songwriter Ted Russell Kamp is again delivering an extremely professional labour of love, showing his ability to write and perform songs that touches you straight in the middle of your heart. This is once more a 'not to miss' release by one of the most sympathetic guys ever, in the history of Americana music!"

- Valére Samperman / Rootstime -

week.10
"I Like It Better Here - More Music From Home"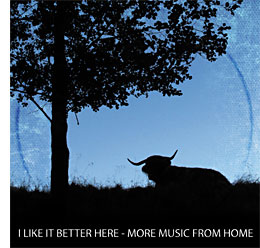 "Hemifrån attacks us with another anthology in which some of the artists they represent are involved. All tracks are exclusive to this CD, and there are nothing but great songs - If I am to mention some of my favorites, it will be Smashing Tempchins, Dean Owens, Jeff Larson, Shiner Twins, Ted Russell Kamp & Clarence Bucaro. If you, like me, are into the artists on this album you'd want it, and if they're not familiar to you, this is an excellent introduction to their music!"

- Peter Nordgren / Rootsy -


"The Swedish label's 2nd collection of songs about home follows the first's pattern of bringing together relatively well known alt-country names with more obscure artists.

Taking the former first, Dean Owens & The Felsons contribute a breezy 'Good', Kimmie Rhodes shines on a new acoustic recording of one of her career launching songs, 'I Just Drove By', Annie Keating offers an alternative version of her recent album title track 'Water Tower View' and bluesy soul singer Clarence Bucaro's represented by a demo of 'Looking For Home'.

Arguably the most familiar act in the collection, Hey Negrita get into fuzz guitar country rock with 'Welcome Home', a song Felix Bechtolsheimer wrote in rehab 10 years ago, just getting into country courtesy of a cowboy junkie roommate who'd worked with Gram.

Elsewhere, former Emmylou backing singer Fayssoux might not be flagged high on the radar, but her backing trio, Peter Cooper, Eric Brace and Lloyd Green certainly are, and the waltzing bluegrass 'Golightly Creek' should considerably help raising her profile.

Of the unknown quantities, the strongest among them have to include Nertherland's the Shiner Twins whose 'Find Your Way Home' sounds like a soul-country Percy Sledge, Anthony Crawford with his CS&N influenced reflection on mortality, and the Steve Earle gravelly throat of Steve Mednick's 'Why? Why?Why?'. But, if you happen to be a Jack Tempchin-fan, then you might just want it for 'You Only Live Once', a previously unrecorded song he offered after being impressed by Swedish act Citizen K, recording here with two of his mates under the homage name of Smashing Tempchins."

- Mike Davies / Net Rhytms -


"Hemifrån has finally reloaded the second part of their series of compilations devoted to 'gut' music. They describe the sound of this new CD as 'less west coast-oriented, with focus more towards the styles of americana-country-roots-music'. First song is by Smashing Tempchins, who are something of a supergroup. Klas Qvist, alias Citizen K, has joined forces with two Swedish friends, and Jack Tempchin has donated a song. It all fits together beautifully, a super piece with a wonderful West Coast feel. May I now express a wish - This combination of musicians should do a whole CD, please! I would also like to draw your attention to my absolute favorite track on this compilation; Ted Russell Kamp and his 'You Are My Home', which really touched my soul!"

- Wolfgang Giese / RockTimes _


"This entire disc is filled with beautiful songs, but you've got to have some time to sit down and really enjoy it, as I said, there's a lot of variety on offer in here. Doing so, I can tell you that you will not regret it, and you might even proceed to buy some beautiful albums you should come by here. So - Enjoy in full regalia!"

- Frank van Engelen / Blues Magazine -


"This particular publicist has long been the best guarantee for the strongest music in terms of the singer-songwriter area, but also in its many side-roads. We're talking blues, jazz, country and other related music. 'I Like It Better Here - More Music From Home' is the 2nd compilation CD containing some of the artists for which the publicist does his best. The 1st album had more of a 'westcoast' focus, while the 2nd album is more focused on americana-, country- and roots-music. Several American artists contributes here, but also a number of European acts – For example Hey Negrita (the UK), Shiner Twins (NL) and Slowman (SE)."

- Gerrit Vermeij / Muziekvenster -


"Shortly after the much praised "I Like It Better Here - Music From Home", Hemifrån is at it again, with another great collection - A real treasure for lovers of Americana and related genres - I bet you can do some really great discoveries here!"

- Benny Metten / Ctrl Alt Country -


"The names of the musicians of this sampler are well-known by regulary visitiors of our review section. Hemifrån gives a shelter for often lesser known musicians from the U.S. and their colleagues from Europe, Canada and Scandinavia. Last year 'Music From Home' was a beautiful compilation. 'More Music From Home' is again not an uneven selection from singer-songwriters who often process emotionally charged issues such as 'home' instinctively in their work.

In this section repeatedly praised Ted Russell Kamp and Steve Mednick bring songs in the best troubadour tradition. The acclaimed Clarence Bucaro is here with a demo version of 'Looking From Home', a typical melodic, in soul drenched grinder. Kimmie Rhodes brings a new endearing version of 'I Just Drive By', originally released ten years ago as duet with country outlaw Willie Nelson.

It's nice to hear other talented women like Christine Albert and Fur Dixon in marvellous duets. Fayssoux reminisces in a melancholy 'Golightly Creek', and Annie Keating impresses with a different implementation of 'Water Tower View', title-track of her recent longplayer.

Our friends from Scandinavia are also represented. Pelle Johansson brings along with his band Smaching Tempchins 'You Only Live Once', a song from inspirator Jack Tempchin, and Jeff Larson sounds convincing with 'Your Way Back Home'. Behind the artist name Slowman lies Svante Torngren, a for me unknown Swedish bard. The poignant, something strongly reminiscent to Richard Thompson 'Homeless', is certainly a very pleasant introduction.

This applies to the songwork of the other artists and this sampler as a whole. The slogan 'I Like It Better Here' is not misplaced, if you ask me!"

- Cis van Looy / Keys & Chords -


"Once again our sincere congratulations to 'Hemifrån' for this excellent 2nd compilation album of Americana, country and roots-music, provided by the many great artists they represent. It is another example of the unlimited creativity and the innovative ways used by 'Hemifrån' to help these musicians with the promotion of their magnificent work. Anyway, I keep playing the wonderful songs on this album over and over and over again in my 'home'..."

- Valére Samperman / Rootstime -


"The joy and magic of 'Home' remains the main ingredient for 'I Like It Better Here – More Music From Home', the brand new compilation from Hemifrån. Naturally you'll find the familiar characters from the household, a list that has become very impressive over the years, but there are several new names, as well. You'll get new tracks, demos and exclusive 2010-versions of songs from artists like Shiner Twins, Annie Keating, Clarence Bucaro, Kimmie Rhodes, Luke Jackson, Fur Dixon & Steve Werner, Dean Owens, Hey Negrita, Henrik Af Ugglas, as well as up-and-coming alt-country-group Little Green, and also Slowman, an artist that especially this must-have collector will surrender to - All killer, no filler!"

- Francois Braeken / Rootsville -




For "Album Of the Week" 2006 go to.....
For "Album Of the Week" 2007 go to.....
For "Album Of the Week" 2008 go to.....
For "Album Of the Week" 2009 go to.....
For "Album Of the Week" 2010 go to.....
For "Album Of the Week" 2012 go to.....
For "Album Of the Week" 2013 go to.....
For "Album Of the Week" 2014 go to.....
For "Album Of the Week" 2015 go to.....
For "Album Of the Week" 2016 go to.....
For "Album Of the Week" 2017 go to.....
For "Album Of the Week" 2018 go to.....
For "Album Of the Week" 2019 go to.....