ALBUMS 2007


week.50
Damien Dempsey "To Hell Or Barbados" (Clear Records)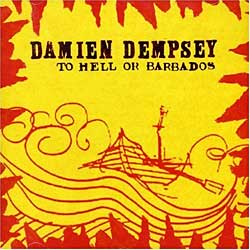 "This is Damien Dempsey's 4th album, and it went straight up to the top of the Irish chart this summer. I can see why. There's a deep commitment in the lyrics, in the music, in the melodies. It appeals to something that's hard to define, inside of you. Irish music per definition, I guess!"

- Peter Linde / Otakt -




"An intriguing mix of 'Irish Heartbeat' and 'Carribean Rhythm' - From the African Maasai singing, to some interesting folk structures, and even the catchy reggae of 'Your Pretty Smile'. 'To Hell Or Barbados' is the proof of Dempsey's creative verve; a storyteller driven by a particular style and voice, which he developed to explain to us the bloody historical events of his country."

- Nicola Gervasini / Roots Highway -

week.49
Jubal Lee Young "Jubal Lee Young" (Reconstruction Records)


"It is extremely difficult to classify Jubal Lee Young's music on his new album. There are some strong singer/songwriter-influences meeting rootsy country-rock with a little bit of blues and Irish folk. But, hey, you can call it what you want - It's a bloody great album!"

- Steve Braun / Home Of Rock -



"Jubal Lee Young has created a classic, timeless album, with the emphasis on traditional singer-songwriter rock, with a little bit of plain ol' country music thrown in, a small nod to some Texas-blues, and a great love for classic, hook-laden pop music. And for once, the sound really matches the songs in quality - Brilliant!"

- Ola Karlsson / Smålandsposten -

week.48
Starcrossed "Starcrossed" (Starcrossed Music)


"RJ Fox are now 'Starcrossed' and their sixties-sound is more than ever vivid in the new millennium. Sherry Fox and Laura Allan's voices are still as strong as they were decades ago. It is great to see the vivid enthusiasm of this band that really breathes music."

- Freddy Celis / Rootstime -

week.47
Vanessa Peters & Ice Cream On Mondays "Little Films"
(Little Sandwich Music)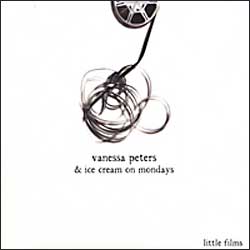 "Vanessa Peters does beautiful, almost perfect, folk-pop. This album, her fifth, is an attempt to create a record for the masses. After six years of nonstop touring in the US, Germany Italy and the Czech Republic, Vanessa seems ready to erase the indie tag and set her sight on the commercial radio stations. 'Little Films' is a good try, good craftsmanship. It may very well succeed.

The record contains many thought-provoking moments, and some real good tunes inspired by American soft-rock of the early 70's model. 'Moving Day' sticks out as the best of the thirteen tracks. There's a suggestive atmosphere here, as if taken from a Joni Mitchell album of any choice. Italian trio Ice Cream on Mondays, that's been backing Vanessa for several years now, has developed even further as the bright, swinging foundation, on which her stories can rest.

But the biggest treasure, of course, is the voice. Sometimes, Dallas-born Peters sounds like a cross between Chrissie Hynde and Lucinda Williams. And that is very impressing!"

- Jörgen Boman / Musiklandet -

week.46
Jon Redfern "May Be Some Time" (Reveal/Dotshop)


"The album is called 'May Be Some Time' and Jon is one of the best singer/songwriters of the new wave of English folk-pop. But be sure to find yourself the deluxe edition including five bonus tracks: Then you get subliminal versions of, for example, Steely Dan's 'Home At Last' and the old folk tune 'Spencer The Rover', once done by John Martyn - Essential!"

- Tony Ernst / Rootsy -
"Jon Redfern originates from China and England. His music has a touch of many different worlds, and his instrumentation are very rich in sound. Lots of different instruments; strings, brass, glockenspiel and sometimes eastern percussion. His songs are magnificent and the arrangements are very intricate, sometimes slightly odd. This is his debut album and I love it - Intelligent music, with influences from Peter Gabriel and Pink Floyd, and even Steve Reich sometimes. Great, great singer with very strong lyrics."

- Katarina Josefsson / Trots Allt Magazine -

week.45
Remmelt, Muus & Femke "The Long Way Round"
(Remmelt Records)


"There is no denying that they sound a lot like CSNY - it is warm folky rock, straight up and easy listening in its purest sense. They even namecheck Neil Young on Carina's Waltz - "and they all sang along when we played Mr. Young". It's joyful and knowing without being tainted by the weight of cynicism; perfect for a spot of dancing round the kitchen".

- Beth / Lonesome Music -



"Those of you who like pop, rock, country, vocal harmonies, Beatles, Poco, Neil Young and Sandy Denny should listen to this, at times phenomenal Dutch trio. If they were Dutch football players, we'd probably know them well. But Dutch folks who play American roots music, how big a chance of them being discovered? Even though the music is just as adventurous and full of fantasy as Dutch "fussball Total" once was. With the 'right' nationality, they'd top many charts. So, bully for you if you don't get to hear for example, 'Carina's Waltz', one of the most beautiful country tunes I've ever heard!"
- Kenneth Lundström / Dalarnas Tidningar -


week.44
Wyckham Porteous "3 AM" (Cordova Bay)
"The best way to approach the music of obscure musician Wyckham Porteous is to listen to the interpretation of The Beatles' classic 'Please, Please Me' that he turns into a suggestive, emotional blues in an americana dress. I've always loved the melody and the naive tone of the original version. But it's only now, aided by Wyckham, that I get in touch with the Lennonesque darkness in the nucleus of the song.

This magnificent cover is included on the latest album by Wyckham Porteous, '3 AM', a record also containing a more than decent version of Springsteen's 'Hungry Heart'. We get eight newly written songs as well, a broad spectrum of blues, americana, yes even a classic ballad, 'Teach Me Tonight' - a song that would have worked splendidly for Dean Martin.

'3AM' is produced by legendary Andrew Loog Oldham, the man who shaped The Rolling Stones and who got Mick Jagger and Keith Richards locked up in a room, only to let them out when they'd written their first song together.

Porteous and Oldham have created a tight, yet relaxed atmosphere. Oldham is an old school producer, something clearly audible. Everything unneccessary gets peeled off. Left is only the dark voice of Wyckham's and ten very well-written songs.

The music comes flooding out of Wyckham. It feels as if he creates the songs just as they're being recorded. The magnificent title track is the very best, culminating in an emotional crescendo of ever present melancholy."

- Jörgen Boman / Musiklandet -

week.43
Rob Laufer "The Iron Age" (Eye Records)


"Rob Laufer is very much a musician's musician. He has a CV that includes session work (Frank Black, Katell Keinig, Fiona Apple), production (Melissa Ferrick, The Get Set, Wendie Coulter), opening shows for stadium fillers (Santana, Jeff Beck) and he even fulfilled his long-term Fab Four fixation by playing George Harrison in the touring musical 'Beatlemania'.

Crucially, though, Laufer's journeyman adaptability doesn't equate with being a musical Jack-of-all-trades, because his solo recordings suggest he's very much his own man with tunes and idosyncracies all his own. His way with power-pop infused melodies has so far blessed us with two albums, 'Swimming Lesson' (which got him signed to Warner offshoot Discovery Records) and 'Wonderwood' and while third album 'The Iron Age' may have appeared on his own Eye Records imprint, it certainly doesn't represent any dip in quality.

Actually, the one Laufer CV entry I forgot to mention was that he's previously had tunes covered by Cheap Trick's Robin Zander, and it's certainly not hard to hear why when you're confronted by the best, no-nonsense tunes from 'The Iron Age'. Indeed, muscular and harmony-heavy outings like the riffsmart 'Carcrash Boyfriend', 'Inside Story' and beefy honesty of 'Open' are among the very best things here. In fact, while we're on the subject, the mighty fine 'Did You See Her Dance?' even gets within kissing distance of quintessential US power pop of the doe-eyed, early Big Star variety and is certainly none the worse for that.

Elsewhere, Laufer proves he has further aces to play. Both 'Backseat' and the chiming and regretful 'Sweet Downfall' are languid aches of songs and quite excellent. The Neil Finn-style vocals and use of sighing pedal steel on the latter are especially memorable, while with 'Angelyne', he's fashioned a bitchy, Beatles/ Elliott Smith-style narrative of the first water and on 'Girl In Garnets' he has a potential lighter-waver without pressing too hard on the 'scmaltz' pedal. No mean feat in itself.

'The Iron Age' is an evolutionary songwriting period you'll want to return to more than occasionally."

- Tim Peacock / Whisperin & Hollerin -

week.42
Clare Burson "Thieves" (Clare Burson Music)

"On this second album from this Brooklyn based songster, there is a wealth of talent. With a sympathetic production by fognode (Brian Siskind) the sound jumps out of the speakers, with a wraparound quality, guitars and vocals achieve an intense but ambient sound that seems to be the aural equivalent of Cinemascope.
Burson, by and large, manages to write and sing songs that fill this widescreen canvas. Set against clarion guitars, washes of keyboard and synthesisers and intricate percussive backgrounds her voice rings clear and powerful. There are heartstopping moments such as her crooning in the middle of the title song while the band chug along like a mescal filled Weimar cabaret combo. 'Angels' rips away from the start with a crunchy guitar intro leading into a fantastic song that Lucinda Williams would die for. With vibraphone throbbing away throughout the song and a soaring pedal steel part, Burson sings like an angel. On '1000' Miles her vocals edge towards Joni Mitchell as the band pound out a percussive beat.
At times the feel is more intimate, 'Always Be' is a gentle love song cushioned by an acoustic guitar and viola, however her attempt at turning the old Nancy Sinatra chestnut, 'Those Boots are Made For Walking', into a Southern gothic dirge falls flat and is the weakest song on the album."

- Paul Kerr / Americana UK -
week.41
Cina Samuelson "Laugh, Love & Live" (Cool Country Music)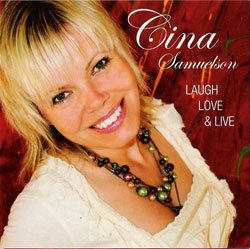 "When Cina Samuelson released her first solo album a year or so ago, she used programmed drums, for financial reasons I suppose. She even performed some covers. The programmed drums were a beauty stain on an otherwise very promising record, where Cina Samuelson showed both her ability as a singer and a songwriter. The covers she sang were mostly there to support the rest of the material.

On her new record, 'Laugh, Love & Live', Cina writes all of the material herself and she has a complete band. All that was good on the debut has gotten better, and all the qualities that mostly were there to be sensed then, have now blossomed. Cina Samuelson takes the position among Northern Europe's foremost mainstream country singers, next to Ester Brohus, Tamra Rosanes, Jill Johnson, Vivien Searcy and Somebody's Darling.

The album opens perfectly with 'Your Little Fun', with a strong melody, self-concious lyrics, sharply picking honky tonk guitar by Johnny Samuelson and a measurably blurry dobro from Berra Karlsson. It's that kind of song that Gretchen Wilson would have been identified with and Jill Johnson would have killed for, hadn't she been the embodiment of friendliness. Next track, 'If, How Or When', has a nicely sweaping melody that links to Pam Tillis' early records; so does the phrasing of Cina Samuelson's.

But Cina doesn't keep within just one modern country idiom. 'Up and Down' is the heaviest Western swing made on this side of the Atlantic, and on 'Don't Worry' Cina Samuelson settles somewhere between Marsha Thornton, Becky Hobbs and Patsy Cline. And 'Are You The Man' is as much timeless sixties honky tonk as posibly can be.

This is quite how the span looks. But comparisons function as directions. Cina Samuelson is a self-dependent artist with strong musical integrity. Of course, we hear echoes from elsewhere, that can always be heard in country, but it's more about points of connection inside a tradition, not about anything that's recreated. Let's instead call it creative metamorphosis.

Anyways: Cina Samuelson is a very good singer with the courage to put trust in her own voice; no manners to evoke the illusion of another background than the one she has. She's a skillful songwriter, traditionally conscious and self-sufficient. And she's also surrounded by splendid musicians, providing the music with a steady swing but who burst into catchy solos as well."

- Magnus Eriksson / Rootsy -

week.40
Salim Nourallah "Snowing In My Heart" (Tapete/Dotshop)


"'It's good to be melancholy', Salim Nourallah explains and in one song title, concludes his entire, massive soft-rock deed. The big brother of Faris Nourallah has been hooked on The Beatles since his childhood days, but even if the pop roots are exposed, his talent and the melancholy are his very own. We've lost count on all of his albums (the previous one was released as recently as in March), but we never lose the joy of a new one. He, who's not already on Salim Nourallah's bandwagon already, will jump on it now, and won't ruin himself from bying his whole catalogue in a couple of years time."

- Patrik Forshage / Nöjesguiden -


"Even if brothers Salim and Faris Nourallah went their separate ways a couple of years ago, they sound much alike one another. Both of them make beautiful pop-music that reminds you of both Josh Rouse and The Beatles. One minute, lovely ballads, the other, summer hits full of sunshine. 'Snowing In My Heart' is the third solo album of Salim and I realize it's time to find his previous works. Pop of this brand and quality is namely not that easy to find."

- Erik Wärlegård / Trots Allt -



week.39
Screamfeeder "Take You Apart" (Rhythm Ace Records)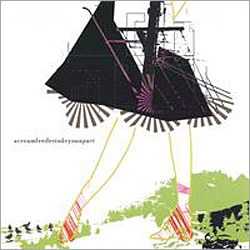 "Once upon a time, Australia was known as a land where purveyors of bad hair metal were kings, while the more melodic bands always seemed to be secondary in Aussie popular pysche. At some undistinguished moment in time, all of this changed and Australians arguably became the main purveyors of melodic rock internationally.
Screamfeeder have been around since the early nineties and have released eight albums to date. "Take You Apart" orginally came out in 2003 and saw the band look to return to simple song writing roots. For the most part they succeeded admirably.
"Take You Apart" passes in a blur of melodic brilliance. Standout tracks include; "I Just Don't Know what to Do Anymore" and "Same Mistakes Again" but every track is worth the price of admission.
I have always considered pop-rock to be the last refuge of the scoundrel by way of the fact that it seems any old hack can make a decent stab at it. However, it is a sign of considerable song-writing skill to sustain this level of quality throughout an album's duration."

- Dan Wilkinson / Americana UK -



week.38
Jim Barile "If You Get Close You Can Hear" (J.B. Records)


"'If You Get Close You Can Hear' confirms his talent for great story-based songs based around melodies that lodge themselves in your consciousness. Accompanied by some of the finest musicians, this is a worthy addition to the americana/roots canon. This album is a perfect way to meet Jim Barile and his songs. They have a way of sticking in your memory. "Ghostdance", "She Blew Me a Kiss", "Life Summed Up" and "Dislocated Moments" are my favorites now. Warm, caring performances throughout. An album both sweet and bittersweet."

- Freddy Celis / Rootstime -


"Yeah, so what to do? Glimmering, sould-drenched, classical Southern groove, though recorded in that big, strange state on the westcoast."

- Magnus Eriksson / Rootsy -

week.37
Amy Raasch "Love Or Inertia" (amyraasch.com)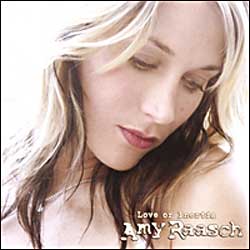 "Quite often you wonder why some artists gets all of the attention, while others, with a far more interesting language, and more exquisite songs, is quite unheard of. Amy Raasch is a singer-songwriter who deserves much more attention than she gets, as her voice is great, her lyrics very intelligent, and she has a very strong expression. Even if you can hear both Patti Smith and Joni Mitchell in her music, the artists the really comes to my mind is Jane Siberry. The same unpredictability in melody, same kind of phrasing, but even stronger. No artificial bridges or break, just her very own, strong expression. She doesn't have to show off her artistery, it's just there, very natural - The strength, the art, the lyrics, the music.
I really hope that one day, Amy gets the credit she deserves.

- Magnus Sjöberg / Groove Magazine -


"Her acting career helps Amy Raasch to play different roles in her splendid story-telling lyrics, with the focal point of the record, "Missing", about a missing child, with the perspective of her best friend as the main example. But the one thing that will lead to straight to Amy, among all female singer-songwriters who will be signed and highly launched any second, is her background as a model. A drag perhaps, since her great voice and her delicate songs should be enough, but that's just how the world is."

- Patrik Forshage / Nöjesguiden -

week.36
The Molenes "This Car Is Big" (Happy Little Records)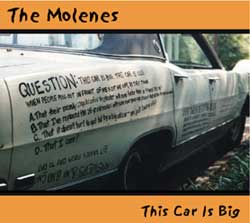 "Journalist and author Dave Hunter has played with many bands, among them cult indieband Drugstore. An attempt to make a break from music, in order to concentrate on writing, failed. The lust grew too strong and in 2005, Molenes was formed.

The Molenes is a tight quartet that creates an intense atmospher. Perfect smalltown americana in the same tradition as classical Green On Red - a band who were prime movers, maybe even creaters of a genre of their own.

The Molenes pick a small share of hillbilly punk, alternative country and pop and boil it down to a charming record that's very hard to resist.

'This Car Is Big' is edgy, slightly awkward at times and therefore very authentic. Feelings are important for Hunter and his companions, noticeably so. Small nuances here and there appear after a couple of listens, something that I associate with good bands and albums.

I love the desperation in 'Might Have Done', a track that's as close to complete roots music as it gets. Beautiful ballad 'Gone', a song that easily would have fitted on Wilco's recent 'Sky Blue Sky', both thematically and musically - Brilliant is the word!"

- Jörgen Boman / Musiklandet -



week.35
Derek Lee Bronston - Empty River (Paved Earth)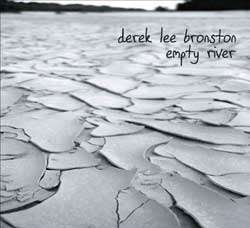 "Many people seems to hear a call in these times of alt/country, but all of them are certainly not among the chosen few. But this latter-day successor to Townes Van Zandt, Guy Clark and Steve Young really belongs to the chosen ones. 'Empty River' is a wonderful record that gets to you immediately. With a bunch of well-written tunes - and a tender rendition of the above mentioned Van Zandt - as well as a warm and slightly raspy voice, he's ready to take the world by surprIse."

- Magnus Sundell / Trots Allt -

"An incredibly good debut album where he carries the legacy from Neil Young, Townes Van Zandt and Steve Earle in an all-together terrific way."

- Johan Annetorp / EttNollEtt -

week.34
Artie Traum "Thief Of Time" (Roaring Stream)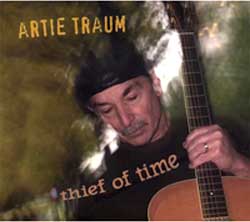 "When I hear the opening track from Artie Traums new CD, 'Bonnie Jean', and close my eyes at the same time, I forget who's playing (not that hard), I'd bet this must be Steely Dan unplugged. The sophisticated, slightly jazzy groove surrounding a little yearnful story of a very special woman. And here comes that discrete guitar solo, only slightly distorted, over to the piano and then comes the verse. Mmmmm!

Artie Traum is an American guitarist and singer/songwriter from Woodstock. Alongside his brother Happy, he was part of the folk scene in New York in the early sixties. Artie, in the late sixties, also had time for a short stint in the supergroup The Blues Project. Since then, he has put out a series of solo albums in the style of acoustic jazz and folk, worked as a producer and written music for a couple of films.

On 'Thief Of Time', he performs the whole range of jazz, folk, blues and everything inbetween, and he has a whole slew of seasoned musicians in his band, for example bass player Tony Levin, as well as some exciting contributions from Amy Helm and John Sebastian. These are good songs, as a whole. Always well played and very well produced. Fifty minutes of Artie Traum in this form, doesn't actually feel like stealing my time at all....."

- Peter Linde / Otakt -



week.33
Faris Nourallah "Gone" (Blog Up Musique)


"Faris Nourallah is a Do-It-Yourself-homebody who has discovered a real goldmine by digging where he stands. "Gone" is his fifth solo album since he disbanded from brother Salim in 2002. And "Gone" is, like the previous albums, stuffed with poppy, glittering goldnuggets, dug by Faris in his Texas homestudio where he does the mixing and plays all the instruments by himself.
Of all thirteen tracks, only one is over three minutes long and several others reach the end just under two. It feels completely natural since the music has that melodic sixties feel but at the same time, some kind of Weltschmerz of a rather postmodernistic type, making it unique and very Nourallahish. To my ears, he sounds like a mix between David Byrne and Ray Davies, if you like a discription of the feel in the music. And by this, I mean that Faris has a voice and a vocal style that sometimes reminds you of both musicians, but also that he treats words and melody in a Davies fashion integrally with the quirkiness and edge of Byrne's.

My eternal critic and "off beat" collegue Mo Green called out for lists of summer records the other day - Happy, poppy stuff with a sun feel to it -
Mungo Jerry, Lovin' Spoonful etc. Here's a record that would fit in with such a list if one is allowed to include music for those white, hot summer nights and mornings, bubbling with joy for life but also containing a big sadness."

- Peter Linde / Otakt -



"American songwriter Faris Nourallah is possibly the best proof that you actually can be different within today's music industry, that you can still
reach a wide audience without having to do interviews and tour 200 days a year. It all started back in 2000, when he alongside brother Salim released debut album Nourallah Brothers, an album that instantly gained a huge amount of attension in the USA. It was followed by extensive touring and soon, Faris felt that this wasn't what he wanted to do. Lengthy travels, crappy hotels and late nights - it became too much. Faris decided never to play live again.

Apparently, this was the reason why there was one sole album by The Nourallah Brothers. Now they prosper as individuals with closely related
solo projects. Just like his previous albums, Faris' fifth studio album "Gone" contains nothing else than fine and well-written pop tunes. In 30 +
minutes, there's room for 13 songs. (Yes indeed, he was well into punk in his younger days!) The very best moments come in the shape of "Forgiveness" and "The Rope", two fine songs showcasing Faris' variation skills.

Faris grew up in the US with Syrian roots. Still, he's most obvious influences are drawn from the British bands. When I reviewed his last album "Il Suo Cuore Di Transistor", I came across this piece of press material that said something like: "Had Faris been active during the sixties or seventies, his name would have been Lennon or Costello". "A record company with hybris", I thought, back then. This quote has stuck, though.

Faris has that fingertip feeling, making him an admirable songwriter. I understand how the label can speak with such confidence. Awful Bliss, Faris' italian label, say that there's already a new album in the making. Is he productive, or what?"

- Erik Wärlegård / Trots Allt Magazine -



week.32
Stephen Stills "Just Roll Tape" (Eyewall/Rhino)


"Let me just start it all by saying that this is simply FANTASTIC! Absolutely breath-taking! If anybody ever had any doubts of Stephen Stills' abilities as a singer, songwriter and guitarist, here is the proof that will go through to even the harshest critic. At times, Stills has seemed clearly uninspired and not too interested in his own work, resulting in negative reviews from both the press and other musicians.
But for a little while, this embarrasing fact of an otherwise highly gifted and respected musician slips my mind. The way Stills sounded on the 26 of April 1968, either matches or goes beyond the efforts of most of his colligues at the time. He appears remarkably hungry, if only to sing and play this badge of then newly composed material in the presence of apparently one studio engineer, into a couple of microphones onto a reel of tape, which then disappeared for nearly 40 years. Much has happened inbetween.

Stills helped supergroups Crosby, Stills, Nash (& Young) and Manassas reach astronomical success, actually pretty much aided by the songs recorded on this very day, immortal classics like "Helplessly Hoping", "Suite Judy Blue Eyes", "Change Partners" and "And So Begins The Task" can all be heard here, just out of the oven and sometimes even unfinished. Such releases of uncompleted material can most of the time be looked upon as desperate attempts from record companies to compete with and reclaim some money from bootleggers, especially since the artists themselves are dead and therefore unable to step in and voice their opinion.

Stills, on the other hand, is pretty much alive and he must have been as stunned as anybody over the directness and clarity of the recording. The voice of the 23-year-old Buffalo Springfield guitarist has rarely been heard like this before or since. The vocal harmonies of David Crosby, Graham Nash and Neil Young have drowned out some of the bluesy qualities and the often chaotic living of Mr Stills himself, has simply robbed the voice of some of its clarity in the high register. Here, the influences of Robert Johnson, Jimmy Rogers and virtually every type of music on earth from contemporary psychedelia, via blues and folk to country and bluegrass, is fully audible and intoxicating to say the least. The percussive guitar playing, philling out for both a bassist and a drummer stands out completely. That's what Jimi Hendrix must have recognized when he considered Stills as a possible member of one of many imaginary bands floating around in his head, shortly before his untimely death in 1970.

All this combined, turns Stills into the most versitile and idiosyncratic guitarist around, truly unique and impossible to imitate."
- Citizen K -

week.31
Elope "9 Distilled Dreams" (Gravitation/Border)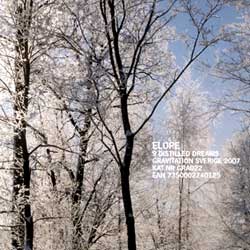 "My French nerves tell me that there's something really great Swedish going on. And it was long ago that I felt such excitement over a Swedish group. Had this record come out in the early seventies, it would have spun many cycles on my turntable alongside Caravan, Hatfield And The North and other lightly psychedelic bands. But it's 2007 now and Swedish midsummer and it all becomes a bit confused, yet more marvelous. "9 Distilled Dreams" is Elope's third album. The Karlstad trio consists of Sebastian Aronsson, Tomas Eriksson and Anders Person. Surprise. I've missed out of the two previous albums completely. This is not music that is exactly forked out by the media.

The music is based on acoustic guitars, weaving odd, beautiful and slightly draging melodies with a dream feel and the light, kindly frajile voice of
Sebastian Aronsson - Midsummernight's dreams with seven kinds of flowers, bewitching spices, the sent of organic green. The best brand of harmonic semi-psychedelia, encouraging the withheld slacker inside to fly away catatonically, hanging on the back of the melodies. Calm in the tone 'cause nothing frightning can happen here. Sometimes, an organ might cause you to snap or maybe, the intro of "Elope & Fuge" - completely surrene Fingerspitzgefühl for melodies and odd tone. And hello there! - isn't that something Neil Youngish lah dee dah around the corner in "Not Even Close (Closer)"? Oh la la, how nice!

Suddenly, I begin to worry. Who listens to such music these days? This is album music. Tunes that are built upon a kind of "inflatable matress
principal" - long, concentrated bed-ins at a time. This doesn't work nowardays, when the album world is overtaken by the download hit shitstream
directly into your Ipodget, at best listened to on the way to the work-out. Elope? Not here! It's sad about one of Sweden's best albums this year, a record I most likely will play in a couple of months' time, when it's all dark and we fill our callenders with new, fresh years.

But who knows? It might be third time around or fourth perhaps. But then, may I request a little more than 35 minutes worth of music and a recording where the instruments are a ittle more defined in a professionally sounding mix. That would be a gas."

- Peter Linde / Otakt -



week.30
The Red Button "She's About To Cross My Mind
(The Red Button)

"I could be your cruel girl"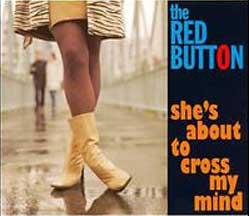 Seth and Mike. Two credish guys who've written songs for others for a long time. Now, they've put they're clever brains together, resulting in their debut album "She's About To Cross My Mind". And it's much about "her" on the album. She's cruel, she haunts you in your memories, she's depressed, she's beautiful, she's manipulative. Though actually, I suppose it's mostly about the single man's feelings for a woman, he's been idolizing. But what ever circumstance, there's a thin, red line, running through the eleven tracks - the love, the obsession, the ever present living hope, the feeling of having been forsaken and left. I'm quite convinced that all of the songs are meant to be about the same girl. And it's she that has crossed his mind. Over and over again.

"Oh you're a cruel girl
No one else can hurt me like you do girl
But you know I'll always be your fool girl
I could never settle for a new girl cruel girl"

And I like her to cross his mind. Sometimes, I think continuity and themes give life to a record, leaving you with the feeling that it's actually for
real. I don't care that much for what's taking place inside the heads of Seth Swirsky and Mike Ruekberg or in their lovelifes. I don't know whether
either of them is mourning over lost love. In this case, that's not the point. But there's a voice, an ego in the record, and it's he who is that
beautifully unlucky in love and addicted.

Everything by The Red Button smells like the sixties. The cover, the inside, the typing, the hair. And yes, the music. Think of The Beatles. Think of The Byrds. Think of The Beach Boys. Think of the soundtrack to the movie "That Thing You Do!" featuring Liv Tyler. The Red Button are sixties powerpop of the 21st century, and that at its best. And inspite of the slightly downbeat theme of the record, the music is nowhere near the minor keys. And that nicely joiful sound fits well in with the ever lasting hope that's inside the ego of the song. She'll surely love him one fine day. She's gorgeous. I like The Red Button very much. Cozy. Not that demanding on your brains, which suits me from time to time. Besides, I think "I Could
Get Used To You" is a beautiful, simple ode:

"'Cause you got a thing I could get used to
You turn me on just as you are
Whatever you are I could get into
I could get used to you"

- Madelene Holm / Dagens Skiva -



week.29
Crowded House "Time On Earth" (Capitol Records)


"The last time Crowded House released a studio album, was in 1993, 14 years ago. Think about it! Internet was only vaguely heard of. Mobile phones did exist, but they weren't exactly mobile. Bill Clinton went through his presidential honeymoon without mishaps. If he only knew! This writer was 27 and newly married etc, etc, etc.

The main problem with reunion albums (because this is a reunion album) is that it's almost becoming a separate genre. Regardless of the quality of
one, a reunion album competes partially under different conditions. Sad but true. When a group reentres the business after over a decade of nothing, times have changed. See the list of evidence above. It must be said to their defense, that Crowded House has never been a group heavily relying on trends. After all, we're not talking Duran Duran. Their music has always been "Crowded House music"; ingenious, melodic and hauntingly beautiful. It made them famous, even at a time when such criteriums had turned into obsticles on the way to success. No, it's no secret. I love Crowded House, and ever since I heard of the reunion early this year, I've been having a case of deep crowdomania. I've played their back catalogue over and over again. Even closely related products such as the solo and duo albums by Neil and Tim Finn and some Split Enz records have been played to death, all this of course in the wait of the real thing to come, "Time On Earth", the new Crowded House album.

When I first put it on, I didn't quite know what to make of it. Tracks 1 to 4 - The acoustic and laid back "Nobody Wants To", the rather radio-friendly first single "Don't Stop Now" (featuring guest contributions from Smiths guitarist Johnny Mar alongside Neil Finn's autobiographical lyrics of what can happen when the navigation system in a car get's trashed by a thunderstorm), the slightly naivistic "She Called Up" and "Say That Again", the weakest song on the album - are all good, but not totally convincing. Then, "Pour Le Monde" begins. Neil Finn's grand piano provides a dark prelude to a song about the men responsible for the human race and the planet going down, the best of its genre for quite a while.

Everything that originally made me love Crowded House, is suddenly in place, royally so, and it really works. Halfway into the record, touches from all four of the group 's previous albums can be heard, in very small portions, but fully audible. "English Trees" reminds me of some of the songs on "Woodface", probably the most famous of their works. "Even A Child" sounds very much like their debut, but it can't be written off as only a copy. "A Sigh", "Heaven That I'm Making" and "Silent House" (the latter a collaboration between Finn and The Dixie Chicks, first heard on the Chicks-album of 2006) all contain the atmosphere that dominated the material on "Together Alone", the bands final and most adventurous album, released in 1993. "Transit Lounge" is the most experimental track on "Time On Earth", sounding a bit like the Finn Brothers' first duo album. The two last songs are absolutely astounding. "You Are The Only One To Make Me Cry" is one of those perfect after hours tunes. Put it on when the last beer is empty and the girl by your side says something like: "Hey, I think it's time to go now, and by the way, don't call me back" and you are home. "People Are Like Suns", with its unpredictable chord changes and vague resemblence both to Lennon and some of John Cale's best work, is, if anybody ever doubted it, proof that Finns songwriting abilities are still fully intact. It doesn't really matter with whom he decides to work - on his own, with brother Tim or with Nick Seymour, the only surviving member of Crowded House besides himself (Paul Hester died in 2005) -. Where
ever Neil lays his hat, that's his home."

- Citizen K -

week.28
Sorta "Strange And Sad But True" (Summer Break Records)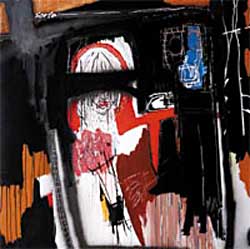 "It would be easy to love the Dallas Quintet Sorta solely because of the fact that they sound almost exactly like the version of Wilco that ceased to exist after 'Being There', but very soon, one realises that Trey Johnson has americana skills out of the ordinary, and how many depths his tunes actually have."

- Ola Karlsson / Rootsy -


"There are probably a thousand just as good roots-rock bands only in the USA. The problem is how to find even one of them in the current media fog. Therefore, I'm very happy about 'Strange And Sad But True', the third full-length CD from Sorta. I have no idea what-so-ever of what the previous two ones sound like.

The press release proudly proclaims that The Dallas Observer dubbed them best pop act of last year. Nothing wrong about The Dallas Observer, but it doesn't say much about the quality of the group. Under the concert section on their site, I read that Sorta, a sextet fronted by singer/songwriter Trey Johnson, have to accept being warm-up to other unknown artist around the Texas joints. This ain't good enough.

What if Jeff Tweedy between 'Being There' and 'Summerteeth' hade chosen to stear Wilco in an indie rock direction rather than deconstructing alternative country. Perhaps, had he, then at last, become neighbours with a less unnurved Will Johnson and Midlake's melodies. Perhaps Tweedy would have mutated into Trey Johnson, whose smart, emotional and direct melodies with the pop heart in the right place wrestle this album all the way to an end."

- Anders Dahlbom / Sonic Magazine -

week.27
The Robber Barons "Kerosene Communion" (Home Wreckords)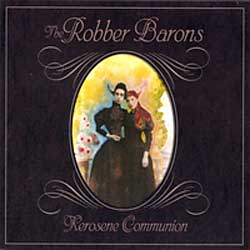 "I miss Norwegian Midnight Choir very much. The Robber Barons from America comes as a consolation and very well so. They're in that same, dark folk, rock and country landscape and "Kerosene Communion" is no less than a little wonder. And The Robber Barons can grow to become a big wonder!"

- Magnus Sundell / Trots Allt -



"This album takes me back to the early 90's, when the Leveller's mix of folk music and rock was cruising up and down the charts. And it's not only about nostalgia. This is actually very good. The Robber Barons, with their California roots, has also added a pinch of country to the folk/rock concept and the result is convincing. Just like their musical soulmates in Canadian band Clumsy Lovers, they have a good ear for catchy melodies and the vocal harmonies are absolutely spot on. They sound young and hungry, so it came as a big surprise to me that the average age among band members turned out to be nearly 50. But you can hear that these are musicians who have played together for quite a while. It's all tight and well-played. They get their rocks off incredibly well in songs like *Still*, *Even Though* and *Mountain Time*. The adding of violins and accordions results in a full, round sound and sometimes, the goozebumps is really close. Right now, The Robber Barons are touring extensively throughout their native country, but hopefully, they'll come to a city near you one fine day. Melancholy pop in a shallow, American
suit."

- Thomas Rödin / Groove -



week.26
John Batdorf "Home Again" (BatMac Music)


"Two years ago, John Batdorf along with James Lee Stanley released 'All Wood And Stones', an intirely acoustic tribute to The Rolling Stones. Surprisingly good, thinking of the degree of difficulty surrounding the task - trying to bring new life to melodies from one of the world's foremost catalogue of songs.
Now, John Batdorf is back, this time trying to revive the early seventies' singer/songwriter tradition as carried out by names such as Seals & Crofts, Loggins & Messina, America, Crosby, Stills & Nash and, not to mention his own genre explorations with legendary Batdorf & Rodney. And sure enough, against all odds, he's succeding. At least, this nostalgia trick is working on me.
Pickingly groovy guitars and beautiful harmony vocals and a voice that is kind without being sappy and lyrics about love, loneliness and "home, sweet home". Quite conservative, both lyrically and musically. But it's so darn well-arranged and well-played and as well, this music keeps touching my constantly underlying hippie nerve.
An imotional string that simply can't resist the sound and absolutely not the tenth and final track on the album, 'Where Are You Now', which give shivers, vibrating with summerwinds in a cab, speeding down Ventura Highway, passing Hotel California somewhere in the night!"

- Peter Linde / Otakt -



"John Batdorf writes classic stuff. His voice is high and emotional. He could easily be the leadsinger of Poco or any other Westcoast/Countryrock-act from the Seventies!"

- Patrick Donders / Hanx Net -



week.25
David Gogo "Acoustic/Official Bootleg Series" (Cordova Bay)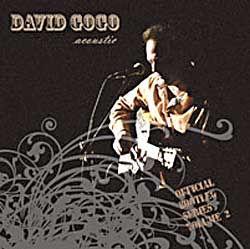 "David Gogo is a bluesman but he sounds like a rockstar. His version of 'That's How Strong My Love Is' is as beautiful as Buddy Miller's interpretation. Great-greater-greatest is the sublime countryblues on 'She's Breakin' Through'."

- Patrick Donders / Hanx Net -


"The guitar playing and the melodies are beautiful. David has a way of telling the story in song. It's a great listen! There is simply no end to this guy's talent! He's the real deal. A must have for any collection. A CD to classify in your acoustic blues collection next to the big ones, very big ones!"

- Freddy Celis / Rootstime -

week.24
Amy Speace "Songs For Bright Street" (Wildflower Records)


"Amy Speace is the real thing. She can be strong, she can be weak. She can be both at the same time. Just like real life. Just like Kasey Chambers, Lucinda Williams and Bonnie Raitt, her big sisters."

- Patrick Donders / Hanx Net -



"Once you hear her name, you'll likely remember it. Once you hear her music, you'll make a point of it. So everything about her is good! Really good! Keep it up! Maybe the next Tift Merritt?"

- Celis Freddy / Rootstime -



week.23
Bill Bourne "Boon Tang" (Cordova Bay)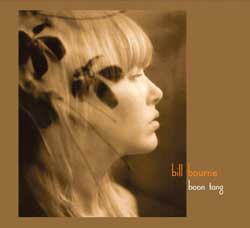 "'Boon Tang' is a meeting of folk-music, with different world-music-feels and influences. These songs are my lyrics and music, and they are passionate and sensitive songs that touch your soul."

- Freddy Celis / Rootstime -



"Bill Bourne doesn't know any musical borders. He plays what he wants, how he feels like. Call it Folk, but you are only halfway there. Together with Eivor Palsdottir he creates something you can call World-Folk-Country. One big contradiction, like Bourne himself."

- Patrick Donders / Hanx Net -




week.22
Jeff Larson "New Antiques" (New Surf North)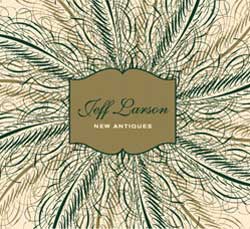 "Jeff Larson`s album 'New Antiques' breathes the spirit of the mid-seventies-Westcoast-era and despite all those well-chosen cliches Larson manages to offer some very fresh and nice and heartfelt songs that should thrill every Westcoast-afficionado. Put away your old America, Eagles, Poco and Loggins & Messina vinyls (at least for a while) and give this new voice a chance."

- Frank Ipach / Home Of Rock -



"'New Antiques', is the new independent release from folk/singer/songwriter Jeff Larson. The latest effort showcases his tremendous lyrical skills and singing talents. This recording is his best yet, and his great band lends the perfect support to his ernest delivery. Jeff Larson reminds me of the reasons I got into bed with folk music in the first place. An unpretentious approach to songwriting and performance, gritty and generic without being predictable, his songs show an excellent range - His thoughtful melodies and sharp lyrics are the backbone to another strong recording from this skilled artist."

- Freddy Celis / Rootstime -



week.21
Bob Lanois "Snake Road" (Cordova Bay)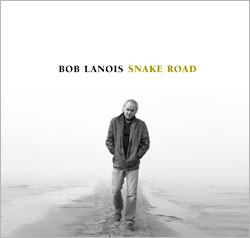 "Daniel Lanois can make a guitar sound like an empty airport, and he can make Emmylou sound like a dream. On 'Snake Road' he makes his older brother's harmonica sound like a green cocktail with a shiny red cherry."

- Patrick Donders / Hanx Net -




"The music is mellow and vibrant at the same time. I enjoy every selection - Very pleasantly surprised at how musical this CD was, considering the level of talent (with many years experience behind them) participating. Instrumental albums have a tendancy of being more about ego and who can play increasingly more and more complex, ego driven performances. Thankfully, 'Snake Road' is very beautiful, creative and listenable. A lot of good music. I thoroughly enjoy listening to it and recommend it."

- Freddy Celis / Rootstime -



week.20
Robbin Thompson "Just A Blur In The Rearview"
(Out There Records)


"Here is a Virginia-based songwriter who's been recording albums since 1976. He's been in bands with Bruce Springsteen, co-written songs with Timothy B. Schmit of the Eagles, won the American Song Festival twice, and written tons of music for commercials and films. Robbin sits on the same type of voice as The Boss and if Bruce went down to Alabama and recorded an album with John Prine you have the result in this album. Or at least half of it. Cause there is also another side on the album. In a few songs, like "I Won't Quit", he takes the car and drive to the late 60's soul-scene. A genre where Robbin proofs what a great vocalist he is. An album that I warmly can recommend."

- Pär Winberg / Melodic Net -



"Robbin Thompson is a guy who once was the boss of The Boss. How many people can say that! He likes to write with Eagle Timothy B. Schmit and by broad daylight he is the owner of a company that produces music for commercials, films and tv-series. What you think you get, you really get. 'Just A Blur In The Rearview' is a soulful heartlandrock piece, a wonderful piece. 10 times full gear in the middle of the road."

- Patrick Donders / Hanx Net -



week.19
Stefanie Fix "Crooked Smile" (Hand To Mouth)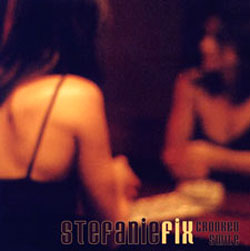 "Stefanie Fix reminds me of Kate Bush in the same way as she does reminds me of Melissa Etheridge. I know, that's almost impossible, but there are moments on 'Crooked Smile' that she is able to combine the two. Heavenly pop and raw rootsrock go hand in hand."

- Patrick Donders / Hanx Net -


week.18
Jock Bartley "Blindside" (Winged Horse Records)


"I've been following Jock since the 1970's, and I find that the depth of his voice, as well as his near virtuoso talent with the guitar, makes 'Blindside' a near masterpiece. This is really an excellent CD which emphasizes the singing and playing skills of a real 21st Century talent. The style and range of tracks on this CD show the real depth and breadth of Jock's abilities. Although he supported many well known artists, this talented and accomplished musician deserves to hit it big time in his own right! Jock Bartley is a must be artist for this big time."

- Freddy Celis / Rootstime -



"Time is standing completely still on 'Blindside'. Jock Bartley still makes his guitar howl as in the old Firefall-days. His sound isn't very fashionable. Thank God for that! If the power of Poco, The Eagles and Bob Seger still makes you smile, than Jock Bartley will make you laugh out loud."

- Patrick Donders / Hanx Net -




week.17
Swamp Cabbage "Honk" (CDBaby)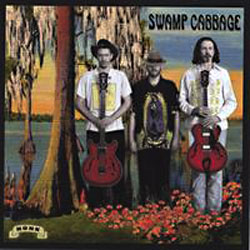 "Their sound is as greasy and dirty as the mud in which the gators live, pure swamp blues!" Hmm, Swamp Cabbage, my favorite dish of the month!"

- Ron / Rootstime -


"This is a CD that perhaps normally doesn't suit "The Melodic Net rooster" and I can't really point on why I like this dirty rootsy album with a smell of - well - I don't know. The only thing is that I like it for some weird reason... The singer sounds like a mixture of - heck - Tom Waits, Chris Robinson, Dr John and Matthew Ryan. Just a thing like that. Hmmm... weird review huh? So I suggest that if you are an open minded music freak that doesn't only listen to modern rock, powerpop etc take a closer look to these swinging guys. It's a really groovy, rootsy, dirty charmful album and I can just guess how cool they are live."

- Pär Winberg / Melodic Net -



week.16
Morello "Handheld" (CDBaby)


"This album starts with a little melody reminiscent of a sound from a video game in the early 80's, and things less than that, could get you in a choked up 'feel-good-mode'. The music is kind of a an electro-fied, blue-eyed-soul version of pop. A nice, warm album that you easily want to spend an hour or two with..."

- Henrik S Törnblom / Otakt -


"Is there a thing called 'retrodisco'? Probably not, but that is exactly what this is! Light-weight? Sure it is! But Morello clearly shows with 'Handheld' that good music and good entertainment often goes hand-in-hand. No great ambitions to tell the truth, or to change the world. But that's not the point! This is music to play at the party - And as such, it's brilliant!"

-Jörgen Boman / Musiklandet -



week.15
Jim Campilongo "Heaven Is Creepy" (Blue Hen)
"Jim Campilongo plays the guitar his very own way. Not fast and furious, but every note goes straight from the snare to your heart, without interferences."
- Patrick Donders / Hanx Net -

"Jim Campilongo is maybe mostly known for his involvement in The Little Willies with Norah Jones. On his own, his music is bluesy and jazzy, not far from my old hero Roy Buchanan. The same gentle touch on his Telecaster, the
same burning glow in his fingers, the same ability to dynamics and finesse, putting more trust into the fingers, than into some effect pedals. Both Norah Jones and Martha Wainwright is helping out with vocals on the album, which isn't quite neccessary - His own guitar sings good enough....."
- Magnus Sundell / Trots Allt -

week.14
City Fritter "From The Ocean To The Desert" (CDBaby)



"City Fritter will get the party going, with songs that sound like they have been here forever, but they are in fact new, and completey their own."

- Patrick Donders / Hanx Net -



"This is a debut album. A very good one. Jimmie Dale Gilmore calls City Fritter 'a massively talented band'. I'm inclined to agree....."

- Jörgen Bohman / Musiklandet -

week.13
"Second Chances - Songs In Other Voices by Doc Schneider" (CDBaby)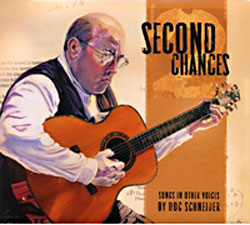 "With "Who Took Your Eyes Away" Schneider proves that he can carry his own songs. They don't need a big voice. They are strong enough on their own. Maybe strong isn't the right word to describe Schneider's songs, because their are soft and tender, and very well written."
- Patrick Donders / Hanx Net -

week.12
The Brains Behind Pa "Better For The Deal" (Grass Magoops)
"Terrific lyrics. Perfect production. Inspired playing.This CD just gets better and better each time I hear it. One of those rare CD's that you can play over and over and each time you hear it it continues to reveal itself to you. Bill Price, the songwriter of the band, is a genius. I felt this same feeling with his album "Bones and Apples" (2003), and "Better For The Deal" confirms it three years later."
"Bill Price and his colleagues i The Brains Behind Pa explores the American music tradition with both wit and finesse. Guitar player Gordon Bonham give the songs a kind of bluesy streak, which benefits the material fine. A very enjoyable album, that sometimes run into real 70's Little Feat-territory!"
- Magnus Sundell / Trots Allt -

week.11
Kelly Dalton "The Love In Every Bar" (CDBaby)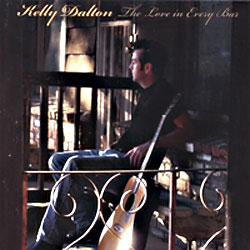 "Kelly Dalton doesn't make pure folk music like his parents did - His mellow and beautiful melodies remind me more of James Taylor and, more recently, Darden Smith. Melodies that feel comfortable like a soft pillow, but Dalton can hit hard with it, in the right way, at the right moments."
- Patrick Donders / Hanx Net -

"My favorites on this gem are "Leave This Town", "Come Again", "Coming Home" and "Save It For Me". This is about as pure in voice that I've heard from the male perspective in a long time, and not since Jackson Browne have I heard a singer/songwriter musician dig this deep about life and moving on with life. So far one of the best releases of the year. Kelly Dalton is clearly one of the more gifted singer/songwriters out there today. His ability to turn a phrase and make your heart break is beautifully complemented by melodies that leaving you humming for hours on end."

week.10
Rench "Life In Mean Season" (Rench Audio)


"Rench work is both liberating and very exciting. He manage to combine two musical traditions into something brand new. It doesn't feel at all awkward. This gentle mix is all about respect and love for music. The result is absolutely brilliant."

- Magnus Sundell / Trots Allt -


"Who says you cant have both a DJ and a fiddle? The question is asked by Rench, the American country/trip-hop-artist, and it is definitely a question that needs to be asked. We've been suffering lots of really bad try-outs in experiments with hip-hop-beats in country music in the last several years. Bottom line; It's not easy to be doing what Rench is doing - But in this case, it works extremely well!"

- Ola Karlsson / Rootsy -



week.09
Filip "Crane Grief" (Filipsongs/Dotshop)
"Filip's second album is every bit as wonderful as his debut was. He eases you in gently with some delightful Bolan style hippy warbling on 'Whistling In A Shell', before he becomes Elvis in Hawaii for the brittle and sad 'Ohh Iceland', where he sounds world weary and broken. Amazingly he sounds even more lovelorn and forelorn than Jens Lekman on 'Blurred Afternoon' and on 'Trembling China' his lyrics waft spectrally over the distant hum of the tune. Some of the latter songs on the album sound like an understated Rufus Wainwright, especially 'She-Swallow' and 'Tan-Lines'. 'Crane-grief' is another wonderfully understated masterpiece."
- Russell Barker / Russell's Reviews -
"These 12 songs that Filip gives us, during 33:33 minutes straight, are capturing a love of silence and wideness, a feeling of being lonely, and feelings of being together. All dressed in analog folk. Singer-songwriter gems that touch your very heart, as long as you're ready to allow it."
- Kristin Sperling / Home Of Rock -

week.08
Jenny Yates "Out of the Blue" (CDBaby)


"In the over-exploited wasteland between country music and rock'n'roll's female singer-songwriter-tradition, Jenny Yates definitely creates a personal expression, combining folk music's pure vocal clarity with country music sense of melody and harmony - A gem!"

- Magnus Eriksson / Rootsy -



week.07
America "Here & Now" (Burgundy)


"Soft-rock-veterans updating their sound in a very relevant way. Great sound, great songs, great performance!"

- Lars Jämtelid / Digfi -
"This new album is a lovely trip of California pop with new America pearls such as "One Chance", "Love And Leaving" and "Chasing Rainbows". Adam Schlesinger also contributed 2 songs - "Ride On" and "Work To Do" - This is the right album to relax to!"

- Kaj Roth / Melodic Net -



week.06
Edie Carey "Another Kind Of Fire" (CDBaby)


"Edie Carey sings like Shawn Colvin's kid-sister, writes songs just like Shawn Colvins kid-sister, but, no, she ain't Shawn Colvin's kid-sister, but she could have been! She almost that good!"

- Ola Karlsson / Rootsy -

week.05
Debra Davies "Complete" (GCG)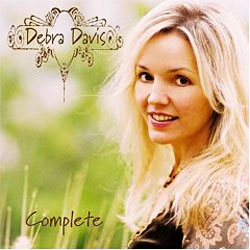 "You could generalize and call Debra Davis' album for 'american tv aor'. That could possibly be part true, but it doesn't tell the complete story. Debra is writing melodic pop, with a nice twist, and a capability of sticking with you, long after the song is gone. Partly sweet, partly sweeter. The strongest track is definitely the duet with old west coast icon Christopher Cross in 'Born To Love You'. Strongly recommended."
- Magnus Sundell / Trots Allt -

week.04
Annie Minogue Band "Tripping The Velvet" (Liberty Place)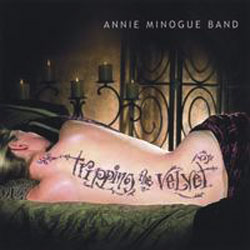 "American singer-songwriter-rock. More like the sisters Wilson in Heart, than the country-smelling kind, done by Kathleen Edwards. FM radio friendly, without being too slick. If you're missing Robin Beck or Vonda Shepard, this could very well be your new favorite!"

- Anders Carling / Trots Allt -



week.03
Alessi "Just Like That" (Eden Roc/Pink)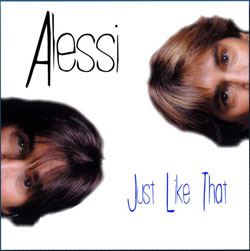 "The Alessi brothers have recorded 7 albums on major labels as well as 1 independent release, they have worked with artists like Paul McCartney, Art Garfunkel and Sting.
If you're a fan of America, Christopher Cross or Michael McDonald - you might wanna check out this new album because these guys deliver world class harmony vocals and the production is right on spot.
"Just Like That" contains mostly laid back westcoast-rock, but the second track "Oh" leans more towards upbeat 80s AOR, while the beatpop of "Anybody" goes in the same vein as Wax, 10cc and Godley & Creme.
Do you remember Bee Gee's hit "You Win Again"? Well, some of these songs could be cousins to that song and then we have the ballad "Hold Me Close" that very well could be featured on any Chicago album.
We also get their own version of the classic Balance smash "No Getting Round My Love" - It gets me so nostalgic.
Lovely!"

- Kaj Roth / Melodic Net -



week.02
The Village Green "Feeling The Fall" (SpinArt)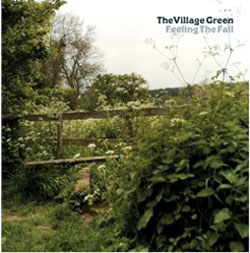 "If you say 'The Village Green', I immediately wanna say 'Preservation Society', just like that old, classic Kinks-album. And sure, this smells like The Kinks and lots of other 60's and 70's rock'n'roll. The album races on pretty well - Especially the Lennon-esque 'Life On The Run' could be a bonafide radio smash. Not very modern, but charming and really good!"

- Anders Carling / Trots Allt -



week.01
Jeff Larson "Swimming In The Make Believe" (New Surf North)


"Jeff Larson's new album opens with the upbeat pop song "You Remind Me Of The Sun" with Eagles-sounding harmony vocals, but then the album leans more towards the westcoast rock/AOR pop genre similar to Kenny Loggins, Steel Breeze, Venice and even Bruce Hornsby in some moments.
The country smelling "Southaways" could be the result of Petera Cetera moving to Nashville - If you want your westcoast rock to be filled with world class harmony vocals - Then this is the album for you!
This type of music is hard to come by these days, we're talking high quality on all aspects from production to songwriting and performance.
My knees gets weak from beautiful ballads like "I'll Be Gone" and "Under The Weather".
Robert Lamm of Chicago is one of several cool guests on this great album!"

- Kaj Roth / Melodic Net -



For "Album Of the Week" 2006 go to.....
For "Album Of the Week" 2008 go to.....
For "Album Of the Week" 2009 go to.....
For "Album Of the Week" 2010 go to.....
For "Album Of the Week" 2011 go to.....
For "Album Of the Week" 2012 go to.....
For "Album Of the Week" 2013 go to.....
For "Album Of the Week" 2014 go to.....
For "Album Of the Week" 2015 go to.....
For "Album Of the Week" 2016 go to.....
For "Album Of the Week" 2017 go to.....
For "Album Of the Week" 2018 go to.....
For "Album Of the Week" 2019 go to.....