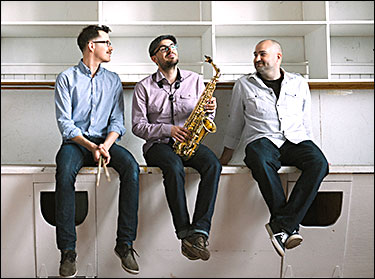 The award winning A/B Trio is always looking for ways to develop their sound. After the success of "Out West", featuring Mike Murley, Dan Davis (saxophones), Josh McHan (bass) and Thomas Bennett (drums) began looking for another way to develop their sound together and their skills as musicians. Enter Kevin Turcotte, a Toronto based trumpeter with more than one hundred recordings to his name. A multiple Juno winner and 18 time Juno nominee, his work with the Barenaked Ladies and Bruce Cockburn, as well as Mr Something Something and even the Sicilian Jazz Project has proven time and time again that he is one of the most versatile and accomplished musicians in the country. Turcotte acts as a catalyst for the musical growth of the members of A/B Trio, but this collaboration also aides in the cultural exchange between Alberta musicians and those based out east.

With cheeky word play, thoughtful melodies and rhythmic playing, "Trioliloquy" is sure to get your heart racing. "Roundabout" is a funky tune that brings forth visions of 1970's spies. The title track "Trioliloquy" is a brash, honest story told with rhythmic intensity by all 3 members that honors each individual's voice while maintaining a singular narrative. "Leda's Song" is an intimate conversation between McHan and Davis that makes you feel like you're witnessing a tender moment between lovers. With a contrasting feel to the rest of the album, "Los Plazos Del Patrón" which translates to "The Terms Of The Employer", is a politically charged tune with no resolution. When you hear McHan's sharp breath in the intro to "Bluesaholic" you can't help but be taken to a dark blues club and the following conversation among the players is competitive and informative.


A.F.T.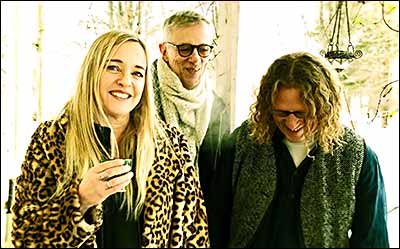 A.F.T. is a new trio containing of some of Gotland's (SE) finest musicians and songwriters. The response of the tours A.F.T. has done so far, in Sweden Denmark and Germany, has been overwhelming. Strong stage presence, a rich musical experience with lots of groove to the deep and moving lyrics of Annika Fehling's songs, and light and love flowing from the music makes the concerts magical and unforgettable.
Annika Fehling is a touring Swedish singer, songwriter, composer, artist, event producer, guest teacher and consultant, living on the magical island of Gotland in Sweden. Currently touring with the Annika Fehling Trio, A.F.T. , as well as as a solo artist, and with Glimra, she has played in over 17 countries to date, released 12 albums, and produced over 200 shows, festivals and events working with over 500 artists from the whole world.
Christer Jonasson, guitarist with a distinct and rhythmic sound, as well as a singer songwriter, has been part of the Swedish music scene since the 1970's. He has played with and behind many of the most well known artists in his homeland, on several LP's, CD's and in live concerts. Swedes have heard him on radio, seen him on television, in theatres and in movies. Christer plays acoustic guitar, electric guitar, slide guitar, lap steel guitar, banjo and most instruments with strings.
Robert Wahlström, percussionist, producer and composer. Composing, among other things, music for film and theatre. Performing live electronica, as well as folk music. Recently went to India, invited to collaborate with the Bauls of Bengal. His relation to music is to dive deeper into the listening and interpretation of rhythms in a free way. To improvise and to create a straight channel from feelings, mind and body to the hands and voice. Performing drumming, on his framedrum from the northern forests, to bring the extatic feeling of life and nature to people.
Achilles Wheel
Achilles Wheel is a high energy rock 'n' roll, roots and world music band from Northern California, featuring award winning songwriting played on numerous stringed instruments and the rhythmic earthquake of two full drum sets. In the wake of their breakout performance at the 2012 Kate Wolf Music Festival, the band has been burning up stages all across California, including the Strawberry Music Festival, the legendary Sweetwater Music Hall and a repeat performance at the Kate Wolf Festival in 2013 that is still being talked about.

Their new CD 'Stones To Sand' is just being released and fully embodies the exciting musical growth Achilles Wheel is experiencing. Two sold out shows for the release party at the Crazy Horse Saloon in Nevada City on a balmy summer solstice weekend didn't stop the large crowd of people who couldn't get in from dancing in the street, since the doors and windows to the club were all open. This enthusiasm for Achilles Wheel ultimately earned them a spot at the 2014 California Worldfest through a 'fan choice' vote. And the Strawberry Music Festival also gave the band a call asking them to join the party this September when that festival will re-emerge in it's temporary new home at the Grass Valley Fairgrounds.

The fiery epicenter of Achilles Wheel's sound is Jonny Mojo on lead guitar and vocals, surrounded by Paul Kamm and Shelby Snow on rhythm, bass and vocals, and Gary Campus and Mark McCartney on drums and vocals. As original songs go, Achilles Wheel's are some of the most accessible around and will stay with you long after the excitement of the show is over. These writers have been acknowledged by many of the biggest music festivals in the country including Kerrville, Telluride and Rocky Mtn Folk. Two of their songs, 'Got A Tattoo' and 'Let the Dream Begin' have been recognized in the 'Race to TRI' song contest, which many on the West Coast will recognize as a premier audio-video production studio run by Bob Weir.
So if you love to dance and celebrate life, come see an Achilles Wheel show and make a joyful noise. They'll be waiting. Peace.....
www.achilleswheel.com

www.facebook.com/achilleswheelband

Ad Vanderveen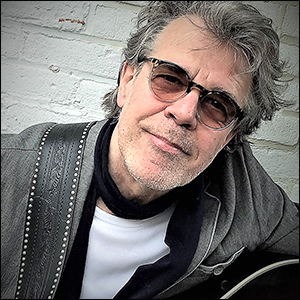 Ad Vanderveen has earned a reputation as one of the finest singer songwriters in the contemporary folk and roots genre. Although born a Dutchman, half his family are Canadian and it's this part of the world his musical roots can be traced to.
Since the days before it was called americana, Ad has been exploring his songwriting muse through a mixture of rock 'n' roll, folk and country, working in many bands before finding his own voice as a solo artist in the early 90's.
Since then, Ad has built up an impressive catalog of more than 20 solo CD's and numerous side projects, working with many great musicians all over the world such as, Al Kooper, Al Perkins, Leland Sklar, Herman Brood, Flaco Jimenez, Iain Matthews, Eliza Gilkyson, Eric Andersen, David Olney, to name just a few.
Recently in 2017, after hearing Vander
veen's latest album "Worlds Within", none other than Van Morrison, invited him as an opening act. Ad Vanderveen 's live and record performances have garnered him high praise from critics, as well as from a long list of renowned colleagues.
Albert & Gage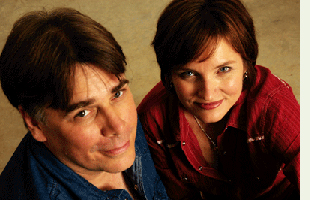 MoonHouse Records is proud to announce the release of "Albert & Gage – Dakota Lullaby (The Songs of Tom Peterson)". This is the sixth CD for the Austin, Texas duo since teaming up in 1997. Christine Albert and Chris Gage will be continuing their active performing schedule throughout the summer to support the release.

Although Albert and Gage are prolific songwriters, for this project they drew entirely from an extensive catalog of undiscovered gems written by Gage's old friend from Sioux Falls, South Dakota – Tom Peterson. Virtually unknown outside of South Dakota (although he is somewhat of a legend among his peers in the Midwest), Peterson lived for awhile in Nashville but his songs never found the wider audience they deserve. On the liner notes Gage says "I've been singing Tom Peterson songs on stages around the world since 1975, but I had to hear 10,000 other songs before I realized just how great Tom's are." And Christine mentions that listening to old recordings of Tom's music made her feel like she had "just struck gold in the Black Hills". You can hear the affection and reverence that Albert and Gage have for the songs and for Mr. Peterson himself. Tom Peterson makes his home in Sioux Falls and works in production for a local television news program.

Gage's multi-instrumental chops are well known through his work as a producer and a sideman (Roy Clark, Jimmie Dale Gilmore, Jerry Jeff Walker) and he guides a world class band through classic Americana style arrangements on Dakota Lullaby. He shines on guitars, piano, organ, and dobro and that distinctive Albert and Gage harmony is prominently featured throughout. The duo take turns singing lead and you can almost hear the prairie wind as they wrap their voices around the ballads, the blues, the country, swing and bluegrass that grace this album. The music is pure Americana and Albert and Gage deliver it with the integrity and care that these great songs deserve.

Austin's studio A-list, Paul Pearcy, David Carroll and Glenn Fukunaga, make up the rhythm section and are joined here by other hot Austin players - Lloyd Maines on pedal steel, John Mills on saxophone and Michael Austin on clarinet. Chris and Christine took advantage of borderless digital technology and added Canadian Mike Stevens on harmonica and South Dakotans Kenny Putnam on fiddle and Boyd Bristow on harmony vocals.

Allan Harris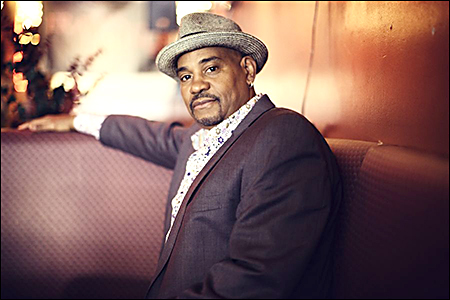 Ever since he burst on the jazz scene in the latter part of the twentieth century, the Brooklyn-born, Harlem-based Allan Harris has reigned supreme as one of the most accomplished singers of his generation. Aptly described by the Miami Herald as an artist blessed with, "the warmth of Tony Bennett, the bite and rhythmic sense of Sinatra, and the sly elegance of Nat 'King' Cole," the aural evidence of Harris' moving and magisterial artistry can be heard on his ten recordings as a leader (on which he also showcases his talents as a guitarist and composer), as well as his critically-acclaimed concerts around the world, and his numerous awards.

Harris' wonderful new album "Black Bar Jukebox", produced by award-winning producer Brian Bacchus (Norah Jones, Gregory Porter), is his most compelling and comprehensive recording to date. It features thirteen selections that include several popular standards and originals penned by Harris. His soulful, silken bari-tenor voice dances and trances throughout an eclectic spectrum of moods and grooves; from the moving, mid-tempo, 4/4 swing of "You Make Me Feel So Young", "A Little Bit Scared" and the Count Basie-ish, "Jumping At The Woodside" vibe of 'I Got The Blues", to the Ahmad Jamal, "Poinciana"-pulsed "Miami", the Latin-tinged "Catfish", "Take Me To The Pilot", which can be compared to Les McCann's soulful grooves, and an ebullient cover of pop singer John Mayer's "Daughters", which features Harris' spare and syncopated guitar strains.

"I'm a storyteller through the genre of jazz", concludes Harris.
Allan Thomas
"Greetings from Kauai, Hawaii, 21 degrees north by 159 degrees west. A bit of backstory. I've been singing professionally since I was 12 years old. Released my first 45 rpm single at 17, became a songwriter at 19, and have released 5 previous studio albums of original material thus far. My whole life has been about the making of music, and that has led to this, my newest recording 'Two Sides To Every Story'.
Written and recorded over the last 6 years this collection of songs could possibly be my most far reaching album yet. Blending elements of soul, blues, jazz, rock and singer songwriter, the resulting album contains 8 songs with vocals, and 7 instrumentals.
Ranging from a solo acoustic guitar slack key instrumental to full-blown ensemble tracks with some of the worlds tastiest musicians, including players from Steely Dan, the James Taylor Band, Yellowjackets and Crosby Stills & Nash, plus many other stellar studio cats and kittens from Kauai, Nashville, and Los Angeles. Needless to say, I'm beyond stoked at the performances of my musical compatriots. 'Two Sides To Every Story' was mixed in Montreal by multi platinum engineer Paul Northfield (Rush, Dream Theater).
Several compositions, like 'Dating Game', a dude's eye look into some of the head scratching scenarios in online dating, and 'Geezer Talk', a lighthearted laundry list of the daily ailments thrust upon unsuspecting baby boomers aim to induce some much needed humor. A few tunes express the wishful thinking of one who dreams big, as in 'If Only' and 'Is That Asking Too Much?', while 'Troubled Times' takes an unflinching look at the darkly disturbing aspects of our current worrisome world. Most of the songs have been written in recent times, but the instrumental 'In Search Of' goes all the way back to Malibu, California, in 1973. Some things take a while.
Instrumentals and vocals. Humor and deadly serious. Two sides. Looking towards an August release, stay tuned."
~ Allan Thomas
Allison Moorer
Allison Moorer is set to release her Ryko debut, 'Crows', on February 10, 2010. Produced by R.S. Field (Buddy Guy, John Mayall) at the House of David Studio in Nashville, TN, the 13-track album is a refined and lyrically honest collection of songs that is a marked stylistic departure from her previous work. 'Crows' is the anticipated follow up to her critically acclaimed 2008 album, 'Mockingbird', which was a celebration of songs composed by a stunning cast of female songwriters including Nina Simone, Patti Smith, Cat Power, her sister Shelby Lynne, and more. It also follows Moorer's first Grammy Award Nomination for the song "Days Aren't Long Enough," a composition she co-wrote with her husband, Steve Earle, for his Grammy Award Winning 2007 album 'Washington Square Serenade'.

Speaking with Billboard Magazine regarding 'Crows', Moorer stated "I really just set myself free and just threw all the rules out the window." Regarding the album's title, Moorer offered "We have crows in the yard at our place up in Woodstock. I am a little obsessed with birds, and have been told that they are indeed our messengers from the other side. So I decided that instead of letting the crows make me uneasy, I would start to consider them as friendlies, and that they were actually bringing me a message of comfort."

Ruby Marchand, head of A&R for Ryko, stated "Ryko is enormously proud to welcome Allison Moorer to our family of artists. Allison's extraordinarily evocative songs and vocal style capture her unique signature in the singer/songwriter community. With the February 2010 release of 'Crows', Ryko celebrates the beginning of a worldwide relationship with Allison through an album of astonishing breadth and scope."

Moorer's 1998 song, "A Soft Place To Fall," was included on the soundtrack to the feature film 'The Horse Whisperer', which led to an appearance in the film itself, as well as an Academy Award nomination for Best Original Song. The opportunity gained her worldwide attention and set the stage for her career. Since, Moorer has been featured on releases by Joan Baez, Kid Rock, Chieftains, and Los Straitjackets. She was seen in 2008 starring in 'Rebel Voices', a play based on Howard Zinn and Anthony Arnove's best-selling book Voices of a People's History of the United States. The play combated hopelessness by igniting the forces responsible for arousing change and celebrating the indomitable human spirit. On December 13th, 2009, Moorer will be seen in 'The People Speak', a beautiful and moving film inspired by A People's History of the United States, and Voices of A People's History of the United States. The film, presented by The History Channel, also features Bob Dylan, Morgan Freeman, Bruce Springsteen, Danny Glover, Matt Damon, John Legend, Rosario Dawson, Josh Brolin, Benjamin Bratt and more.
Check out the brand new video of "The Broken Girl" right here.
www.allisonmoorer.com

www.myspace.com/allisonmoorer

Amanda Abizaid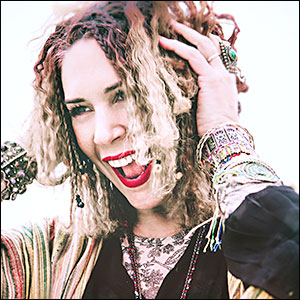 Singer songwriter Amanda Abizaid is releasing a new EP in support of www.helpphilippineschools.org, a non-profit organization that helps children get the best education possible through the betterment of existing schools, working from the inside out. "Walking In Twos", featuring the legendary Stephen Stills, is a 7 track EP including 2 diverse mixes of the titular song, which was inspired by Amanda's experiences with the Aeta Filipino children. The EP also features other original songs and will be released in Europe in September 2017. The project's goal is to create a self sufficient revenue stream using proceeds from the song's downloads and streams to buy school supplies for the Aeta children of the Philippines. By making state of the art teaching technology available, while at the same time seeing to the need for proper food and clothing, Help Philippine Schools insures a prosperous, personal and professional future for young minds in the country.
Amanda is a professional singer songwriter living in Los Angeles, CA, and she is the cultural ambassador to the organization. Their overall mission is to supply rural government elementary schools throughout the Philippines, beginning on Mindanao, with modern educational equipment, food and clothing. They do this by dedicating profits generated through AEGIS, and from donations by private individuals, businesses and/or institutional entities. Amanda describes her music as 'neo soul meets world'. A gifted pianist, guitarist and flautist, Amanda Abizaid was born in Beirut, Lebanon, to an American mother and Lebanese father. Upon relocating to Los Angeles in the 1990's, Amanda immediately began working with some of the best musicians on the scene. She gained major notoriety when she lent her voice to "A Place In Time", the haunting theme song from Paramount's TV series The 4400, which premiered in 2004. Amanda's 2010 CD release "This Life" garnered rave reviews from fans and music press from around the world.
The song "Walking In Twos" was inspired by Amanda Abizaid's experiences with the Aeta Filipino children in Haduan Village when she was abroad in 2016. "I shook hands with every child and they told me their names", Amanda recalls. "This is how the magic of this song began". The village of Haduan is situated in the Southeastern foothills of the Pinatubo Volcano Range, across the Secovia Lahar River Basin. Visiting the village requires walking a few miles through rugged dirt paths, crossing a wide river, and a tropical wet dirt hike through the mountains. "When I arrived at their village", says Amanda, "I entered their little stone classroom and soon began singing to my acoustic guitar instrumental of 'Walking In Twos', walking in between the tables and chairs. They smiled and their eyes lit up. In their indigenous language, they yelled out how much they loved the melody, clapping joyfully and asked what it meant. That's when I knew I was on to something special".
Amanda made a strong impression on the children, and on her way home, a barefoot little girl named Lilibeth walked by her side. "Together we hiked down the mountain, crossing the unstable wooden roped bridge high over the river to the other side. We walked until we reached the paved road, the main entry of their village to civilization". The children also made a strong impression on Amanda, and when it came time to record the song, she had them sing in their native language on the chorus. "For the Aeta to agree to perform on my song 'Walking In Twos' is a first time event for them, and for the world to hear these children's voices".
Amanda Abizaid wrote and produced the "Walking In Twos" EP, and sings and plays flute and piano, as well. Stephen Stills is a legendary singer songwriter and multi instrumentalist best known for his work with Buffalo Springfield and Crosby Stills Nash & Young. He plays guitar on the title track. "To have Stephen Stills performance on the project is an amazing honor", says Amanda, "and together with the support of the Aeta children this project is a wonderful opportunity to share and help them through music".
The new "Walking In Twos" EP features an electronica remix of Amanda's original title track produced by Lindsay Gillis, a Los Angeles based musician and songwriter, who has worked with Ron Fair, Dennis Dreith and Steve Deutsch. The "Walking In Twos" EP also includes 5 original songs, "One Love", Amanda's most recent acoustic reggae rock single, featuring bilingual lyrics, "Promises Of Love", a trip hop world beat track featuring Egyptian oud player Ahmed Kamal, both co-produced with Raj Ramayya and Théo Nogueira, "Set It Up", a trip hop track featuring world flute melodies, "Lion's Den", an acoustic rock track with a touch of electronica, and "Release Me", an ambient electronic bilingual track co-produced with Mixman Shawn.
Other featured musicians on this work are bassist Mike Mennell and acoustic guitarist Lindsay Gillis. Mike Mennell is a bassist and singer in Southern California who has been friends with and worked alongside Amanda for the past 16 years. Lindsay Gillis is a Los Angeles based musician and songwriter, survivor of numerous Southern California gigs and sessions, and collaborates with Amanda on the songwriting project "Someday Girl".
Other contributions of note include Musicians Institute students performing drums under Stewart Jean, a drummer and educator based in Los Angeles, CA, currently the program chair for drums at Musicians Institute in Hollywood. Also featured are local Buddhist children and the Aeta children from Village of Haduan, Philippines, singing in their native language on the chorus, and Mark Stephen Weitz from 60's legends Strawberry Alarm Clock, performing Wurlitzer on the track. Bill Dasheill was the engineer.
Amchitka 1970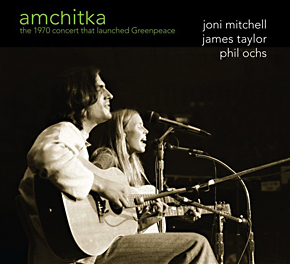 Greenpeace Canada is set to release an exclusive two-disc, re-mastered live recording of "Amchitka - The 1970 Concert That Launched Greenpeace", featuring Joni Mitchell, James Taylor and the late Phil Ochs. The concert, a fundraiser to protest U.S. nuclear bomb tests near Amchitka, Alaska sees a first-time release on 10 November. The CD is available exclusively through Greenpeace and all proceeds will benefit the organization.
"We are pleased to offer this musical slice of history to Greenpeace supporters and music lovers around the world," said Bruce Cox, Greenpeace Canada's executive director. "This CD is a piece of musical magic. It contains never before heard songs, duets and chatter that capture the confidence and hope of the times. It carries a timeless message that change is possible." The concert, which took place at the Pacific Coliseum in Vancouver, British Columbia on 16 October 1970, was organized by former trial lawyer and activist Irving Stowe. As co-director of the 'Don't Make A Wave Committee', he raised enough money to send 11 peace activists by boat, christened The Greenpeace, to the Aleutian Island of Amchitka. The activists were unsuccessful in stopping the tests, but their voyage in 1971 marks the birth of the worldwide organization known today as Greenpeace.
"The Amchitka voyage would not have happened without the concert, and so we owe a debt of gratitude to Irving Stowe, and the talents of Joni Mitchell, James Taylor and Phil Ochs for generating the momentum that ultimately launched Greenpeace," continued Cox. "The activists that traveled to Amchitka set the example that has guided and defined Greenpeace: non-violent direct action to protect our environment and motivate societal change."
The upcoming release features concert performances by then-rising Canadian star Joni Mitchell and a 22-year old James Taylor. Protest singer, Phil Ochs kicks off the CD. Earlier that year Mitchell had been named Top Female Performer of 1970 by Melody Maker magazine and Taylor had released his major breakthrough album "Sweet Baby James".
Of the historic concert, Amchitka emcee and Canadian broadcaster, Terry David Mulligan says, "The crew of 'The Greenpeace' took hold of our hearts and minds and pulled all of us along. As always, music carried the day."

Get the background to this amazing story, right here.
www.myspace.com/amchitka

www.twitter.com/amchitka1970

www.facebook.com/pages/Amchitka/60751539970
Amelia Curran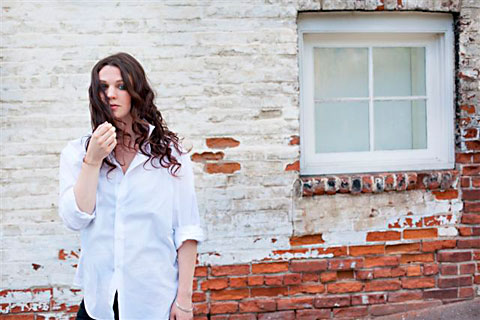 Amelia Curran is a seeker. Nearly a decade ago she left St John's for Halifax, but still pines for Newfoundland every single day. With a number of East Coast Music Award nominations and an extensive discography, including: 'War Brides' (2006), 'Lullaby For Barflies' (2002), 'Trip Down Little Road' (2001) and 'Barricade' (2000), Curran knew it was finally time to make a record at home.
Over the past two years she recorded with Don Ellis in various caverns in St John's, the city of legends, from the abandoned CBC building on Duckworth Street to an old farm house on the fringes of town. For Curran St John's captures the essence of her inner huntress.
A songwriter by trade, but a writer at heart, Curran believes language is everything. She describes the craft of song-writing as an act of "expressing the inexpressible, a means of describing the indescribable".
"Bye Bye Montreal" could pay homage to Leonard Cohen and the thriving arts scene of yesteryear, but that's the beauty of Curran. She never explicitly says what her songs about. She just opens the door and allows room for various interpretations and relationships. "All Hands On A Grain Of Sand" speaks to Curran's ability to elevate the lyrical into the poetical. Her desire to reconcile the past and move into the future is a constant struggle.
"Ah Me" manifests biblical myths into self-reflexive epiphanies, while "The Mistress" is part confession, part obsession. A narrative-driven internal contention of what it means to be the other woman. "Mad World, Outlive Me" mines for the truth and untouchable gems held deep within the soul. With splashes of folk and cabaret aesthetics, "The Company Store" wades through a lost way of life. "Julia" turns the page on a bleeding heart, while "Tiny Glass Houses" shatters expectations and rebuilds the broken places within us all. "The Dozens" is a toe-tapping rendition of harnessing one's inner lover.
Retribution arrives in both "Love's Lost Regard" and "Wrecking Ball", but it's the album's closer, "Last Call" that leaves listeners thirsty for another round.

Amy Allison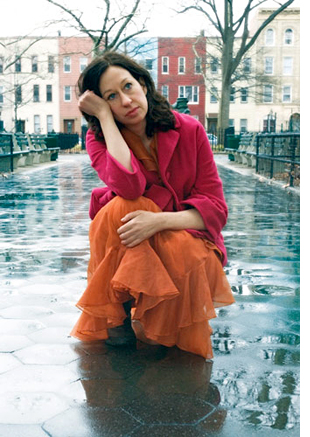 "Sheffield Streets" marks the triumphant return of one of America's singular songwriting voices.

Over a decade of performing and recording, Amy Allison's unforgettable voice has drawn endless comparisons to a host of singers from Loretta Lynn to Billie Holiday.

Still, it is her tuneful, eloquent songcraft that continues to draw the strongest accolades from critics, fellow artists and devoted fans. Her body of song transcends genres and eras, melding traditions of old and new country, brill building pop, folk blues, show tunes and jazz standards. Her songs of love, longing, heartache and melancholy are at once sophisticated, heartfelt and instantly memorable.

Amy is the daughter of Mose Allison, renowned jazz musician and songwriter, and grew up on Long Island, a suburb of New York City.

The 11 original tunes on "Sheffield Streets" are the culmination of a lifetime of songwriting, and are arguably her best yet. With heart-tugging balladry, humor, and a down-but-not-out fortitude in the face of adversity, her style is at once nostalgic and contemporary, poetic and plain.

Producer Don Heffington (Bob Dylan, Lone Justice, etc) wisely puts Amy's voice front and center, keeping the arrangements earthy, memorable and tailored to each song.

From the girl-group harmonies and pop verities of lead-off single "Why Must it Be?" to the strangely smouldering yet wistful ballad "Anywhere You Are", Heffington's vivid production colours Allison's material perfectly.

The one non-original is a wry duet with long-time fan Elvis Costello on a cover of her father Mose Allison's 1969 classic "Monsters of The Id" featuring a gorgeous solo by Mose.
www.amyallisonmusic.com

www.cdbaby.com/cd/amyallison5

www.myspace.com/amyallisonmusic
Amy Raasch
"She's got her own inner groove; nothing tentative about it. A force to be reckoned with." - Don Was


Amy Raasch's win in the 3rd Annual GINA/LAWIM Singer/Songwriter Contest for the Missing couldn't come at a better time. She is just finishing up her debut album, which will feature her winning song, "Missing:" the story of a missing child told from the perspective of the child's best friend. Likened to songwriting powerhouses Joni Mitchell, Ryan Adams, and Jane Siberry, her debut is an organic, intimate exploration of love versus independence.

"Her music is extremely inventive & narrative; it turns me on."
- Michael Mollura, Music Connection

Every song is personal: it's as if she crawls into the skin of the characters that speak through her songs. In fact, her first song was written in the voice of the character she played in feature film "the four corners of nowhere," a Sundance pick soon to be released on DVD.

"Sophisticated, solid and comfortable like the seats of a Rolls Royce...Miss Raasch opens delicately for us the doors to her kingdom. One would have to be deaf -- and blind – to stay outside." - Hector Zazou

Smoldering with breathy intensity one moment and exploding into full-voiced ecstasy the next, her dynamic live sound has lit up stages from Genghis Cohen, the Knitting Factory, Room 5, and Dragonfly to legendary NYC venues the Bitter End and CBGB's. Following her acclaimed six-month residency at Tempest, she was named one of Music Connection's "HOT 100 Unsigned Artists" for 2006.

"In a world full of derivative artists, she has a sound all her own."
- Paul Ill (Christina Aguilera, Linda Perry), Paul's Pix, L.A.

Her distinctive guitar sound is based on open tunings of her own invention, and is complimented by an accomplished group of musicians. Drummer Dony Wynn (Robert Palmer) laid the foundation at Music Lane Studios (Sheryl Crow) in Austin, Texas. The production team included Austin-based producer Emile Millar (Kelly Dalton, Postfontaine, The Lapdancers), engineer Thom Flowers (Bad Astronaut, Sugarcult, Tim Cullen), and multi-instrumentalist Gar Robertson (Valentine's Revenge, Sredni Vashtar). Patrick Warren (Fiona Apple, Aimee Mann) contributes lush, vintage keyboard sounds, with Milo DeCruz (Ryan Adams, Duncan Sheik) on bass and Stevie Blacke on strings.

Recently, she recorded a song for internationally acclaimed French producer Hector Zazou. Hear her multi-layered harmonies on "J'irai Pleurer Sous La Pluie" ("Cryin' in the Rain") on Zazou's next record, "Looking in the Rear View Mirror."

She is very proud to support GINA 411, a nonprofit organization whose mission is to bring together media agencies and artists to create an avenue of hope and awareness that can guide people whose family members become missing.

Amy Speace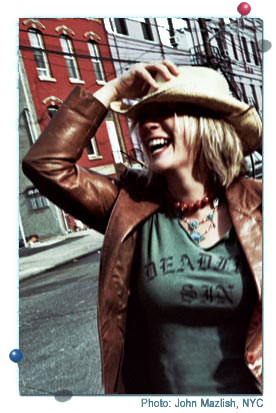 "I kind of spilled blood all over this project," Amy Speace says of her new album 'The Killer In Me', which marks a quantum creative leap from the artist's 2006 breakthrough effort 'Songs For Bright Street'. While that release won her widespread critical acclaim and a loyal international fan base, 'The Killer In Me' finds the New York-based singer/songwriter forging into deeper, darker lyrical and musical terrain, borne largely out of her self-imposed isolation during the final separation of her long marriage.

"This is the record that I needed to make," Speace states. "In many ways, it was the hardest thing I've ever done. And in some ways, it was the easiest. Writing the songs was emotionally difficult, deep and intense - it was kind of an exorcism. But in the end, the songs flowed pretty quickly. You write the things that you're afraid to say out loud."

'The Killer In Me's' 12 soul-baring new songs maintain the effortless melodic appeal of her prior work, while delivering complex emotional insights that give the album startling intimacy and resonance. "The Killer In Me" chronicles a strangled co-dependent relationship, while "Haven't Learned A Thing" offers absolution for the continuing struggle in the attempt to connect with another and never getting it completely right. "This Love" speaks to the hope and uncertainty that comes with the onset of a new relationship. The album covers more terrain than romantic relationships, closing with "Piece By Piece," written as a prayer to her father, wishing him peace and love after the death of his brother.

Most of the album was written in the rural isolation of a rented cabin in the Catskills after her final separation from her husband. "It was just me, some books, my journals, my guitar and the songs, with no phone and no TV," she explains. "I spent a lot of time reading and hiking and chopping wood for the stove, and wrote the songs that form the emotional center of this album."

"The situation," she continues, "forced me to sit with a lot of silence, fear and confusion and make a kind of peace with them by writing songs to keep from going crazy. That's when the album started making sense to me and became a whole different thing. Something shifted when I realized what was going on in the world outside mirrored what was going on inside of me, and I wanted to write songs that bridged that divide."

Speace recorded 'The Killer In Me' with her longtime producer and lead guitarist James Mastro, of Bongos/Health and Happiness Show fame, and her longstanding live band the Tearjerks, comprised of guitarist Rich Feridun, bassist Matt Lindsey and drummer Jagoda. The sessions took place at alt-pop legend Mitch Easter's Fidelitorium studio in North Carolina, with Easter lending his talents as engineer. Also on board is English rock icon Ian Hunter, who adds his distinctive vocals to a pair of songs.

Born in Baltimore and raised in small-town Pennsylvania, Speace initially had her sights set on a career as a playwright/actor, graduating from Amherst College and toured with the prestigious National Shakespeare Company. After moving to New York, she had roles in various off-Broadway productions and independent films, ran her own theater company, and taught Shakespeare in the New York City school system. After teaching herself to play guitar, she began setting her poetry to music, and quickly found songwriting to be the most creatively fulfilling thing she'd ever done. She soon began performing as half of the female duo Edith O. Speace made her solo debut with the 2002 release 'Fable', recorded with $5000 donated by fans and released on her own Twangirl label. Giving up her hard-won acting career to become a full-time musician, she hopped into her car and hit the road, booking herself into every club, café and college that would have her. After catching a performance at the SXSW music-industry festival, Judy Collins' manager brought Speace to the attention of Collins, who signed her to her Wildflower label. Her debut for the label, 'Songs For Bright Street', received warm praise from critics, including those in Europe, which has enabled her to build a strong touring base there.

Reflecting on making 'The Killer In Me', Speace concludes, "I got into music with my eyes wide open, having already been doing something else. I knew that the kind of music I wanted to make might be outside the realm of what's on the radio, but I didn't care. I just wanted to make something that's real. I'm as proud of this album as I am anything I've ever done."
"The Killer In Me" available here.
Anais Mitchell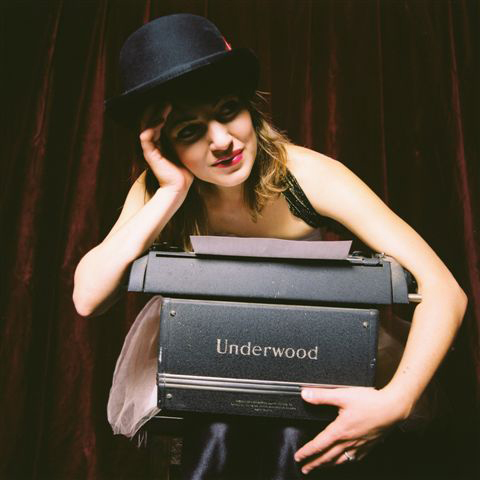 From her current home base in a 200-year-old farmhouse in rural Vermont, Anaïs ("uh-NAY-iss") Mitchell writes songs that are as intimate as conversations and as rich in detail as short stories. The daughter of "hippie back-to-the-landers" whose father was a novelist and English professor, she remembers her family's home (another farmhouse in the same state) containing "a library full of novels, and lots of old folk and psychedelic rock albums. The books and the records all lived in the same room, which I am sure led to me thinking of songwriting as a kind of literature, a noble poetic enterprise".

No surprise, then, that the reference points of her music may seem to come from all over the map while still interconnected: the country ballads of the Carter Family, the hard-edged cabaret of Brecht and Weill, the story-songs of Randy Newman, the vast narrative scope of Pink Floyd's 'The Wall', and the intricately crafted tales of her namesake, bohemian feminist Anaïs Nin, to name a few. All of these influences come together in 'Hadestown', an epic "folk opera" retelling of the Orpheus myth. The saga of the poet who ventures into the underworld to rescue his dead wife — a tale now set in a post-apocalyptic world of poverty — began as a live performance created in collaboration with fellow Vermont artists director Ben Matchstick and arranger/orchestrator Michael Chorney. In their neck of the woods — TV-less by choice, far from big cities, in a land of radical politics and culture — making your own entertainment, and getting your friends and neighbors to help you flesh it out, is the only way to go. After fine-tuning the show, the trio gathered a cast of two dozen, commandeered a silver-spraypainted schoolbus, and hit the road (through several blizzards) for a couple of ragtag D.I.Y. tours of New England. The next logical step? 'Hadestown', the album, performed by a dream-team lineup including Ani DiFranco, Justin Vernon/Bon Iver, Greg Brown, and Mitchell herself, among others.

Mitchell may have grown up in the middle of nowhere, but she's seen more of the world than you might expect. "I always traveled a lot as a kid", she recalls today. "My mom had a little axiom about things it was OK to spend money on: 'food, books, travel, and friends.' (We later amended that to include records.) My parents wouldn't buy me a cool jacket or a videogame or whatever, but they would ship me off to Europe or Japan. Later I ended up studying in Costa Rica, Austria, and Egypt. I always loved languages and the feeling of being out of context — which is maybe why I love traveling as a songwriter now… It feels natural".

It also felt natural, after she had plenty of original songs under her belt, to start getting them out to the world, so in 2002 she took an early stab at recording a self-released album (now out of print), and two years later she made the disc she considers her true debut: 'Hymns For The Exiled', released on the Chicago-based indie Waterbug Records. That project brought producer/musician Chorney into the mix as a frequent collaborator.

A copy of 'Hymns' gradually made it to DiFranco, who offered to release her next album, 'The Brightness', in 2007, followed by a unique vinyl/CD collaboration with fellow singer/songwriter Rachel Ries, 'Country E.P.', in 2008, and now the 'Hadestown' recording. 'The Brightness' inspired a reviewer from the Boston Globe to praise Mitchell's "vivid snapshots of sweetly ordinary moments," while Acoustic Guitar called her "a songwriter of startling clarity and depth, equally skilled at turning a melody or lyrical phrase into what you didn't know you needed until you heard it", adding that she "weaves her stories into an effortlessly beautiful and cohesive tapestry with the skill of an artisan's carpenter, showing no seams".

Anaïs Mitchell is the rare musician who is equally comfortable wielding an acoustic guitar alone onstage, sharing a disc's worth of alt-country duets, or scripting a vast operatic journey into the underworld. She's a fearless explorer, and her world just keeps getting larger.
www.anaismitchell.com

www.myspace.com/anaismitchell
Andrew Strong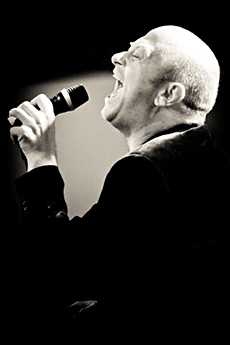 Andrew Strong was a huge hit playing the role of Deco in Alan Parker's cult movie 'The Commitments', more than 16 million copies of the soundtrack album sold across the planet. Nominated for a Grammy in 1991, Andrew left the group shortly after the film release, appearing on stage with the Rolling Stones, Elton John, Prince, Lenny Kravitz, Deep Purple and Bryan Adams, among many others. A regular on the concert circuit (essentially in the US), he recorded for various majors between 1993 and 2006 (his 1993, 2001 and 2002 releases all went platinum).

Andrew is coming back even stronger today with this detonating live set, covering songs from The Commitments era, as well as several forgotten soul and blues-rock classics. Strong, and still at the top!

Ani DiFranco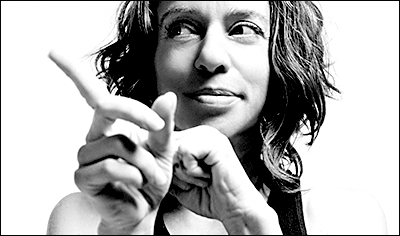 Righteous Babe Records and singer songwriter activist Ani DiFranco announce her 20th studio album "Binary", set for a June 9th, 2017, release. With "Binary", the iconic singer, songwriter, activist, poet, DIY trendsetter returns to territory that brought her to the world's attention more than 25 years ago. One of the 1st artists to create her own label in 1990, she has been recognized among the feminist pantheon for her entrepreneurship, social activism, and outspoken political lyrics. At a time of global chaos and confusion, DiFranco is kicking ass and taking names, with a set of songs offering a wide range of perspective and musical scope.
European fans can pre-order the album now and exclusively in CD, and vinyl formats from Ani DiFranco's PledgeMusic campaign page. Pledgers who pre-order the album will receive 3 instant gratification tracks and access to exclusive artist updates and bonus content. Fans will also be able to order special memorabilia including lyric books, t-shirts, screen printed posters, totes, socks, signed guitars, and art prints.
www.pledgemusic.com/projects/anidifranco
The album will also be available from the merch stand on Ani's European tour dates and digitally from all the major streaming and download services continent wide.
Written prior to the 2016 election, the songs on "Binary" are prescient of the current political situation in America. Ani tackles the challenge and necessity of teaching non violence with "Pacifist's Lament" and the need for empathy in "Terrifying Sight". "Play God", a rallying cry for reproductive rights, is currently playing out in congress. And on the title track, DiFranco reveals the larger meaning of the album. "This binary principle is echoed throughout our bodies", Ani notes. "With one ear, we hear, but only with 2 ears can we perceive the full spectrum of depth and position. This idea that refuses now to let me go, that nothing can truly exist except in relationship with something else, is where this song and this album are coming from".
The backbone of "Binary's" sound is DiFranco's long time rhythm section of bassist Todd Sickafoose and drummer Terence Higgins, but on much of the album, the trio is augmented with some all star guests. Virtuoso violinist Jenny Scheinman and keyboard wizard Ivan Neville both join in for more than half of the record. Other contributors include the legendary Maceo Parker, Bon Iver's Justin Vernon, and Gail Ann Dorsey, longtime bassist for David Bowie. New Orleans resident DiFranco takes special pride in the Crescent City funk spearheaded by natives Higgins and Neville on a number of the tunes. "Their souls are of this place", she says. "The feel they bring is something they got in utero". When it came time to mix Ani turned things over to Tchad Blake, the result a bold sonic imprint elevating the songs to a new level in her canon.
"Binary" represents the 1st album release from a European joint venture between Aveline Records and Righteous Babe Records. The Aveline Records label was established in the UK in 2016 by the triumvirate of long time Righteous Babe European representative Ian Blackaby, Lizzie Evans of Evans Above PR and Immy Doman co-founder of the legendary Green Note venue in London's Camden town.
DiFranco spent much of 2016 on the "Vote Dammit" tour, driving home the need to get out the vote for the local, congressional and presidential elections. In the days following, fans turned to her for guidance with renewed earnestness, anxious to hear music and wisdom from the longtime activist. Ani encouraged fans to take political action and did the same herself, participating in the Women's March on Washington and performing at the official Women's March after party benefiting Planned Parenthood with The National and Sleater Kinney.
Ani will be honored with this year's Independent Icon Award at the American Association of Independent Music's Libera Awards ceremony in June. She will be performing in Europe this summer for the first time since 2014, including appearances at Glastonbury Festival and the London Palladium.

Anna Einarsson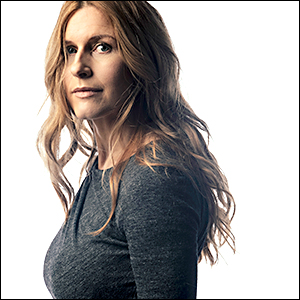 The Portuguese have saudade, the Swedes have vemod. Contemplation, intricately entwined in compositions spanning jazz, folk music, experimental and the nordic, is at the heart of the new album by Anna Einarsson Ensemble, "Life In Pieces".
Following 3 albums with her band Anagram, various orchestral works, a compilation for children and receiving an artistic doctorate degree in both composition and interactive music, Einarsson returns to jazz.
"It has been such a joy collaborating with these wonderful musicians forming a timbral universe of their own, she comments."
Anna Einarsson Ensemble is the new collaboration featuring Anne Niepold from Belgium on accordion, Stefan Wingefors on piano and double bass player Svante Söderqvist. Along with its lyrics of recollections and everyday stories from mid-life, the music is lyrical and melodic, experimental yet inviting, guiding the listener forward to dwell in a world within.
Born in 1978 in Uppsala, Sweden, Einarsson is a working composer, vocalist and live electronic musician who received formal training from the Royal College Of Music in Stockholm. Music in between genres is notably one of her trademarks. "Life In Pieces" is the 6th album release by Einarsson.

Anne Kalmering & Stahlhammer Klezmer Classic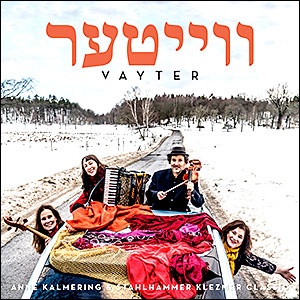 Anne Kalmering's voice resembles no other. Her warm, humorous and soulful interpretations of songs in Yiddish and Ladino have made her a central figure of the unique Jewish Swedish cultural heritage. Together with critically acclaimed Stahlhammer Klezmer Classic, she now releases their debut album "Vayter". Stahlhammer Klezmer Classic has its roots in Stahlhammer Klezmer Orchestra, which existed in Krasnik, Poland, from 1920 to 1939, with violinist Semmy Stahlhammers grandfather, uncles and friends. Semmy continues the family tradition with new members.
The album "Vayter" shows the width of the klezmer music, Jewish folk music meets chamber music and cabaret in suggestive and playful arrangements. The music is reminiscent of a culture that was close to being destroyed, but still lives on. "Vayter" means "ahead, forward" in Yiddish, and is a tribute to all those who has walked this path with their songs and music.
Annie Gallup
Award winning songwriter, Annie Gallup, grew up in Ann Arbor, Michigan. She studied dance as a child but music, country blues in particular, was her secret obsession. As she taught herself to play guitar, hiding in her room after school, copping licks from old Mississippi John Hurt, Doc Watson and Dave Van Ronk albums that she found at the public library,"it never occurred to her not to write songs for herself to play". So by the time she began performing publicly in the early 90's, after attending the University of Michigan School of Art and then moving west to chase her incurable wanderlust, she had internalized a songwriting style that was very distinctively her own, and that had evolved from her fascination with country blues, her love of words, a dancer's sense of rhythm, and the sort of playful inventiveness that comes from doing something purely for its own reward. Annie has a dozen CD's on various indie labels, including Waterbug and 1-800-PRIMECD, and has performed at concert venues and festivals across the US. Now living in Rockland, Maine, she also records as the duo Hat Check Girl, with Peter Gallway.

Annie says, "My new album 'Bookish' was written and recorded last winter, my first winter living on the coast of Maine. It was bitterly cold outside and there was ice and blowing snow, and I hibernated upstairs in my writing alcove and downstairs in Peter Gallway's Gallway Bay Studio to work on this record, solo, live in the studio, unguarded, focused. I've been unable to travel for several years because I have chronic Lyme Disease. It has turned my world upside down and made it very small. Touring and performing are out of the question. But I'm writing, constantly, and I've recorded these new songs to sound the way I would play them on stage if I were able to bring them to you in person".
http://anniegallup.com

http://hatcheckgirl.net
Annie Keating
A hugely impressive body of work, 8 albums over 14 years, culminates in this acoustic mini masterpiece by Brooklyn based songwriter Annie Keating. An intoxicating mix of poetic and raw, tough and tender, Keating's songwriting is at the heart of meaningful americana music. "Ghost Of The Untraveled Road" features this seasoned songwriter at her best. The album delivers beautiful, engaging, honest and real songs.
About the new release, she shares, "These songs were born in motion, in the back of a sweltering tour rig last July, traversing 4 countries and some 7000 miles with no mobile phone service, I had a lot of time to write and think. Somehow as the miles rolled along, I collected a box full of half poems, melodies, refrains and phrases on napkins, set lists and my tour notebook. When opening that box of writings months later back in Brooklyn, I was pleasantly surprised. I picked up my Gibson guitar and it seemed like the songs were already there waiting, just hungering for the right chords".
The music and lyrics impart the feeling of traveling through new lands, unexpected surprises, a journey of longing and also letting go. The songs titles themselves voice these themes, with compelling lyrics that take the listener in and away, "From Holland to Hull, across the North Sea, with dreams of the ocean, your eyes and the deep. Travel has a way of changing time, a little more freedom the curve from a line", and from the title track, "The windows open blowing papers around, the Italian radio's playing a sad song. I understood little but felt just as much, as if I were fluent the pale music hushed. Wondering what would unravel if we dared let the string go. Busy bees in my head and a 'Ghost Of The Untraveled Road'". Other lines linger, heartfelt but not trite, honest and searching, "Shall I cherish confessions or bury them all? You wanted forever inside the lines, I wanted a moment lost in time. You like a beautiful darkening sky, your eyes they lied".
Over the course of her previous 7 full length albums, Keating has proven herself a unique and extremely talented artist. When asked about how the band recorded the album, she reflects, "When the songs took shape, I brought the band together and we had sessions by the fire at my place with acoustic guitars, mandolin and bass, no amps. Just playing acoustically in a circle and work shopping the songs, I decided that's the way we should record the album, live in a room together playing. We laid them down pure and simple together live in a former firehouse in Red Hook, Brooklyn, Atomic Sound, NY. I'm more proud of these songs than anything else I've recorded. You either capture the magic or not. For me, the sound of the band on this album is magical".
Anthony Crawford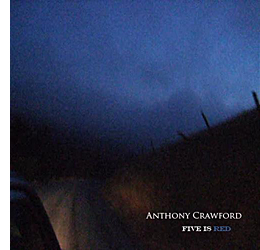 Anthony Crawford, born May 5, 1957, in Birmingham, Alabama, was a "star" in the hospital nursery where he was tagged "Pistol Pete" by the nurses, and has been known by his parents as Pete ever since. His musical talent began to bud at age five when asking for a twelve string guitar. His little hands were too small to fit around the neck and the guitar was later replaced. He had a natural yearning to pursue music and will tell you that he was/is influenced by everything really.

"I always wanted to feel the coordination between both hands, always fascinated by artists who could finger pick. I never thought of music as an avenue to be famous...it was the act of doing it that intrigued me. It was never a self serving highway of success in my mind. And still to this day it is about the love of music instead of what it can do for me."

By the time Anthony was older, he and his brother cut grass and worked odd jobs in order to buy a Martin guitar. This really inspired him, and the Martin became his constant companion. Anthony began performing while in Mt. Brook High School, singing in such school productions as 'South Pacific'' and 'Fiddler On The Roof'. He also performed in a couple of nightclubs around town which brought plenty of recognition and a steady following. After winning a contest in downtown Birmingham, he found himself on the stage of The Grand Ole Opry with Roy Acuff.

Nashville became home to Anthony, performing live at Opryland, touring with the Sonny James Band, and doing television shows with Ralph Emery and Hee Haw. He caught the eye of many in Nashville including Rounder Records and Little Dog Records. After traveling throughout the Southeast, playing various string instruments, his associations expanded to include tours with Neil Young & The Shocking Pinks, Neil Young & The International Harvesters, Neil Young & His Electric Band, Steve Winwood ('Roll With It'-tour), Dwight Yoakam, Pegi Young Band, Nicolette Larson and Blackhawk. He currently is on the road touring with Neil Young on what's been coined 'The Neverending Tour', otherwise known as 'The Continental Tour'. Playing improvisational blues riffs on Neil's 'Tonight's the Night and 'Speakin' Out', Neil has taken full advantage of what Anthony is capable of bringing to the table and he has not disappointed.

Known in the industry not only as a musical prodigy for the ability to play any instrument, Anthony has proved himself to be a gifted photographer as well, taking the album cover photo for Neil Young's 'Chrome Dreams II'. His inspiration came from seeing Neil's old rusted out cars at his home in Redwood City, CA while rehearsing for the Chrome Dreams Continental Tour. The collection can now be viewed at various museums throughout California.

With a seemingly unending array of gifts, videographer has now been added to Crawford's list of professions, soon releasing a new documentary on CD/DVD titled, 'On The Road With A Rock Star' that captures day to day life with Neil Young and the gang as well as internal thoughts and views while on the road.

A prolific songwriter, Crawford has unbelievably written over four-hundred songs and had them recorded by artists such as Steve Winwood, Pegi Young, Kenny Rogers, Lee Greenwood, Nitty Gritty Dirt Band, Billy Burnette and Lorrie Morgan. It's no wonder his talent has lead him to the forefront of musical greats. Having created several solo albums including his self-titled debut album and 'Radio Cafe', his latest, 'Five Is Red', is his proudest accomplishment to date. It is a true collaboration recorded with the band Everest (who records on Neil Young's Vapor Records), as well as Bo Koster from My Morning Jacket.
www.anthonycrawford.com

www.youtube.com/woottoots

www.myspace.com/crawfordanthony

Arroyo Rogers
"If your idea of country music is less Florida Georgia Line and more 'I Walk The Line', Arroyo Rogers has got you covered. Their music harkens back to a simpler time, but their lyrics have a 21st century twist. Hopefully a full length album is just around the corner." ~ Coachella Valley Weekly
Arroyo Rogers is a California country band steeped in the classic country and western sound of the 60's and 70's. Founded by Kip Powell and Lisa Mednick Powell, the band continues to perform classic covers and original americana in and around the high desert community of Joshua Tree.
Both Lisa and Kip were veteran sidemen in the Austin, TX, music scene during the 90's. Past support of artists such as Alejandro Escovedo, Ray Wylie Hubbard, James McMurtry, and Radney Foster are evidence of their seasoned musicality.
After spending a few years in New York State, Kip and Lisa headed west to New Mexico. A country and western party band called 40 Miles Of Bad Road emerged from an adobe bunker in Española. Honky tonk drinking and cheating songs soon inspired original songs like "Albuquerque" and "Promised Land".
Kip and Lisa are now living in the high desert community of Joshua Tree, CA, where they have formed Arroyo Rogers, adding more originals to their classic country repertoire while keeping the dry, tongue in cheek style from their New Mexico days.
Arroyo Rogers has just released its debut EP, "Single Wide". Recorded at Blue Velvet Studio in New Orleans, LA, with the help of guitarist and engineer Tom Stern and Iguanas drummer Doug Garrison, the 6 songs range from the humorous "Eleanor" to the straight up honky tonk of "Three Sheets To The Wind." Listen to the new tracks, or, better yet, take a spin in the sawdust wherever Arroyo Rogers is playing.
https://facebook.com/ArroyoRogers
https://arroyorogers.bandcamp.com/releases
Árstíðir
Árstíðir is a vocal-based indie band from Reykjavík with a sound unique to the Icelandic music scene. All six members are distinguished players known from various bands in the Reykjavík soundscape. Over the three years since Árstíðir's formation the band has released two records praised by trendsetting music critics, had two number-one hits on Icelandic radio, made several TV appearances in Iceland, Sweden, Russia and the Czech Republic, and played sold out venues all over Europe.

Aside from their trademark vocal harmonies, it is Árstíðir's instrumentation that set them apart, effusing a warm tide of resonant acoustic and baritone guitars, virtuosic piano, and melismatic strings. The result is an unusually wide sound spectrum, further emphasized by the impressive vocal range of all six members. Consequently, Árstíðir's music is a rare composition of the clear-cut and the complex. Their songs are easy to fall in love with yet mixed with diverse influences such as progressive rock, indie, classical music, and Icelandic folk music.

Árstíðir was formed in Reykjavík in the summer of 2008 by Daníel Auðunsson, Gunnar Már Jakobsson and Ragnar Ólafsson. After four weeks Árstíðir got their first break supporting the Icelandic pop giant 200,000 Naglbítar on the main stage of Reykjavík Culture Night. During the fall of 2008, Árstíðir continued to support 200,000 Naglbítar at a series of concerts and was joined by its fourth member, renowned cellist and sought-after session player Hallgrímur Jónas Jensson. Árstíðir also recorded their first single 'Sunday Morning' and the song became a number-one hit on Icelandic National Radio. In December Árstíðir's concert at the historic Fríkirkjan church in Reykjavík was recorded and released as an EP, 'Live At Fríkirkjan', on Árstíðir's own label Nivalis. It was mixed by multi-instrumentalist and producer Ólafur Arnalds, a friend of Árstíðir who has continued to collaborate with the band on their most recent album.

In 2009 Árstíðir snowballed into a six-piece when two more distinguished musicians joined: piano prodigy Jón Elísson and virtuoso violinist Karl Aldinsteinn Pestka. Following the release of their eponymous debut album in June, Árstíðir embarked upon a lengthy tour of Iceland and played several festivals, while the single 'Með Hallandi Höfði' became another number-one radio hit. The fall brought more high-profile concerts, such as playing the main stage of Iceland Airwaves, which generated considerable international media attention.

During 2010 Árstíðir's debut album was officially released in Sweden by Adore Music/Border and acquired international distribution through Norwegian-based Phonofile/Artspages. In the summer and fall, Árstíðir toured Scandinavia and Russia and were met by sold-out venues, local fan clubs, and high praise by both audience and media.

Árstíðir has broadened their musical direction in 2011, commencing work on their second album 'Svefns Og Vöku Skil'. The album was recorded in June at the legendary Icelandic studio Hljóðriti with Ólafur Arnalds as producer. Since July, Árstíðir have toured in Germany, the Czech Republic, Austria, Bulgaria and Russia, representing Iceland's largest foray into the Russian Federation to date.
www.arstidir.com

www.myspace.com/arstidir

Astrid Young
Astrid Young (Neil Young) and Victor DeLorenzo (Violent Femmes) have produced an epiphonic installment to what may be best described as 'Psychedelic Acid Folk', from song to song, this insidiously catchy album straddles many genres, but taken from start to finish it's a destination, "One Night At Giant Rock" is a night of nights.

Astrid Young's discography as a backup singer and side person includes a roster of heavyweights across more than 30 albums, most illustriously the handful of Neil Young albums she lends her voice to ('Harvest Moon', 'Unplugged', 'Are You Passionate'). Her own work has spanned techno, metal, blues and string-quartet-accompanied-piano material. This record touches on all those things, and tells stories of karmic encounters, with a southwestern desert backdrop that lends both a mystical and extraterrestrial aura to the music.

This is the first album Astrid has released since 2003's "Matinee", and was a long time in the making due to Astrid's severe hearing loss which resulted in an inability to hear subtleties in her mixes anymore... enter Victor DeLorenzo (an original Violent Femme), who signed on to help produce and finish the record, but along the way became an enthusiastic member of the band. The result has been thrilling ears far and wide, while live shows have been pulling in new fans at every outing. Astrid's signature is an embattled 12-string acoustic guitar, which she plays rather un-delicately - a perfect foil to her voice, which can be at once sweet, sultry, snarly and searing (her live solo shows have been compared to 'Alice In Chains Unplugged'), and then sometimes she finds a 5-string fretless bass in her hands, all the better to deliver a good thump.

"Astrid Young's new record is quite the playground of new and fantastic musical invention that calms the soul, itches the mind and fires the imagination! This collection will help to answer the question of where music is headed in 2015 and beyond!"

So says DeLorenzo, who played on much of the album, as did Ray Farrugia (Junkhouse/Lee Harvey Osmond), Eric McFadden (P.Funk/Eric Burdon), Joe Gore (Tracy Chapman/PJ Harvey), Jane Wiedlin (the GoGo's), Dawn Richardson (4 Non-Blondes) and others.

Think early David Bowie, think a little Black Sabbath, maybe some Kate Bush, even Karen Carpenter (on an LSD trip). It's all in there, with a roller-coaster kind of flow that leaves you wanting what's next, as there is a musical surprize around every turn...
Auburn
Auburn has been captivating audiences around the world with their unique blend of americana, blues and roots music. Fronted by female vocalist Liz Lenten, who's voice has been described as "so sweet it'll make your hair curl" and "husky, with an emotional frailty", who "isn't afraid to show her full range of vocal tones or emotions".

With varied influences from Bonnie Raitt, Billie Holiday, Amy Winehouse to Kate Bush, Liz's songs grab you melodically and tell stories of life's ups and downs.

She has toured extensively including supporting artists Sophie Ellis Bextor, Jefferson Starship, Live Dead 69, Martin Carthy and Dave Swarbrick to name just a few.

Liz, a very untypical English rose, she describes herself as "a mongrel, descending from several places in Eastern Europe", now lives in the Wolds of Lincolnshire, where she spends her time writing, performing and running music groups for young people living in rural isolation and other challenging circumstances, as well as managing other artists including Eliza Carthy and Shane MacGowan. She was nominated for an "English Heritage Inspiration Award in 2012", for her work bringing singing and music to the community.

The new album was mainly written in the last few months of 2018, in a flurry of outpouring. As always with Liz Lenten's prolific song writing themes cover the usual range of reflections of emotions and situations, focusing this album on trust, in all sorts of relationships and situations.

Says Liz, "Its been a couple of crazy years for me, with huge personal life changes, which lead to me losing my voice completely at one point, all of which left me struggling to trust my own judgement and learning to live on faith and hope, which is essentially all we have to go on when things get out of control".

As with Auburn's previous releases, the band's new album was recorded once again in Nashville. Says Liz, "Nashville is one of the most wonderful cities on earth to me, buzzing with music and creativity. My fantastic multi award-winning producer, Thomm Jutz, (Nanci Griffith, Mary Gauthier, Bill Anderson, Otis Gibbs, Mac Wiseman), totally brings my ideas to life, is there, so I would go wherever he was. And the musicians are amazing, all so incredibly talented and sensitive, and just lovely people to be around".

In addition, "Game Of Faith" has a unique strategy based card game that will be launched with the album. It has been devised and designed to compliment the songs and lyrics of the material, so that everyone can play their own "Game Of Faith", more details nearer release